1. Creative Brand Design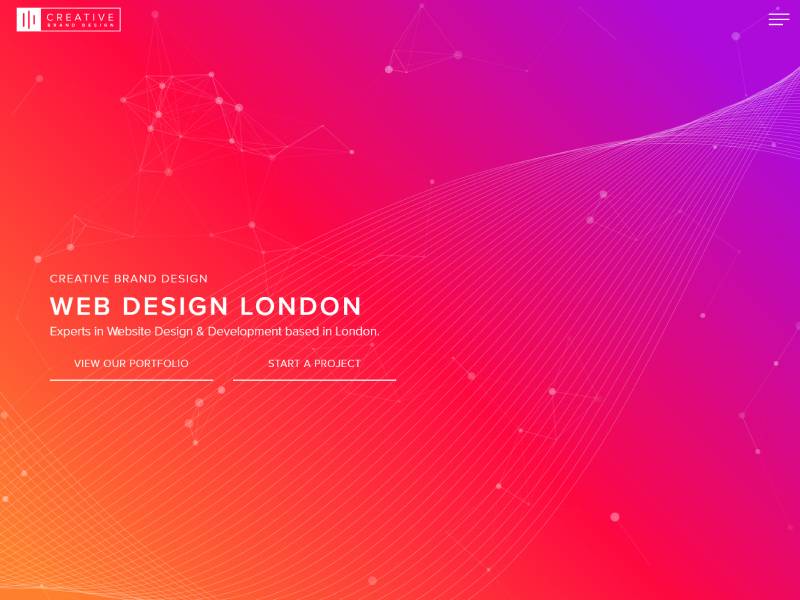 Creative Brand Design are an award-winning London-based website design agency, specializing in bespoke website design & development.
Their experience spans a wide range of industry sectors, with clients based all around the world – including London, Hong Kong, and NYE.
2. SHARD – Web Design Agency in London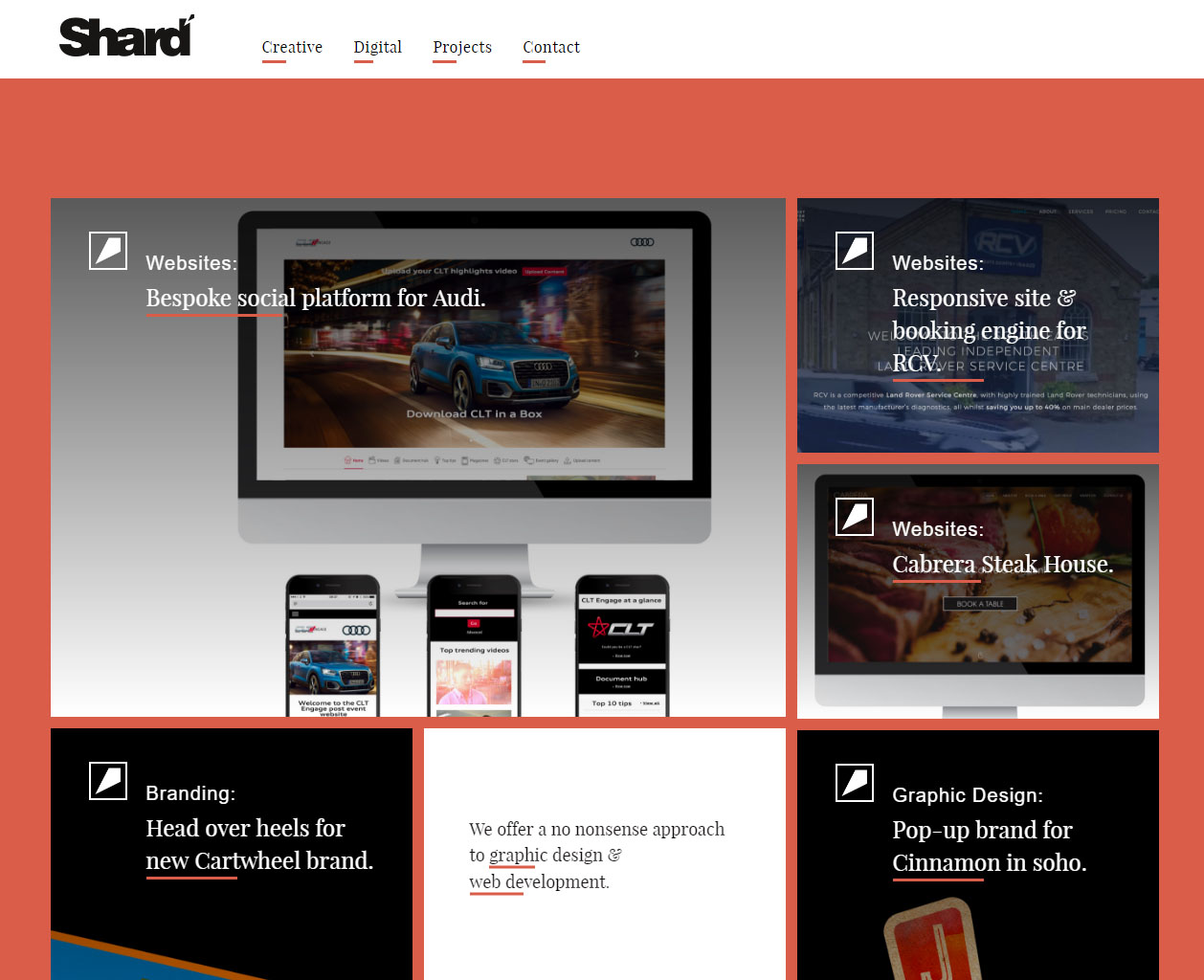 They excel in graphic design. Whether designing a brochure or creating websites, graphic design is at the heart of everything they do.
They develop world class websites.
They do not just create websites that look good, they create sites that work.
They are creative & digital experts.
Working with brands of all sizes, their creative & digital teams produce positive solutions for clients.
3. DIDGEROO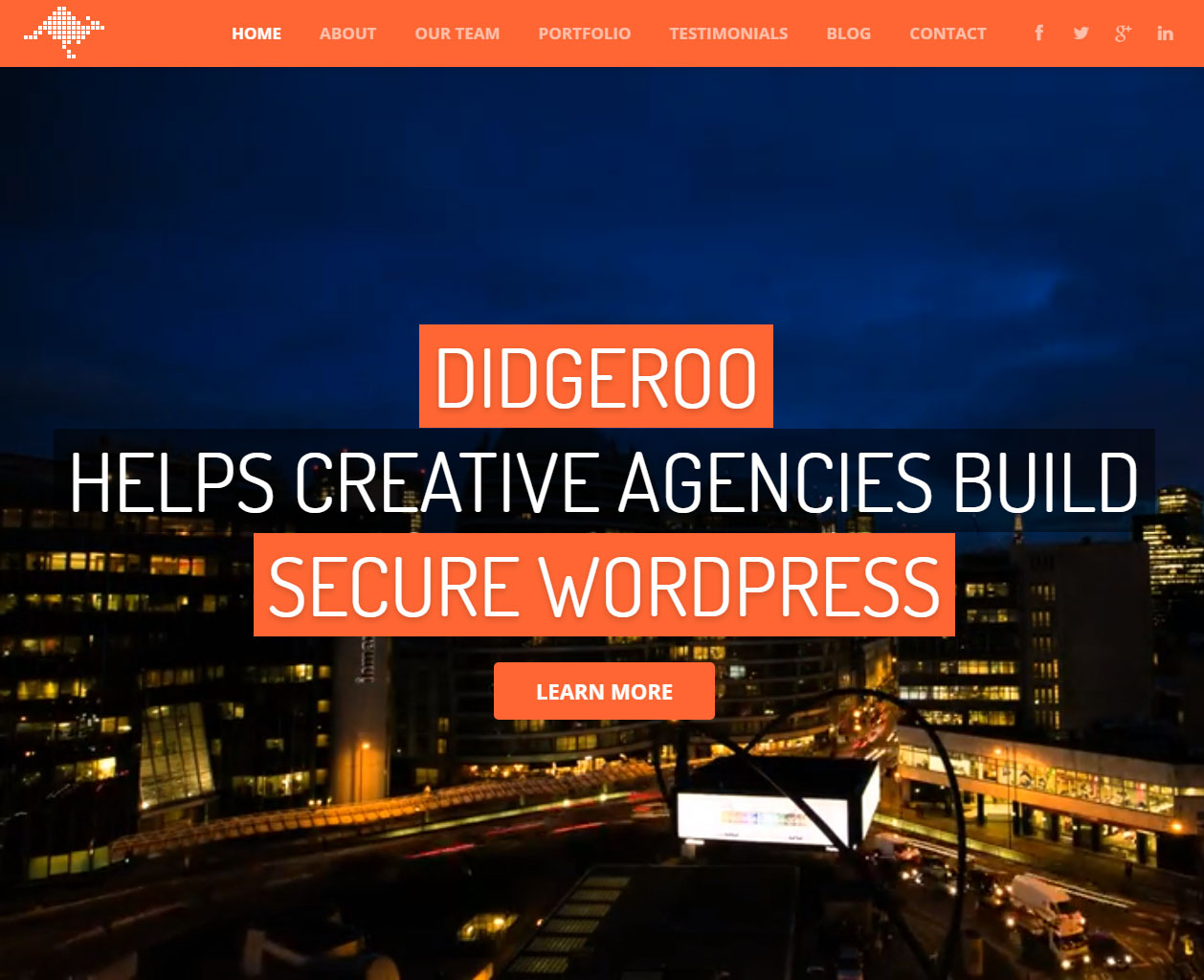 Didgeroo is a digital development studio in the heart of London's Silicon Roundabout. Their neighborhood, Shoreditch, is home to some of the world's best creative agencies so they are perfectly located to partner with. Together with these agencies, they have built a reputation on producing beautiful and innovative websites.
Didgeroo takes pride in crafting clean semantic code and providing fanatical support.
Their toolsets, workflows, hosting and support are based upon latest industry best practices. This ensures they deliver a reliable and polished website that their clients can be proud of.
4. KD WEB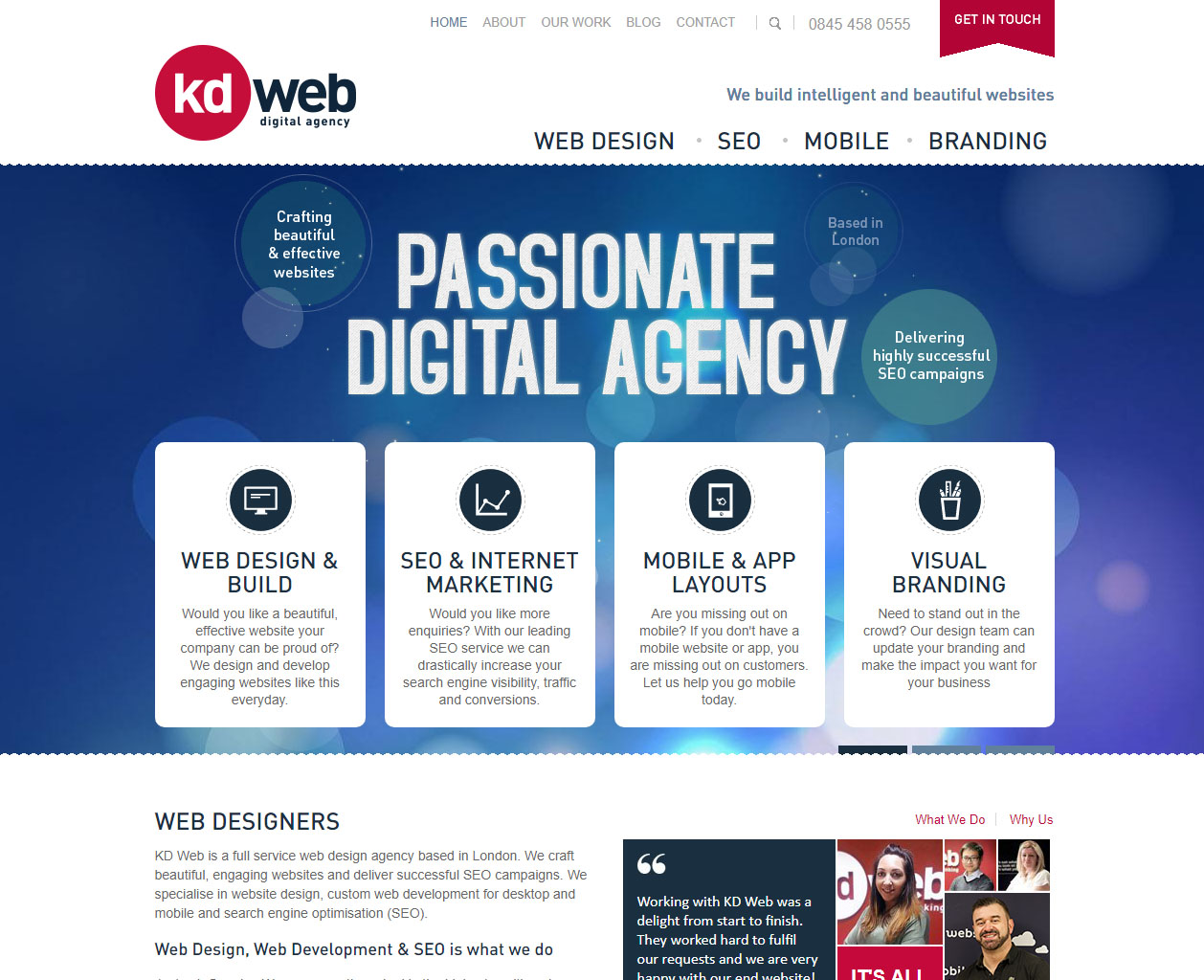 KD Web is a full-service web design agency based in London.
They craft beautiful, engaging websites and deliver successful SEO campaigns. They are specialized in website design, custom web development for desktop and mobile and search engine optimization (SEO).
5. The web kitchen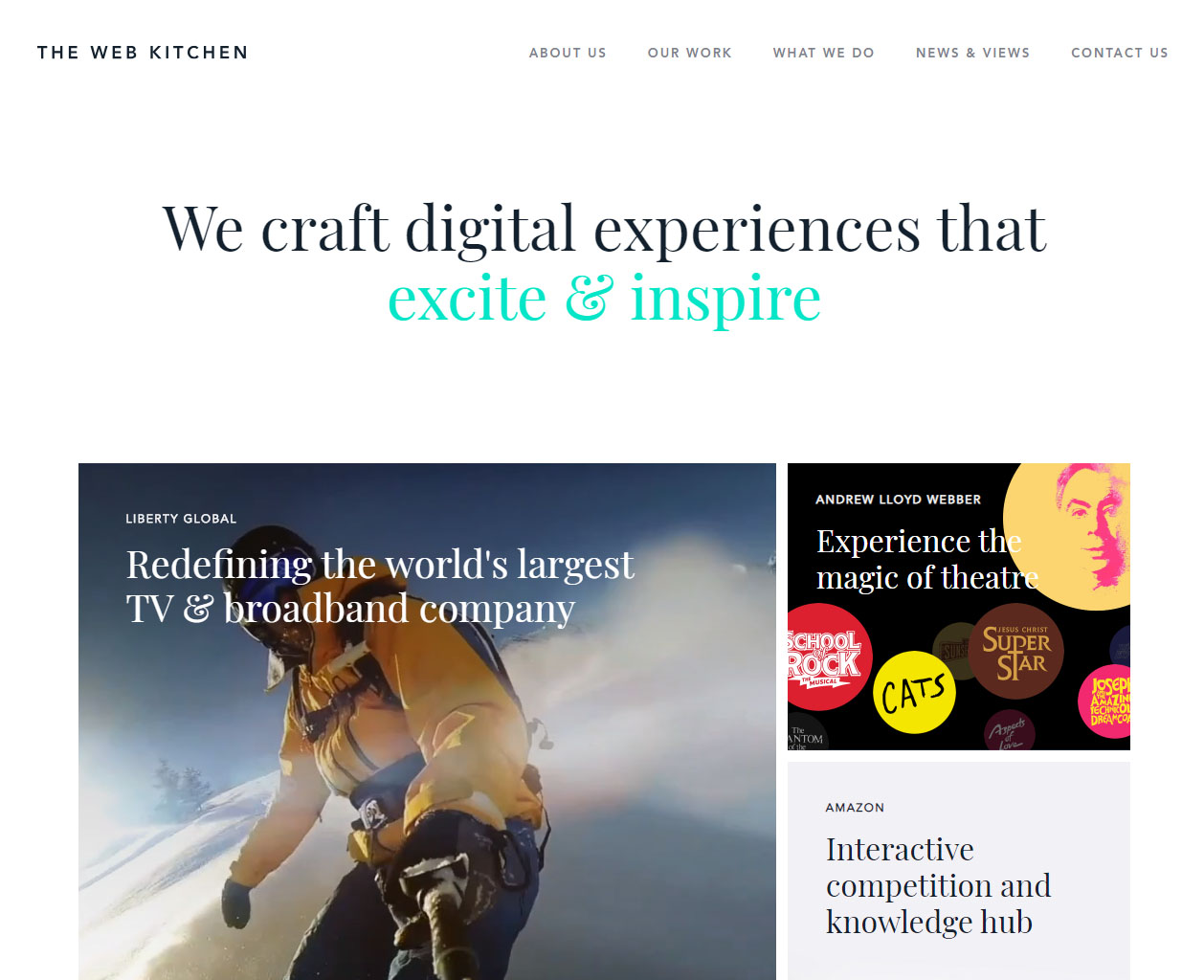 A passionate & energetic team
Their mission is to bring design and technology together to inspire emotion and encourage action.
They seek to go beyond client's expectations so they equally aren't afraid to challenge a brief if they think there may be a better solution.
Their own journey has taken them from being a 4 person team in an old service station in Shepherd's Bush, via their warehouse studio in Clapham to their current team of 20 at Great Portland Street.
They've worked with some amazing clients along the way…
https://twitter.com/twkmedia
https://www.facebook.com/twkmedia/
https://www.linkedin.com/company/twk-media-ltd/
https://www.instagram.com/thewebkitchen/
6. Reactive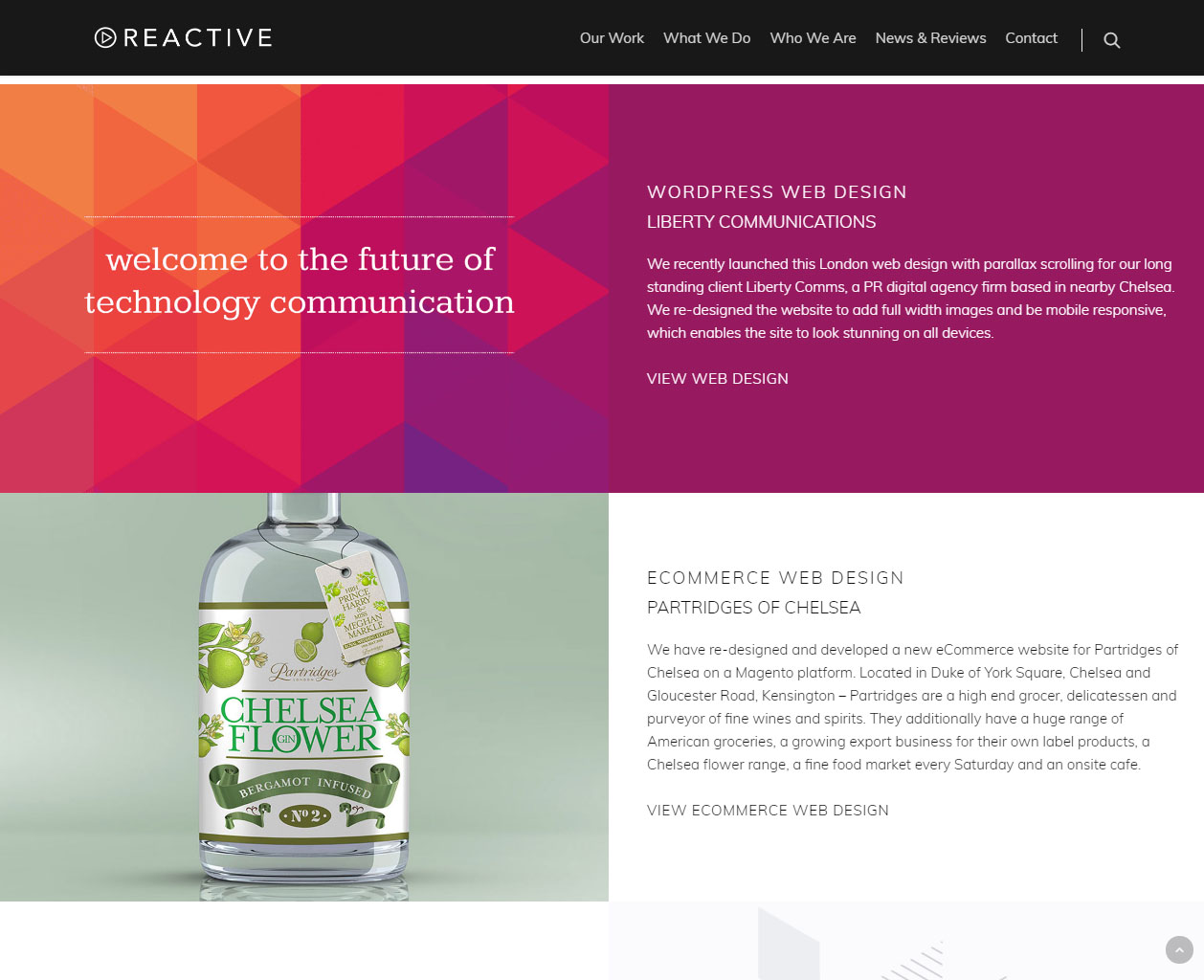 They are a small dedicated team passionate about providing excellent service to the customers.
As one of the top London web design agencies, they bring over a decade of experience to any project.
https://www.web-designlondon.co.uk
http://www.twitter.com/reactivegraphic
https://en-gb.facebook.com/designlondon
https://www.linkedin.com/company/reactive-graphics
https://www.instagram.com/reactivegraphics/
7. Mooveagency
They are innovators and their playground is the latest web technology.
Their talented web experts build and support high-performing websites and applications for global organizations.They're an essential partner for large businesses and enterprises who rely on us daily to provide fast and reliable web development services to help them succeed in today's fast-moving digital world.
8. Creative Steam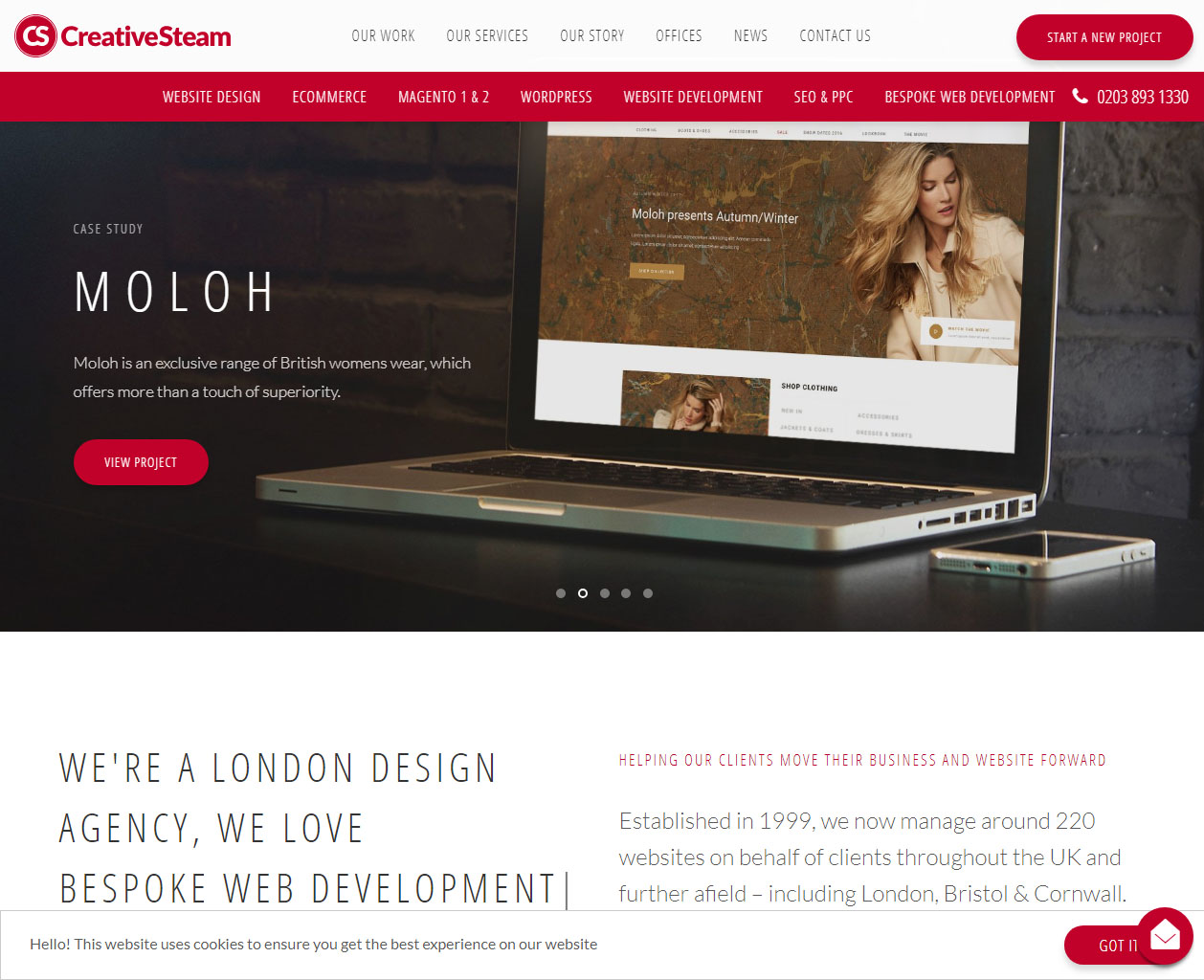 As a London Design Agency, here at Creative Steam, they pride themselves on the services they deliver. Running since 1999, they actively have ongoing relationships with over 220 clients.
From international companies to small start-up businesses, they create bespoke plans and deadlines to the client's requirements throughout their time and relationship with us.
9. Pedalo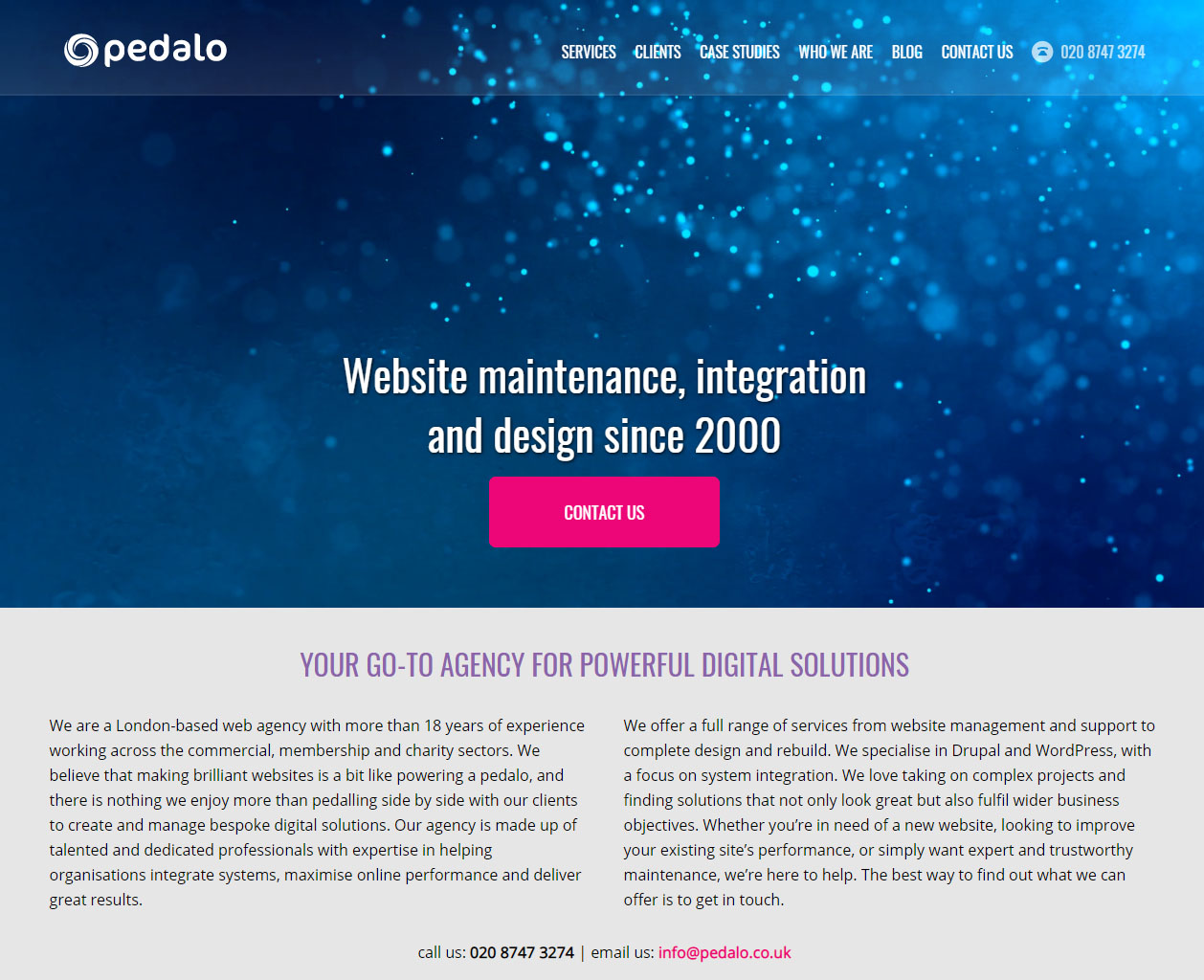 They offer a full range of services from website management and support to complete design and rebuild. They are specialised in Drupal and WordPress, with a focus on system integration. They love taking on complex projects and finding solutions that not only look great but also fulfil wider business objectives.
https://www.pedalo.co.uk/
https://twitter.com/pedalowebdesign
https://uk.linkedin.com/company/pedalo-limited
10. Top Left Design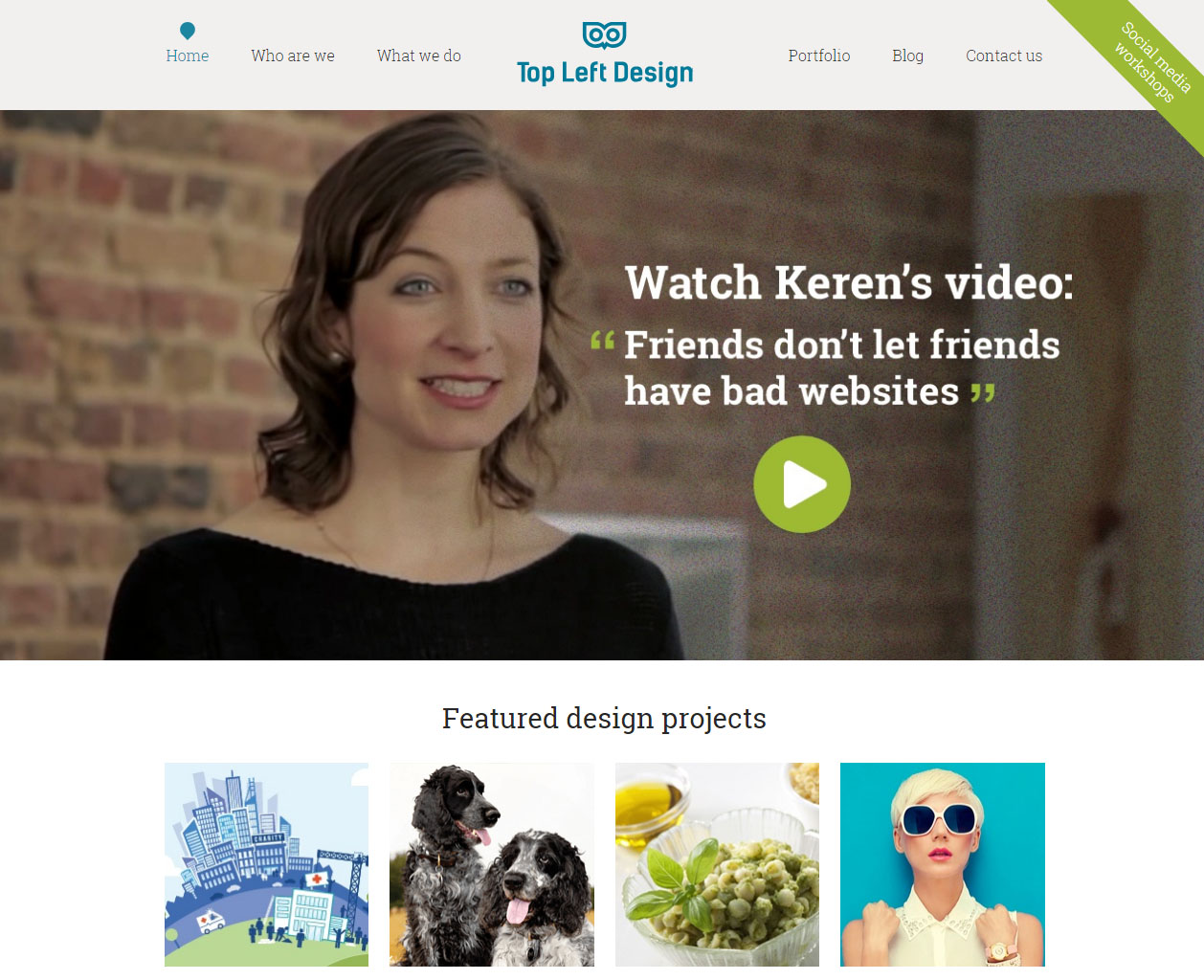 THINKERS. CREATORS. DEVELOPERS. VERSATILE IN WHAT THEY DO
They strategise, design, use social media, plan marketing, write copy, and code code (not in that order!). They create websites, email newsletters, logos, brochures, sharable images.
https://www.topleftdesign.com
https://www.facebook.com/topleftdesign
https://twitter.com/topleftdesign
https://www.linkedin.com/company/topleftdesign
11. Lilo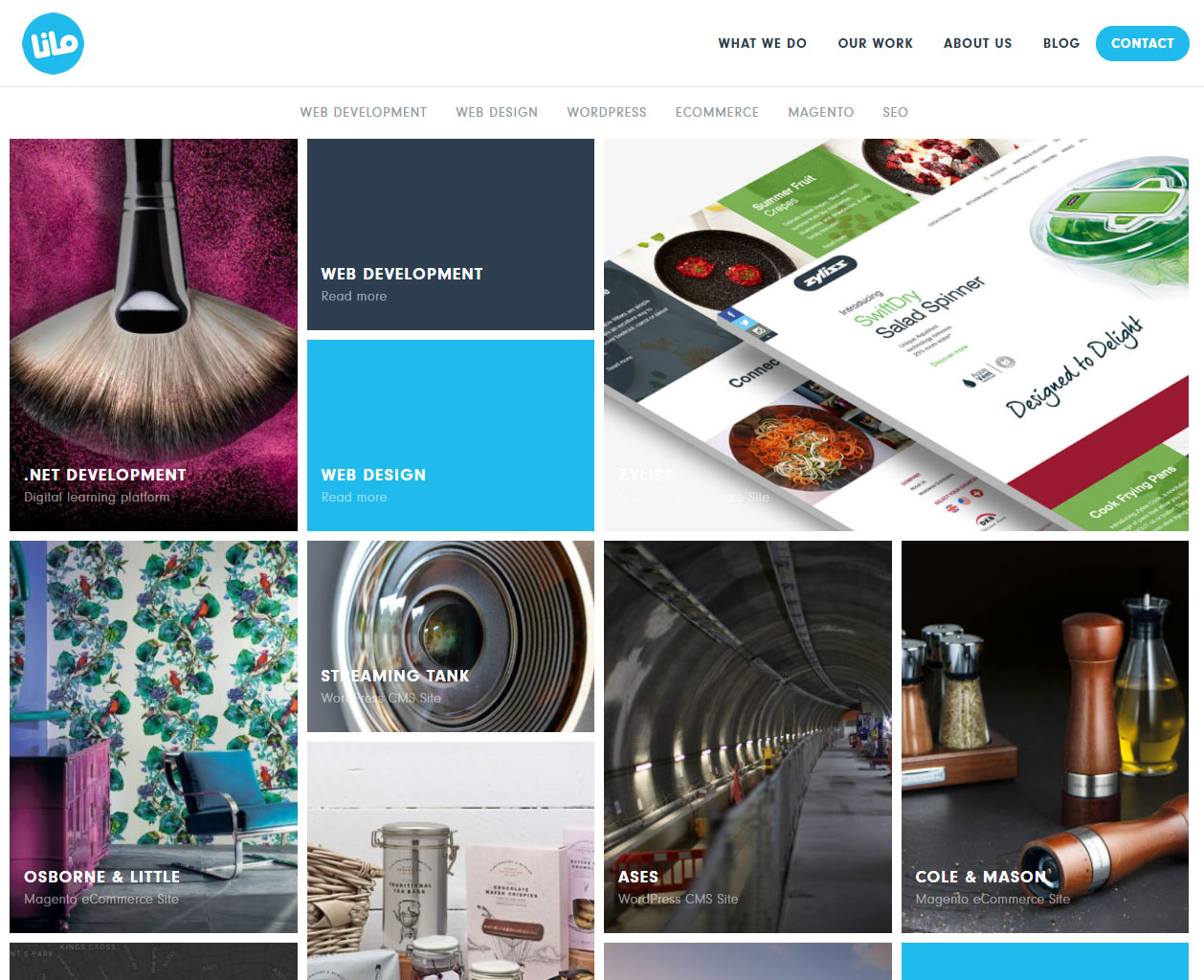 LILO IS AN AWARD WINNING WEB DEVELOPMENT AGENCY
They deliver expert and cost effective solutions. Their service offerings include WordPress website design, usability, web development, e-Marketing, application development, e-Commerce, search engine optimisation (SEO), hosting and a range of other interactive products.
https://www.lilo.co.uk
https://www.facebook.com/LiloWebDev
https://twitter.com/LiloWebDev
https://www.linkedin.com/company/lilo-london