1. Dorian Media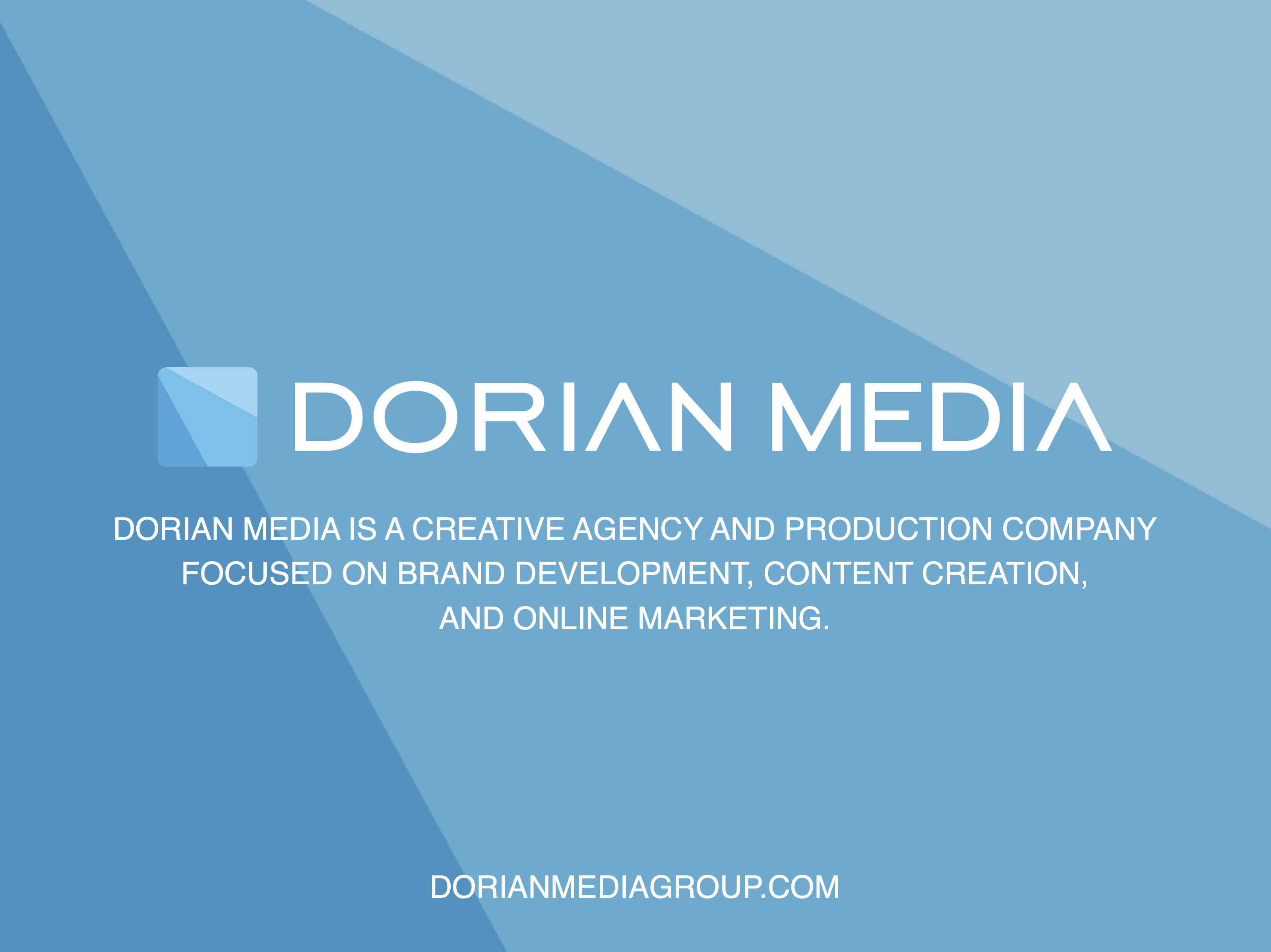 Dorian media is a productive company which focuses on online marketing, content creation and brand development. They emphasize on developing content according to client's expectation, goals and needs. They offer their capabilities and services to create a suitable approach for your project. First they have a unique approach of creating project values they significantly offer website development and design, logo design, brand identity, competitive analysis and research.
These strategies are meant to enhance user experience. Second, they offer content creation services in which video production and photography are worth mentioning. They can cover pre-production, corporate, lifestyle, product, life action shoot, post production and commercial shoots for you.
The most important is the online marketing service. The company provides optimization, tracking and testing services. They claim to provide you online reviews and management, website monthly management, social campaign management and paid social ads. The company claims that they assist you discover the best out of your brand. In this way, they are able to execute strategies that enhance engagement, leverage opportunities, ensure complete outreach and develop social integration.
2. Greatlike Media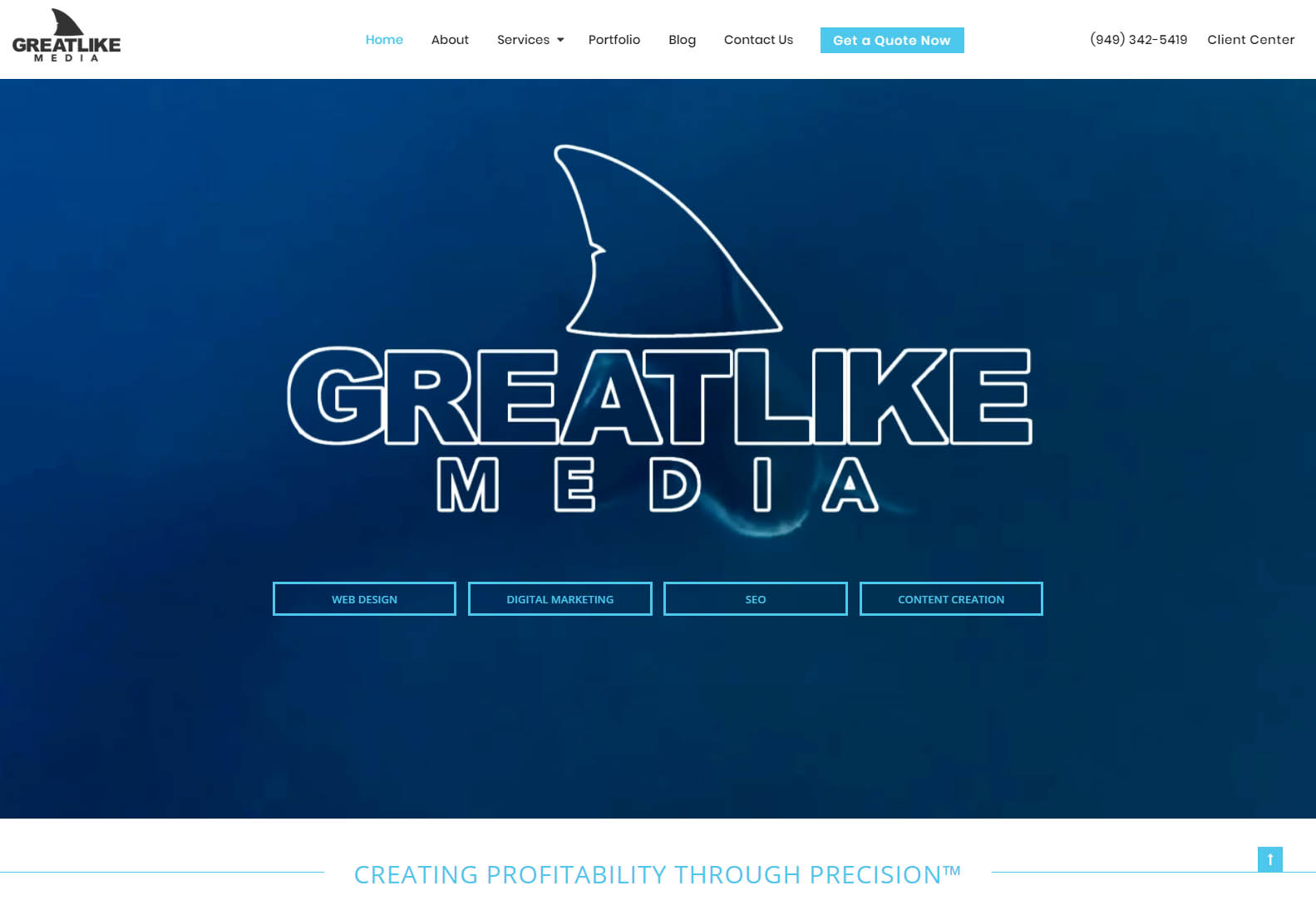 They provide professional, customized solutions in web design, software development, and digital marketing. With a dedicated and experienced team of SEO, PPC, social media, graphic design, and programming professionals, their expertise stems from the fact that they thoroughly understand today's technologies while also having over a decade of experience in their respective niche.
While their team diligently strives to meet your needs, their solutions are cost effective and high quality. They also take into considerations a range of factors such as your business goals, economic budget, and time frame. They are capable of delivering a project with a relatively quick turnaround time while also ensuring that we constantly remain in touch with you by offering the highest level of support and communication throughout the duration of your project.
3. California Web Design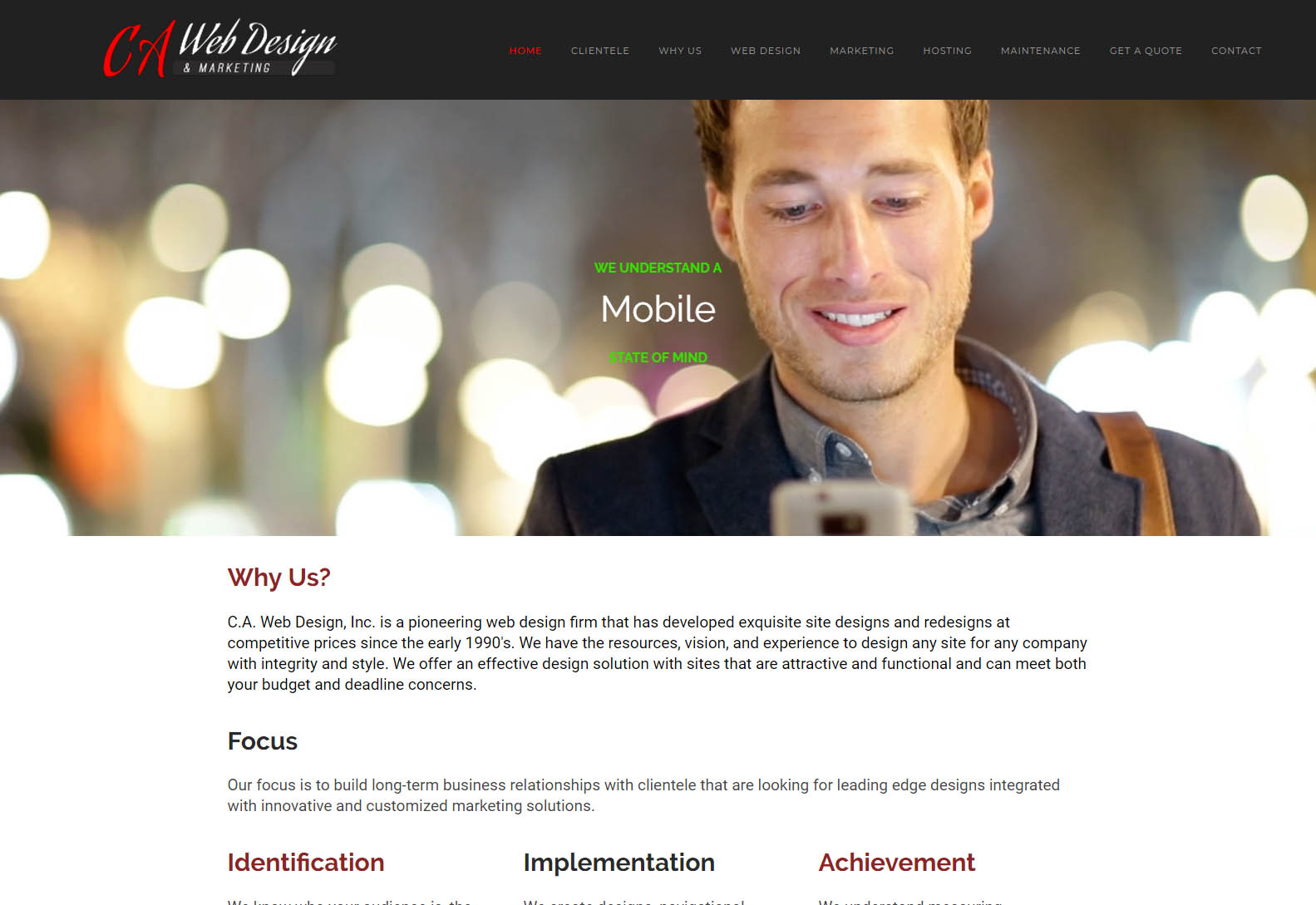 Creates websites designs and promotional styles unique to the web development and web marketing industry. They lead the progression of communication and its implementation by working closely with brand representatives to deliver effective results that are measured by analytical data and overall sales. They integrate marketing techniques into each design, as it is designed, with a modern look that speaks to your target market.
They offer a full variety of services, this allows you a central point of contact for the growth of your brand. Services include but are not limited to:
Web Design / Graphic Design
Mobile / Smartphone Development
Marketing / Advertising / Brand Development
Coding and Application Integration
E-commerce Store Fronts
Hosting / Email Management
Social Media Management – Facebook, Instagram, Pinterest, YouTube, Snap Chat…
Newsletter Subscriber Acquisition and Design
Reputation Management – Yelp, Trip Advisor…
Maintenance
4. SPINX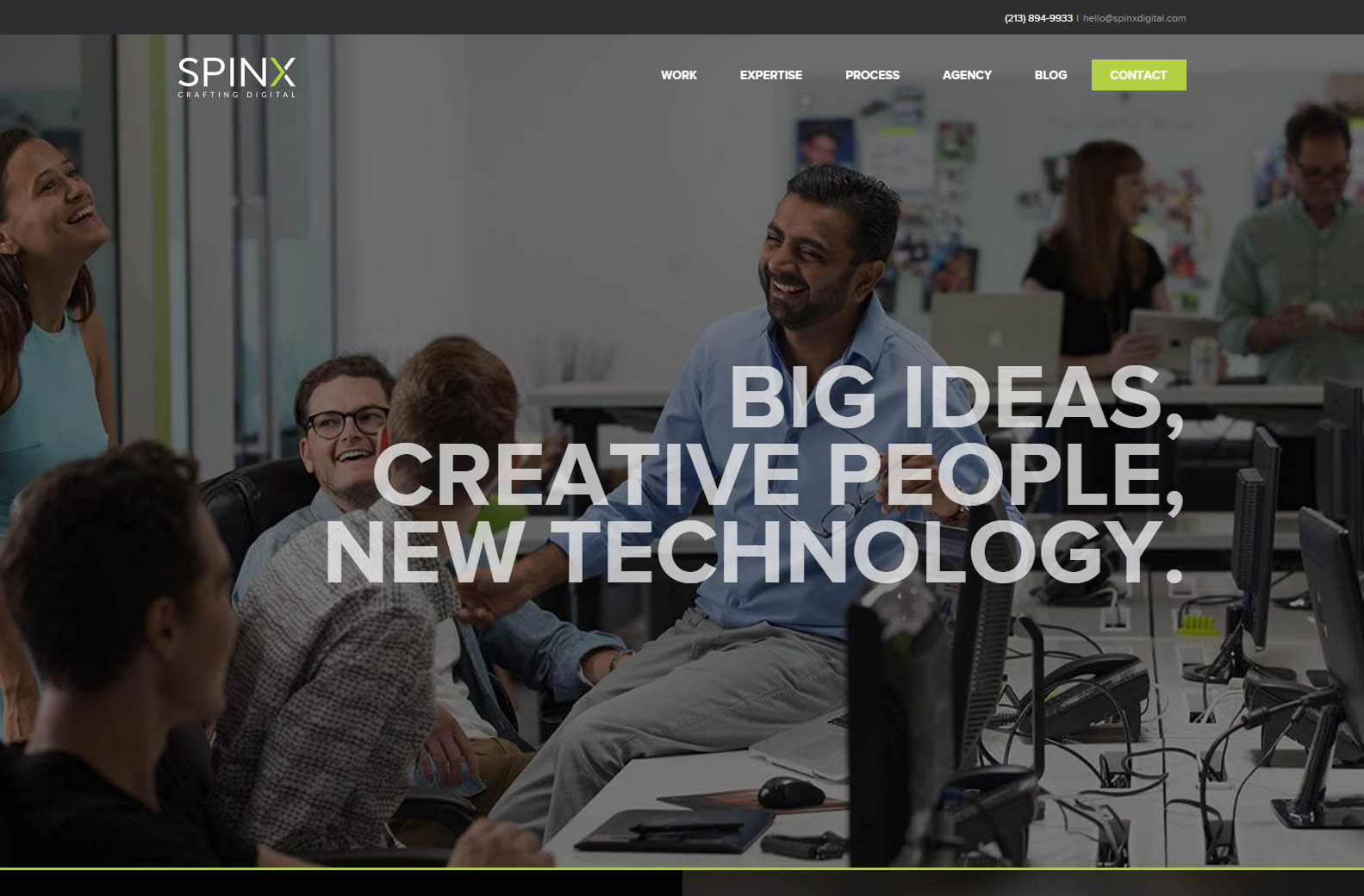 At SPINX Digital, their team of innovators and digital marketers in tech and design bring skills above and beyond the ordinary to every project. Their Los Angeles web design and development team is involved in professional B2B and B2C web design and development, mobile applications, digital strategy, user experience, advertising, social media, content management systems, and email marketing initiatives. This is one of the best web design agencies in Los Angeles
5. Chico Webdesign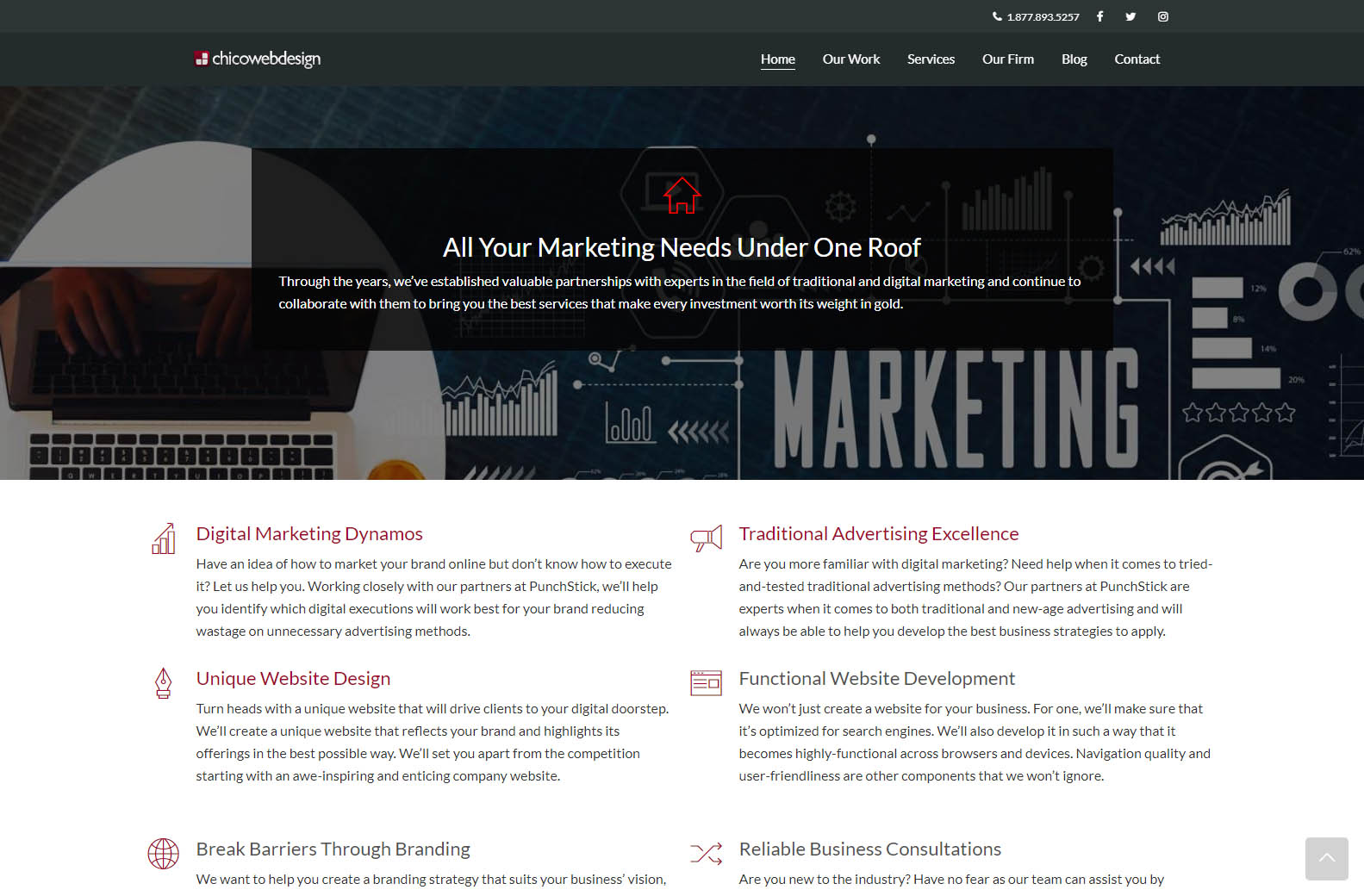 Serving Chico Ca and beyond since 2004, they've helped countless businesses establish their brands across varying markets and continue to do so today. They employ traditional marketing methods but are also highly competent in the digital marketing space.
Is a web design and web development firm, which focuses on producing easy to use online solutions for small to medium sizes businesses. Located in Chico California, you'll find their office full of graphic designers and developers who will create the perfect look, feel, and function for your business.
Chico Web Design's client lists entails companies from all around the United States, from New York down to Florida, across the nation to San Diego and up to Washington State.
6. Websites Depot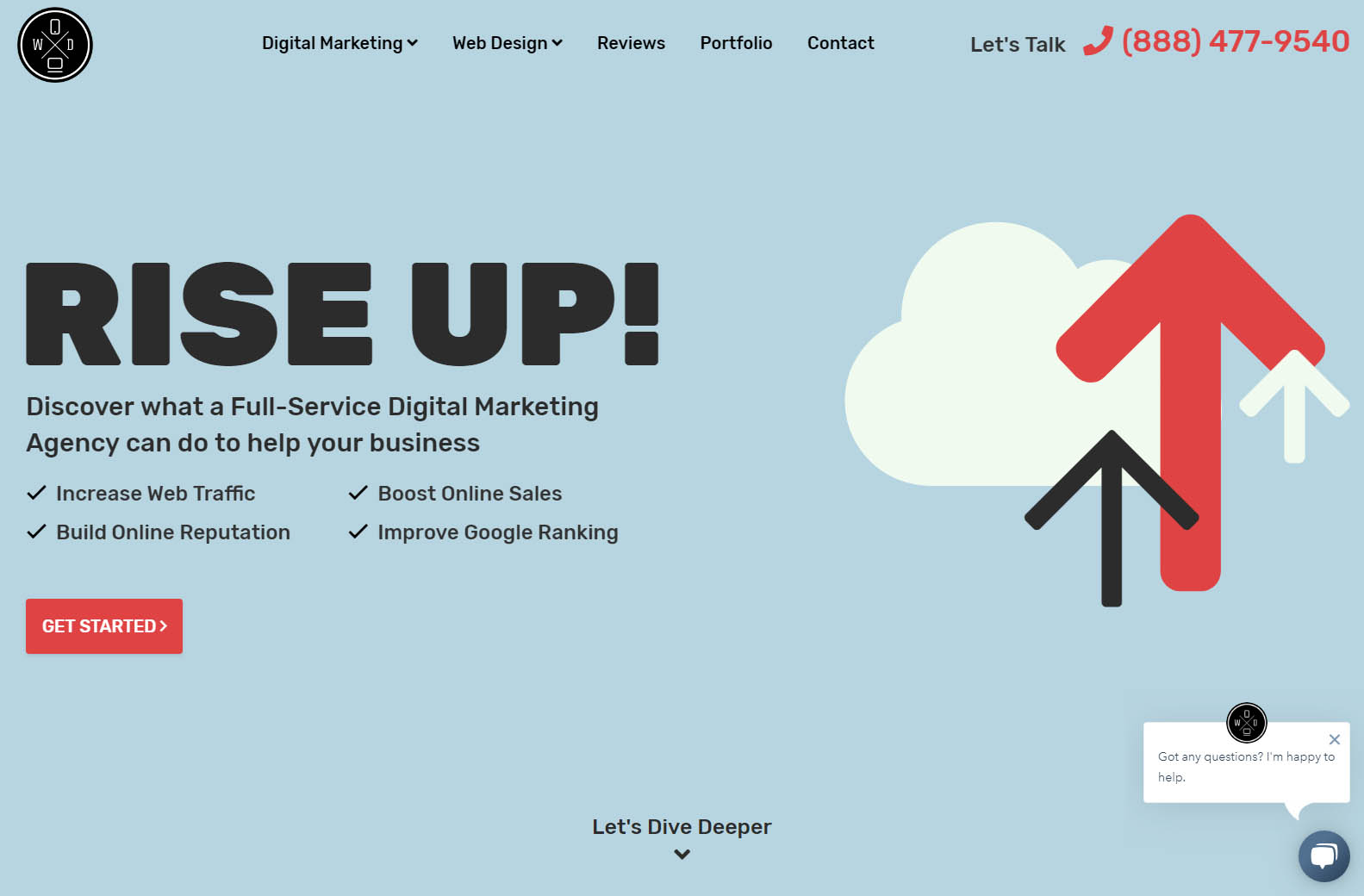 Their primary solutions include Full Service Digital Marketing, SEO, Adwords, web design, e-commerce shopping carts, merchant gateway integration for credit card processing, XML web service feeds, third-party API integration, custom applications, inventory websites web sites, SEO and corporate branding. We strive to provide innovative websites and other web services at a great value. Their mission is to provide that unique combination – the highest quality websites that deliver a high return on investment.
They use a multi-faceted approach to achieving landmarks placed before us by their clients. What sets they apart from their competition is that they are readily available for them at any time– in person, by phone, or by digital communication. Their campaigns and website projects are rich in high-quality dimensions that include:
STRATEGY
Logo Creation
Social Media Analytics
SEO Competitive Analysis
Branding
Niche-targeting
Real-time metrics
CONTENT
Lifestyle & Product Photography
Video Creation
Copywriting
Blogging
Illustration & Art Direction
Communication Flow
DESIGN
Responsive Website Design
High-end Graphic Design
Responsive Retrofitting Illustration
Customized Newsletters & Transactional Emails
PRODUCTION
WordPress
Custom CRM
HTML
Newsletters
Press Releases
E-Commerce Custom Coding
Definitely this is one of the best web design in Los Angeles California
7. Long Beach Web Design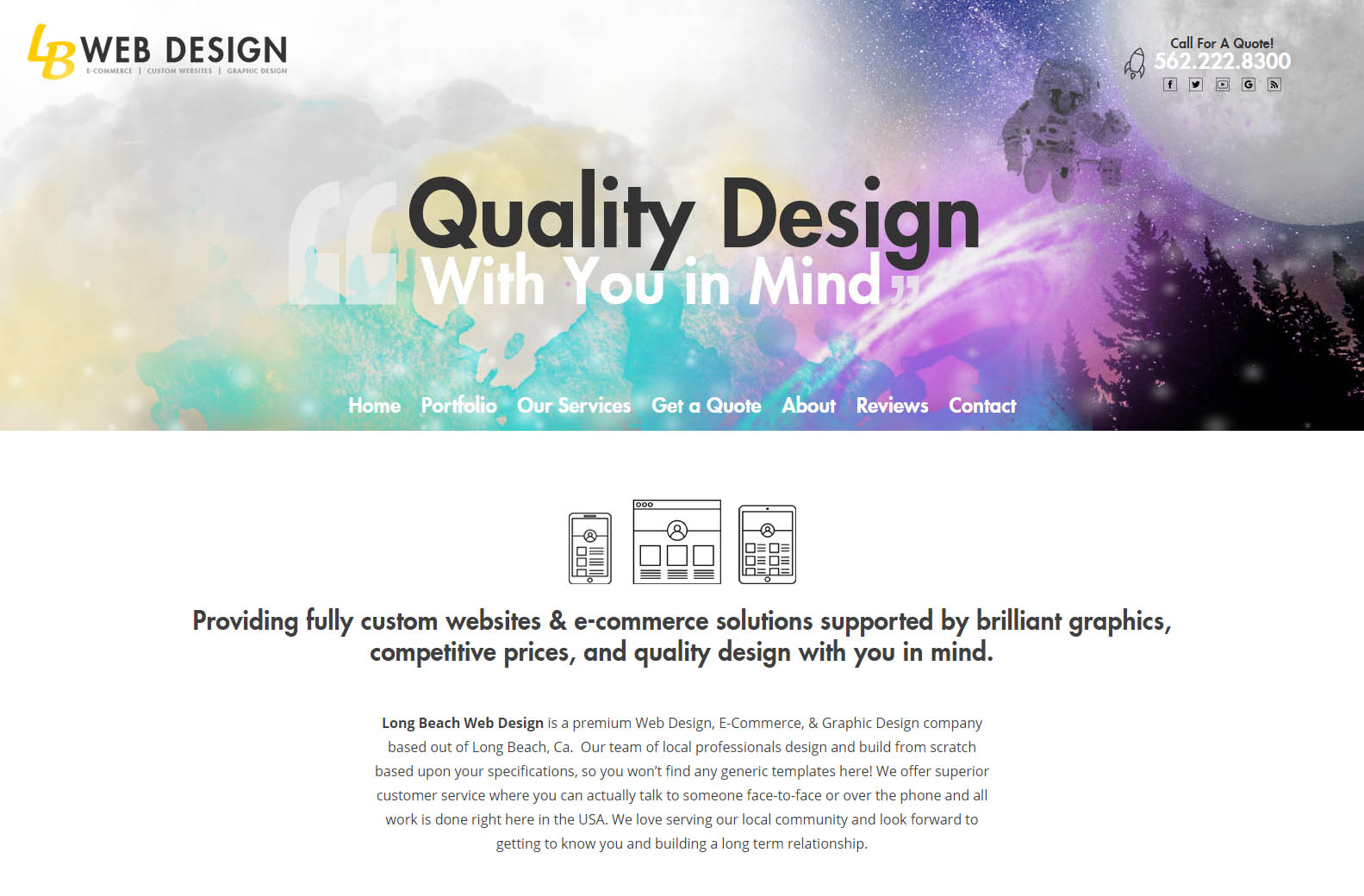 Is a premium Web Design, E-Commerce, & Graphic Design company based out of Long Beach, CA. They have been building clean, attractive, functional websites & e-commerce solutions with an eye for great contemporary design since 2008. They focus on each individual clients needs and providing quality design with YOU in mind.
Their team of local professionals design and build from scratch based upon your specifications. They offer superior customer service where you can actually talk to someone face-to-face or over the phone and all work is done in the US. They love serving their local community and look forward to getting to know you and building a long term relationship.
8. Best Seo Worldwide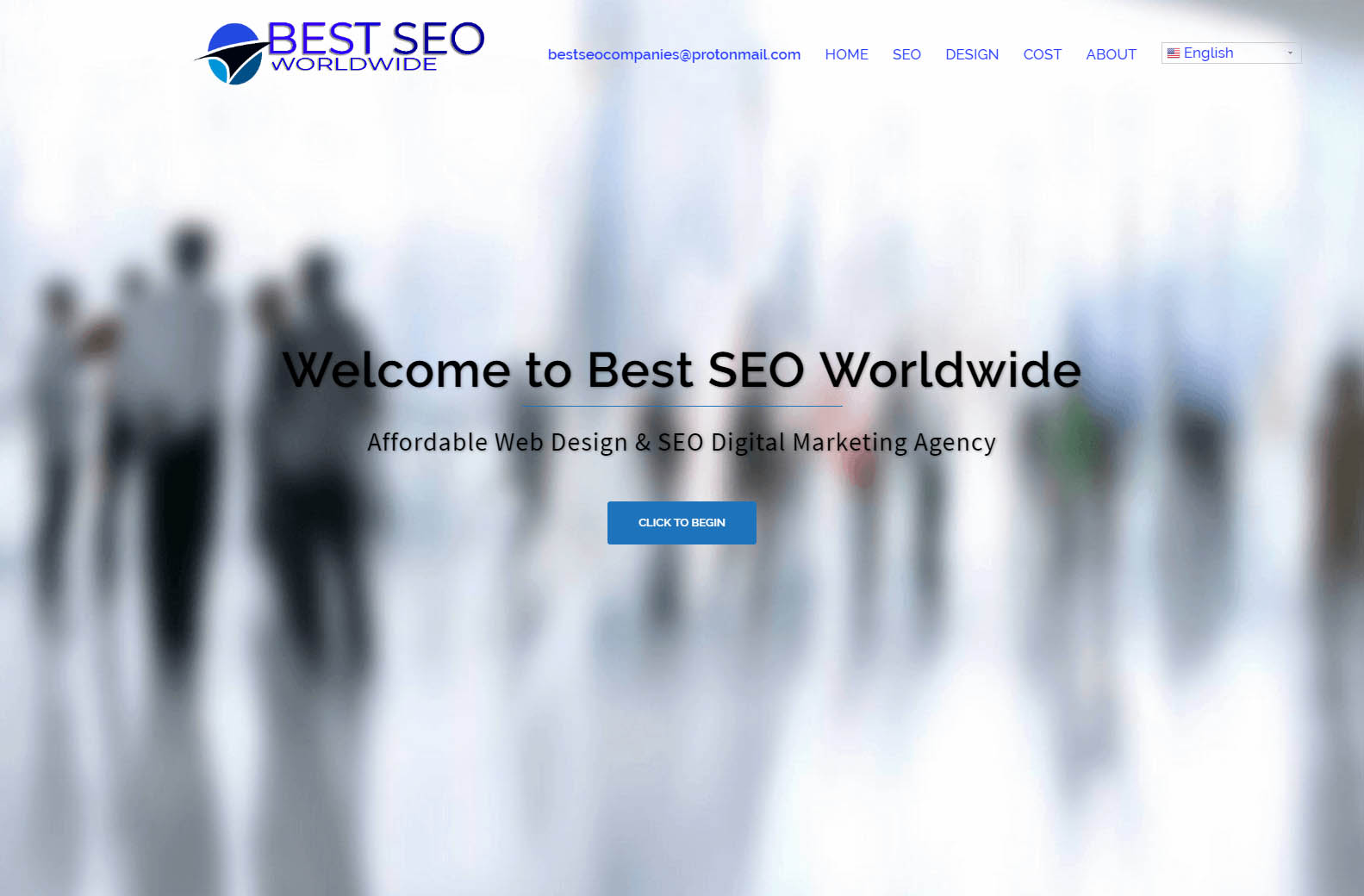 Their service offering is to bring consumers services like Social Media (Facebook, Twitter). Additionally, Mobile Web Applications and Development, Video Production and Advertising, Google 360 Virtual Tours and Augmented Reality.
9. Endless webdesign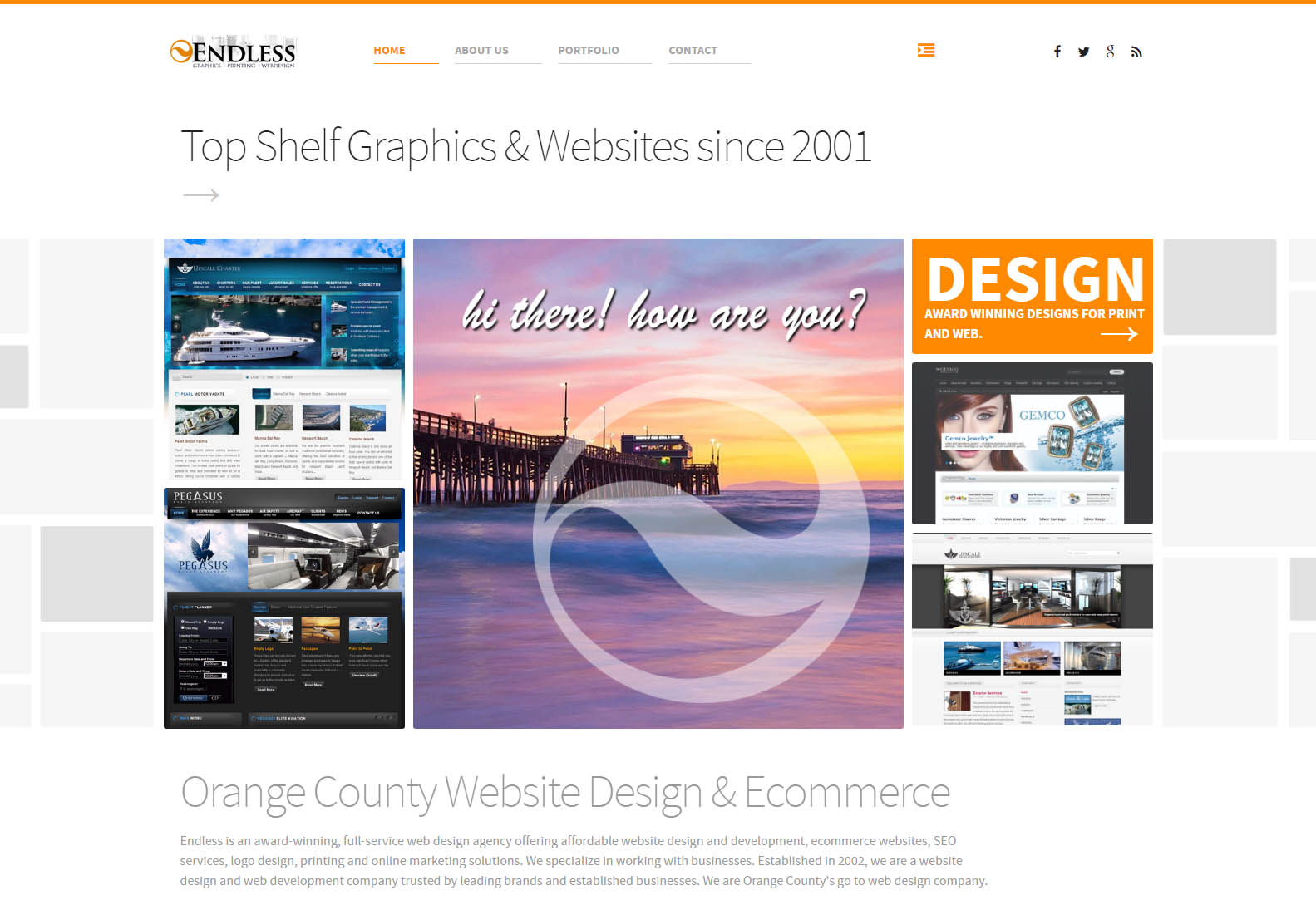 An award-winning, full-service web design agency offering affordable website design and development, ecommerce websites, SEO services, logo design, printing and online marketing solutions. They specialize in working with businesses. Established in 2002, they are a website design and web development company trusted by leading brands and established businesses. They are Orange County's go to web design company.
10. b3net
A leading Web Development and Digital Marketing company since 1999. They service clients across the USA.
They are Orange County's interactive Web Application Development, Web Design and Digital Marketing agency where clients visit to seek fast delivery and instant consultation solutions. Their team includes like minded individuals who are passionate, smart and can deliver solutions to return winning results.
11. Vortal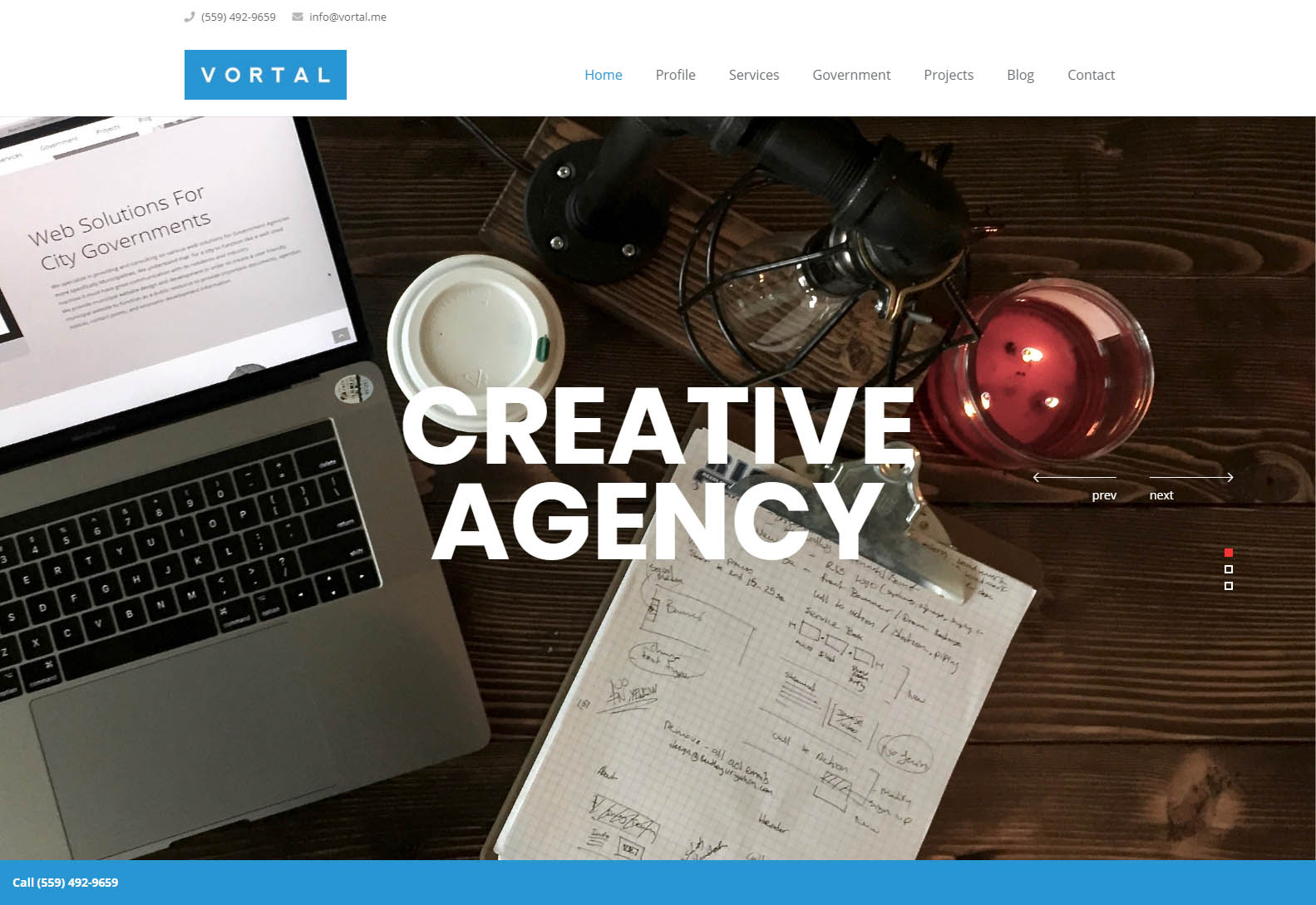 A branding and development agency launched by a team, eager to serve the communities throughout The Valley of San Joaquin, as well as across the Golden State. They have established Vortal through, strategic digital marketing.
Composed of passionate and professionally skilled individuals, the team has gained a reputation for quality work. Their dedicated team will aid you in acquiring that unique advantage you seek over your competition.
Established as a one stop shop for web development and branding, Vortal offers custom and professional grade products with clients in mind. They strive to cater to the specific needs and objectives of clients .
Vortal is simply not a short term and or small scale business venture. Vortal is a dream made reality. However, this simple fact does not signify that they will settle for what we currently are. At Vortal, they strive day after day, project after project, to be the innovating entity that we envision.
12. State Creative
An award winning web design and development agency established in 2000. They started as a design studio creating logos, branding and marketing materials, but by 2005 they were designing more websites than logos. In 2010, Founder Aron Scarinzi partnered with Garrett Goldman to grow the agency into a full-service design and development studio. They relocated from the Fruitvale neighborhood to downtown Oakland, California and assembled a team of designers, developers and UI/UX experts to create experiences that deliver measurable results. Today, State Creative builds custom websites on WordPress and Drupal.