Monetizing your website and let people know about your businesses or blog, has become a main purpose that comes with site creation nowadays. Woocommerce is the top popular and best plugin to do that and WordPress completely support this plugin.
We did a review on the Best eCommerce WodPress Themes based on Woocommerce, you can see it here.
But let's have a look on some other popular plugins created for eCommerce purposes, based on the Woocommerce plugin.
WooCommerce Amazon Affiliates – WordPress Plugin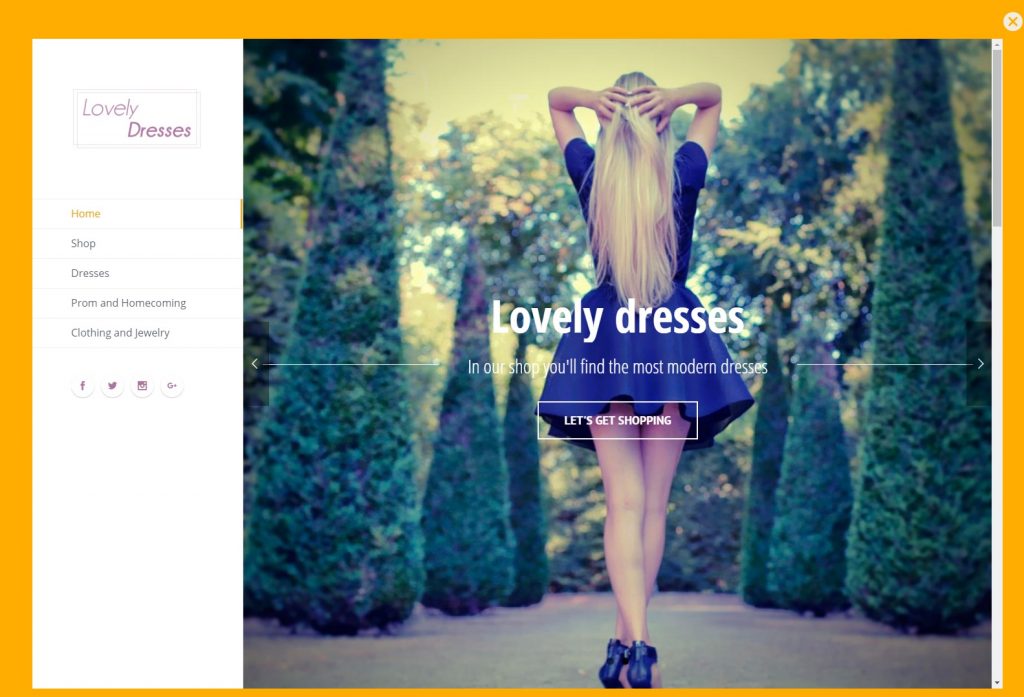 WooCommerce Amazon Affiliates plugin allows you to add any Amazon products to a WooCommerce website, when the woocommerce plugins is installed and activated. So when a customer wants to buy one of your products, will be redirected to Amazon, and you earn an affiliate commission. You have versatile content control by Subscription Degree, Records, Affiliates and Discounts. You will also have the possibility to display the product availability by country box on 'add to cart' button, as woocommerce tab or above the tabs. The main benefits from this plugin are: you speed up your website and import products from Amazon faster.
It features price variations, products statistics, CVS import, on site cart, shipping, GEO targeting, advanced search, product variations, images galleries etc. Don't miss the possibility to have all the amazon and woocommerce products on your store at the same time!
Table Rate Shipping for WooCommerce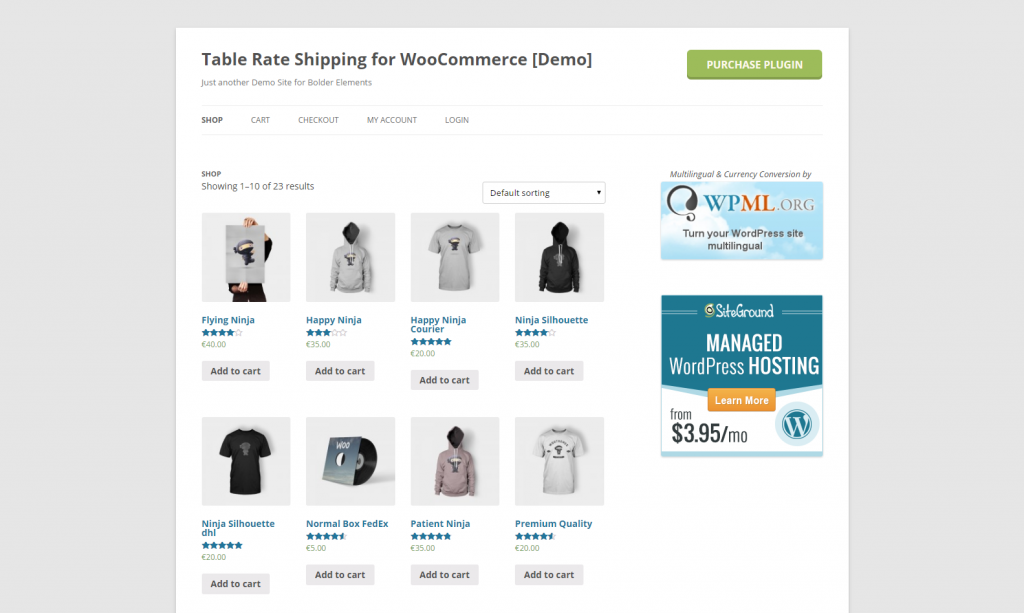 The Table Rate Shipping plugim makes possible to add multiple rates for a customer, controlled by the admin conditions. Establish your rates based on regulations: per order, per item, or per shipping course technique. To work with the plugin you will need of course Woocommerce and you can simply add a new shipping onto your store settings.
It features multiple zones, volumetric shipping, cost choices, customer options, tax inclusion, handling fees, simple bundling, the display control and much more.
WooCommerce Extra Product Options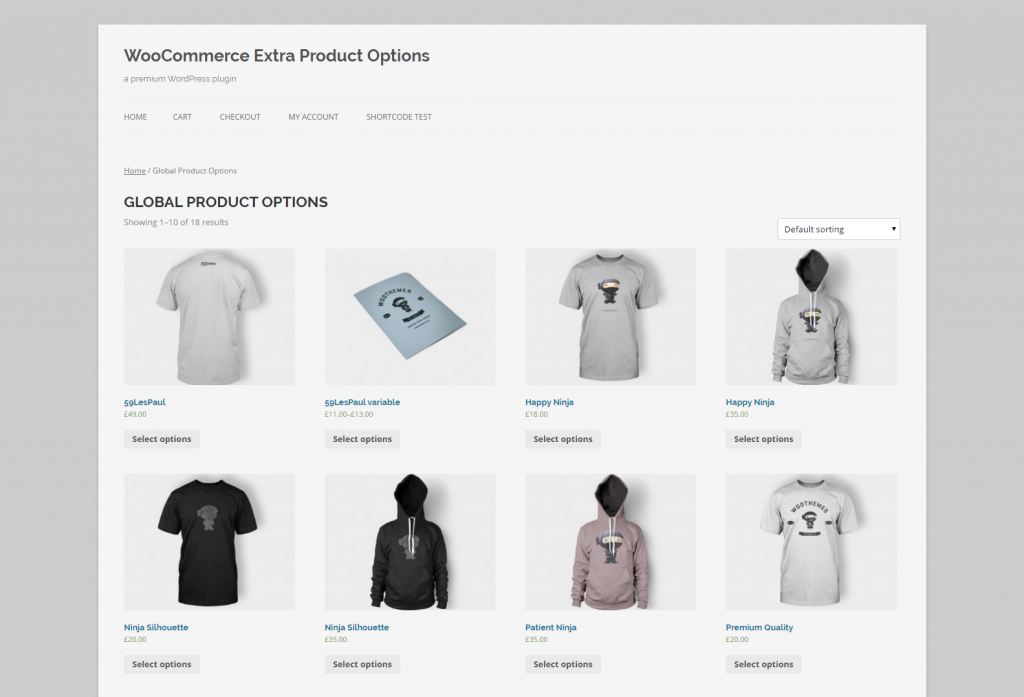 WooCommerce Extra Product Options plugin provides an easy way to manage extra product options displayed in product page. With this plugin you can add a custom field to product page. You can even control the place where you want the fields with the Form Builder. It supports checkboxes, radio buttons, select boxes, text-areas, input boxes, upload, date, range picker and color picker.
This plugins comes with some features : global enabled options, show your options form outside woocommerce, selection feature for checkboxed, performance increase for a bigger number of options, hide or show prices, conditional logic for fields and sections within the form builder etc.
WooCommerce Checkout Address Autofill

Address Autofill is a great plugin to increase your conversion sales. I have always wanted a plugin with this capability and finally found it.
Autofill plugin made possible for the users to autofill billing and shipping address field in boring and long checkout pages by using API of Google Map address.
The most amazing thing is the functionality where you can check the location from Google Map and the address field will be filled automatically with a single click.
The plugin comes even with a premium plugin that you can download here.
WooCommerce Dynamic Pricing & Discounts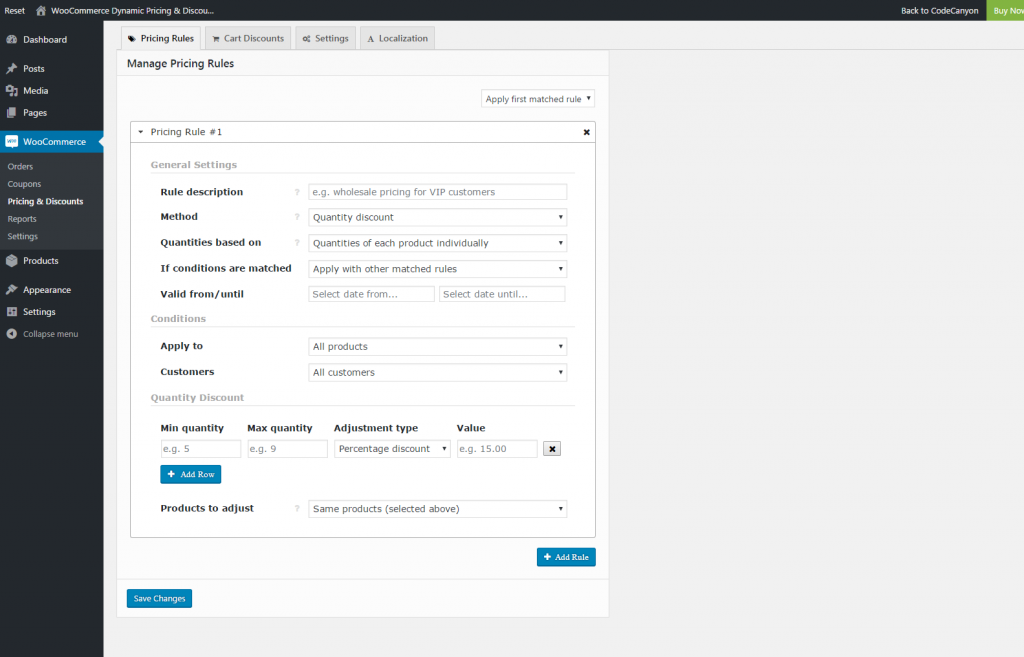 This plugin offers an easy way to give new prices and offers. You can create dynamic offers to the customers of your shop: apply a discount percentage to the cart when it contains a certain number of products, or implement a small sale for each product added. With the Dynamic Pricing and Discounts plugin you can boost your sales to sell more, especially when running for promotions. It can increase also the customers loyalty, by creating pricing strategies.
It features control on the rules applied, pricing rules, pricing tables, quantity discount, exclude matched items, special offers, create unlimited conditional cart discount rules, control whether discounts are applied before tax or after tax. You can apply the conditions to the products or the customers.
Fancy Product Designer | WooCommerce/WordPress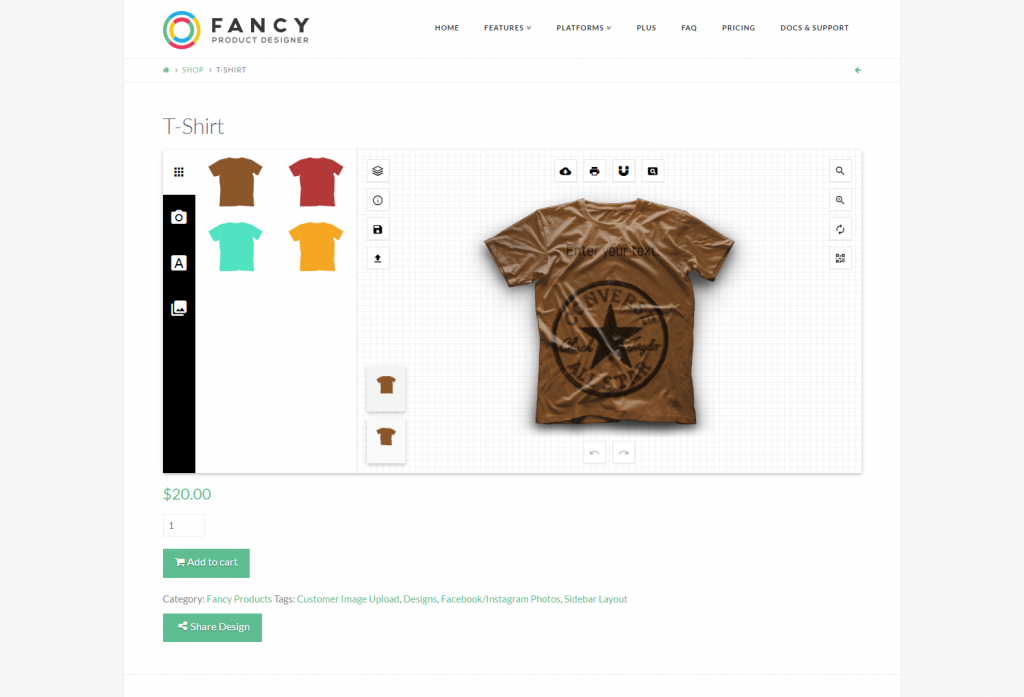 Fancy Product Designer plugin is all about styling your products by enabling the Product Designer for every product separately, receiving customized product in the WooCommerce Order Details and different product designs on the product page.
Functions and features are developed to fit the products. It features product views, upload zones, many media sources, advanced color system, text transformations, image transformation, choose between pre defined layout, set prices for products, assign a price for every layer and it is multilingual.
WooCommerce Product Filter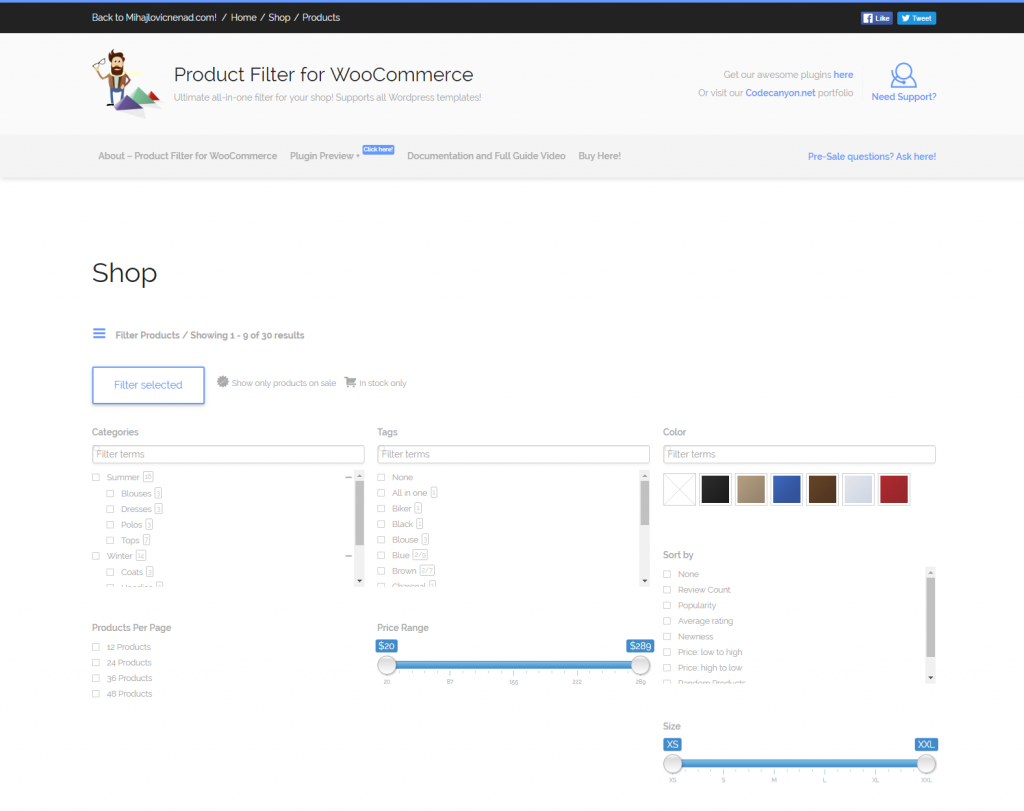 This plugin extends your store by adding advanced filters that both you and your customers will love. WooCommerce Products Filter fits responsively with every template. You only need to install the plugins and setup it on WooCommerce>Settings>Products Filter and your WooCommerce Product Filter will be ready to use.
It features meta filters by any criteria, admin user interface, adoptive filtering, sidebar and widgets, automatic updates, filtering by attributes, characteristics, tags, prices, taxonomies, range filters, ajax product filter, ajax widget and it is translation ready.