Are you looking for the best WordPress security plugins to protect your website while you focus on your business?
WordPress is the most popular content management system out there. The standard WordPress dashboard makes it easy to use with little skill, allowing beginner webmasters to edit and launch your site to the world.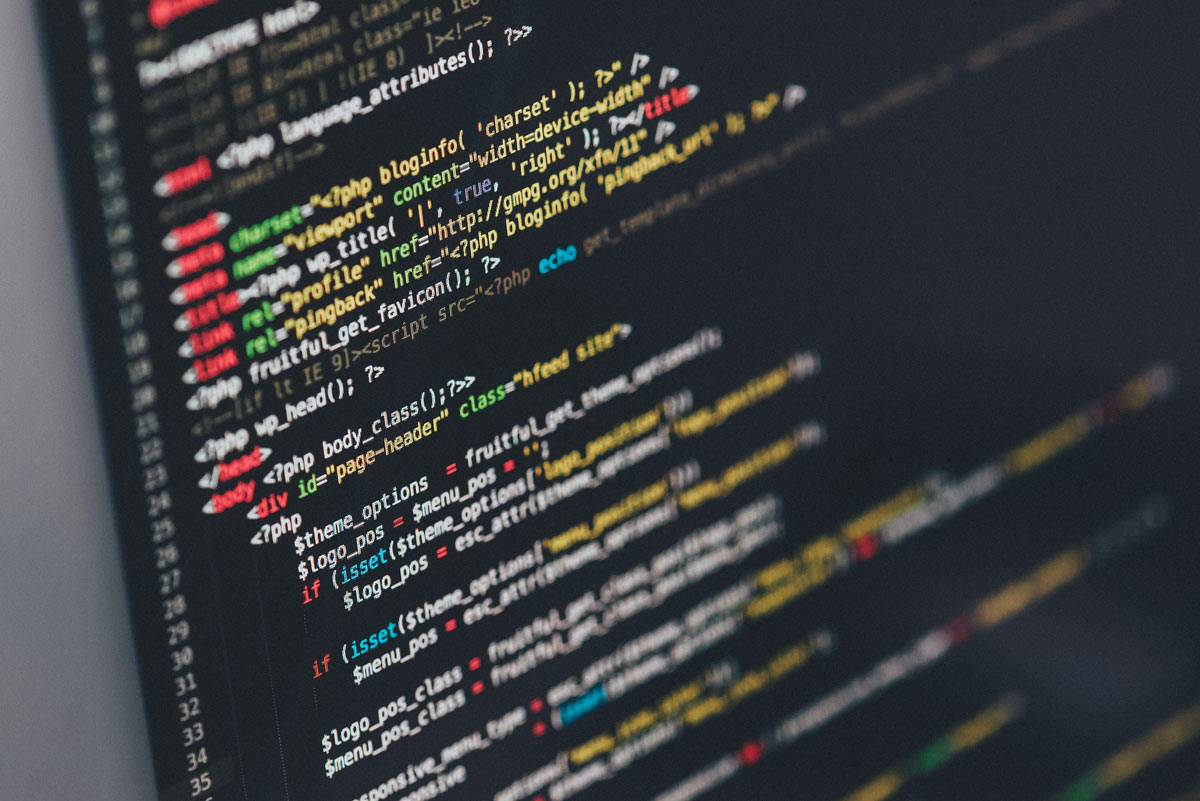 However, since it is the most popular option out there, it definitely doesn't go under the radar of bad actors and hackers. It's paramount to take precautions and keep your WordPress website safe.
Two must-have things are reliable WordPress hosting, like what's provided by Hostinger, taking extra steps to optimize hosting for both speed and security. Additionally, you definitely need an SSL certificate for added security, which you can get for free from providers like Cloudflare.
The fact is, WordPress is a universally used platform. And with its easy to understand editing panel, a host of themes, tools, and plugins, you are on your way to creating a beautiful website. Also, you can customize your website background with little effort.
Due its large usage it is very attacked by 0-day exploits so to avoid any issue you have to know some simple WordPress security practices and use security plugins
If you have limited experience in building a website, you need to know a few security plugins that every site needs. But first, let us explore a few security concerns that may leave your website vulnerable.
What Kind Of Security Threats Can Make My Website Slow/Crash?
As popular as WordPress is, it can also be vulnerable to millions of viruses, malware, and hackers. Unless you install some crucial security plugins to your server, your site will tend to slow down. As a result, your site cannot handle visitor traffic and may eventually crash.
Let's cover some of the main concerns you should be aware of:
SQL injection vulnerabilities
SQL is versatile, hence one of the most commonly exploited vulnerabilities. SQL injection vulnerabilities affect the website code where direct user input passes to a database.
They can inject malicious/spam posts into your site or phish sensitive customer information. Without security plugins, they easily bypass authentication to gain full control of the website.
Cross-site scripting (XSS)
XSS targets your site visitors rather than the website itself. It injects JavaScript on the website so that this script executes on the customer websites. As a result, it can execute malicious actions such as session hijacking, spamming visitor websites, or even stealing session data.
Command injection
Also known as shell injection, this vulnerability can cost not your business website but also your hosting provider. This is because this kind of injection can easily allow the hijackers to get control of your OS coding and also access your hosting company.
That's why you always require a reputable hosting company that you can always count on.
File inclusion
Remote file inclusion attacks using the include functions in server application languages like PHP to execute code from a remotely stored file allow hijackers to deliver malicious payloads that attack and phish visitor pages. They can also take control of the website control panel or server.
Cross-site request forgery (CSRF)
Although they are less common, they can also be fatal to your site functions.
Unknowingly, they trick your site users or admins into carrying out malicious actions for the attacker.
For example, they can change order values or product prices, transfer funds to a different account, and even change user passwords.
The Top 12 Best WordPress Security Plugins of 2021
Here are some of the top security plugins you can install into your WordPress to help you guard your site against any malicious persons. Millions of websites use Askimet to filter out millions of spam content from the web.
If you only use your site for personal business, then Askimet allows you to name your price for the premium version. And if you have your site is commercial, rates start from $8.33 for Plus Package and $41.67 for the Enterprise Package. Read on to know about more security plugins to integrate into your WordPress.
At just $5 a year, the premium version offers authentication choices with multiple login options and different authentication methods for specific user roles.

Add to that a plugin that limits login attempts, as well as you'll have a safety mix that makes it much harder for cyberpunks to take over your important web site as well as destroy all of your difficult work. The manager can see actual-time web traffic on the website for remaining informed regarding customer activity and also whether the user is a human or a robot.
Do you intend to track individual activity while they are on your website? You could track pageviews, referral resources, time invested in the web page, as well as a lot more by merely mounting Google Analytics, but also for more thorough insights, you will certainly have to make use of event tracking.
For the times when your website is actually toasted and as dead as a dodo, the capacity to do a fresh mount of WordPress, import the last known good data source backup (in addition to all plugins and various other relevant reports) is the main goal. I've established my documents data backup periods and database back-up periods to fortnightly (every 2 weeks) as well as I maintain 2 scheduled backups.
This enables you to create exclusive notes, along with notifications, and also lists that all users with accessibility to the admin control panel of your web site could check out.
Though iThemes Security just compares the data with those on the WordPress repository. You could likewise use a plugin such as iThemes Security to contrast the files. This as a whole method that you ought to filter out individuals that wish to overload the site and that you intend to forbid unauthorized modifications and also you should have the ability to find all adjustments.
As our real-world case shows, plugins that transform WordPress login URLs not just save you from strength attacks, but also assist in cases when hackers take admin credentials or handle to produce phony admins.

BPS pro offers malware scanning, a cloud firewall, and much more, starting at $29 per year. You can perform over 50 security-related tests such as testing file accessibility or checking to see if WordPress core, plugins, and theme are up to date.
BulletProof Security plugin is set with a money back guarantee after 30 days of payment and you will get the options of auto-restore, anti-spam, email alerting and quarantines.
The features that make bulletproof security plugin unbeatable are the tools such as database restoring and security, a setup wizard, maintenance mode, hidden folders of plugin, security log, anti-hacking and anti-spam tools, Malware Scanner and monitoring and login security.

Just like other security plugins, All in One WP Security also provides a decent support and easy customer interface without any premium offer. The security plugin also shows meters and graphs which explain the starters' metrics like the strength of security along with anything which is needed to make the site stronger. There are three categories of the feature, advanced, intermediate and basic.
It means that even an advanced developer can get benefitted with this plugin. All in One WP Security is a great choice because it's entirely free, it shows one graph that shows the strength of your website, the average user can easily see the security status of the website, backup is easy with .wp-config files and .htaccess along with a tool to restore the lost files, and you can easily block or blacklist a user.

Currently, the most popular protection plugin available for WordPress, Wordfence Security has both cost-free as well as superior versions.WordFence Safety is among one of the most popular WordPress security plugins, and also its very positive track record really did not come by night.
In addition to that, the plugin can disregard particular user levels (so as not to screw with your information) as well as track downloads, search result web pages and also 404 errors.For visitors, a website littered with 404 mistakes suggests ineptitude– if you can not maintain your web site working, exactly how will you manage to meet your clients' needs?.404 error tracking in WordPress could take additional server resources, which can decrease your website or perhaps create difficulty with your hosting.
There are a lot of other particular attributes that are crucial below, like identifying and obstructing of numerous strikes to your filesystem as well as data source, banning "dubious" customer brokers as well as bots, and several more. While the expansion includes a few individual brokers, added ones could be discovered here.
Other attributes include Limitation Login Attempts to prevent strength assaults on your web site, File Change Detection to warn you if an individual has mischievously accessed and also altered any one of your site data, Google reCAPTCHA Combination and also Concealed Login & Admin Pages for boosted login security, and also much more.
It reveals to you the human as well as the spider tasks on your website. Firstly, make sure you're running the complimentary or premium variation of Wordfence which you have the "Wordfence safety network" attribute enabled.
Wordfence is the first protection plugin on our listing to feature both a free and also exceptional version. As among the more preferred WordPress security plugins, Wordfence supplies both a cost-free and also exceptional variation which means there is really no reason for failing to enhance your current safety and security situation.
One of the many things monitor at Wordfence is the number of strength assaults on WordPress websites. If you desire, you could establish this to Yes, yet genuine customers will certainly not have a lot more information on exactly what went wrong.

Here we have actually evaluated 4 of the best protection plugins for WordPress.Sucuri plugin aids you keep an eye on the task of your logs and keeps track of any type of potential protection risks 24/7. We desire it to present the data we have for the logged-in user.
This comprehensive security plugin offers malware scanning and a strong firewall to prevent hacker access at just $199.99 per year.
The alternative exists since some (technically progressed) individuals choose to hold their internet site reports and WordPress files in different directories on their server. The screening procedure starts with decrypting the password file and afterward utilizing the exact same methods the bad guys make use of …
I occasionally ask yourself if internet site owners in fact test their very own web sites as end individuals!. WordPress users as well as internet site proprietors looking to enhance their web traffic will rarely get around this plugin.I have been making use of Securi over the in 2013 throughout 10 websites and love it. And since it's so popular, a WordPress motif that disregards security perfectly methods could find itself susceptible to hackers.
Securi is among the most preferred WordPress plugins for security that assists you to secure your internet site from hackers and also spammers. Some of the bloggers specifically brand-new bloggers are habituated to use default setups for each and every little thing they incorporate in the WordPress, hackers are cognizant of these default credentials, so we need to be cautious in altering the default settings, usernames, and also passwords.
The theme also supports a practical 'cloning' device– this enables you to replicate the settings of your maps for speedier setups in future.
Sucuri WordPress safety and security plugin provides the essential safety and security functions are; security bookkeeping, documents tracking, malware scanning, post-hacks safety activities, an email alerts.
Sucuri Protection is a plugin that helps to keep your site safe and secure by keeping track of, finding, and protecting your website from malware as well as safety and security attacks.Lastly, 'Reset All Customer's Passwords' switch permits you to swiftly reset passwords.

Limit Login Attempts: Whether you do this through the plugin by the same name or a more robust safety and security plugin such as WordFence, limiting logins will certainly hep greatly when strength attacks are happening.I agree with you that it is secure to utilize the safety and security plugins to prevent the strength attacks and hence I utilize "Limited Login" plugin.
The complimentary variation of Wordfence offers a lengthy checklist of login protection features.An individual can try to login right into your site with wp-admin with unlimited login attempts.
This valuable, versatile as well as user-friendly WordPress security plugin adds Firewall program Safety and security, Database Security, Login Protection and also Surveillance, Still Session Logout, Auth Cookie Expiration, Data source Data backup, Safety Logging, HTTP Mistake Logging, FrontEnd and also BackEnd Upkeep Mode, etc.
All in One safety: This conserves your web site as it safeguards your data and also stuff form the spying eyes of the hackers.Captcha on Login puts a CAPTCHA on your login web page so that hackers can't attempt brute force strikes to get your credentials and also gain access to your site or blog site without your authorization.
The plugin checks for susceptabilities such as data approvals in your website.None of the problems you cite– security setups, file permissions, CDN configuration, testing, rollback, evaluation of plugins etc– present any type of major obstacles to automation as well as scale, you could even be stunned by the degree to which the specialist hosts currently automate them.
All In One WP Security & Firewall program has a pleasant interface that shows you a Safety and security Strength Meter, a Safety and security Information Breakdown and also the status of crucial functions such as default usernames, login lockdowns, data consents and also a firewall.
The pro version costs $49 and provides crucial security features, with additional scans, vulnerability reports, and audit logs. Timed logouts also prevent brute force attacks.
This popular WordPress security plugin prevents brute force attacks, spam activity, and activity monitoring. Also, it performs regular site backups, monitors your uptime and site migration from just $39 per year. You also get full access to Jetpack premium features.
At just $99 per year, you can protect your WordPress site against malicious attacks. Developer tools such as white labeling and client reports are also inclusive in the offer.
This security plugin works seamlessly in the background to prevent directory traversal requests, SQL injection, and executable file uploads. The license starts at $20 and includes more advanced scanning and user-ID phishing prevention.
If you notice any suspicious activity on your website, then you should install this security plugin to help you detect the source of the attack. At $89 a year, you can prevent malicious attacks and log changes to your site to speed and ease the recovery process in case of an attack.

Hide My WP is a WordPress plugin for security that hides any impression of WordPress from theme detectors, spammers and attackers to your CMS. In addition, it also hides the WP login URL while renaming your admin URL. It blocks and detects SQL injection and XSS type of security attacks on your website.
It provides you to choose from 3 levels of privacy to hide WordPress. Login Key and Login Query are set up to hide the login page. Also, it is easy to hide and rename "WP-admin" and disable access to Direct PHP. You can also enhance security by renaming theme folders.
With Hide My WP block attacks such as Brute Force, XSS, CSRF, SWL injection. It enables a trusted network and blocks Bad IP Addresses. You can further allow and block visitors from specific countries.
Features:
Compatible with premium themes, IIS, Nginx, Apache and multisite
One-click deployment
Includes trust network2 to automatically block traffic
Notifies potential bad IP
Blocks direct access to PHP files and disable directory
Hides WP-admins changes permalinks and login URL
Final Take
What's great is that WordPress gives you a simple editing panel, making it easy to install security plugins. Enhanced security features make your site perform as it should, with fast loading speeds