With the help of effective search engine optimization campaigns, every business owner is able to shape their websites well to the targeted audience. When it comes to marketing products and services online, business owners should always place the needs of their targeted customers first over others. You should brainstorm well in order to find the best keywords for your business.
These keywords have to be related to the fundamental theme of the site. In order to get the right keywords for search engine optimization, you need to conduct thorough market research online. No matter how small or big your business is, it is prudent to have the right keywords to reach out to the targeted audience with success.
What are keywords?
Keywords are the phrases ad words that people use to find what they are looking for in a search engine. These keywords are search terms that an SEO professional or a website owner uses to optimize the website so that it ranks at the top of the search results in Google and other search engines.
Anything that you search in a search engine is a keyword. It can either be a phrase or a single word. Such as, if you want to buy a new jacket you might choose the most relevant words on Google. This phrase may have more than one word.
Nobody outside an SEO industry usually uses these terms, Keywords. These are also known as Google queries or searches. Keywords are synonymous with these.
Why keyword research is important?
Keywords are important as they are used to target marketing. When your website is listed on the top of the search results, this keyword acts as a source of free traffic towards your website.
However, if you have an advertising budget then you can use pay-per-click ads for specific keywords use. Google Ads operate on this key. Bidding is carried out for the specific keywords to be at the top of the result page.
Advertisers are more focused on a specific keyword which implies monetary options that are worth paying for the ad price.
Such as, when you develop a marketing strategy for a website you have to choose a particular keyword that targets your website. The content marketing and search engine optimization, it is easy to acquire a high search engine ranking.
Other keywords can be covered using advertising through Google Ads.
Tips to Find the Perfect Keywords for SEO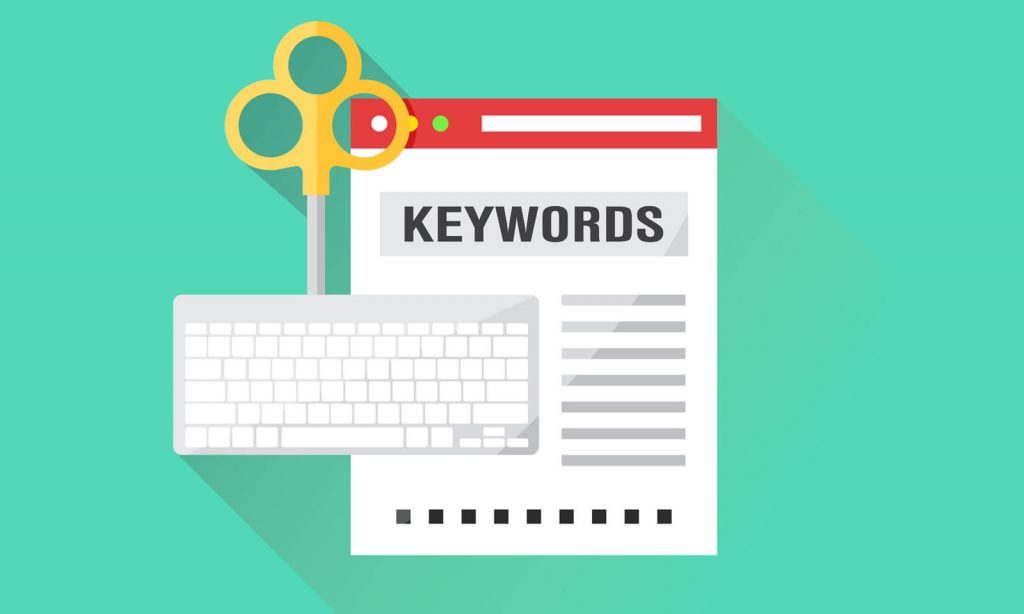 If you wish to write about products and services, you should search for similar keywords or phrases in the online marketplace. A reliable company in the field of digital media and search engine optimization, Siteimprove accessibilidad says that you can also search on forums online to find keywords related to the subject of your website.
You can get ideas by reading through posts and the titles of the sites. You can also check discussion threads to get topics relating to your product or theme. When you are choosing your keywords, make sure you select the ones that aptly describes your site.
For instance, if you sell chairs, do not use the broad keyword of furniture or stools. These words will not attract people to your website.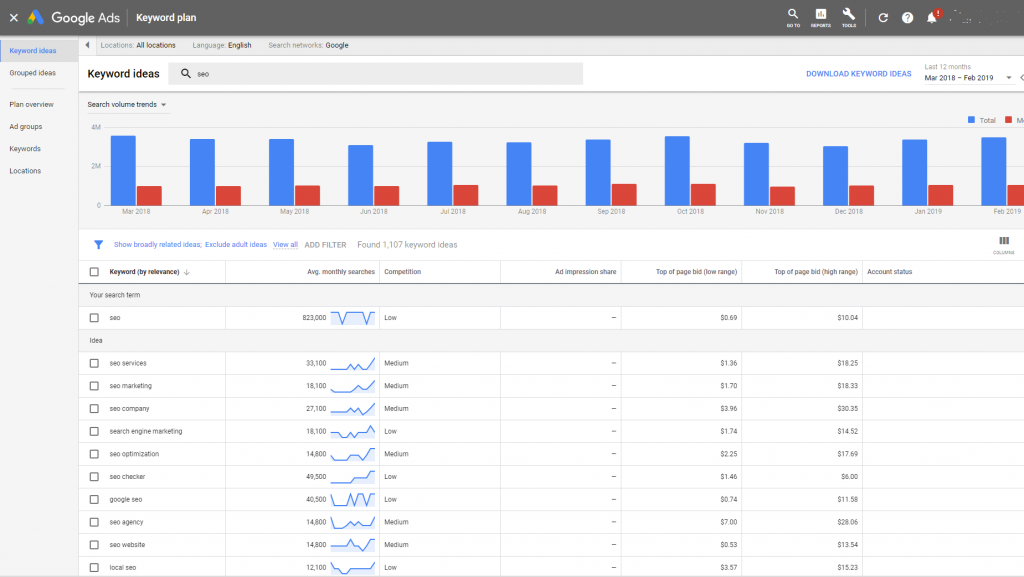 Google AdWords is a tool that is targeted at online advertisers. Businesses online frequently use Google AdWords to get the perfect keywords for their sites. You need to sign up for Google AdWords and go to the Keyword Planner.
Here, you need to fill in the box that allows you to search for a new keyword. There is a form where you will be asked to describe the business site generically. You will get search results with a list of popular keywords that you can use for your website.
Once you shortlist some keywords from this list, the next step is to enter them in the search volume box so that you can get an insight into how the keyword you choose will perform. You should select the preferred location for your targeted audience and ignore the negative keywords that will not bring you the desired results.
Narrow down the list of keywords you get from the results
From the results, you should narrow down the list of keywords you get. Cross out the list of keywords that do not meet your expectations of the desired search volumes from the list.
Last but not least, when you are shortlisting keywords for your website, make sure you check the competition in the market. This helps you to make smart choices and get the competitive edge in the market with success.
In case, you are new to search engine optimization, hire companies that have proven track records and years of valuable experience in the field.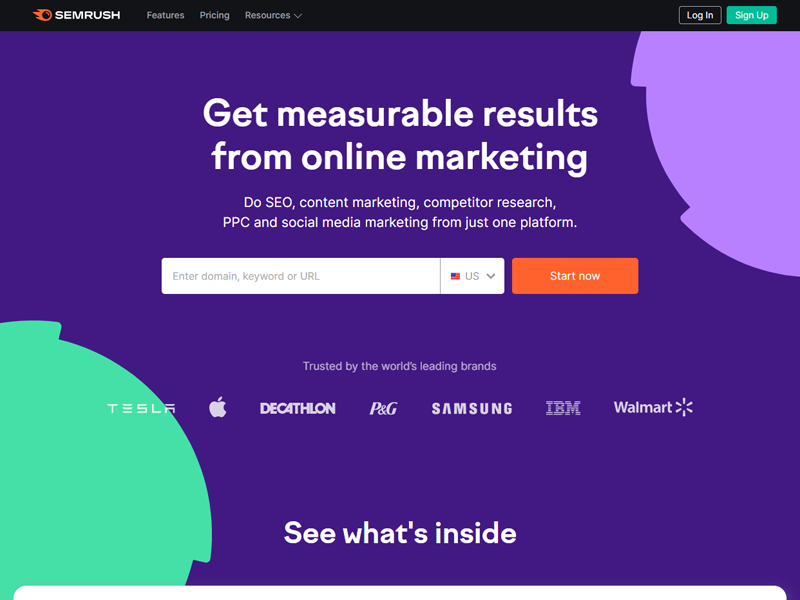 SEMrush is a simple platform for social media marketing, PPC, competitor research, content marketing and SEO. It provides measurable results for online marketing.
The easy and complete SEO workflow and tools help your business grow. With this SEO plugin, you can easily and accurately track the positions of SERP on regular basis, run SEO based audits and analyze the backlink domain's profile. Also, you can uncover tons of local and national keywords.
Additionally, you can create high ranking content without the knowledge of programming and coding. Improve and audit the real-time metrics for content. It provides actionable tips for creating SEO friendly content.
The marketing tactics and strategies used by the competitors can also be unveiled using SEMrush. You can discover the backlink and keyword gap and get ideas for growing market share. This also helps you in analyzing traffic on a website.
You can reach more prospects by spending less. It is done by analyzing Google ad campaigns. It also allows you to optimize the advertising spend and monitor the landing pages and competitor's ads.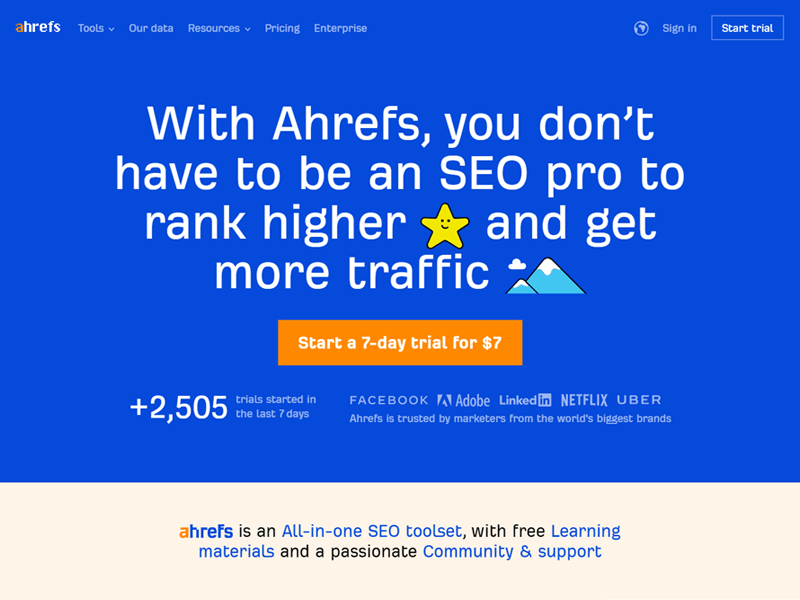 Ahrefs is an all-in-one SEO toolkit with passionate support and community and free learning materials. Whether you are an SEO expert or a junior marketer, Ahrefs' toolkit is easy to master and is powerful to use.
It offers a complete suite of SE, content and keyword search tools. It is therefore the best SEO tool. It stores the largest database from a third party which gives you the most extensive data for research.
It shows the PPC campaigns, backlinks and organic keywords of your competitors. Ahrefs also shows you email alerts as anyone mentions your brand online. You also get notified of the hot content topics, maximum relevant keywords and backlink opportunities.
Above all, Ahrefs' database has over 187 billion indexed pages and 7 billion keywords. This is why it provides maximum data and accuracy for its users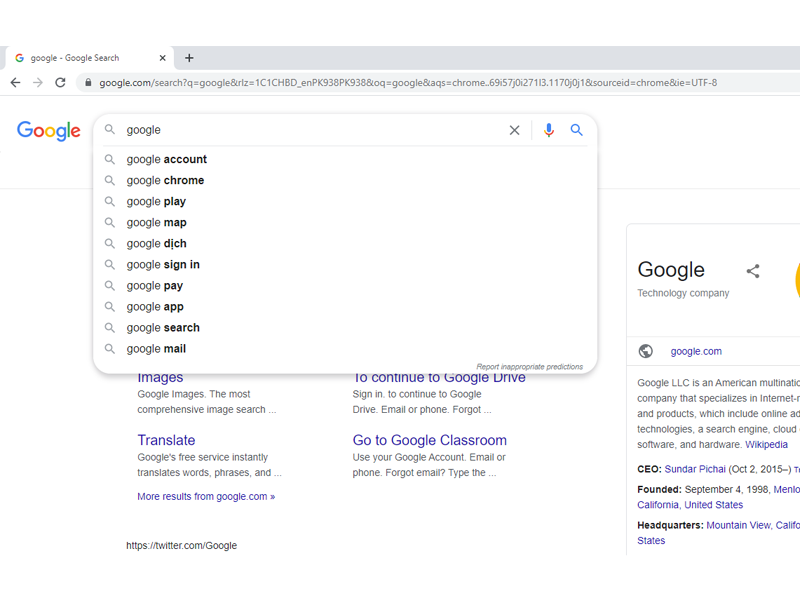 Google Suggest quickly became the core of google search. The Google algorithm suggests multiple queries that match the entered terms. The search box shows the suggested keywords. Usually, there are 3 to 5 suggestions and sometimes Google Suggest even displays more than 10 suggestions.
The user can click any one of the suggested keywords from the autofill Google list and see the immediate results. This gives both a convenient and fast experience.
It specifically speeds up the process of search and gives a better search experience. It also gives other uses besides suggestions. Automatically generated autocomplete predictions are given by algorithms irrespective of human involvement. It is based on several objective factors such as the number of times other users have searched for a certain term.
In short, Google Suggest can help to extract thousands of keywords from Google suggest in a few seconds only.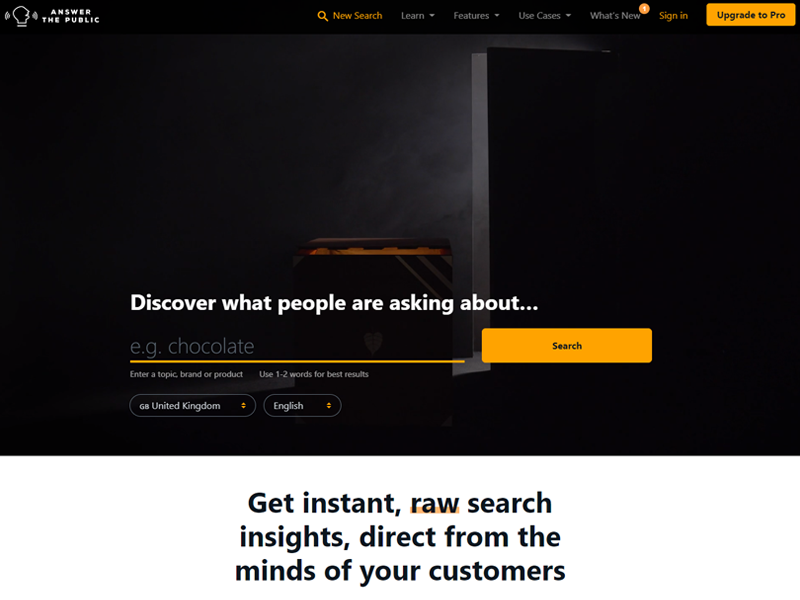 AnswerThePublic responds to the autocomplete data from the Google like search engines to quickly provide a useful question or phrase around your keyword. We say that it is a repository of consumer insight that you can use to generate services, products, ultra-useful and fresh content.
It gives a deeper insight into the way people search around a specific topic or a keyword. As a result, reveals queries and questions that do not necessarily get on your head for search. It is also, as targeted and optimized as possible and it is easy to answer people's questions easily. Also, it is a beautiful and fantastic way to explore problems and questions that your potential customers may have.
Setting up Search Listening Alerts automatically get you weekly emails showing the questions being asked on a specific topic. It also gives you a comparison of changes in search behavior over time. here, you can also create folders so you can keep your research organized. All your searches are quickly added to your Collections.