Welcome to another tutorial 🙂
Contact Form 7 is a well known plugin that can manage multiple contact forms and customize them easily. This plugins is included on Folie Theme Package of course, and it is installed on your WordPress during the Theme Setup Installation, with the other required plugins.
With Folie WordPress Theme we have improved the process of adding and customizing the Contact Form : now you can add and edit the Form like an element.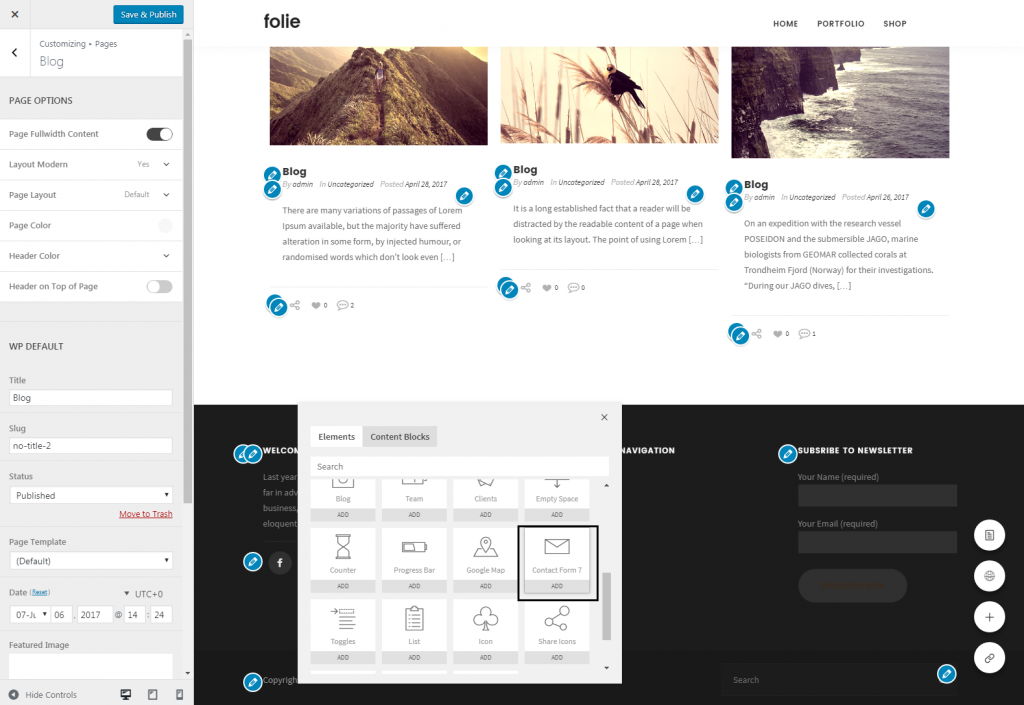 After adding the Form don't worry if you see this notification :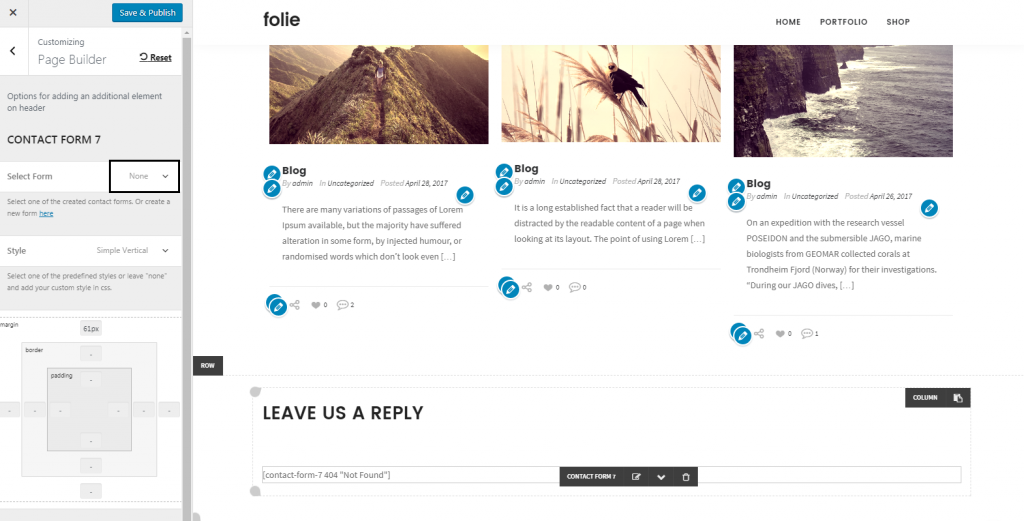 It means that you need to choose the Form on Select Form. Here are some precreated Contact Forms, but you can always create a new one on your WordPress Backend. Click Here like advised to go to Dashboard > Contact > Add New to create your own Contact Form :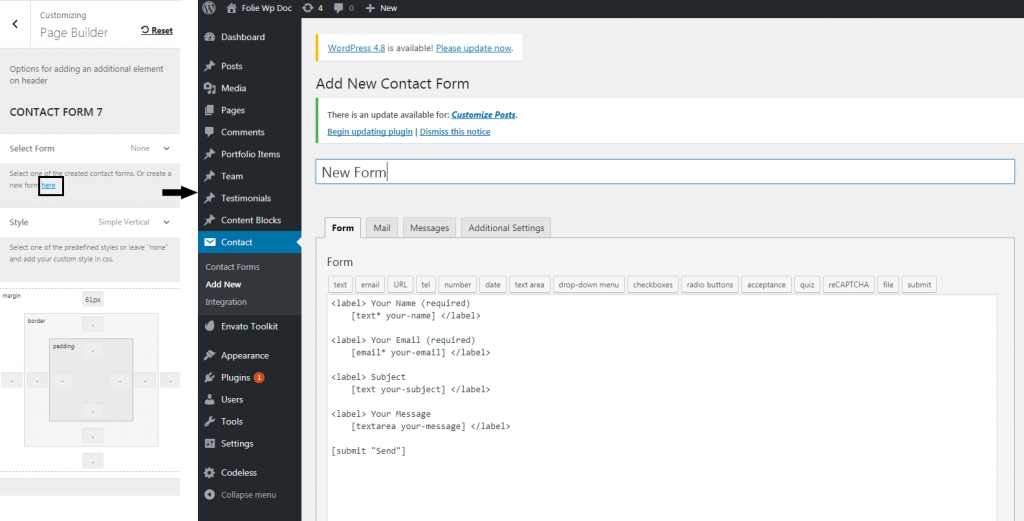 Here you can configure the Form, add shortcodes, manage the mail, messages and add other additional settings depending on your requirements. Save the form and let's go back to the frontend customizer. The new form that we've created will appear on the available options on Select Form :

Let's choose one of the created Contact Forms :
And select between the pre created styles for the Contact Form on Style. If you want to add your own style to it, choose the None option and add your custom style in CSS.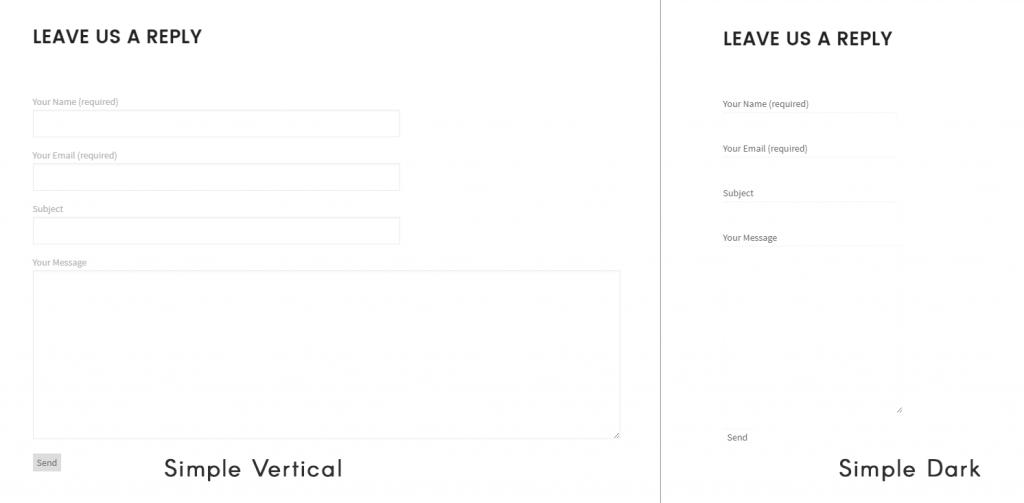 You can also adjust the margins, paddings, and add border to the element manually here or use the shortcode functions ( SHIFT + Mouse Drag ).
These are the options for the Contact Form 7, but if you want a more detailed information check out this video tutorial :
Have a nice day!