Market research is important when it comes to the growth of any business. With an increase in the shifting of businesses to online platforms, the need for market research tools has increased.
Market research tools help you in having a deep look at the behavior of the customer and what they want. It also helps you in creating strategies for improving your marketing tactics.
There are many tools present for this purpose and companies are using them to take advantage. These tools have their specific characteristics and properties and each business uses them according to its needs.
These tools help get to know your audience better. The Internet is full of these tools, some of which have been trending for a long time and are useful.
Online statistics have proven the worth of market research and these tools. Market research enables you to have a strong grip on your target audience.
Over 10 million consumers worldwide are benefiting from these research tools. Over 51 percent of the customers said that they shop after searching for the product online. A survey done in 2019 showed that almost 65 percent of the total business growth was achieved by using organic market research tactics.
These figures show the importance of market research and the tools used for it. For your ease, we have reviewed and ranked the top 15 research tools used in the market for 2023.
You will gain faster success if you use these tools.
Top 15 Consumer Market Research and Analysis Tools
Following is the list of the top 15 ranked and detail-reviewed market research tools used for marketing, advertising or business research. You will read all about their features and their pricing.
1. Google Research Tools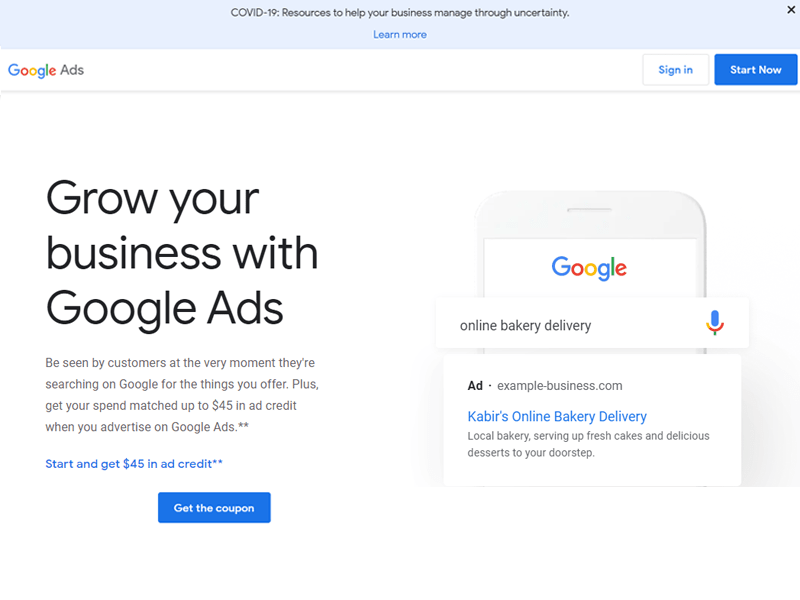 These tools are one of the best market tools for research in 2023. They help people in searching for what they are looking for. There are multiple tools included in this category, such as Google keyword tool, Google analytics, and Google trends for increasing your target audience. 
The name shows they focus on the use of keywords to enhance the growth of strong searches and increase the visibility of your business for customers. Using this tool will help the customer in finding your services online at a faster rate. You will only have to create an account to use this tool on Google. To understand more about it introductory help is also given.
It is another service provided by Google that acts as a reliable source for analytics and statistics. It is an important tool used for search engine optimization purposes. Just like the Google keyword tool, it is also a part of the services provided by the Google marketing platform. It also provides help in detecting the visitor's behavior and the number of visitors on your site.
It is another amazing service provided by Google to its users to have a stronghold on their customer behaviors. It helps you in having the analysis of popular queries and searches on Google across different languages and regions. Multiple graphs will show the number and volume of searches.
It will help you in knowing how many times customers have searched for your business. This will cause improving the services from your side after analyzing and tracking the behavior of customers. You can also know about the latest trends and insights from the market by using these tools.
Price:
These three services are provided by Google for free for anyone with a Google account. You don't have to pay anything to avail of these services, only a Google account will get you started in giving you information about your website.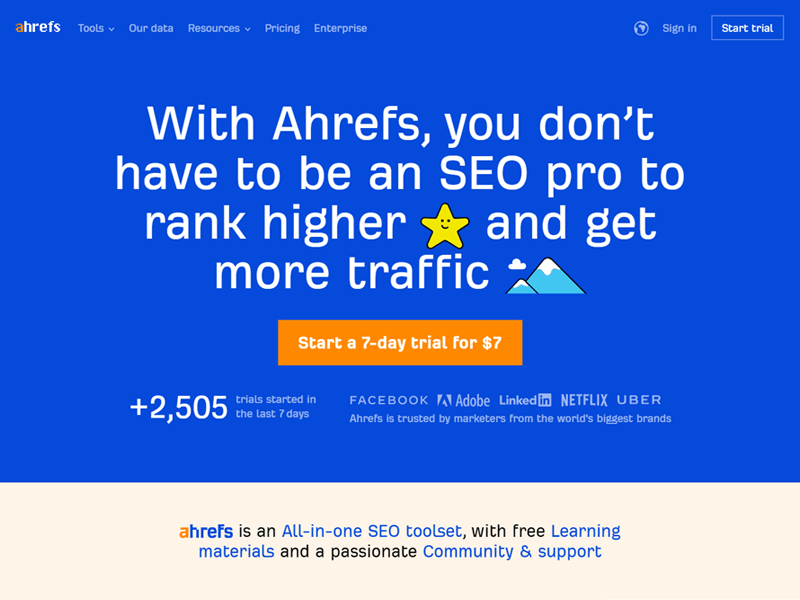 Ahrefs is the second most effective and popular tool for market and consumer research. It helps in the optimization of your website and increases the traffic on your site by providing the services of the site audit.
Another amazing thing about using this tool is that it analyzes your rival's progress in the market as well. This will give you a chance for improving the points you are lacking and increasing your sales. It is famous for being an all-in-one SEO toolset because it helps in keyword and content exploration as well.
The progress of the ranking of your business is also stored in this tool and you can track your progress. It is the best tool to use for increasing the SEO health of your website. It also provides alerts on the new and lost mentions and backup links to keep you notified.
Price:
There are four pricing plans available for this tool including lite, standard, advanced, and agency. The prices for these plans go $99, $179, $399, and $999 respectively. You can avail the access of these services for a 7-day trial basis for lite and standard plans only.
You can use unlimited verified projects for advance and agency plans. There are 5 user seats present in the agency plan and 3 users for the advanced plan while lite and standard have only 1 and 3 user's seats.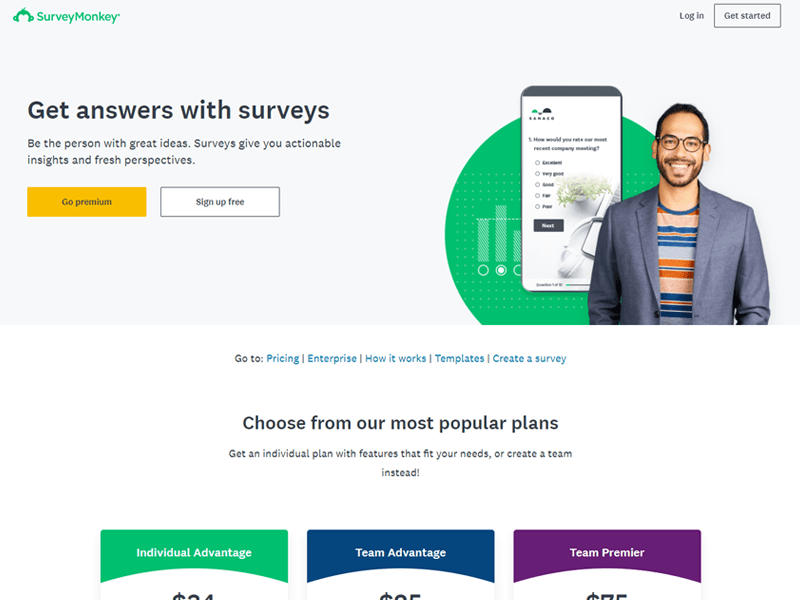 It is another important tool in market research that helps the users in creating, sending, and analyzing data as surveys. There are many ways of sending these surveys to the customers and potential parties, such as emailing them the link or sending them an invitation.
The response rate to these surveys can also be increased by putting them on social media. This tool helps a lot in getting feedback from the customers and improving your website for engaging more customers.
Different questions such as ranking, behaviors, matrix, and rating questions are asked from the customer to see their satisfaction levels. You can also go for the customization of the surveys as well according to your choice. To give a relevant touch you can add colors, logos, and themes.
Price:
There are two types of plans for this platform, including business and personal plans costing $25 and $34 per month. The business plan will give you the advantage of sharing the editing rights with your teammates as well.
The personal plan will provide you with an unlimited number of surveys and questions along with a variety of custom logos and colors.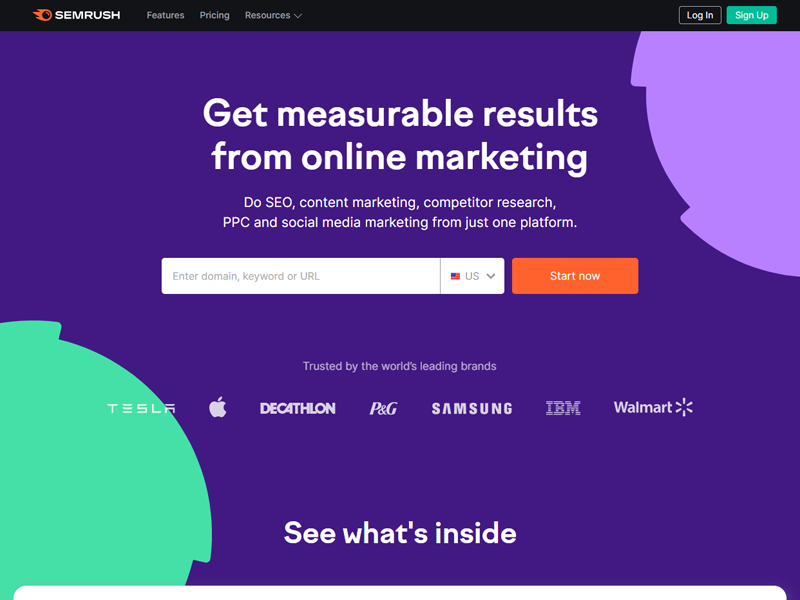 It is an amazing market and advertising research engine that helps in search engine optimization, competitive research, and social media marketing. These services are provided by this single tool and at cost-effective prices. It enables the users to uncover many local and national keywords to target a large audience.
Semrush also helps in analyzing the backlink profile of many domains and running the SEO audits for your website. Over 7 million marketing professionals are using this platform because of its leading features. It has comprehensive knowledge about the data and strategy regarding your business and it will provide you recommendations for increasing your rankings as well.
Price:
There are three plans available for this tool, such as pro, guru, and business. The pro plan will cost you $119.95 a month, along with a minimum of 5 projects and 500 keywords.
The Guru plan will cost you $229.95 per month with 15 projects and 1500 keywords. A business plan will give you a free hand for doing a maximum of 40 projects, along with the availability of 5000 keywords.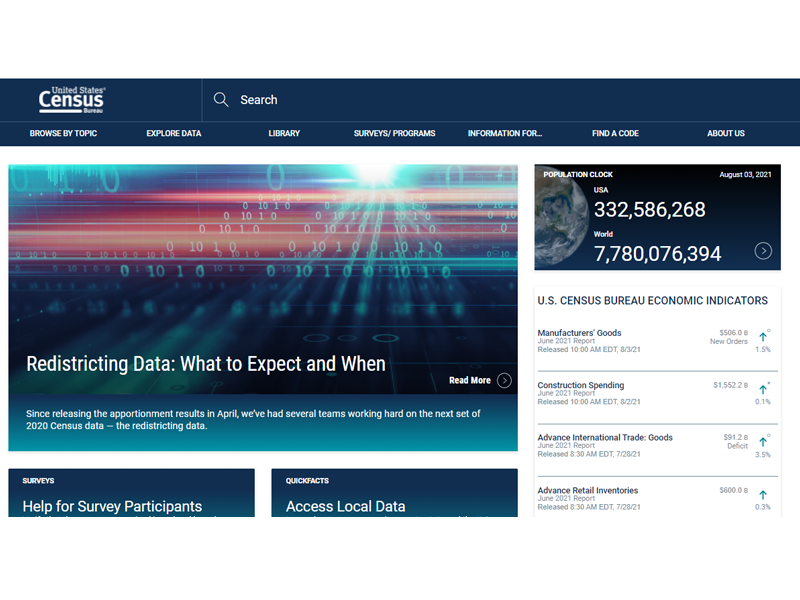 Census Bureau is important for offering an open-source access to U. S census data. If you are using it, you will have the advantage of filtering the data according to location, age, name, and income.
It also provides the user access to the visualization of the specific data you are looking for. This factor will help you in accessing the market on the global level. You can use it for professional purposes and business by getting the NAICS code.
Once you have gotten the code, you can easily use it and click on the filters to specify your research. This tool is going to help you a lot in assessing the popularity of your work in different regions of the world.
Price:
This amazing research tool is free to use for business purposes. You can focus on the growth of your business without worrying about the prices and plans of market research tools.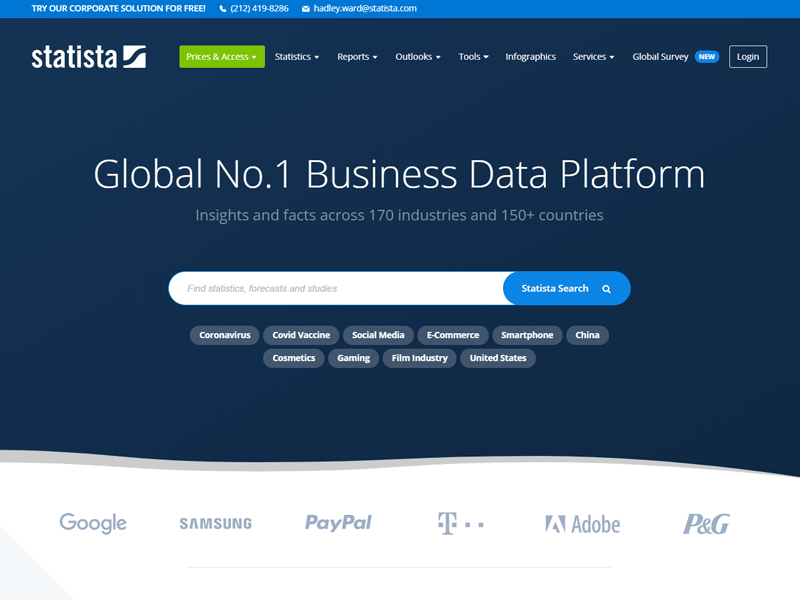 Statista is an important research market tool for all e-commerce setups because of its amazing features. This tool is a website that collects data from verified reports across the internet. Once the data is collected, which is authentic, it helps the researchers to use the data for business.
When you are looking for the most relevant data for your professional use, this tool is your best companion. The best feature of this tool is that it provides you with the most recent search charts for work.
Price:
If you want to get this tool for yourself you have to pay $39 per month in case of yearly access. If you want monthly access, you will be paying $1950 per month.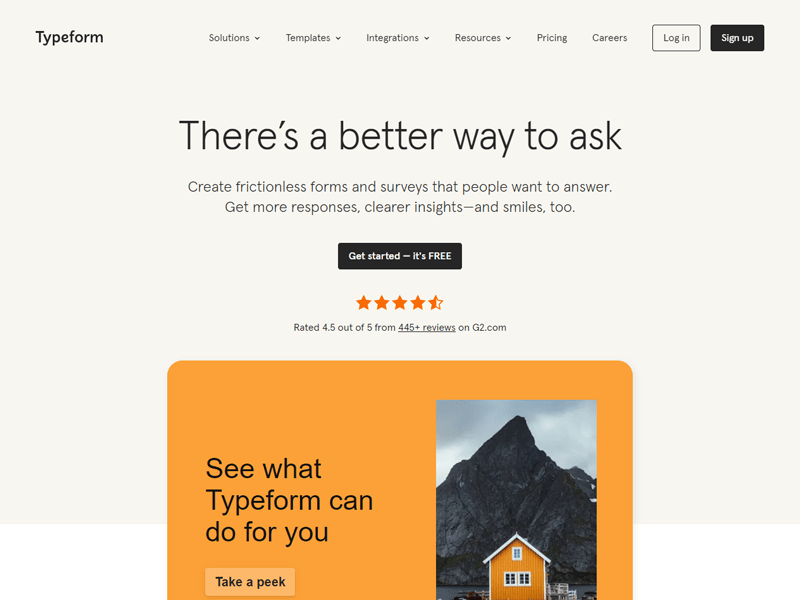 Just like survey monkeys, Typeform will help you in creating research surveys to know the feedback from your customers. This tool is extremely useful because of its simple and easy way of using and optimization for all devices.
It has the exceptional feature of showing a one form field view to the visitors along with its conversational approaches. You can create a variety of questions using this tool, such as multiple-choice questions, rating scale questions, and short questions. This tool also allows the user to jump to the previous page. Both kinds of surveys, including psychographics and demographics, can be easily created by this tool.
Price:
For using basic features this tool is available for free but for better and exclusive qualities you can choose from different plans. The tool with the essentials is available for $35 per month. For professional use, pay $50 per month and for a premium user, it will be $70 per month.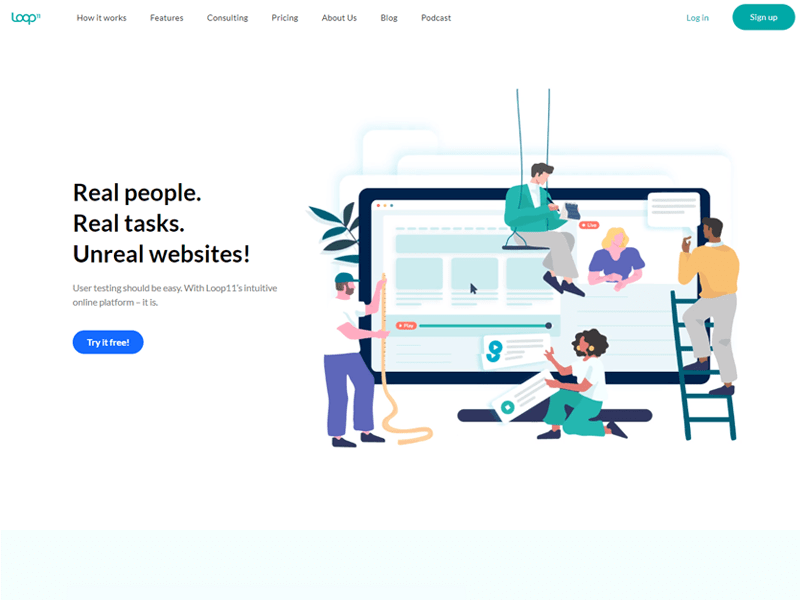 Loop11 is a testing platform for the user experience to check the effectiveness of your website. It also allows you to check the usability of your site and see if your site is compatible with the devices of users. This helps in telling you if your customers are comfortable in using your website on their devices.
You can make necessary improvements and change the complications by these repeated checks. The testing process includes a series of tasks and then asking questions about the ease or difficulty of the task. If your customers are satisfied you can keep on launching the product but if you are not receiving a positive response, you should go fix the bugs.
Price:
To get rapid insights about your website, you have to pay $63 per month. For pro and enterprise options you can pay $239 and $399, respectively. The enterprise option allows you to customize the tests of your choice.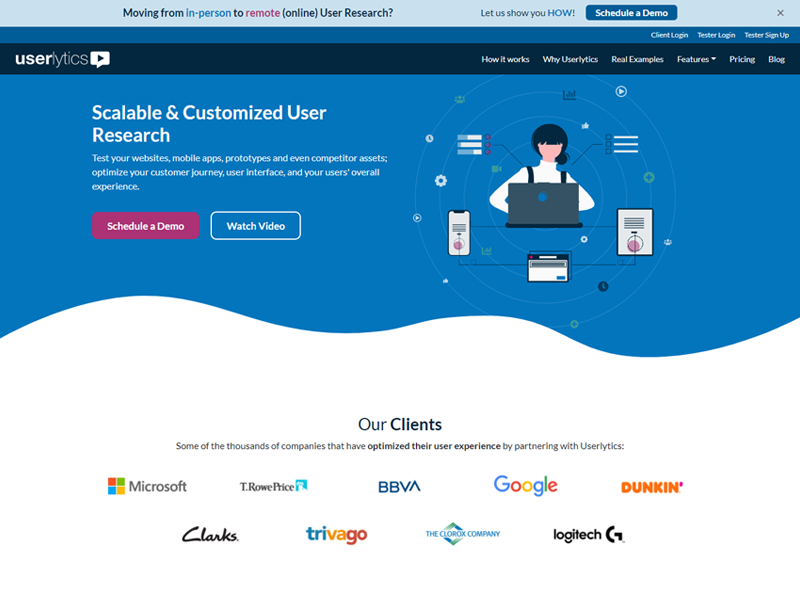 Userlytics allows you to check the performance of your website. Using this tool will increase the credibility of your website. Multiple things such as buying behaviors of the customers, participants that have been disqualified and devices can be tested. After taking the questions based tests, users are asked to rate the difficulty level.
There is an open-source for keeping your questions open-ended, rating scales queries, or making them multiple choice. You can also use different patterns for the questions such as simple ease questions (SEQ), system usability scale (SUS), and Net promoter score (NIP).
There is an amazing feature of both screen recording and webcam on this tool. These recording options will help you in understanding the reactions of the users while answering the questions.
Price:
The prices for this tool are cost-effective. You only have to pay $49 per month for easy and quick surveys. $69 per month will be the price of an annual enterprise subscription. You can also ask for custom pricing according to your requirements.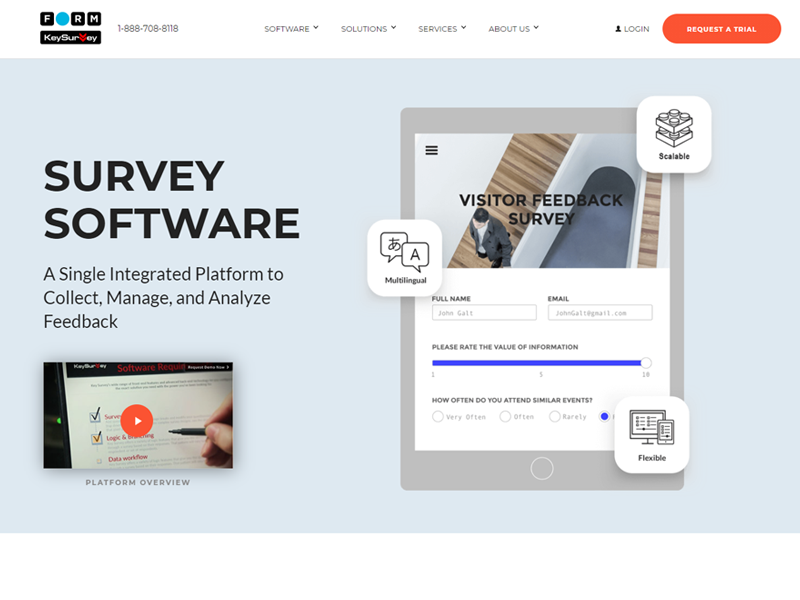 KeySurvey is one of the most famous tools for market research. It provides numerous services such as the creation of surveys and its distribution among your target audience. The results, data collection, and user information are all available if you are using this tool. It also allows the comparability of the survey tool on all the devices because of its exceptional mobility.
Automations and workout flows are also triggered by these tools. It helps in the management of the data and content across the board and access rules and regulations for the authentication of data. This tool is popular for providing information and security about the visitors' data.
Price:
You have to pay $34 for personal usage and $25 for team members.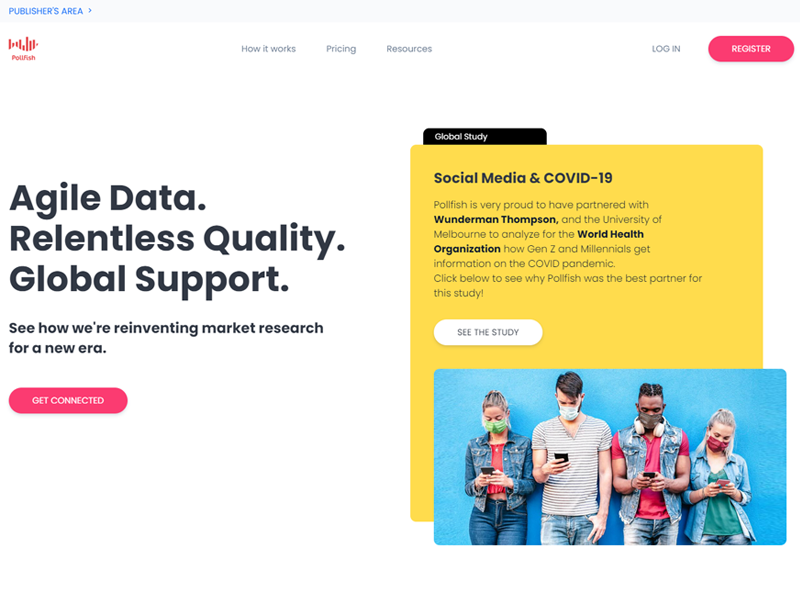 Pollfish is one of the best tools for creating surveys for your online business. You can easily create these surveys and then deploy them as well.
This tool also provides access to the APIs that directly track the activity of your target audience, resulting in empowering your market research. It provides unlimited support and customer service 24/7 and helps in reaching global customers. It has a direct impact on your custom audience.
Price:
It provides cost-effective solutions for your chain. The basic plan starts from $0.95 while the elite starts from $0.95 with additional charges for team members and surveys priority.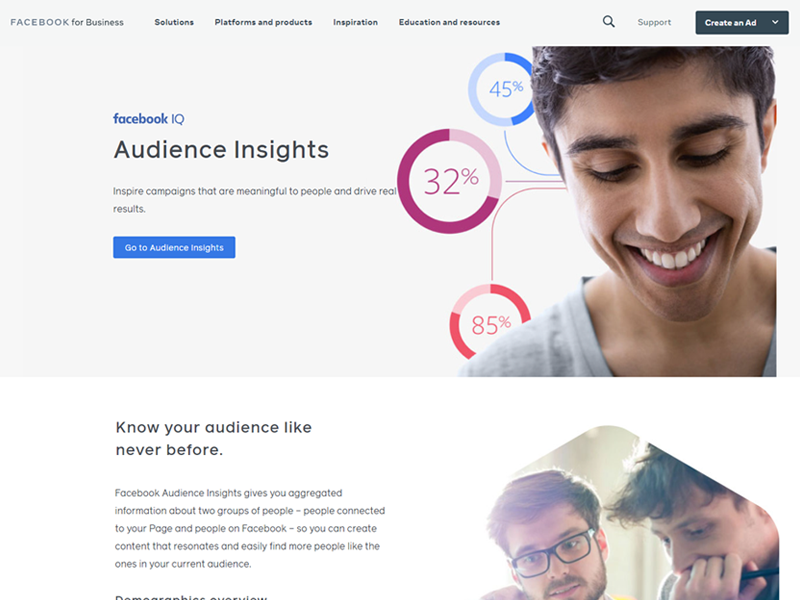 This tool will help you with two things including the people connected to your Facebook business and people who are using the app. Audience Insights, after assessing your customers, will generate user-friendly content and will let you target a large audience.
It will provide you a clear insight into the demographic details of the users such as age, gender, relationship status, and hobbies. You will also get to know about the lifestyle of people using your services so that you can launch things according to their interests.
Price:
This insight about the audience is free for the users. You just need to have a business account on Facebook and you will have access to the insights of your business.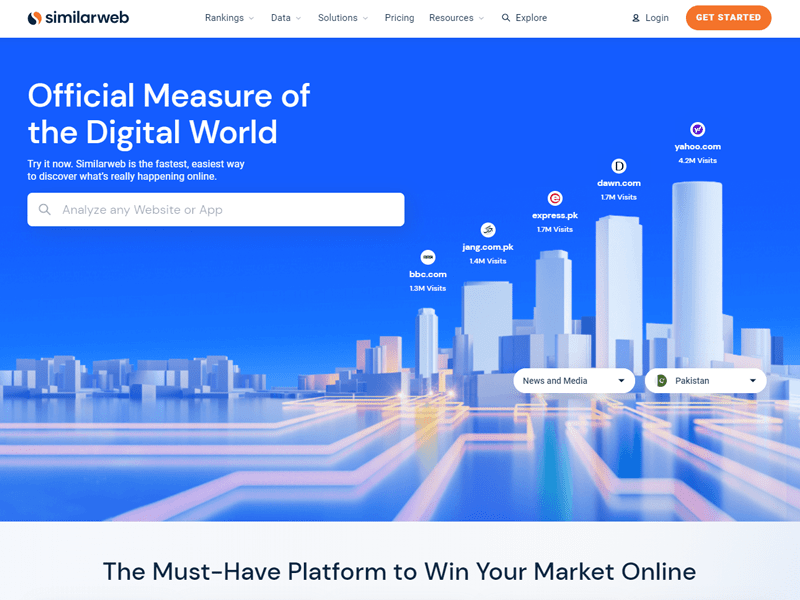 Similarweb is the ultimate tool for providing you the access to tracking the key metrics for your website. These key metrics include the number of visitors, the rankings of your traffic, sources, and keywords rankings. It is a competitive tool, and it helps you in providing a complete overview of your business.
The analytics of the business site will help you improve your services and increase traffic. It is a reliable source of market research and many businesses are using it.
Price:
You can take advantage of the free trial for this app. For availing of the exclusive analytical services, pay $199 and $799 for personal and business plans.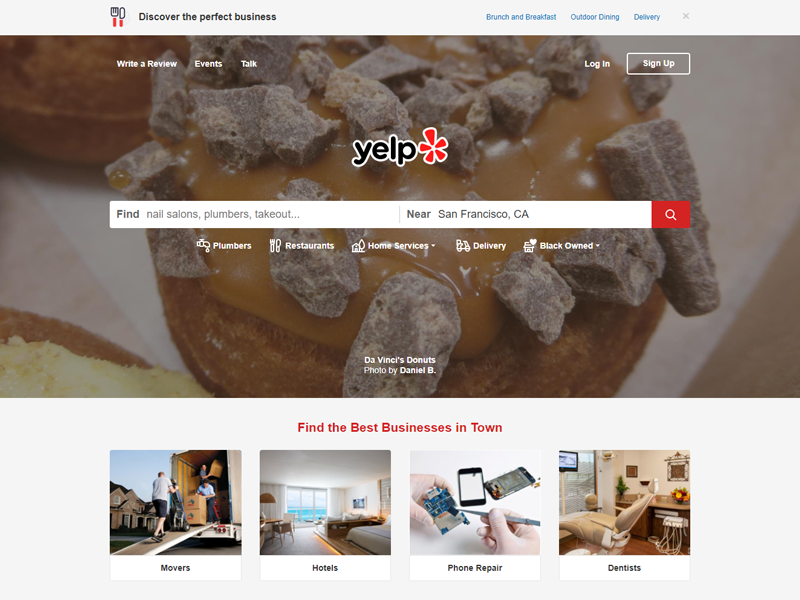 Yelp is an amazing tool for increasing brand awareness. You can update the profile of your business website and respond to queries by using this tool. The ads creating function of this tool will help you reach your potential clients.
The time for which ads play is not long to lose the attention of your audience. It is easy to create content on this tool and to keep track of what is happening in the surrounding businesses.
Price:
If you are using this tool for business, there are four different plans. To add the plug-in for reservations you have to pay $249 per month. For business highlights, pay $30 per month and for removing the competitor's ads you will have to pay $60 per month. You can also add a call to action phrase and it will cost you around $30 per month.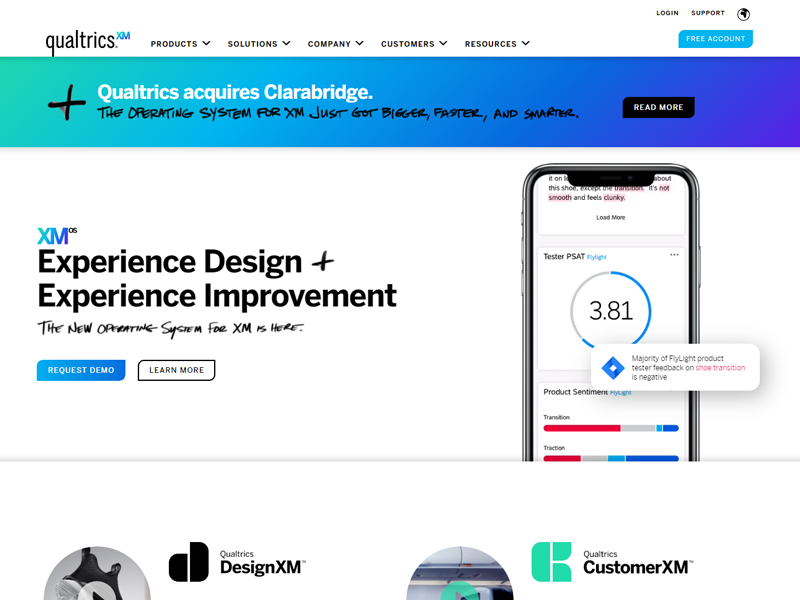 The best feature of Qualtrics is that it keeps the stress of finding your respondents away from you. It will help you in creating a sample online survey. This representative sample will be distributed after selecting your target audience.
Once they fill the survey, you will have access to the feedback and insights of what your customers have to say about your services. It also increases the performance of your tracking sampling.
Price:
This tool has a free and trial version. Usually, the price for getting the exclusive services starts from $1500 per year. The custom prices are usually told by the company according to the requirements.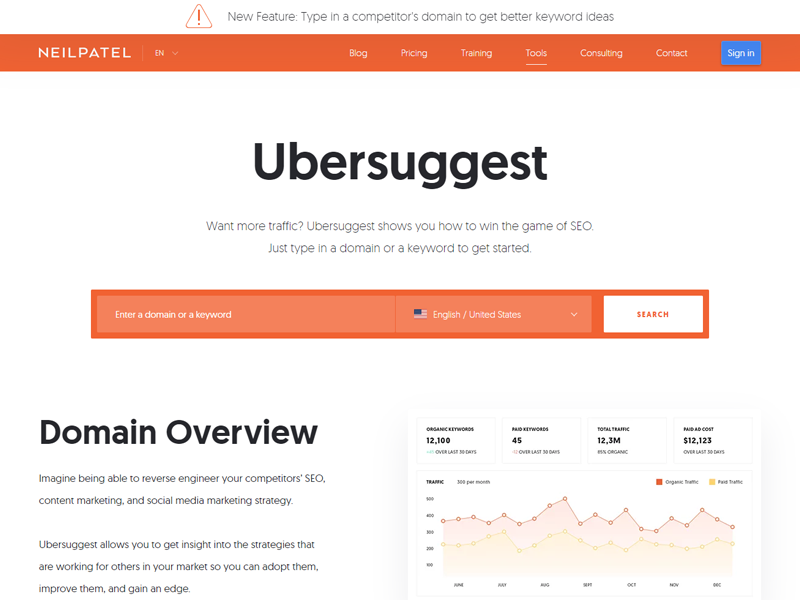 Ubersuggest is another simple tool for giving you access to content and keyword research for enhancing the visibility of your business. It is very simple to use, you just have to put a phrase in this tool and it will automatically create keywords for you.
It will also suggest the top articles using those keywords to let you have a better idea about it. You can always have the access to see what your competitors are doing so you can do better than them.
Multiple questions can be easily found to check the relation between customers and your newly launched product. You can turn these questions into blog posts and post them directly on your site to answer the queries of your customers.
Price:
You can use it for free if you do not want exclusive features. For your personal use, pay $29 per month. For business and agency use, these services can be availed at $49 and $99, respectively.
What are the methods of market research?
There are mainly five types of market research, including surveys, focus groups, observations, field trials, and personal interviews.
Surveys are questionnaires to get the feedback of the customers. Mostly there are rating scale questions.
Focus groups are a type of research where a moderator creates a specific series of questions to be asked from a particular group.
Observations include noticing the actual behavior of people to know their reactions to improve your business strategies.
Personal interviews are direct conversations with the customers about what they think and how they want us to make improvements and changes
Field trials are testing a product before its launch to see the reaction from the customers.
Why market research is important
Market research is important for the growth of any business. If you want your business to prosper, you have to have complete knowledge about the target audience, traffic, and tracking the behaviors of your consumers.
It is important to keep up with the trends of the market and take a deep look at what your competitors are doing. This will help you make improvements in where you are lacking and will allow you to touch new horizons.
Conclusion
Market research tools play a significant role in telling you where your business stands. Above mentioned tools are tested and ranked by experts and they increase the chances of the growth of your company.
They are cost-effective and you will not have to spend a lot to get your hands on them. You will have complete access to your visitor's data and business analytics.

Ludjon, who co-founded Codeless, possesses a deep passion for technology and the web. With over a decade of experience in constructing websites and developing widely-used WordPress themes, Ludjon has established himself as an accomplished expert in the field.