1. COMRADE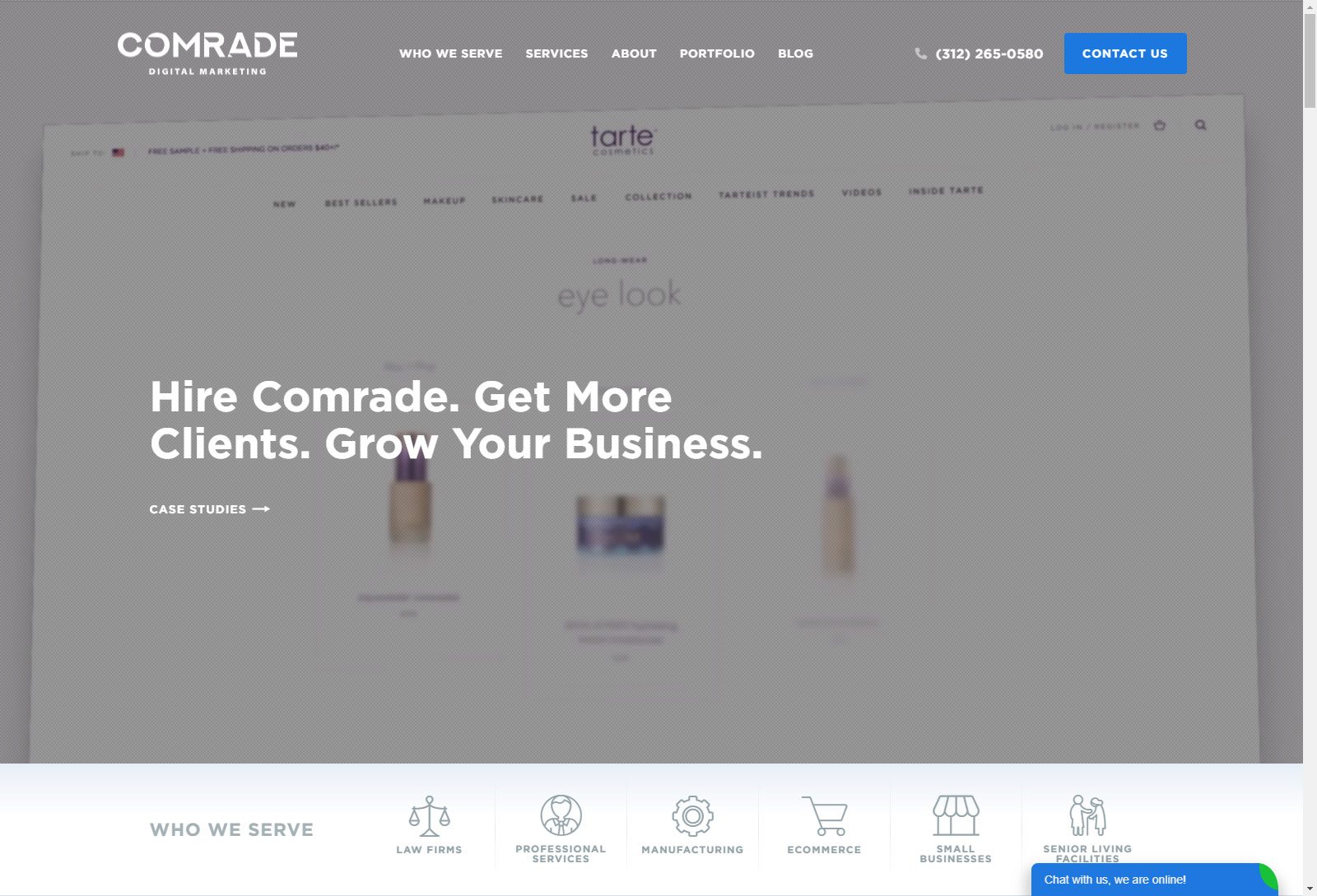 They love solving design, technology, and marketing challenges that help propel their client's success to their next level!
Their team's experience in various industries makes they confident that they can help you grow faster and more cost-efficiently.
2. Distant Horizon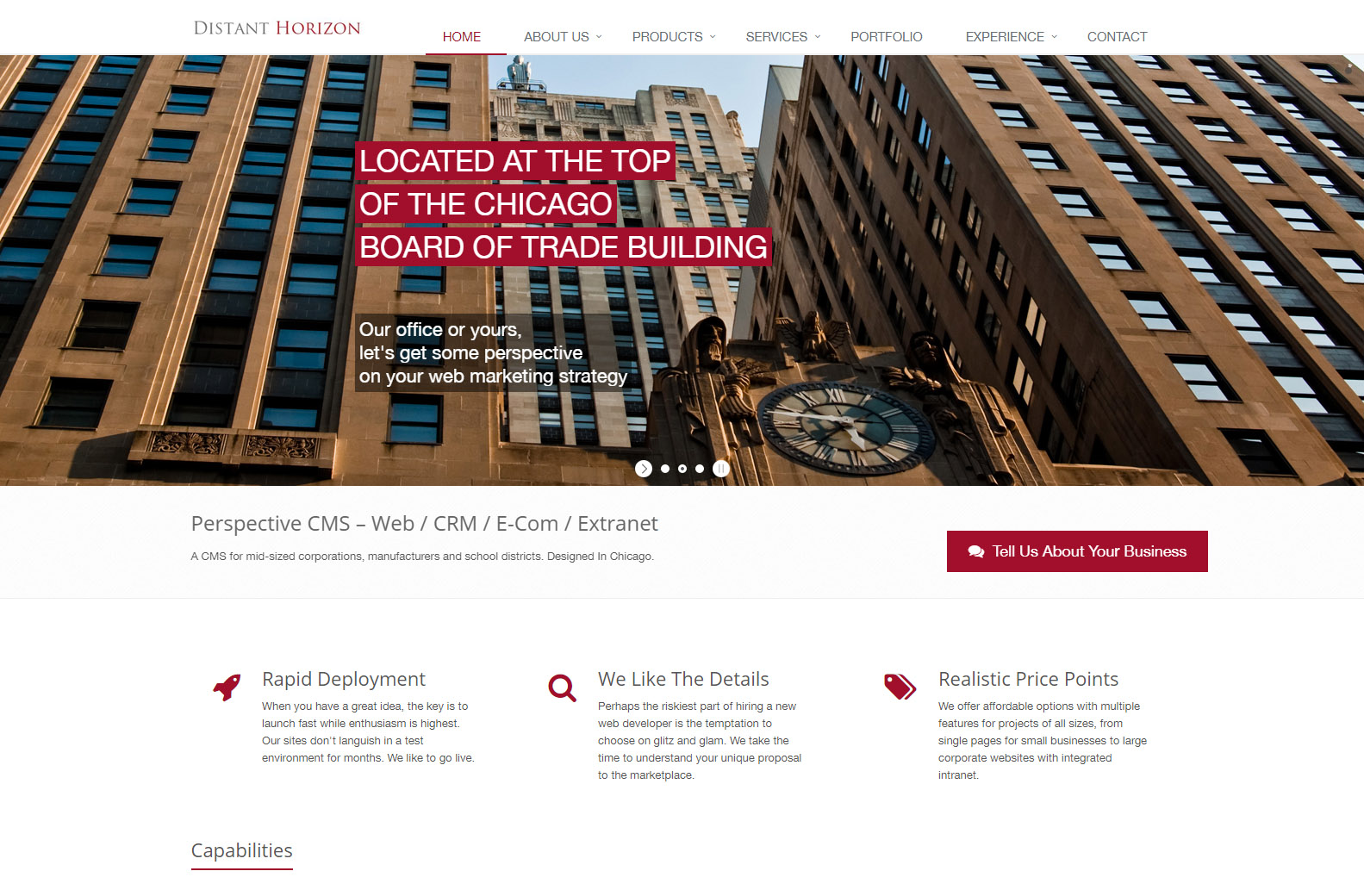 Is a web site development and e-commerce consulting firm based in Mokena, Illinois, a southwest suburb of Chicago. They were founded in June of 1999, making they one of the longest continuously running web site development and hosting companies in Chicagoland. The mission of their company is to be the obvious choice for web design, hosting, search engine optimization and e-commerce for small and mid-sized businesses.
Distant Horizon is a Microsoft web site development shop. All web sites work off the basis of HTML coding. To that, they add in ASP (Active Server Pages) Microsoft SQL databases and Microsoft .NET, the latest generation of Microsoft's web application development tools.
They own their own Chicago web hosting operation based out of the Equinix data center located in downtown Chicago which they limit to Windows servers with the exception of self-managed co-located servers.
3. Walton Street Web Design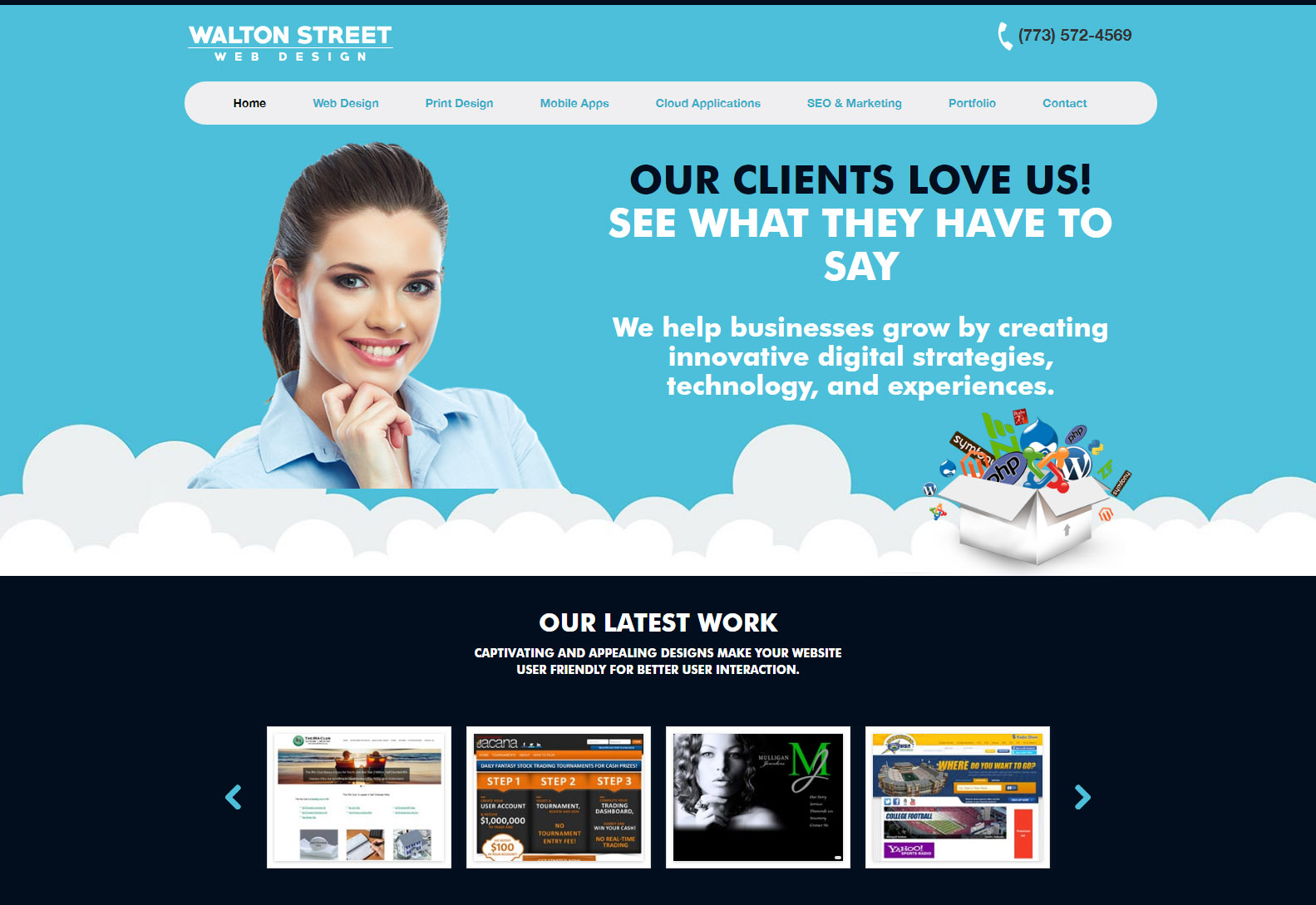 Is a creative and professional web design Company and development agency providing unique tailor-made website development services for businesses in US to grow online. They have assembled a team of designers, developers, project managers and business developers to work closely with businesses in the US to achieve their goals online.
Quick Innovations core strength is working closely together in teams by sharing ideas and expertise whilst exciting all their clients with our high quality website designs. With their web design, development, Ecommerce, marketing and SEO services, they can take your business to the next level. Quick Innovations has one mission: LET'S GROW TOGETHER. They are committed to fulfill a client's web design needs today, whilst supporting a growing business needs by becoming their long term dedicated web design company.
4. ATHLETE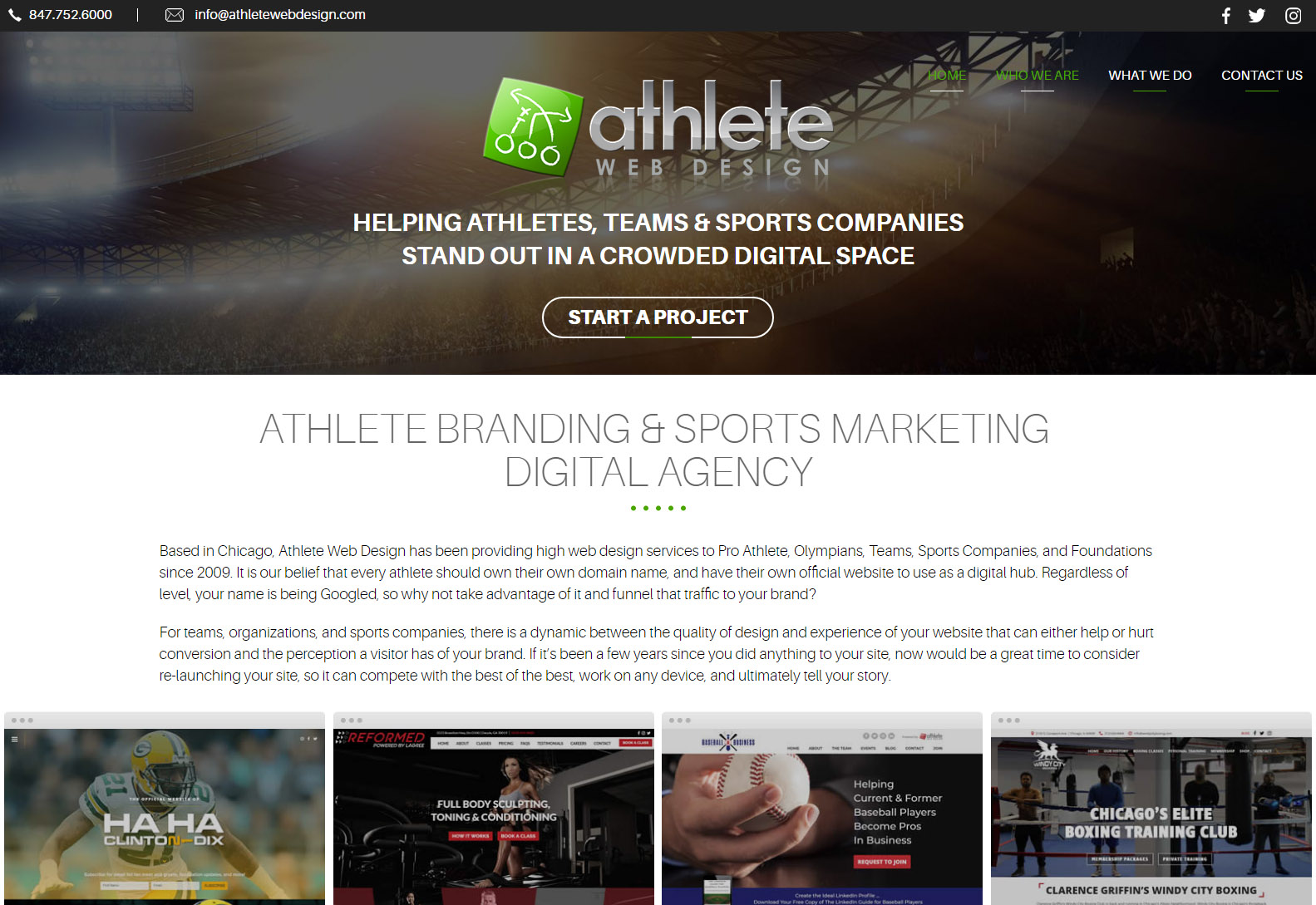 Based in Chicago, Athlete Web Design has been providing high web design services to Pro Athlete, Olympians, Teams, Sports Companies, and Foundations since 2009. It is their belief that every athlete should own their own domain name, and have their own official website to use as a digital hub. Regardless of level, your name is being Googled, so why not take advantage of it and funnel that traffic to your brand?
For teams, organizations, and sports companies, there is a dynamic between the quality of design and experience of your website that can either help or hurt conversion and the perception a visitor has of your brand. If it's been a few years since you did anything to your site, now would be a great time to consider re-launching your site, so it can compete with the best of the best, work on any device, and ultimately tell your story.
5. Chicago Digital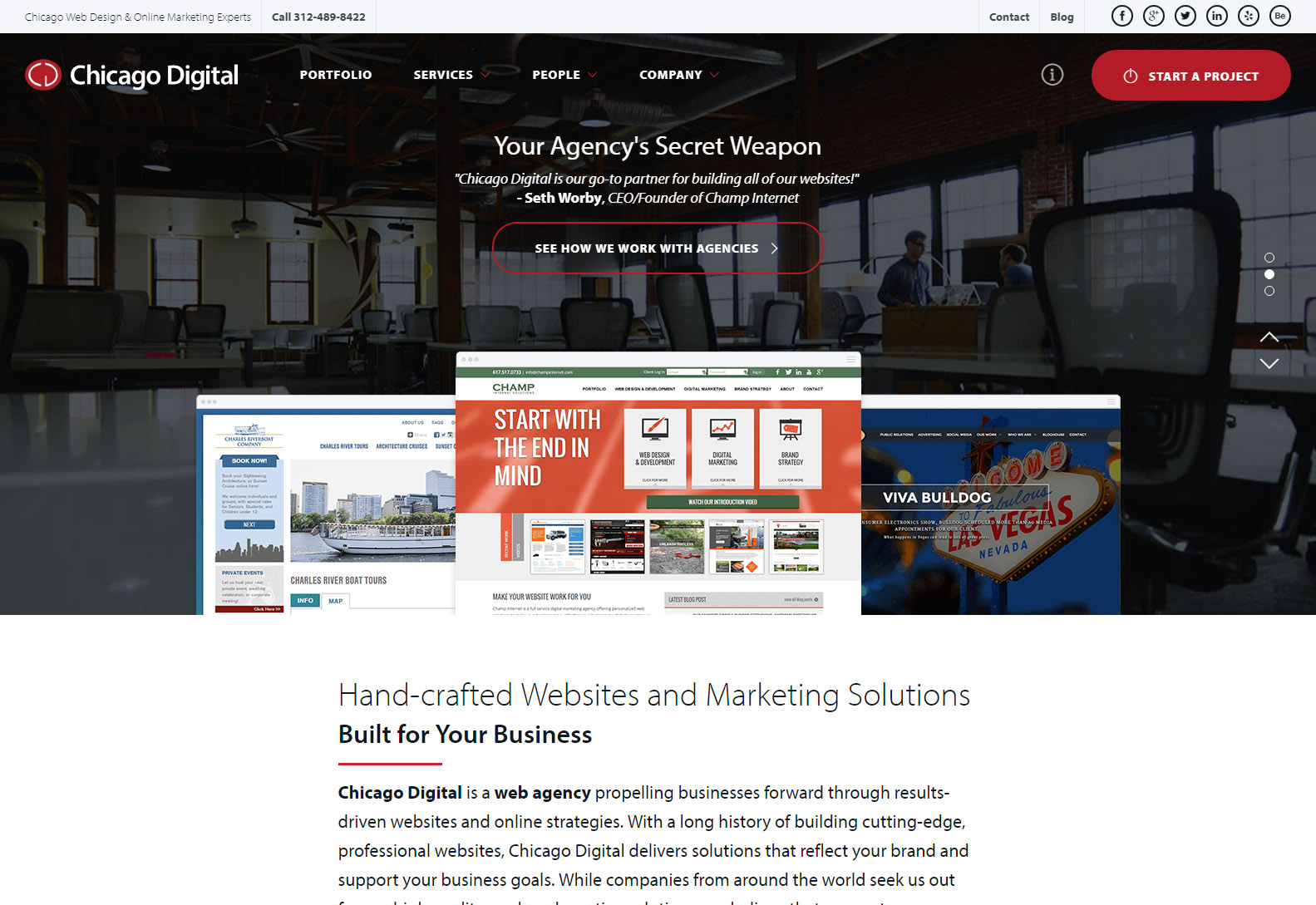 From Small Time Dreamers to Industry Leaders
Chicago Digital's founders have been creating websites together for over 15 years. Starting out, they devoted most of their free time in high school to creating websites for fun. They did not set out to build careers developing websites; it was just something they loved doing.
After earning a formal education at one of the top business schools in the country, the University of Illinois, they decided to combine their training with what they love doing and build a business around it. This led to the creation of Chicago Digital in 2009.
Hundreds of websites later, they still have the same passion for helping businesses grow online. Now with a talented team around them, they have emerged as a leading agency in their industry.
6. EDUCO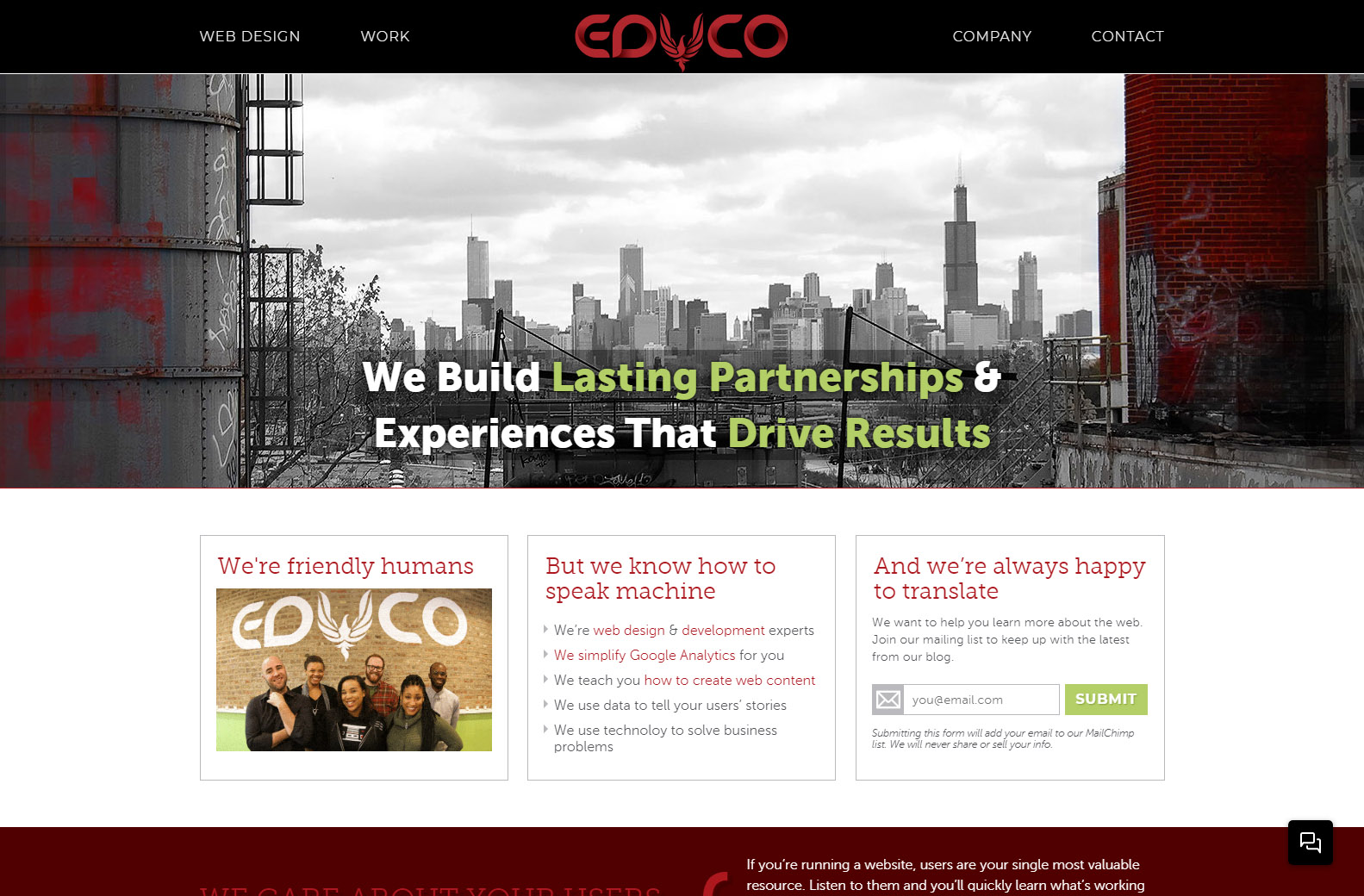 A family owned firm founded in 2007. To date They've completed over 510+ web design and digital marketing projects. Whether they're planning and executing a complex web design and development project or helping you increase your traffic, their first step is to educe (there's that latin root again!) the needs of your organization and your audience.
Their digital design team produces goal-oriented websites that are as measurable as they are visually appealing because they take a very strategic approach to the development process. Their professional team of digital marketers loves using creativity, technology, and metrics to build scalable, measurable, and content manageable sales tools.
6. LOGICAL MEDIA
Logical Media Group's most valuable asset is their people. They come from a variety of backgrounds with a diversity of interests, unified by their passion for digital marketing. That passion drives us to constantly refine their skills and incorporate the industry's latest innovations into their campaigns.
They are a certified Google Partner Agency, with all of their SEO and PPC consultants certified in Google AdWords and Google Analytics. On the web development side, their team consists of designers and developers adept at both the technical and creative elements of web design.
7. ORBIT MEDIA
Web Design & Development Experts since 2001
Orbit makes the internet more helpful and informative one website project at a time. They do this with teamwork, expertise and a helpful attitude, proving every day that business can be a force for good.
Transparent and talented, Their strong process keeps their team focused and yours involved. They love the work they do, the clients they work with and the amazing people they work alongside!
8. CLIQUE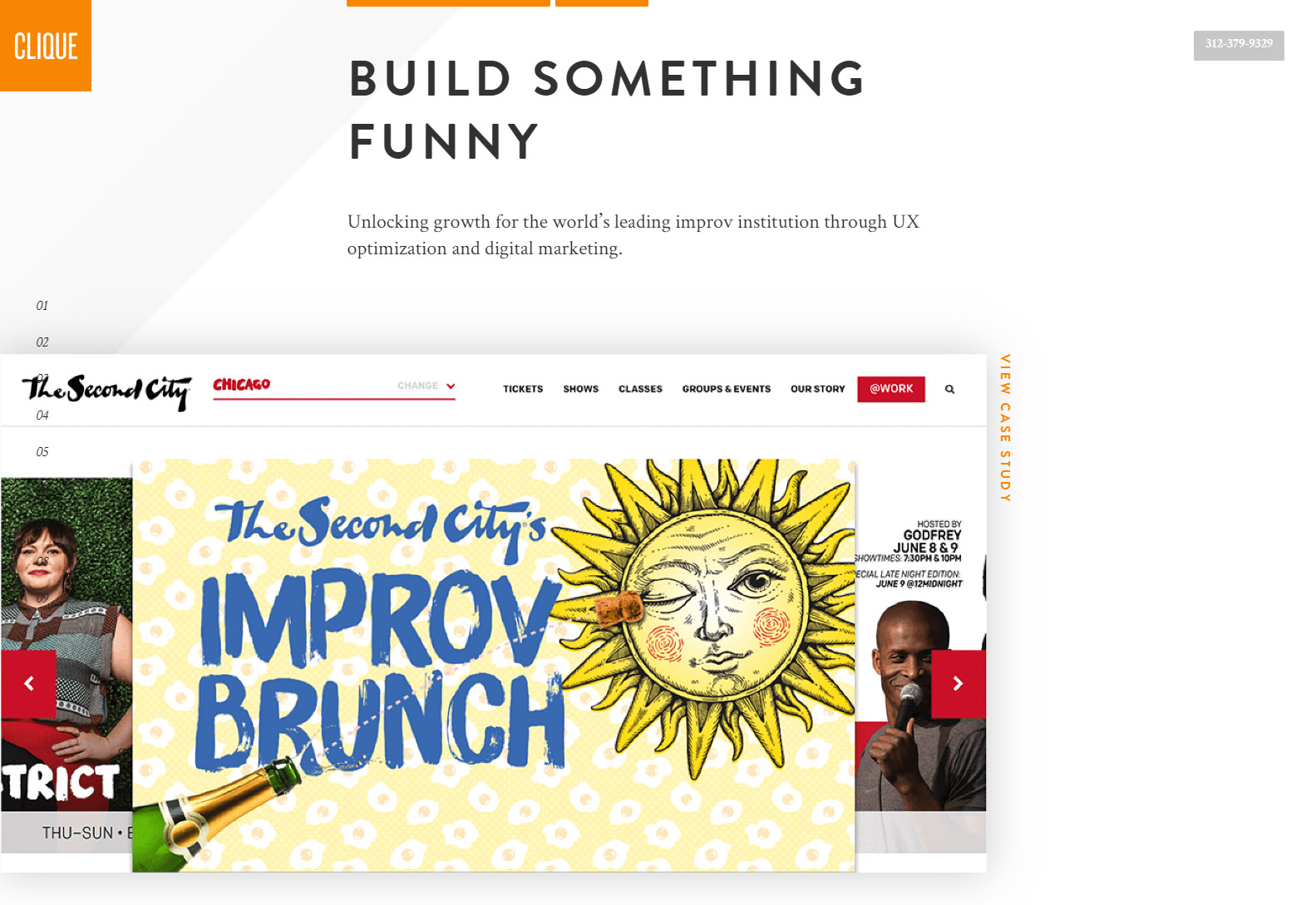 Is an award-winning design and engineering agency. They create digital experiences for high-growth organizations. From day one, our philosophy has been simple: BUILD SOMETHING
They put the growth of our work and their people ahead of any other definition of growth.