Stealth
Established in 2006, Stealth has become a dominant force in North America's marketing scene. With many international marketing and design awards, an impressive portfolio and a wide-ranging collection of glowing client testimonials, Stealth is the best choice to make your marketing effort a success.
They had the opportunity to work with a huge variety of clients and industries so we likely have marketing experience in your industry.
Digimix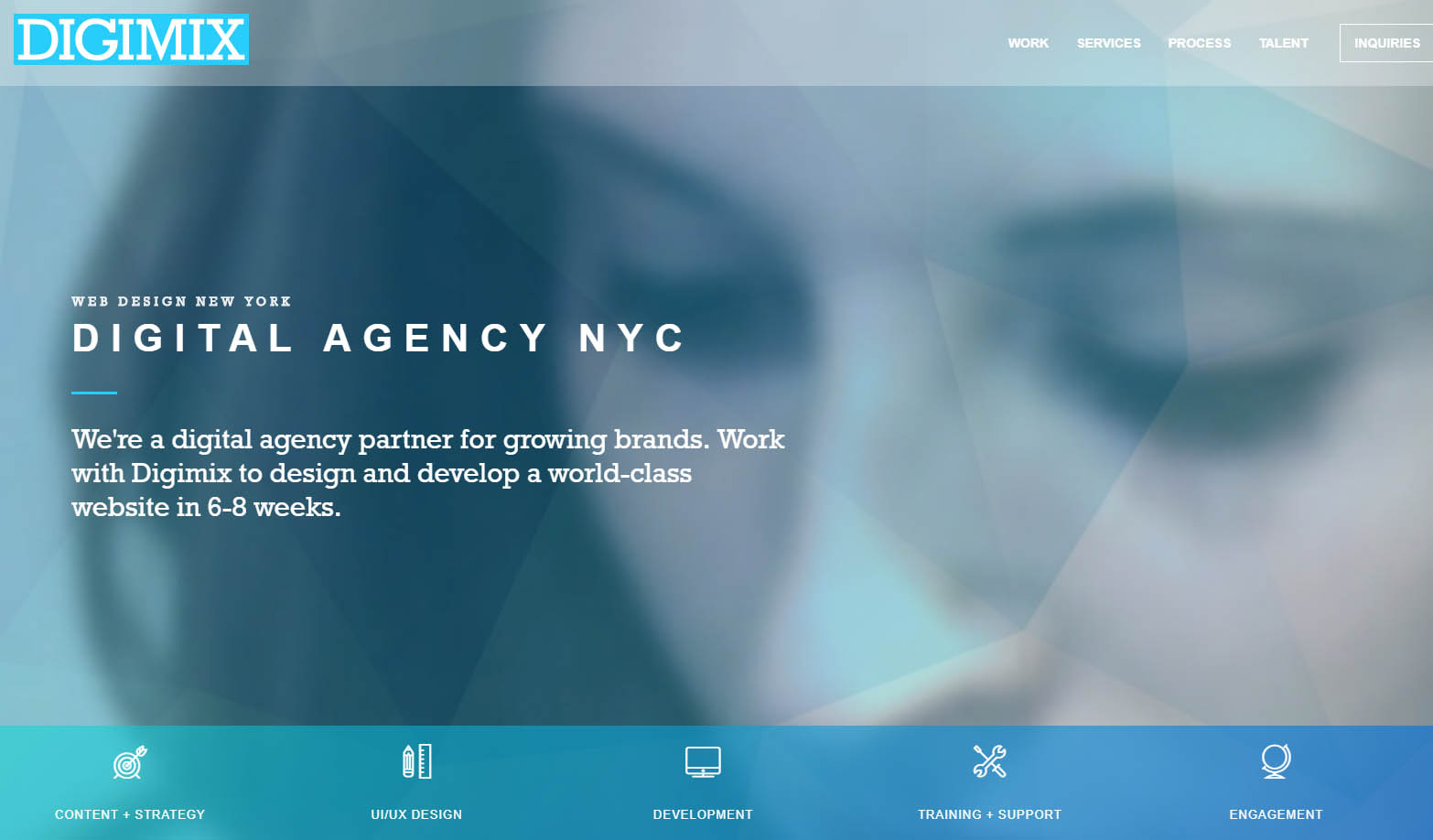 Established in 2012, Digimix is an award-winning digital agency that creates enterprise class websites and digital marketing strategies. They collaborate with leading finance, real estate, media and ecommerce companies to design, develop and drive business success.
MaxBurst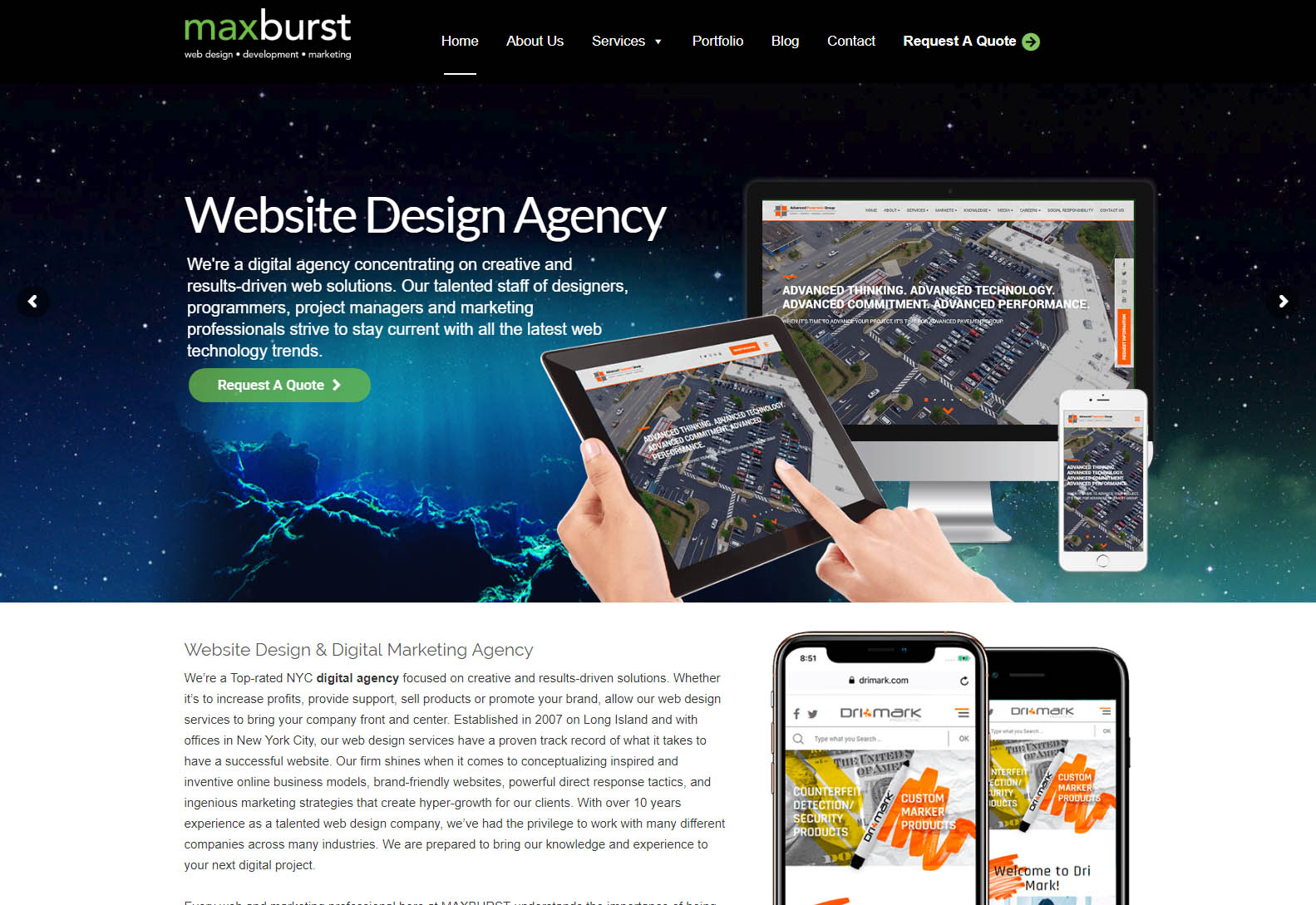 Founded in 2007 in New York, MAXBURST, Inc. was formed to provide professional web based services to businesses and not-for-profit organizations. They offer a wide range of design and development services that are all delivered using the latest and greatest technologies with a personal experience. Their goal is to provide customers the means to effectively present and market themselves online successfully. They strategically help build your brand, improve your global web presence, and develop more meaningful relationships with your customers.
Siteber
Siteber provides digital marketing services, including web design and development, eCommerce, website optimization and PPC / SEM to startups, and small-to-medium sized companies. At Siteber, they offer all their sincere efforts to the customers in order to allow a bespoken website for them that could put them beyond competition.
Siteber is a recognized name in the creative web development industry and has provided wide range of services to many big brand companies and small businesses. They strive to put all their efforts in providing you with the best of service in the industry – from graphic design, web design and development, content management, SEO to digital marketing and website analytics.
Siteber has focused on a clear mission statement: to help all organizations (startups, small business, non-profit groups) achieve online exposure and presence through website design, development and optimization. The extensive expertise of their team and their commitment is the key to their client's success online.
Hattan Media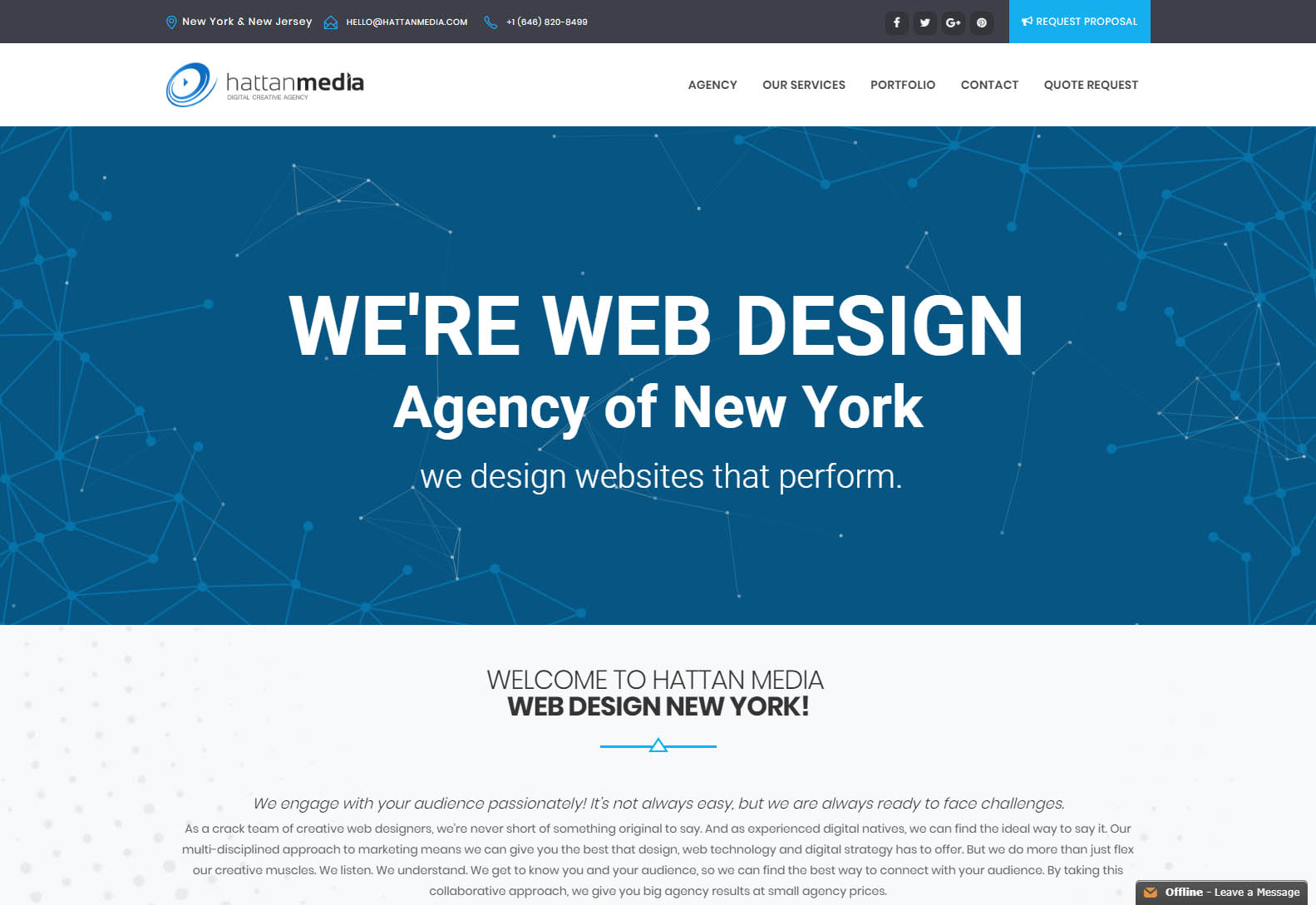 They are a creative web design agency based in New York. Comprised of a crack squad of web wizards, digital natives, and branding aficionados, They produce caffeine-fuelled marketing masterpieces on a daily basis.
It's a big claim, but they live up to it. By nurturing some of the finest talents in the creative industry, they bring you marketing initiatives and web solutions that help you achieve your goals faster.
Noah Creative Group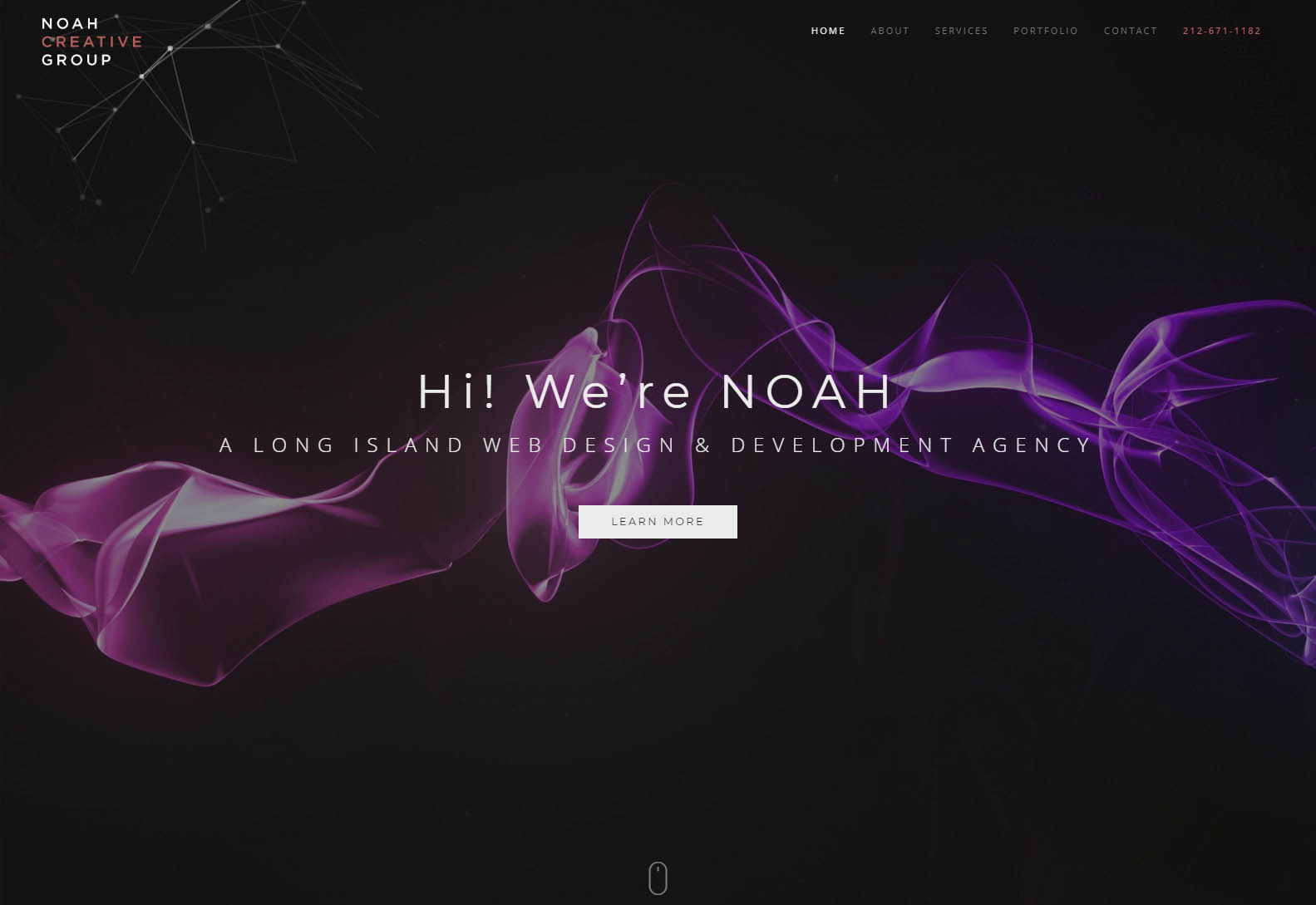 They are a group of Long Island web designers, developers and digital strategists. With a goal of creating meaningful websites that users can engage with. Their team has over 15 years experience delivering results for some amazing companies as well as assisting other digital/marketing agencies with their web development needs.
New York Design Studio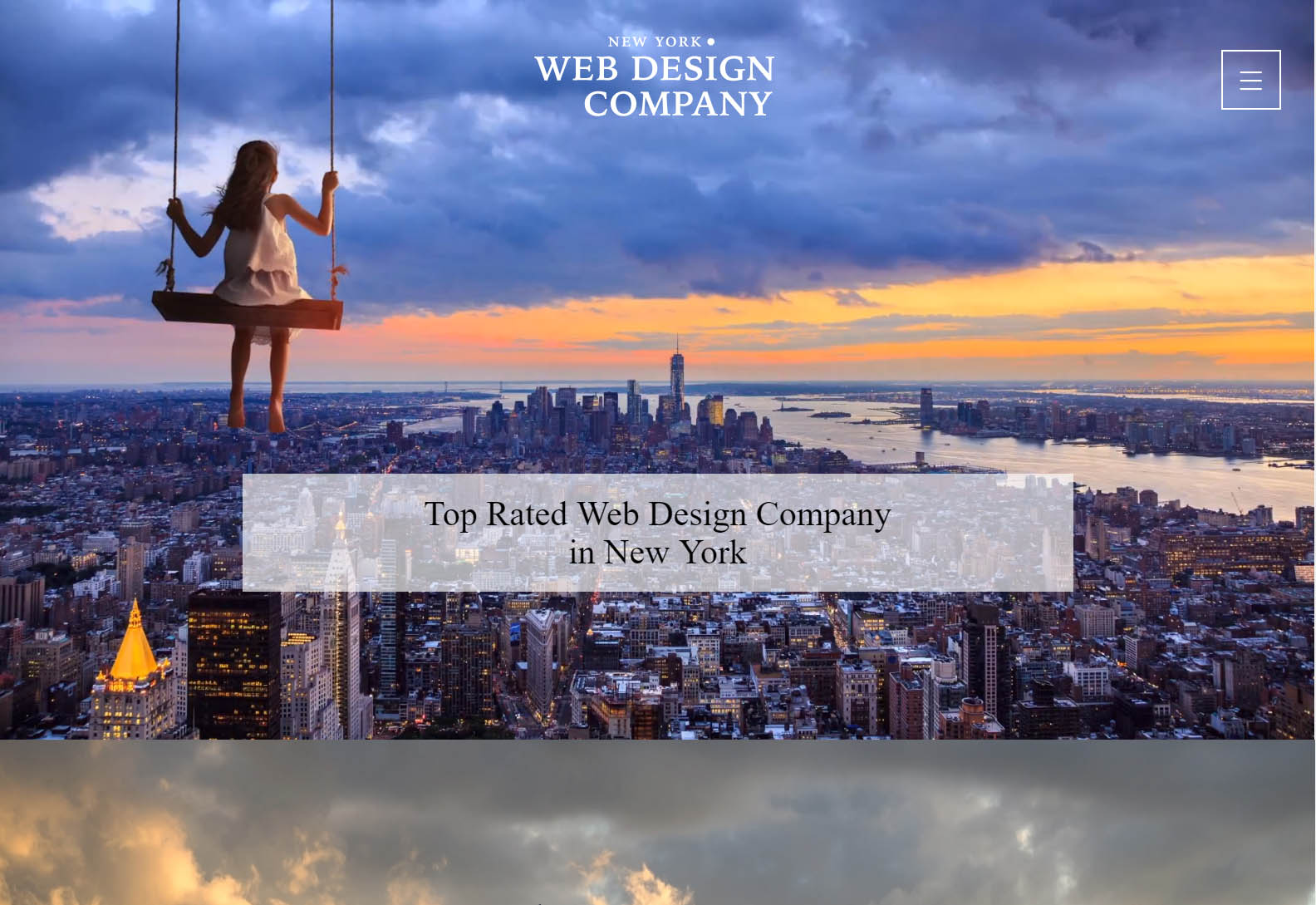 Launched in 1989, New York Design Studio is a premier provider of web development and marketing services. Their drive success for their clients with unique designs, imaginative websites, simple cms, powerful database programming, and innovative web applications.
They expert team employs the latest tools and proven strategies, enabling you to efficiently engage with new audiences. Nourish existing customer relationships, and achieve your online marketing objectives.
They consider their clients partners and members of our team. They take the time to listen and learn, and the lines of communication are always open.
Their overarching philosophy is always do the right thing for each client and their business.
Guided by honesty, integrity, and trust. And that's the truth.
Blue Fountain Media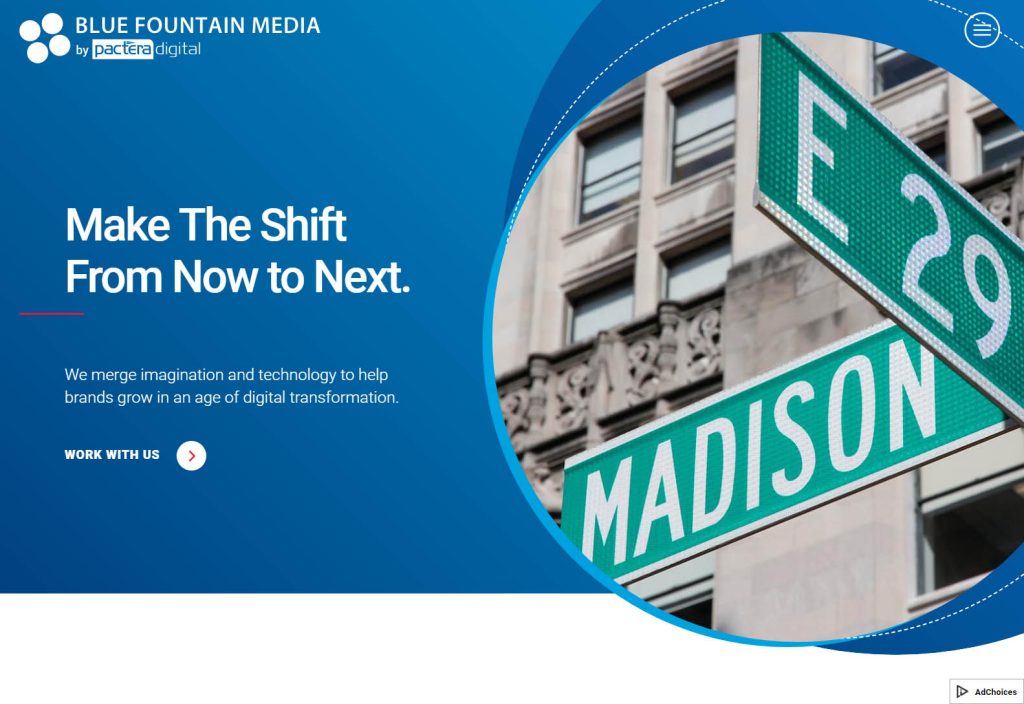 Is a New York-based full service digital agency at the forefront of designing and building lovable user experiences that both connect and perform. With expertise across a wide range of industries. BFM helps clients such as CDK Global, Peterbilt, Workfront, Service King and Bowlero. Increase brand recognition and business results through effective, intelligent websites and innovative online marketing.