Are you planning to build a member area to better manage your site's users? To do this you need to install a WordPress Membership plugin. Why is a member area so important? What is it for? In a structured business that aims to improve and expand, the ability to manage your products by differentiating how they are sold is an incredible weapon to increase profits.
In the same way, the management of your users also becomes strategic. Thanks to a member area, you can, for example, propose material dedicated only to those who have already made a payment on your platform.
How you design yours depends only on your marketing strategies:
You can choose to give instant access to all the product package you purchase, just as you do on Webipedia.
The user can release the various parts that make up the package with a regular deadline, releasing content every X days, such as online seminars consisting of a series of lessons.
Also you can develop subscription continuity programs: Enrollees pay a monthly fee and can access all new content that is published during the subscription period.
You can set different levels of memberships so that different users can have different privileges.
That said, creating a member area is quite complex, which is why choosing the best WordPress Membership Plugin should be carefully considered.
In this article we will analyze the best plugins available among the more than 30 noteworthy ones that can be found on the net.
Essential Features of Membership Plugin
They all offer a variety of solutions, but we will address the issue by analyzing the fundamental criteria that will give you the opportunity to choose the perfect one for your needs.
Simplicity of use and speed of configuration
The first 2 features that we need to evaluate are the simplicity of using, so good interface design and how fast the settings are to configure.
Several simultaneous accounts
Consider the possibility of diversifying offers to users based on their "degree" of enrollment.
You may then need to manage different accounts for the same customer.
For example, if you plan to build a site to sell video courses, you might give a user who buys one access to other products for which there is a different membership level.
Upgrades/Downgrades
If you have different membership levels in your membership area, you must also have the ability for your users to easily change their "membership grade".
Payments
If you want to create a paid membership, you will need to integrate an online shopping system on your website.
The simplest solution is definitely to use PayPal (to be integrated with other platforms if necessary).
Managing eMails
When users make a payment and sign up for membership, they will need to receive all the confirmations and information they need to sign in by email.
You'll then need to set up all automatic emails.
Dripping content release
Crucial, especially for those who manage an eCommerce site, is the ability to split the product to release its content with regular expiration. Users will be encouraged to return to your site to purchase the next release.
eCommerce Integrations
Most users, in addition to security, also look for a site they can rely on, where they can feel they are part of a community and possibly contribute to its monetization. This also means the ability to sell eBooks, physical books, T-shirts etc. Does the membership plugin you use allow these integrations to ecommerce?
So far we have seen the most important aspects to consider when creating a member area.
The Top 10 Best WordPress Membership Plugins in 2022
Let's see at this point what are the best Membership plugins for WordPress.
1. ARMemberPlugin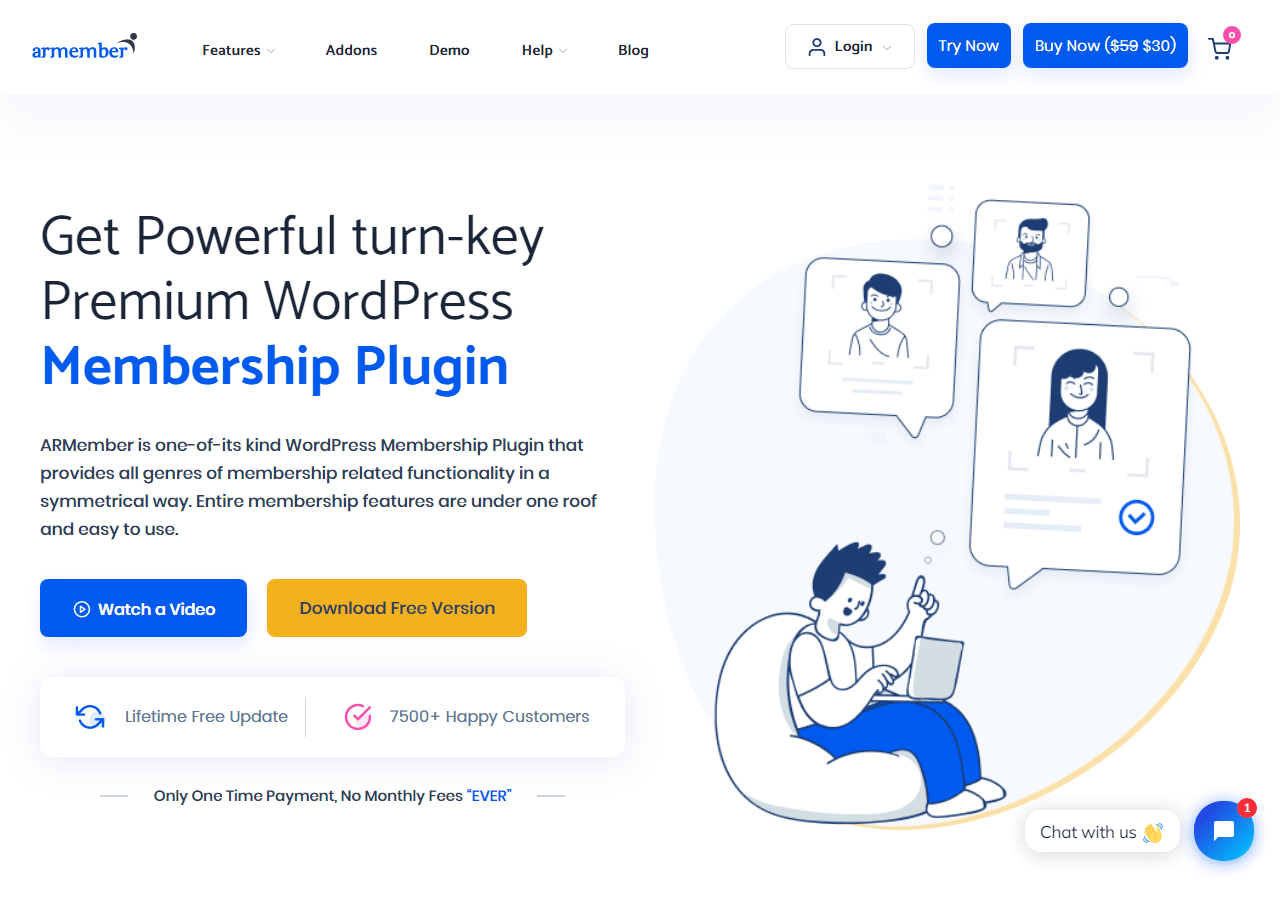 Imagine a WordPress Plugin that is ridiculously simple to use, has a wide range of features, is fast, and has a great modern user interface. It's quite different and superior to even the most popular membership plugins on the market.
ARMember will guide you through the process of creating a fully functional membership site.
With ARMember, you can create a variety of plans, including free plans, finite/infinite paid plans, and subscriptions with auto-recurring payment options.
ARMember also includes a Form Builder that allows you to create material-style, spam-free forms for SignUp/Registration, Login, Edit Profile, Forgot Password, Change Password, and other purposes.
ARMember has a simple interface that allows you to restrict any content on your site with a single click. Above all, by using just one shortcode, you can restrict partial content on any page/post.
2. Ultimate Membership Pro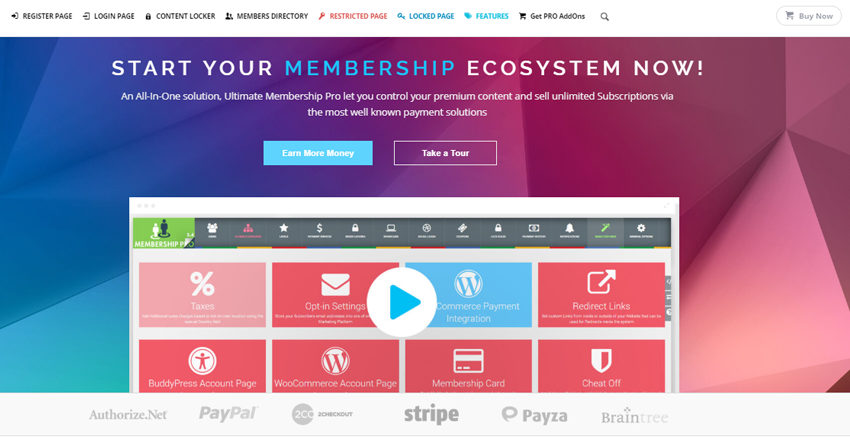 Ultimate Membership Pro is probably the best and a well-known WordPress Membership Plugin which enables you to work and create exclusive access point at multilevel packages for your members. It enables the packages on the basis of paid and free packages. The website will help you generate income supply with the valuable content protected by the special plugins. It protects your menu, images, and content sections, any URL, categories, products and pages while redirecting or replacing the rule of content. It also helps you lock your physical files and navigation menu. It is the only and first system build to offer multiple subscriptions at the same time.
3. Membership Plugin for WooCommece (Free)

This is a great membership plugin for Woocommerce that helps you create subscriptions and manage product accessibility based on the member's plan.
Possibility to add discounts for members and offer free shipping through WooCommerce. The plugin is ready translated into different languages. You can use different payment gateways such as banks or PayPal. The membership plugin makes it possible to set recurring payments for subscribers.
Users data can be imported or exported easily in CVS files so you can move your old subscription platform directly to the new website.
4. RightPress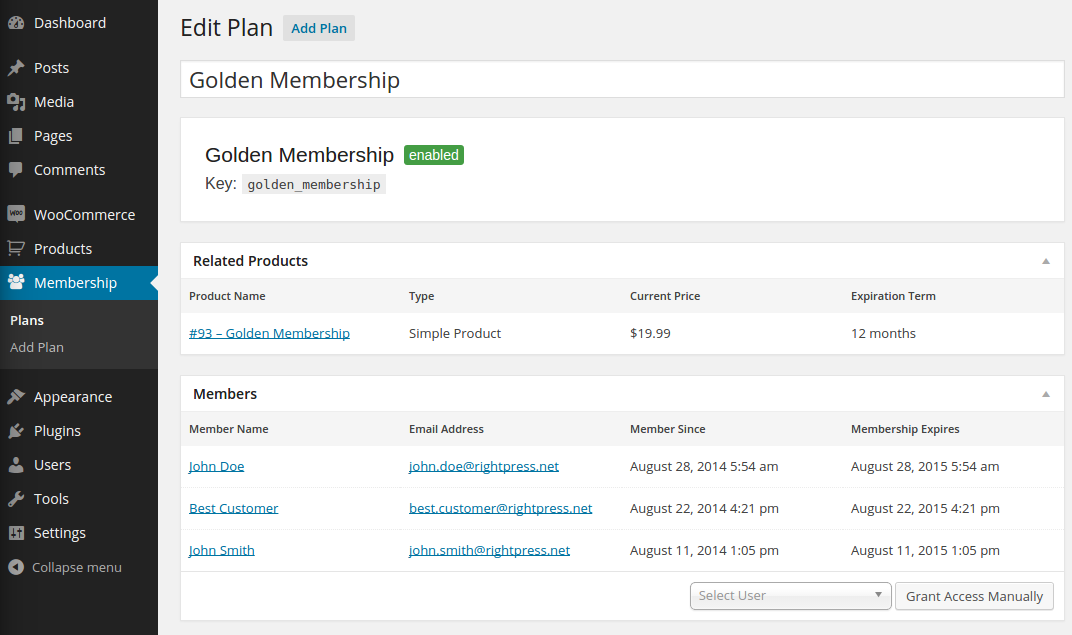 WooCommerce Membership is an extension that offers you selling memberships online while restricting an access to pages and posts on your personal website. Under this membership, you can easily plan creating unlimited memberships. You can also remove or add members manually through admin interface. Linking different plans to each other is also easy. Any linked plan activation can also be delayed to develop a drip feed content. Creating a membership content is easy by converting a membership product from a WooCommerce product. A date of expiration can also be added to ensure the product supply according to what users have paid.
5. MemberPress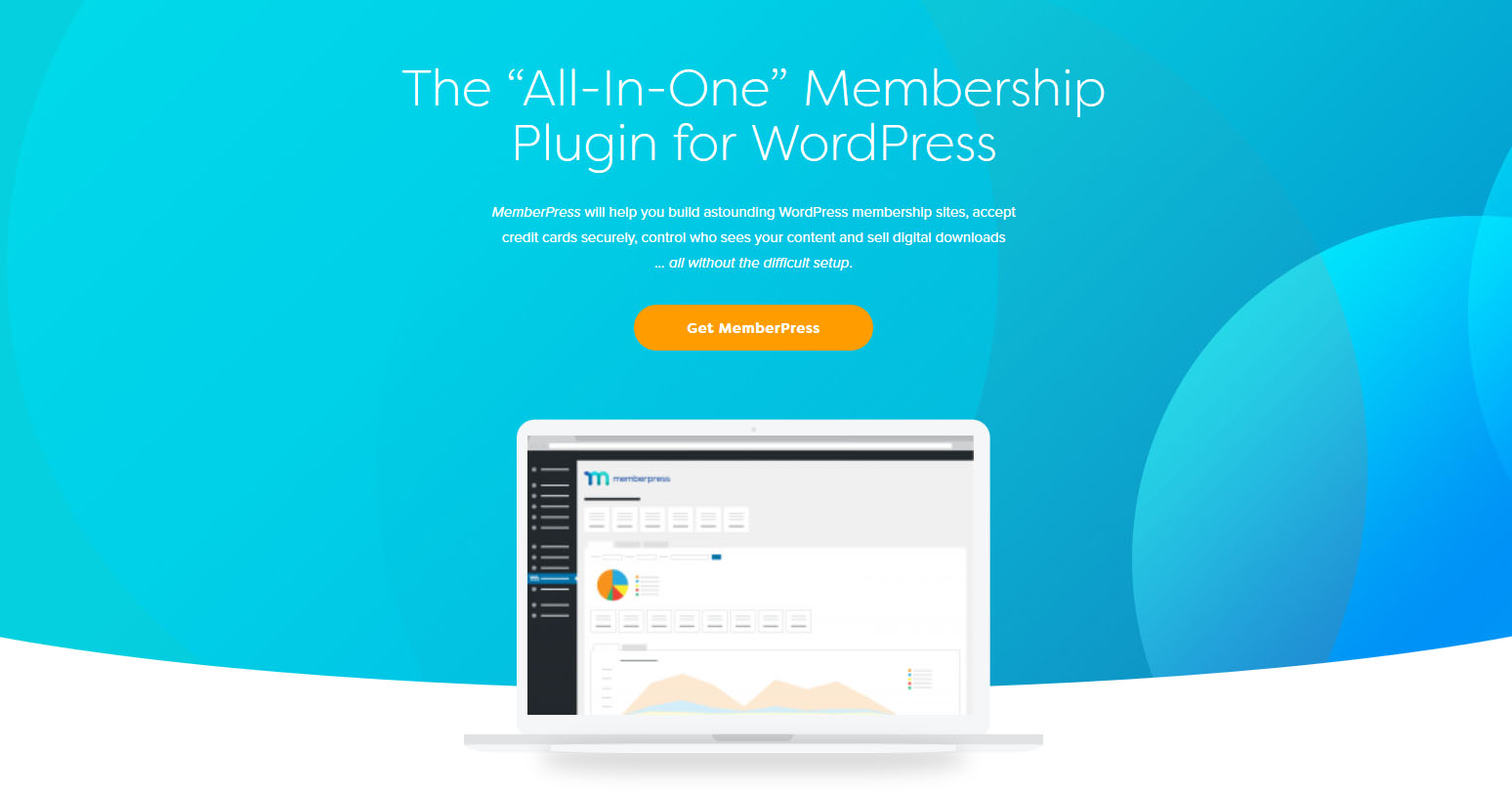 MemberPress is one of the most popular WordPress membership plugins (and certainly among the best ever) especially for its simplicity of use and setting which, as we have seen above, remains one of the key features especially non-expert users.

The plugin can control what content users can see based on their membership or the products they've purchased.
It will also allow you to restrict access to pages, messages, categories and tags.
As for the content you will have the option to organize the release time and also check the expiration of logins in order to deny login to users who have not renewed their subscription.

MemberPress integrates with the best email management services like MailChimp.
You will then have the opportunity to better organize everything related to communication with your users (authentication, technical support, advertising, etc.).

Speaking of technical support, our advice is to buy the Developer Edition which also includes priority support, which is essential if we are talking about an eCommerce site for which, any small problem, if not solved in time quick, it could cost a lot of money.

Another plus point is the simplicity of connection with the most popular PayPal, Stripe and Authorize.net payment portals (the latter only in the Developer version).

MemberPress is already integrated and in a few simple steps you will be able to configure your sales section to the fullest.

These are the key features that, coupled with the value for money, lead us to recommend MemberPress for the creation of your membership area.

6. Restrict Content Pro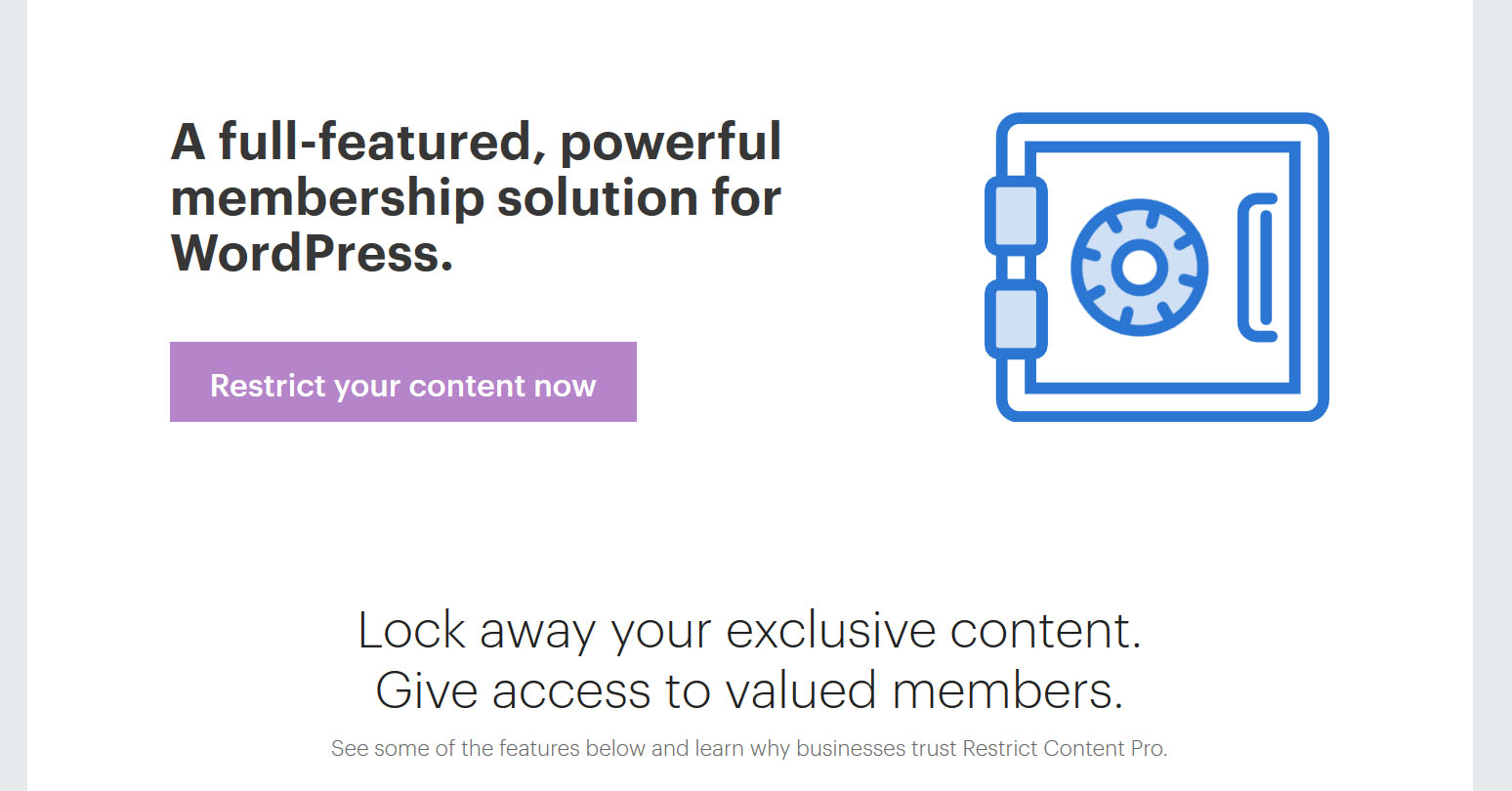 Restrict Content Pro is another very valid Membership Plugin, especially for how it integrates seamlessly with the WordPress user interface. It is very simple to use and understand in all its features.

It is already set up to integrate many of the platforms that in other plugins we would find only for a fee, such as Stripe, PayPal, MailChimp, MailPoet, Email Manager CSV Export, and many more.

As payment options includes free Stripe and Paypal, while paid 2Checkout, PayPal Website Payments Pro, PayPal Express and Stripe Checkout are supported. Complete with extensive documentation available for free to all users, it is also provided with professional email support with very fast response times.

Currently Restrict Content Pro does not offer features of content released in a time frame, but if you don't need this feature, this is the plugin that could do for you.

7. Membership by WooCommerce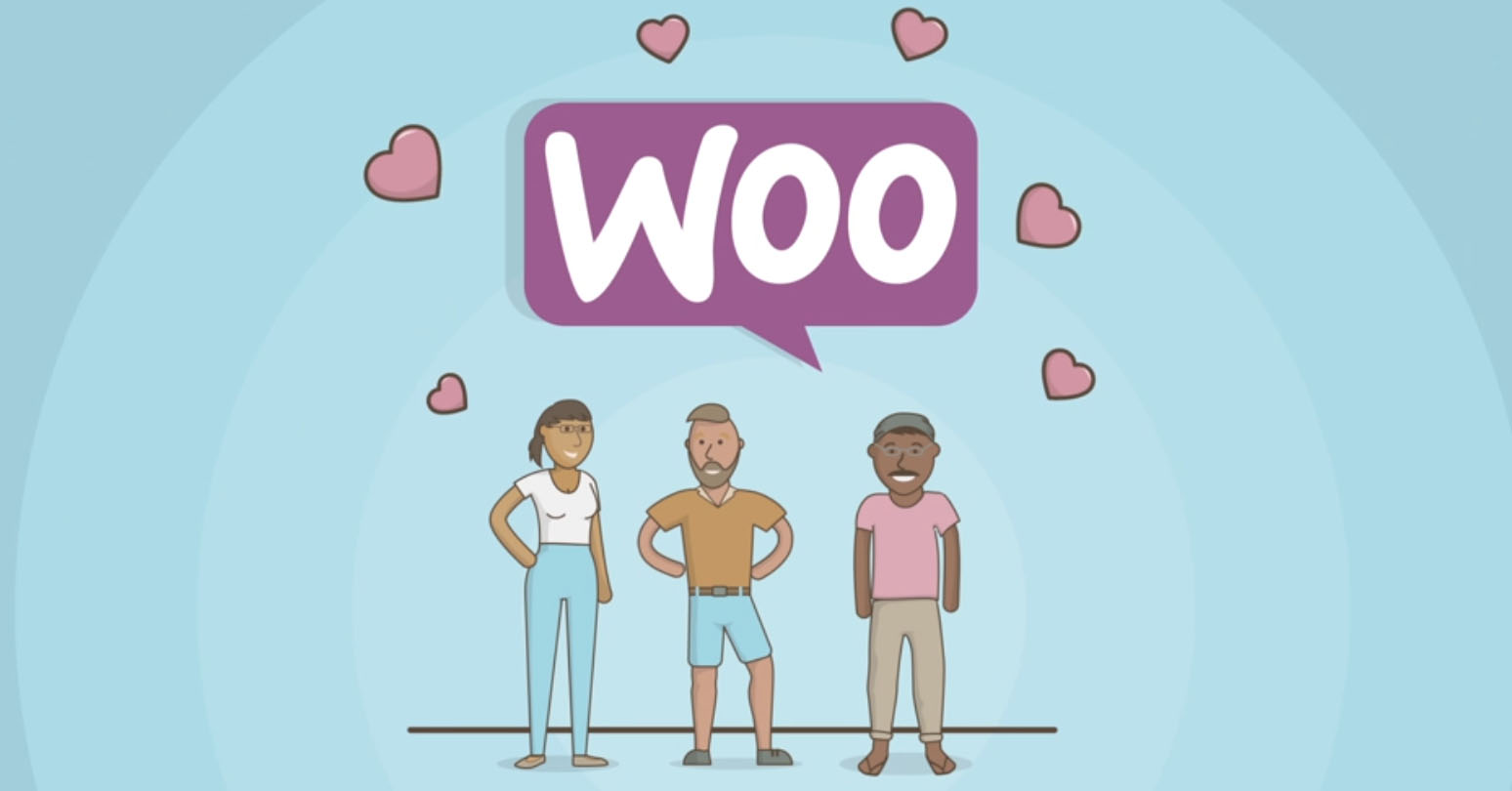 WooCommerce is the most popular plugin in the world for the creation of an online shop, so much so that we have created a dedicated eCommerce course.

Developers are constantly working to optimize their product and increase and refine its qualities. The member area was something they couldn't underestimate and in fact they realized this extension that, as easy to predict, has the great advantage of integrating perfectly if you are already using WooCommerce.

The supported payment methods are the same as in WooCommerce. On the other hand, it lacks the subscription feature, to make it operational you will be forced to buy another plugin like WooCommerce Subscriptions.

8. Wishlist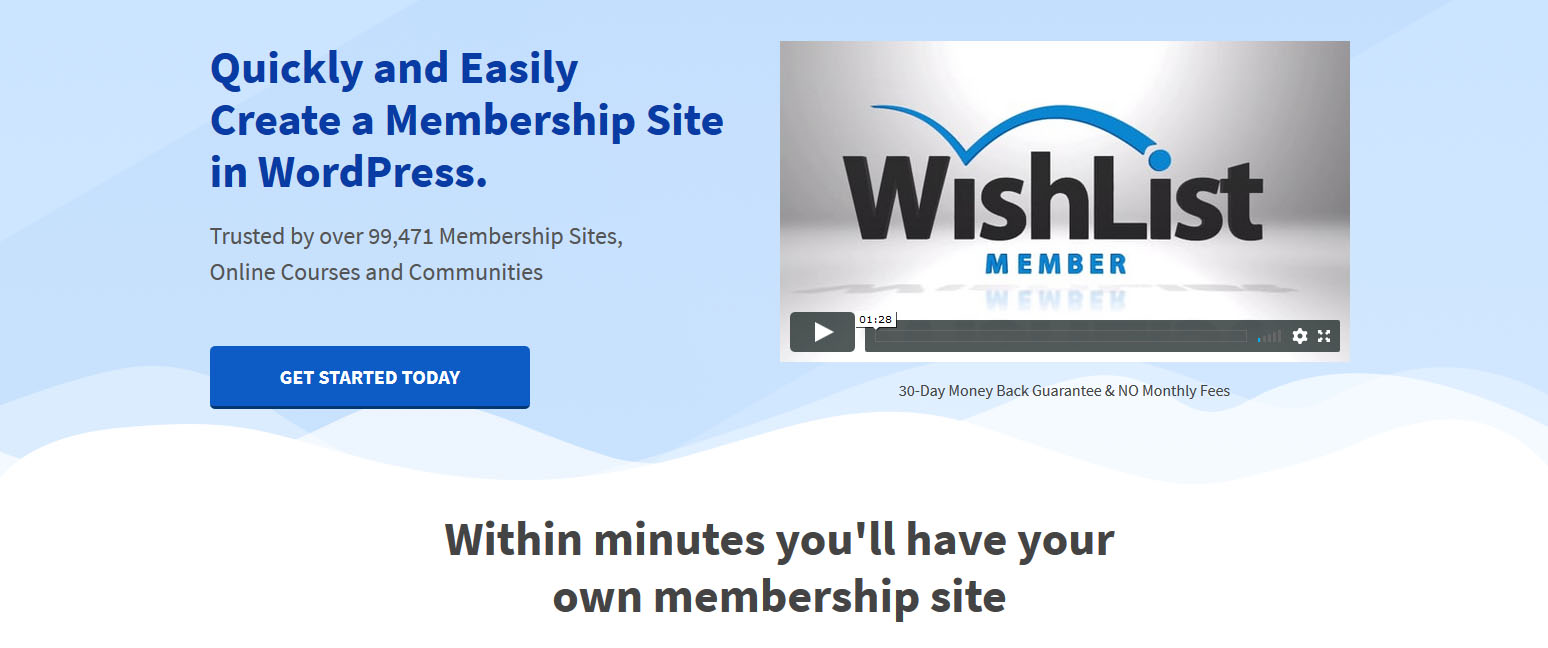 Wishlist has also gained considerable popularity among users, because it includes all the essential features we have listed:
Create different membership levels and different types of memberships (such as trial, free, etc.).
Management of individual subscribers.
Dripping content.
Set different visibility levels.
Ability to show only a portion of the content to those who are not subscribed to the service with a payment request to view the rest.
Clearly all major payment systems are integrated and work perfectly. It's not one of the easiest to set up, and it'll definitely take you a few hours to work, but at the end you'll have installed one of the best ever.
9. MemberMouse function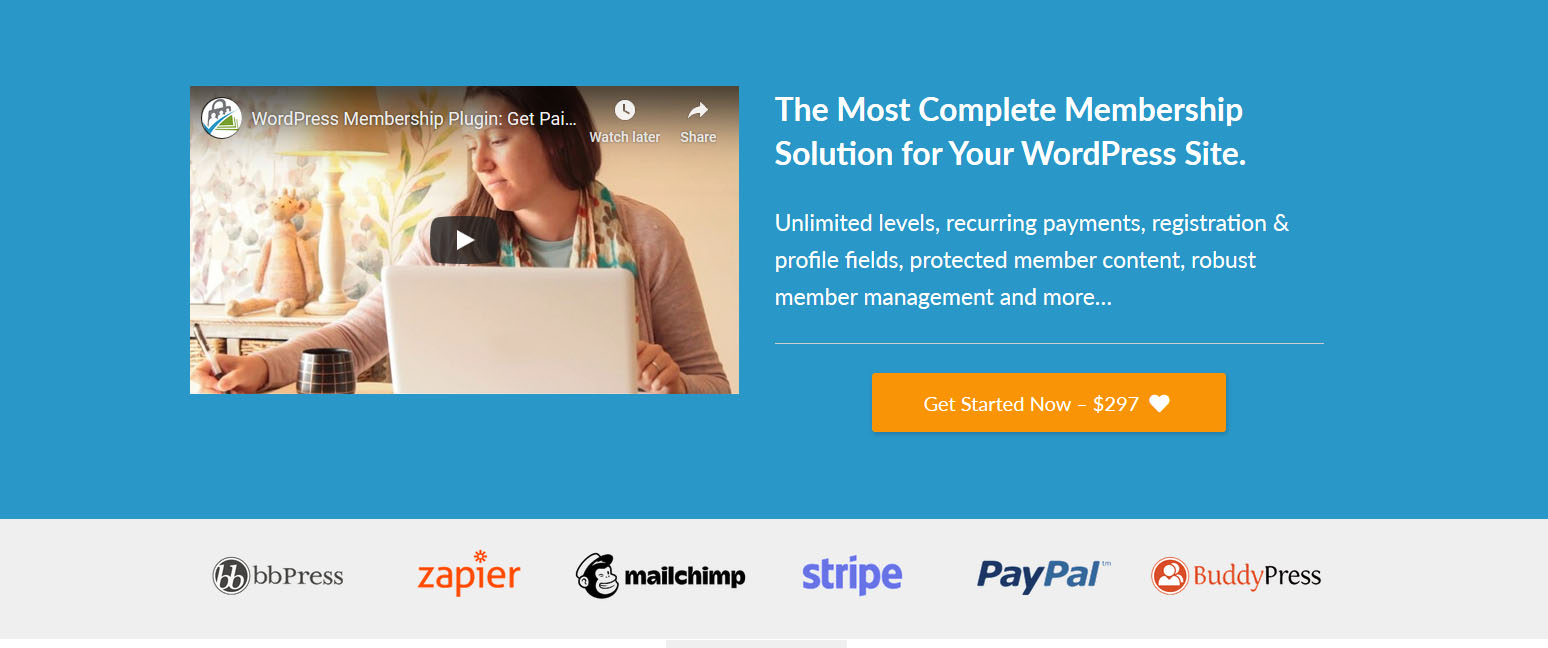 MemberMouse is a membership plugin that comes with 3 different subscription plans, it's a great solution for those who decide to test over time if the membership area is profitable for their business.
It starts with a plan of up to 1000 members and then can be able to level up as the membership increases.
All members can be grouped according to an unlimited number of membership levels.
It uses a shortcode system to determine what content can be viewed and by whom.
You can create My Account pages that allow users to be self-employed, update their credit card, change their membership levels, and automate some of their customer support tasks.
10. Paid Memberships Pro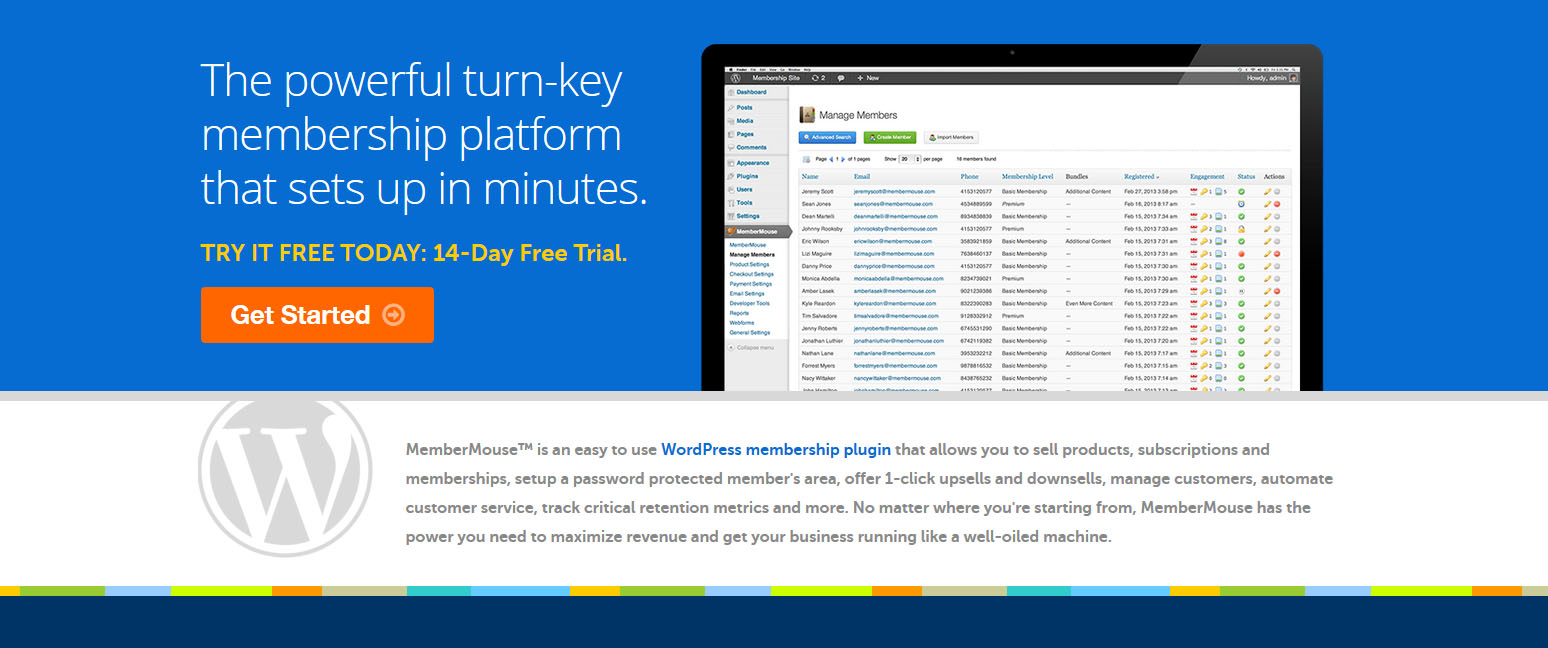 PaidMemberships Pro is a membership plugin that is also released in a free basic version available for download.
It has very limited features, but it gives you an idea about how the software works, also because we have to say that the full version paid is not simple intuition and to set it will take a long time for most users.
The free version already supports many payment portals such as PayPal, Stripe, Authorize.net, Braintree, 2Checkout, and Cyber Source, while in the paid version you can find plugins that allow you to connect other popular services such as MailChimp, Constant Contact, Infusionsoft, Slack, etc.
PaidMembership Pro has a wide range of extensions, including dripping content, tracking links, affiliate program, variable prices, etc.
If you want to use all the functions of the plugin you will need to buy the Plus package, which has a wide set of integration, extensions, and features that make it a complete solution for a website to perfection.
Conclusions
In this article we analyzed the best WordPress Membership plugins, listing them, features, merits and flaws.
In our opinion the best currently on the market remains Memberpress. It definitely has all the features you can request and, both economically and in settings, it is really affordable for everyone.
What we recommend is to try the ones that seem valid to you by taking advantage of the free trial days. That virtually everyone makes available.
Once you have found the plugin that satisfies you will be ready to build your membership area and maximize your earnings.