Welcome to The WordPress Website Builder
Folie WordPress Theme
Main Features
Build Everything Visually
The First 100% Live Editing WordPress Theme
New kind of page builder you will change everything in seconds and you will see it live. The Codeless Page builder it is faster like no other builder on the market.
You will change everything on the fly. It is intuitive and simple. Codeless Team have used the best Technology inspired by Medium Editor and SquareSpace.
This theme will start a new era for WordPress themes.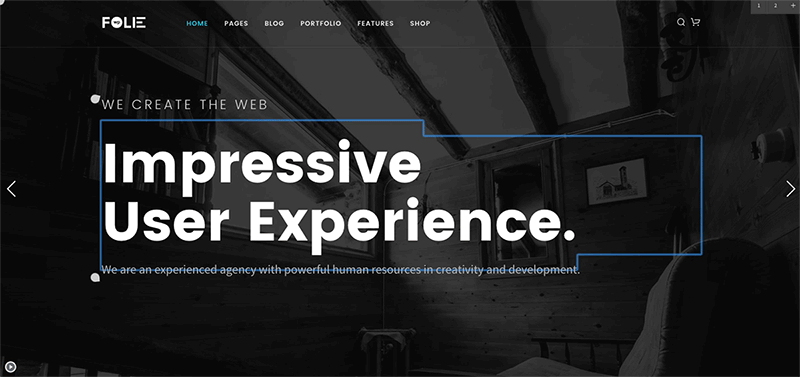 Drag n Drop
Every element position can be changed by drag n drop . Optimized functionality without stumble and delays. Drag smooth and sleek any element.
Inline Text Editing
We have introduced for the first time the best of the live text editing technology in a WordPress Theme. Inspired by Medium  post editing.
Duplicate, Copy, Delete
Codeless Builder let you duplicate, copy and paste instantly element. Also there is an new option called Copy Style where you can replicate the style of a single element.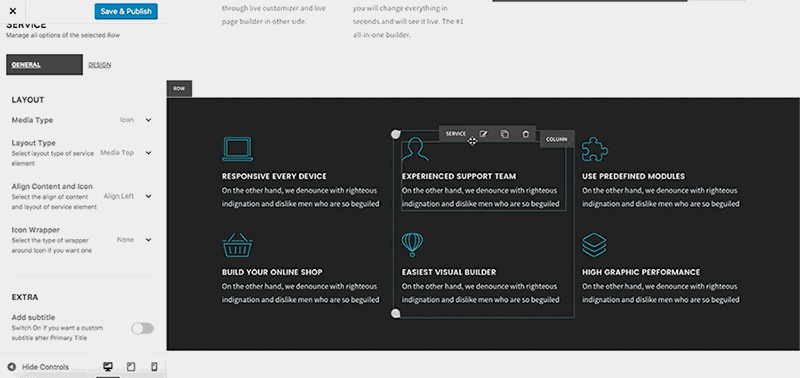 Build in Real-time
change on the fly
Spliced Screen in two side Work Panel and the Preview Side
For the first time even portfolios, staff, clients, testimonials will be added in real-time.Access any element option, section, background, font, color, border etc by click directly on the live site on the right window and set all this options on the left option sidebar. JUST TYPE AND CHANGE
Change every Text and Icon by  click on it without losing time on
 misleading windows frames.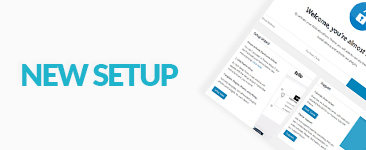 Cutting-Edge Setup
You have only to select the demo and plugins,  theme options, menu, widgets, images will be installed automatically. Enhanced installation speed that will give the exact replication of the online demos.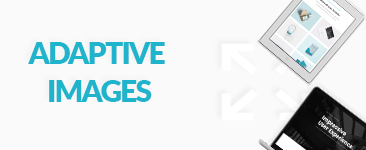 Adaptive Images
Folie have specific images size for any device. When you will access the website from your iPad the system will generate a new image size to make the experience of device interchangeability unique.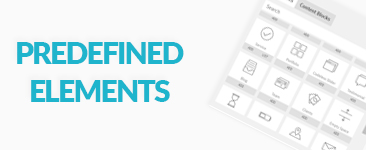 Predefined Elements
We have created a plenty pre-designed elements you can use directly. You have always two possibilities, create a element from scratch and make it like you want or to add directly one elements from the list.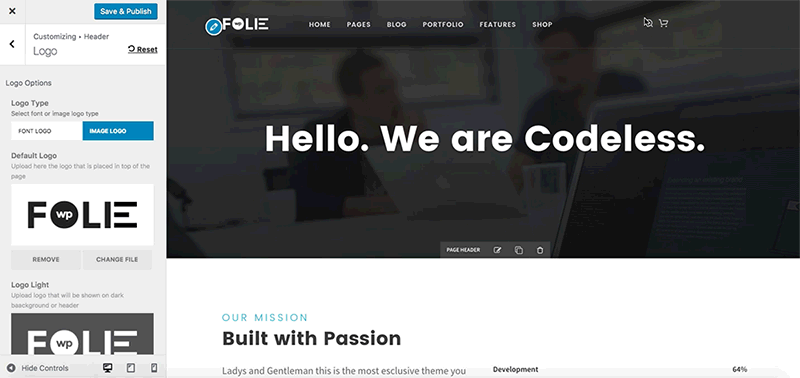 Build header on the fly
Live HEader Builder
Header is the main section of the website so we have made it easily to customize.
Add elements on the header and drag and drop them live and see how does it look.
You can also set directly a predefined header styles.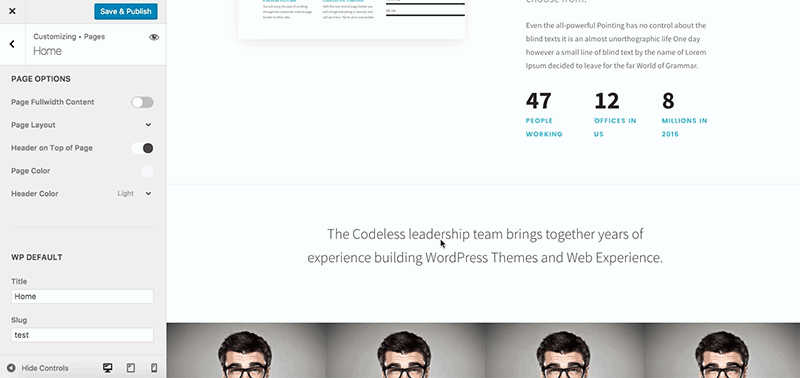 Change margin and paddings
DrgGable Spaces
No more loosing time by refresh browser and again change tab to adjust element margin or padding. You have only to type Shift and drag your mouse to change padding and margins.
Seems like your are using Photoshop.
Theme Options On The Fly
LIve options
We have developed the first Customizer 100% on the fly when you can see any change. Its like creating a website from Word.
Amazing speed and the live preview of anything will let you build beautiful websites faster.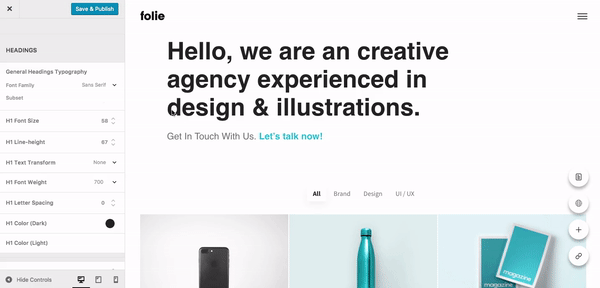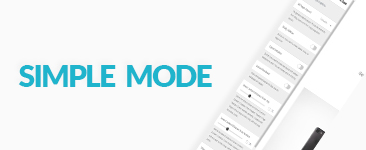 Simple & Advanced
There are two different ways of working with Codeless Builder. Simple Mode its faster and handle even for inexperienced users. Advanced Mode give you a powerful tool to design any website you have in mind.
ADD Portfolio ITEMs LIVE
This is the first theme where you can add portfolio items with only one click. Its easy to add new portfolio item as any element. You don't  necessitate to change the page to add a new portfolio item. Its faster and easy.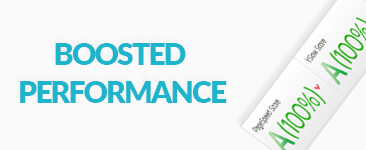 Boosted PERformance
Folie take a different approach to script & style loading than traditional themes. Every resource is loaded only when its needed. Load Balancing Technology and GPU Acceleration made this theme very agile.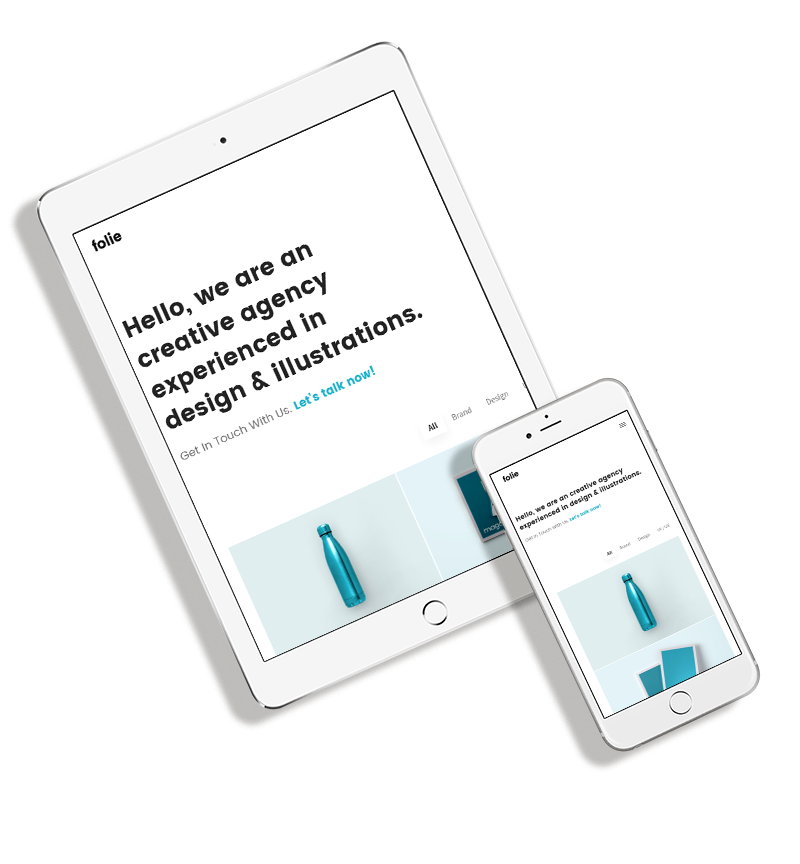 Folie its built to be perfect on any device
Responsive & Retina
This theme is built with device interchangeability in mind. Full Responsive theme with Retina images, icons and logos. You will find different layout rearrangement for any specific device. No matter if your visitor will check your website from a phone or a pad.
Header Navigation
Header can be built with drag n drop and you can add visually any element. There is no limit on the header structure or the navigation position. Every styling element is customizable
Mega Menu
Create mega menus easy and organize them in columns  to make any important link visible to your visitors. You can also change the background color and font styling.
Google Fonts
600+ Google Fonts ready to use with only one click. You can preview font selection live. Fonts loaded by  google are very light so they improve your website performance
Contact Form 7
Theme is fully compatible with Contact Form 7 plugin to create amazing contact forms and applications forms. Place the contact forms in any page and even in the Codeless Slider.
CUstom POsts
Folie theme its coded to support any custom posts that comes with WordPress Core. We have styled any custom post perfectly like in the WordPress Core themes.
WPML COMPATIBILITY
Translate the Folie theme in any language you want. Its easy because we have made the theme compatible with WPML. You can translate the theme with pot files.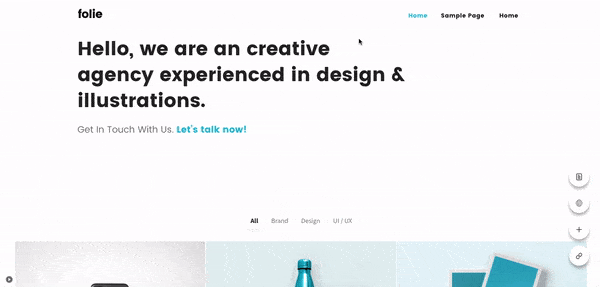 Work through pages and save at the end.
pAGE2pAGE cOMMUNICATION
You can operate through pages,  copy and paste an element from one page to another . Also you can finish all your page editing  and click save, all your previous changes will be saved. This is the first theme with this feature.
Unlimited blog styling with Codeless Builder
Blog Styling
There are no limits about the blogs you can create with Codeless Builder. We have created 14 predefined blog style and 14 single blogs. Folie have possibility to create more than one blog page. The single blog post can be built with Codeless Elements too. Blog layouts, styles, overlays, backgrounds can be edited with Codeless Live Builder like any other part of the theme.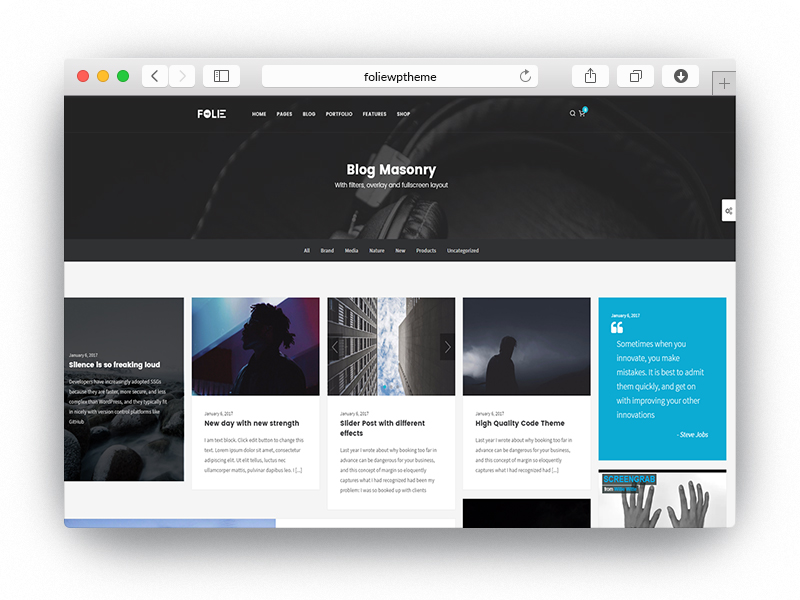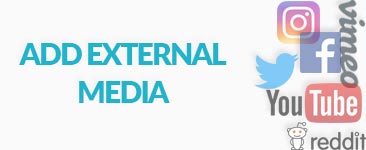 Add External MediA
Easy to add any Video, Audio and Social Content in any page or post.  You can add content from Youtube, Vimeo, SoundCloud, Spotify etc.. 35+ Different Media Types.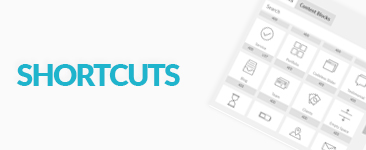 Shortcuts ACCESSIBILITY
Access margins and padding's with "Shift" button, also you can select any element by CTRL + Click and select any element easily.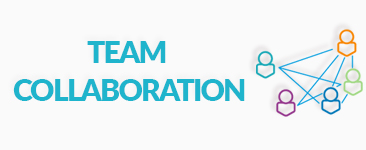 Team Collaboration
First theme that let you to collaborate with your team mate while building your website. You can send to your colleague your built page without publish it.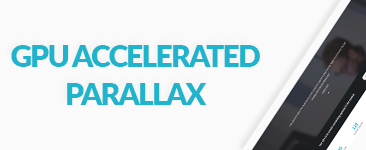 Parallax GPU ACCELERATED
We have created a perfect parallax effect using the latest  technology. Using GPU hardware capacity from your device to run the parallax animation smother than ever.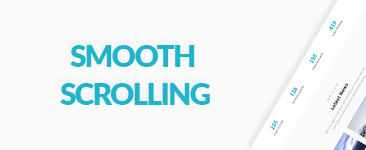 SMooth Scrolling
Your website will scroll smooth on any device like in the apple devices.  It's a pleasure to scroll through the entire page.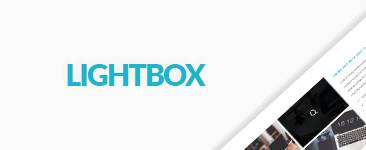 LIGHT BOX
Your website images and galleries now can be showed with light box feature where you can zoom images and navigate through.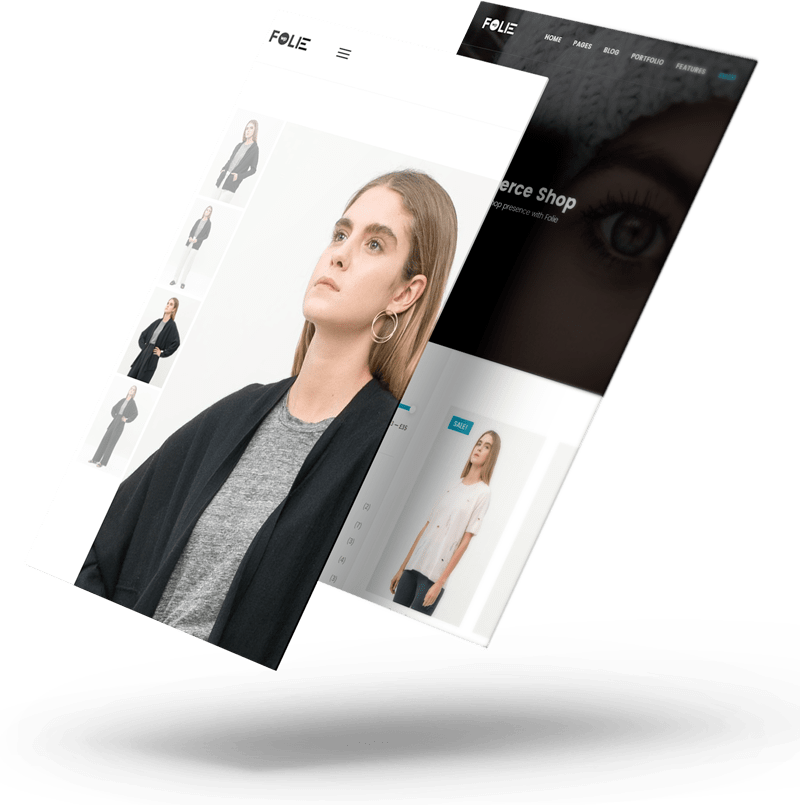 The best WordPress eCommerce platform
WOOCOMMERCE PLATFORM
Folie offer a perfect environment to create your online shop. Woocommece is the most customizable and easy eCommerce platform for WordPress. Folie it was built to fit perfectly with WooCommerce plugin.  You will find ready demos to build your online shop within 5 minutes. As you know everything its LIVE!
PREMIUM WORDPRESS PLUGINS INCLUDED
Folie Extensions

Revolution slider 5.4
Slider Revolution is an innovative, responsive WordPress Slider Plugin that displays your content the beautiful way

Visual composer 5.1
Folie works also with Visual Composer plugin. The plugin its included within the theme.

Layer Slider
LayerSlider is a premium multi-purpose animation platform. Slideshows & image galleries with mind-blowing effects

Envato Toolkit
The Envato WordPress Toolkit plugin lets you view your ThemeForest purchases within the WordPress dashboard

Contact form 7
Contact Form 7 can manage multiple contact forms, plus you can customize the form.

Woocommerce
The most customizable eCommerce
platform for building your online business

WPML Translate
WPML makes it easy to build multilingual sites and run them. It's powerful enough for corporate sites, yet simple for blogs.

ilight box
iLightBox allows you to easily create the most beautiful overlay windows using the jQuery Javascript library.

Live photo
Live photo can be added for the first time in a WordPress theme. Folie have integrated the Apple api to make it simple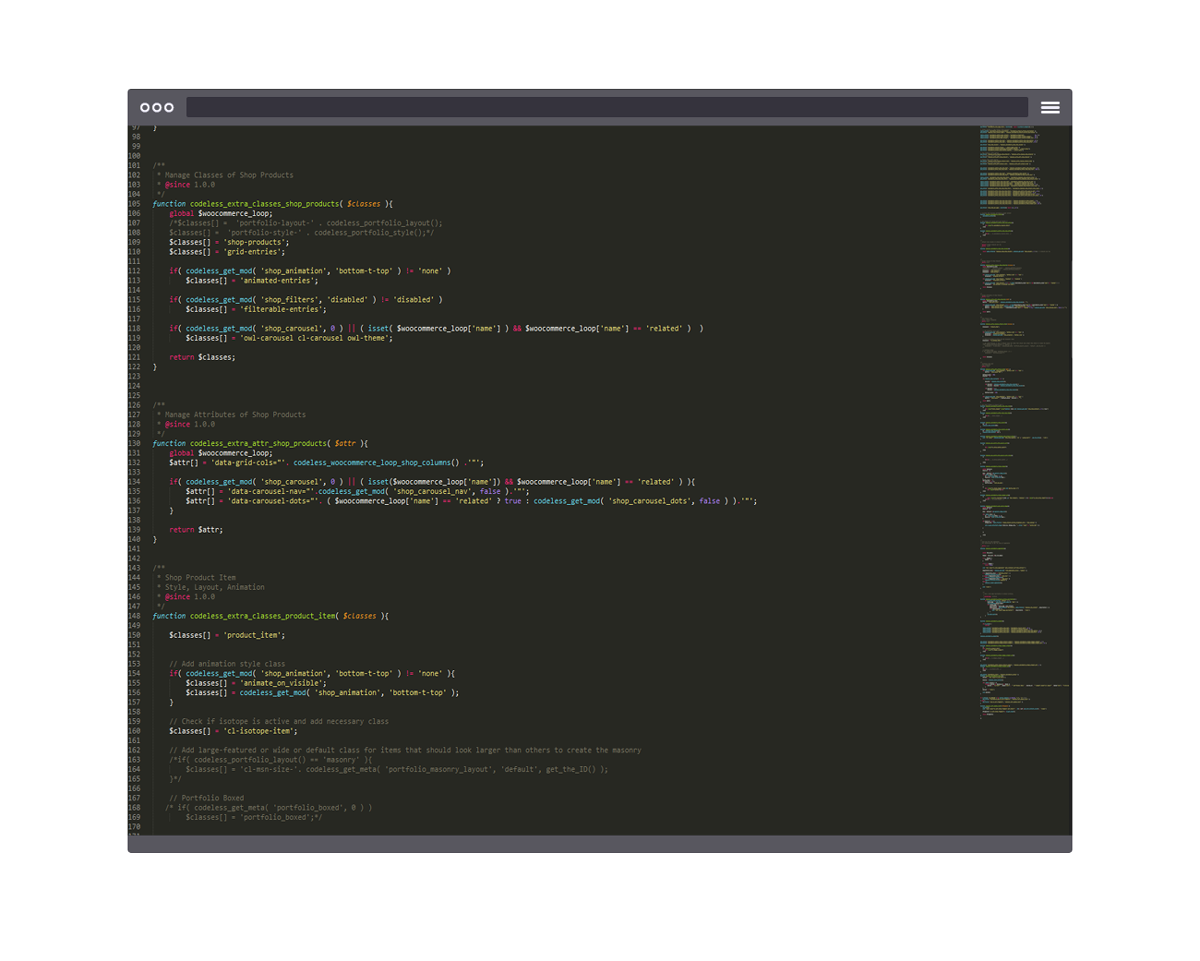 Theme built with WP Hooks
Clean & DOCUMENTED Code
Folie theme offer a perfect documented code for any developer that want to customize or adding another capabilities. Every customization its is easy because the theme it was built with Hooks, so you can add or remove code in any part of the theme without touching the main structure.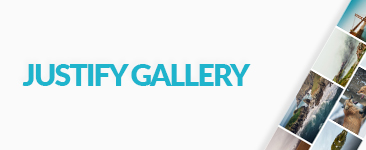 Justify gallery
This is a features that allows you to create an high quality justified gallery of images.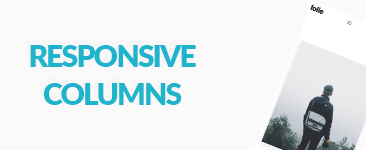 columns for smartphone
Folie offer the possibility to build customized column design for smartphones.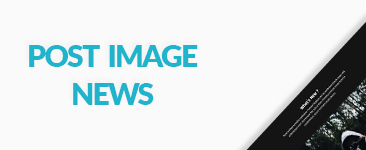 Post Image news
Post module help you to create an innovative blog post with images.
Light & Easy Slider
Codeless Slider
The easiest way to create a slider and customize it as you want. You can add any element from our library to any single slide. The possibilities are infinite. You can create any layout, background, font color, font styles, button. We have considered the slider as an fully integrated element of the theme. The technology after made the slider very light and smooth.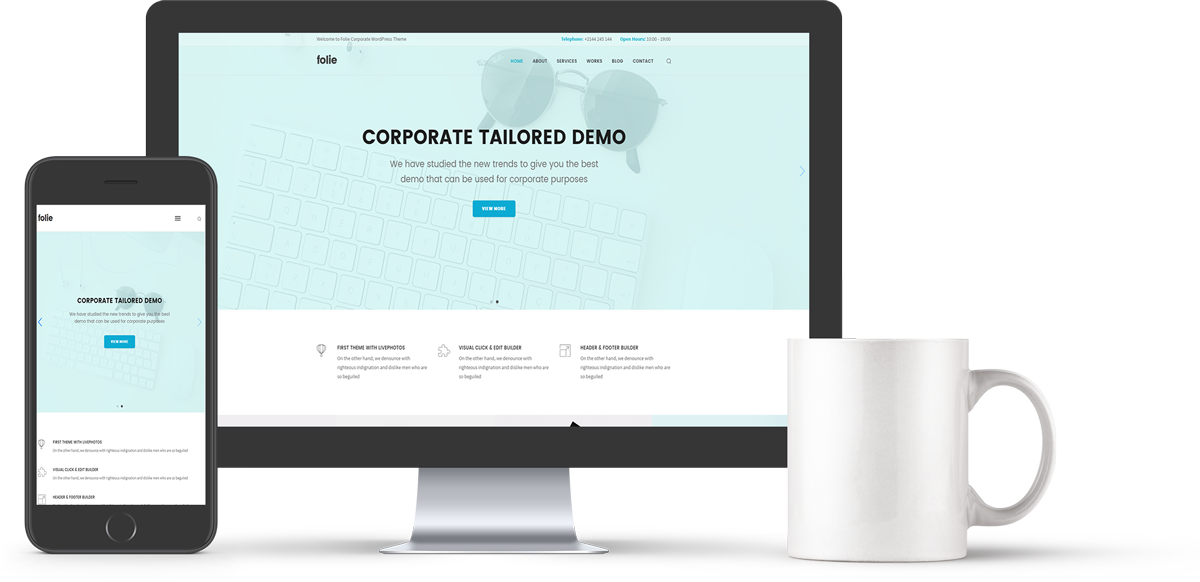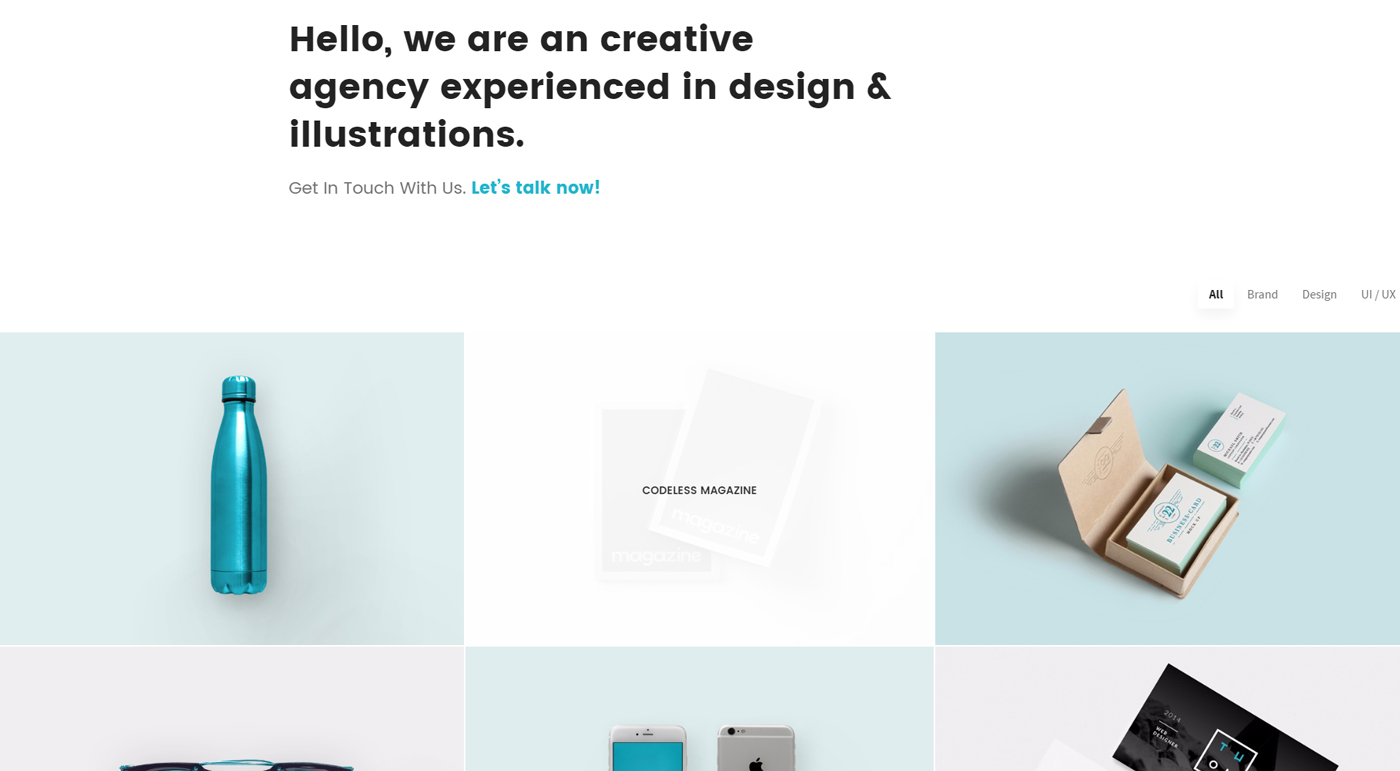 Customize your portfolio style live
Unlimited Portfolio Styles
Users can create unlimited portfolio styles. Design the portfolio style as you wish 100% live. Use predefined or customized style.
Also the single portfolio posts can be created by using all Codeless builder elements without any limitation.