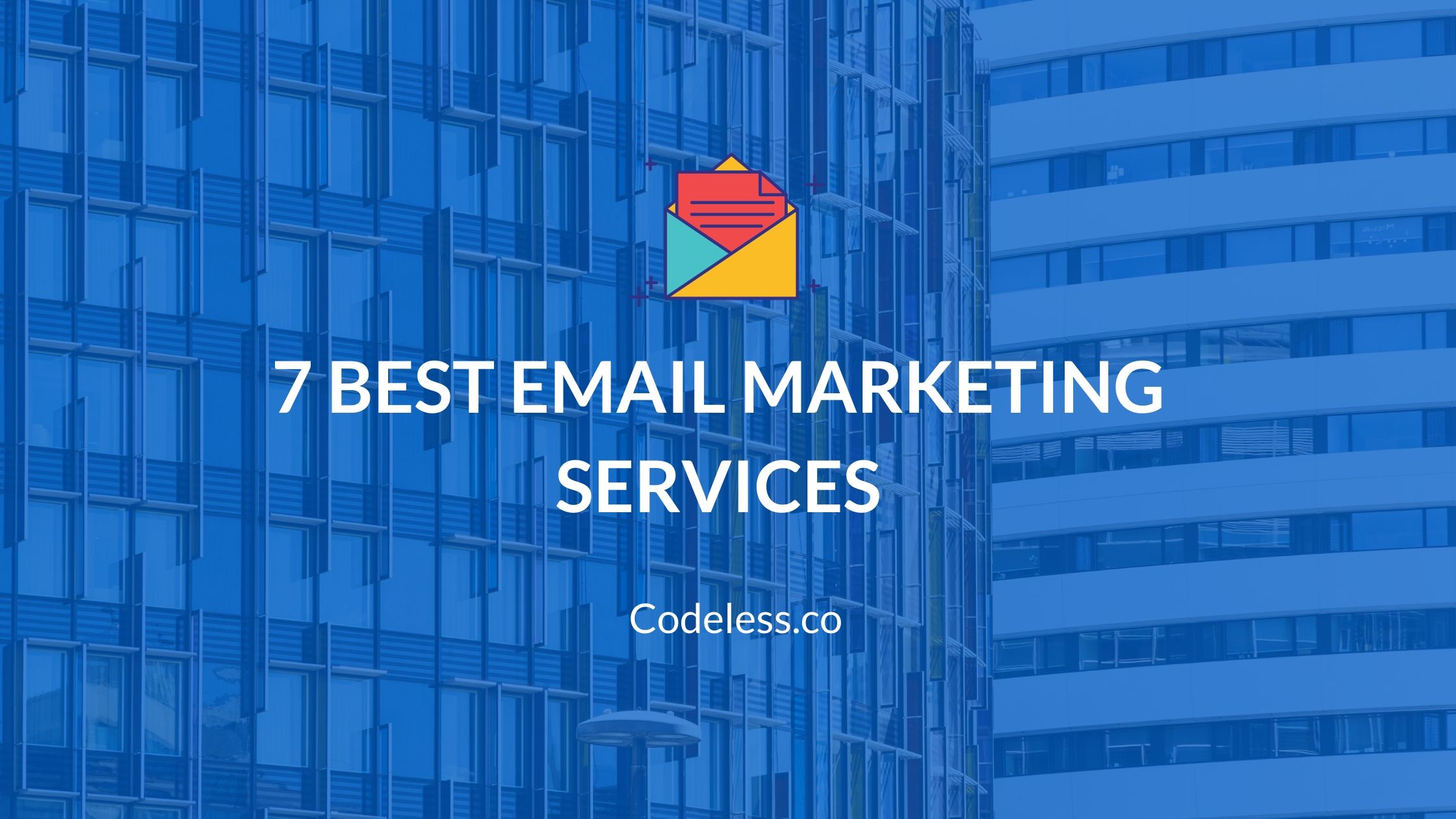 Looking for the best email marketing service providers?
Email marketing service is a simple proof of streamlining and enhancing the email communication to identify the qualified leads, and then mature and nurture deals with those leads. It is the most cost-effective strategy for the online businesses. Learn more: How to setup a mailing list
The tools used for email marketing not only provide email support but also store and organise contact information.
Managing email marketing is easy which gives you a control over your customers while establishing a direct contact with them.
Nowadays, email marketing is a critical strategy for all types of businesses and industries. We have listed our top picks of the best email marketing services.
How do I pick the best email marketing service?
Choosing the right email marketing service significantly affect the success of your business based on the marketing campaign. The success of email marketing highly depends on the software of email marketing as they ensure you email delivery.
You should consider the following to pick the best email marketing software:
Support of live chat, email support, phone support and knowledge base are provided
The deliverability should be ensured and the emails should pass by the spam filters.
All other key applications should also be linked to the email software such as an analytical tool, CRM, online store and blog.
Your own newsletter should allow you to capture subscribers that are linked to a landing page or your site.
Your automation requirements should be fulfilled either in case of targeted campaigns or simple autoresponders.
The service should allow you to create autoresponders, tests, and regular newsletters.
The visual editor should be easy to use so that you can customize the templates for emails without coding.
Now have a look at the seven top email marketing services, out of which you may choose to pick for your business. Here are the notable features with pricing details to make your choice better.
The 8 Best Email Marketing Service Providers in 2021
Let's check absolutely the top 8 best email marketing services in 2021:
1. SendInBlue – Best Email Marketing Software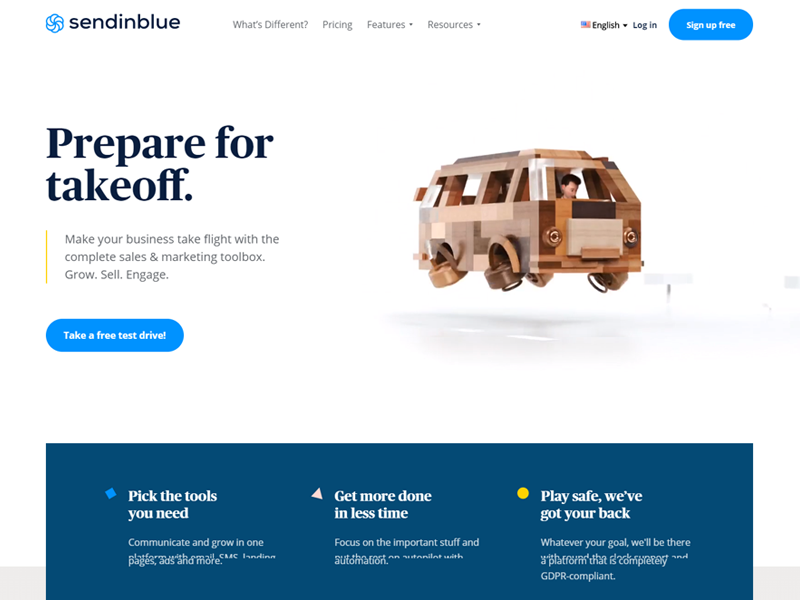 SendInBlue is an popular email marketing service with low budget as there is also a free plan with it, however limited. They actually send out emails that are transaction-based. Also, they are now using a combination of SMS and email.
The free plan is very generous as the plan is not based on the number of contacts but the number of emails. Furthermore, it manages the optimization of email layout, campaign reporting and list management. SendInBlue has an exclusive model of pricing on the basis of email volume.
The plans are quite flexible but without a money-back guarantee. However, you can choose a forever free plan to move along with SendInBlue. The pre-paid credits allow you to purchase some emails without monthly commitment.
Package
Main Features
Price
Free
– Unlimited Contacts
– 9000 email/month
– 3000 email/day
Free
Little
– Unlimited Contacts
– Unlimited daily emails
– 40.000 emails/monthly
$25
Essential
– Unlimited Contact
– No email with logo
– Unlimited daily emails
– More than 60.000 emails/monthly
$39
Premium
– Unlimited Contacts
– Advanced Automation Services
– Unlimited daily emails
– More than 120.000 emails/month
$66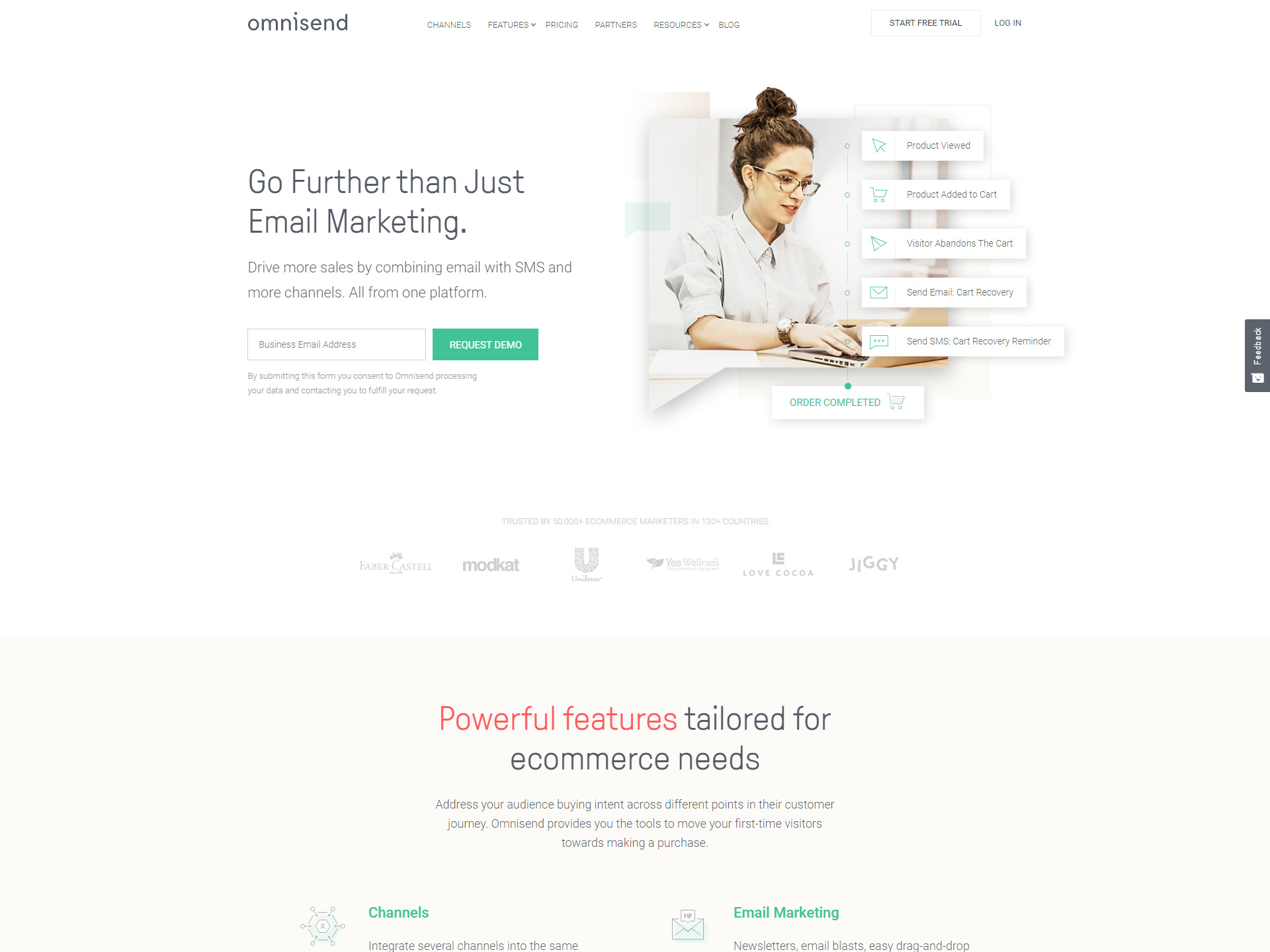 Omnisend is an omnichannel marketing automation platform built with eCommerce in mind. Omnisend has thousands of 5-star reviews in the Shopify App store, G2Crowd, and Capterra review sites. A lot of customers love their platform because it is easy to use and helps to achieve great results.
Email marketing is the core channel at Omnisend. Omnisend comes with a drag-and-drop visual builder that allows you to create your messages in just a few clicks. On top of that, Omnisend also offers advanced email automation solutions, subscriber capture features, including forms, popups, landing pages, and more, all created with that same WYSIWYG builder.

Other channels like SMS, Push Notifications, Facebook Messenger, integration with Facebook Custom Audiences, Google helps to create a seamless communication with your customers.
Packages
Features
Price
Free
– Email campaigns
– Sign up forms
– Popups
– Up to 15,000 emails per month
Free
Standard Plan
– Email campaigns and automation
– SMS
– Segmentation
– 24/7 email & chat support
From $16/monthly
Pro Plan
– Email campaigns and automation
– SMS, Push notifications, integration with
Facebook Custom Audiences, Google
Customer Match
– Segmentation
– Advanced reporting
– Priority support
From $99/monthly
Enterprise Plan
– Everything in other plans plus:
– Facebook Messenger
– email account migration, deliverability
support
– custom IP address, and much more
From $2000/monthly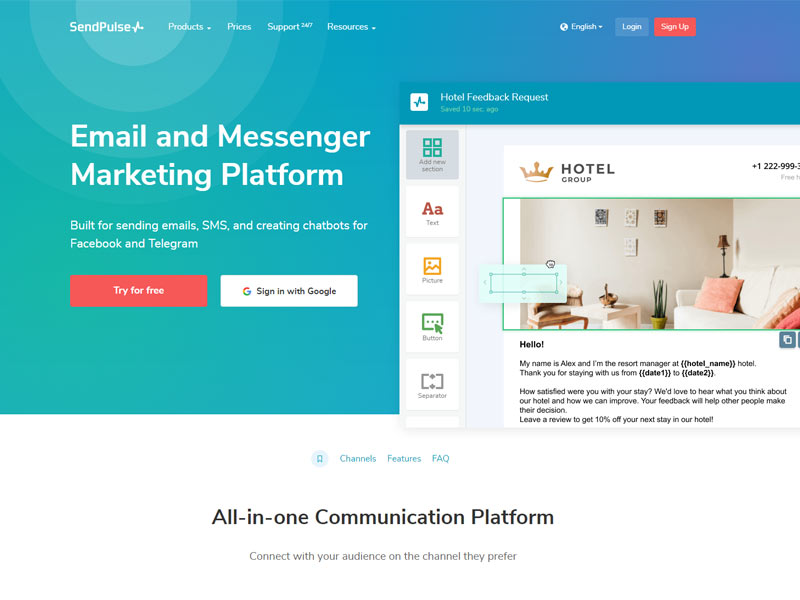 Sendinpulse is great email marketing platform. They provide a great Drag & Drop Editor to make your life easier during the email newsletter creation with 130+ Free templates included.
What makes them different is their chatbots that let you deliver personal and promotional campaigns with Facebook, Telegram, and Viber. Other exclusive features are the Web Push Notification that we can't find in any other service provider of this kind.
Exclusive features:
Automate Complex Flows
Reliable SMTP server
Chatbots with auto-reply flows
Web Push Notification
Resend Unopened Emails
| | |
| --- | --- |
| Subscribers | Price per month |
| 1-500 | Free |
| 1-501 | $6.4 |
| 501-1000 | $9.6 |
| 1001-1500 | $12.8 |
| 1501-2000 | $16 |
| 2001-2500 | $20 |
| 2501-3000 | $23.2 |
| 6001-7000 | $35.2 |
| 10.001- 12000 | $48.8 |
Hubspot is a CRM and email marketing tool provider which offers free bundle with paid plans of premium bundles. Currently, more than 70,000 users are availing its reliable service.
HubSpot CRM connects with different versions of Outlook, G Suit and Gmail. The simple drag-and-drop tool is available for customisation of emails. You can easily add your content, images, CTAs and layouts. You personalised content can also be added to pursue the target customers.
You can be benefitted with the free version which has several advanced features such as extensive analytics, email tracking, ready to use templates, list segmentation, and automation tools. It is excelled for medium and small sized enterprises.
It is perfect email marketing services for large companies
Both paid and free plans include wide range of CRM features:
Packages
Features
Price
Free forever
– 2000 emails/months
– CRM and email tools for free
Free
Starter Plan
– 1000 contacts
– 1000 more contacts pay $50 per month as an additional amount
– Contact tier limit 5X
$50
Professional Plan
– $50 per month as an additional amount
– 1000 contacts
– Contact tier limit is 10X
$800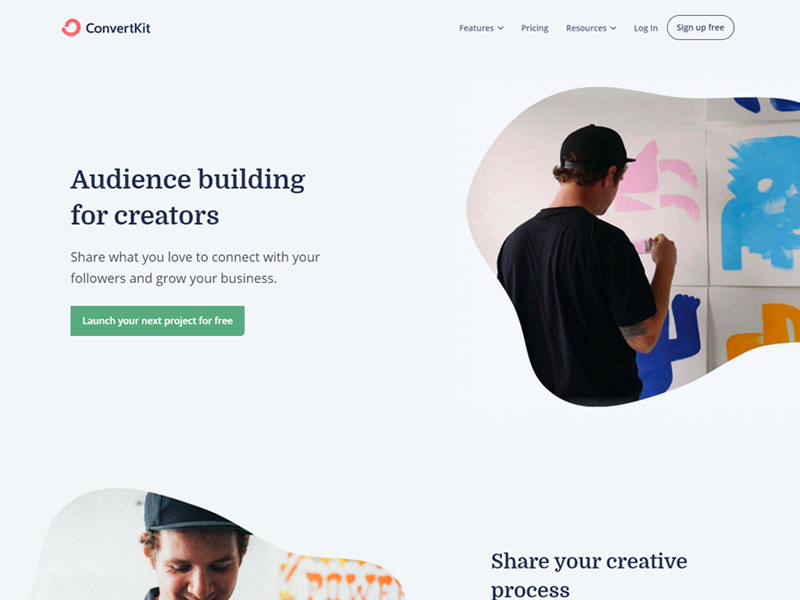 ConvertKit has the creators as their target market so course creators, Instagram stars, authors, bloggers and vloggers can use it. The major advantage is that it allow to create automation workflows on email through visual builder.
The service provides a built-in page editor where you can directly start email marketing without creating your website. The features such as advanced email segmentation, tagging and subscriber management are available.
ConvertKit is suitable for those who look for plain text emails and are willing to pay a bit more on email marketing. The source of traffic is generated by social media or YouTube channel.
A 30 days refund policy is available in case you are unsatisfied with the service. The features are same for all the plans with a trial period of 14 days which will include all the features.
Free packages
There is no free package
| | | |
| --- | --- | --- |
| Packages | Package Features | Price |
| Basic | 0-1000 Subscribers per month | $29 |
| Premium | 1000 – 3000 Subscribers per month | $49 |
| Premium Plus | 3000 – 5000 Subscribers per month | $79 |
| Gold | 5000 + Subscribers per month | Custom Pricing |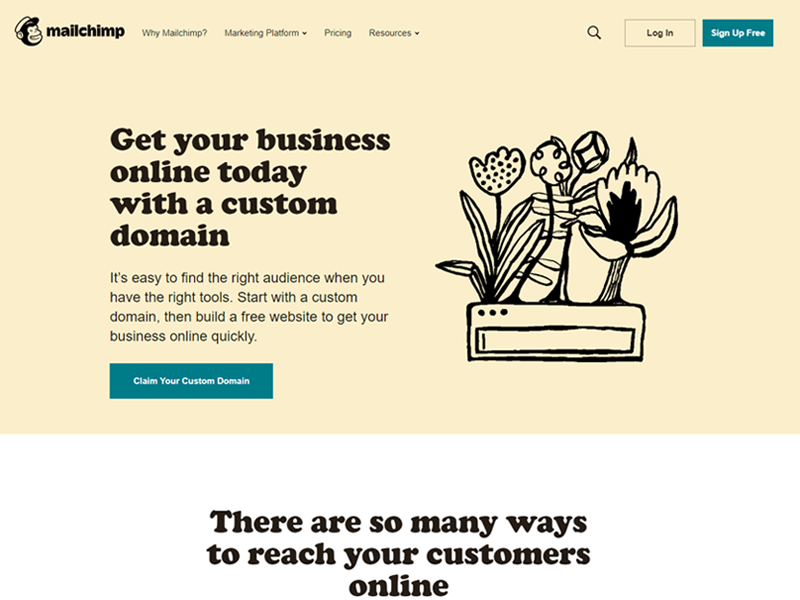 Small websites and bloggers can be benefitted with MailChimp as it is simple and offers a free plan. MailChimp are the leading marketing having more than 1 billion emails in a day.
The new features are being updated all the time. Social media integration is also intact. The templates are easily available and are easy to customize.
The advanced features of email marketing are also available like app and service integration, autoresponders, contact segmenting, A/B testing and sending according to time-zone.
MailChamp is high in demand because of its free offer. Bloggers and small businesses are high in using MailChamp who need an easy tool with advanced feature, yet free of cost. As the free packages are so extensive, there is no money-back guarantee or refund except for the technical issue from the service provider. We also built a detailed comparison Mailchimp vs Constant Contact.
Packages
Features
Price
Forever Free
– 30 days email support
– 2000 subscribers
– Over 10.000 emails in a month
Free
Essential Plan
– Up to 5000 subscribers $49/monthly
– Up to 10,000 subscribers $74.99/monthly
– Up to 25,000 subsribers $189/monthly
– Up to 50,000 subscribers $259/monthly
$9.99/monthly
Standard Plan
– Up to 5,000 subscribers: $74.99/monthly
– Up to 10,000 subscribers: $99 / monthly
$14.99/monthly
Premium Plan
– Up to 20,000 subscribers: $399/monthly
– Up to 50,000 subscribers: $599/monthly
$299/monthly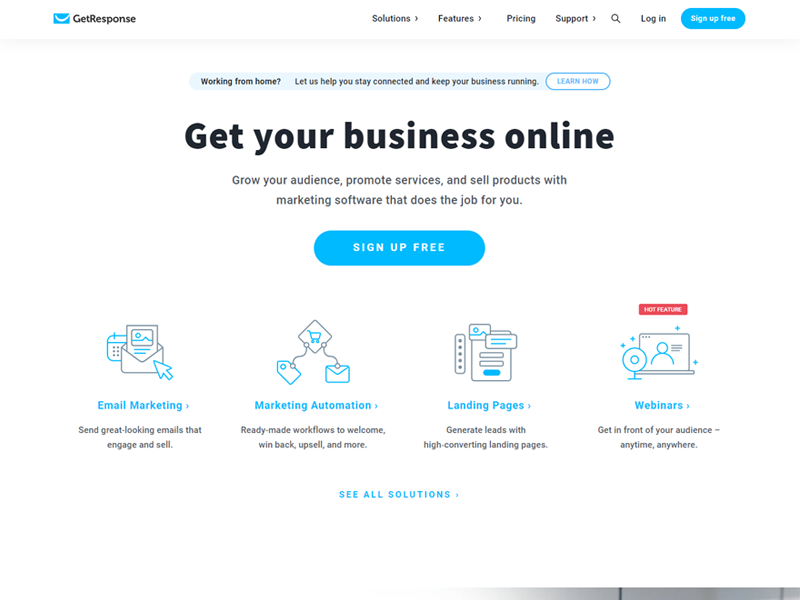 It is an online marketing platform that comes with a webinar solution and a landing page. It is an all-in-one marketing platform. There are unique features like the creating webinars or landing pages.
It is less efficient as compared to other email marketing platform but it can dramatically grow your list of emails. A drag and drop feature is used for email creation.
Moreover, all the advanced features are available such as software integration, autoresponders, A/B testing, and list segmentation. In order to find the increased open rates, you will be able to find a perfect time of day to send emails. It is called perfect timing.
A 30 day trial period is available where all the features are accessible. No money-back guarantee or refund option is available.
Packages
Prices
Basic Plan
– Up to 1,000 subscribers: $15 per month
– Up to 2,500 subscribers: $25 per month
– Up to 5,000 subscribers: $45 per month
– Up to 10,000 subscribers: $65 per month
Plus Plan
– Up to 1,000 subscribers: $49 per month
– Up to 10,000 subscribers: $75 per month
Professional Plan
– Up to 10,000 subscribers: $165 per month
– Up to 25,000 subscribers: $255 per month
Enterprise Plan
– Up to 100,000 subscribers: $1,199 per month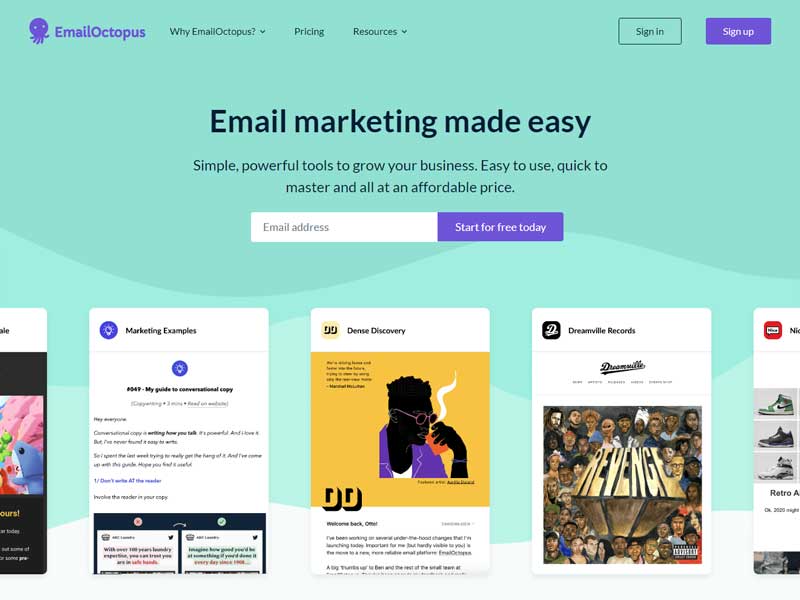 The feature of EmailOctopus that makes it different is the possibility to create subscribers forms directly from their platform for your website. Also you can build landing pages to increase your leads conversion.
EmailOctopus can build beautiful emails with pre-designed templates that can be edited with drag and drop builders. Their email tracking system looks very detailed which helps to increase your email open and click through rate.
I have to say that EmailOctopus is one of the most cheapest email marketing services. You can send about 10.000 emails to 2500 subscribers for free, if you move to the basic package with $30/month you can send 100.000 emails to 10.000 subscribers.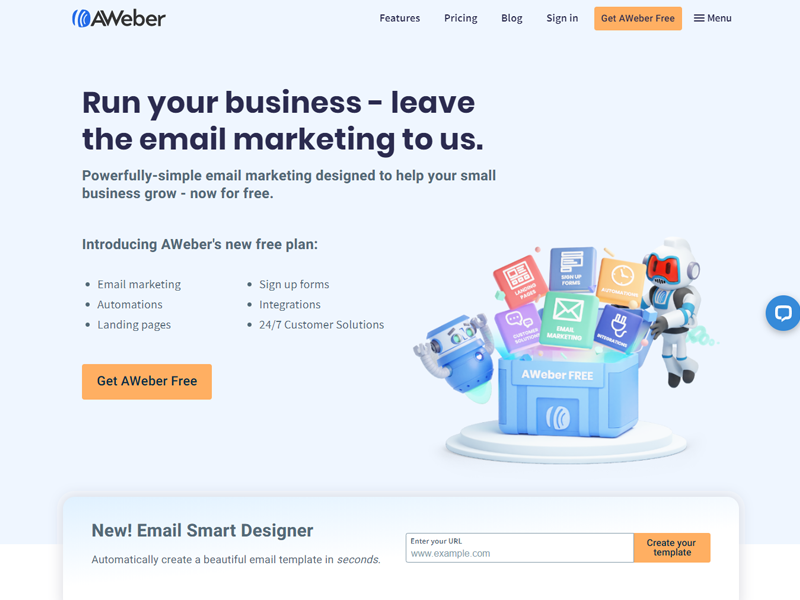 It is one of the most popular tool for over 18 years and have autoresponder emails of its own. The features are simple as you expect from a good quality service of email marketing. A drag and drop email builder along with integrated plugins and pre-designed templates are the tools it offers.
Triggers based automated email sequences can be created with email follow up. It also has an ability of A/B testing, deliverability rates, and open rate data to the market. Email sign up forms can be quickly and easily generated with the website.
It is best for streamlining the marketing structures of small teams. 30-day free trial offers all the features and no refund policy.
| | | |
| --- | --- | --- |
| Packages | Subscribers No | Price |
| Package Number #1 | 0-500 subscribers | $19/monthly |
| Package Number #2 | 501-2,500 subscribers | $29/monthly |
| Package Number #3 | 2,501-5,000 subscribers | $49/monthly |
| Package Number #4 | 5,001-10,000 subscribers | $69/monthly |
| Package Number #5 | 10,001-25,000 subscribers | $149/monthly |
| Package Number #6 | 25,001+ subscribers | Get Custom Quote |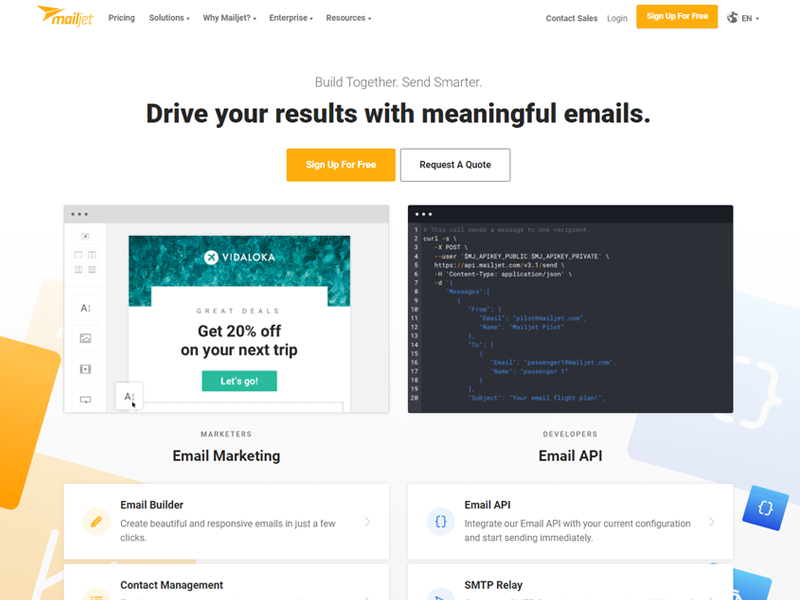 MailJet offers transactional emails. Some advanced features are also available such as team collaboration, sub-accounts, and automations. The plans are quite affordable with a substantial free offer. Drag and drop tool is effective too.
A/B testing, segmentation and automation are not accessible in free package rather you will need to upgrade to one of the paid packages to avail these options. MailJet is well suited for beginners as it is affordable and simple, yet a great tool to begin with.
Packages
Features
Price
Forever Free
– 6000 emails per month
– 200 emails daily
Free
Basic
– Unlimited per day emails
– 3000 emails per month
– All features available
$9.65/monthly
Premium
– Advanced features available
– 30,000 emails per month
– Unlimited daily emails
$20.95/monthly
Enterprise
– Dedicated account management services
Customized offer