Welcome to Codeless, a team of passionate individuals who are dedicated to building WordPress themes and providing valuable, convenient, and enjoyable online experiences through a wide range of products, services, and educational resources.
We specialize in the creation, maintenance, and scaling of online businesses and websites, and we strive to empower our audience to achieve their online goals without the need for coding skills.
On our website, you can find a wealth of information and resources, including:
Our Free and premium WordPress themes
Comprehensive reviews of website builders, hosting, and marketing software
Web Product and service comparisons to help you make informed decisions
Free no-code website building tools
Step-by-step guides on how to create a modern website or blog without coding
Email marketing strategies and best practices
Our Story
Eldo Roshi & Ludjon Roshi are two brothers from Albania, who have been passionate about the internet and web development since their childhood. At the age of 12, they started their journey by creating their first website.
As they grew up, they honed their skills, gained knowledge in engineering and computer science, and are now dedicated to helping others create professional websites without needing any coding skills through their company, Codeless.
Codeless was founded in 2012 when Eldo & Ludjon brought together a team of developers and designers with a shared vision of creating easy-to-use WordPress themes and offering exceptional support to their clients. They started on Themeforest, where they transitioned from their full-time jobs as developers to freelancers who could work from anywhere, at any time.
Over the years, they transformed Codeless into a successful business and in 2014, they launched their flagship WordPress theme, Specular, on Themeforest. The launch of Specular marked a turning point for the company, and they started a blog to help their customers learn about website and blog creation and monetization. They also developed other popular WordPress themes like Tower, Folie, and Remake.
Today, eight years after the launch of Specular, Codeless has been in the WordPress industry for over 10 years and has earned over $3 million by selling WordPress themes and helping people build their online businesses.
Our Mission
Today, our mission is to give back to the community and empower as many people as possible to build modern websites and online businesses, regardless of their coding abilities.
Our Themes
We are proud to build extremely flexible and customizable WordPress themes. Earlier we started with our custom-made page builder themes, moved to Visual Composer, and now building Elementor themes.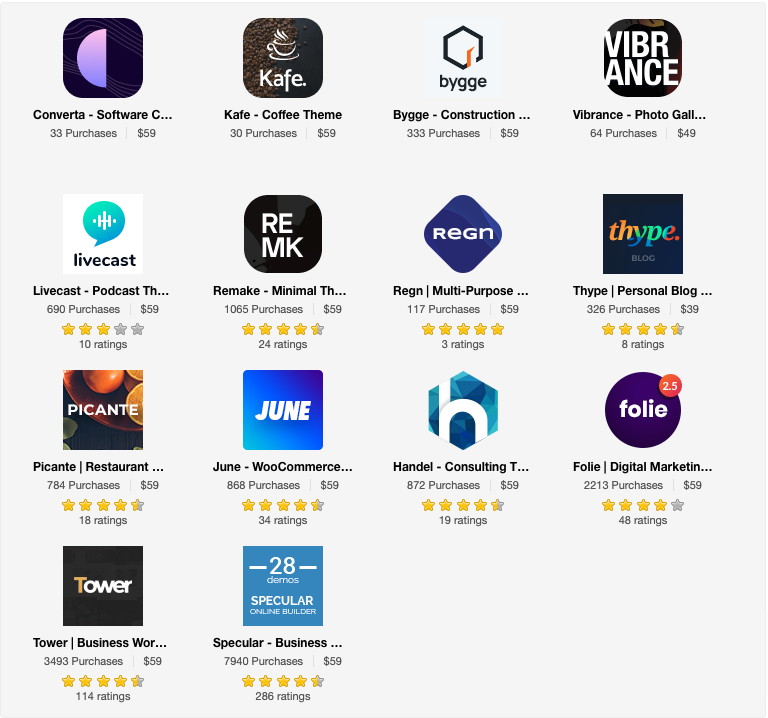 Our next step is moving to Gutenberg block-based simple WordPress themes. We are building our new free WordPress theme: Quinto – called Quinto because it is the fifth time we have rebuilt our framework and theme structure to make sure it has the latest development and design standards. It will be online soon!
All our products share the same intention: helping users to build websites without coding!
But, themes it's not all that we do. Also, we create WordPress plugins and various website/marketing tools to automate and facilitate the website creation journey.
View all our WordPress themes.
Research and Reviews
At Codeless, we are committed to providing impartial and in-depth research on a variety of products and services, from hosting to website builders. Our research team tests each product and collects real user data, which is then analyzed by our content team and presented in a clear and concise manner by experts in the field.

We hope you find our website informative and helpful as you embark on your online business journey. Also, a big thank you to our Web designer Ergys Temali.
Thank you for being part of the Codeless community!
Best regards,
Ludjon Roshi and Eldo Roshi, Co-founders and Researchers, Codeless.