When we talk about WordPress, the picture that flashes on our minds is that of beautiful responsive websites. There is no doubt that the majority of sites that we see today much with WordPress which is perhaps the most sought-after Content Management System.
Being an open source system, it has grown and enriched with time as people have contributed immensely to its development.
In the beginning, way back in 2003, it was as merely a blogging system but very quickly it changed its characteristics and converted into a robust CMS (Content Management System) that brought around radical changes in website making.
During its journey, WordPress has amassed thousands of plug-ins, themes and widgets that have helped the platform to grow like a monster. Every resource that you dream of in web publishing is available on the platform that has become the unanimous choice for web publishers.
Get ready to make the best use of WordPress
Despite its extensive usage by millions of organizations, individuals and businesses across the world, there are yet some visible gaps in understanding the system. While people talk about widgets, themes, databases and plug-ins in the same breath, not many people know well about these features.
If you ask someone to explain the difference between WordPress.com and WordPress.org, in most cases you get answers that show people are not entirely aware of the way the platform functions. Unless you know how WordPress works and how the features function, you will never be able to make full use of the benefits offered by the splendid platform for web publishing.
WordPress provides endless opportunities, and it is only due to your limited understanding of the system that you might be held back to make better use of it. Read on to know about what various features of WordPress that gives insight into its working.
Check out these detailed guides on how to start with WordPress:
Do you want even more WordPress tutorials and tricks? Check out our WordPress tutorials hub.
WordPress.com vs WordPress.org
Do not be confused by two WordPress sites – WordPress.com and WordPress.org because these two sites function in completely different ways.
WordPress.com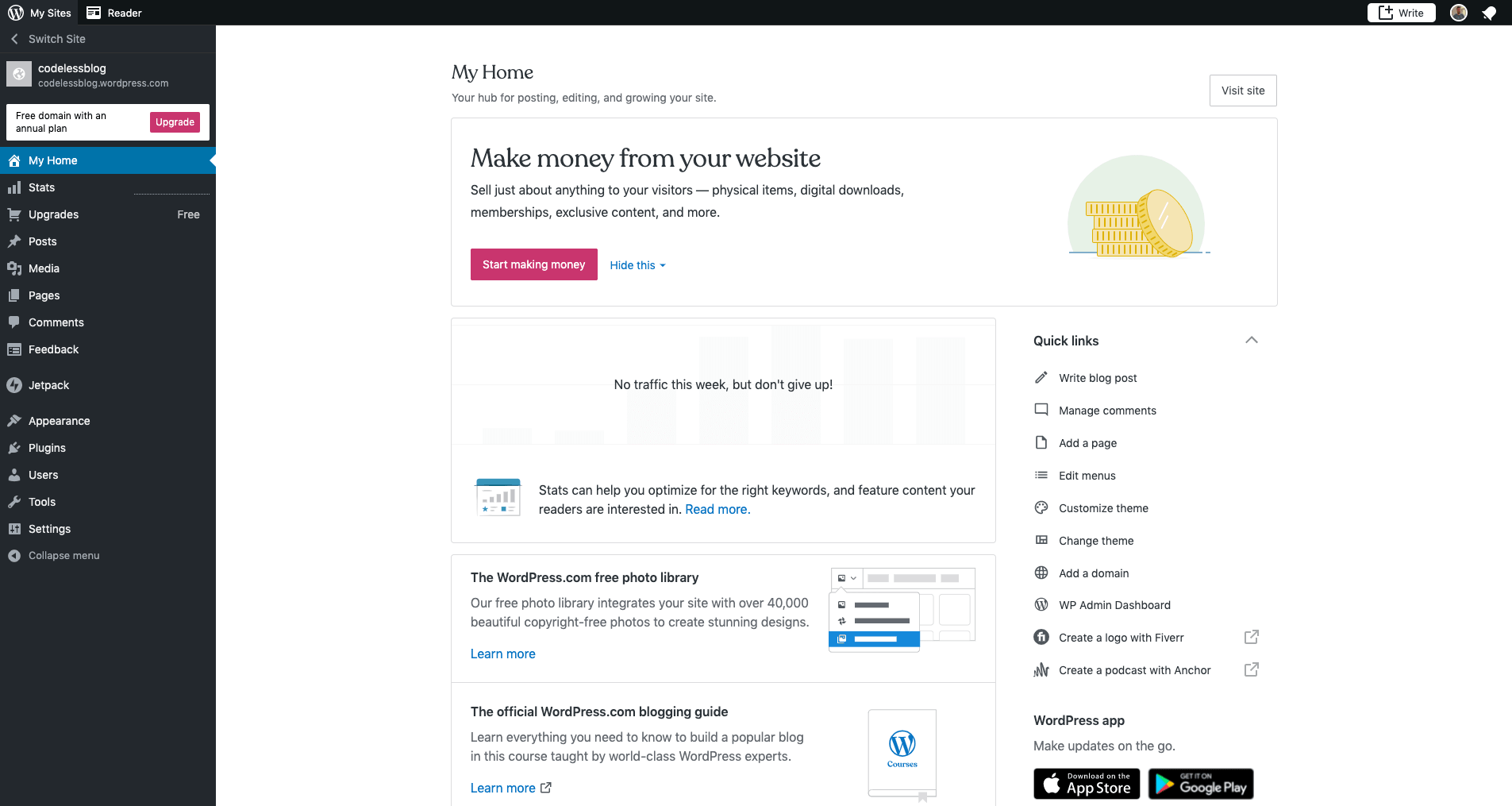 WordPress gives a taste of what is in store for you by allowing the use of WordPress.com, which is a free blog for posting content. It is an excellent opportunity to test the waters before you take the plunge as you familiarize with the platform and gain confidence from it.
However, you can neither place advertisements here nor advertise your product or service – hence monetization is not possible. You get a readymade host for your blog and traffic comes to your site automatically but cannot maneuver this platform in your way, as you cannot use themes and plug-ins of your choice but have to depend on the ones provided free.
To get those facilities you must upgrade to a premium account that offers many options from custom design to domain names and hot themes just to name a few.
WordPress.org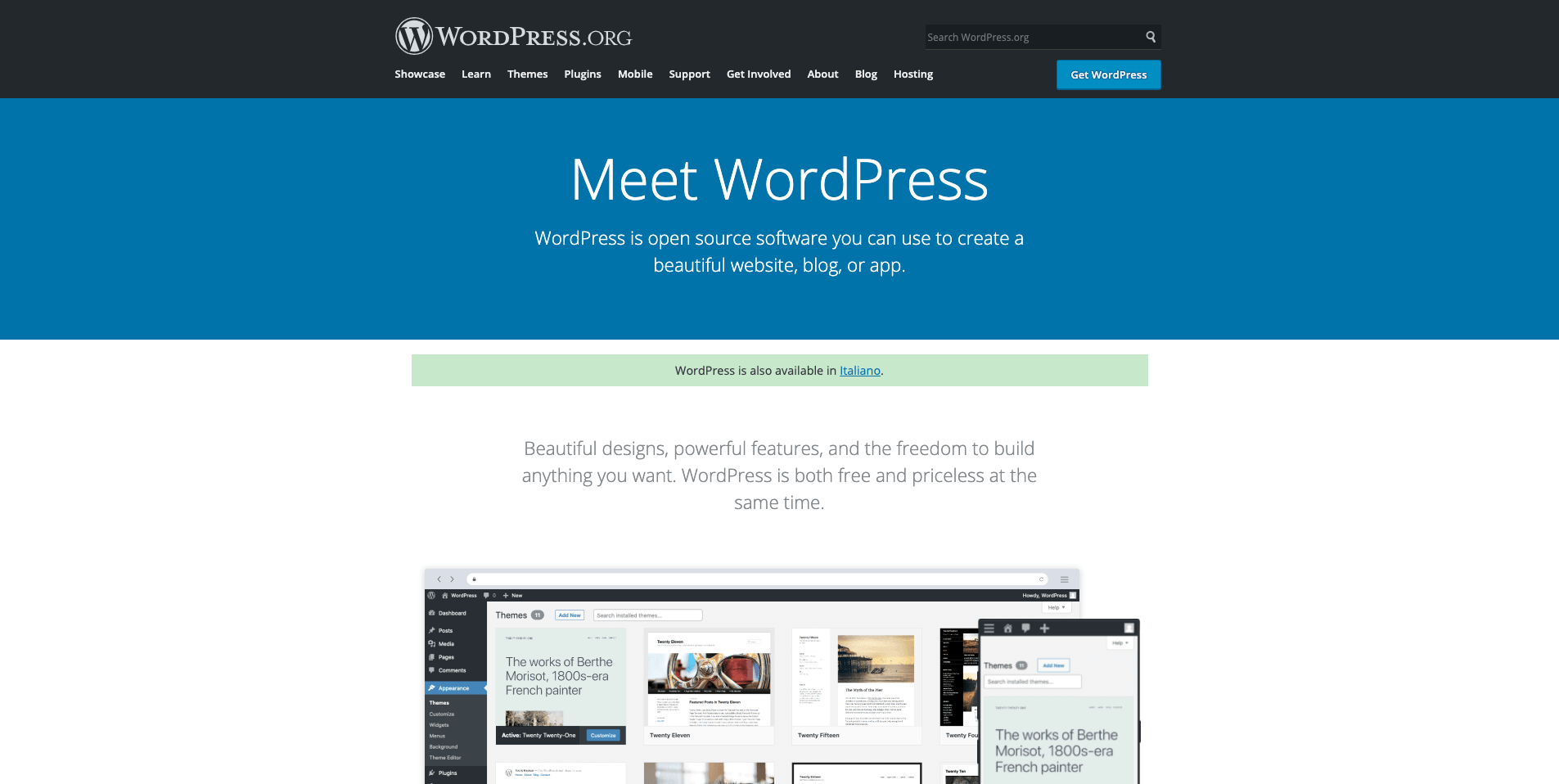 This is a self-hosted version and comes with complete features of WordPress. It offers a combination of a managed platform that gives you the comfort of staying carefree while you can pay undivided attention to the content.
You can publish a blog on this platform in just a minute without having to worry about creating a ready-made database or indulging in codes. You have to pay for the hosting service but have complete freedom of making money from the platform by using your acumen for web publishing and marketing.
However, you must care for your site and maintain it while taking all measures of driving traffic to your website.
WordPress Themes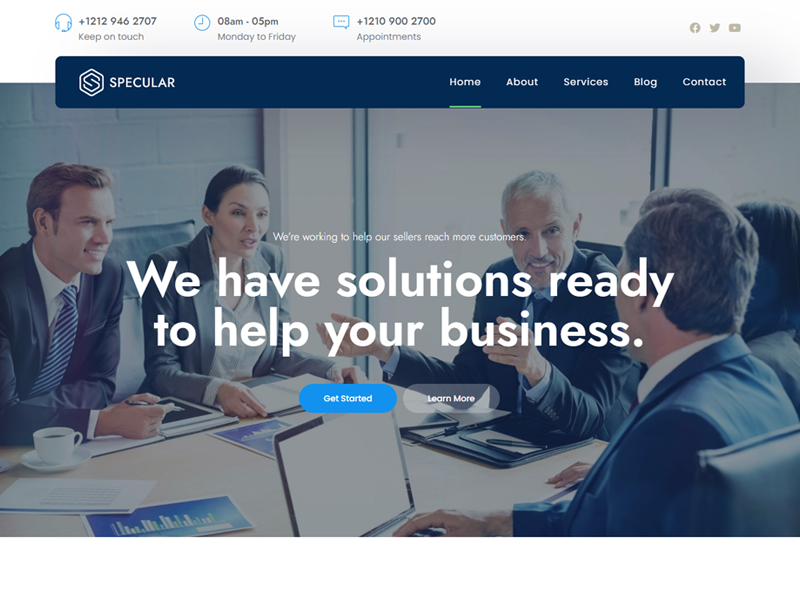 Since WordPress is a Content Management System, it offers enormous opportunities of creating the most appropriate and attractive websites by using any of the many themes on offer. WordPress themes offer plenty of options for customization that professionals handle with ease because many of it involves coding. Be extremely careful in choosing themes because it becomes your face on the internet.
Having the basic knowledge of WordPress will help you to interact effectively with professionals who help you out to host the most excellent website that provides the best return on your investment.
Looking for a specific WordPress theme for your website? Check out these collections:
Looking for even more themes? Check out our WordPress themes hub.
WordPress Plugins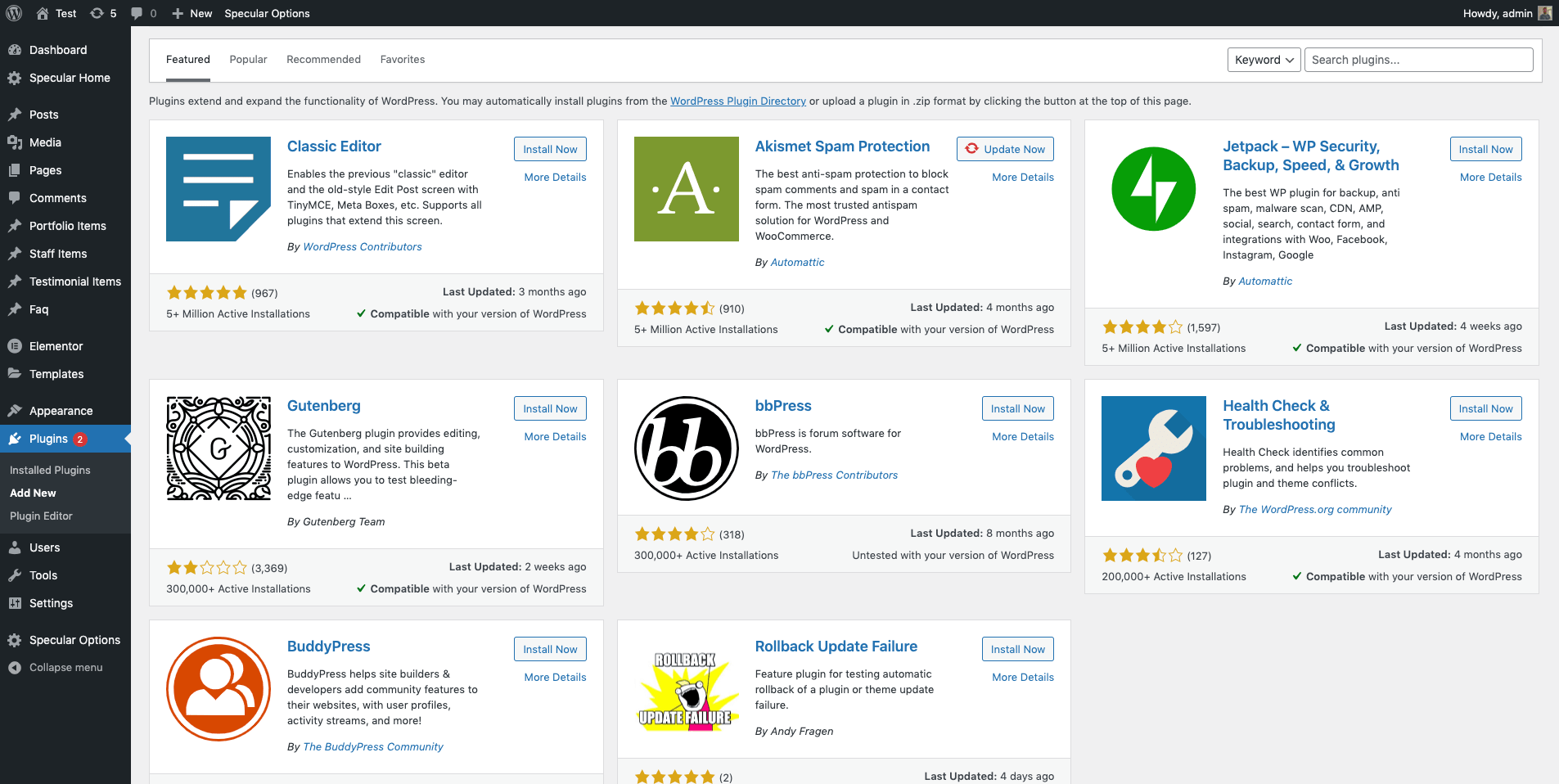 The power of WordPress lies in its plugins. Whenever you want your site to perform something special you can add a suitable plugin to get it done. The effects are the same as you experience when you upgrade your computer or add some extra options to your car.
It creates many conveniences not only for you but also for viewers who feel more comfortable. So many different types of plugins are available that you can do almost anything you like by using it.
A directory of plugins is available at WordPress.org from where you can download the plugin of your choice. You can even comment and rate plugins. For using plugins, you must install it. Some plugins that appear in the sidebar will need the assistance of widgets to derive the desired effects.
Check out the best WordPress plugins collections:
Looking for even more plugins? Check out our WordPress plugins hub.
WordPress Database
When you are working with WordPress it is almost mandatory to have some knowledge about the behind the scene performers among which the database tops the list.
The database is extremely important because it is the storehouse of your content. When viewers look for your content, the system extracts it from the database to exhibit it to viewers with the help of theme files and plugins. The database is crucial for your online existence, and you must take extreme care by properly maintaining it.
Read More: 17 Best WordPress Maintenance and Support Services 2023
What are WordPress widgets?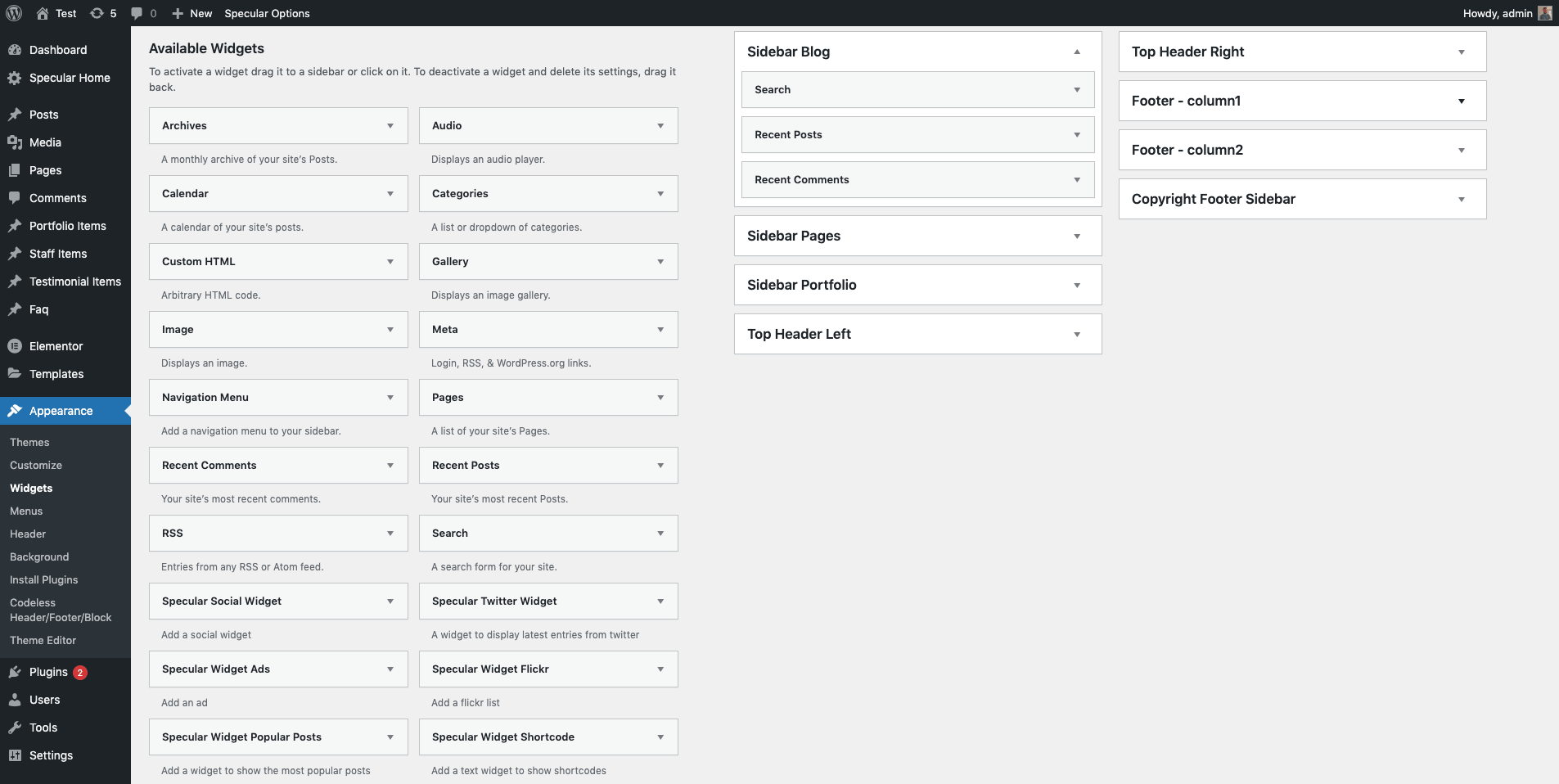 Widgets stimulate WordPress plugins and make it more effective for users thereby increasing its usefulness. There is a close relation between widgets and plugins because without widgets plugins could not function properly.
The extra features like dragging and dropping items comes from the widgets. There are some default widgets but you can add more from the many varieties on offer and make use of it. And all this you can do without having to learn or use codes.

Ludjon, who co-founded Codeless, possesses a deep passion for technology and the web. With over a decade of experience in constructing websites and developing widely-used WordPress themes, Ludjon has established himself as an accomplished expert in the field.