By default, WordPress shows all posts content on the homepage and this can make your homepage load slower or make it difficult to read. Adding the "Continue Reading Button" / "Read More Button" link is the best solution to fix this issue on these posts. You can add this button in that position that you think it's enough text to show for that particular post.
The first thing you need to do is to specify the position that you want the "Continue Reading" button. You can split it into paragraphs (blocks) by just pressing Enter. After that, click the Add block "Plus". A new dialog will be shown.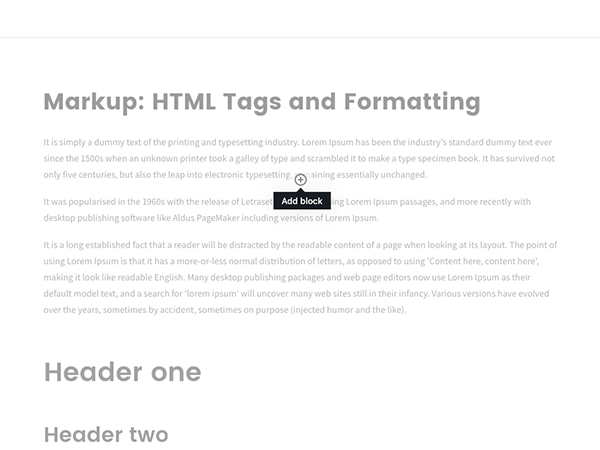 At this point, you just need to add the "More" Block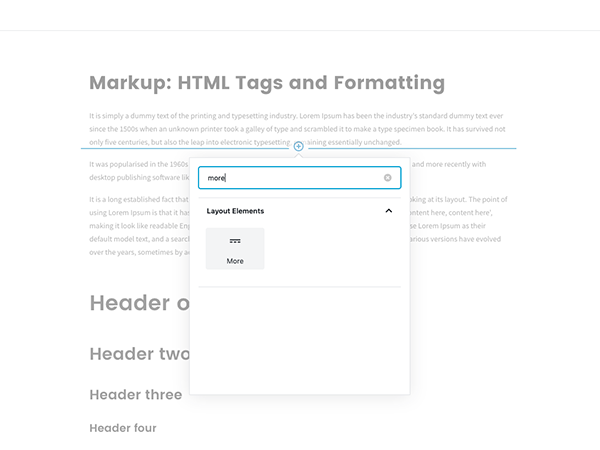 Automatically add "Continue Reading"
Using Codeless Themes you have the possibility to automatically add the "Continue Reading" / "Read More" link on each post. Using Codeless Theme Options you can specify the length of each post by simply modifying an option! Here it is an example of Options Using Folie WordPress Theme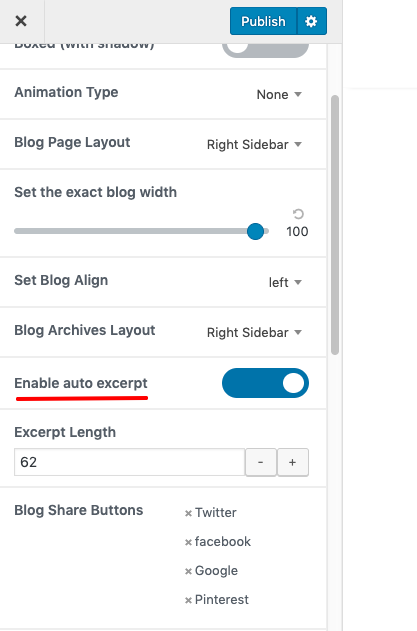 First, switch ON the "Enable Auto Excerpt Option" then you can specify the number of words to show for each post. This is the simplest way to automatically auto excerpt and add the "Read More" button link on each post. Then the style of the "Continue Reading" button may vary from theme styling. This Auto Excerpt Option is available in our Premium WordPress Themes listed below.
If you have any questions, feel free to write a comment below or just write on Live Chat.

Ludjon, who co-founded Codeless, possesses a deep passion for technology and the web. With over a decade of experience in constructing websites and developing widely-used WordPress themes, Ludjon has established himself as an accomplished expert in the field.