If you are wondering about the reasons why thousands of people are attracted to websites, you are not the only one doing this. It takes a lot of hours to make a website a success. Let us unravel the secret of doing so.
Yet, the main reason behind all of this is splendid web hosting. There may be several other things that you should take seriously to make your website a success in addition to good web hosting. Or some of you might also say that web hosting is not that important.
I emphasize again if your web hosting is not exceptional, your website existence will cease.
In this post, we will review a globally renowned hosting provider, Exabytes.sg that is suitable for all sizes of businesses.
About Exabytes.sg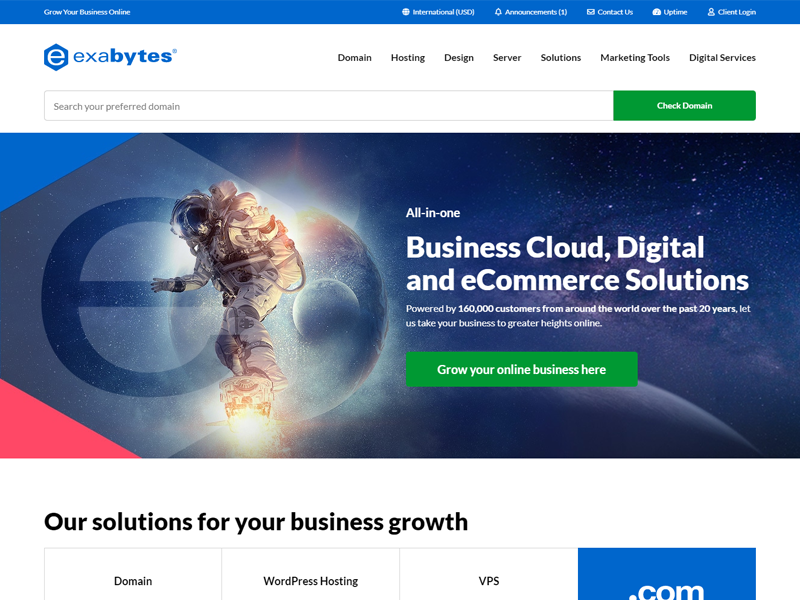 The operating data centres of Exabytes are located in U.S., Indonesia, Singapore and Malaysia. It gives its customers a strong foothold in the Asian market. The support personnel and the system engineers are giving 24/7/365 customer support.
Exabytes has been a globally leading company being successfully working for major brands in the world. It is in the web hosting industry for the past 18 years now. Currently, it hosts tens of thousands of websites throughout the world.
Let's indulge into its interesting and useful features to know more about what it offers.
Exabytes Features: Overview
Server Uptime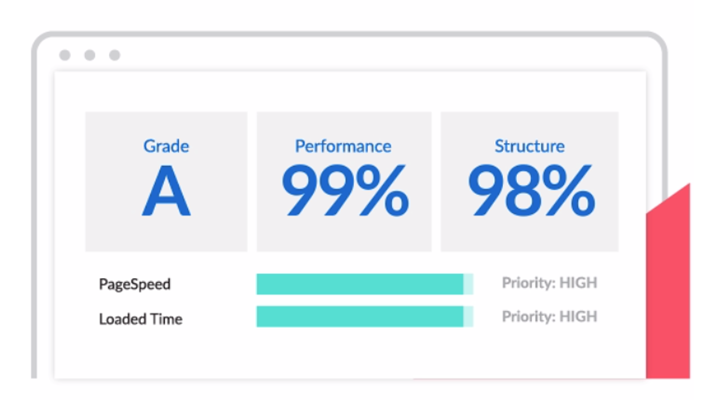 One of the biggest attractions of all time is the uptime response from a potential web host. Some of the web hosts in the industry deliberately claim to provide a high uptime server response that they do not provide ultimately.
On the other hand, Exabytes excels in serving a regular uptime. Therefore, the websites hosted with Exabytes are available almost all the time. Exabytes promises to provide 99.9% uptime which serves most of the customers perfectly.
Round the clock support
We never like to face any technical difficulty or obstacle while dealing with the website and online business. These are all technical parameters that you do not have to be worried about.
Exabytes.sg, therefore, takes care of all its customers all day. If you ever get stuck with the queries, you can simply contact their team and they will get back to you on priority. The expected time of their ticket response is just a couple of hours.
It provides round-the-clock support via email and live chat for all customers. Phone support is also available to those located in Indonesia, Singapore and Malaysia. The extended community forums and knowledgebase also provide additional support.
However, it does not offer phone support for its customers in the U.S.
The move of providing phone support to the entire worldly customer would be excellent. However, it is a time and labor-intensive support media.
Besides, the customers in the U.S. can expect high-quality support from the email ticketing system and live chat functionality.
Fast and secure services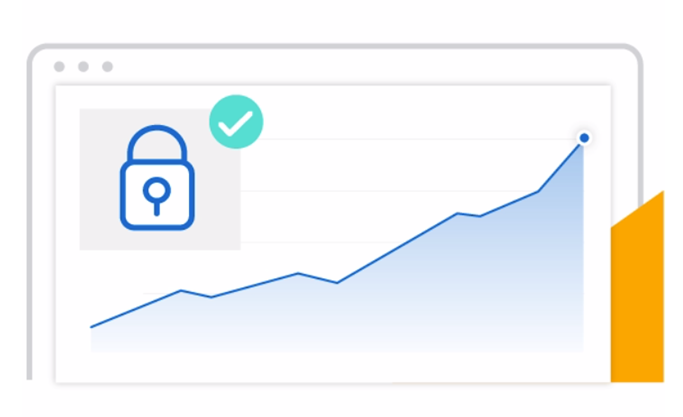 In our opinion, there is no point in opting for a web host if it fails to keep your ease and security on priority. A host should be rapid both about the quality and performance. Fast WordPress hosting is also essential for SEO.
Exabytes is ranked among the top 10 providers that take care of the speed as well as the security of your website. Also, it offers the safest solutions for the success of your business.

It runs the gamut from SSL certificates and backups to search engine optimization and email or social marketing tools. Moreover, it partners with experts at Immunify360, R1Soft, Cloudflare, Symantec, Sucuri and SiteLock to protect your customers' data.
Flexible and Manageable hosting
You do not need to appoint a developer or an expert to manage your hosting. Even a non-tech savvy individual can get the technical stuff done using the most user-friendly cPanel.
Exabytes has effectively carried simplicity and usability in all its specifications. It has included the drag and drop builder to develop the website in no time. The pre-built WordPress templates also help with new site development and enhance the online presence with one-click installation and shared hosting.
In addition, the hosting plans also include free restores and backups, high-tiers packages, email tools, security and enhanced SEO packages.
Above all, it includes the Plesk and cPanel control panels in an impressive way. The management portals at servers are also user-friendly and comfortable to the customer of shared hosting. The dedicated server and VPS also contain these perks. Customers can also enjoy access to the root server space. The graphical interface, however, ditches the command line.
If you are a new customer and sign up for a plan, follow the standard registration procedure for duration and domain setting. As a user, you will also get a chance to add upgrades at a premium level for email marketing, website security, a spam filter and web design.
The upsells are also highly welcomed. However, you need to notice that the services of domain privacy are added by default.
We found Exabytes as a worthwhile service that is incredibly well priced. But the dark UX practice is not at all welcomed.
Supports Ecommerce
Exabytes strongly supports WooCommerce. The WordPress hosting plans offered by Exabytes help you easily sell your services and products online. WooCommerce also provides flexibility for your website to manage and sell unlimited products with no transaction fee.
Google Site Kit
Exabytes hosting also provides Google Site Kit. It will tell you the analytics of how and when users or visitors use your website. With all this information, you will be able to learn what next you should do with your WordPress dashboard.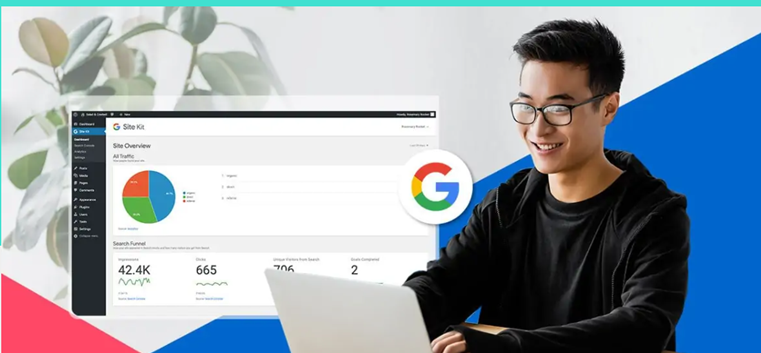 It will let you easily install all the Google Tools on your website. Also, you will get to have useful insights in your WordPress dashboard. Above all, you do not need to have coding language.
With the Google site kit, you will get the benefits of a search console with which it is easy to measure the performance and traffic of your website. The analytics option allows you to understand the visitors' requirements and interact with them.
The page speed insights and AdSense are also included in the site kit. You can analyze the proposed actions and website to improve website speed. AdSense will help you finally monetize your content by including advertisements on your website.
WordPress Plans
Special WordPress plans are also included. It includes the following features:
SSD storage
Supports Elementor
24/7 WordPress Supports
WordPress Accelerator
WordPress Toolkit
Ultrafast LiteSpeed Server
One-stop web acceleration solutions in the ultrafast LiteSpeed helps advance and embrace cutting-edge technology. The shared hosting plans are well-equipped with a LiteSpeed server to enhance the loading speed further.
The WordPress toolkit helps in easy control and update of WordPress core, themes and plugins. It further ensures that your site is up-to-date. Besides, you can also create a Restore Point before making an update.
The package is well equipped with the LSCWP cache plugin. The LiteSpeed Enterprise server also makes sure that the WordPress website you run is 4X faster.
Round the clock support from technical support, personnel provides technical and error-free support. It further carefully thwarts and monitors for suspicious activities.
Creating a professional website cannot be easier with any other hosting provider. Exabytes supports Elementor in all its plans.
Finally, SSD in Exabytes has a 10X faster loading speed than SATA. The web hosting with Exabytes is therefore lightning-fast due to the default SSD.
Pricing
Signing up with Exabytes will give you comprehensive features, professionally branded email addresses and your website. All these are available at affordable pricing shared hosting packages.
With all these packages you can enjoy highly professional technical support and high reliability from well-trained engineers. It further offers a 100-days money-back guarantee with the best performance.
Exabytes offers 4 pricing tiers with discounted prices as well.
The four pricing plans are:
WP 12 Ecommerce
WP 12 Business
WP 12 Beginner
WP 12 Ultimate
Let us briefly have a look at the key features offered by each plan separately with their pricing.
WP12 Ecommerce
This plan offers more advantages to growing businesses. It costs over $16.99 per month and on sale, you can get an over 80% discount. This plan provides 150 GB SSD with unlimited monthly data transfers, email accounts and web domains and add-on domains.
Parked domain, subdomain and databases are also unlimited.
WP 12 Business
This is an all-in-one to grow an online business. It costs $7.99 per month. It supports PLESK cPanel and provides a 90 GB SSD. Besides, it offers 90 websites and unlimited monthly data transfers, email accounts, and subdomains. However, you get 90 databases (MySQL Maria DB).
WP 12 Beginner
This plan is best suited for beginners starting with WordPress. It costs you as low as $3.99 per month.
In addition to the above-listed features, you'll also find that it comes with a PLESK control panel. The disk space with W12 Beginner is 30 GB SSD. It provides 30 websites with the main domain and add-on domain.
Further, you also get unlimited monthly data transfers, email accounts, parked domains and subdomains. It provides only 30 databases (MySQL Maria DB).
WP 12 Ultimate
WP 12 Ultimate plan costs $39.99 per month and is highly suitable for serious business. It claims to provide high reliability and top performance.
Besides, you will find everything of top-end in this package. Such as everything unlimited from websites to email accounts, domains and subdomains and databases. It also integrates the PLESK control panel. The disk space provided in the WP 12 Ultimate plan is 300 GB SSD.
Money-back offer
Exabytes provides a 100-day risk-free money-back guarantee. It means that you are protected by their money-back program. You can easily get a 100% refund without giving any reason to the company. All you need to do is asking for a refund. And that's it!
However, this offer does not apply to the WP 12 Beginner plan. The WordPress beginners should still be getting enough off the given price. The features offered in each plan are all necessary to fulfill a basic yet professional-looking business website.
Pros
100-days money-back guarantee
Automated daily backups
Excellent price range
Extremely fast
Supreme SSD drives
Multiple data centres
24/7 server monitoring
Cons
High-end dedicated servers do not work effectively with any of the plans
Lack of attractive free features and tools
Final verdict!
Like we stated above, it is among the top 10 in our list of web host providers. The hosting they provide are at extremely reasonable prices. It may take a while to put your entire faith in Exabytes because of the paid features that the competitors are offering for free.
Yet, you can decipher it on your own and find if it suits your business. Give it a shot and if you realize it doesn't work for you, you can withdraw all the money you spent on your plan. The best part is, you will not lose anything.
Even though Exabytes offers a good set of specialized features with a wide range of solutions, other hosts offer even more than this. Yet, with all the above-mentioned features and good pricing plans, it deserves a try, in my opinion.

As one of the co-founders of Codeless, I bring to the table expertise in developing WordPress and web applications, as well as a track record of effectively managing hosting and servers. My passion for acquiring knowledge and my enthusiasm for constructing and testing novel technologies drive me to constantly innovate and improve.
Expertise:
Web Development,
Web Design,
Linux System Administration,
SEO
Experience:
15 years of experience in Web Development by developing and designing some of the most popular WordPress Themes like Specular, Tower, and Folie.
Education:
I have a degree in Engineering Physics and MSC in Material Science and Opto Electronics.