Navigating the "WordPress login" process is like unlocking a treasure chest. Full of features, WordPress has captured the hearts of many. It stands as a towering giant in the realm of content management. Millions have turned to it. They use it to create their digital footprint, share stories, and even build businesses.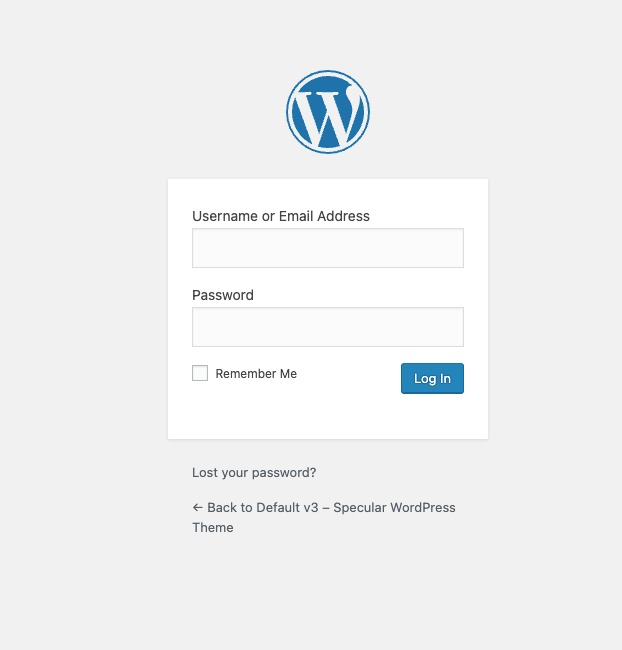 Yet, its popularity highlights an important need. Users must understand how to log in to WordPress. It's more than just accessing your account. It's about making your mark in the digital world.
So, let's make this journey together. Let's demystify the WordPress login process. You're just a few steps away from mastering it. Ready? Let's dive in.
How to Login to Your WordPress Website
Here is the how to login to WordPress:

Firstly, find your WordPress login page. This is where it all starts. Typically, you'll add "/wp-admin" or "/wp-login.php" at the end of your site's URL.
Type your Username and Password
Click on Login button.
If you've forgotten your WordPress site's URL, don't stress. Check your emails, especially the one you got when you set up the website. It should have the URL.
But what if you've forgotten your details? Not a problem. Just click the "Lost your password?" link. Follow the steps, and you'll have your account back in no time.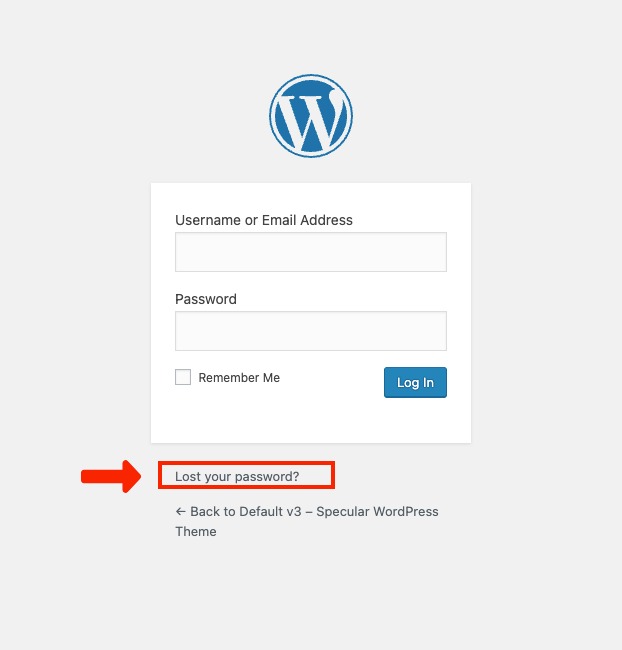 The "Remember Me" option deserves a mention too. It's like your personal assistant. It keeps you logged in, saving you from typing your details again and again.
Sounds great for quick logins, right? But be careful. If others have access to your device, they could get into your account. Remember to log out when you're done, especially on shared devices.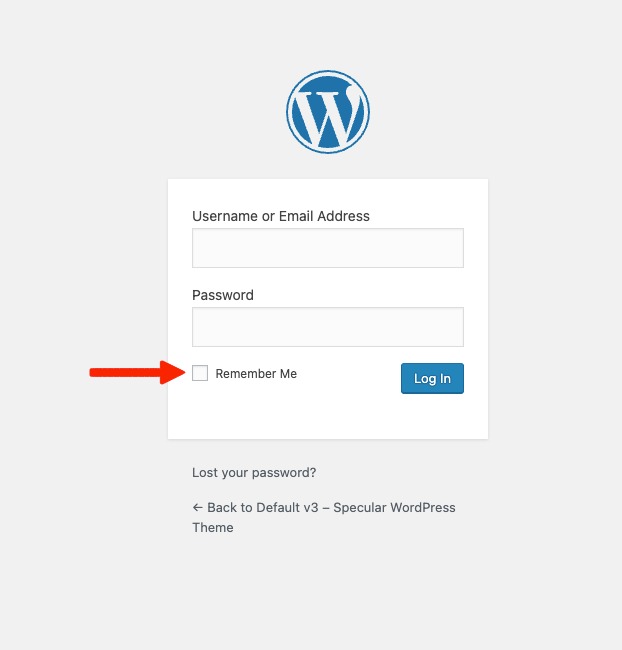 And there you have it. Step by step, we've broken down the login process in WordPress. It's not so daunting now, is it? With these tools, you're all set to master WordPress. So, go forth and create!
WordPress Dashboard
Now, we've logged in. What's next? You'll find yourself in the heart of WordPress – the Dashboard. It's your command center, the hub of your site.
The WordPress Dashboard greets you with an array of options. It might seem a bit overwhelming at first, but don't worry. It's all there to give you control. Every feature, every function is a tool at your disposal.
From this hub, you can do a lot. You can craft new posts, sculpting your thoughts into words. You can design and adjust your site's appearance. Want to add new functionality? Head to the plugins section. It's like your site's magic wand.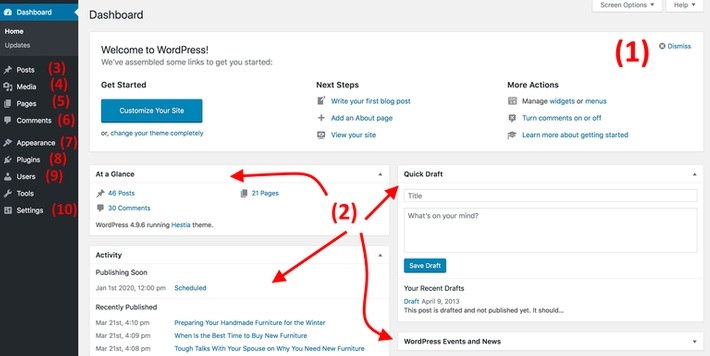 Even the nitty-gritty settings aren't beyond your reach. Want to add a new user or adjust your site's settings? You can do that too. The Dashboard is your WordPress playground. You're the captain here.
So, explore your Dashboard. Familiarize yourself with its power. It's the first step to making your site truly yours. With every click, you're shaping your piece of the internet. And it all starts with that simple "WordPress login". Happy exploring!
For more, please read: How To Create a WordPress Website 2023 (Beginners Guide)
WordPress Default Passwords
Here is the list of the WordPress Default Passwords:
| Username | Password |
| --- | --- |
| admin | admin |
| admin | password |
| admin | 123456 |
| admin | wordpress |
| user | user |
| user | password |
| user | 123456 |
| user | wordpress |
Troubleshooting Login Issues
Every journey may have a few bumps in the road, even the "WordPress login" process. But don't fret. There are always solutions to get you back on track.
One common issue is forgetting your password. Don't worry, it happens to the best of us! WordPress has a handy "Lost your password?" link on the login page. Click it, follow the instructions, and you'll be back in your account soon.
Maybe you're seeing an error message. "Invalid Username or Email" can mean you've entered your details incorrectly. Check for typos, or try using your email address instead of your username.
Still can't log in? It's time to reach out. If you're the site admin, WordPress support is there for you. If your site is part of a larger network, your network administrator can help. Don't hesitate to ask for assistance. After all, we're all here to create and share.
Remember, minor obstacles shouldn't dampen your enthusiasm. Once you master the WordPress login process, the world of digital creation awaits. It's an adventure that's worth every step. So, gear up, troubleshoot any issues, and keep exploring!
Also if you have problems please read the following guides:
How to Reset a WordPress Password from phpMyAdmin
Find PHPMyAdmin Password (Guide)
How to Enable WordPress Error Logs
Conclusion
In conclusion, being able to effectively login to your WordPress site is a key step in managing your online presence. By understanding the navigation, dashboard, and troubleshooting techniques, you can easily address any login issues.
It's equally crucial to remember the importance of robust password practices. Though we've mentioned common, yet insecure, passwords for illustration, we highly recommend the use of complex, unique passwords to maintain the security of your WordPress site. Stay safe online and make the most of your WordPress experience!

As one of the co-founders of Codeless, I bring to the table expertise in developing WordPress and web applications, as well as a track record of effectively managing hosting and servers. My passion for acquiring knowledge and my enthusiasm for constructing and testing novel technologies drive me to constantly innovate and improve.
Expertise:
Web Development,
Web Design,
Linux System Administration,
SEO
Experience:
15 years of experience in Web Development by developing and designing some of the most popular WordPress Themes like Specular, Tower, and Folie.
Education:
I have a degree in Engineering Physics and MSC in Material Science and Opto Electronics.