Hamburger menu is a new type of menu used widely on websites. Menus are a vital part of the user experience, so their design is a crucial factor to consider. This article provides you with the 10 best WordPress Hamburger menu themes currently available.
The first-ever menu was created in 1751, and since then, there have been several alterations and improvements. Today, we've got digital menus, and my focus here is on the Hamburger menu for WordPress theme styles.
The Hamburger menu theme allows you to build a minimal website or use full-width slides with hero images. As a result, it lets you focus user attention on the background images or sliders.
The Hamburger menu uses JavaScript and CSS to create interactive and responsive effects. The menu is versatile and used in various situations. For instance, I have seen it implemented at full-fledged agencies, freelancer portfolios, and photography websites.
For these reasons and more, the hamburger menu is widely found in many WordPress Themes. Therefore, I have provided you with a list of the 10 best hamburger themes that showcase its trendiness. Let's check them out.
Divi Headers Pack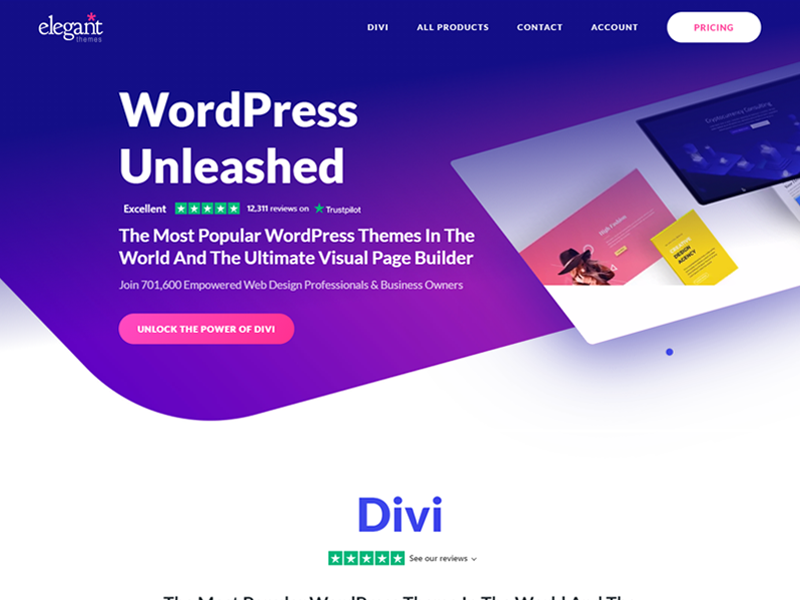 Divi is a powerful WordPress page builder that can accommodate and match your menu requirements.
The Divi header pack is a hamburger menu designed to impress. It distinguishes itself in the way it lets you display your services, USPs, internal pages, and other elements with precision.
Divi theme's header pack comes with several designs, including an off-canvas menu that you can slide from left to right. Its header pack is built with Divi's native modules, which ensures compatibility with the overall page builder.
Moreover, the theme fully embraces responsive design. As a result, it can work perfectly fine on any screen or device size.
This stunning header pack's most outstanding feat is its 790+ header layouts and 30+ Dropdown menu effects.
In addition to all of the design capabilities it offers, you still have the choice of customizing Divi's menu to suit your needs.
Here are some of the most intuitive features of the Divi header pack:
Lifetime Updates
65+ Design Headers
290+ Functional Headers
790+ Total Headers
30+ Menu Effects
30+ Dropdown Menu Effects
4 Custom Dropdown Menu Animations
Onero – Creative Portolio Theme for Professionals
Whether you are a photographer, designer, freelancer, design architect, online store, or anyone who wants to showcase their works creatively and beautifully, Onero is the theme you have been waiting for.
Onero has an innovative installation setup wizard that allows you to create a website with just three simple clicks!
Moreover, its Setup Wizard can install dummy data and other required plugins automatically. Furthermore, you can select from an abundant number of demos.
So, no more problems with demo installations as Onero does it for you automatically with minimal hassles and time wastage.
Once the installation is complete, you can immediately start creating content.
Onero also comes with an advanced, full-option panel that is intuitive and user-friendly. For example, you can change any part of the theme's style without writing a line of code. Also, you can check how responsive your website reacts directly from the live preview.
So, grab a copy now and start creating your amazing website!
Folie– The WordPress Website Builder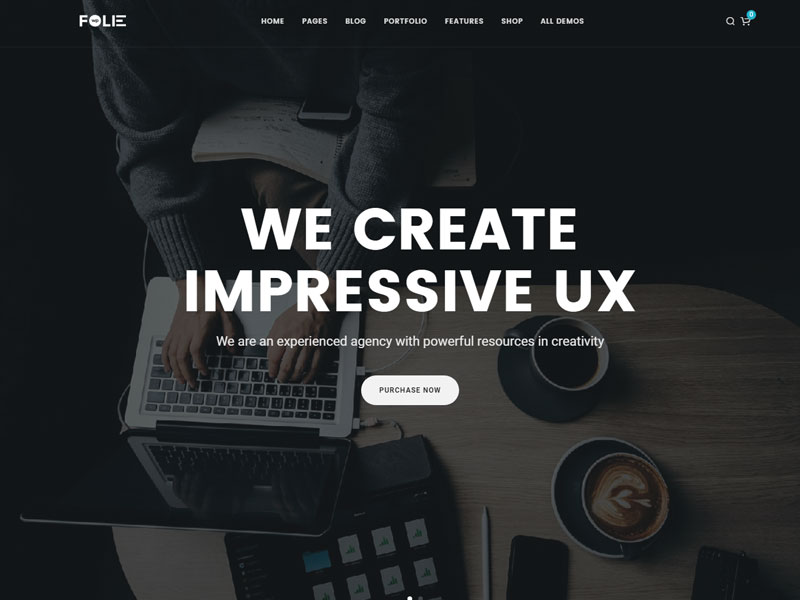 Folie is a multi-purpose eCommerce and business template that comes with different home styles. One of these is the Hamburger menu.
Folie is a new and different kind of page builder. The Folie WordPress theme makes WordPress website building effortless, permitting you to make changes instantaneously and see it live.
Folio is equipped with a codeless page builder. Therefore, it operates seamlessly fast, allowing you to easily change things on the fly.
If you want to append or prepend elements to a section or column, simply click the Add Icon. This will cause a new block with elements to appear. Click on the element or content block you want to add.
You only have to press the Shift key and drag your mouse to change padding and margins.
Folie takes a different approach to script and style loading than most traditional themes. For instance, every resource is loaded only when it's needed. However, your changes are implemented immediately, so you don't have to refresh your browser or change tabs to adjust the element's margin or padding.
This agility is thanks to Folio's load-dependency technology and GPU Acceleration.
Folie also comes with a WordPress hamburger menu for desktop or responsive devices.
Specular – Responsive Multi-Purpose Business Theme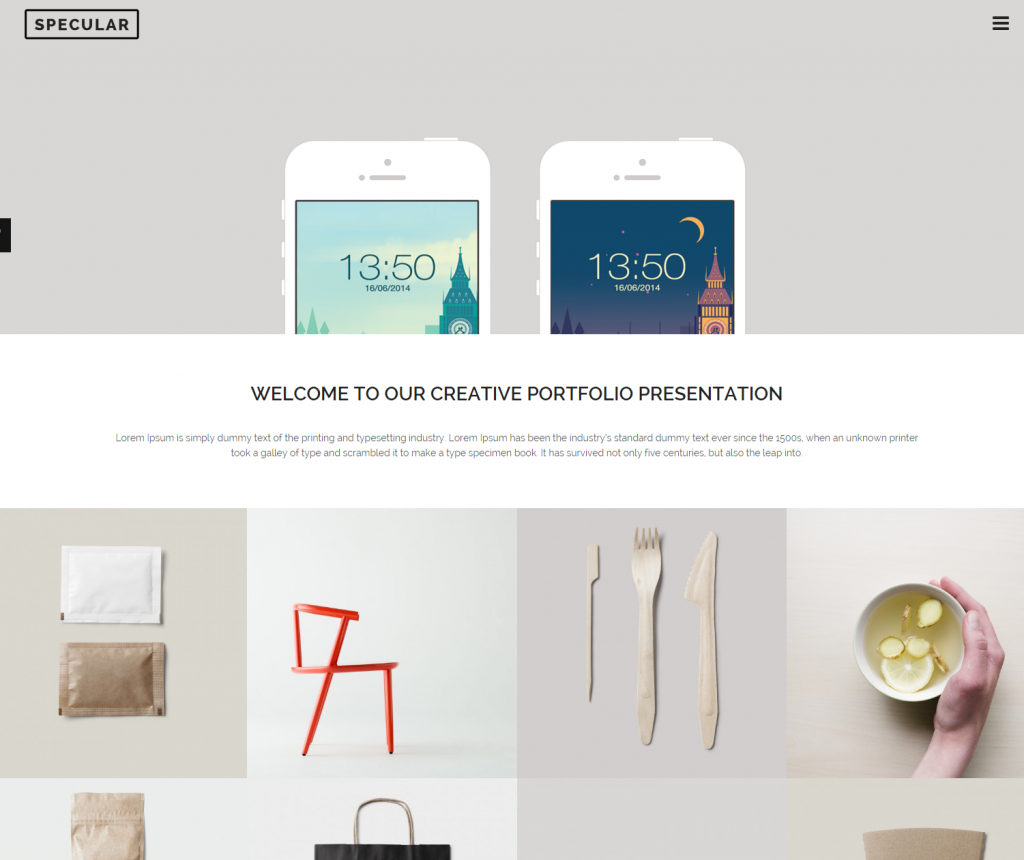 Specular is a business-themed menu. Due to this core appeal, the theme is often used in professional settings, ranging from one-page sites, blogs, and digital photography portfolios to galleries.
It is often included on the websites of companies and organizations from various business sectors. For instance, companies in realty, hotels, furniture shops, travel agencies, clinical (healthcare) facilities, educational institutions, health and fitness centers, and churches and nonprofits.
Specular's raw loading power and pliability make it a shape-shifting theme ideal for various use cases and applications.
Because of Specular's business focus, we offer consulting services for those who need individual assistance.
This theme is also featured on 55+ Best Business WordPress Themes
Main Features: 28 +Ready Made Templates, Visual Composer, Great Support, Revolution Slider, Setup Wizard, Constantly Updated, Responsive, Hamburger Menu
Amos – Creative WordPress Theme for Agencies & Freelancers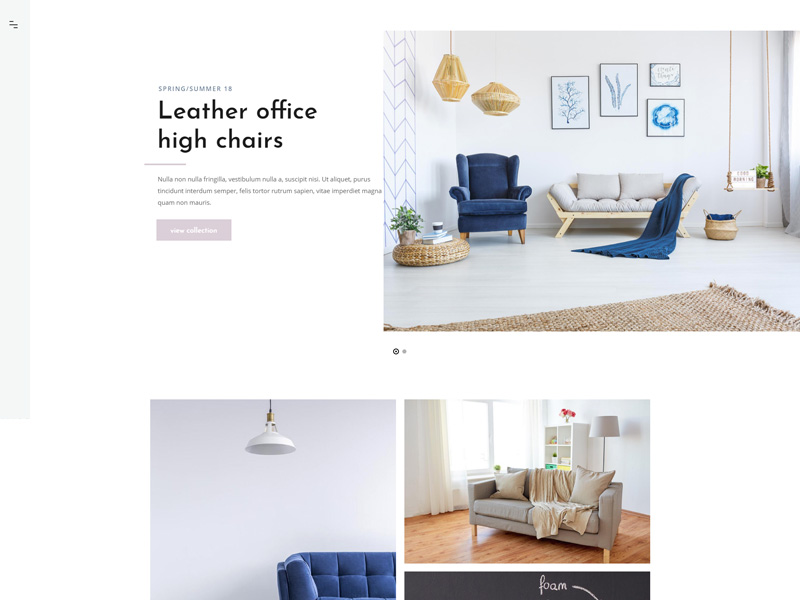 Amos is a unique WordPress Theme. All of its demos are creatively done, and some include the hamburger menu. The theme is perfect for creative agencies and freelancers.
The split screen demo shown above with the hamburger menu is perfect for product presentations or photography demos.
Amos comprises Visual Composer, Revolution Slider, and other advanced theme Options. Of noteworthy interest is its header builder, which allows you to set a specific header with only a simple click.
Amos has 10+ different ready templates that can be easily installed with the Setup Wizard tool.
Main Features: Header Builder Templates, Setup Wizard, Responsive, Visual Composer Wp Bakery, Revolution Slider, 10+ Templates included, Social Sharing
Tower | Business-Driven Multipurpose WP Theme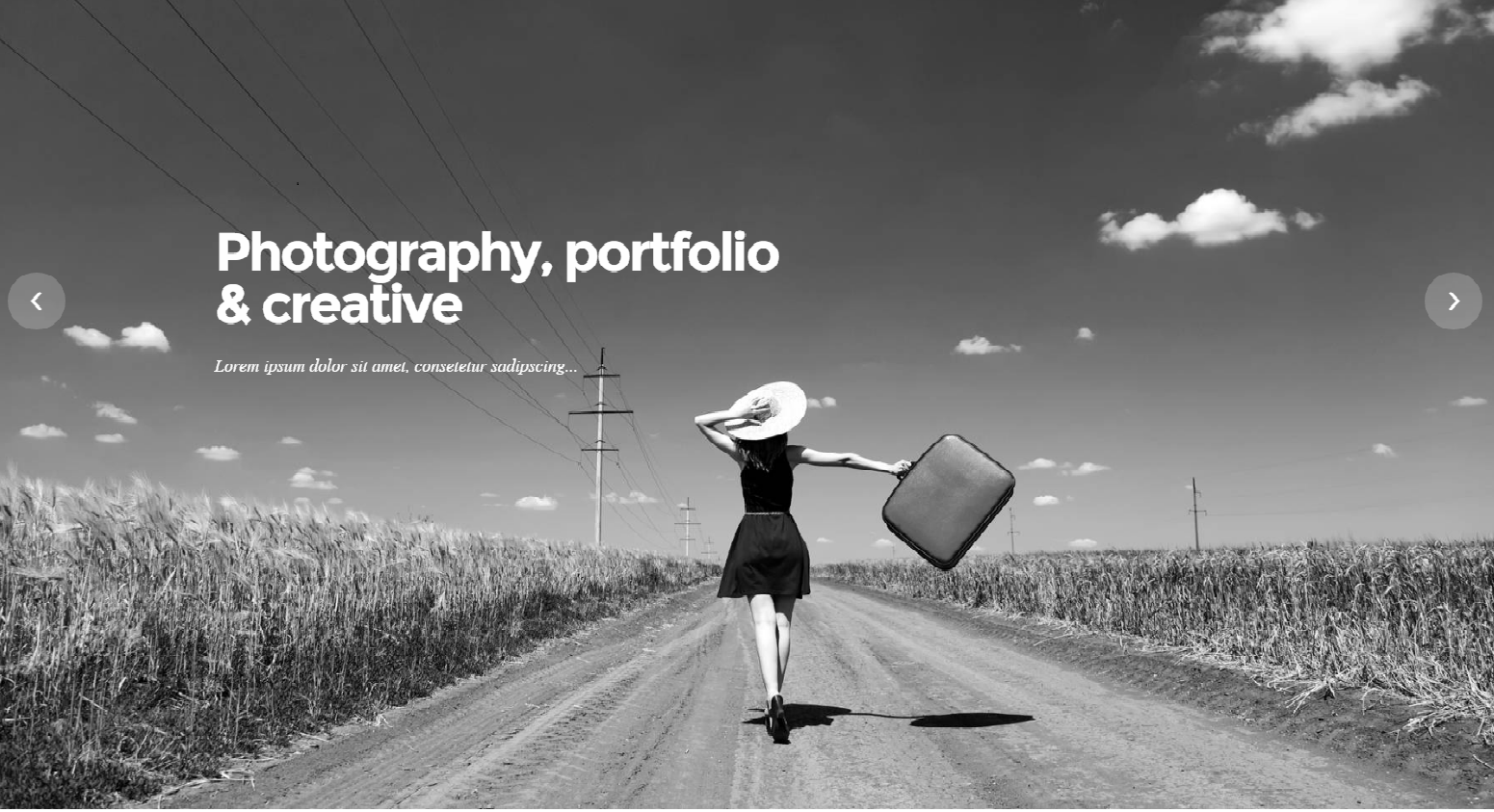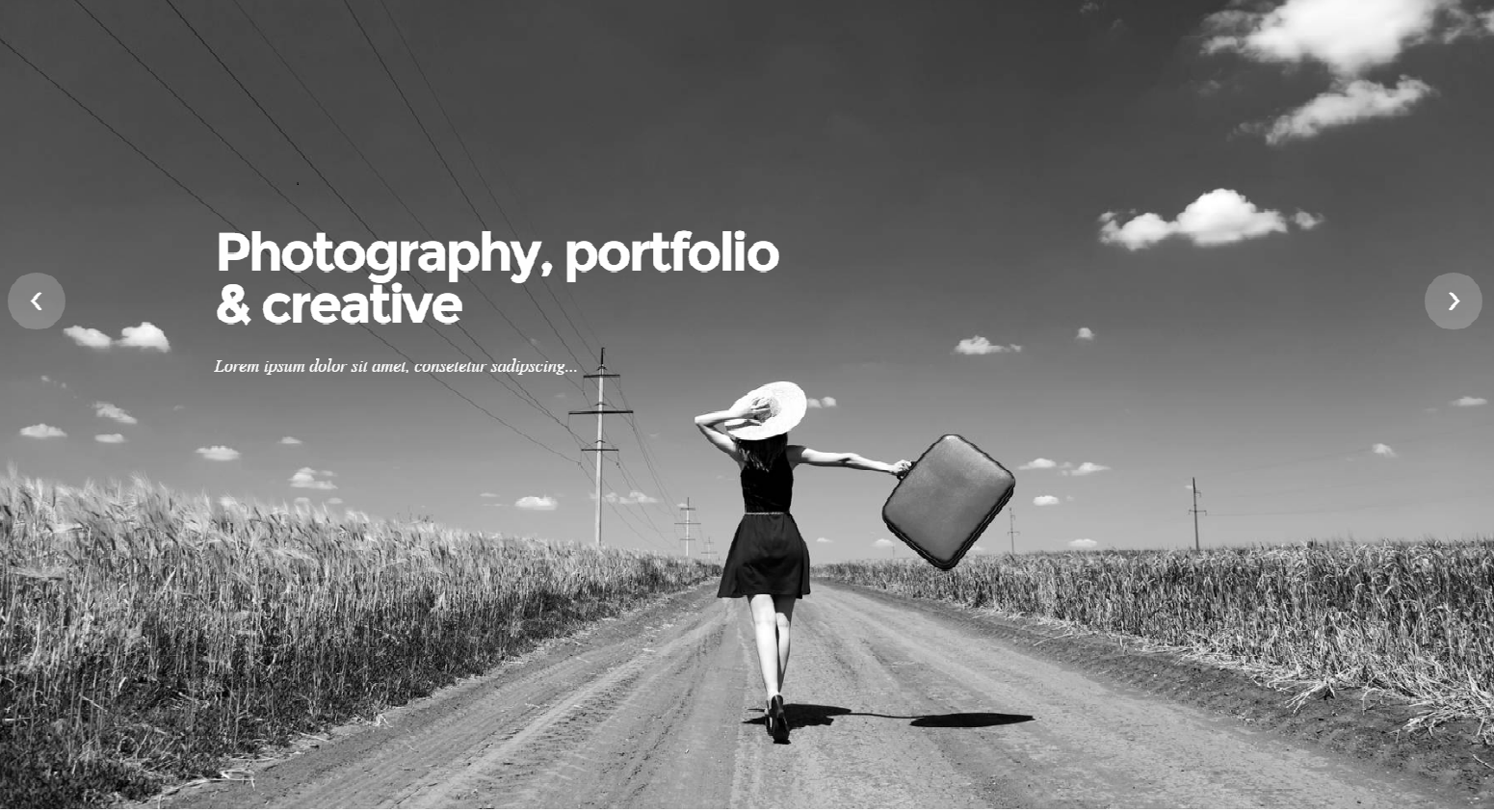 Tower is a colorful, aesthetically appealing theme. As a multi-purpose theme, Tower is also technologically sophisticated, reflected in its fast-loading, dynamic, and effective capabilities.
This innovative theme ensures you can incorporate individualized widgets for your site, especially those regarding author details such as blogs, blog checklists, and blog gallery grids. It also provides links to Instagram and other social media sites.
Tower comprises multiple header layouts, including the Revolution Slider plugin, a drag-and-drop visual page builder (Visual Composer), and various theme options. It also provides users with video histories, lots of elements, and 600+ Google fonts.
Tower is also widely utilized as its layout is liked by simple entrepreneurs and small-time business owners such as freelancers, students, photographers, artists, and other individual specialists. The theme's clean and modern design is ideal for showing off an entrepreneur's portfolio.
Some features that they find appealing include the capacity to highlight their professional, business, and personal accomplishments. For example, emphasizing the individual awards, educational and work background through the hero slider, including presenting customer solutions and sales stats.
However, Tower's business theme is a considerable enhancement to most typical web page templates. It provides cutting-edge features such as the ability to easily integrate Google maps, the Codeless Framework, and the HTML5 Animated Slider.
Tower makes the structuring and handling of a website simple and easy, thanks to its comprehensive handbook and clean code. It provides a page template dedicated to publishing tasks.
Uncode – Creative Multiuse WordPress Theme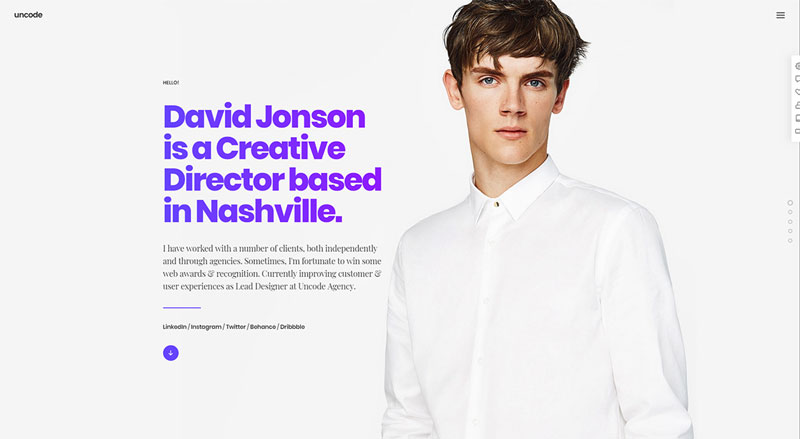 Uncode is a pixel-perfect creative multi-purpose WordPress theme based on WPBakery Page Builder (Visual Composer).
It's clean, modern, and versatile for a variety of needs. These include agency operations, freelance activities, artistic design, web design, front-end software, marketing, startups, blogging, magazine, and portfolios.
Other creative endeavors suited for Uncode include photography, architecture, corporate, business, event, artist, music, restaurant, and eCommerce shop.
Uncode comes bundled with a tailored version of the famous drag-and-drop WPBakery (Visual Composer) page builder, Revolution Slider, LayerSlider headers, and iLightbox.
With over 40+ pre-made concepts ready to go or that can be artfully combined (full-screen, full-width, boxed, one-page scroll, landing page), Unicode allows you to build anything you conceive quickly. If you are searching for an innovative WordPress theme, then Uncode is highly recommended for building beautiful and intelligent websites.
Main Features: Visual Composer, Header Builder, Revolutions Slider, Adaptive Images, GDRP, Content Blocks
Bridge – Creative Multi-Purpose WordPress Theme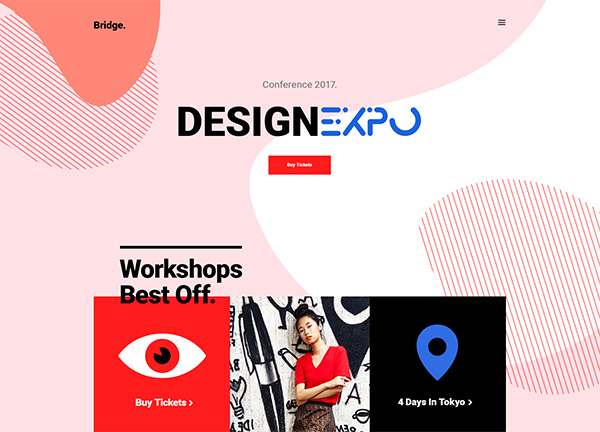 BRIDGE is a retina multi-purpose WordPress theme built by QODE on a very powerful and flexible framework.
BRIDGE allows you to easily import any of the example demo sites. Choose your favorite design or style, and import pages and settings with the easy-to-use, one-click import feature. This enables you can have a fully equipped website up and running within a few minutes.
Bridge is not just a theme, it's a collection of outstanding examples templates with tons of features.
Main Features: 374+ Demos, Visual Composer, One Click Import, Smooth Css3 Effects, Timetable
KALLYAS – Creative eCommerce Multi-Purpose WordPress Theme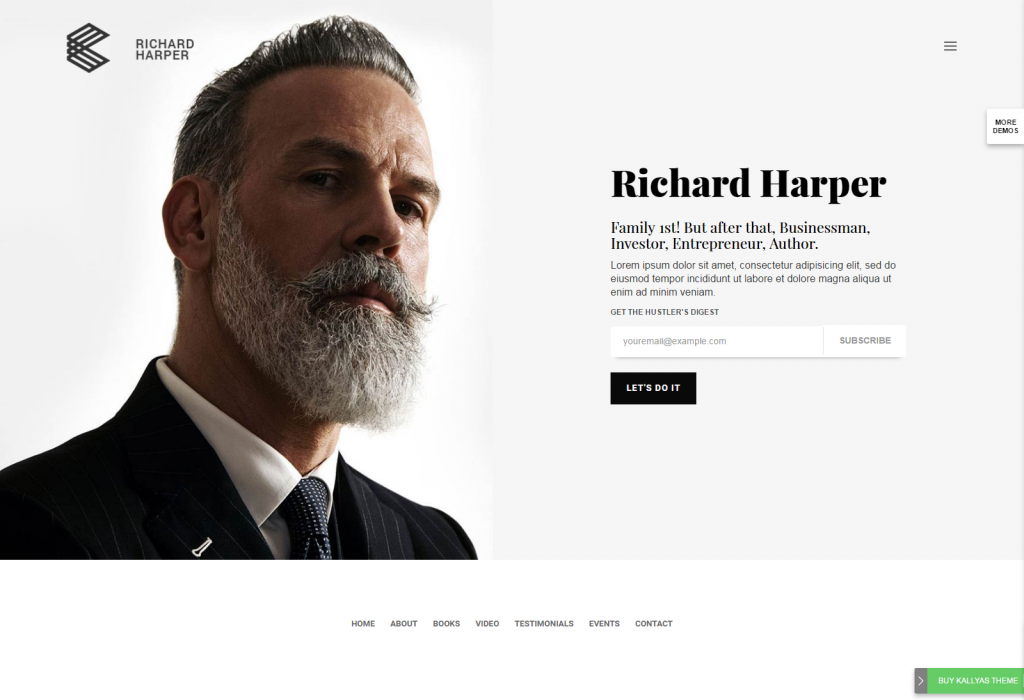 KALLYAS is a super easy-to-use, drag-and-drop (Visual Builder) page builder, developed to be used right out of the box, with no plugins required.
KALLYAS allows you can build almost any page imaginable, with over 100 pre-built elements to integrate into any application. It has a powerful Live Search feature, so you don't waste time looking for these elements, either.
Its powerful workflow tools allow you to design on the go without the need for any coding. As a result, it also reduces the need for hiring additional Photoshop designers. Moreover, each element is also reusable.
Therefore, you can save an entire page as one design template and subsequently reuse it over and over. Furthermore, it makes for seamless, beautiful pages each time they're used.
Main Features: Visual builder, Revolution Slider, Bootstrap 3, Unlimited Sub Headers, PSD Included.
Pofo – Creative Portfolio and Blog WordPress Theme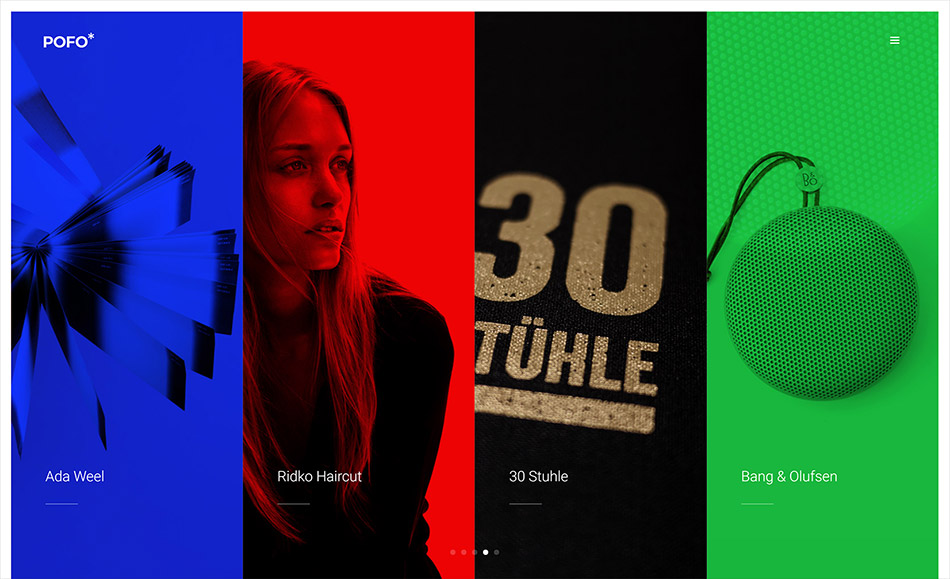 For beautifully handcrafted websites, look no further than POFO! This is a template brimming with meticulous attention to detail and carefully crafted web elements that work together harmoniously.
POFO provides thoughtfully designed attributes, along with creatively developed features that will enable your website to stand out from the crowd.
Give your website that hand-made feel by using any of the hundreds of web elements that POFO brings to your disposal. Select from over 200 pre-built templates for a complete, ready-to-roll-out standalone, complete website.
POFO's crisp design will highlight your content and showcase your best features.
XStore – Responsive WooCommerce Theme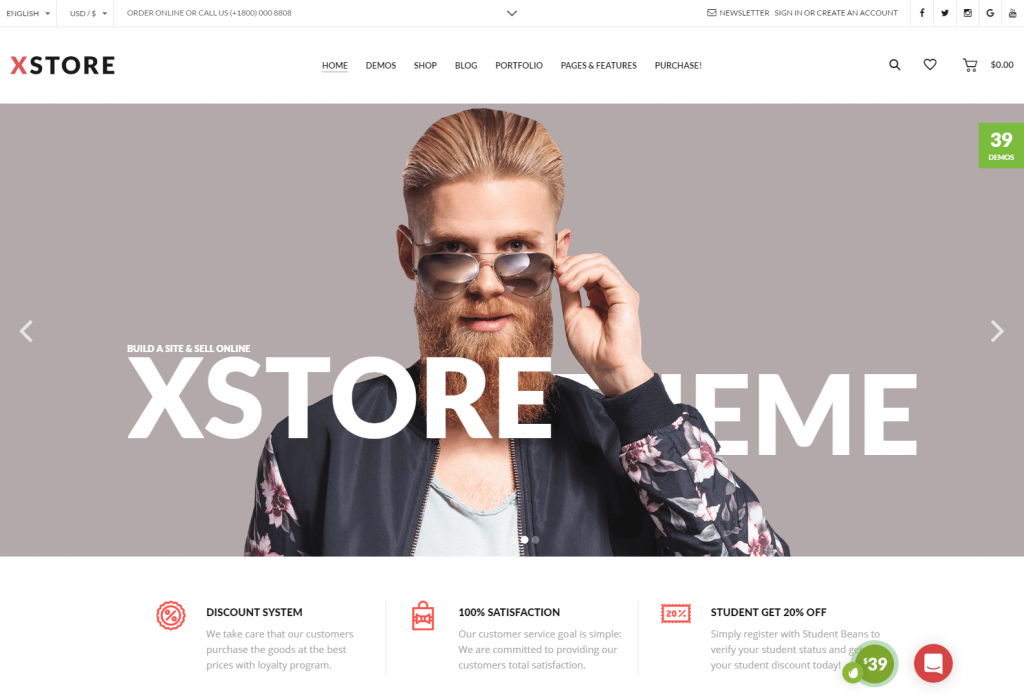 XStore makes eCommerce easy.
This elegant and intuitive theme is carefully developed and includes several pages, tools, and settings to help you create a professional-looking and trustworthy online shop.
XStore also comes with several widgets that will help improve your users' perception and, ultimately, their user experience on your online shop. The theme is user-friendly, requiring no special knowledge, yet adding value as a beautifully responsive theme.
Jannah News – Newspaper Magazine News AMP BuddyPress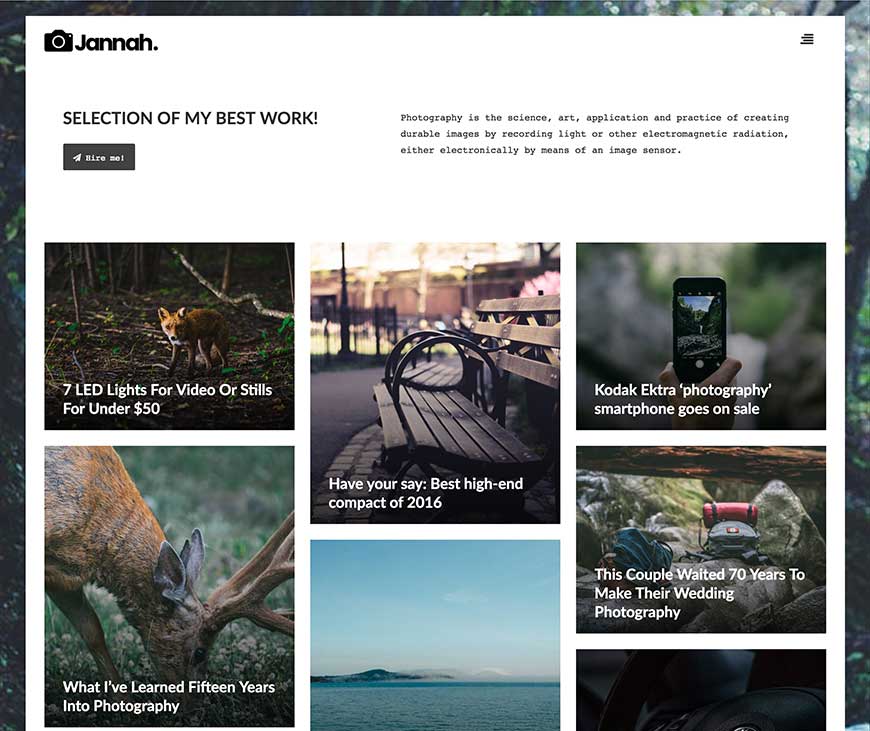 Jannah takes a fresh look at the world of desktop publishing in today's modern age of content marketing. Besides, it flips convention on its head with a stunning design, fresh layout options, and modern sharing options.
Furthermore, it provides users maximum flexibility as it integrates with the most popular WordPress extensions. Jannah also fully embraces responsive design. It adapts to modern devices, including responding to the most up-to-date mobile devices for swipeable content.
Its intelligent menu feature is a breath of fresh air, virtually convincing you that it is thinking on your behalf with its intuitive responses. This is possible because it adapts to the user's device to ensure they have the most seamless experience while consuming content.
Jannah is fully compatible with the Accelerated Mobile Pages (AMP) Project. This ensures you consume mobile-optimized content, which loads with lightning-fast speed everywhere you are.
Boo | Responsive Multi-Purpose WordPress Theme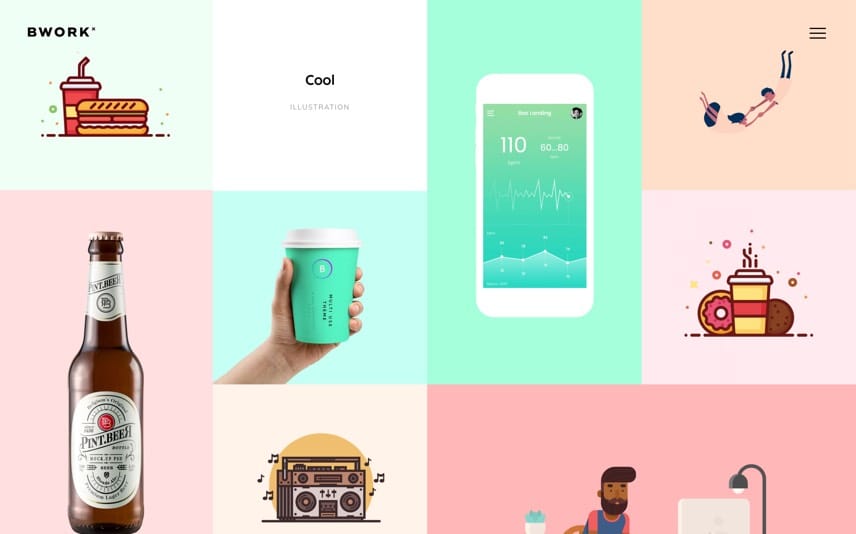 Meet Boo, the most powerful website builder ever. How do I know about this? Let's explore the magic behind Boo to find out how easy it allows your dream site to come true.
Boo equips you to create any design in minutes without touching a single line of code. It makes it fast and effortless to add and customize any template, especially with its Live Website Builder.
You can easily import your favorite templates with a single click from Boo's filterable categories and customize them further as much as you desire.
Also, Boo allows you to boost your business in various ways. Such as adding a portfolio to showcase your work, setting up an online shop to sell your products, and promoting your business with service boxes.
Additionally, Boo has the most versatile template collection ever built. With Boo, you can mix and match over 200 modular templates from the world's leading designers. So, within minutes, you can create your unique website.
For these reasons and more, Boo is the fastest and easiest way to build your dream site.
Stack – Multi-Purpose WordPress Theme with Variant Page Builder & Visual Composer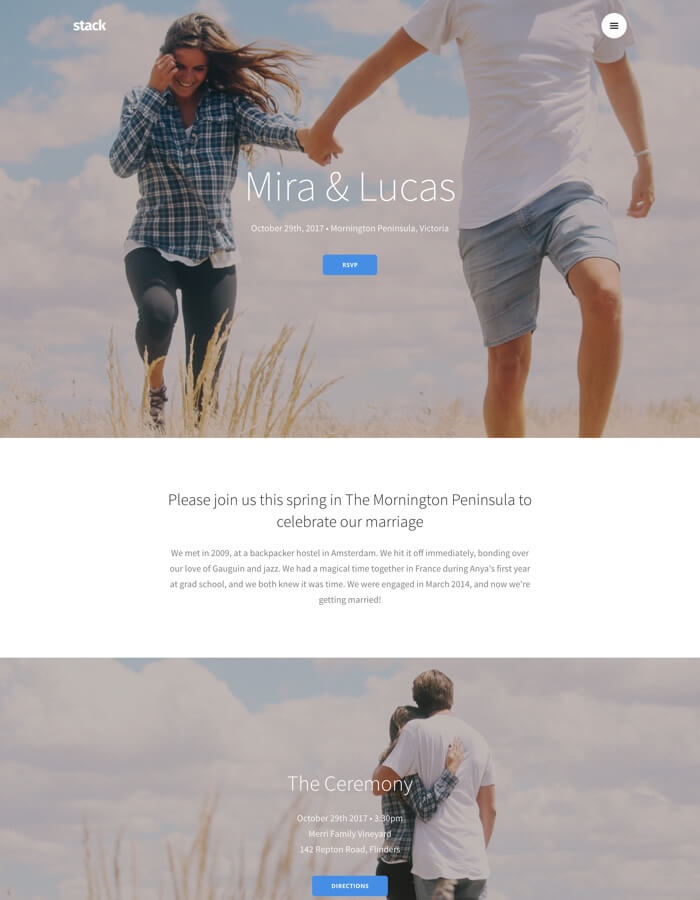 Stack is a robust, multipurpose WordPress theme built for reuse and modularity at its core. Stack blends contemporary styling with exclusive page building, making it the ideal starting point for website projects of any kind.
It boasts over 150 demo pages, 290 customizable interface blocks, and a plethora of carefully crafted base elements,
Stack is perfect for your startup landing pages, corporate websites, marketing agencies, professional portfolios, and more. Since Visual Composer and Variant Page Builder are already included with Stack, you can choose to craft your website with either.
Take Stack out for a spin. While you're at it, try our exclusive admin demos, and experiment with the Visual Composer version or the Variant Page Builder version.
With its undeniable gravitational pull, you'll be compelled to use Stack on your site.
Brabus | Contemporary Portfolio Theme for Agencies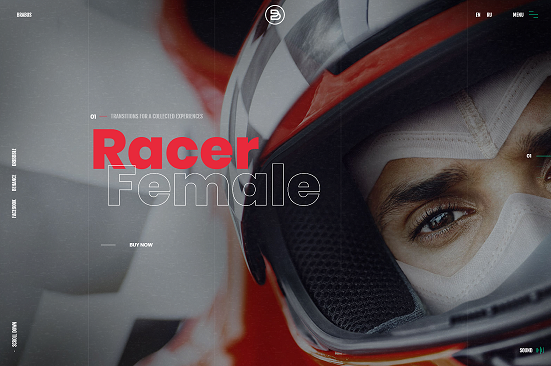 Brabus theme is an animated portfolio layout for agencies and freelancers.
It was developed with profiles as well as photo-blogging in mind. It includes a jQuery Masonry multicolumn grid that places your elements in the most optimal position.
As a result, Brabus adapts easily to the screen of your current projects. Using the Task Board theme from its Templatic allows you to monetize your site by charging a fee for submissions.
This incredible HTML theme can enhance the pages of realtors, rental agencies, and even developers. It is also ideal for the creative freelancer to display their portfolio in a stunning, as well as concise fashion.
Both its minimalist color pattern and format exhibit competence and professionalism, with its parallax histories adding a contemporary side.
The theme also features the FEC phrasing required by USA political board Internet sites. With the Revolution Slider integrated into the theme, you can create stunning slides with amazing animation impacts.
Some of its features include:
Animated Preloader Section
Swiper Portfolio Slider
Creative Interaction UI
Fully Responsive
Soft Page Transition
Ajax PHP Contact Form
Animated Portfolio Thumbs
Brabus has endless header styles, lots of footer designs, and limitless web page designs. Based on Bootstrap and Sass, Brabus is wonderfully designed. It is also fully responsive and receptive, achieving broad-based acceptance and working throughout all web browsers.
Anchord | Freelancer & Creative Agency Portfolio Theme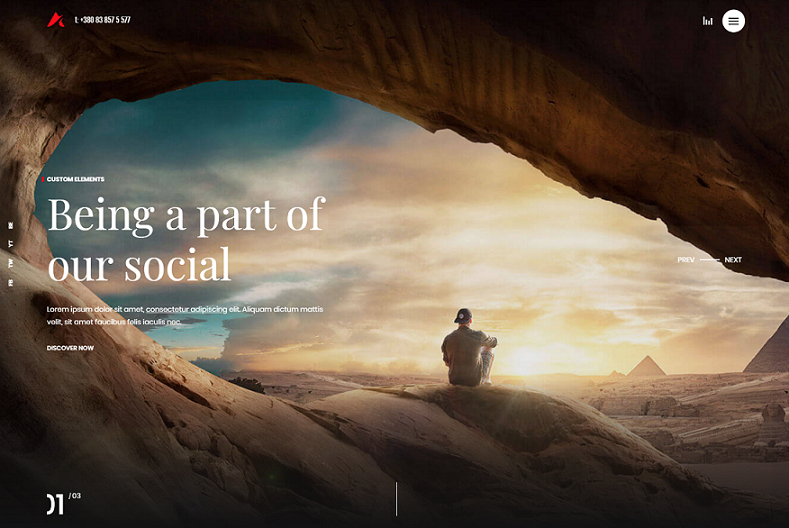 Anchord is a high-quality and creative portfolio theme made with digital agencies and freelancers in mind. It's based on Bootstrap, and all its system file structures are well organized. It is a sophisticated, responsive WordPress portfolio theme with a tidy, sleek as well as personalized layout.
Anchord can be used by the following business entity types: agency, corporate, creative business, as well as eCommerce sites. It can also be used for many objectives, from creating streamlined, professional profiles to companies and consultants deploying it to build full-fledged websites.
Anchor's web page templates are receptive, with optimal performance, and include a good color picker, and slider for highlighting your finest or newest material. It also allows you to create much better how-to video clips to make personalization a whole lot easier.

Ludjon, who co-founded Codeless, possesses a deep passion for technology and the web. With over a decade of experience in constructing websites and developing widely-used WordPress themes, Ludjon has established himself as an accomplished expert in the field.