Divi is a leading theme introduced by Elegant Themes and is also a well-known theme for WordPress. Let's make this Divi theme review by our expert.
It is a multipurpose theme created specifically for the website built on WordPress.
Divi is regularly improved and updated. It includes numerous customization settings and options with a powerful drag and drops page builder. However, its price is comparatively higher than other themes of its type.
Divi is regularly improved and updated. It includes numerous customization settings and options with a powerful drag and drops page builder. However, its price is comparatively higher than other themes of its type.
Divi might look good as a theme or a page-builder on a WordPress website. But determining its relevance is one question. Take an informed decision by exploring the user experience and features of Divi to enable you to decide if it's the best one for your project.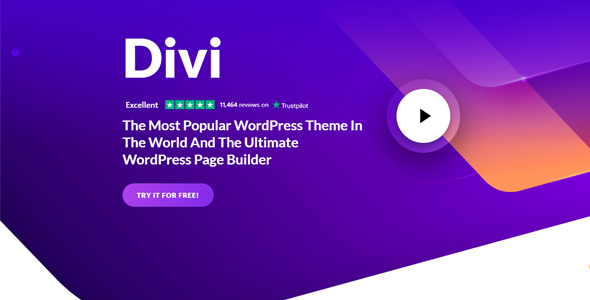 To answer all your confusions, we have made a review of all-in-one Divi WordPress theme. We are going to explore a lot of features from Divi WordPress theme in this review. For example, split testing tool, page builder, content templates and the Divi Builder Plugin.
At the end, there will be a detailed overview of the pricing options of Divi. Let's find out what good about this theme is.
Divi Theme Review: Overview
The Divi theme review is going to explore the major features of the theme to help you decide what's best for you. Here are some highlights of what we will be described later in this post.
Equipped with additional plugins and themes: the package comes with WordPress plugins and extra theme.
Content optimization with split testing: you can optimize the content with Divi leads for highest conversion rates through A/B tests.
Powerful editor: Divi has the most feature-rich content editor with Drag and drop feature
High quality templates: It hasa large library that has thousands of editable website templates.
Therefore, if you choose Divi, you will enjoy a huge selection of pre-built templates with other useful features such as visual content editor. It makes sure that your content appears appealing and help you achieve your website goals.
Let us get delved into more features to find out what best you can get with your money spent on Divi.
Divi Review: Features
Divi is a feature-pack WordPress theme. Here's a detail of what the pack consists of:
1. Reusable content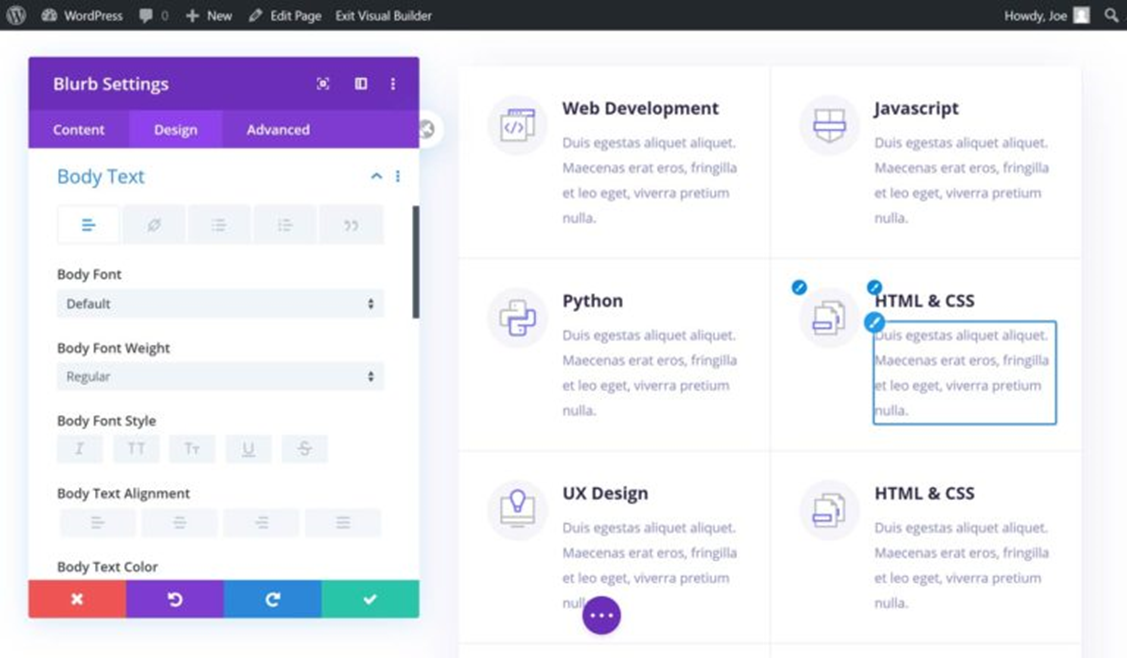 You can save almost everything you create with Divi to be used anywhere on your website. It is done with the global modules feature of Divi.
Anything that you edit or customise is saved in here. For the reusable assets, their updates can be controlled. It also includes the dynamic assets which you may use to update with a single click.
Divi Builder Review (Drag-and-Drop Editor)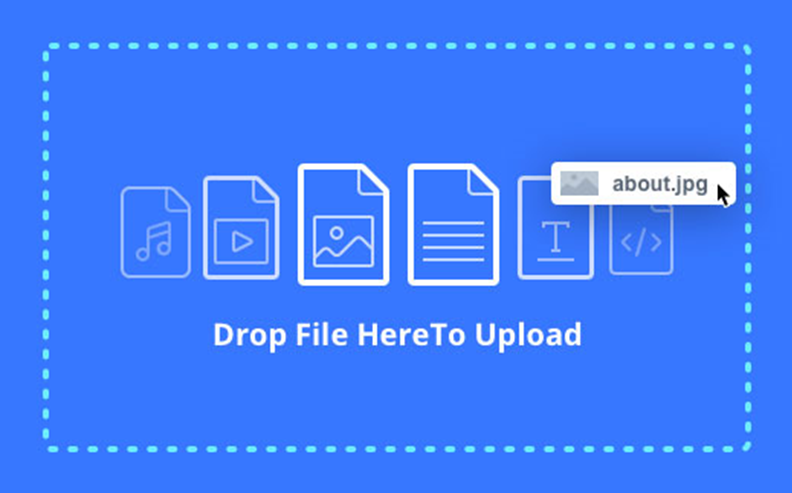 When you require to change the template or want to edit the content designs of your choice, Divi builder takes the responsibility of this task. This is the most powerful tool among all the impressive builders compatible with WordPress. The main features of this Divi Builder are:
Viewports to preview content on different devices
Panel of history to redo or undo actions
Wireframe mode provides a review of page structure
Reusable sections to be used throughout the website
A combination of content modules
Creating custom templates for themes
Visual editor, WYSIWYG to create customizes pages
It uses columns and rows for building the layouts of pages. Then, there is an option of inserting a variety of useful modules in the layout along with the video players, sliders, or action buttons.
All of these options are fully customizable so that you project has the right appearance.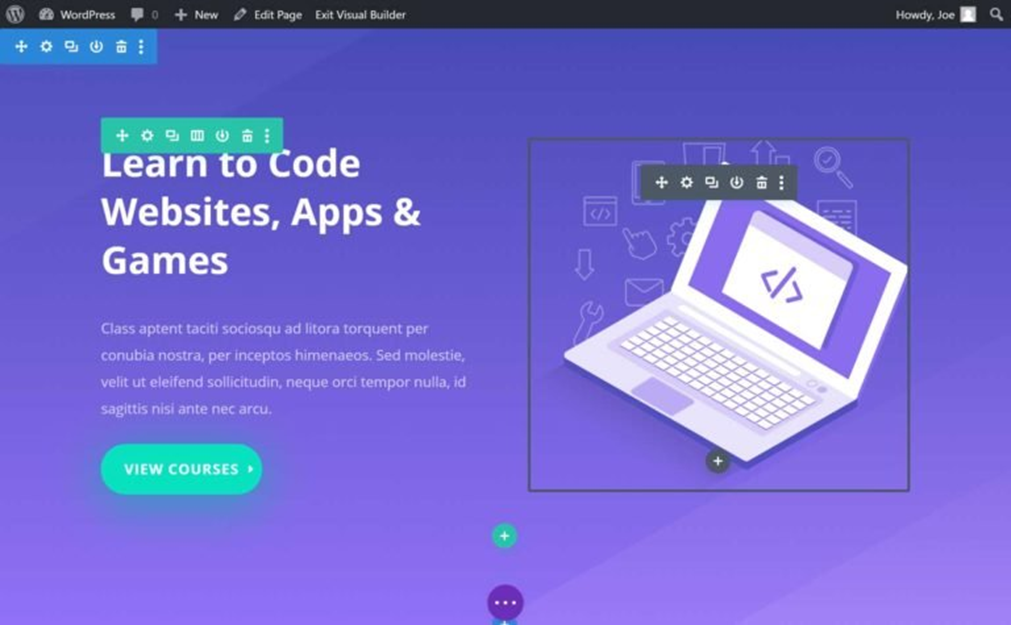 Numerous content templates
The key highlights of Divi are its page builder and template library tool. In order to customize a website design the Divi Builder tool will be the most helpful. Yet, if the theme is to be selected, the pre-designed content templates are the major help.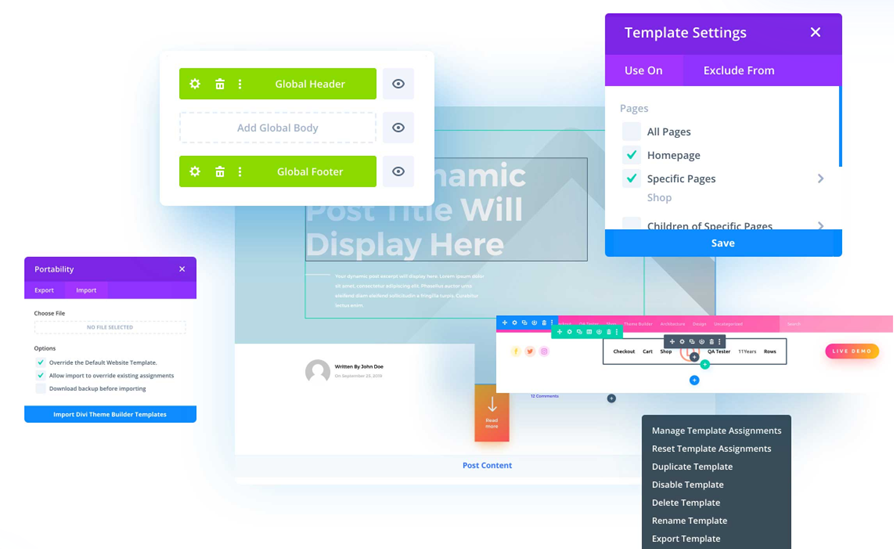 Divi also offers high quality page templates for those who want some help to create new website. Divi offers the largest collection among all the WordPress themes.
These templates are suitable for almost all kinds of niches including learning management systems, ecommerce stores, yoga studios or business websites.
A set of template is available for almost all kinds of projects. Therefore, it is better to have a look at the layouts offered by Divi no matter what type of project you are working on.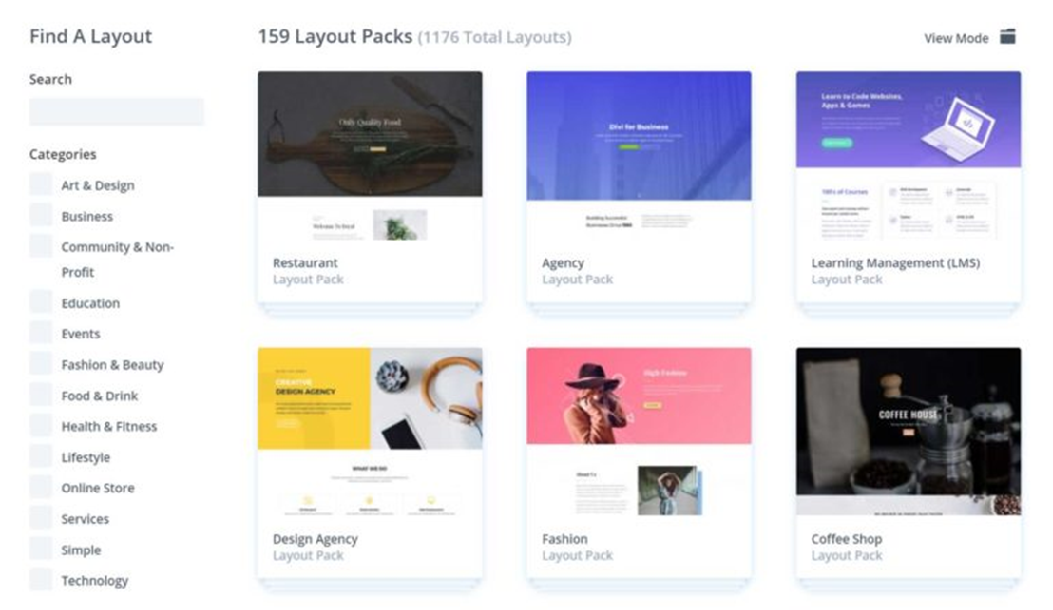 However, some of the themes also have individual templates. You are provided with layout packs from Divi. These packs comprise landing page templates, contact, about, and homepage. So that, you can quickly start your website building.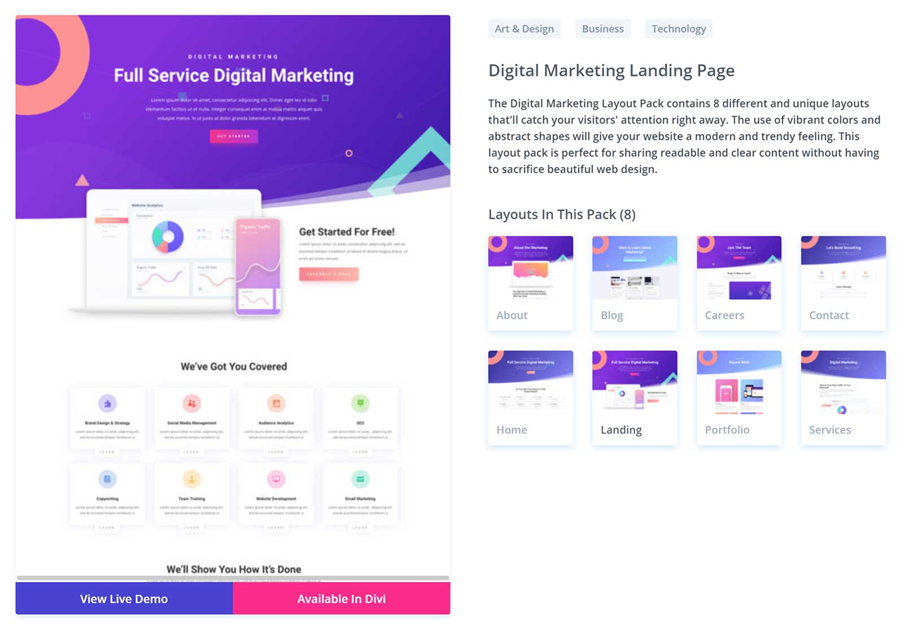 Divi would not let you stick to one layout pack only. Instead, you can freely pick the template of your choice from any available pack of layouts.
You can edit all these layouts so that they are well suited to your customized website. Or else, you can also use them as they are and replace the images and texts as required with content editor.
Divi Builder helps you customise all the aspects included in your content. Thus, you have full command over the pages and posts that you use. Nevertheless, the new update gives you command over all the aspects including pages and posts in your website.
2. Ease of use
Although, it takes a good price to get this creative freedom, power and functionality over the design, but this is a new way to master the use of new interface.
Divi builder interface is extremely different from the typical WordPress default interface. Thus, you will need to polish your creative skills if you want to get maximum benefit from this page builder.
It is highly expectable, as now you have to manage a lot on your fingertips with Divi Builder. But, you may not be able to do everything with Divi Builder without spending a good amount of time to familiarise with the new interface.
Transferability
Divi makes it easy to transfer the assets as well as layouts among different WordPress websites. If multiple websites are to be created with Divi, it provides you with multiple features that save your time and make the workflow easy and more efficient.
3. Divi Theme Builder Review
The WordPress page builders enable you to create custom page designs and posts. Yet, they won't allow the customization of all aspects of the website such as theme templates, footer or header.
It was true for Divi as well. But, the recent updates allow you to customize all parts of your website created with its Theme Builder option.
Build unique archive templates and blog posts
The template support allows you to customize the latest blog on your page with the Divi Theme Builder.
The custom layout further help in choosing the type of content to be added into each blog post that is to be displayed. For example, date, author, features image or title.
Moreover, you can also develop multiple templates to showcase the blog posts and then controlling over each one of them.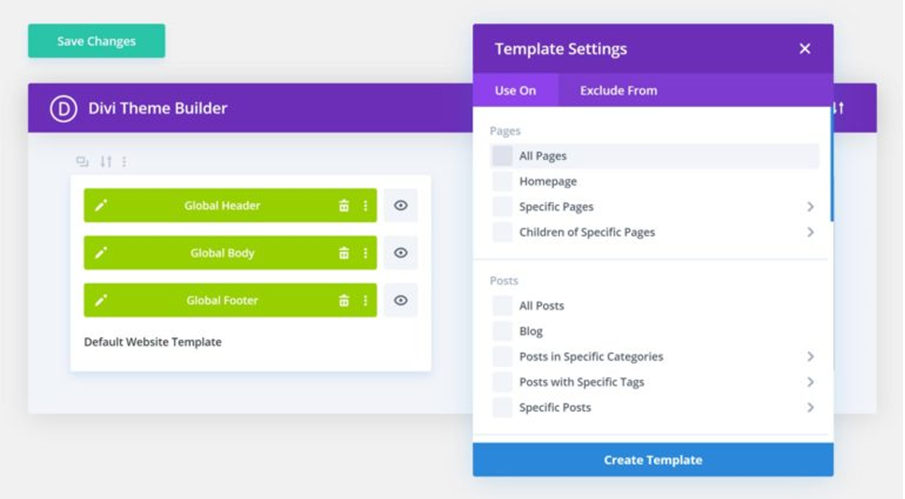 With the help of template settings, you can specify the purpose of each of your chosen designs. Such as, you can use a template only to edit blog posts from the layout or certain category for particular pages.
Customized footers and headers
Divi has the most impressive theme builder. It not only help you design a unique footer or header but also the custom templates for your ecommerce products, portfolio items and blog posts. Moreover, it includes the 404 error pages too.

Leads optimization tool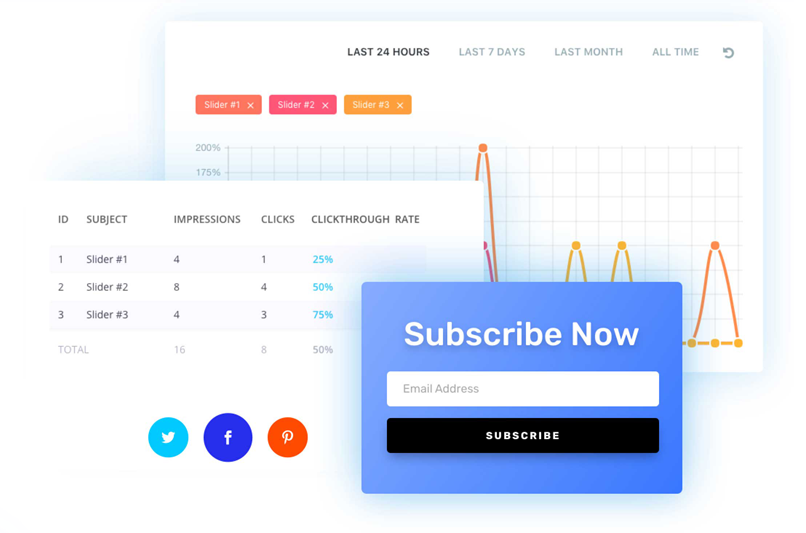 Ensuring that the custom content designs appear good and are optimizable according to business goals, Divi offers split-testing tool. Mostly WordPress themes do not have this features. But, it is quiet easy in use.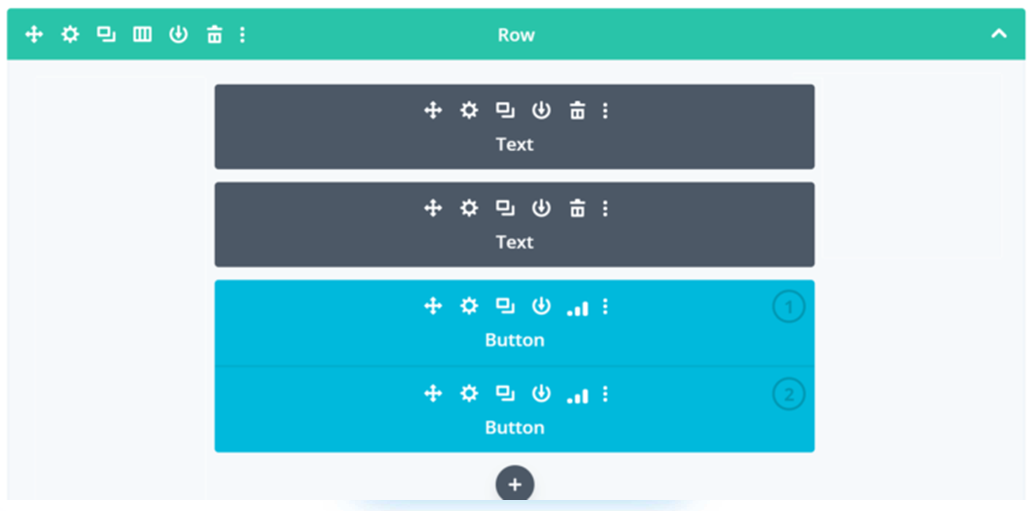 In order to further detect the best response on your page, Divi Leads help you find it in a few clicks from split test.
Divi Builder is also integrated with this function. You need to select the page element where you want to test such as an action button. Then, you can simply enable the Divi Leads for this element. The split testing tool enables a version of that element for the visitor and the other for the specific segment of the visitors.
Moreover, this splitting experiment is based on a goal. For example, visiting a specific page or clicking on a link. Once the data starts gathering from tests, you will find the highest conversion rate for the specific page element.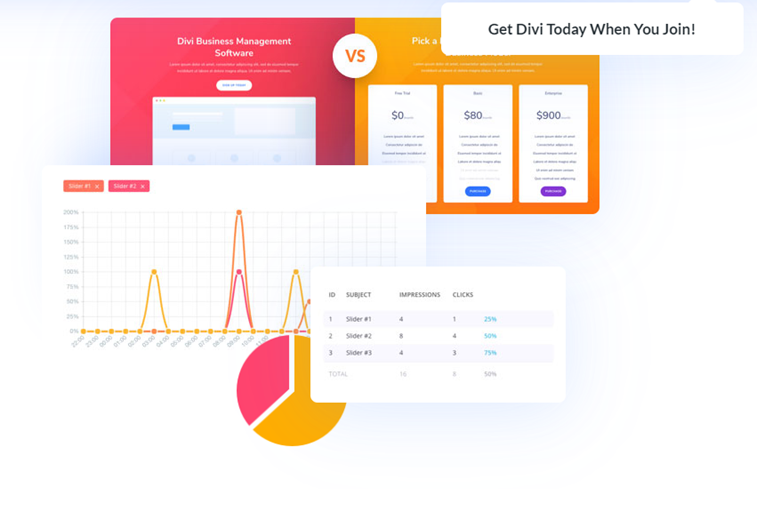 In addition, it does not limit you to two versions of comparison among page elements. Instead, you can test multiple versions for the content optimization. Also, you can run several A/B tests simultaneously to make the entire website optimizable to achieve highest goal conversion rates.
If your website has a specific goal, either about the page views, contact form submission, product sales or email opt-ins, Divi Leads feature the most invaluable tool that is the most effective and easiest to use.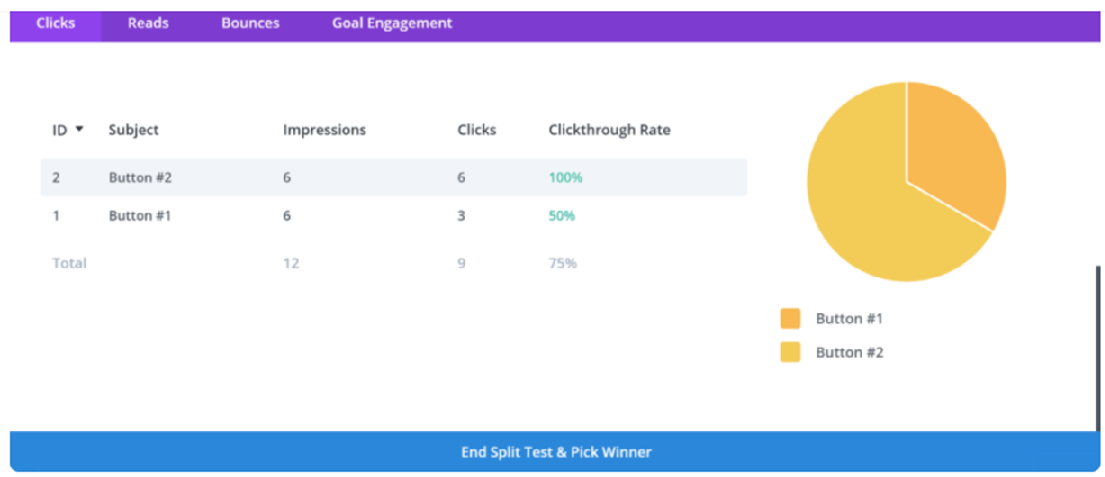 4. Documentation and support
Customer support has been an area where elegant theme was criticised. Private discussion provided maximum support where customers posted questions and wait for the Elegant Themes support team's response. It was also reported that the response was not quick and the issue was never resolved.
Yet, Elegant theme no more provide support via discussion forums. Instead, they now use messenger services.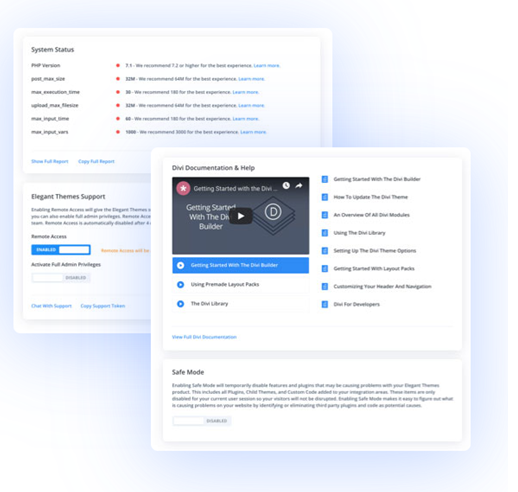 Single Click Remote Access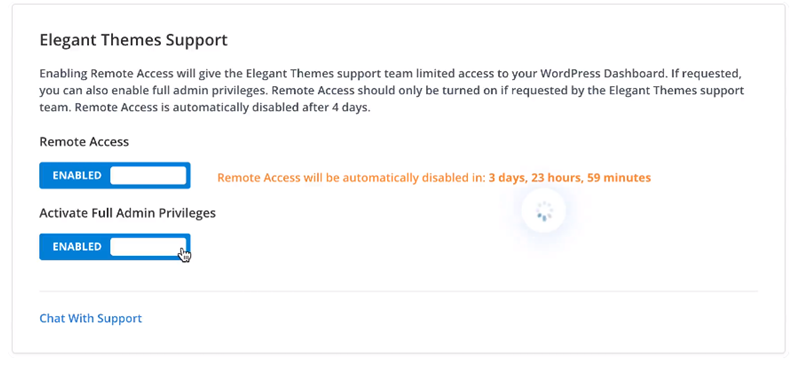 The Divi support centre assist you until you fine tune your website. Just a single click and you can Remote Access to allow support team fix any issues with your website.
Divi Safe Mode also toggles to safely and quickly bypass the third party conflicts in plugin use.
Help videos and documentation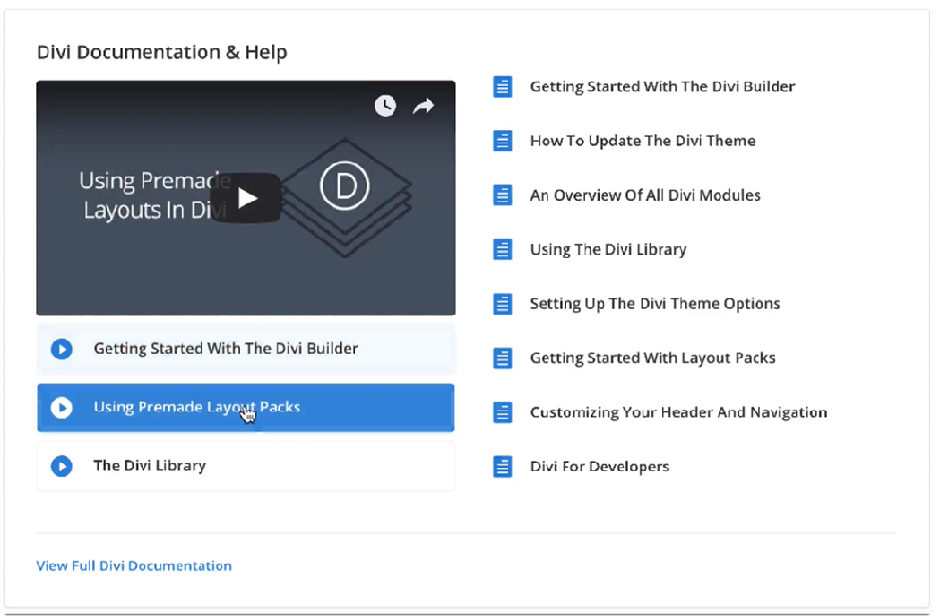 The support centre also helps in documentation section. Here some videos are helpful in terms of getting started with Divi through quick links to the most popular articles.
The new users can also get started using these documentations. Most of the queries from support team may be resolved by a single documentation page.
5. Woobuilder with Divi
Divi makes it easy to sell and build stunning website for the products. It is compatible with WooCommerce which enables integrations with WooCommerce plugin.
It means anyone using Divi can start selling their products without any additional cost.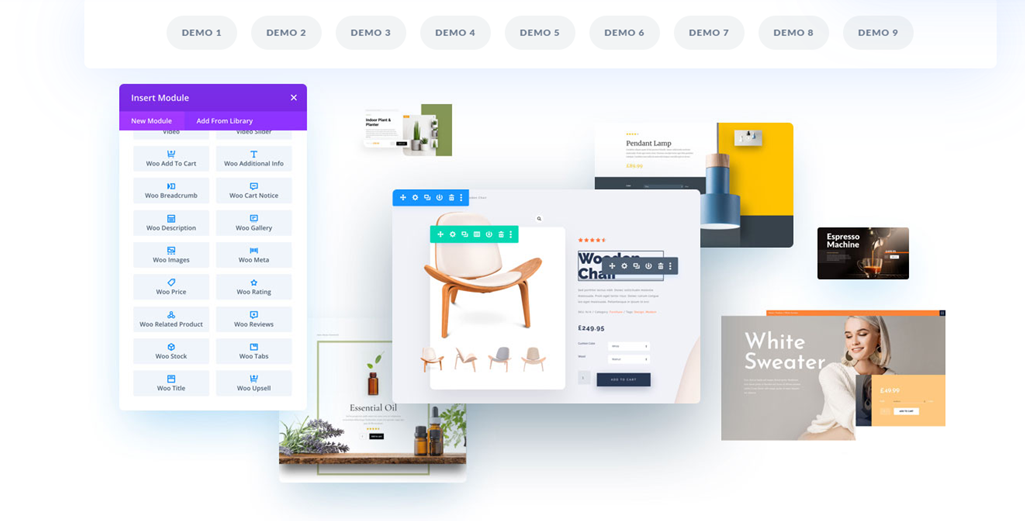 With Divi WooBuilder you can display unlimited number of products for the users to purchase and browse the product online.
Product layouts with WooCommerce Module
Divi gives you full control over your designs to display product pages with WooCommerce custom modules. It further allows you to control and create any element throughout your website.
Here, you can also give product descriptions. Everything is customizable and you can even use a mix of standard Divi modules with WooCommerce modules.
What's Best & Unique About Divi?
Global
The theme's localization interface is also translated along with the front-end elements. It includes all the descriptions and fields. An automatic RTL mode is switched on when you enable RTL language from the WordPress dashboard. It is translated to 32+ languages.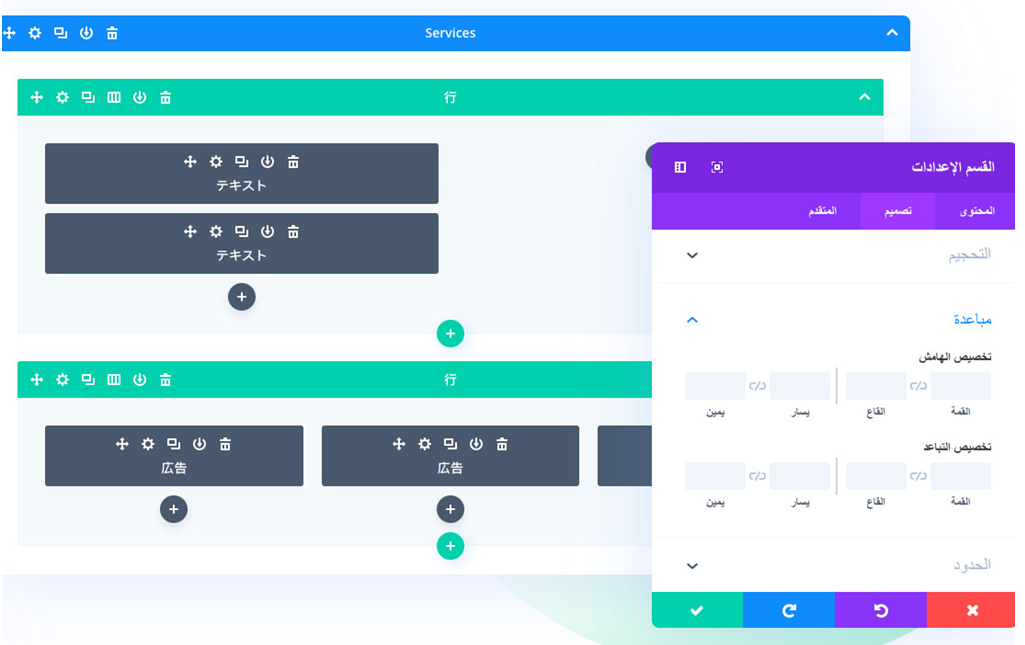 Extensions
You can access to 100+ Divi Extensions. It is a community of thousands or hundreds of developers and designers that provide child themes, layouts and third party extensions.
Marketplace
You can easily access to hundreds of third party layouts, modules and themes with Divi. This thriving community of designers and developers make it more amazing. At the Divi Marketplace, you can enjoy both premium and free products to build up a unique website for yourself.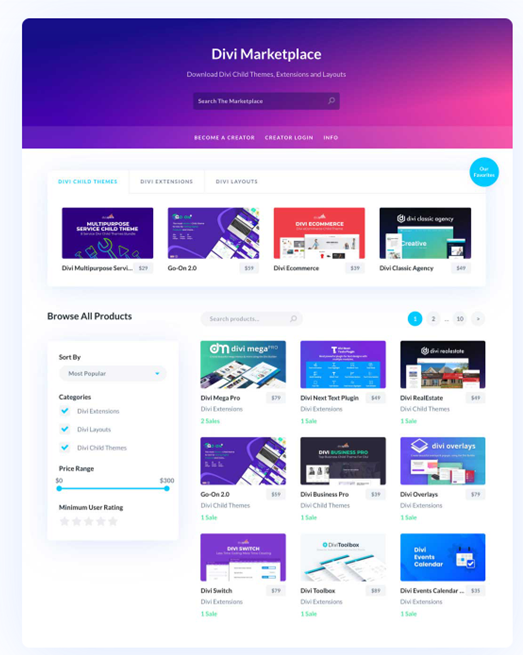 Develop
Developers can take extra benefit from Divi by extending exciting and new ways in Divi. It develops an open source development ecosystem. It comprises Divi developer API that allows the developers to customise Divi modules.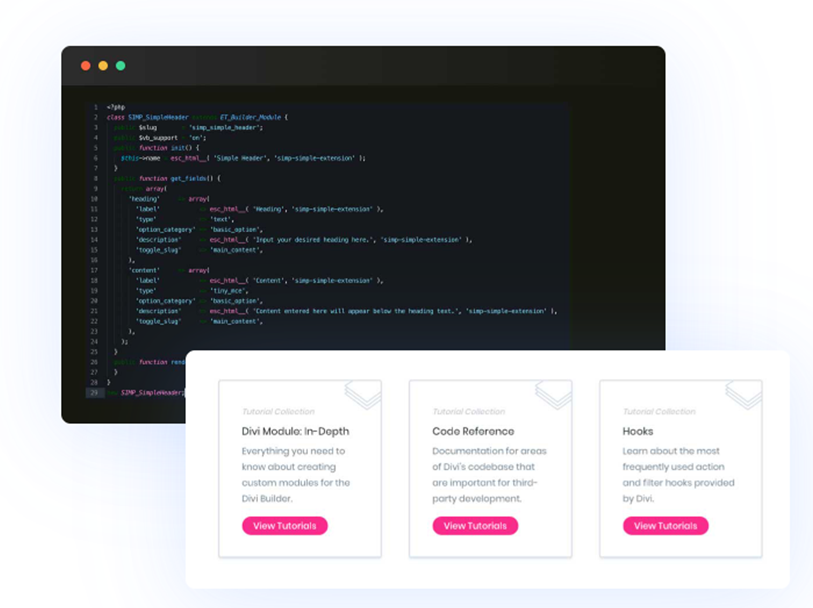 Use it anywhere
The all-in-one Divi theme or plugin can be installed with any third party theme as well. It provides a complete website solution. You can enjoy your Divi's visual builder technology, no matter how you run your WordPress website.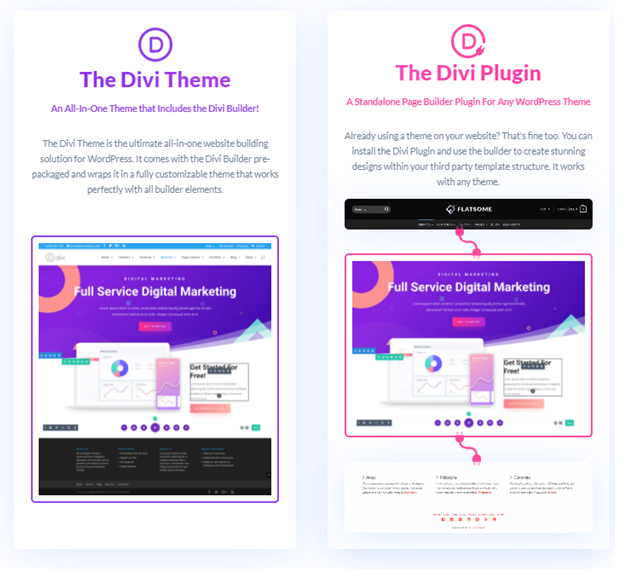 How much does Divi Cost?
Divi offers an affordable theme option as compared to the other best-selling theme that offer extraordinary additional products.
Divi can be purchases in from options. The one year package includes: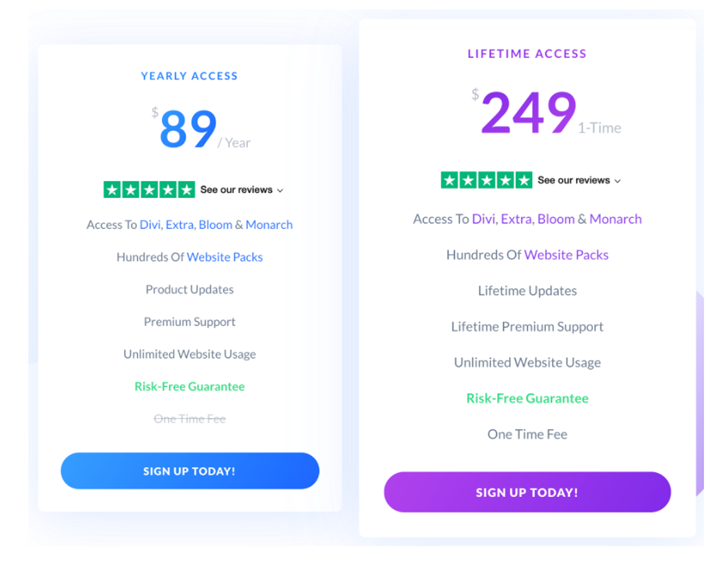 If you think that you would need to use Divi for more than 3 years, it is more economic to invest $249 for the lifetime access.
You can still have a 30 days money back guarantee if that sounds like a big financial outlay.
Strengths and weaknesses of Divi
| | |
| --- | --- |
| Strengths | Weaknesses |
| Good purchase options | No support channel from email ticketing |
| Improves support system | Overwhelming creative potential and freedom |
| Regularly improved and updated | Mastering the page builder is time consuming |
| Helpful documentations | Learning curve steeper than Elementor |
| Powerful page builder | Needs a lot of resources to work properly |
| Editable templates of high quality | Easily recognizable |
| Multipurpose theme good for all niches | |
Divi Theme FAQs
Is Divi worth buying?
The review and comparison with other popular themes suggest and lead us to the conclusion that Divi is a great choice for any user who enjoys DIY. If you love customization but you are not a coder to design everything on your own then Divi gives you the best option. The clear user interface in Divi makes it even easier for a less tech savvy to create a professional website. But if you want to switch theme in future, you may lose all your page layouts as Divi is very shortcode-dependent.
Is Divi theme slow?
Divi might feel bloated. But there may be several reasons of that. Perhaps you have a poor internet connection, your website has large images, you site is not optimized or maybe it's your host which is slow and not Divi. Yet, if there are just minor adjustments or no catching plugin with Divi builder, it will still grade poorly on the speed tests. This problem can easily be resolved with a catching plugin
Is Elementor better than Divi?
The test run results show that Elementor's interface lets you build pages easier and faster than Divi. So yes, Elementor is better.
Is Divi bad for SEO?
Yes, because the bloated codes impact negatively on SEO. Some themes use HTML5 but, not all are very industrious towards the code which leads to speed variation. The code even bloats in an inactive Divi site which cause page to slow down and the download speed is an important factor in SEO. Moreover, the pages are built with modules which means it is difficult to analyze with even the most popular SEO plugin. It needs to have extra knowledge about the type of plugin to be used with the help of a visual composer. Keep in mind that not all plugins are compatible with Divi.
Can you use just the Divi Builder without the theme?
Yes, Divi builder just like any other page builder can be used even without the theme. It is an interface that lets you construct a theme template while assigning those templates to specific posts or pages through your theme.
Is Divi good for beginners?
Yes, to an extent. The drag and drop interface of Divi makes it easy to use for the WordPress beginners. Thus, easy for the beginners. It requires almost no coding knowledge to start with the website building and offers over 800+ premade layouts for your website.
What is the difference between Divi and Divi builder?
The difference between the Divi theme and Divi builder is that Divi Builder is included in the Divi theme. it has everything packaged in one theme, Divi. Divi Builder is required to download separately if you are downloading the Divi theme. It is already included in the package.
Conclusion of Divi WordPress Theme Review
Divi is a powerful theme that is used to create all types of WordPress websites. You can find the best theme in the Divi Layout Library if you want a quick installing and publishing templates.
Divi makes it possible for you to create a custom WordPress website with its ultimately amazing features and page builder without any code to edit. It offers certain editable templates which you can use to customise you website.
Divi is easier to use as compared to other popular themes but it needs sometime to understand the user interface of the page builder. Only then, you can get the most of this theme.
Yet, if you do not want to spend that time, the predesigned templates can help you deploy a quick website.

As one of the co-founders of Codeless, I bring to the table expertise in developing WordPress and web applications, as well as a track record of effectively managing hosting and servers. My passion for acquiring knowledge and my enthusiasm for constructing and testing novel technologies drive me to constantly innovate and improve.
Expertise:
Web Development,
Web Design,
Linux System Administration,
SEO
Experience:
15 years of experience in Web Development by developing and designing some of the most popular WordPress Themes like Specular, Tower, and Folie.
Education:
I have a degree in Engineering Physics and MSC in Material Science and Opto Electronics.