1. LaPraim Digital Agency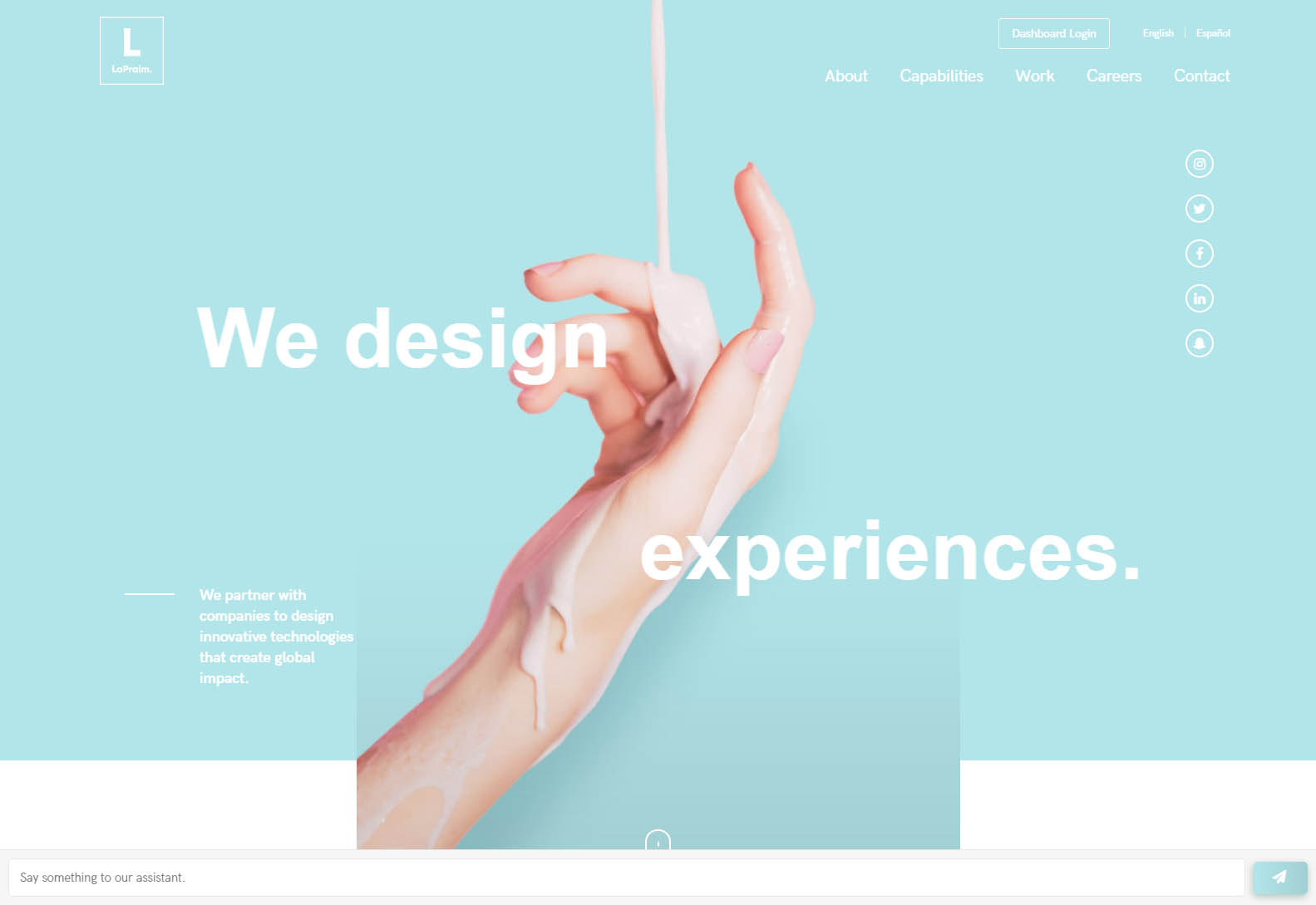 They represent quality over quantity. Their clients appreciate the attention to detail and craftsmanship of their work.
LaPraim Digital Agency is based on one principal and that is to provide the highest quality development available. They strive as a company and individuals to be the best in their industry. They take pride in their work and deliver the best product and service possible.
2. Houston Web Design Agency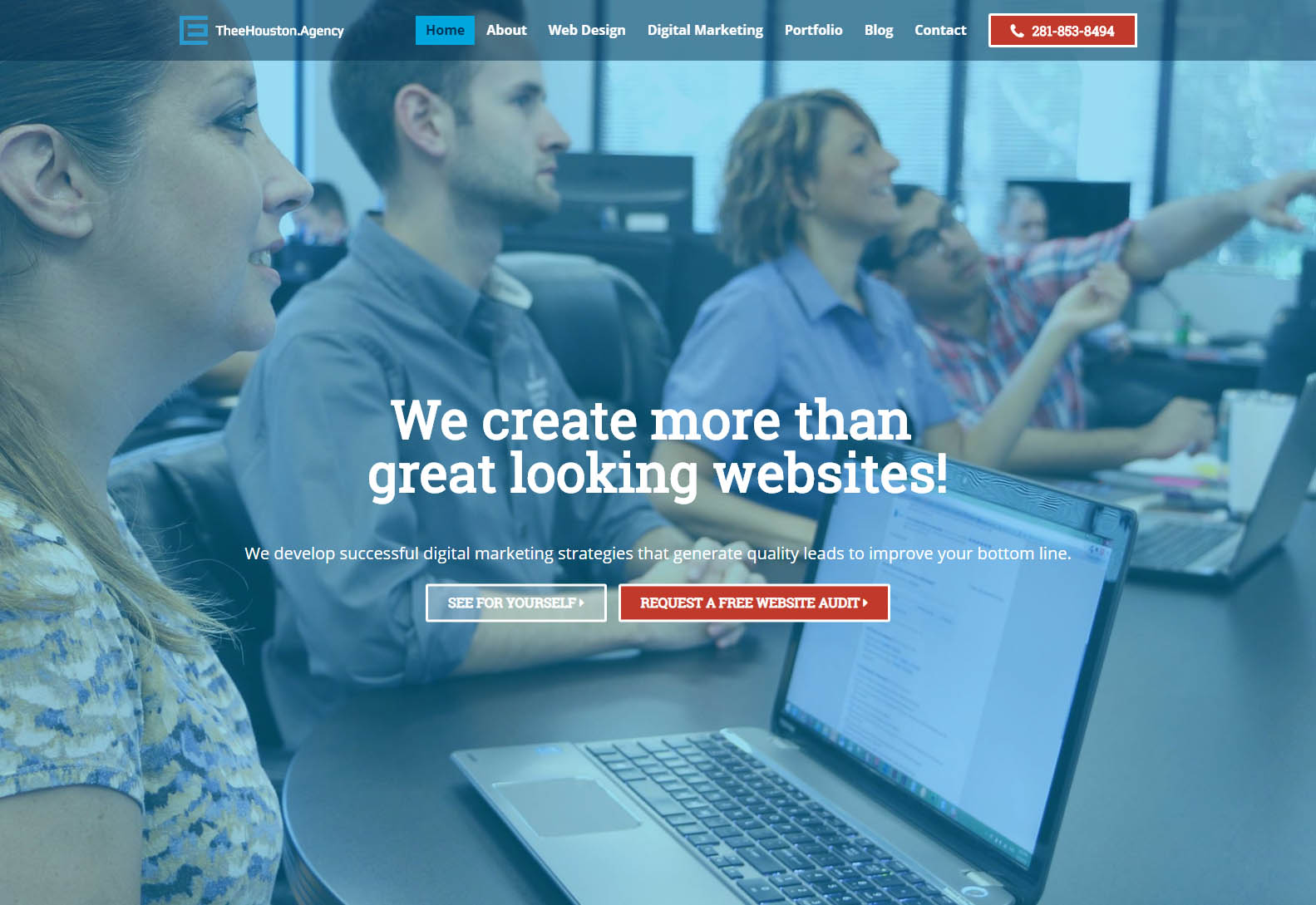 A team of web development and search engine optimization experts.
All of their web design and digital marketing professionals have been in the internet marketing industry for a minimum of five years. They have built a team of experienced professionals with tons of relevant experience.
They know web design. They know digital marketing. Challenge them to deliver you the results you seek.
They don't just create professional websites. They continuously optimize webpages so your prospective customers can find you organically on Google, Bing and other search engines.
3. OWDT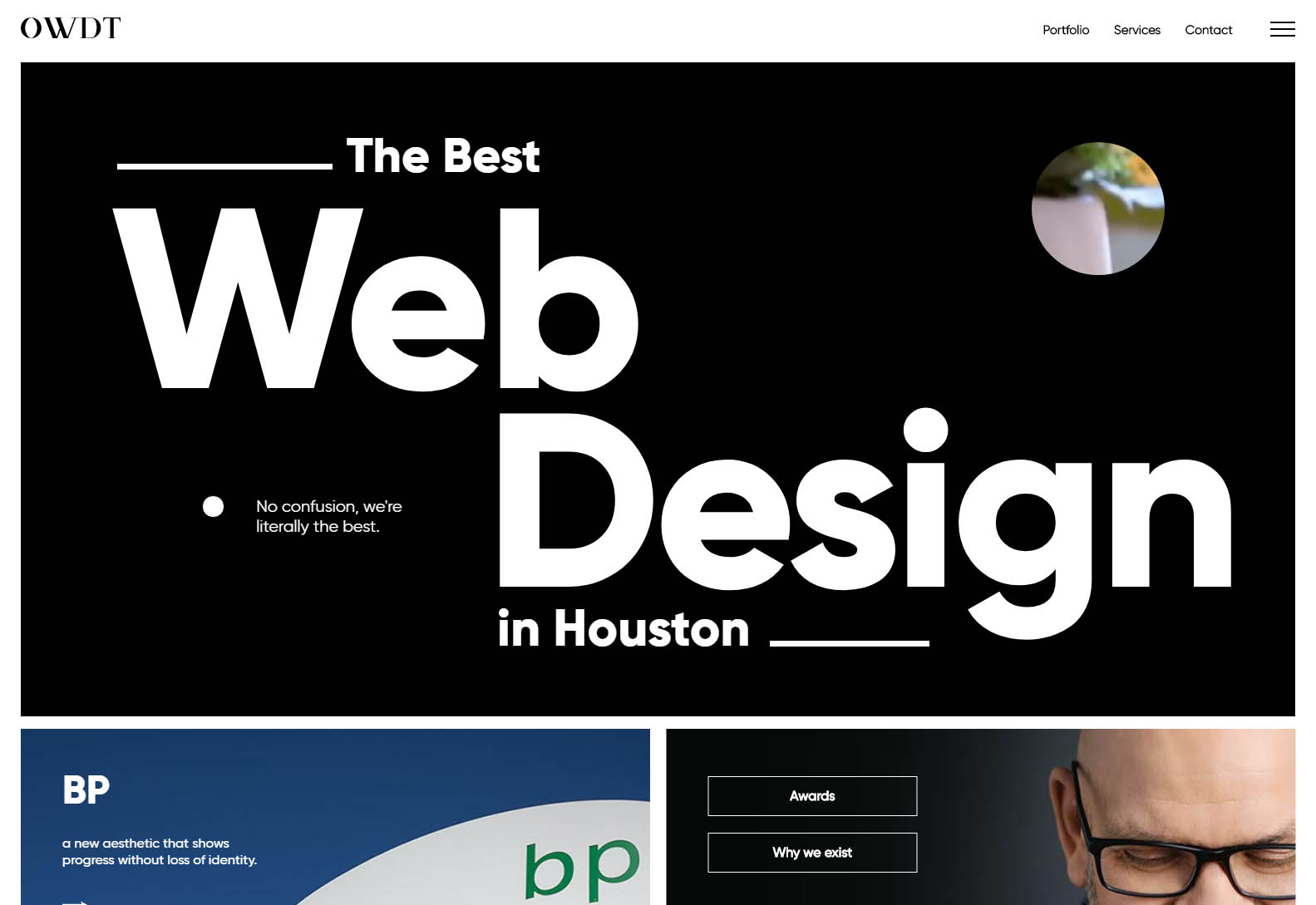 Gain a competitive advantage
They offer a breadth and depth of premium web design development services unmatched in the nation. Their highly skilled staff continually monitors the newest web technologies, design trends, and marketing developments to craft websites that give our customers a clear competitive advantage.
They have worked successfully with clients such as publishing giant Forbes, electronic industry leader Smith, and the iconic NRG Park. They are strongly committed to maintaining our standards of excellence as they expand our business across different industries, professions, and regions of the country.
4. Gulf State Software
They provide customized software development, web development, mobile applications development and online marketing promotions solutions in Houston. They do projects to help you build the first version or modify your software and website into an upgraded version. Their fully web based solutions might start from scratch or redesign and rebuild from an existing website which can integrate with mobile apps, windows interface and other digital platforms. They also provide online marketing solutions for businesses branding strategies to promote your company and attract more visitors to help you reach your desired goals.
5. FDI Creative Services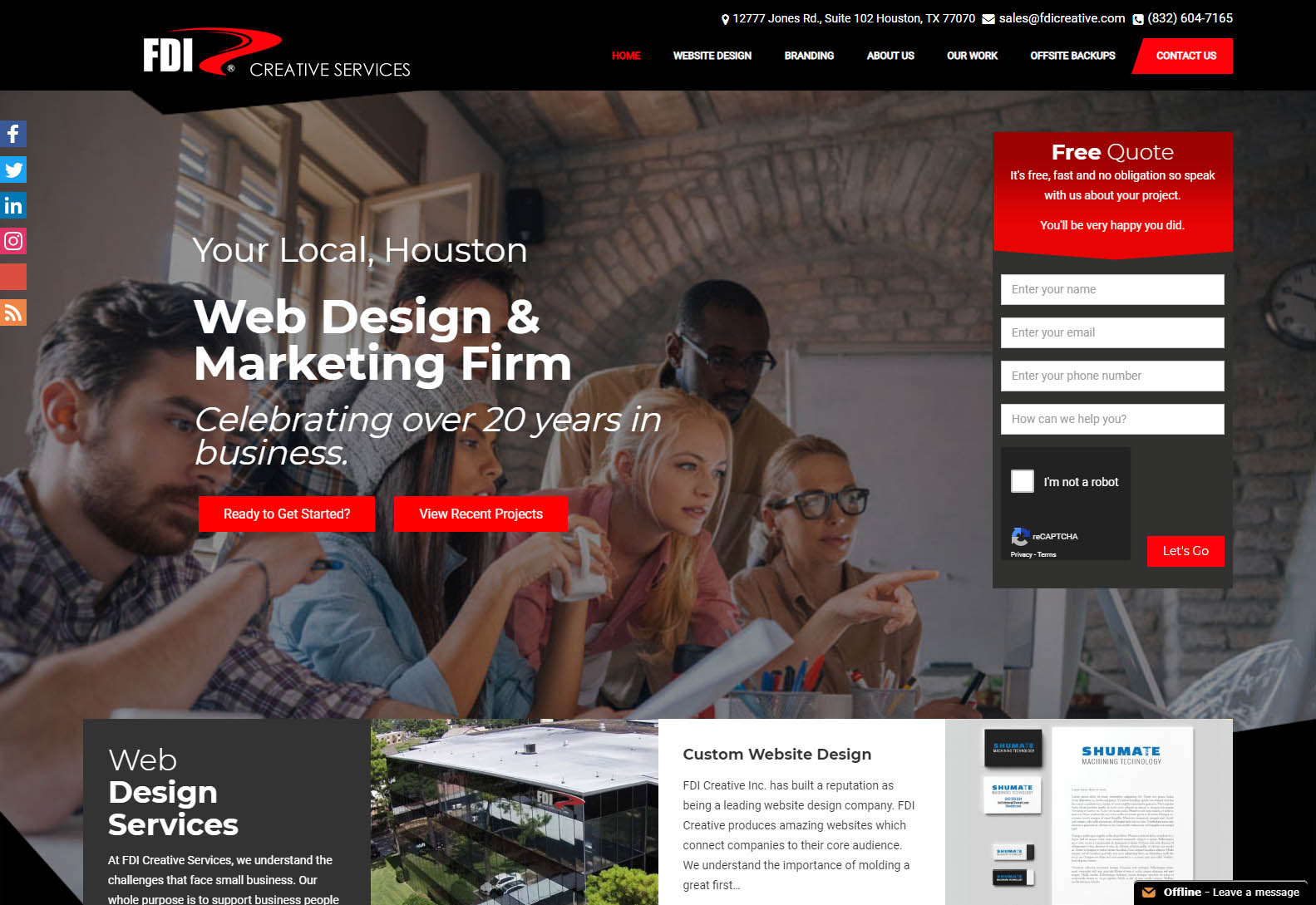 A full service website design and marketing firm in Houston, TX. They offer turn-key marketing packages that help their clients connect with their customers.
They are one of Houston's most experienced web design companies and have built hundreds of custom websites that produce millions of dollars in revenue for their customers.
From small start-up web design, to large e-commerce web sites, FDI Creative has the experience to make your project a success.
Features of their website design programs include:
Creative Graphic Design
Content Management Systems, giving you full control of your website
Visitor and Lead Generation Data
Social Networking Tools
Advanced Security Tools
E-Commerce
Beautifully Designed & Printed Marketing Materials to compliment your website
6. Search Marketing Houston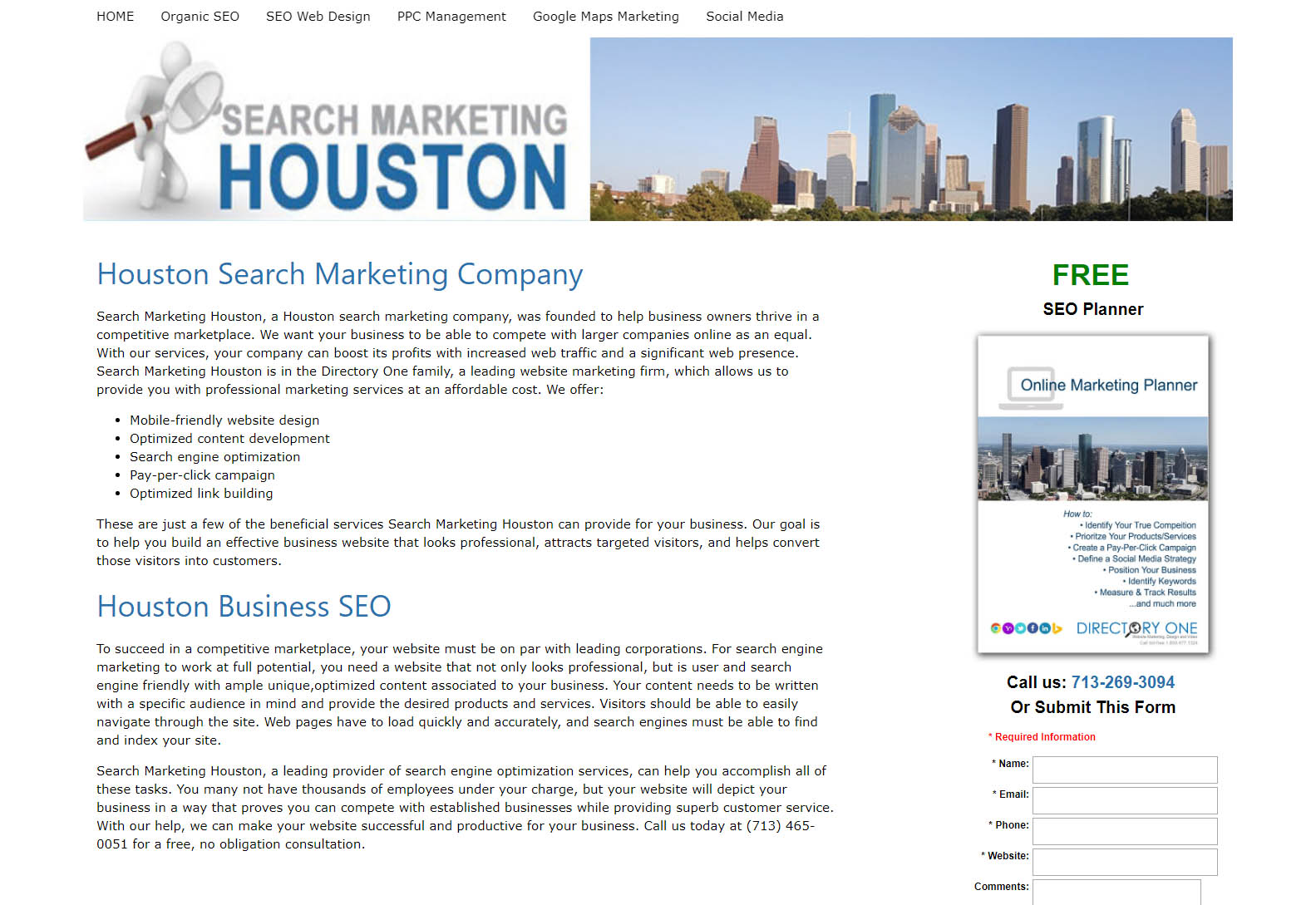 A Houston search marketing company, was founded to help business owners thrive in a competitive marketplace. They want your business to be able to compete with larger companies online as an equal. With their services, your company can boost its profits with increased web traffic and a significant web presence. Search Marketing Houston is in the Directory One family, a leading website marketing firm, which allows us to provide you with professional marketing services at an affordable cost.
They offer:
Mobile-friendly website design
Optimized content development
Search engine optimization
Pay-per-click campaign
Optimized link building
These are just a few of the beneficial services Search Marketing Houston can provide for your business. Their goal is to help you build an effective business website that looks professional, attracts targeted visitors, and helps convert those visitors into customers.
7. Uptown Design Agency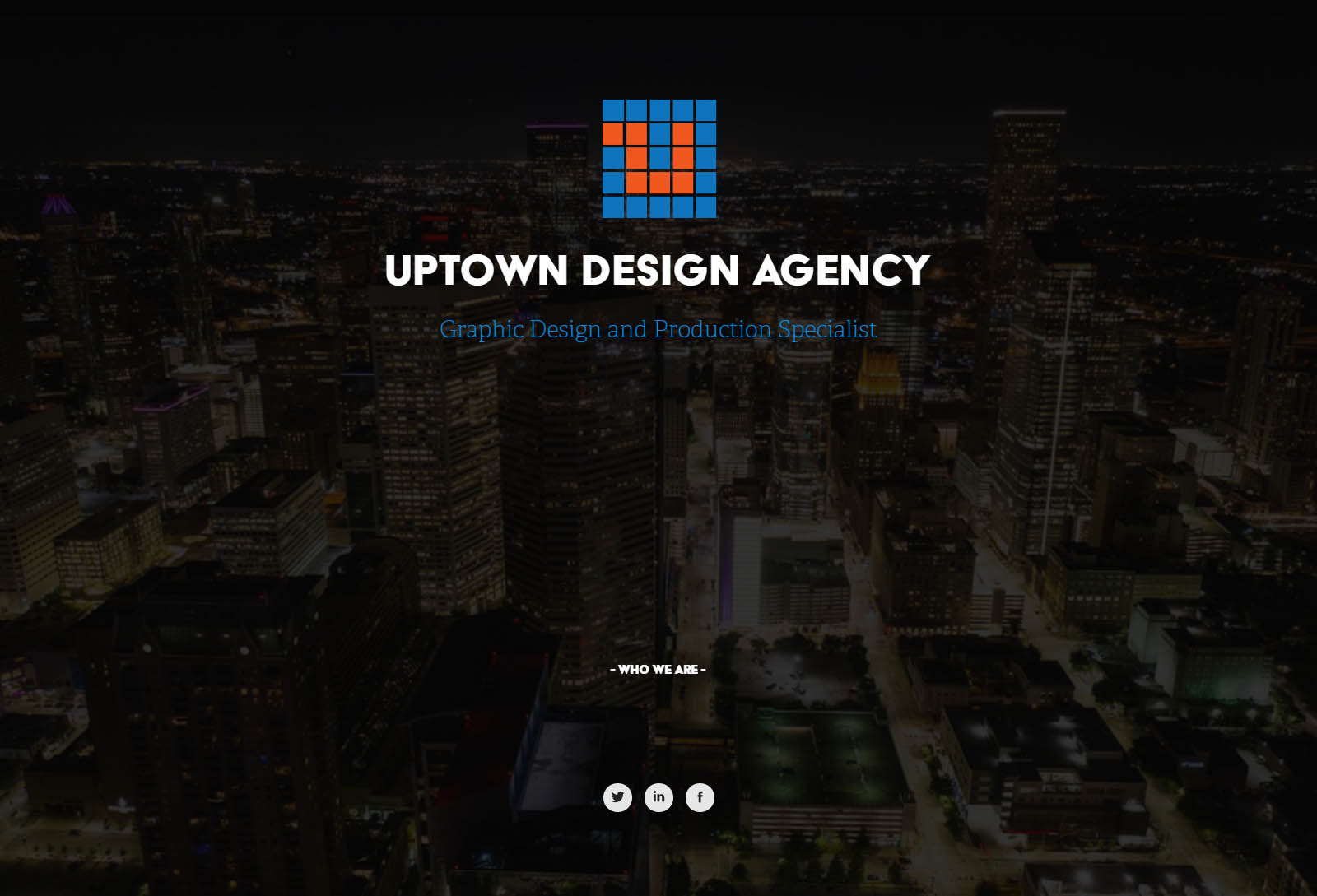 Has provided distinctive graphic design and production solutions to a variety of companies and organizations in the Greater Houston area for more than 25 years. Delivering superb graphic design done by industry professionals.
Their Purpose
Effective graphic design and visual communications allows potential customers to receive and act upon information about your company or organization as quickly and as easily as possible. Quite simply; fortunes are won and lost thanks to effective or ineffective graphic design.
Their Mission
Uptown Design Agency seeks to provide the most creative, dependable and professional graphic design services. They believe treating our clients with integrity, honesty, compassion is paramount to our success. Their goal is to leave a positive lasting impression on any client who trusts UDA with their graphic art, production and design projects.
8. Hyperlinks Media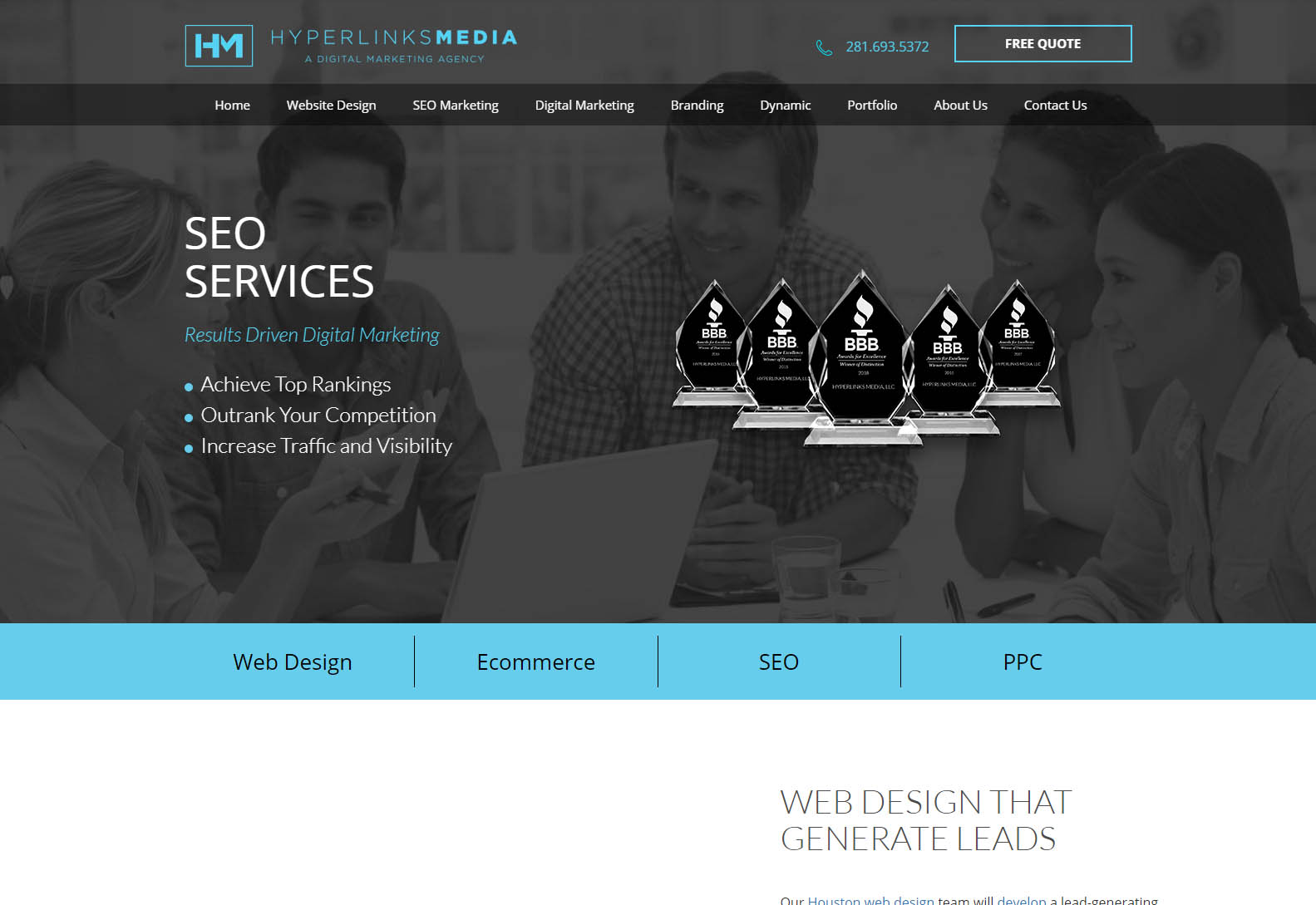 A digital marketing agency specializing in helping businesses grow their online presence and brand through digital marketing.
They are a recognized leader in SEO, SEM, and PPC campaigns, as well as a respected developer of custom websites and online software. Through complete customization and unique solutions, they create effective marketing plans and guide businesses to achieve outstanding online results. Their focus is lead generation and conversion optimization.
Dedicated to deploying the latest online technologies, they are proud to be a Google Adwords Certified Partner, Google Authorized Reseller, and Shopify Expert Developers.
By building strong relationships with their clients, they have received an A+ Better Business Bureau Accreditation and were awarded the BBB Winner of Distinction in 2014, 2015, 2016, 2017 and 2018 for excellence and professionalism in their industry.
They have also won multiple awards from UpCity, 10 BestSEO, and TOPSEO's.
Their VALUED clients have given us 5 Star ratings on both Google and Shopper Approved.
9. Desss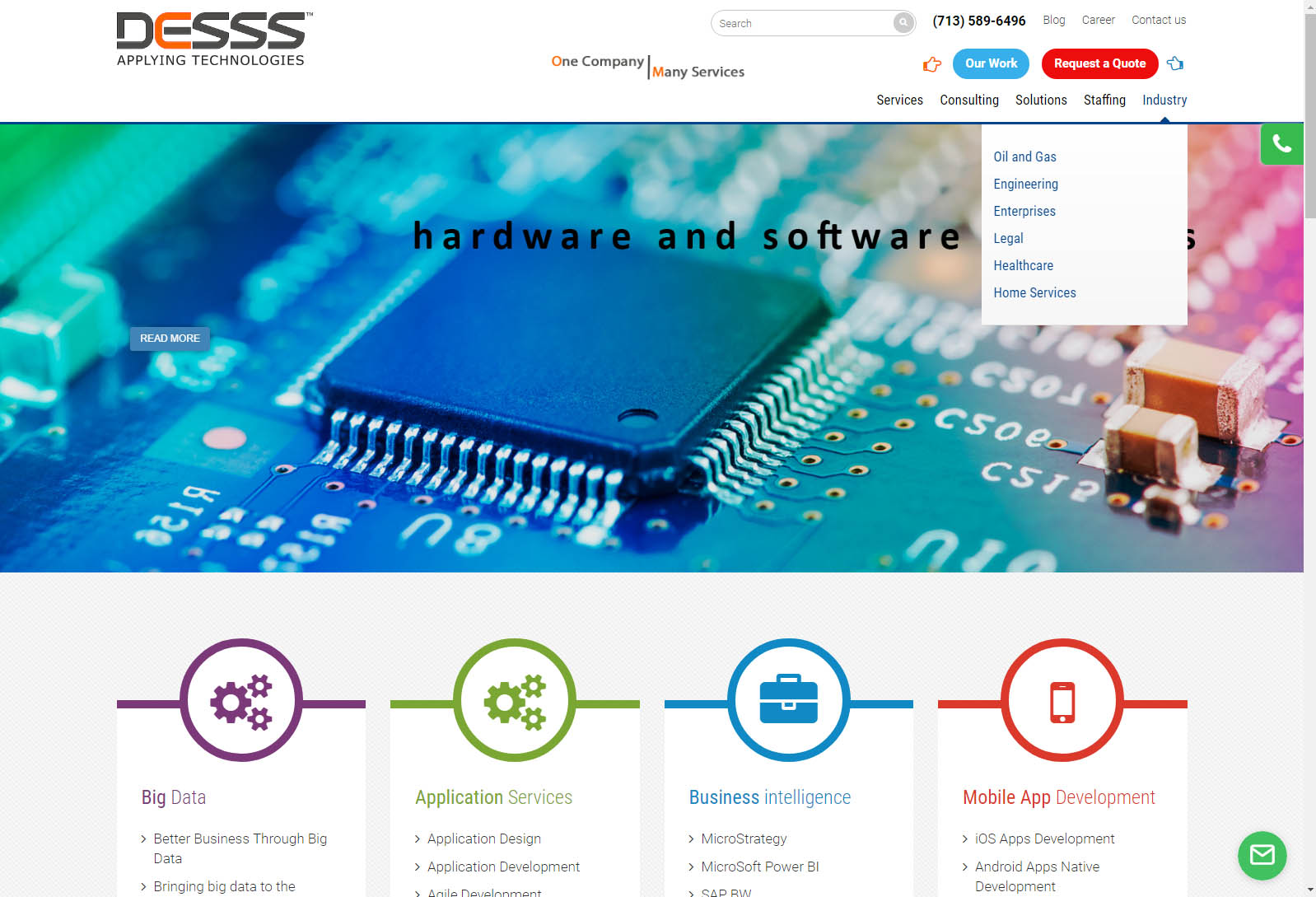 They are one of the best Web Design and Mobile App Development Company based in Houston Texas. They are experienced, knowledgeable and friendly people who are always ready to help you in all your web design and development needs. They have been in this field for the more 10 years and are proud to say that we have served customers with due diligence and dedication. They design and develop sites scientifically and technologically and manage all applications and projects artistically. They have been awarded as the best Web Design and Development Company for 4 consecutive years by Houston Business Journals.