Today I want to show the best WordPress conversion plugins I used to increase the conversion rate of my websites over the years.
Increasing sales at your WordPress-based web store requires a thorough analysis of your website performance.
So, to boost sales at WordPress, you should realize its critical aspects and try to improve them.
Luckily, the most common issues of WordPress websites usually can be solved in some pretty easy ways.
One of the most straightforward strategies that can help you enhance your website performance is the use of adequate plugins.
The application of useful plugins will help you eliminate your web store's pain points and positively impact your sales.
That's because their application allows you to build a better customer experience and more engaging websites.
But what are the best plugins to increase sales? And what can they do to help you in this process?
Read on and find out. In this post, we're showing you how to supercharge your sales at WordPress using several simple WordPress plugins.
7 Amazing Plugins To Increase Sales At WordPress Website

To keep your website visitors interested and engaged, you have to make sure to stay available for all their questions, requests, and concerns as much as you can.
And one of the best ways of staying in touch with them is to add live chat to WordPress.
A WordPress live chat plugin can completely reshape your relationship with customers, and therefore, positively impact their determination to buy your products or services.
Of course, for this to happen, you should:
use reliable software, such as

ProProfs live chat for WordPress

,

hire a skilled, professional agent that will be able to establish a pleasant and constructive interaction.
So, if you decide to add live chat for WordPress, installing ProProfs live chat, you get to:
Install the software in just a couple of minutes, using a convenient shortcode;

Customize chat experience owed to numerous possibilities of designing a chat window, including changing its colors, adding your logo, or choosing one of the awesome pre-made templates;

Record and track the messages received outside of your work hours.

Collect essential statistics related to your operator's performance, chat sessions quality and duration, survey feedback and rating, etc.
As you can see, if you add live chat to WordPress, you get to enjoy numerous benefits that let you create a flawless customer experience.
That eventually leads you towards an increased sales level and a more stable long-term relationship with your customers.

To check if your WordPress theme is providing the best possible results, use a reliable plugin to help you perform A/B split testing.
With A/B Press Optimizer, you get to check and optimize all parts of your website, including all page elements, such as headlines, forms, visuals, content blocks, buttons, etc.
It offers a diversity of useful features, including:
Unlimited experiment options and variations that will let you create as many different settings as you need to realize which of the combinations bring the most significant number of conversions;

Real-time reports that help you keep track of lead generation and translations for each of the versions you're testing;

Visitor and conversion demographics with automated tracking;

Running the same experiment across multiple pages and variation randomization, etc.
Once you figure out which of the tested solutions work best for you, this one-time investment will let you create a sales-growing theme that will help you achieve both the highest conversion rate and increased purchase value.
This is a perfect example of a great WordPress Conversion Plugin.

One of the keys to increased sales at WordPress websites is their possibility of capturing visitor emails.
The more emails you collect, the larger the number of people you'll be able to reach directly and provide them with an offer tailored specifically to their needs.
When it comes to this type of plugin, OptinMonster represents one of the most reliable solutions, with more than 700,000 websites actively using it. It provides you with efficient and attractive lead capture pop-ups, which you can customize as much as you want.
This plugin comes with:
A convenient drag-and-drop builder;

Diversity of form types including floating bars, lightbox popups, fullscreen takeovers, etc.;

Technology that helps you target people who are about to leave and prompt them with an adequate campaign;

The option of showing personalized messages to visitors returning to your website;

Follow up campaigns that provoke increased visitor engagement as well as lead generation;

Page-level targeting and conversion analytics, etc.
Accordingly, OptinMonster is a helpful solution to help you:
sales increase

grow your email list

capture more leads

reduce cart abandonment

create targeted offers in no time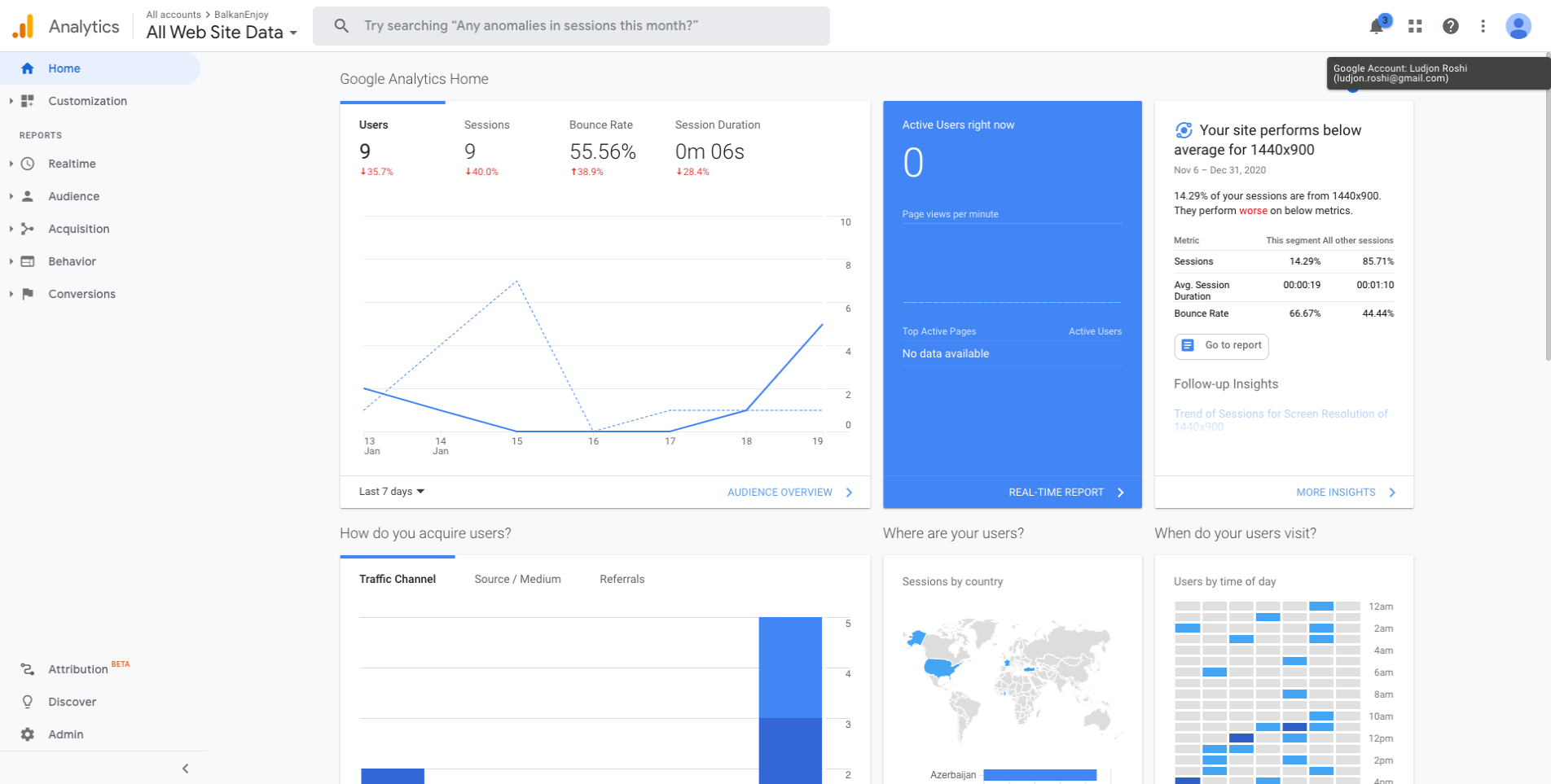 Tracking your web store's customers and products is a crucial step in improving your store's performance.
To enable tracking you should add Google Analytics to your WooCommerce store and use the Enhanced Ecommerce feature, specifically designed for web stores.
Enhanced E-commerce Google Analytics Plugin for WooCommerce by Tatvic is the right match for the job.
It's one of the best plugins for installing Google Analytics on your WordPress web store.
With the plugin, you can track both your customers and products. Noteworthy features you get from the plugin include:
Quick and no code installation

Track your customer journey right from landing page to checkout page

Enable 9 Enhanced Ecommerce reports like Shopping behaviour report, Product performance report, etc.

Capture 20 custom dimensions and metrics

Facebook pixel tracking for remarketing on FB

Google ads conversion tracking

Google Optimize integration
Analysing and generating insights from the data you get from tracking your store will enable your sales funnel to drive more sales.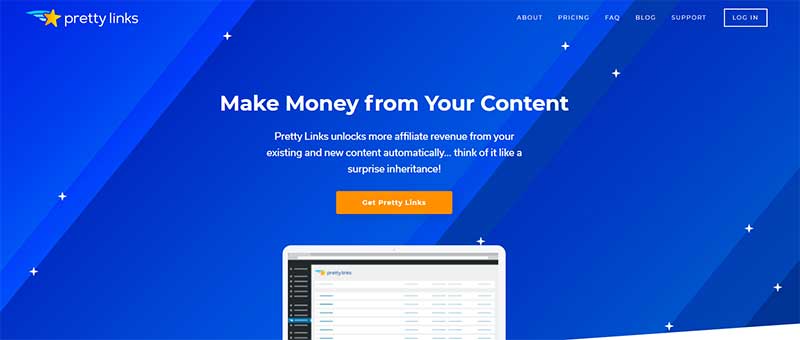 Whether you're a blogger, a social media maven, or an affiliate marketer, managing your links is a crucial part of online marketing.
Other link management tools are often challenging to use, time-consuming, and can't guarantee that you'll always have access to your links.
Pretty Links gives you full control over managing your social links, URL redirects, affiliate links, and QR codes. This WordPress plugin also allows you to shorten and cloak a URL to reflect your domain name.
With Pretty Links, you can:
Create clean-looking URLs on your website that redirect to any other URL.
Custom name the slug for your URL (Or have Pretty Links generate a relevant slug for you)
Access a reporting interface where you can see a configurable chart of clicks per day – filtered by the specific link clicked, date range, and/or unique clicks.
View click details including IP address, remote host, browser, operating system, and referring site
Send "pretty links" via email directly from your WordPress admin
And more!
Pretty Links is the ideal plugin if you need to shrink, beautify, track, manage, or share any URL on or off your WordPress website.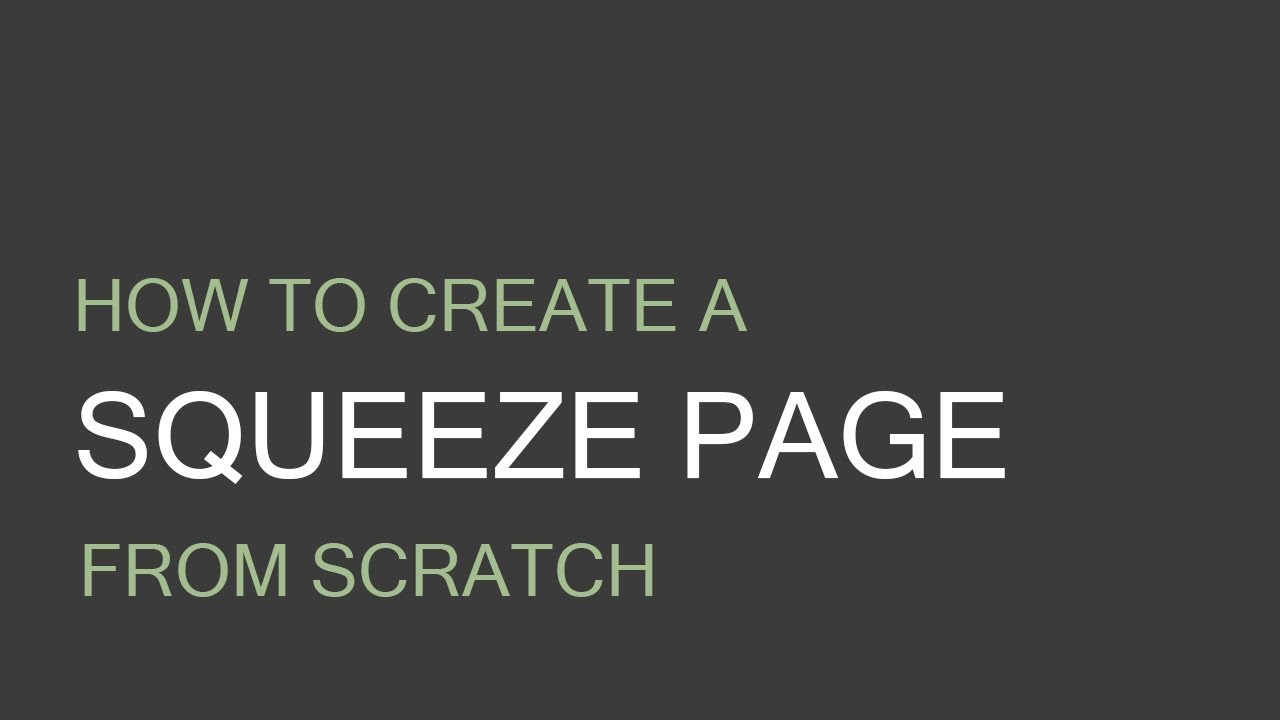 In the majority of cases, your WordPress web store's potential for attracting new customers and increasing sales depends on the quality of your landing page.
In the endless sea of conversion plugins, you can build a pretty satisfying landing page on your own, and WP Lead Plus X is one of the most convenient ones.
This free plugin comes with a set of high-quality features that let you:
Keep track of conversion rates letting you monitor them in real-time;

Test the performance of your landing page (with A/B and multivariate split tests);

Create the landing page based on best inbound marketing practices;

Use your active WordPress theme to create a matching landing page, etc.
This plugin lets you create a sleek, appealing, and lightweight landing page to help you boost your conversion rate.

If you don't measure your website performance and the effects of the efforts you put into the creation of a web store, you'll never know if your actions have a positive impact on your results.
And that's why you need a reliable analytics plugin that can help you keep track of all the relevant data accurately.
What makes WP Google Analytics one of the convenient solutions is the fact that it is easy to install.
All you have to do is to start tracking the data once you paste your tracking code from GA into the text area on the plugin's settings tab.
This plugin lets you:
Track website speed automatically;

Log both 404 errors and outgoing links as events;

Get faster and more reliable data thanks to Google's asynchronous tracking system;
And that's not all. You can also track additional pageview-related data using custom variables in Google Analytics (author, tag, context, categories, date, etc.).

Improve your sales by taking your customer experience to the highest level possible.
Add Contact Form 7 to add and manage multiple contact forms at the same time.
The tool comes with the ability to customize the form template and mail contents easily with the markup feature.
In short, it gives your business the opportunity to capture qualified leads via contact forms.
This plugin does not allow you to:
Track user data by stealth

Add any personal data of the user to the database

Send data to external servers

Make use of the user's cookie data

Capture personal information, including IP address, to the service provider

Did you know that people who shop online using their mobile phones spend two times more money than those who don't use mobile devices?
There's no wonder why your website responsiveness and mobile-friendliness significantly impact your website sales level.
WPTouch Mobile is a plugin that lets you quickly adapt your WordPress website to a diversity of mobile devices.
Accordingly, it provides stable purchase conditions for your website visitors, regardless of the devices they use.
Available in both free and paid version, this plugin lets you control a diversity of features that help you improve your website's mobile version while keeping its desktop version intact.
It offers some great extensions, including enhanced advertising options, advanced web font controls, improved caching system, and much more.
Summing Up: Use The Synergy Of Plugins To Increase Sales
As you can see, a well-chosen, high-quality plugin can significantly improve your WordPress website conversion rate.
They help you overcome the technical issues your website may be experiencing while at the same time increasing your customer satisfaction and interest in your brand.
So, if you want to get the most out of your WordPress web store and find out how to supercharge your sales at WordPress, you should consider implementing:
A WordPress live chat plugin

, that will let you stay in touch with your visitors 24/7 and provide high-quality customer support;

A plugin for A/B split testing

, which will let you test different website versions and choose the one that converts the most;

A lead generation plugin

that will help you collect visitors' emails and expand the network of subscribers (who may turn into new buyers);

A plugin for WordPress landing page creation

that will help you create an appealing and converting landing page;

An analytics plugin

, that will help you get the info on both critical and well-performing segments of your web store;

A feedback-collecting plugin

, as it will help you get to know your visitors' opinions and suggestions, which you should consider when trying to improve your website;

A plugin that improves the mobile version of your website,

which is incredibly essential as more and more buyers use their mobile devices to access your web store.
As you can see, there's a diversity of plugins that can be helpful when increasing sales at WordPress.
To realize which of these plugins you'd need the most to improve your website performance, you should perform a thorough analysis of all your website segments.
This will allow you to make a decision, keeping in mind the results you get.

Ludjon, who co-founded Codeless, possesses a deep passion for technology and the web. With over a decade of experience in constructing websites and developing widely-used WordPress themes, Ludjon has established himself as an accomplished expert in the field.