Looking for a free Shopify theme? Shopify is entirely cloud-based which means you do not have to worry about maintaining or upgrading web servers or software all the time. It also gives you hold of accessing and running your business with internet connection.
You can sell in multiple ways such as pop-up shops, brick and mortar locations, online marketplaces, social media, mobile, and web. Shopify is the best beginner Ecommerce platform which is also best for customisation and drop shipping.
You should not worry about setting up and hosting servers. It has everything built-in and provides full time customer support. That is why, we bring you 15 of the best free shopify themes for your online store.
Minimal – Free Shopify Theme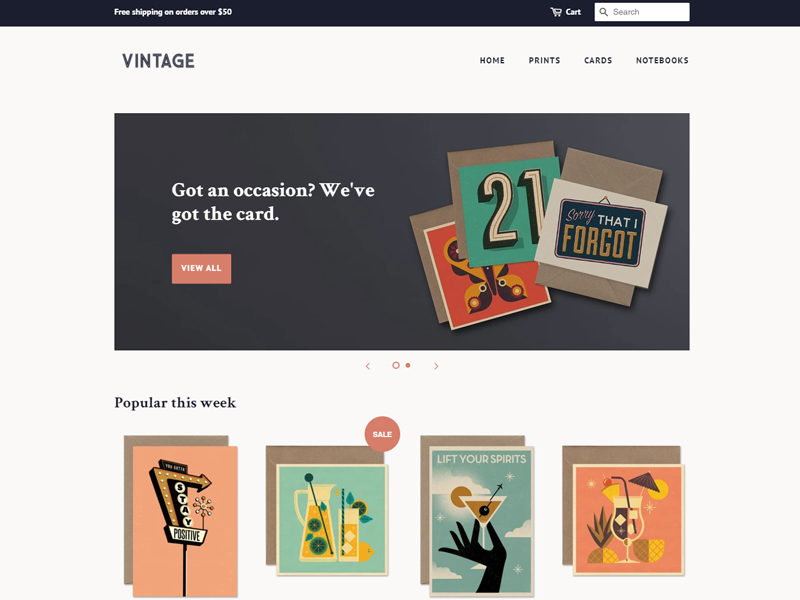 Minimal is a clean and simple design theme that focuses your products. Among the major features, its slideshow feature showcases your brand or product images on the homepage. Your customer can zoom in the product image and look into extra details as they hover over the image. Also, you can tell your story to your visitors with Vimeo or YouTube video.
The best part is sorting/filtering. Your customers can filter products by best sellers, type, and price on the collection page. Product recommendation option helps you showcase your recommended products to increase the discoverability.
Debutify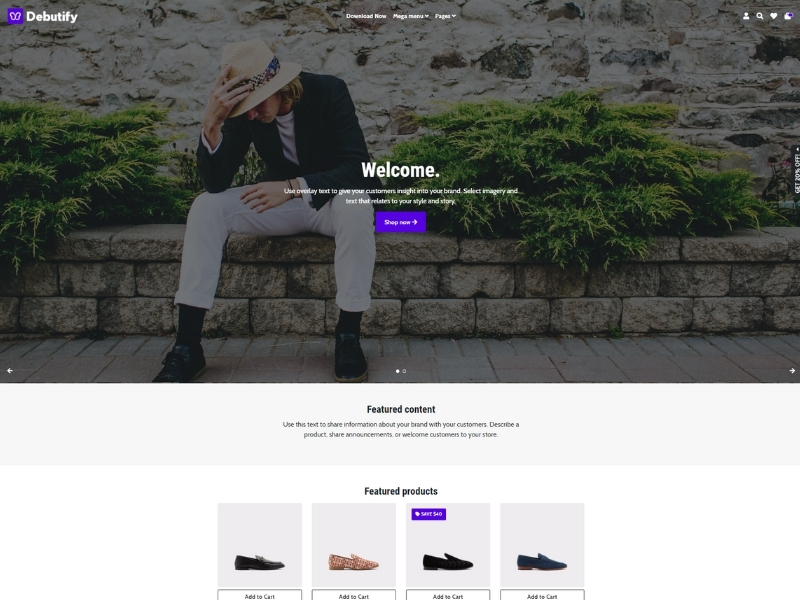 Debutify is a one-click FREE Shopify theme that is designed to drive conversions. This theme is pretty adaptable and can seamlessly work with all types of businesses. Debutify comes with pre-built add-ons that one can subscribe to in exchange for a little additional money. So, instead of sourcing expensive third-party apps, store owners can integrate these add-ons for better functionality, site speed, and conversions.
Debutify comes with a sleek dashboard that enables you to customize your Shopify store in realtime.
The good thing about Debutify is that it is highly customizable, meaning you can personalize the settings, including colors, buttons, and pop-ups, according to your business needs and branding.
There's a wide range of cart tools available, including add to cart animation, cart countdown, sticky add to cart, collection add to cart, etc. There are also sales pop-up and newsletters pop-up features available that you can activate to keep your customers informed.
Megamenu with advanced columns, live view, cart goal, and a store FAQ are additional features that can elevate your store's performance. If you're looking for an all-inclusive theme with premium add-ons and the best pricing plans, then Debutify is your safest bid!
Simple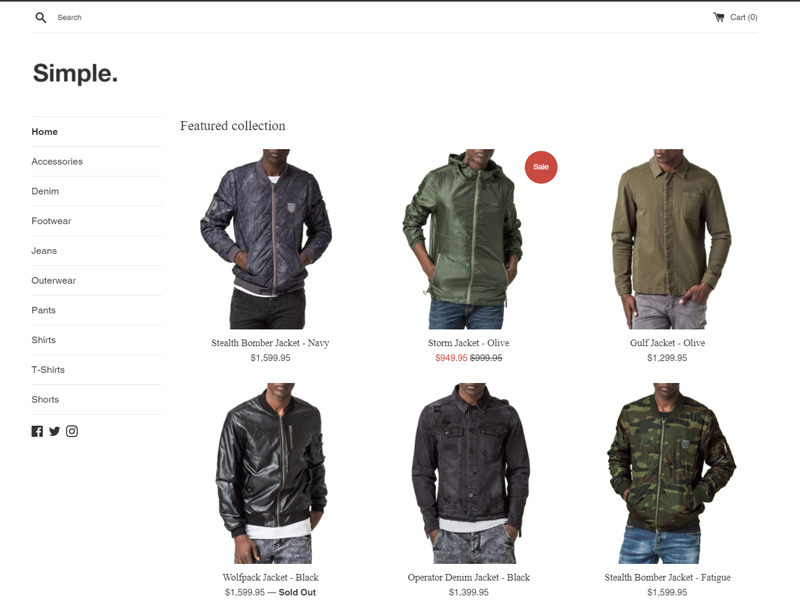 Simple is a minimal and clean free theme, highly suitable for showcasing products. The sidebar menu features style menu to display the collections and products. The image zoom option provides a closer look in to the details of the product. Brand and product images can also animate which create a transition and sleek effect.
It showcases the recommended products so that the discoverability is increased. It is also known as beauty which is created for the stores that aim to promote and sell products related to beauty. The theme is equally good for other sites that promote makeup items, cologne and similar products.
Brooklyn
Brooklyn is tailored for apparel stores. The major features are dynamic product grid, edge-to-edge slideshow and product pages. The theme is highly customizable and you can easily change social media settings, colours, store fonts and appearance from the store settings. Header slideshow showcases multiple brand images and products at your homepage.
The dynamic product grid helps you select the layout that changes automatically according to the number of products displayed. Slide-out cart allows your customers to add their desired products in the cart without leaving the current page. You can simply feature your product using YouTube or Vimeo video.
Boundless – Free Clothing Shopify Theme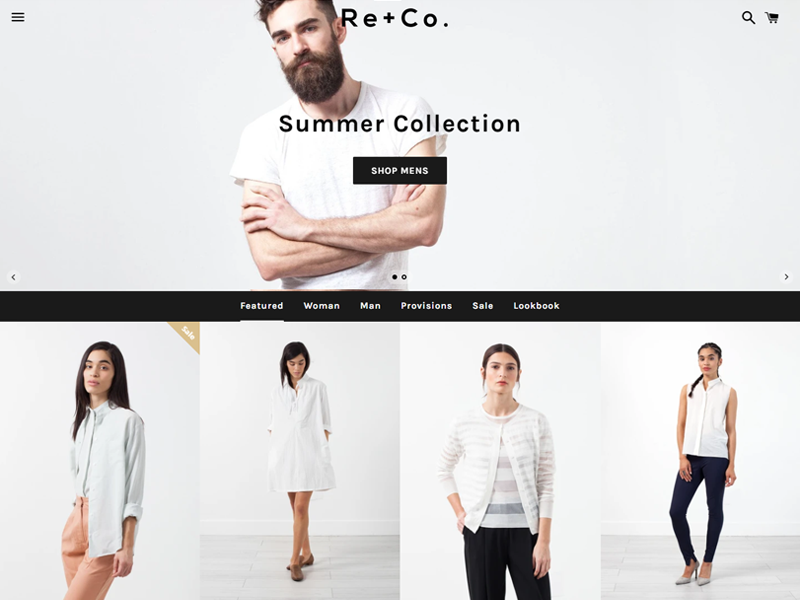 Boundless is a minimalist shopify theme that is best for photography. The main features of the boundless theme is the optimization of large images that help you showcase products in high resolution in the online store. You can also present your slideshow in fading effect.
It helps you feature multiple products in a slideshow as fade-effect on the homepage. Sticky navigation keeps the menus fixe while you scroll down. You can also feature high resolution and large images in the product gallery. Thus, you can create a single product gallery. A collection of full-width images are presented as a grid layout which is great for showcasing the imagery of your products.
Debut
The theme, debut, is a beautiful theme to showcase the products and brands. One of the major features of the theme is slideshow that include multiple brand images and products on the homepage. Thus, it helps in displaying the live and quick search of the store pages and products. Customer testimonial helps you promote your brand or products with customer's quotes and comments.
Promotional banners is another way of promoting your product. It helps you offer your customers discounts, sales and promotions for the top stores. It can also help you build small catalogues and home page videos. Product recommendations and filtering further help promoting your brand and products. The theme is equally beneficial for products as well as services. Debut is another great Shopify theme
Narrative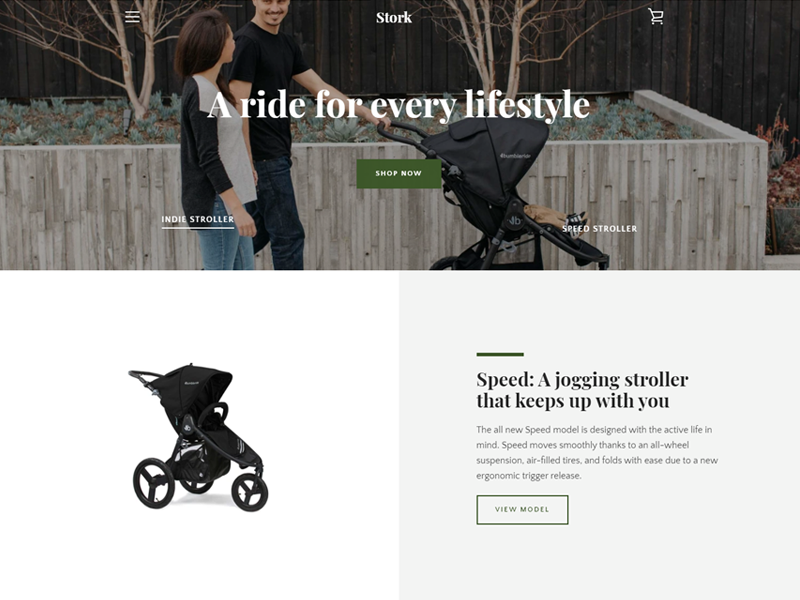 It is designed for product and brand storytelling. The theme is built for small catalogues that is ideal for the online stores to sell small number of products or even single products. You can feature the product details with full-screen or auto-play videos.
The Narratives is designed for visual storytelling that showcase the minor details of the product. Here, you can customise the quote slides, and image blocks. You can have a better experience in browsing with the cart, logo and menu. It helps you develop a fixed navigation. Vertical slideshow displays blog posts, images, information and products.
Express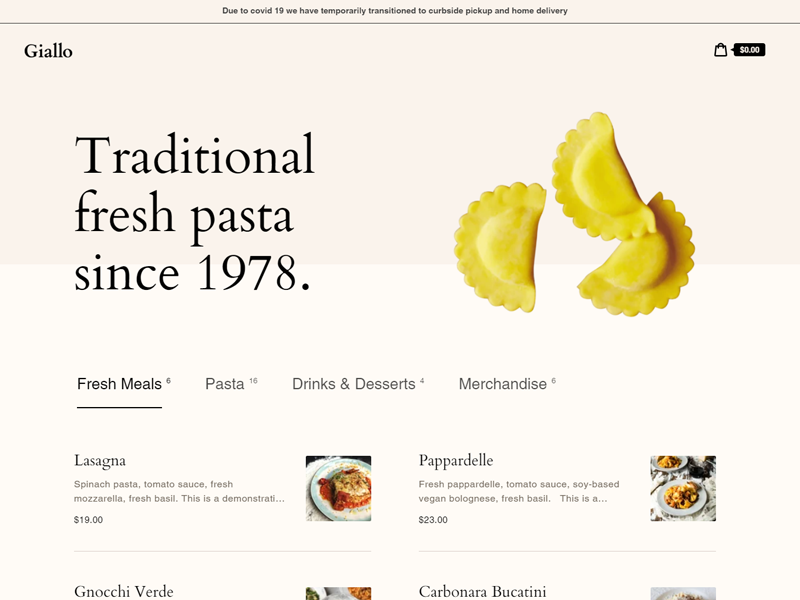 Express is a Shopify theme that is specifically designed to get you online with a fast speed. The theme is optimized for the page stores to help you showcase your content or products on one page so that the customers can order quickly.
The theme is highly responsive as it is specifically designed for mobile commerce and smaller devices. The quick buy option allows customers to add the items in their cart quickly. Express theme is ideal for the online stores of small businesses where small products are sold such as menu items. The homepage shows featured items of multiple collections.
Venture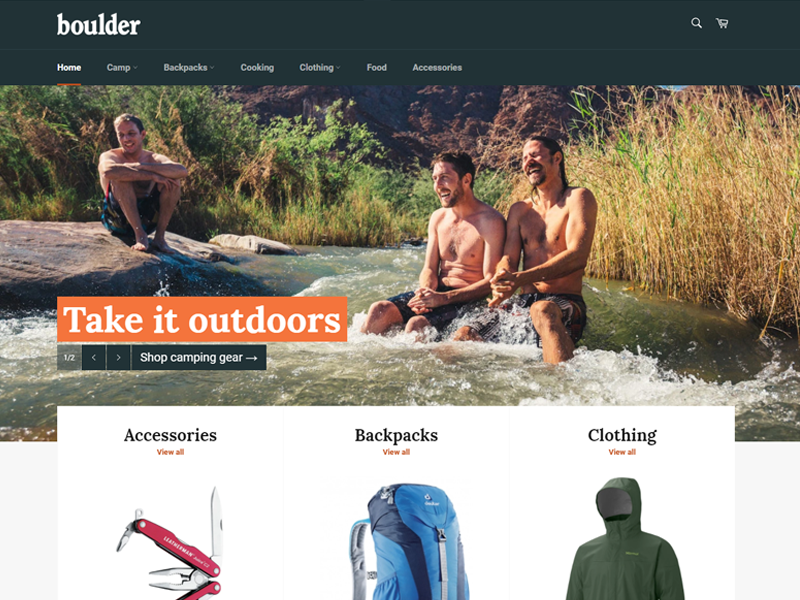 The theme is designed for the stores who want to display a large number of products at one platform. The theme is built for big catalogues which are ideal for the products in large number. The menu is multi-columned which features product images and details in a drop down multi column and large menu.
Slideshow feature showcases the brand and product images at the homepage. The promotional banner promotes discounts, promotion and latest sale. The filtering of products is based on best sellers, type and price of the products displayed on the collection page. The theme is equally beneficial for single product promotion.
Supply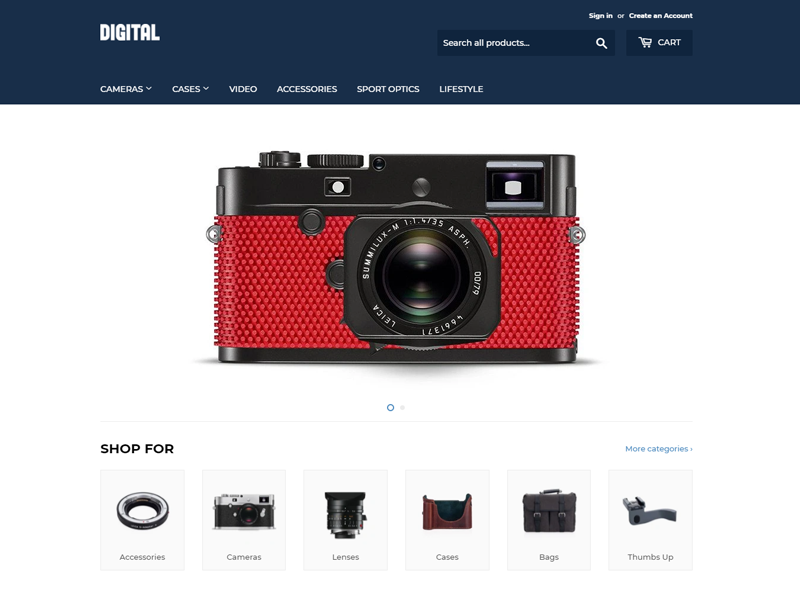 Supply is a Shopify theme that easily filters and showcases large inventories. The theme is specifically designed for large number of products to be displayed. It shows filtered collection in the sidebar which allows customers to sort the desired product according to the price, brand or any other customized requirement.
It showcases multiple brands and products on the homepage. The homepage also comprises multiple collections and customized sections for content. The theme is SEO friendly and is supported by drop-down navigation.
Minimal-Fashion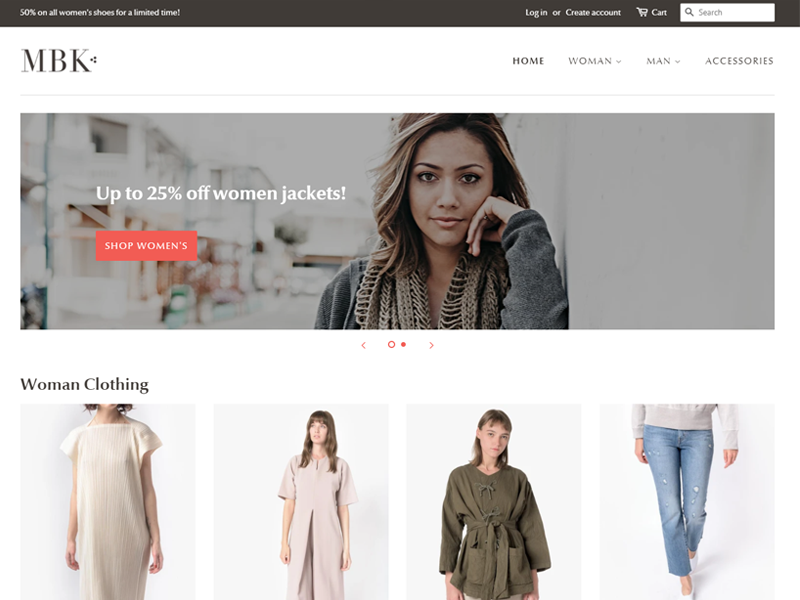 Minimal-fashion offers as clean and simple design to keep the highest focus on your products. You can show multiple brand and product images on the home page. Meanwhile, it gives a closer look with in-depth details of the products as you move your pointer to the product image.
The theme allows you to tell your story through though Vimeo or YouTube video. The recommended products can also be showcased on separate product pages so that the discoverability is made easier. Product filtering further provides the customers an ease of searching their desired products according to the price and type of the product.
Simple-Beauty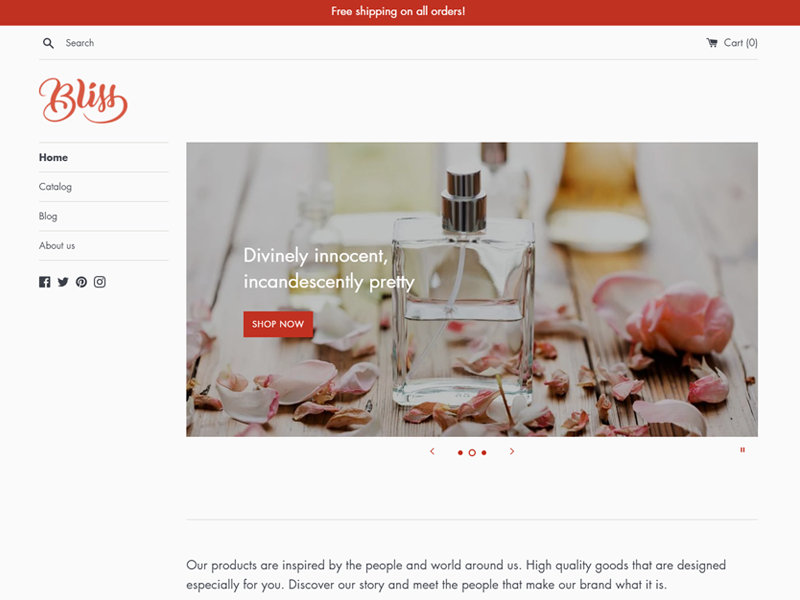 A minimal and clean Shopify theme to display your products is Simple-beauty. The product recommendation menu showcases the products on the pages to enhance discoverability. The option of animation helps you showcase your brand and product images in animated forms that create a sleek as well as transition effect.
The zoom-in product image option is there to help customers have extra details and a closer look as they move their pointer over an image. An accordion style menu features on the sidebar that help is easy showcasing of your collections and products. The theme has a mobile friendly design and visibly inserts social media icons.
Supply-light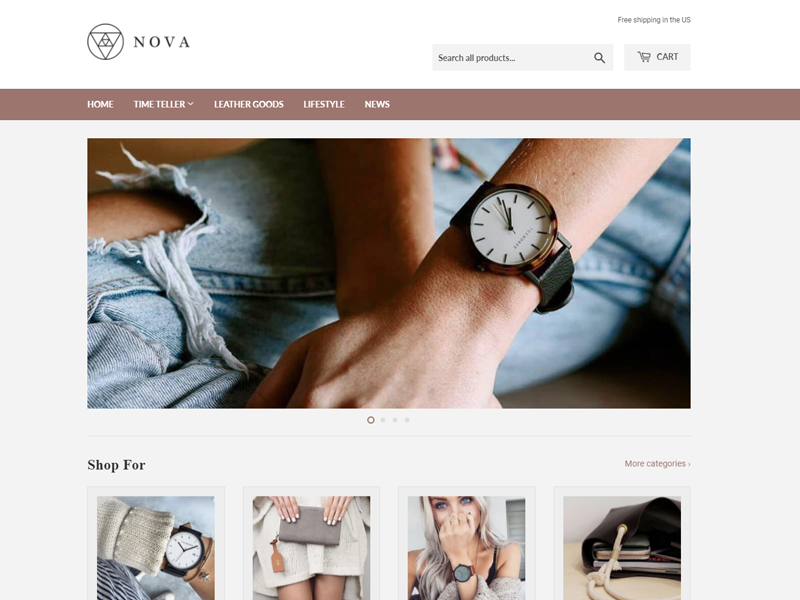 If you are looking for a theme that easily filters and showcases your large inventories then you need Supply-Light. This Shopify theme is specifically built for stores having the products in large quantities. Because of large number of products a filtering sidebar is created.
This sidebar allows the customers to filter their collection on the basis of customizable options, price and brand. The slideshow displays multiple brand or product images on the homepage. The collections are further featured on the home page to show multiple possibilities of customer selection for the desired product.
Brooklyn-Playful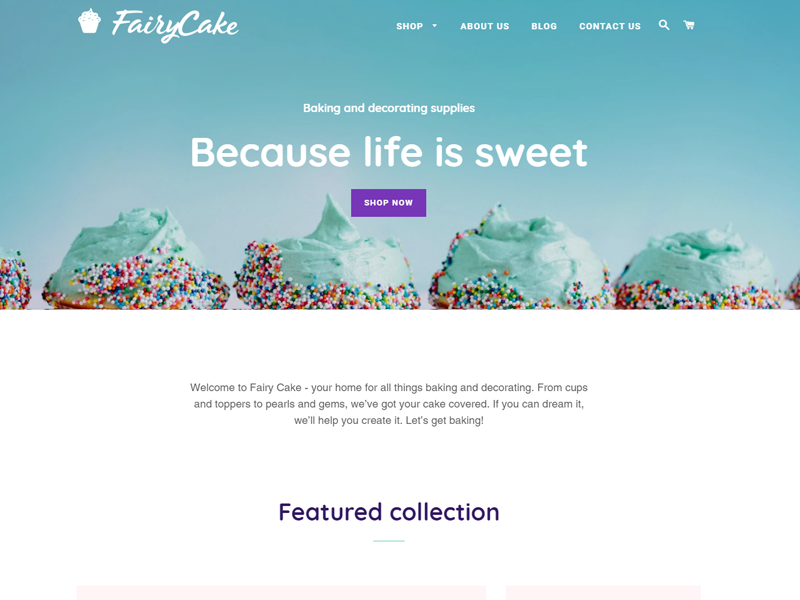 The theme is playfully modern and is best suited for apparel stores. The main focus of the theme is promoting brand imagery. It, therefore, showcases the multiple brand and product images on the homepage. A product grid helps you know the number of products displayed. This layout settings may be automatically changed with their environment.
You can also use Vimeo video to or YouTube video to promote your story or products. Your customers do not have to leave their working page, instead it automatically adds into the customer's basket without leaving the store.
Boundless-Vibrant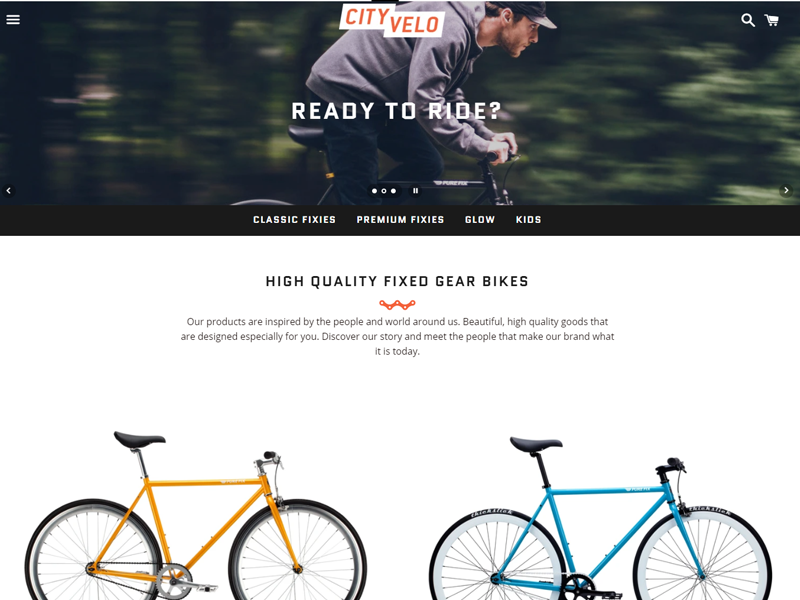 You can use a minimalistic theme that helps you promote your photography. The theme is specialised for the customizable content on the homepage. The theme is SEO friendly and mobile friendly. The drop down support for navigation is another feature. The updates are also free for the theme.
The social media accounts like Instagram and Facebook are there with specific icon. It has built-in colour palettes and styles. You can use homepage video where your can tell your stories. The images can be uploaded in full size ad width. The grid layout allows to keep the images safe while showcasing the product imagery.
Venture-snowboard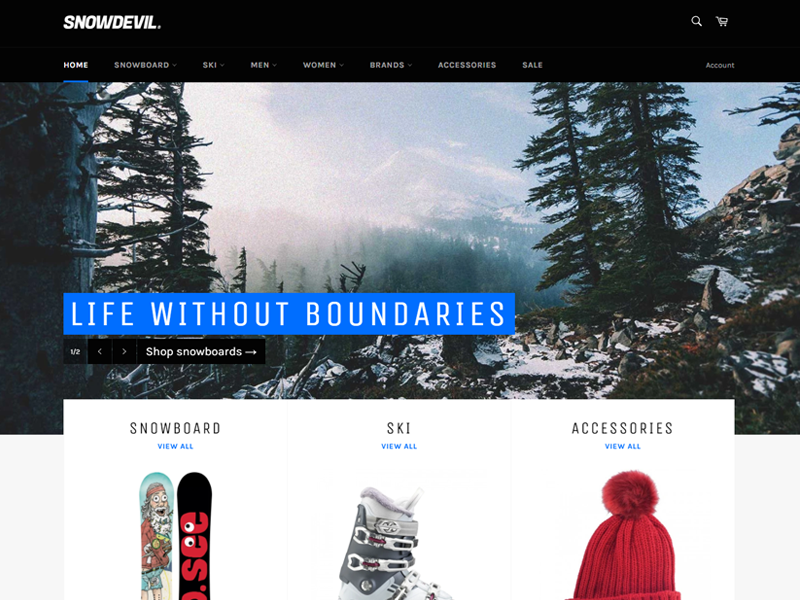 The theme operates with collection images presented in full size grid. It is best to showcase the imagery of a product. You can also use home page video option by featuring a Vimeo or YouTube videos.
A product gallery for single product can be dedicated to high resolution and large images. However, the multiple products and brand images look good on the fade-effect layout. Sticky navigations sticks to the screen so that the menus can be fixed on the top of the page. Large images can be optimised to display reasonable products with the store.
Thalia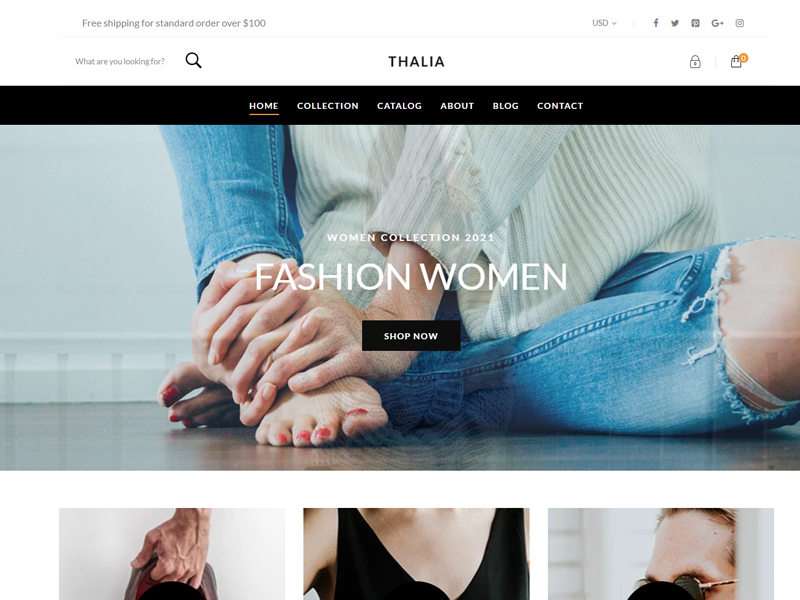 Thalia offers minimalist and clean WordPress theme. It is well suited for the Shopify store. It is a free theme for Shopify which works perfectly according to the fashion outlets. Yet, it is highly flexible for a wide array of niches.
It includes certain features that are highly required for building a website easily. Moreover, it is highly customizable in terms of typography and color as well as other settings.
It provides FAQ, Contact and About US pages which are also fully customizable. The slide out cart helps the customers get their desired products easily into the carts.
The theme is also highly responsive in terms of the featuring several images for desktop and mobile.
Features:
Highly responsive
Slide-out cart—Ajax
Swatches and filters
Highly flexible
Contact form
Multiple headers option
Annabelle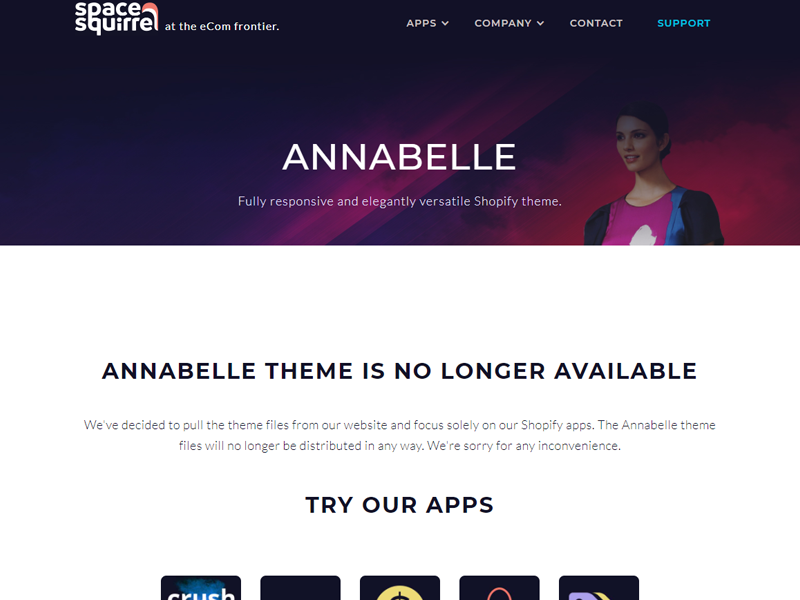 Annabelle is an elegant and fully responsive yet a multipurpose theme for Shopify. The Annabelle theme is not currently available instead the company is focusing more on improving the Shopify apps solely.
Therefore, there are certain apps that Annabelle offers. These include, bulk discounts, checkout share, price beater, covet.pics and crush.pics.
These apps help in the optimization of images, forgetting and setting up the automation capabilities and boosting the speed of your website. It also provides extra bandwidth and space saving techniques.
Moreover, Annabelle is also integrated with Shopify, WordPress, Developers and Designers platforms. With these integrations, Annabelle is able to automate the compression of images with the provided plugins. In addition, it uses API to compress images programmatically.
Features:
Drag and drop tool
Full optimization
Backup and restore options
Crush.pics for image compression
Fleur de lis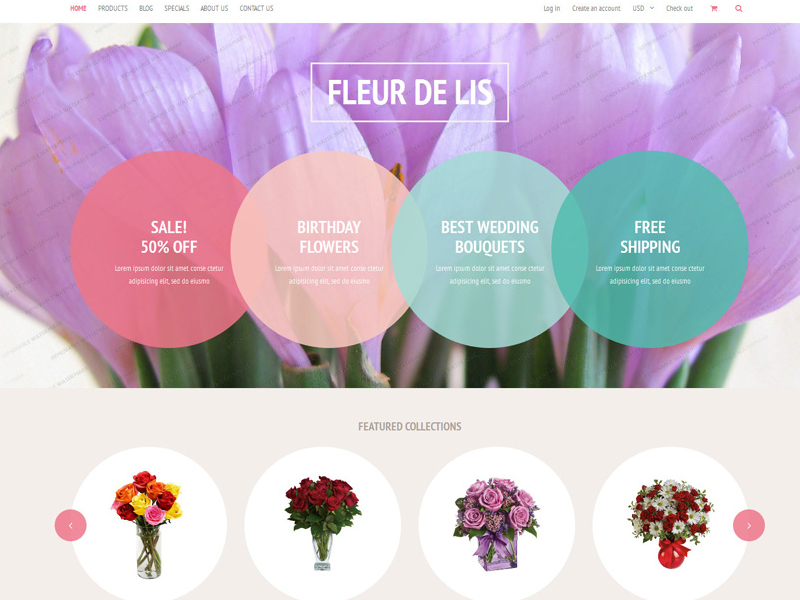 Fleur de lis is a theme which has a clean code and minimal design. It is a trendy yet modern theme that provides a wonderful visual experience to all the site visitors. Moreover, it also provides you easy and fast transformation of your website.
Fleur de lis is also a ready-made option for all types of online stores such as interior or exterior designing, architecture, wedding, fashion, beauty and gifts. It makes a highly visually appealing website in a fully functional way.
In addition, it gives your visitors an outstanding experience of online shopping whereas you can have an easy experience of website development. The live demo gives you an insight of how the site works with the help of a virtual tour.
Features:
Bootstrap model
Responsive
Easy to use admin panel

Ludjon, who co-founded Codeless, possesses a deep passion for technology and the web. With over a decade of experience in constructing websites and developing widely-used WordPress themes, Ludjon has established himself as an accomplished expert in the field.