Welcome to the Part 2 of our Codeless Web Series.
Today we are explaining How to Set the Navigation and Sidebars using Folie WordPress Theme.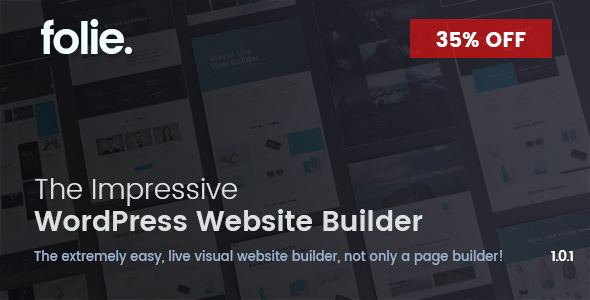 The Navigation Menus
The Navigation on a site is the most important structure that will be shown to the customers. They can only see what you are offering and browse the sections of your website if all your content is well organized on the Menus. Due to the importance of the Menus they are included on Header.
Folie Theme has a divided section and option bar about the Header. It works the same as the Page Builder : you click on a header element and the options will be displayed on the options panel.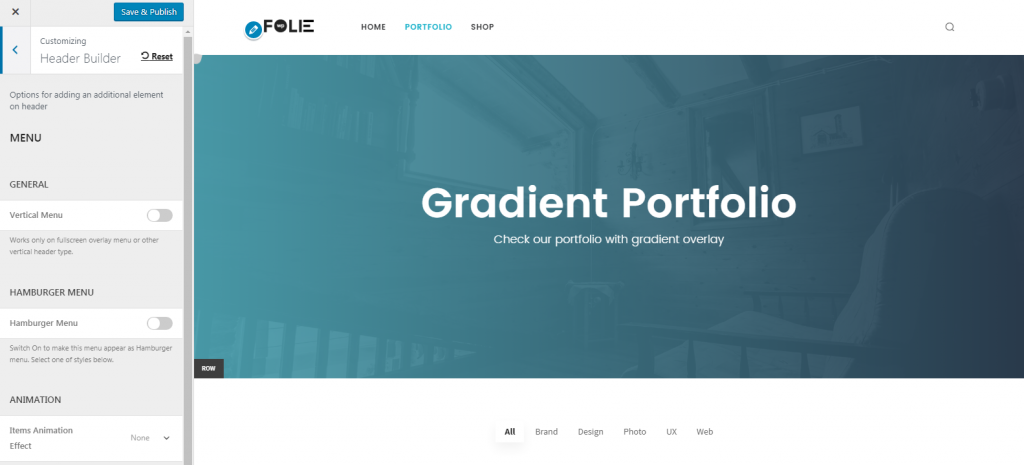 WordPress itself comes with a navigation menu system that make it easy to set and adjust the navigation. The majority of WordPress Themes come with at least one menu location. With Folie theme you have limitless possibilities to create different menus. At the same time the theme supports one menu. You can choose the one you like to use on Menus > Menu Locations.

You can also place menus in widget areas with the Custom Menu widget.
You can also add Categories, Portfolio Categories, Posts etc on the menu, not only Pages :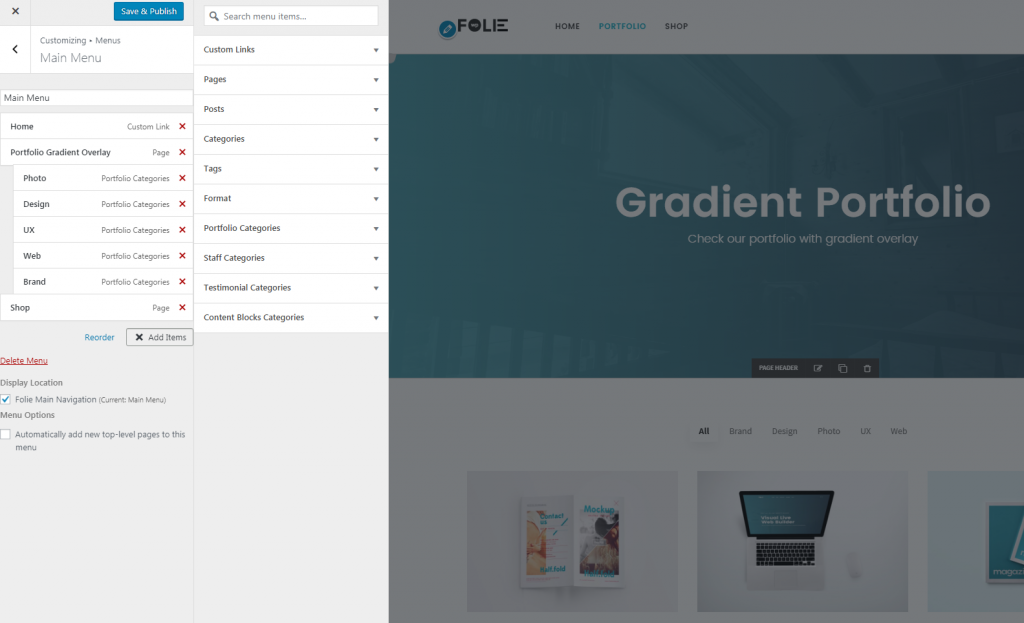 Just click on the Page of other categories that you want to include to menu and they will be added automatically. You can reorder them later and make menu and submenu items.
Watch this video on How to Add a Page to the Menu for more detailed information :
The Sidebars

Assigning Sidebars to pages has never been so easy! You just go to General Options > Widgets and on Sidebar Pages you add a New Widget. The Panel with all existing widgets will be shown. Here you can add the widgets you like and edit them. The changes will be shown always live.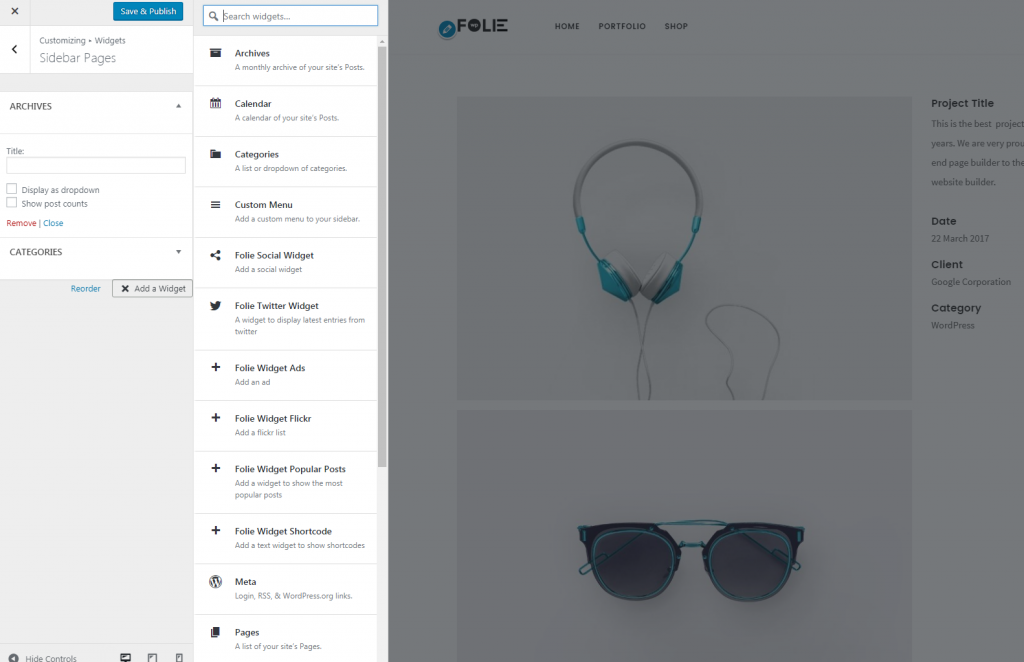 But you should be careful to Always choose on Page Settings > Page Layout the layout of the page that you want to add sidebars. Here you choose if you want to show a Left Sidebar, Right Sidebar or Dual Sidebar. Save the changes and than you can add them as widgets.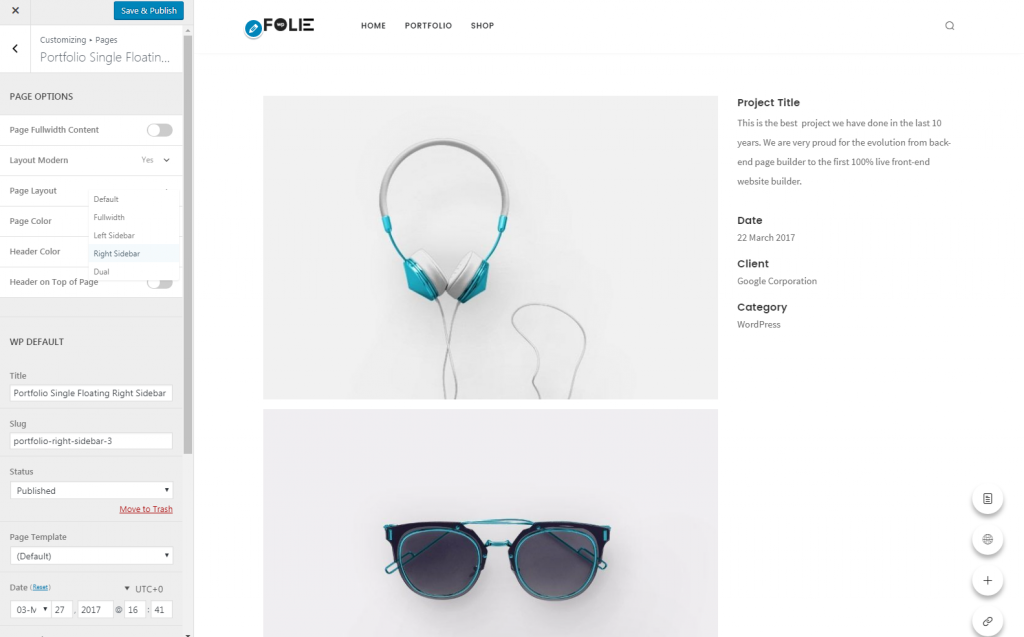 Hope you enjoyed! 🙂
Let us know what you think on the comment section.