Welcome to the Part 2 of our Codeless Web Series.
Today we are explaining the Static Front Page and how you can set it using Folie WordPress Theme.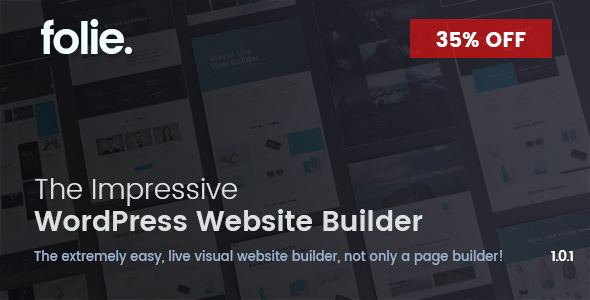 WordPress give you the possibility to choose the Homepage of your website and it can be A Dynamic Front Page or a Static Front page. By default many WordPress Themes are set to display the Latest Posts on the front page. But we know that usually the website owner will consider to display its own customized content better that the posts page. The look and feel of the front page of the site is based on the purpose of it and you can showcase it better if you choose a Homepage as a Static Front Page.
So after installing your wordpress and theme, your site will look like this :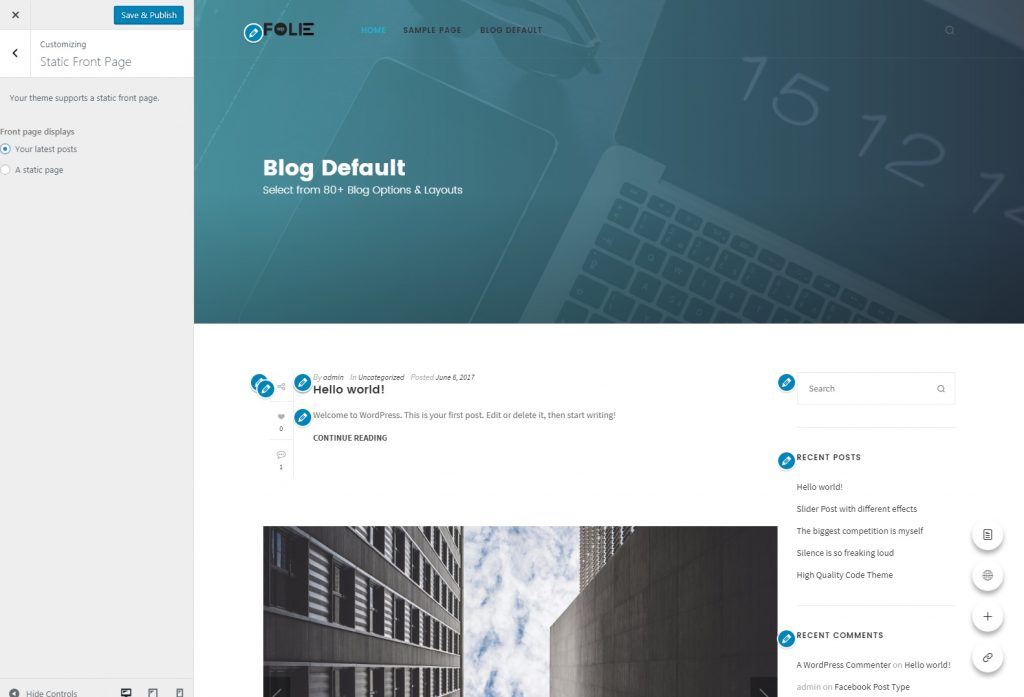 If your site is a blog oriented one you may consider to leave it this way.
To choose the Front Page with Folie Theme is easier than before. You just customize the site, go to General Options > Static Front Page and choose A Static Front Page.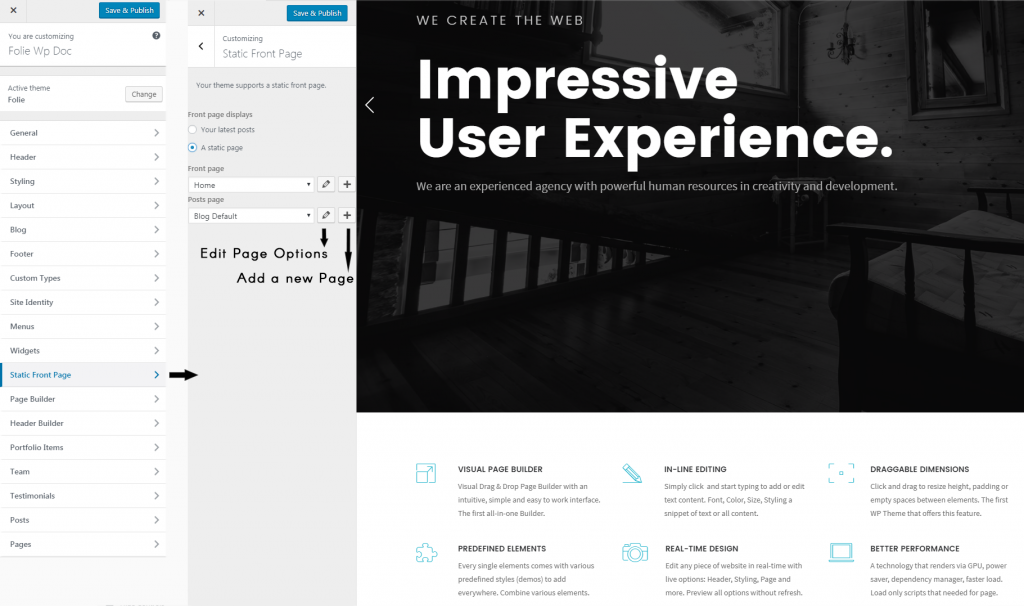 Choose your customized Homepage on Front Page and the Blog Page on Posts Page. You can choose any page you want. This page will be used to hold your recent posts whether or not you choose to actually display it on your website.
Using our Folie theme, means that at the same time you can also
edit the settings of the pages that you select here by clicking on the   icon.
create a new page here by clicking on the   icon.
Watch this video for more detailed information about Setting Up the Homepage and Theme after installation :
Settuping your wordpress and theme has never been so easy and fun!