AI UI Design tools for designers are finally available online, meaning platforms that generate user interfaces with artificial intelligence are now a reality. While most of them are still in beta versions and not yet 100% complete, what they are capable of doing is truly astonishing.
Now, all it takes is to sketch what you want to create, and within seconds you will have the design of your application or website ready. Below we have listed the most well-known UI designers, but many others are under development.
Exciting times are ahead of us.
You might be interested in reading also more about ai powered website builders here.
The Top 5 Best AI UI Design Tools
It's a unique platform that uses artificial intelligence to make UI design easy and accessible to all. The tool lets you generate mockups from text prompts and transform screenshots into editable designs.
The platform is designed to be user-friendly, making it a popular choice for non-designers and designers alike.
Uizard also facilitates real-time collaboration among teams, which can be a boon for productivity. The service is free to use with an option for a paid plan that offers additional features​.
A platform that converts simple text descriptions into delightful, editable UI designs. Trained on thousands of outstanding designs, it provides high-fidelity results in no time.
The platform also provides AI-generated illustrations and images to enrich your designs.
It is known for reducing time spent on repetitive tasks, allowing users to focus on creativity and bigger impact.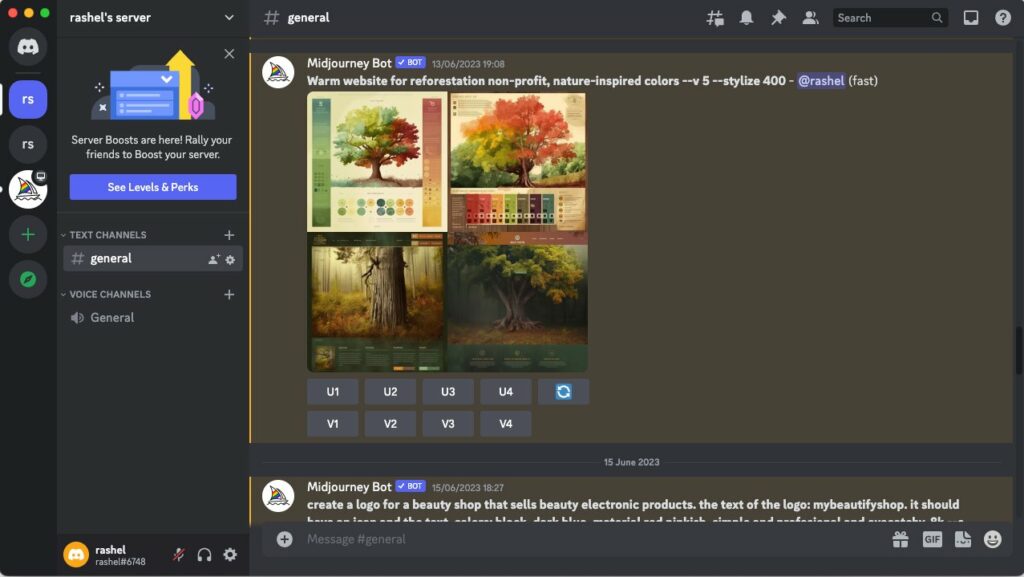 MidJourney, an independent research institute, has developed a cutting-edge artificial intelligence program capable of generating images from textual descriptions.
An innovative AI-powered software that uses state-of-the-art technology to generate stunning images. It's capable of producing a wide variety of images based on specific criteria and parameters, such as color, composition, and subject matter. MidJourney is free to use and is currently in the open beta version. It is user-friendly and intuitive and can generate images within seconds.
I have also written an article on what you can create with Midjourney prompts website designs.
Adobe Firefly is a suite of creative generative AI models being incorporated into Adobe products, initially focusing on image and text effect generation. Its goal is to offer new ways to ideate, create, and communicate while significantly improving creative workflows. Firefly is positioned as the natural extension of the technology Adobe has developed over the past 40 years, driven by the belief that people should be empowered to express their ideas as they envision them.
Here's how Firefly is being integrated into various Adobe products:
Adobe Illustrator: The "Generative Recolor" feature allows users to unlock endless color combinations in seconds using their own text prompts. This feature aims to make it easier for users to stand out and design with AI.
Adobe Express: Adobe Firefly powers text-to-image and text effects tools. The user types a prompt, and Adobe Express generates it, implying that your imagination is your only limitation.
Adobe Photoshop (beta): "Generative Fill" is a generative AI tool unique to Adobe Photoshop. It allows users to add, extend, and remove content from their images using simple text prompts, promising a transformative approach to content creation.
The core idea behind Firefly seems to be "Dream it, type it, see it," emphasizing the speed and ease with which users can bring their creative ideas to life.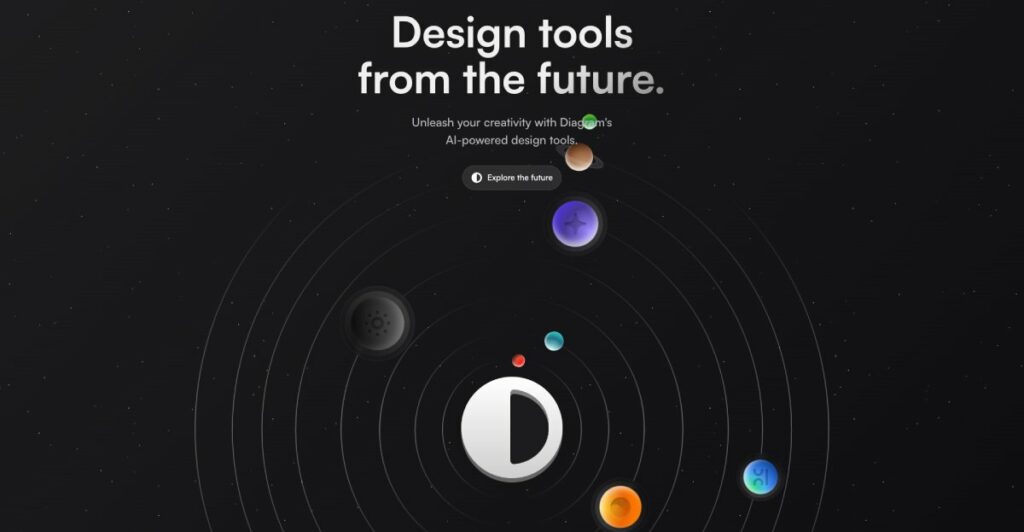 Diagram, a trailblazing design tools company, is truly redefining the scope of UI design in this era of generative AI. Made up of a cohesive group of builders, creatives, and prototypers, this team demonstrates a remarkable commitment to both personal and collective growth.
Their vision is commendable, aiming to craft exceptionally powerful tools that will not only enhance the productivity and creativity of established UI designers but also democratize the world of digital design, giving the power to create to everyone. By seamlessly merging intelligent systems with sophisticated execution, Diagram has managed to inject a sense of fun into the design process, fostering a more inclusive and creative environment.
It's the behind-the-scenes work of their UI-AI team that truly sets Diagram apart. They have been successful in blending the latest Large Language Models (LLMs), diffusion models, and creative prompting into their work to generate fresh, innovative UI designs and glyphs. The resulting designs are not just visually stunning, but also highly functional and user-friendly.
In essence, Diagram is not just creating tools; they're sculpting the future of digital design. With their forward-thinking approach, they are transforming the landscape of UI design in the generative AI era. They are empowering creators across the spectrum of expertise, allowing them to bring their unique digital visions to life. This company is a beacon of innovation in the design industry, and their future endeavors are eagerly anticipated.
FAQs
What are AI UI Tools?
AI UI Tools are software applications that use artificial intelligence to assist in designing and building user interfaces for websites and apps. They can generate designs from text prompts, convert hand-drawn sketches into wireframes, or transform screenshots into editable designs.
Who can use AI User Interface Tools?
AI UI Tools are designed for both non-designers and professional designers. They are useful for anyone looking to streamline design and collaboration, including founders building a website or app, marketing agencies, and product managers.
Are Artificial Intelligence UI Tools free to use?
Many AI UI tools offer free versions that provide access to the platform and several design templates and components. Some also have paid plans that unlock additional features and resources.
How do AI UI Tools work?
These tools use machine learning algorithms to interpret input (like text prompts or hand-drawn sketches) and generate corresponding user interface designs. Some tools also offer collaborative features, allowing teams to work together in real time.
How can AI improve the design process?
AI can significantly speed up the design process by generating designs, prototypes, and wireframes quickly. They also make design more accessible, allowing non-designers to create functional and aesthetically pleasing UIs. Additionally, these tools foster collaboration, enabling teams to work together in real time and get feedback instantly.
Are designs made by UI Tools with AI customizable?
Yes, designs generated by AI can typically be customized according to the specific needs of the user. This can include adjusting various parameters such as color, composition, and subject matter to create a design that fits your vision.
Can I trust the quality of designs generated by AI?
AI Tools are built with advanced machine learning algorithms trained on thousands of designs, which allows them to produce high-quality and professional-looking designs. However, as with any tool, the final outcome also depends on the input and specific adjustments made by the user.
Conclusion
I believe I have surprised you with this article, which required some research to find these platforms that have just emerged. I have tried some of them and I want to say that Midjourney, for example, is fantastic, as well as Adobe Firefly. Please share with us in the comments if you have any other suggestions that can be added to our list.

As one of the co-founders of Codeless, I bring to the table expertise in developing WordPress and web applications, as well as a track record of effectively managing hosting and servers. My passion for acquiring knowledge and my enthusiasm for constructing and testing novel technologies drive me to constantly innovate and improve.
Expertise:
Web Development,
Web Design,
Linux System Administration,
SEO
Experience:
15 years of experience in Web Development by developing and designing some of the most popular WordPress Themes like Specular, Tower, and Folie.
Education:
I have a degree in Engineering Physics and MSC in Material Science and Opto Electronics.