In this article, we'll focus on listing Midjourney Prompts for website design. The explosion of AI technology, and in particular, through ChatGPT, has ushered us into a new era in the field of automation development. I believe we should generally embrace these advancements with positivity, as they now provide us the opportunity to create higher quality products and at a faster pace.
One of the best platforms for creating design through AI is Midjourney. Midjourney can be accessed via a Discord server, where you can provide a prompt and create the desired web design.
Let's delve deeper into the specifics of using Midjourney. This revolutionary AI-powered design platform is transforming the way we think about and create designs. Its integration with Discord makes it extremely accessible and easy to use, even for those without a background in design.
To use Midjourney, all you need to do is provide a creative prompt detailing what you'd like your design to encompass. This could include color schemes, styles, themes, or any other elements you'd like your design to feature. Once you've given your prompt, the AI takes over, using its complex algorithms to generate a design that matches your specifications.
The beauty of Midjourney lies in its ability to take the ideas you've presented and create something that would typically require a professional designer's expertise. You could generate designs and prototypes incorporating complex elements such as 3D and 2D design aspects with just a simple command.
Now let's see what this AI can do for designing our websites.
You can also check out some of the best AI based website builders here.
How to use Midjourney
Download and Install Discord: This will let you join their Midjourney. Download Discord
Access the Platform: Go on the Midjourney website and click the button Join Beta
Prepare Your Prompt: Think about what you want your design to be. This could include colors, style, themes, the type of website, and so on. The better and clearer your prompt, the more likely you are to get a satisfactory result.
Input Your Prompt: Join #general channel in the Discord server and input your prompt.
Wait for the AI to Generate Your Design: The AI will take some time to process your request and generate your design. Depending on the complexity of your prompt and the capabilities of the platform, this could take anywhere from a few seconds to a few minutes.
Review and Iterate: Once the design is generated, review it and see if it meets your needs. If it doesn't, you can tweak your prompt and try again. The more specific and clear you are in your prompt, the better the results are likely to be.
Download/Export Your Design: Once you're satisfied with the design, you can typically download it, export it to a specific format, or in some cases, directly integrate it into your website or other platforms.
The Top 20 Midjourney Prompts for Website Design
1. E-commerce Store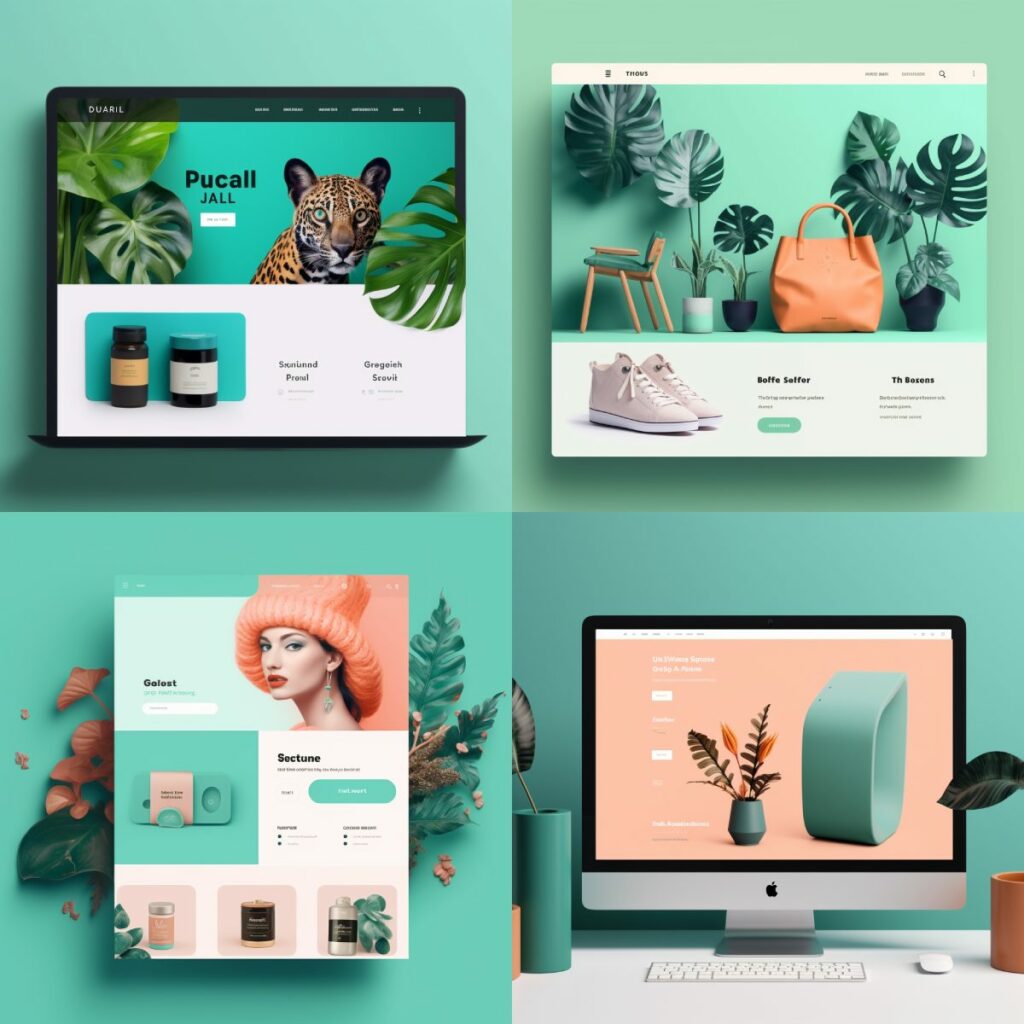 Prompt
ecommerce web ui, Design an image featuring ecommerce with stylish digital web ui, and duron hazel, turquoise colors, inviting participants to enter a giveaway for a free website makeover or a gift voucher, minimal digital paper jungle, listing for etsy 4k ratio 1.5 : 1 
2. Photography Portfolio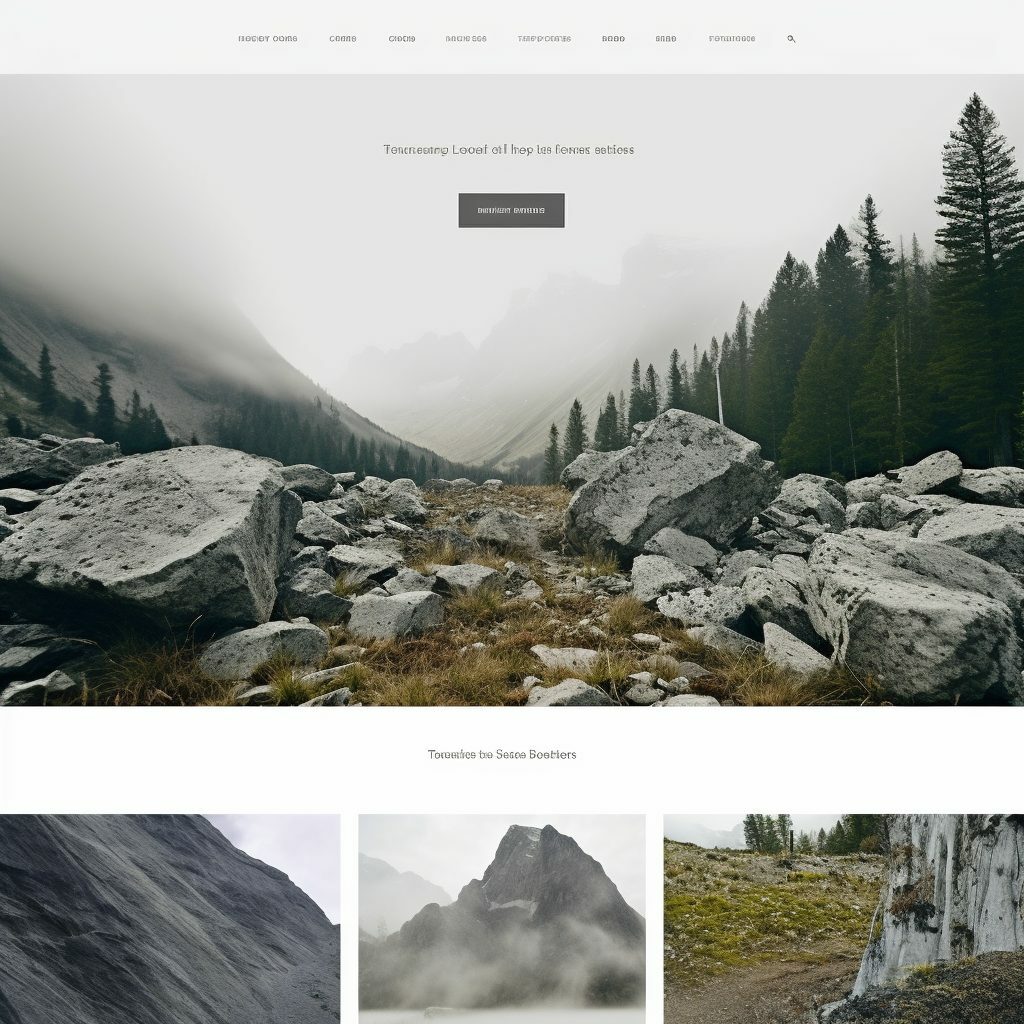 Prompt
A clean, minimalist design for a landscape photography portfolio website, with a navigation bar at the top, a large hero image showcasing the photographer's best work, and sections below for different categories of photos –ar 16:9 --v 5.1
3. Italian Restaurant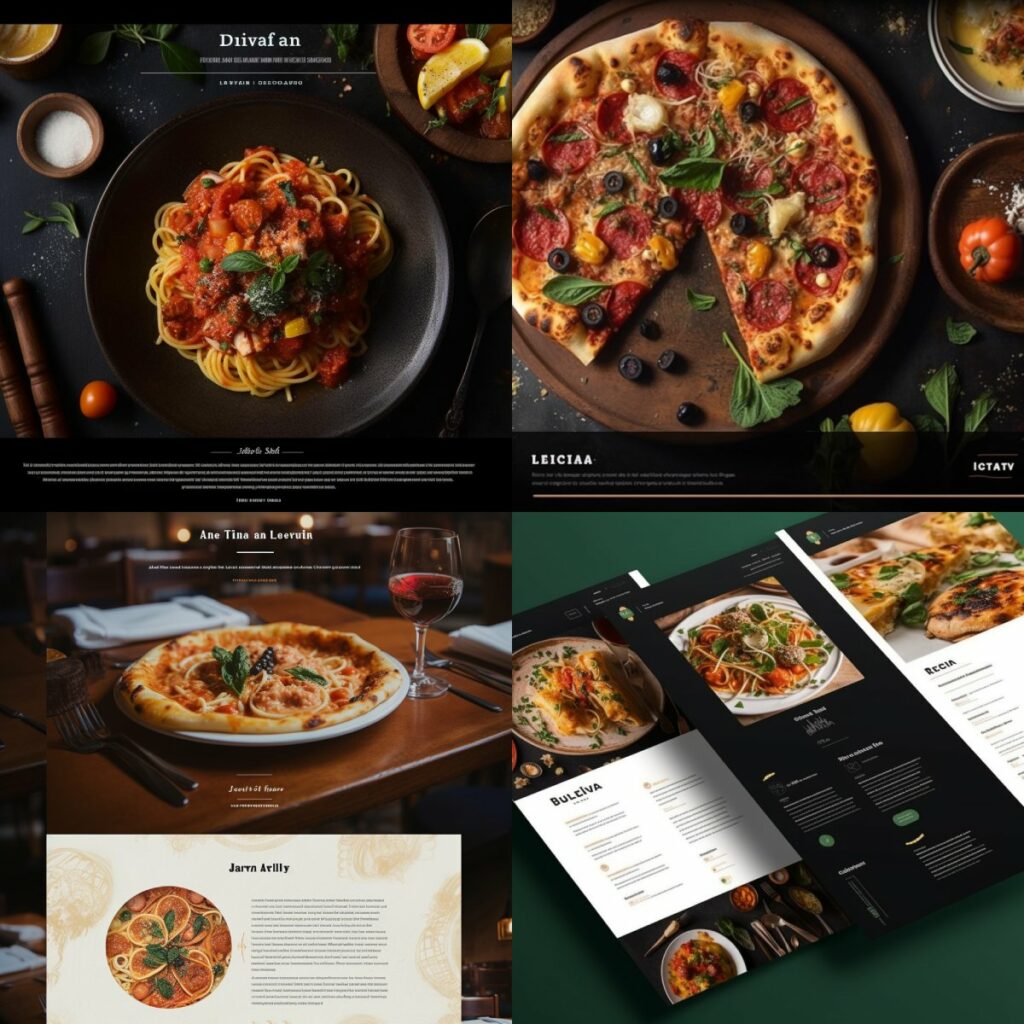 Prompt
Lively Italian restaurant website, colorful, menu, story, testimonials sections --v 5 --stylize 700
Maybe you are interested in: Restaurant WordPress Themes
4. Technology Blog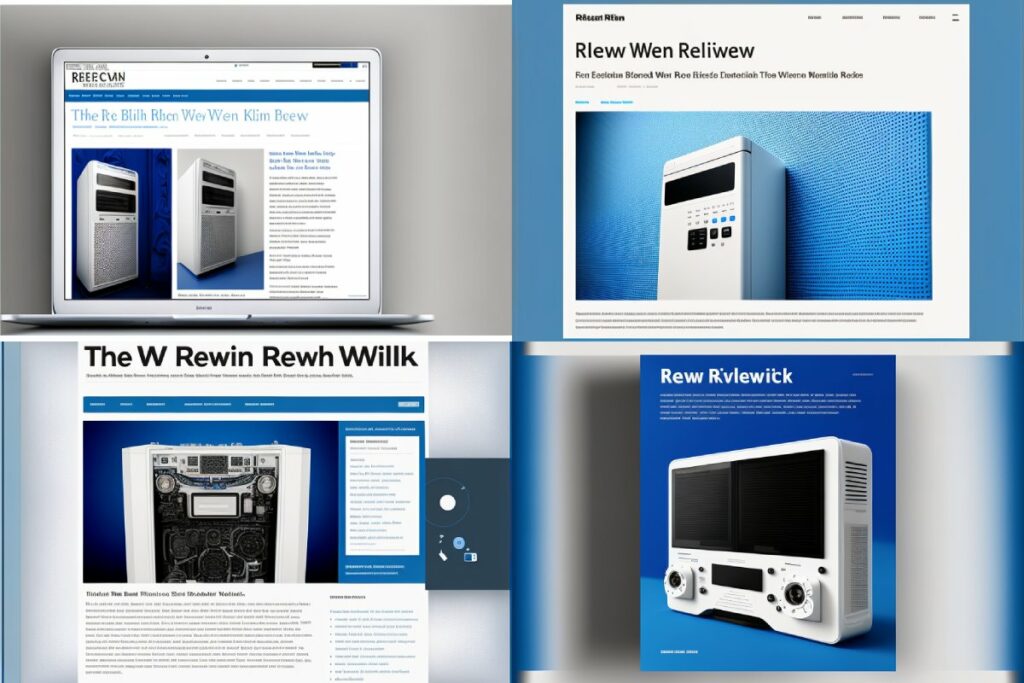 Prompt
tech reviw blog website blue white background --ar 3:2 --v 4 --q 2 -
5. Real Estate Agency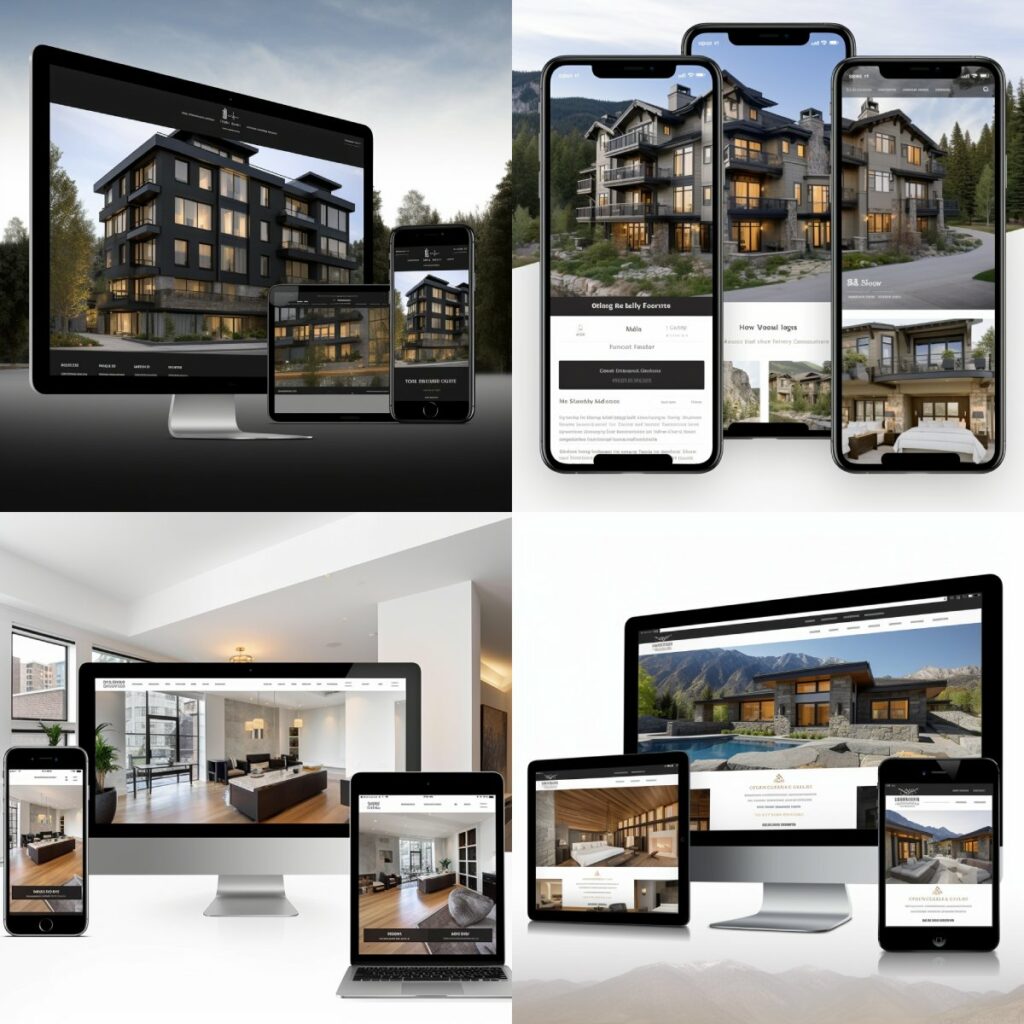 Prompt
Sophisticated high-end real estate website, property images, easy navigation --v 5 --stylize 200
6. Non-Profit Organization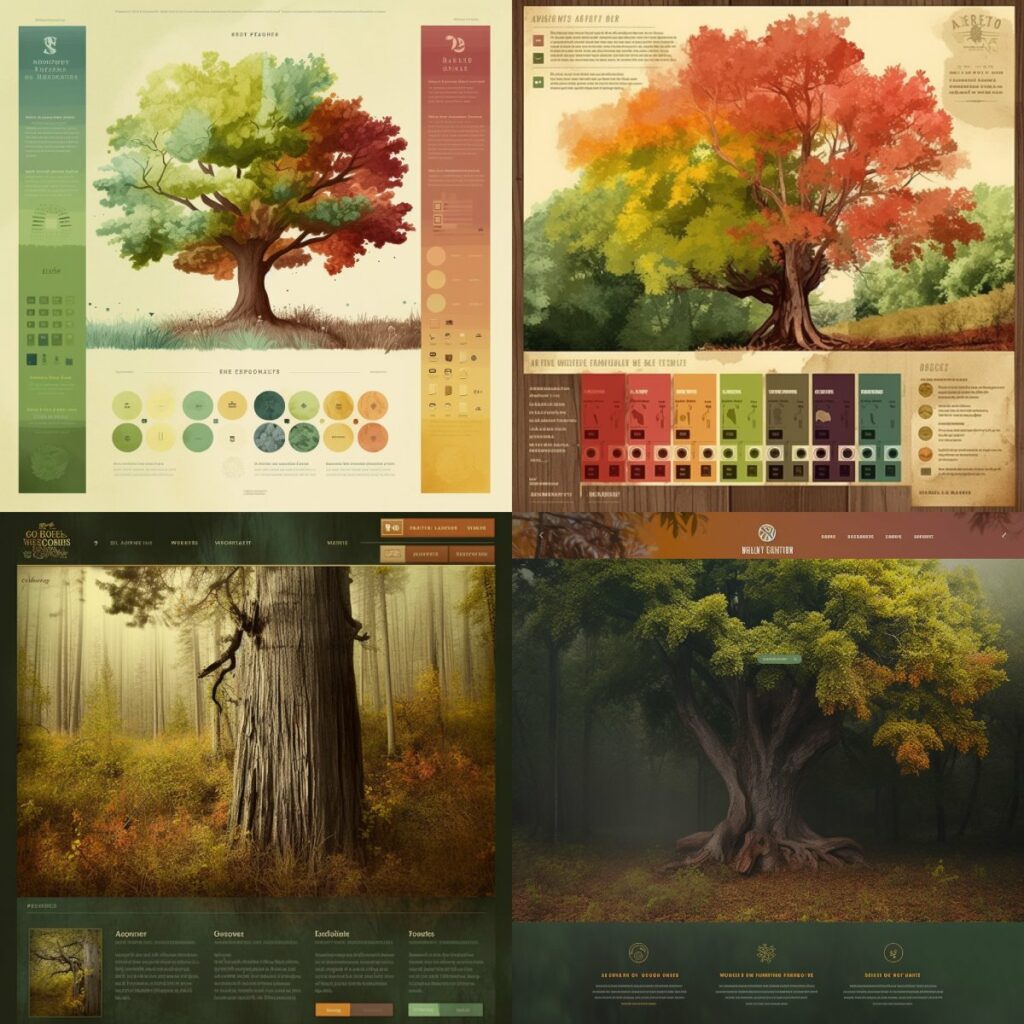 Prompt
Warm website for reforestation non-profit, nature-inspired colors --v 5 --stylize 400
7. Online Course Portal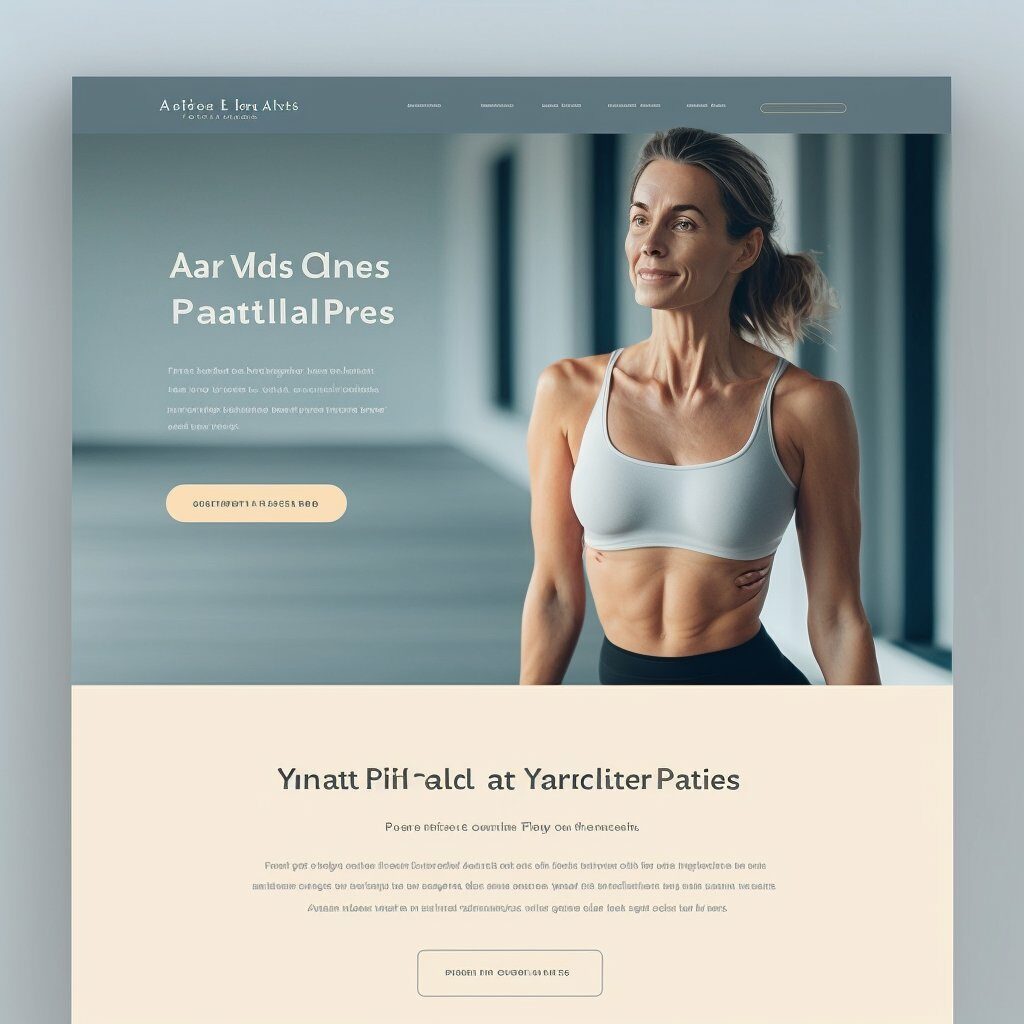 Prompt
a homepage website mockup for an online pilates video course website that evokes a feeling of calm and serenity
8. Musician Portfolio
Prompt
landing page with buttons for a composer portfolio, music, minimalistic, lines, webiste, web design, hyperrealistic, writing music, warm colors, upscaled 4K, 
9. Fitness Gym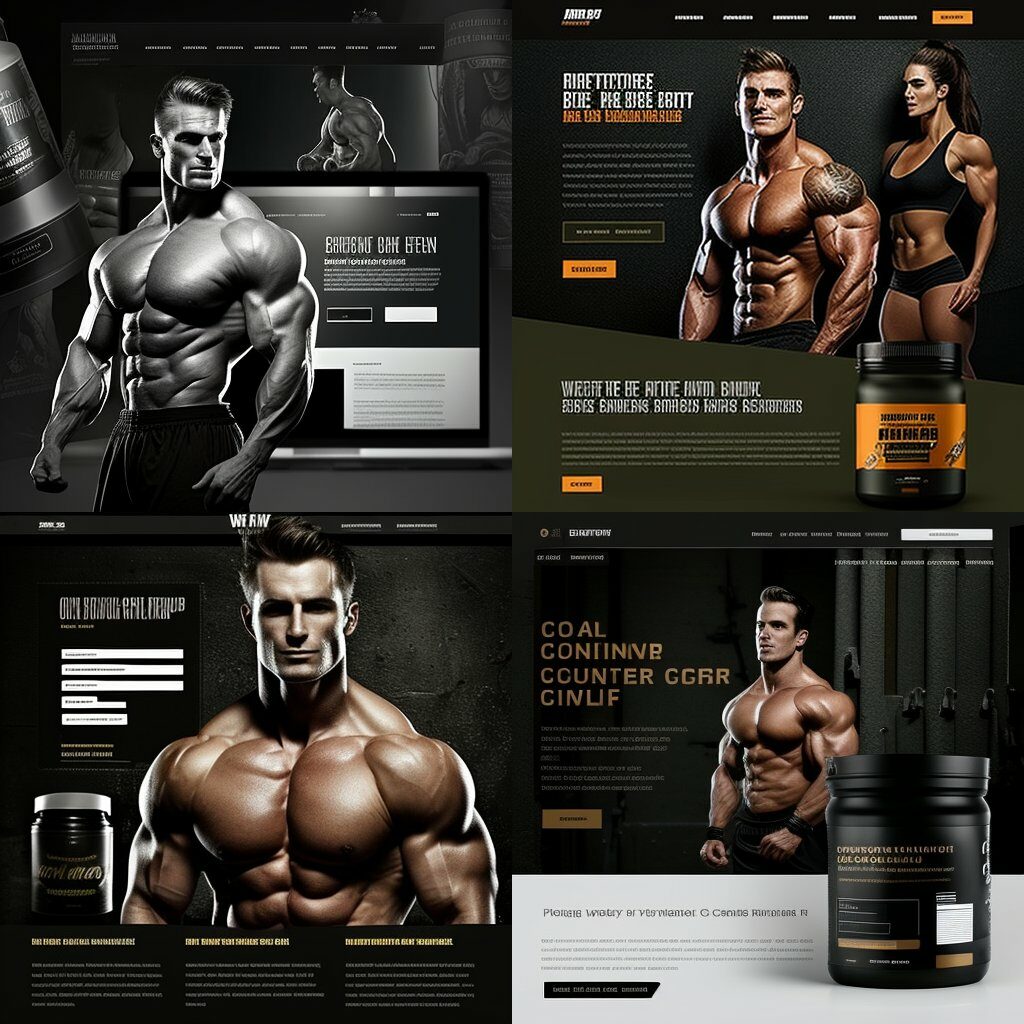 Prompt
a sleek, professional, high converting gym supplement website
10. Travel Blog
Prompt
Captivating travel website blog, high-quality travel images, storytelling layout --v 5 --stylize 400
11. Fashion Magazine
Prompt
Chic modern fashion website magazine, white space, minimalist aesthetics --v 5 --stylize 700
12. Law Firm
Prompt
Professional law firm website, classic color palette, easy-to-find info sections --v 5 --stylize 200
13. Architect Portfolio
Prompt
Minimalist architect website portfolio, grid-based, architectural sketches, completed projects --v 5 --stylize 300
14. Personal Chef Services
Prompt
Vibrant personal chef service website, high-quality food images, booking feature --v 5 --stylize 500
15. Digital Marketing Agency
Prompt
Modern digital marketing website agency, bold graphics, clean lines, services, portfolio, testimonials sections --v 5 --stylize 600
16. Book Author
Prompt
Engaging author website, book excerpts, author biography, upcoming events --v 5 --stylize 400
17. Healthcare Clinic
Prompt
Calming healthcare clinic website, soothing color palette, clear call-to-actions --v 5 --stylize 200
18. Art Gallery
Prompt
Sophisticated art gallery, minimalist, artwork and artist info, clean layout --v 5 --stylize 600
19. Wedding Planner
Prompt
Romantic wedding planner website, soft colors, services, galleries, testimonials sections --v 5 --stylize 700
20. Tech Startup
Prompt
Sleek tech startup website, bold color contrasts, product showcase, team, contact sections --v 5 --stylize 500

Conclusion
In this article, we have crafted some prompts that can help you create a web design for a specific website. Even though Midjourney is a considerably advanced AI, it hasn't yet reached perfection. However, the design prototypes it creates can help you generate ideas for your website.
All of these designs can be divided into layers by requesting Midjourney to split them into assets. Then, these can be imported into Photoshop or Illustrator for further refinement. The next step in the process is creating the website using WordPress or various website builders.
If you have any suggestions or prompts, please share them in the comments below.

As one of the co-founders of Codeless, I bring to the table expertise in developing WordPress and web applications, as well as a track record of effectively managing hosting and servers. My passion for acquiring knowledge and my enthusiasm for constructing and testing novel technologies drive me to constantly innovate and improve.
Expertise:
Web Development,
Web Design,
Linux System Administration,
SEO
Experience:
15 years of experience in Web Development by developing and designing some of the most popular WordPress Themes like Specular, Tower, and Folie.
Education:
I have a degree in Engineering Physics and MSC in Material Science and Opto Electronics.