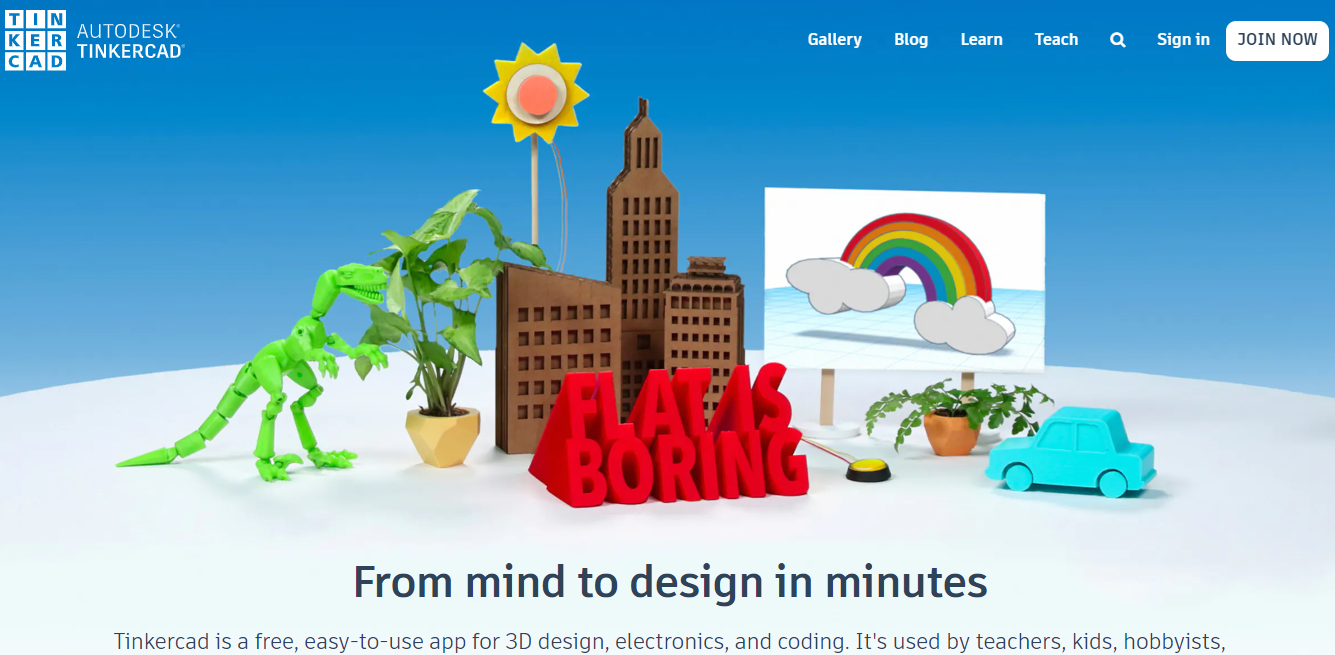 Do you know which is the best 3d printing software? Let's explore in this article step by step.
The 3D printing realm has evolved drastically, and the growth that we've observed in the last decade is staggering.
Here is a short list of the best 3d printer modeling and design software:
Today, we have developed software to aid us in the 3D development of numerous projects related to technology, manufacturing, or healthcare.
These certain 3D printing software are bound to gain more modernization in the future; however, for now, they're being used to create life-like models or designs of many complex products.
Considering the fact that 3D technology is evolving at a rapid pace, today, businesses need more features-oriented 3D printing software to get their sophisticated product designs built.
However, the good news is that today we have several innovative and intuitive 3D printing software available in the market that are providing users with new opportunities in 3D printing via seamless integration with computer hardware.
And this is the most probable reason why we're here to give you a list of the best 3D printing software that 2023 has to offer.
Note that these software are ranked in no particular order; however, they have the most desired specs and features that you need to get your 3D printing going in no time.
The Top 10 Best CAD Software & Tools for 3D Printing of 2023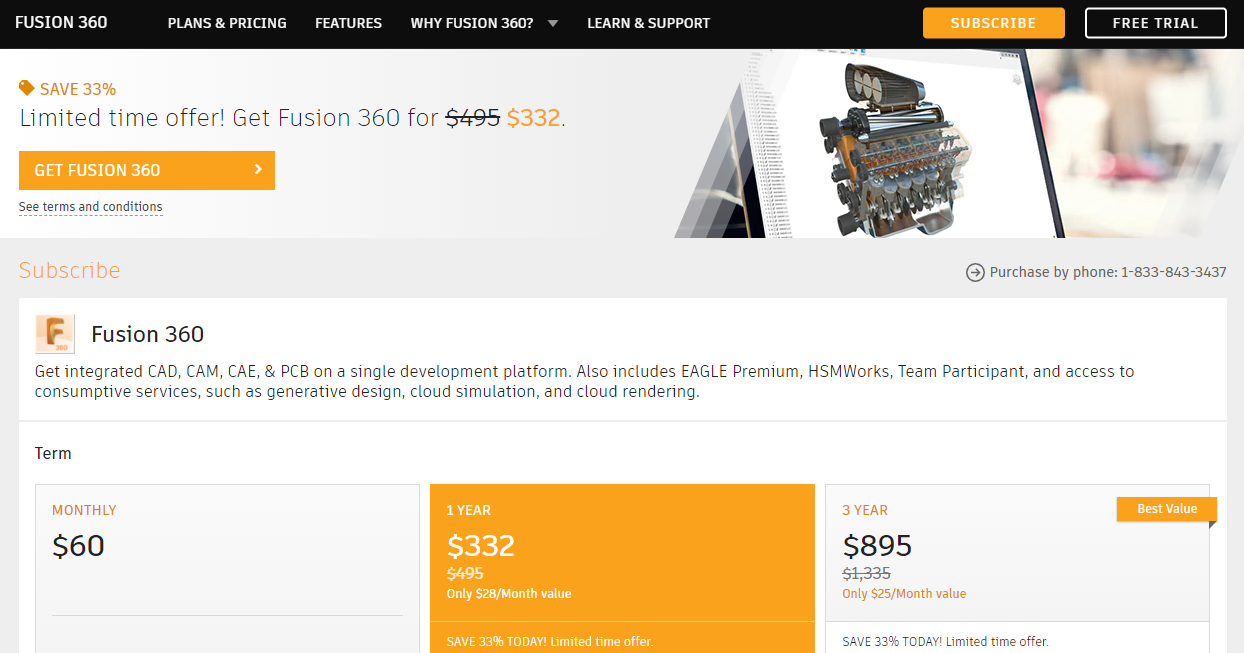 Autodesk Fusion 360 is probably the most powerful 3D Printing software out in the market today, and it is preferred by engineers, designers, and architects globally.
While using the software, you'll observe a seamless and powerful combination of features that help you design, engineer, and manufacture your product or project easily. Also,
the Autodesk Fusion 360 is best for producing highly efficient mechanical projects.
Moreover, Autodesk helps you streamline your project development and ensures a faster delivery while keeping the overall quality intact. It gives you total control over the shaping and designing of your project.
Robust features allow powerful modeling and ensure the creation of highly detailed and clean models. The software is also based on making communication and collaboration with other designers easier.
And the simulation feature enables users to test their project's design for performance and functionality before implementing and starting the development phase.
Pricing: $60/month
Best 3d printing software for beginners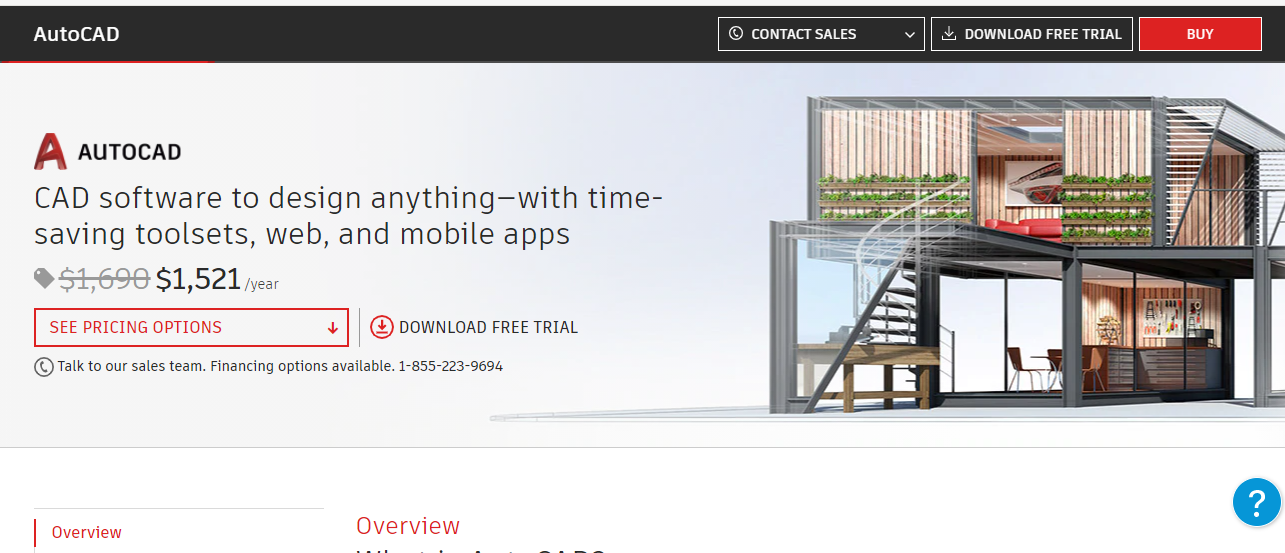 Autodesk AutoCAD is another simple but powerful 3D printing tool that makes the designing and development job easier for professionals.
The Auto CAD hosts a very agile user-interface that provides users with several useful and innovative features to get started on their 3D models.
The Autodesk AutoCAD allows you to import data in PDFs and add annotations to drawing within the software. These features enable users to showcase their data in a more informed manner while delivering analytics in real-time.
Moreover, when you subscribe to AutoCAD, you get access to software that can work on both Mac and Windows.
AutoCAD also offers a fully functional free version, which is amazing because this software is built for professionals who deal with sophisticated projects.
Pricing: $1449/year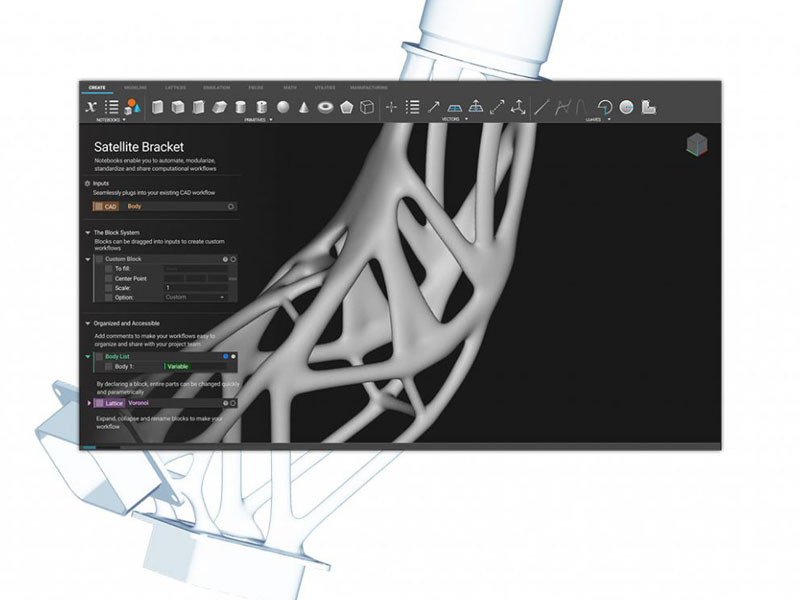 nTopology is an advanced engineering design software targeted primarily at professional and academic users. It offers a set of powerful design tools that enable engineers and designers to meet high-performance product requirements.
Unlike standard CAD and 3D modeling packages, in nTopology, you rarely create designs from scratch. Instead, you build design processes that you can then use again and again to generate optimized parts for 3D printing or other advanced manufacturing technologies.
That said, nTopology includes the most comprehensive and powerful suite of lattice generation and surface texturing tools available on the market today. In the software, you will also find state-of-the-art topology optimization and simulation tools that can help you create lightweight and organic-looking components.
In the heart of nTopology, lies its implicit modeling engine — a technology that describes solid bodies as (relatively) simple equations. When combined with nTop's GPU acceleration for visualization technology, you can generate on your screen very complex geometries near-instantly that take minutes in other software.
Furthermore, nTopology is free for non-commercial use for students, academics, and educators.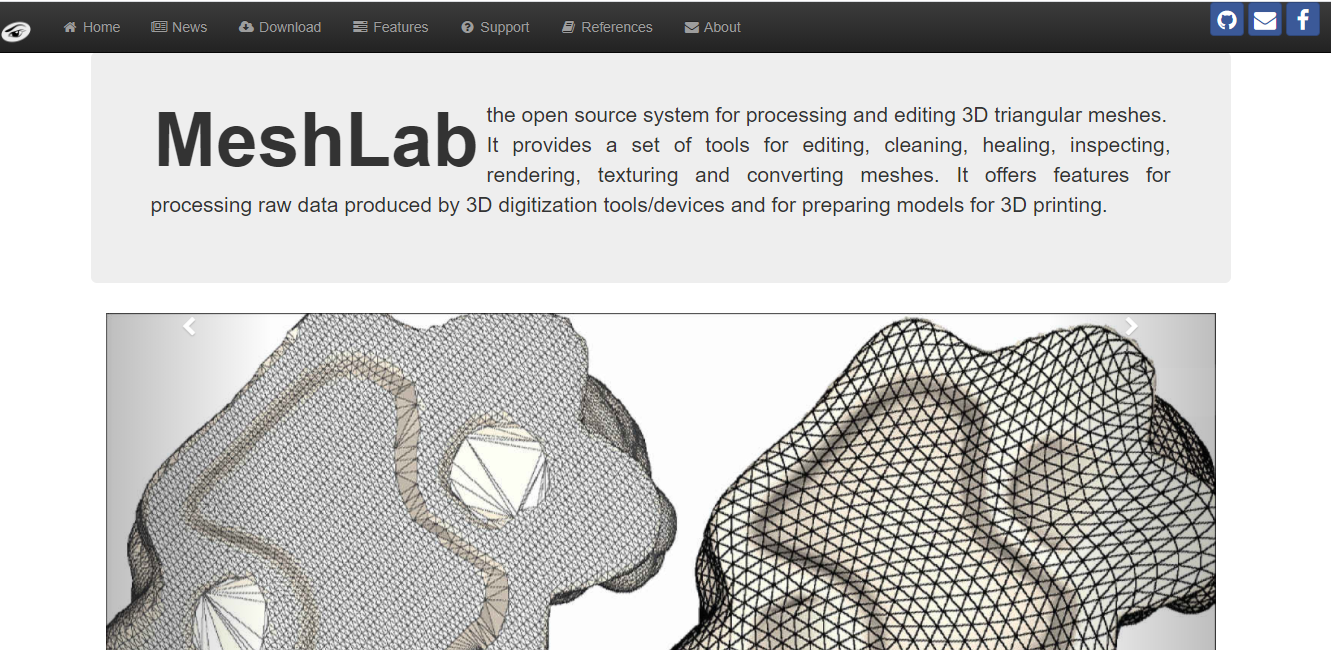 Here is another open-source but extremely professional and quality-oriented 3D modeling tool that experts can use to create flawless prototypes of their projects or products.
Generally, MeshLab is more suitable for editing and processing 3D meshes. MeshLab outclasses even the most modernized CAD software when it comes to providing texture, details, render and convert into meshes.
For those who don't know, meshes are basically wireframes of products used to determine the core basics of a model.
Moreover, we think that due to the cutting-edge features MeshLab has, it would be best if experts would use it to edit 3D triangular meshes.
Some features of MeshLab are that it is best for 3D printing, hollowing, and closing. It enables you to perform 3D mapping and texturing. You can clean the mesh efficiently through the options available.
You can also use the measurement tool to accurately calculate the linear distance between two mesh points, which is impressive.
Pricing: Open-Source.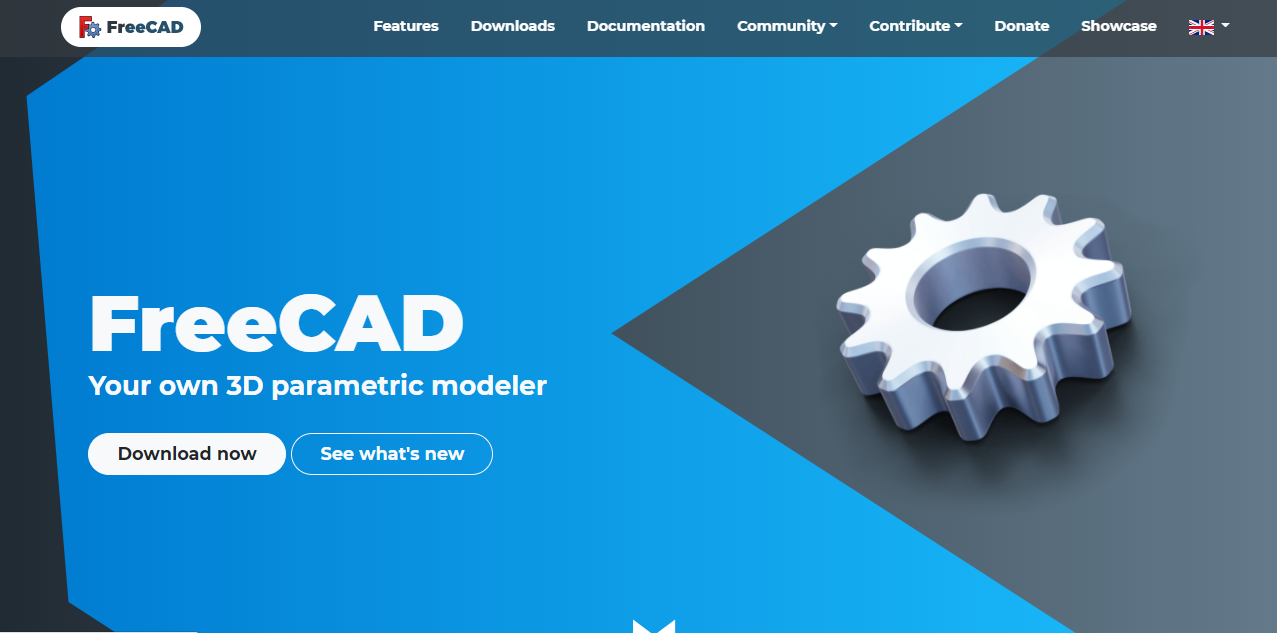 As the name suggests, this amazing 3D printing/modeling tool is free for users. It comes equipped with some of the best features and specs that let you design life-like designs of any shape or size.
The FreeCAD is hardwired to perform amazingly well, which is why it has 3D modelers. Our recommendation would be to use FreeCAD as an efficient 3D printing training tool because of its simplicity and the basic toolkit.
Moreover, some of this stunning tool's best features are that it lets designers create 2D models that act as a base for creating 3D models quickly.
The parametric components of FreeCAD make the process of 3D model editing easy and convenient.
Some other tools integrated within this marvelous software are the Element analysis tools, BIM, experimental CFD, and robotic simulations.
Pricing: Open-Source.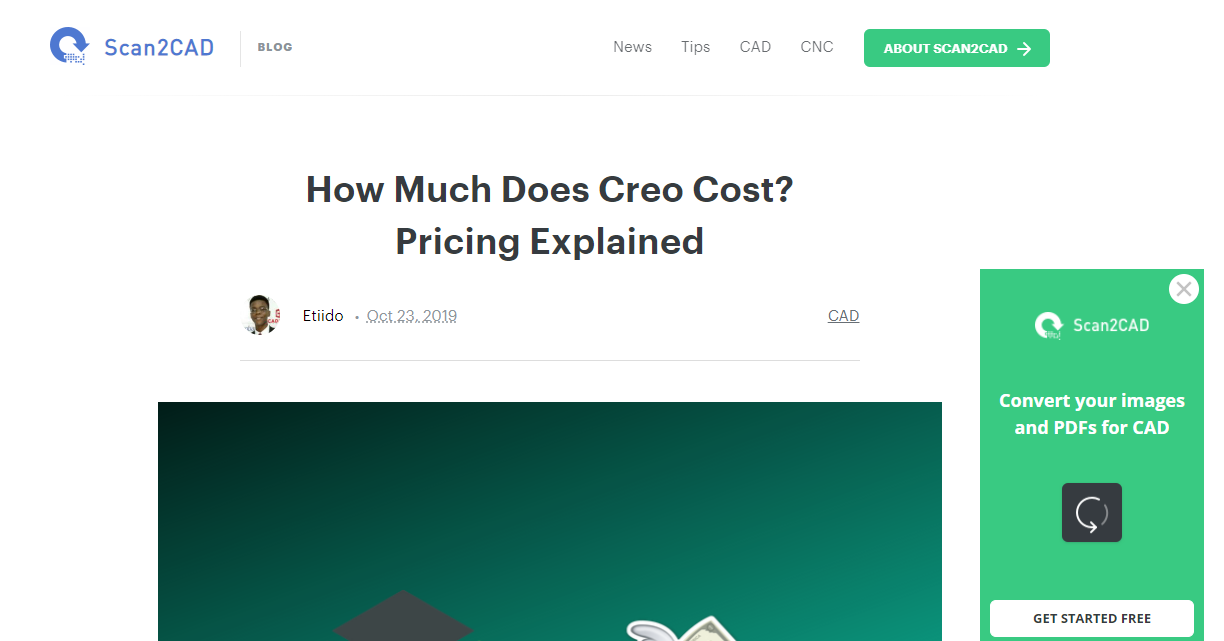 Parametric technology corporation bought us Creo, a 3D printing software that quickly became the product design industry's talk.
The biggest reason, however, why this amazing software became popular is because of its features like structural, motion, and thermal. Creo has some extremely useful tools that enable you to simulate and print your 3D models.
From finite element analysis to surfacing and modeling, the software lets you design your product while ensuring quality. We believe that this tool is best for manufacturers purely because of its specifications.
Some other features of this amazing tool are the augmented reality feature, and the simulation of 3D designs has the best topology optimization technologies. It leverages data from models to create real-life smart designs.
Pricing: $2,310 per year.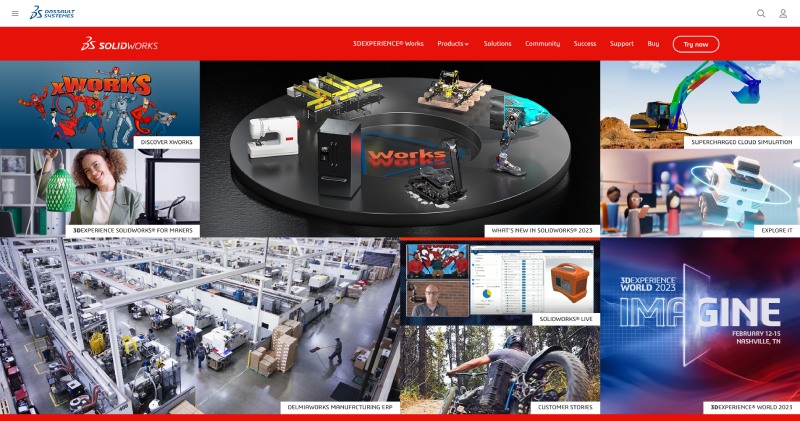 Solidworks is developed by Dassault Systemes. As the name suggests, Solidworks is designed to give you some solid features and functionalities that enable you to create robust and quality-oriented designs.
This unique and innovative tool offers several features that you can use for industrial purposes to design sophisticated 3D models.
However, we believe that this tool is the best choice for creating a totally new thing or implementing a new practical design.
Some amazing feature of this super-useful tool includes a reverse engineering and modeling tool. Leveraging the NURBS system enables the user to create hyper-detailed products and efficiency. Solidworks also offer a 3D Experience feature that you can leverage to create your designs with extreme accuracy.
Furthermore, the latest version of Solidworks offers even more enhanced specs and features than before.
Pricing: Cost Available Upon Request.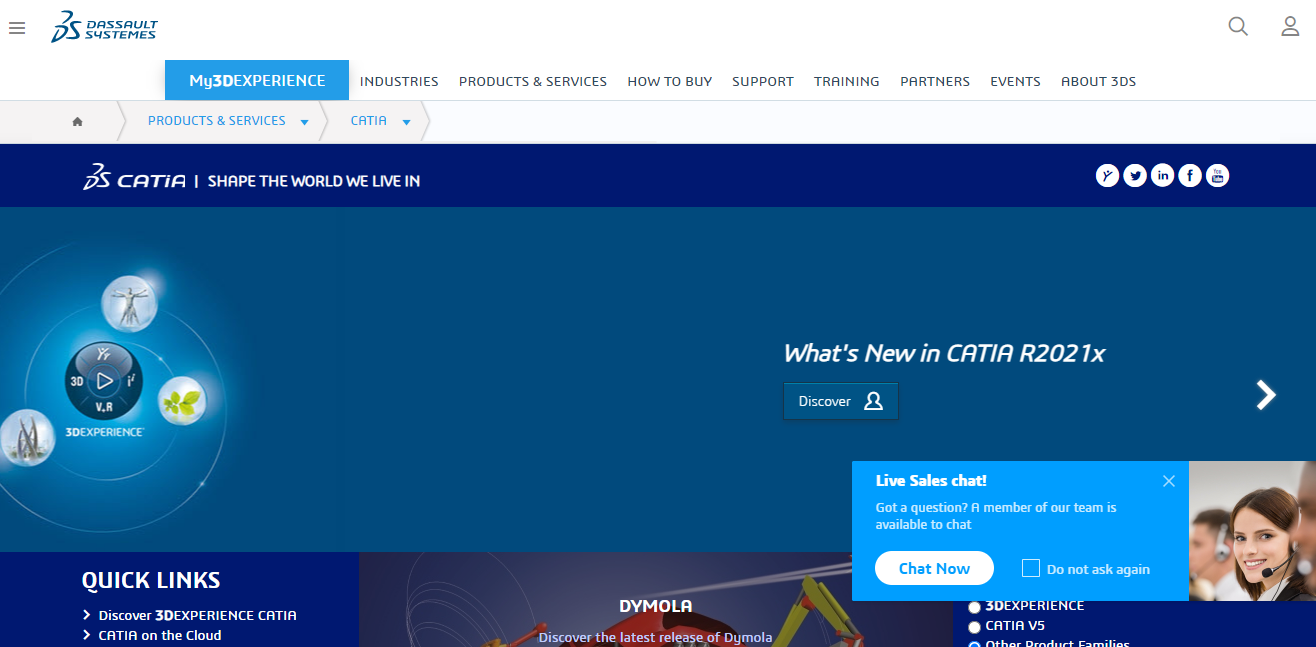 CATIA was initially designed to meet aviation's internal requirements that gained popularity and evolved into something beyond.
This specific multipurpose suite became famous only because of the features it offered. From 3D experience to supporting every file format to having every designing tool, CATIA has everything.
Moreover, we believe that CATIA is the best when you have different requirements, i.e., CAD, CAE, or CAM. The multipurpose suite lets you handle all your designing tasks and makes it one of the best aviation or automotive engineers' best choices.
CATIA's key features are that it enables engineers to design and develop multinational organizations' products and assignments. CATIA enables users to track their 3D models' changes and revamp if anything is missed.
The software also manages all your data during product designing and development. The fact that CATIA is being used by some of the biggest tech and manufacturing companies out there makes it the most accurate and smart choice.
Pricing: Open Source (Trial). For the pricing, you have to submit a request.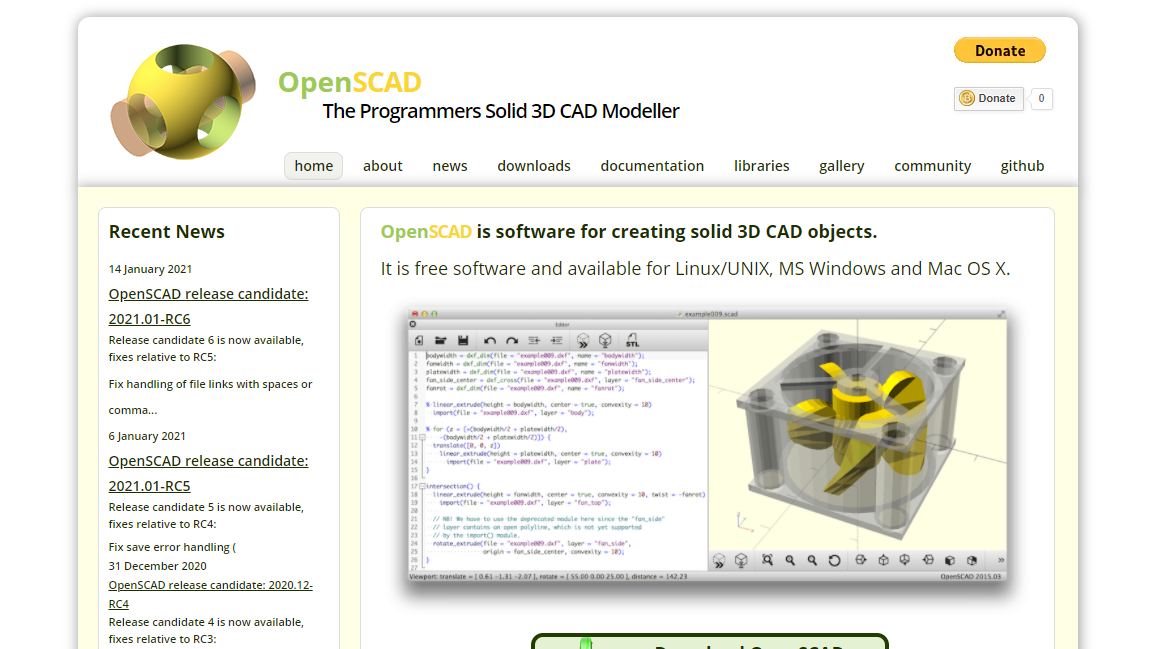 Last but certainly not least, OpenSCAD. This marvel of technology includes all the features, tools, and specs you need to design an efficient and reliable 3D model.
The quality-oriented outcome of the work you initiate on OpenSCAD speaks for itself. More importantly, this tool gives competitors the edge while designing their products.
The tools offer amazing functionality and user-experience, and technically, we believe that this tool is best for professionals and experts who have years of experience in the 3D printing industry.
The facility designing a super-sophisticated and complex project to giving an advantage to coders and programmers is basically designed for professionals.
Moreover, you would need appropriate training and knowledge of the tool before getting started on using it.
Some innovative advantages of OpenSCAD are that it comes with CSG (Constructive Solid Geometry), which by the way, lets you design buildings and apartments. The software also has 2D outlining features, shape and 3D model creation, and the change tracking functionality.
Also, the massive community that supports the OpenSCAD is to be considered here because every issue with this software may have a solution, just a Google search away.
OpenSCAD also runs smoothly on Mac, Windows, and Linux.
Pricing: Open-Source.
Were you looking for a 3D printing software that guides you through the process of development and designing? Well then, look no further because the Ultimaker Cura has got you covered.
This open-source (free) software seamlessly integrates with 3D printers with a user-friendly interface and provides immense usability and user experience.
The software provides relevant and quite helpful recommendations to ensure the creation of an excellent project designed to perform.
This guiding feature of the Ultimaker Cura makes it the perfect choice for beginners and new users by making the complex process easy for them.
Moreover, the Ultimaker also provides its users with the customization mode to easily make edits to their design to meet specific requirements.
In our perspective, the Ultimaker Cura is best for beginners who don't know how to operate 3D printing software properly. Since Ultimaker is open-source software, it would also prove to be a cost-effective solution.
Some key features of the Ultimaker are that it lets users monitor all the 3D printing projects from a single interface. There are adjustment tools available for you to leverage for refining your 3D model.
You can also use this marvelous software on multiple networks. Its compatibility with STL, X3D, and 3MF format files makes the overall process even more feasible for the users.
Pricing: Open-Source.
Best free 3d printing software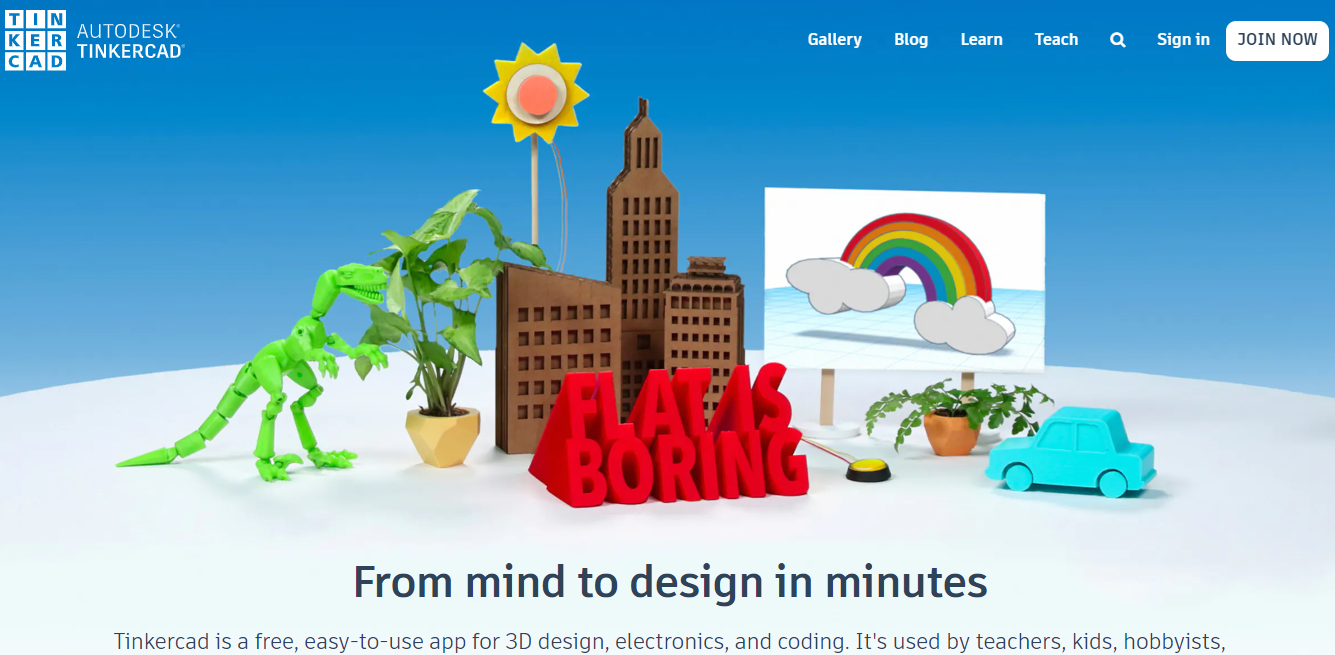 Meet the iconic 3D printing software "Tinker CAD." This stunning web-based 3D modeling and development tool comprises a pretty easy to understand but super-useful and modernized interface.
These specific tools make manufacturing and engineering the overall process, even the most complex projects, easy and convenient. With Tinker CAD, you get the feature of shaping complex models with ease.
Moreover, we believe that the Tinker CAD is perfect for designing both complex and simple 3D models.
And since the software is easy to operate and has amazing features, we think it would be a good choice for both experts and newcomers.
Some more features of the Tinker CAD are that it supports STL files, gives users the facility to import their 2D or 3D models for printing, and enables users to execute and operate laser cutting.
Tinker also has cloud storage so that you can safely secure your data online.
Pricing: Open-Source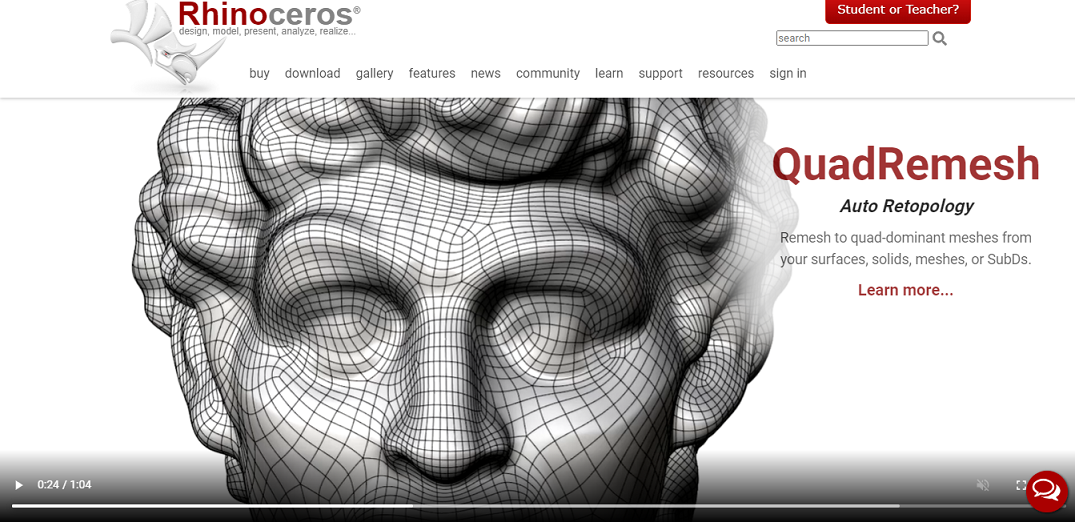 Rhino, a widely used 3D printing software, can conveniently recognize and translate vitals of three-dimensional printing like NURBS, curves, polygons, surfaces, solids, etc.
Its highly compatible interface makes it a unique provider available in the market. It does not matter what kind of design or draft you are working on; Rhino is meant to provide satisfactory results in each case. It can also scan and restore complex webbing of the object, even if it is in the form of IGES files.
Additionally, it has a smooth learning curve with beginner-friendly visualization techniques. This software can be purchased at economical rates and is entirely devoid of extra maintenance charges. Further, its efficient functionality on ordinary laptops saves a lot of money usually spent to acquire additional hardware.
The Rhino SubD tools provide total value for the money with the unique algorithm of QuadraMesh in action. These attributes give easily manageable workflows, leading to outstanding geometrical outputs.
It is indeed one of the finest and speediest 3D printing software with extensive support for three-dimensional structures.
Price: $995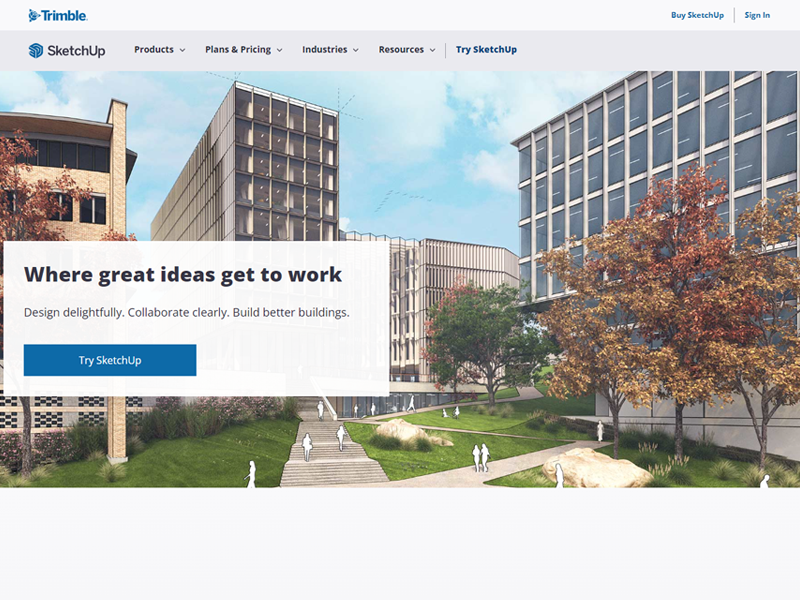 SketchUp by Trimble is an ideal 3D printing software to transform your building ideas into desirable results. Its ultra-modern tools allow drawing by hand and highly value your personalized designs to create a fully matching outcome.
Moreover, you can establish sustainable buildings and also customize a three-dimensional workplace with the assistance of AI-powered extensions. SketchUp also aims to provide extra comfort to its users, who can document the design in standard 2D while creating a 3D model.
SketchUp is undoubtedly an all-in-one positioning solution with enhanced productivity and safety measures. The other secret behind the high functionality of SketchUp 3D software is its accurate detailing and the way its modernized tools design, define and plan with the same intensity in each step of the project.
Some of the highly appreciated attributes of SketchUp include its capability to generate detailed reports, inbuilt objects, inferencing for better speed and accuracy, and interoperability between the tools to work in combination that ultimately provides satisfactory results.
Price:
Shop – $119 per year
Pro – $299 per year
Studio – $699 per year
What Is A 3D Printing Software?
3D printing software allows users, i.e., engineers or architects, to design a life-like project model. This project is created with the help of 3D printing software.
This software runs on computers. They let you design 3D models that translate into real models that you can interact with, touch, use, and implement in the real world to ensure accuracy and quality.
With the definition out of the way, let's start discussing the most intuitive and user-friendly 3D printing software out there, along with their features and pricing plans.
The 3d Printing software can be used by architects so if you are one of them and want to create a website for your company check some of the best architecture studio WordPress themes
Conclusion
There we go! Now you have all the tools in our grasp that you need to design and develop your 3D model.
This software will let you easily create a product ensuring quality along the way, and you can print these products using the 3D printing software mentioned on this list.
Moreover, we would like to suggest that you make sure you use the perfect 3D printing software according to your usage.
Selecting the product purely because of its features and functionality is not recommended here. Instead, go for software that best fits your requirements, whether they're heavy or light.
So, what do you think of our list? Are there some 3D printing software that we missed? Be sure to leave your suggestion below.

Ludjon, who co-founded Codeless, possesses a deep passion for technology and the web. With over a decade of experience in constructing websites and developing widely-used WordPress themes, Ludjon has established himself as an accomplished expert in the field.