Which Drupal Hosting is the most suitable? is a commonly asked question since Drupal is a widely-used CMS that utilizes PHP.
Many WordPress developers are also familiar with this platform. It's important to note that almost all hosting solutions for WordPress and Joomla are also suitable for Drupal.
If you're familiar with WordPress hosting, you might have heard of the providers mentioned below. All of these providers have been personally tested by me and have shown excellent performance with Drupal. I highly recommend them.
The Top 5 Best Drupal Hosting
Best Overall Drupal Hosting

1-Click Drupal Installation

Optimized speed for Drupal sites
24/7 Drupal knowledgeable support
Starting at $2.99/month
7% Discount Coupon code: CODELESS
See Pros & Cons
Pros
Affordable pricing
Highly optimized for Drupal
99.9% Uptime guarantee
Enhanced security features
Cons
Limited storage on basic plans
Renewal rates can be high
Hostinger is known for its tailored solutions for Drupal users. With a one-click installation process, it's never been easier to get your Drupal website up and running.
Hostinger's servers are optimized for Drupal, ensuring that your site runs efficiently and securely. They also offer 24/7 support from a team that is familiar with the intricacies of Drupal, ensuring that you get the help you need when you need it.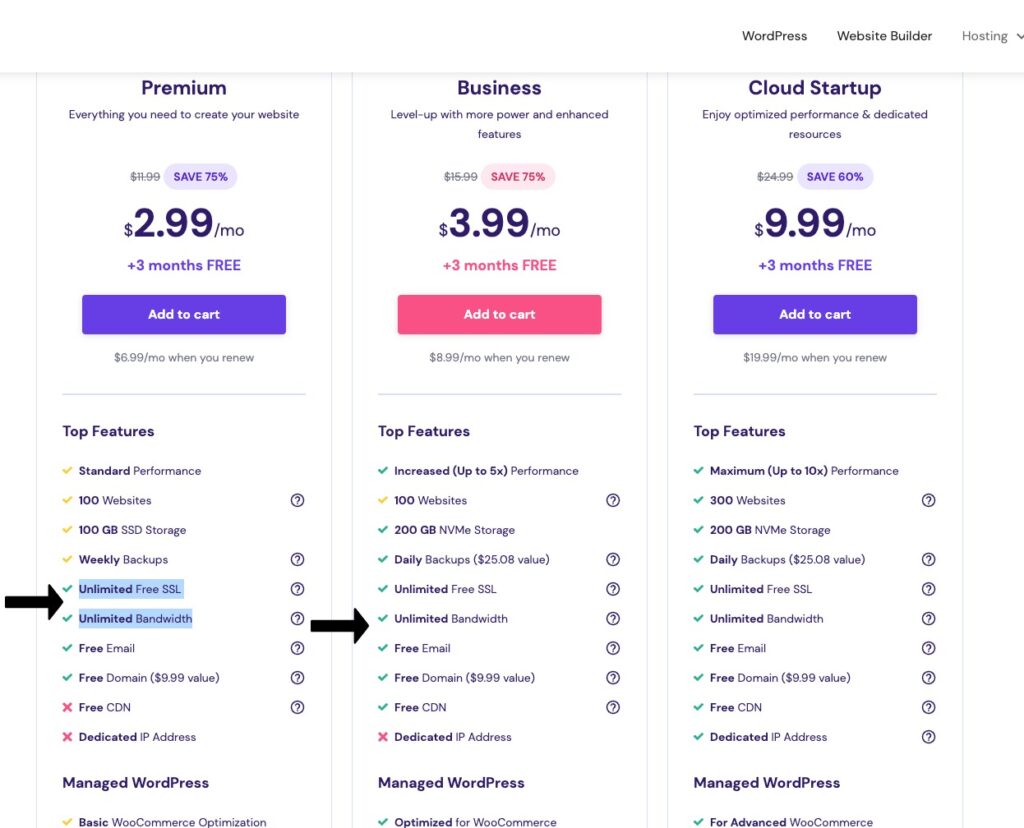 Despite its affordable pricing, Hostinger does not compromise on performance or security. Their 99.9% uptime guarantee and state-of-the-art security measures keep your site running smoothly.
From beginners launching their first Drupal site to enterprises seeking scalable solutions, Hostinger offers a range of plans to meet every need. With its emphasis on affordability, performance, and support, Hostinger stands out as a top choice for Drupal hosting.
Also, Hostinger offer also cPanel panel to make your life easier if you are familiar with it.
By using CODELESS coupon you will get the best deal ever with a 7% discount for purchasing Hostinger here.
Fastest Hosting

Optimized servers for faster Drupal
1-Click Drupal installation and setup
Free account migration
Pre-configured security features for Drupal
See Pros & Cons
Pros
20x faster Turbo servers option
24/7 Guru Crew support for Drupal
Anytime money-back guarantee
Free automatic backups
Cons
Higher costs for Turbo servers
Prices increase on renewal
A2 Hosting is a favorite among Drupal users, primarily due to its high-speed performance and robust infrastructure.
With the convenience of 1-click Drupal installations and pre-configured security measures, A2 Hosting makes it incredibly straightforward to start a website. For those migrating from another host, the hassle-free migration service is a significant advantage.

A2's Turbo servers promise speeds up to 20 times faster than standard hosting, ensuring your Drupal website remains swift and responsive. This, combined with their 24/7 support team that's well-versed with Drupal CMS, ensures that help is always available.
The anytime money-back guarantee shows A2's confidence in its services and gives clients the peace of mind to test out their hosting risk-free. While the Turbo servers come at a higher cost and the renewal prices may rise, the top-tier performance and support can justify the price for many.
Overall, A2 Hosting presents a comprehensive hosting solution for Drupal, focusing on speed, security, and support.
Best Cloud Hosting for Drupal

High-performance Droplets optimized for Drupal
Scalable resources with Kubernetes support
Extensive community and tutorials for Drupal deployment
Global data centers for localized hosting
See Pros & Cons
Pros
Transparent and predictable pricing
Highly customizable infrastructure
Dedicated IPs and SSD storage
Active and knowledgeable community
Cons
May be overwhelming for beginners
No native cPanel; requires manual setup
DigitalOcean, while not a traditional web hosting provider, is a popular choice for developers and businesses looking for cloud infrastructure. Their versatility extends to Drupal cms, allowing users to create highly tailored environments for their websites.
The platform's droplets are virtual private servers that can be optimized for Drupal, ensuring robust performance and scalability. With support for Kubernetes, those running larger Drupal sites can easily scale resources as needed.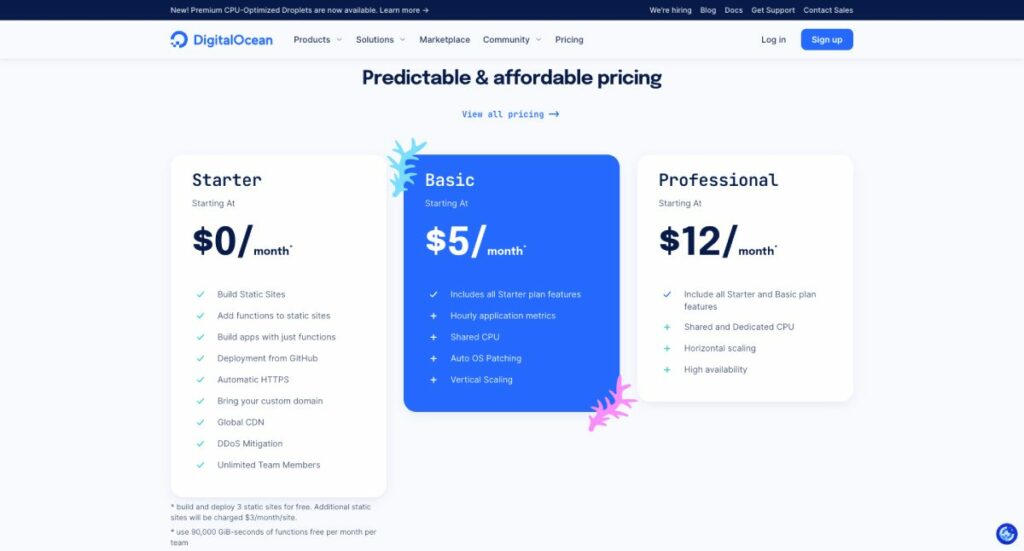 One of DigitalOcean's key strengths is its community and documentation. There are extensive guides and tutorials on deploying and optimizing Drupal, making the process smoother even for those new to cloud infrastructure.
With global data centers, users can choose to host their Drupal website closer to their audience, enhancing site speed and performance. While DigitalOcean's approach is more hands-on and may not include features like a native cPanel, its transparent pricing and powerful customization options make it a top choice for many Drupal webmasters.
For those who prioritize control, scalability, and performance, DigitalOcean presents a compelling option for Drupal.
Best cPanel Hosting for Drupal

1-click Drupal installation with Mojo Marketplace
Optimized servers for Drupal
Advanced CDN
Comprehensive security measures
See Pros & Cons
Pros
Enhanced cPanel for Drupal management
Recommended by Drupal.org community
Free domain and SSL certificate
Reliable uptime and server response time
Cons
Prices increase after the introductory period
Some features restricted to premium plans
Bluehost, renowned in the hosting industry, has garnered a significant reputation among Drupal users for its reliability and performance. Offering 1-click Drupal installations, the process of setting up a Drupal site is seamless and beginner-friendly.
Their hosting infrastructure is optimized to deliver peak performance for Drupal websites. With the integration of advanced CDN solutions, Drupal websites hosted on Bluehost load quickly and efficiently, ensuring an excellent user experience.
Security is paramount for any CMS, and Bluehost understands this, providing tailored security measures for Drupal sites. Their enhanced cPanel offers an intuitive interface for website management, and the free domain and SSL certificate add to the overall value of their hosting plans.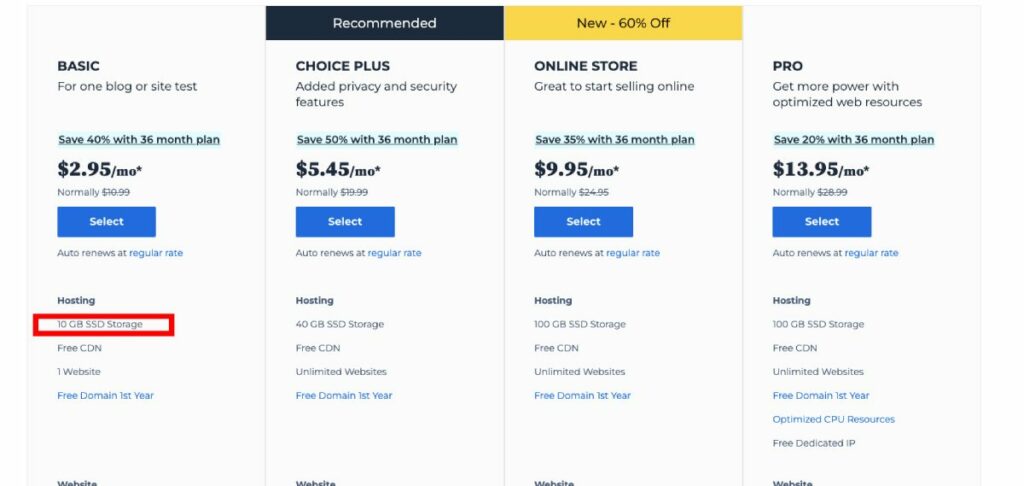 Endorsed by the Drupal.org community, Bluehost has consistently demonstrated its commitment to ensuring Drupal websites run smoothly, backed by their reliable uptime and server response time.
While prices do see a hike post the introductory period, the feature-rich environment, coupled with outstanding support, makes Bluehost a go-to choice any website hosting.
Best Unlimited Hosting for Drupal

1-click Drupal installation with QuickInstall
Drupal-optimized servers for maximum speed
Free HostGator website builder with Drupal templates
45-day money-back guarantee
See Pros & Cons
Pros
Extensive support with 24/7 live chat and phone support
99.9% uptime guarantee
Flexible plans suitable for various needs
Free migrations for Drupal sites
Cons
Higher renewal rates post the initial term
Some add-ons are charged separately
HostGator, a giant in the hosting world, has consistently served Drupal users with top-tier solutions tailored for the CMS. Their Softaculous tool facilitates effortless 1-click Drupal installations, eliminating the technical hassles for users of all expertise levels.
Recognizing the unique requirements of Drupal, HostGator has optimized its servers to ensure Drupal sites run with unparalleled speed and efficiency. Additionally, their free website builder comes packed with Drupal templates, simplifying the site design process.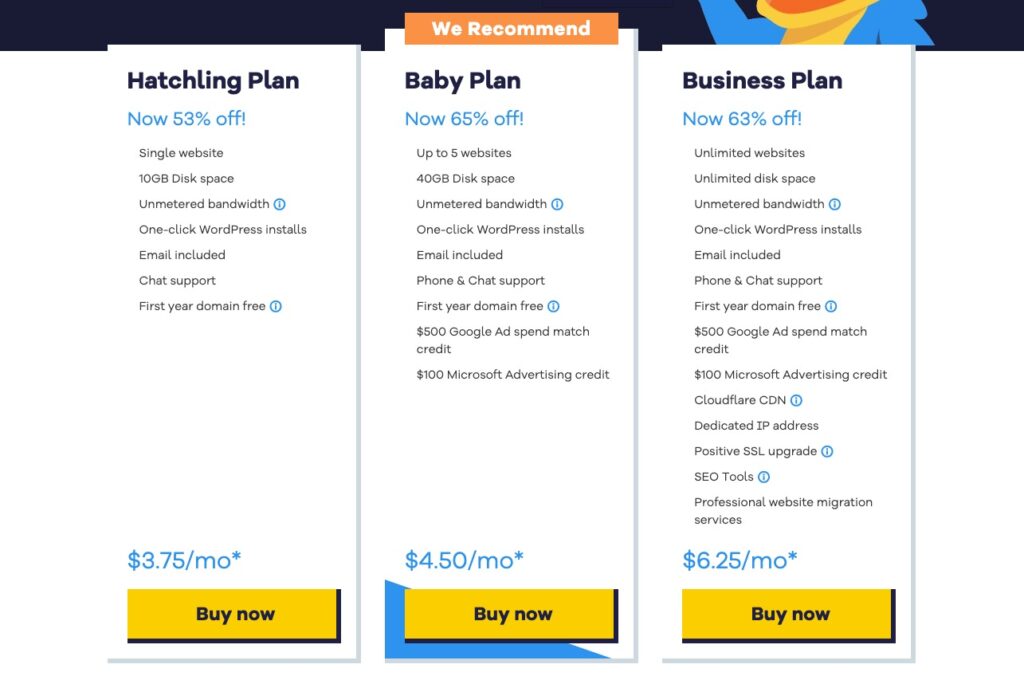 HostGator's commitment to its users is evident in its robust customer support infrastructure. With 24/7 live chat and phone support, assistance is always a call or click away. Their 99.9% uptime guarantee further ensures that Drupal sites remain accessible to visitors without interruptions.
While they offer competitive initial pricing, users should be aware of the renewal rates post the introductory period. Nevertheless, the sheer quality and range of services, coupled with a 45-day money-back guarantee, make HostGator an appealing choice for hosting your Drupal sites.
FAQs
What is Drupal hosting?
Drupal hosting refers to web hosting that's optimized for the Drupal Content Management System (CMS). These hosting environments ensure that Drupal-based websites run efficiently and securely.
Can I use any web hosting for my Drupal site?
While you can run Drupal on most standard hosting platforms, it's best to choose a hosting provider that's optimized for Drupal. This ensures compatibility, security, and optimal performance.

Is Drupal more resource-intensive than other CMSs like WordPress?
Drupal can be resource-intensive, especially for complex websites with many modules and features. However, basic Drupal installations are relatively lightweight, comparable to other CMSs like WordPress.
Are there free hosting solutions for Drupal?
Yes, there are free hosting solutions available, but they often come with limitations such as reduced speed, bandwidth restrictions, and limited customer support. For serious projects, it's recommended to invest in paid hosting.
How do I migrate my Drupal site to a different hosting provider?
Most hosting providers offer migration tools or services. Additionally, you can use Drupal's backup and migration plugins to help with the transfer. It's essential to create a full backup before attempting a migration.

Do I need to know PHP to use Drupal?
While knowing PHP can be beneficial for customizing and troubleshooting, it's not mandatory for running a basic Drupal website. The Drupal admin dashboard is designed to be user-friendly for non-developers.
Is automatic backup important for my Drupal website?
Yes, automatic backups are essential for any website, including those on Drupal. They ensure that you can quickly restore your site in case of any unforeseen issues or data loss.
How often is Drupal updated?
Drupal's core and modules are frequently updated for both new features and security patches. It's crucial to keep your Drupal site updated to ensure it's secure and leveraging the latest features.
How can I optimize the speed of my Drupal site?
Use caching, optimize images, leverage a Content Delivery Network (CDN), and regularly update all your Drupal modules and core. Choosing a reliable Drupal-optimized hosting provider also plays a significant role in site speed.

What kind of support should I expect from my Drupal hosting provider?
Ideally, your hosting provider should offer 24/7 customer support with experts familiar with Drupal. This ensures that any issues specific to Drupal can be quickly resolved.
Conclusion
In this article, I've introduced you to some of the most straightforward providers with the best pricing for hosting Drupal. If you're a beginner and don't wish to spend much time on configurations, I'd recommend either Hostinger or A2 Hosting.
However, if you're planning to build a website that needs to scale quickly and requires more resources, I would suggest DigitalOcean. But keep in mind, you might need a bit more technical knowledge compared to the first two providers.

As one of the co-founders of Codeless, I bring to the table expertise in developing WordPress and web applications, as well as a track record of effectively managing hosting and servers. My passion for acquiring knowledge and my enthusiasm for constructing and testing novel technologies drive me to constantly innovate and improve.
Expertise:
Web Development,
Web Design,
Linux System Administration,
SEO
Experience:
15 years of experience in Web Development by developing and designing some of the most popular WordPress Themes like Specular, Tower, and Folie.
Education:
I have a degree in Engineering Physics and MSC in Material Science and Opto Electronics.