If you're in search of an open source website builder, this article will help you find the perfect platform for your needs.
Open Source platforms offer flexibility, allowing you to customize your website to your exact specifications without being tied to the limitations of proprietary systems.
Whether you're a novice looking to start a personal blog or a seasoned developer aiming to build a complex e-commerce site, the open source community has something to offer.
You might interested also in: Best No-Code Website Builders
Dive in as we explore the top open source website builders, their unique features, and how they can elevate your online presence.
The Top 7 Best Open Source Website Builders
Best Overall Open Source Website Builder

Most popular CMS in the world
Highly customizable with plugins and themes
SEO-friendly out of the box
Large and active community support
Open source and free to use
See Pros & Cons
Pros
Flexible and adaptable for various needs
User-friendly even for beginners
Strong security features
Mobile-responsive designs
Cons
Can be resource-intensive
Frequent updates required
WordPress the most popular open source website builder worldwide. It's the go-to platform for bloggers, businesses, and virtually anyone looking to establish an online presence. With its user-friendly interface and a plethora of plugins and themes, WordPress ensures that your website is not just functional but also unique to your brand.
Being open source, it's free to use, but its real strength lies in its adaptability. Whether you're a novice or an expert, WordPress offers a scalable solution for all. Its SEO capabilities ensure that your site ranks well, and with a vast community backing it, you're never short of support or resources.
Best Open Source Website Builder for Business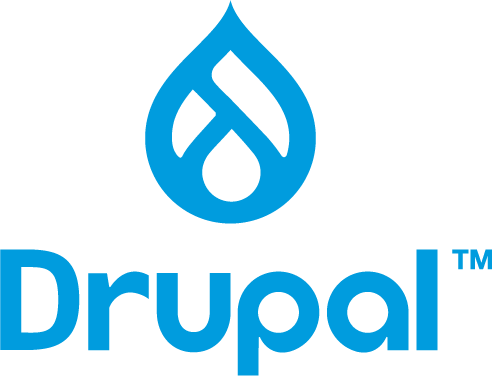 Highly flexible and modular CMS
Robust security features
Optimized for performance and scalability
Extensive API support for third-party integrations
Open source and free to download
See Pros & Cons
Pros
Powerful content structuring capabilities
Supports multilingual sites
Large and active developer community
Customizable with thousands of modules
Cons
Steep learning curve for beginners
Requires more server resources
Drupal is a heavyweight in the world of content management systems and open source website builders. Known for its flexibility and modularity, it's a top choice for developers and businesses that need a platform capable of handling complex content structures and high traffic volumes.
One of Drupal's standout features is its commitment to security. With a dedicated security team and regular updates, it's trusted by many large organizations worldwide. Its architecture is designed for performance, ensuring that even the most resource-intensive sites run smoothly.
While Drupal offers a powerful platform for web development, it does come with a steeper learning curve, especially for those new to web development. However, once mastered, the possibilities with Drupal are nearly limitless, thanks to its extensive library of modules and themes.
With a vast community of developers and enthusiasts, finding solutions or getting support for Drupal-related queries is never a challenge. Whether you're building a simple blog or a complex e-commerce site, Drupal provides the tools and flexibility to meet and exceed your website needs.
Continue reading Best Drupal Hosting Providers
Best Open Source Website Builder with Advanced CMS

Intuitive admin interface
Extensive extension directory
Built-in multilingual support
Strong content management capabilities
Open source and free to use
See Pros & Cons
Pros
Flexible and versatile for various web projects
Active community and regular updates
SEO-friendly features built-in
Customizable with templates and extensions
Cons
Some extensions are paid
Can be complex for absolute beginners
Joomla is another titan in the open source world, known for its balance between power and user-friendliness. It offers an intuitive administrative interface, making it easier for users to manage and organize content, even if they're not tech-savvy.
One of Joomla's standout features is its built-in multilingual support, allowing users to create websites in multiple languages without the need for additional extensions. This makes it a top choice for businesses and websites targeting a global audience.
With a vast directory of extensions, Joomla ensures that you can add almost any functionality to your site. Whether it's e-commerce capabilities, social media integration, or enhanced SEO tools, there's likely an extension for it. Plus, with its template system, customizing the look and feel of your site is a breeze.
While Joomla is powerful and versatile, it might present a slight learning curve for those completely new to website building. However, with a bit of time and exploration, it becomes a robust tool in the hands of both beginners and professionals. Backed by a vibrant community, Joomla remains a top choice for those looking for a reliable and scalable CMS solution.
Read more: Best Joomla Hosting Providers
Most Customizable for eCommerce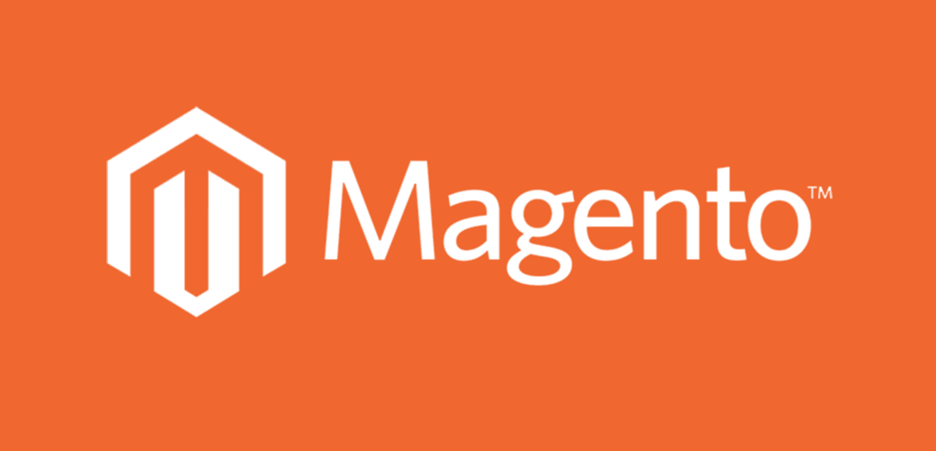 Top-tier e-commerce platform
Highly customizable and scalable
Extensive marketplace of extensions
Robust security features
Open source version available for free
See Pros & Cons
Pros
Flexible for businesses of all sizes
SEO-friendly out of the box
Mobile-responsive designs
Powerful inventory management tools
Cons
Can be resource-intensive
Requires some technical expertise
Magento is a powerhouse in the e-commerce platform arena, designed specifically for businesses that need a robust online store solution. It's recognized for its flexibility, allowing businesses to tailor their online shops precisely to their needs.
One of Magento's core strengths is its scalability. Whether you're a small business just starting out or a large enterprise with thousands of products, Magento can handle it. Its extensive marketplace of extensions ensures that you can add any functionality to your store, from advanced analytics to integrations with other business tools.
In our blog you will find a dedicated article on the best Magento hosting providers.
Security is paramount in e-commerce, and Magento doesn't skimp on this. With regular updates and a dedicated security team, Magento ensures that your online store is protected against potential threats. Its built-in SEO tools also ensure that your products reach your target audience effectively.
While Magento offers a feature-rich platform, it does come with a learning curve, especially for those without technical expertise.
Best for Blogs

Minimalistic and focused blogging platform
Built-in SEO and social sharing features
Fast and responsive design
Developer-friendly with a modern tech stack
Open source version available for free
See Pros & Cons
Pros
Intuitive content editor
Integrated email newsletter features
Active and supportive community
Customizable with themes and integrations
Cons
Limited in-built features compared to full-fledged CMS
Requires hosting and setup
Ghost is a breath of fresh air for those who crave a clean, focused, and efficient blogging platform. Stripping away the unnecessary bells and whistles found in many CMS platforms, Ghost offers writers and bloggers a distraction-free environment to share their stories.
Designed with performance in mind, Ghost ensures that your content is delivered quickly to your readers, providing an optimal browsing experience. Its built-in SEO tools make sure your content gets the visibility it deserves, while social sharing features help spread the word with ease.
For those who love to tinker, Ghost is developer-friendly, built on a modern tech stack and offering a range of customization options. Its integrated email newsletter feature is a boon for bloggers looking to grow and engage their audience directly.
While Ghost is streamlined and efficient, it might not offer the extensive in-built features of a full-fledged CMS. However, for those who prioritize simplicity, speed, and a writer-centric platform, Ghost is an excellent choice.
Best Open Source JS Website Builder

JS Web builder framework
Drag-and-drop interface
Extensible through plugins
Responsive design capabilities
Open source and free to use
See Pros & Cons
Pros
Intuitive for beginners and developers
Customizable components and blocks
Active community and documentation
Supports CSS, HTML, and JavaScript editing
Cons
May require technical knowledge for advanced features
Lesser-known compared to mainstream builders
GrapeJS emerges as a unique open source JS web builder framework, specifically designed for crafting web templates without writing a single line of code. It's a boon for those who want to visualize their designs in real-time, thanks to its intuitive drag-and-drop interface.
One of the standout features of GrapeJS is its extensibility. With a rich ecosystem of plugins, users can add a plethora of functionalities to their projects. Whether you're looking to integrate a slider, a contact form, or even e-commerce features, there's likely a plugin for it.
For those who have a knack for coding, GrapeJS doesn't hold you back. It allows for direct editing of CSS, HTML, and JavaScript, ensuring that advanced users can fine-tune their designs to perfection. Its responsive design capabilities ensure that your creations look stunning on all devices.
While GrapeJS offers a powerful platform for web design, it might not be as well-known as some of the mainstream website builders. However, for those who dive in, it offers a flexible and efficient tool to bring web designs to life.
Best eCommerce Website Builder for Store Management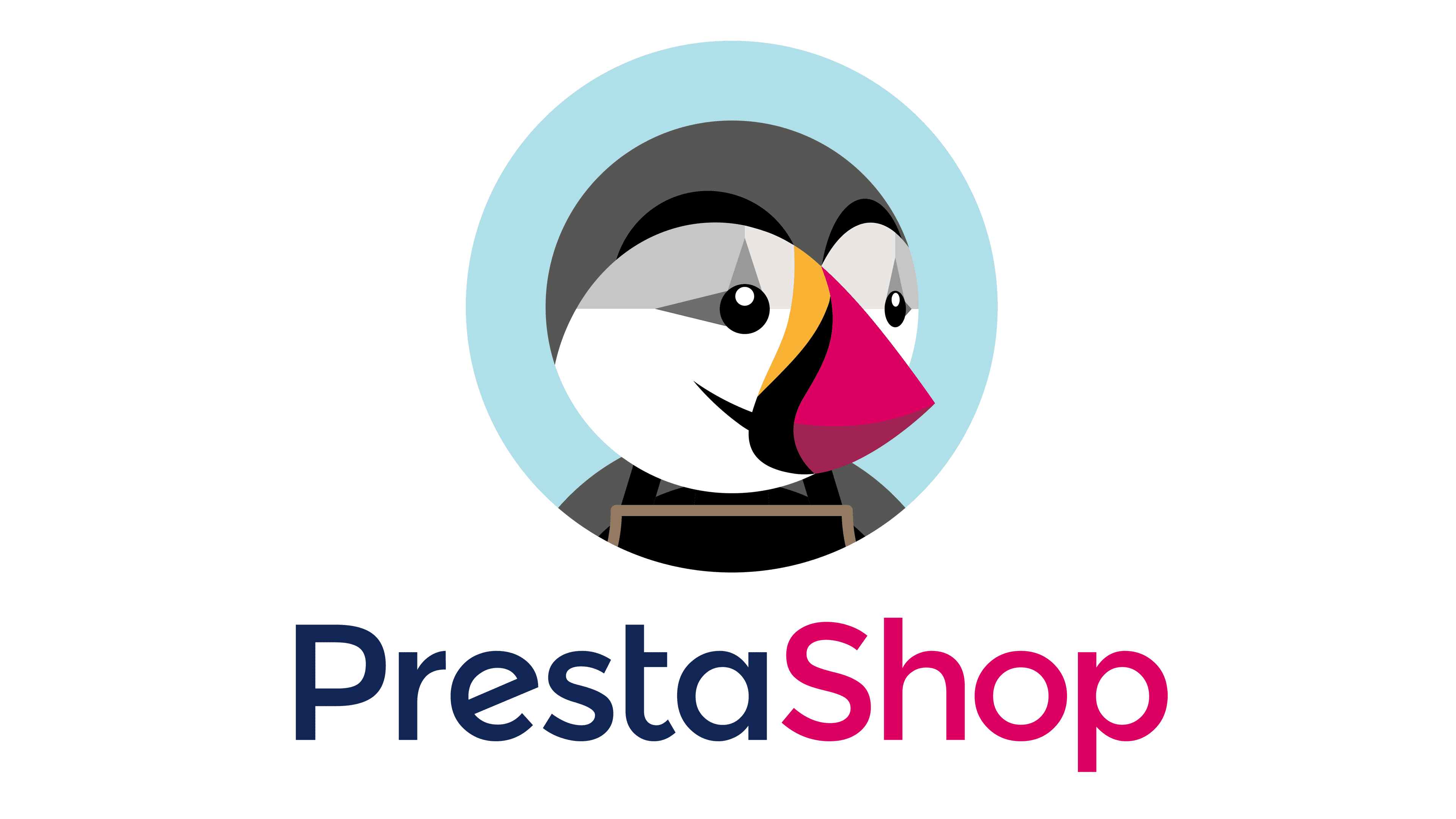 Specialized e-commerce platform
Over 300 built-in features for online selling
Extensive marketplace with 3,500+ modules and themes
SEO optimized and mobile responsive
Open source and free to download
See Pros & Cons
Pros
Intuitive dashboard for store management
Supports multiple payment gateways
Active global community and support
Customizable with add-ons and integrations
Cons
Some premium modules can be expensive
May require technical expertise for advanced customizations
PrestaShop stands out as a dedicated e-commerce solution, tailored for business owners and entrepreneurs looking to dive into the world of online selling. With its rich set of features, PrestaShop ensures that setting up and managing an online store is a seamless experience.
Boasting over 300 built-in features, PrestaShop covers everything from product management, payments, shipping, to marketing. Its extensive marketplace offers a wide range of modules and themes, ensuring that every store can have a unique look and feel, along with added functionalities.
SEO optimization is at the heart of PrestaShop, ensuring that your products rank well in search engines. Its mobile-responsive designs guarantee that your store looks and functions perfectly on all devices, providing an optimal shopping experience for your customers.
While PrestaShop offers a robust platform for e-commerce, it's worth noting that some of its premium modules come with a price tag. However, for those willing to invest, PrestaShop provides a comprehensive solution that can scale with the growth of your online business.
If you are going to choose Prestashop you will need a web hosting: Prestashop Hosting
FAQs (Frequently Asked Questions)
What does "open source" mean in the context of website builders?
Open source refers to software whose source code is freely available to the public. This allows anyone to view, modify, and distribute the software. Open source website builders are platforms whose codebase is accessible and can be customized by users.
Are open source website builders free?
While the software itself is often free to download and use, there might be associated costs, such as hosting, domain registration, or premium plugins and themes.
How do open source platforms like WordPress and Joomla compare to proprietary platforms like Wix or Squarespace?
Open source platforms offer more flexibility and customization options since users have access to the source code. Proprietary platforms might be more user-friendly for beginners but can be limiting in terms of advanced customizations.
Is it safe to use open source website builders
Yes, but it's crucial to keep the software and any plugins or themes updated. Since the code is public, vulnerabilities can be discovered, but they're also patched quickly. Regular updates ensure you're protected.
Can I get support for these website builders?
While open source platforms may not have official customer support, they often have vast and active communities. Forums, online groups, and community documentation can be valuable resources for help.
How customizable are open source website builders?
Highly customizable. Users can modify the source code, use plugins or extensions, and apply any theme or template they wish, whether built by the community or created from scratch.
Do I need to know how to code to use an open source website builder?
Not necessarily. Many open source builders offer user-friendly interfaces. However, knowing how to code can be beneficial for advanced customizations.

Why choose an open source platform over a proprietary one?
Open source platforms offer greater flexibility, control, and customization. They're also more likely to be interoperable with other systems and can be more cost-effective in the long run.
Conclusion
In conclusion, open-source website builders provide a versatile and customizable solution for anyone looking to establish an online presence.
With the freedom to tailor your site and the support of a vast community, these platforms are a valuable tool for both beginners and experts.
Choose the one that fits your needs best, and embark on your digital journey with confidence.

As one of the co-founders of Codeless, I bring to the table expertise in developing WordPress and web applications, as well as a track record of effectively managing hosting and servers. My passion for acquiring knowledge and my enthusiasm for constructing and testing novel technologies drive me to constantly innovate and improve.
Expertise:
Web Development,
Web Design,
Linux System Administration,
SEO
Experience:
15 years of experience in Web Development by developing and designing some of the most popular WordPress Themes like Specular, Tower, and Folie.
Education:
I have a degree in Engineering Physics and MSC in Material Science and Opto Electronics.