Writing a CV/Resume for yourself is not an easy task. During the process you may have multiple questions on how to describe yourself, how to position your qualifications and how to organize the whole thing. The first impression depends mainly on the resume, so better give a good presentation!
Designers are here to help. There are so many resume templates online, fairly organized and structured, tutorials on how to write a successful resume etc. We have choosen some of the best PSD and AI Resume/CV templates for you to refer. You can find them at Envato GraphicRiver and Behance.
These templates are free and premium, professional, modern and ready to guide you to a perfect first impression. Hope you enjoy!
Clean Resume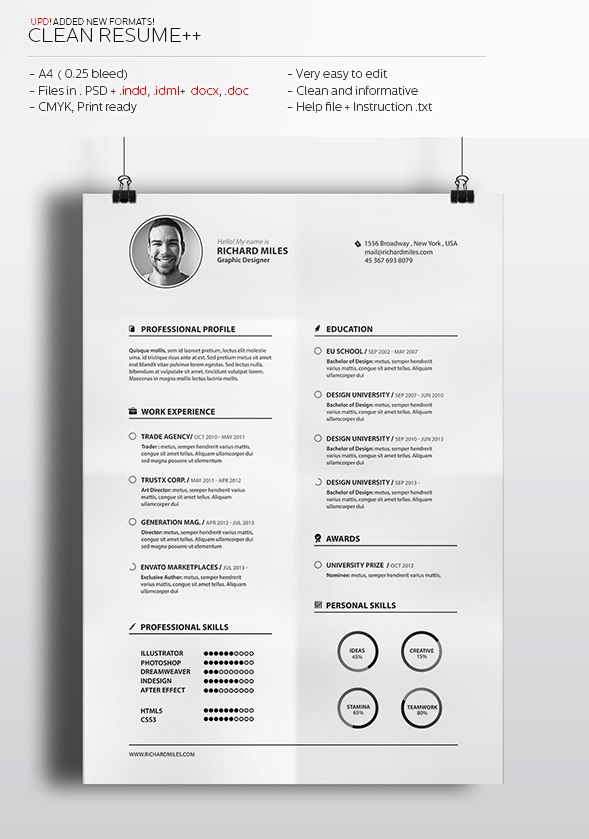 This is the perfects Clean Resume example. It comes in a A4 format, is CMYK, print ready and it includes a help file with instruction on the package. You resume will be clean, informative and well organized with this template.
Free resume template (mint design)
This other resume template is designed with a modern and interactive touch. The mind design and little skills charts are included, to step out of the standard form of a resume and make it pop!
Professional Resume Template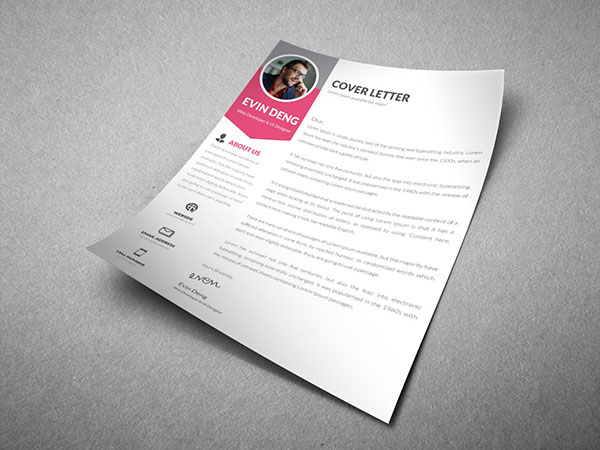 Professional Resume Template comes with some warm colors and interactive elements on it. It is professional, cover letter was also included and it is fully customizable.
Simple Resume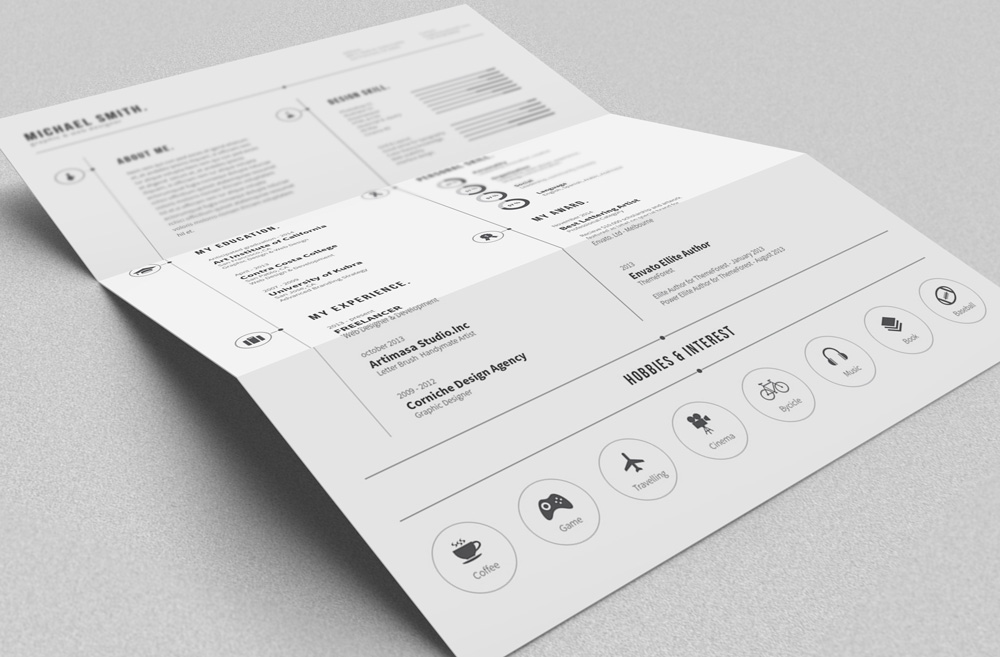 This is another simple resume ready to be customized. It comes with AI and PSD files, icon by branckic and awesome font. This is a simple designed template, perfect for anyone that does like the simplicity and clean look.
3-Piece Modern Resume
A 3 piece resume, because sometimes you want to step out of the random resumes and make the best out of it. On this package are included : the resume, portfolio and the cover letter. It includes a simple yet stylish design, unlimited colors variations, vector icons, free fonts and infographics.
Professional Resume and Cover Letter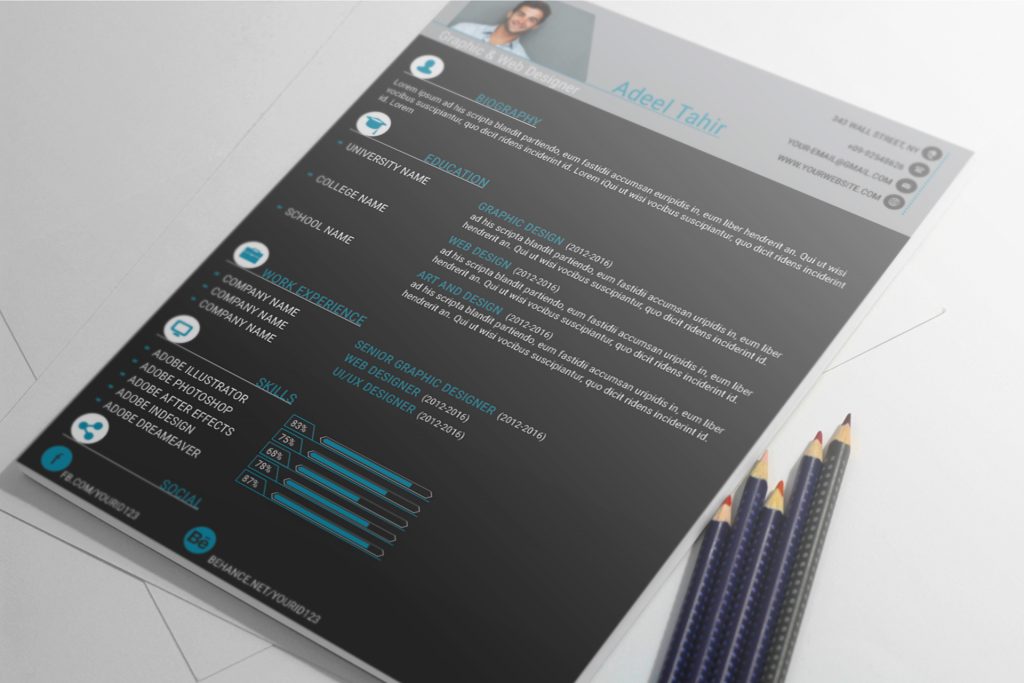 A professional resume template with a cover letter included. It is print ready, easy to edit and comes with PSD & AI files, 2 different color themes and free fonts.
Manager – Free CV and Cover Letter PSD Template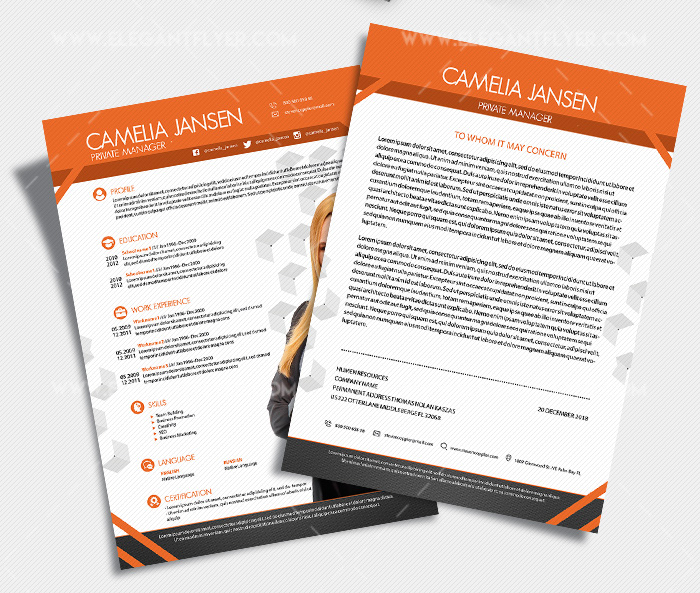 This is another exceptional resume template that is specifically for managers. It provides you the ability to change text, content, images, objects, and even color palette. Its PSD file is unique in the sense that it offers color-coded layers named appropriately.
It has help file included and model link included.
Enjoy!
Free CV and Cover Letter PSD Template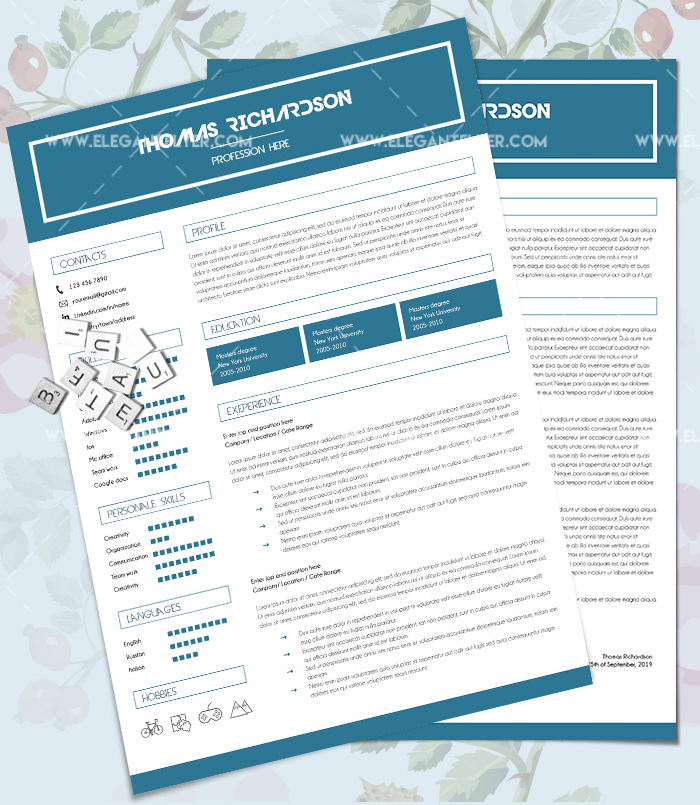 This fabulous template offers you to design CV and Cover letters in a unique design. It is available in a printable, readymade file. But, if you want to make changes, it is easily modifiable.
One can change the text, colors, images, and objects according to taste. The PSD file is very well organized, having color groups added that are named appropriately.
The help file is included in the template. Enjoy!
Professional Resume / CV – 4 Pieces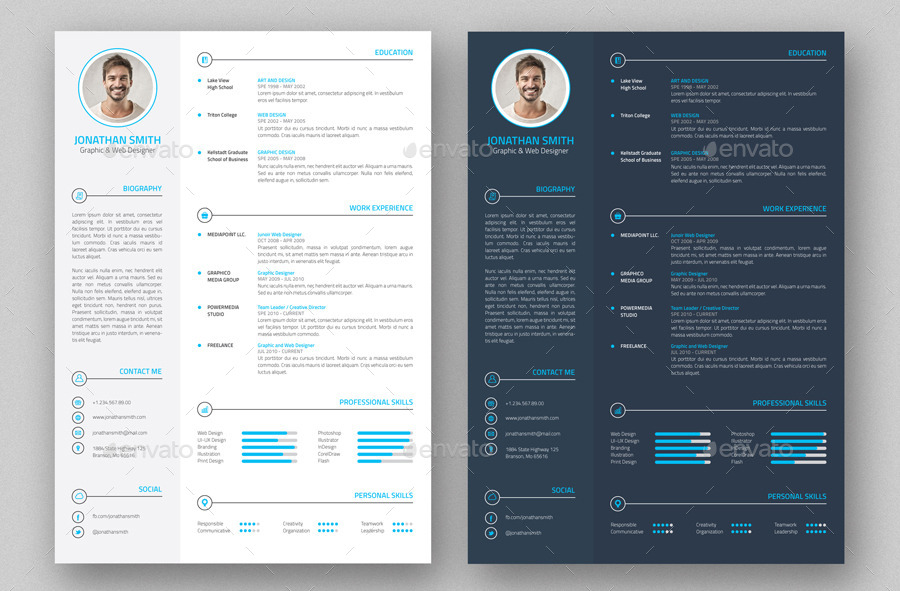 This template may be the key to a perfect first impression. It comes with 4 pieces of resume, cover letter, references, portfolio and also a business card. It includes properly organized design, two color version, vector files, free vector icons, layered files, 1 PDF user manual, and both PSD & AI files.
The CV
The CV is a clean resume template. It comes with layered PSD files, 50 files included, 2 clean versions, AI files, indesign and ms word files and also a pdf help file.
Clean Resume/CV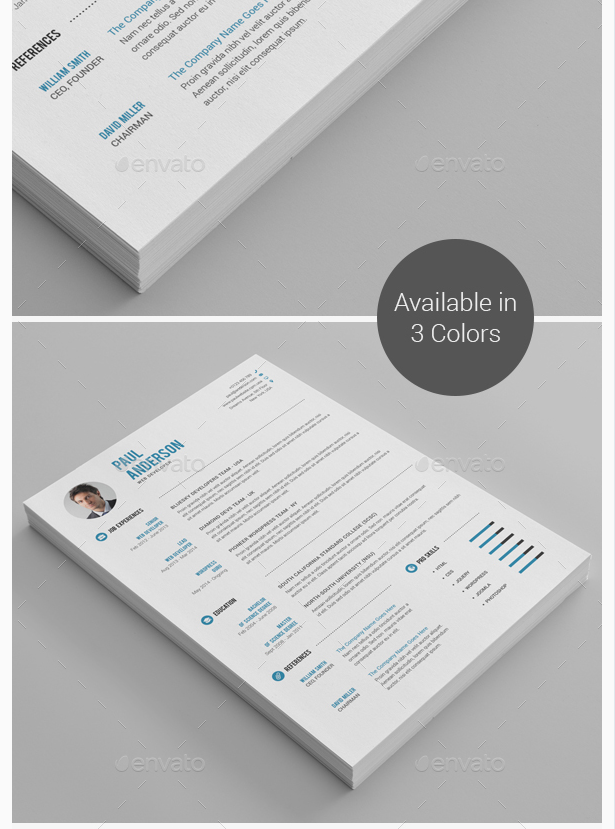 The simple and clean look of a resume will never be old-fashioned. This template comes with a bold typography, cover letter, free fonts, detailed help guide, inDesign & PSD & AI files.
XX Clean Resume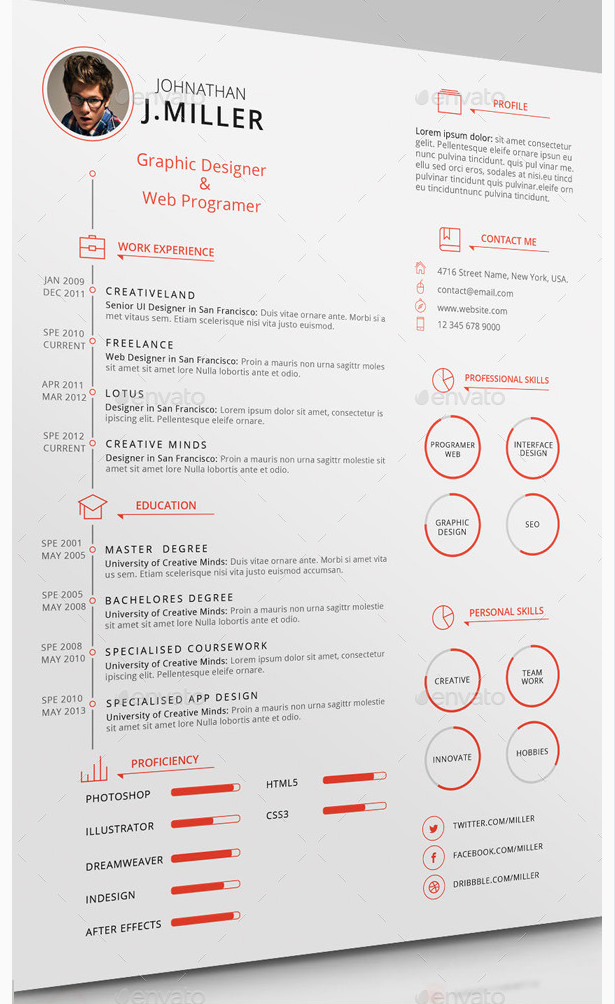 Another clean resume template with a little touch of colors on it. Comes with PSD & AI & DOC & INDD layered files and 3 color variants are included. It has a good documentation and a help pdf file.
Suggested read 🙂 : Top WordPress Themes With Content Blocks

Ludjon, who co-founded Codeless, possesses a deep passion for technology and the web. With over a decade of experience in constructing websites and developing widely-used WordPress themes, Ludjon has established himself as an accomplished expert in the field.