When it comes to adding geographical information to your WordPress website, map plugins are the way to go. These tools not only provide your visitors with a visually appealing and interactive element but also enhance the user experience on your site.
With a variety of options available, finding the perfect WordPress map plugin can be a daunting task. In this article, we will discuss the top 11 best WordPress map plugins for 2023, highlighting their features and the benefits they can bring to your website.
Whether you are looking to showcase your business locations, share event details, or simply enhance your website's functionality, our handpicked selection of mapping plugins will surely cater to your needs.
Choose a WordPress Map Plugin for Your Needs
To select the appropriate WordPress map plugin for your website, consider the following factors:
Purpose: Understand the primary reason for adding a map to your website.
Customization: Make sure the plugin offers customization options that align with your website's design and brand identity.
Compatibility: Ensure the plugin is compatible with your WordPress theme and other plugins installed on your site.
Ease of use: Opt for a user-friendly plugin that comes with a simple interface and hassle-free installation process.
Support and updates: Choose a plugin from a reliable developer that offers regular updates and prompt customer support.
The Top 11 Best WordPress Map Plugins

Easy to Use
Custom Map Styles
Responsive Design
See Pros & Cons
Pros
Intuitive interface
Feature-rich
Multiple map customization options
Excellent support
Free basic version available
Cons
Some advanced features require the Pro version
Can be slow with a large number of markers
Occasional compatibility issues with other plugins
WP Google Maps is a powerful WordPress map plugin that offers an extensive range of features, making it the perfect choice for businesses and organizations looking to enhance their online presence with interactive maps.
With over 62,000 users of the Pro version, this plugin is highly regarded for its user-friendly interface, customization options, and multilingual support. Some of the key features that make WP Google Maps stand out are custom markers, unlimited maps, directions, videos, heatmaps, and custom data sources.
Main Features of WP Google Maps include:
Multiple map types such as terrain, satellite views, and roadmaps
Localization and translations in multiple languages
Various themes to choose from
Store locator with directions to retail shops
Integration with WooCommerce and Advanced Custom Fields (ACF)
Custom data sources like JSON, XML, and CSV files with scheduling options
Responsive design for excellent mobile viewing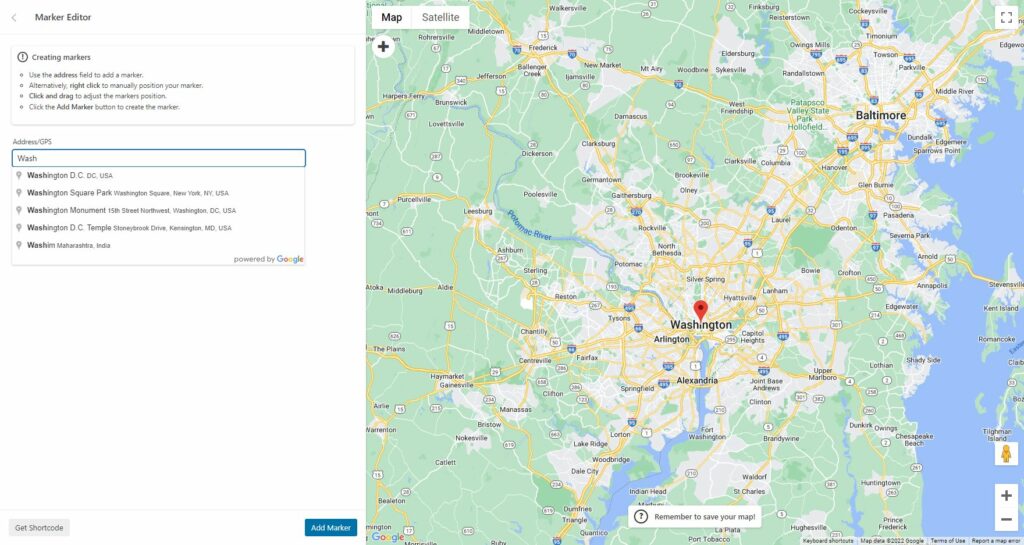 Pricing for WP Google Maps is competitive, with the core plugin available for free and three premium plans starting at a one-time payment of $39.99 for individual use, $99.99 for the Gold Add-on, and $199.99 for the Developer Bundle with unlimited licenses.
Users appreciate the simplicity and quick setup offered by WP Google Maps, allowing them to create a map within 30 seconds using Google Maps and OpenLayers API for ultimate customization.
The plugin also provides a geographical map builder with visual settings, allowing users to view the map before publishing. Furthermore, the plugin supports integration with WooCommerce, enabling businesses to showcase products on a map or identify product features with markers.
Who Should Use It? WP Google Maps is an ideal choice for any business or organization looking to incorporate a user-friendly and feature-rich map plugin into their WordPress site. With its extensive customization options, localization support, and compatibility with popular integrations such as WooCommerce and ACF, WP Google Maps is a versatile solution catering to diverse needs.

Easy Google Maps Integration
Custom Map Styles
Responsive Maps
See Pros & Cons
Pros
Simple and intuitive interface
Customizable markers and info windows
Supports street view and directions
Responsive maps for mobile
Regular updates and improvements
Cons
Limited features in the free version
Requires API key setup
Support mainly through forums
MapPress Easy Google Maps is a highly recommended WordPress map plugin that comes with an array of essential features, making it stand out from the competition. As a user-friendly plugin, it offers seamless integration with WordPress, allowing you to effortlessly add Google Maps to your posts, pages, or custom post types by just typing the address.
Some of the key features of MapPress Easy Google Maps include automatic embedding of maps before or after a post, the ability to use shortcodes to insert maps within posts, and compatibility with various custom post types.
These features have been highly praised on the WordPress.org review page, where the plugin has garnered an impressive average rating of 4.6 out of 5 stars from 140 reviews. Users have particularly appreciated its ease of use, advanced options, and excellent support.

Main Features:
Automatic map embedding before or after posts
Shortcode support for inserting maps within posts
Compatibility with custom post types
Easy address input for map creation
Responsive and mobile-friendly maps
Customizable map appearance and markers
Active support and frequent updates
Pricing: MapPress Easy Google Maps is a free plugin. However, for additional features, the MapPress Pro version is available starting at $39.95 per year.
Who Should Use It? This easy Google map plugin for WordPress is perfect for website owners who want to effortlessly add responsive and customizable maps to their content without the need for extensive technical knowledge.
It caters to a wide range of users, including bloggers, real estate agents, event organizers, and businesses that want to display their location on their website. The plugin's excellent rating and positive reviews are a testament to its user satisfaction and effectiveness.

Feature-Rich Mapping Plugin
Customizable Map Markers
Advanced Geolocation Tools
See Pros & Cons
Pros
Intuitive user interface
Wide range of mapping features
Supports multiple map providers
Customizable map markers
Excellent customer support
Cons
Pricing could be more competitive
Initial learning curve for advanced features
No free plan available
Maps Marker Pro is a WordPress map plugin that provides users with an all-in-one mapping solution. This comprehensive and user-friendly plugin stands out for its support of multiple mapping solutions, including Open Street Map, Bing, HERE, TomTom, and Google Maps, as well as a variety of geocoding providers to best fit users' needs.
The plugin's main highlights include GPX tracks, polyline support, filters, marker clustering, and intuitive customization options.
With its 46 language translations, Maps Marker Pro is the perfect choice for bloggers, photographers, travelers, and anyone who wants to share their favorite spots on a map.
Users appreciate the responsive support team, frequent updates, smooth installation, problem-solving assistance, and user-friendly affiliate program that allows website owners to profit from their sites.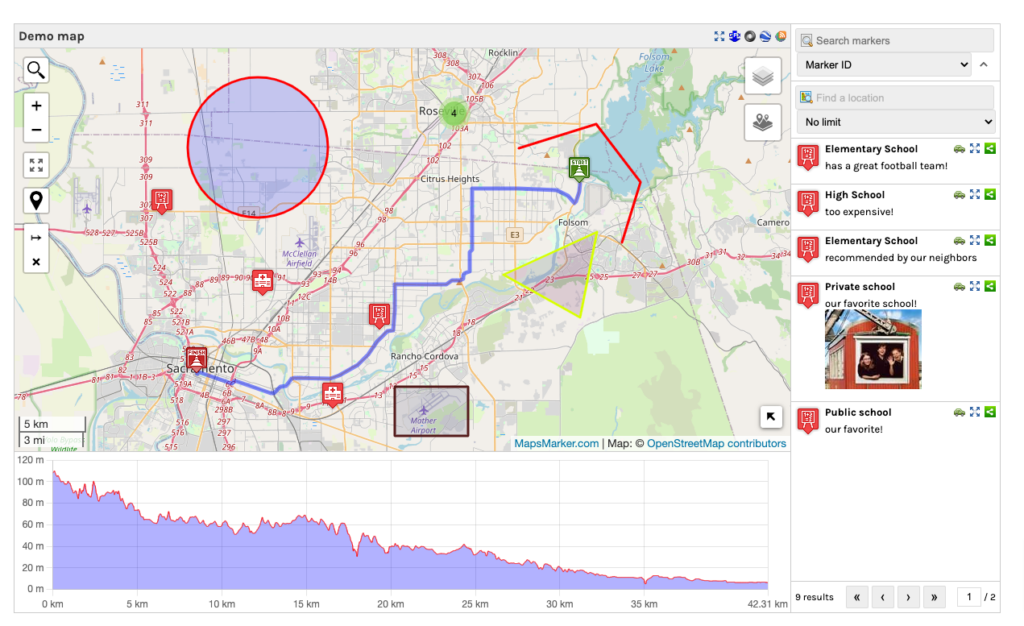 Main features of Maps Marker Pro include:
Multiple mapping solutions and geocoding providers
Intuitive interface for organizing spots within a WordPress site
GPX tracks and polyline support
Filters and marker clustering for easy map navigation
WPML & Polylang support for multilingual maps
Dynamic marker lists and geolocation show & follow
Import & export capabilities, APIs, and scheduled markers
Pricing for Maps Marker Pro starts at just $39/year for a single site license, making it an affordable option for users seeking a feature-rich map plugin for WordPress.
Who Should Use It? Users looking for an ethical and privacy-conscious mapping solution will appreciate Maps Marker Pro's commitment to openness and privacy.

Customizable Image Maps
Responsive Design
Plugin Integration
Starting from $39 (single site license)
See Pros & Cons
Pros
Easy to use interface
Wide range of customization options
Compatible with popular page builders
Supports SVG files
Cons
Expensive for a single plugin
Requires basic knowledge of image maps
Occasional compatibility issues with some themes
Image Map Pro for WordPress is an innovative and engaging map plugin for WordPress that allows users to create custom maps with pins, vector shapes, and tooltips without the need for coding.
This versatile and user-friendly plugin offers a powerful editor with pre-made maps of over 50 countries, making it stand out among other map plugins for WordPress.
Some of the main features that set Image Map Pro apart include:
Interactive objects with custom vector shapes and colors
Mouse-over effects and on-click actions
Image backgrounds and tooltips with precise positioning
Content builders for creating engaging experiences
Responsive media and side menus for optimal user experience
Zooming, page-load animations, and multiple layers
Import SVG and add interactivity to objects with grouping capabilities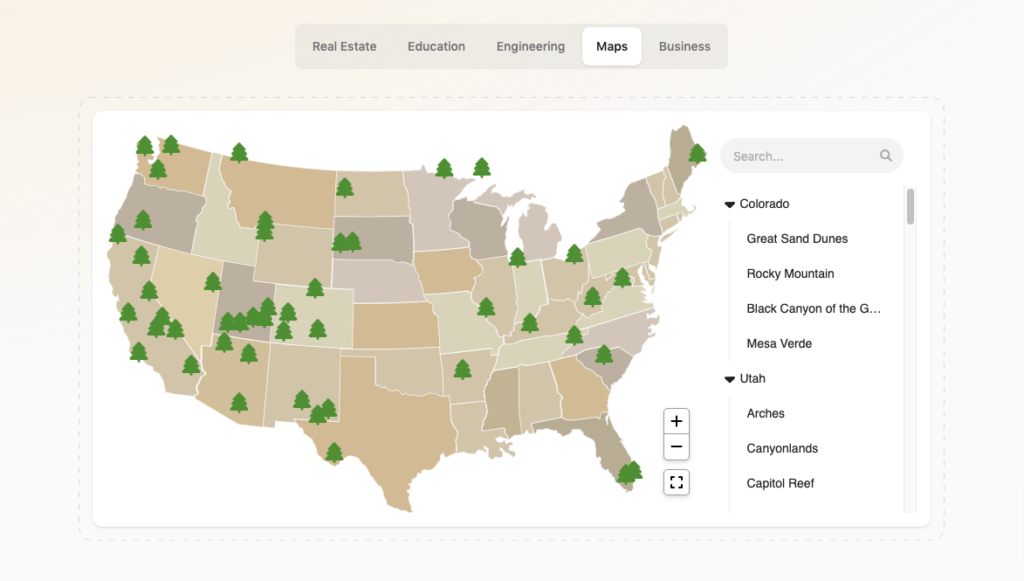 Pricing: Image Map Pro offers a regular license at $39 and an extended license for a one-time purchase, both including lifetime updates.
The regular license allows for manual installation on any website, while the extended license enables installation as a plugin on a WordPress site. All licenses come with six months of free 24/7 support.
Users have praised Image Map Pro for its powerful, easy-to-use editor and the vast array of features it offers. Additionally, the plugin's rebuilt version 6.0 utilizes the lightweight and performant front-end framework, Svelte, making it even more efficient.
This map plugin for WordPress also provides a JavaScript and HTML API, allowing for endless possibilities and custom functionality such as highlighting objects, changing floors, and zooming around an object.
Who Should Use It? Image Map Pro for WordPress is an ideal choice for individuals and businesses looking to create engaging and interactive maps for various purposes – from geographical locations to product features or even human body maps.
It's perfect for those who want to upload images and create maps out of them while having full control over the design and functionality.

Highly customizable maps
Easy to use interface
Integration with popular plugins
Starting from $39/year
Free version available
See Pros & Cons
Pros
Wide range of map customization options
Responsive design
Compatible with popular page builders
Regular updates and improvements
Excellent customer support
Cons
Requires a basic understanding of geo-coordinates
Premium features are only available in paid version
Learning curve for advanced customizations
Interactive Geo Maps stands out from its competitors with its extensive library of vector maps, which includes all the countries in the world, as well as continents, regions, and even specific areas like US county maps.
With its seamless integration into the WordPress platform, users can easily load hundreds of different vector maps from the amcharts library, ensuring a user-friendly experience.
Main Features:
250+ maps in the free version, including world maps, continents, and all countries
Advanced features like priority support, zoom, click actions, and more in the pro version
Customizable markers to point out specific locations
Color regions and markers, images, and vector icons
Trusted by over 30,000 site owners
Developed by a team with 10+ years of WordPress experience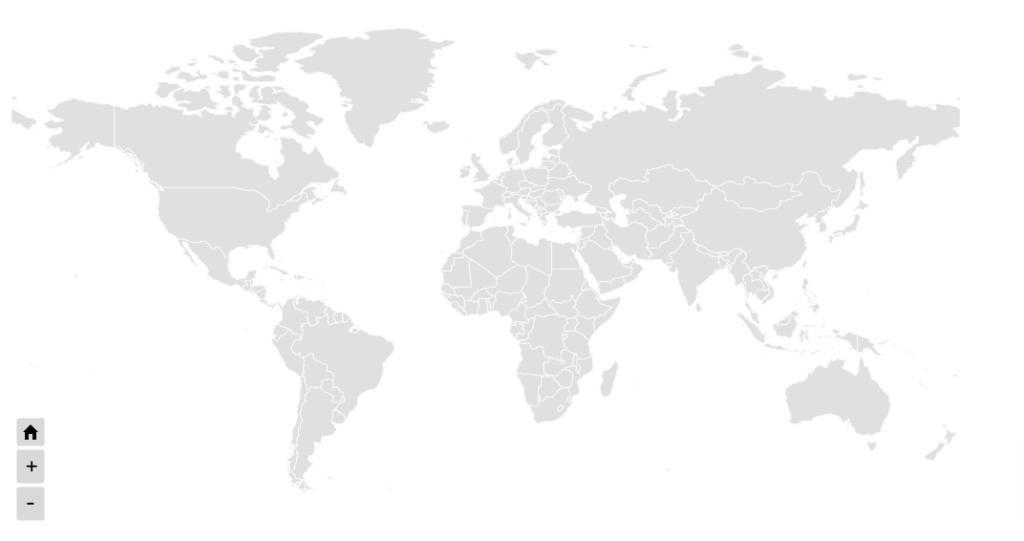 Pricing: Interactive Geo Maps offers a free version, as well as a pro version starting at $2.49/month or $29.99/year.
Who Should Use It? This plugin is ideal for travel bloggers who want to display a map of the world with the countries they have visited, as well as businesses that want to showcase locations related to their operations.
Additionally, users have praised the Interactive Geo Maps plugin for its excellent features, such as cluster markers, custom image markers, and the ability to export maps as images or PDFs.
One of the key decision-making factors is the difference between the free and pro versions. The free version offers basic map functionalities, while the pro version provides more advanced features for those who need greater customization and flexibility.
For instance, the pro version offers additional tools like interactive globes with Orthographic projection, dropdown search features, and the ability to use post categories or tags to automatically populate the map.
Overall, Interactive Geo Maps is a highly recommended WordPress map plugin that offers a perfect balance between functionality and ease of use.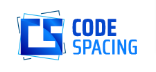 Customizable Map
Advanced Filters
Highly Responsive
Starting from $59 – one time purchase
See Pros & Cons
Pros
Easy to use and set up
Multiple map styles and layouts
Integration with other plugins
Cons
Shortcodes can be complex
Requires Google Maps API key
Limited customization options
Progress Map WordPress Plugin is an exceptional map plugin for WordPress that specializes in creating location-based maps showcasing routed progress. This easy Google map plugin enables users to insert physical map locations and guide them to their destination using road drawings, providing a user-friendly experience.
Instead of relying on secondary apps, like Google Maps, users can access both an overview of the pathway and turn-by-turn navigation within the plugin.
The main features of the Progress Map WordPress Plugin include:
Customizable markers, infoboxes, clusters, polygons, and polylines to display data on a map
Filtering options based on categories, directions, and nearby places
Compatibility with WordPress 4.9.x to 6.0.x and Bootstrap 4.x
Store locator, map search, and geolocation functionalities
Over 70 map themes and styles
Custom marker icons, including heatmaps and nearby places options
Autocomplete settings for revealing addresses and restricting searches to specific locations
Integration with user reviews
Carousel feature for displaying larger images and detailed information about locations
Various CSS modules for further design customization
Although the Progress Map WordPress Plugin has received some mixed reviews concerning its documentation, code quality, customizability, and customer support, many users appreciate its rich feature set and user-friendly interface.
Some have experienced bugs, errors, and delays in communication with the author, but overall, the plugin remains a popular choice for those looking to create visually stunning and interactive location-based maps on their websites.
Pricing: The Progress Map WordPress Plugin is available for purchase at a one-time cost of $59 for a regular license, while the extended license costs $235. It's important to note that this plugin doesn't have a free version. However, users can extend customer support for an additional fee if needed.
Who Should Use it? The Progress Map WordPress Plugin is an ideal solution for those who need to create location-centric maps with high interactivity. It works best for placing items like landmarks, stores, hotels, real estates, restaurant chains, or online directories on a map.
Its standout feature of adding shapes to the map to demonstrate routes makes it perfect for travel websites and blogs, showcasing routes from past travels, or guiding users to specific destinations.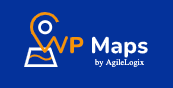 Easy to Use Interface
Customizable Maps
Responsive Design
See Pros & Cons
Pros
Intuitive map creation
Multiple map styles
Supports markers and directions
Responsive design
Regular updates and support
Cons
Requires API key
Occasional performance issues
Premium features require subscription
WP Maps is a WordPress map plugin that brings product and store locator functionality to your website. With its range of features like product, dealer, and store locators, and integration with popular mapping services, WP Maps is the perfect solution for businesses looking to improve their online presence and sales.
Let's take a closer look at what sets WP Maps apart from other map plugins for WordPress.
Some essential features a WordPress map plugin should have include easy integration with mapping services, customizable map appearance, multiple language support, and analytics capabilities. WP Maps not only checks these boxes but also offers advanced features like Google Sheets integration, multiple locator templates, and support for popular platforms like Shopify and Magento.
Main Features:
Product locator, dealer locator, store locator, and where-to-buy features
Vast color palette for customization
Multi-language support
Google Sheets integration
Analytics and lead-capturing mechanisms
Integration with Mapbox, Google Maps, and OpenStreetMap
Support for WordPress, Shopify, Magento, and more
Pricing: WP Maps offers a fantastic free version, while the Pro edition costs $89 per year.
Who Should Use It? WP Maps is ideal for businesses aiming to increase brand awareness and customer engagement by highlighting their products and store locations. Its comprehensive feature set and easy integration with popular platforms make it a top choice for businesses of all sizes.

Powerful Mapping Tool
Customizable Maps
Integrates with WordPress
See Pros & Cons
Pros
Easy to use and set up
Feature-rich functionality
Responsive and mobile-friendly
Compatible with popular WordPress themes
Great customer support
Cons
Can be pricey for small businesses
Requires some technical understanding
Occasional compatibility issues with other plugins
MapifyPro is a feature-rich, responsive, and dynamic WordPress map plugin that enhances your website with a powerful mapping solution. This easy-to-use plugin sets itself apart from others by offering unlimited maps, advanced search options, and SEO-boosting content.
MapifyPro is 100% mobile-supported and responsive-site ready, making it ideal for users who want a sophisticated map plugin without limitations on locations or maps.
Key features of MapifyPro include:
Standard mode, full list of features, blogs, and free map pins and images
Advanced search options and animated tooltips and markers
Bulk uploading locations via spreadsheet
Customizable image maps and detailed location information
Easy shortcode system and GPS support on supported devices
Interactive location directory and map clusters
WPML support for translating maps and locations to any language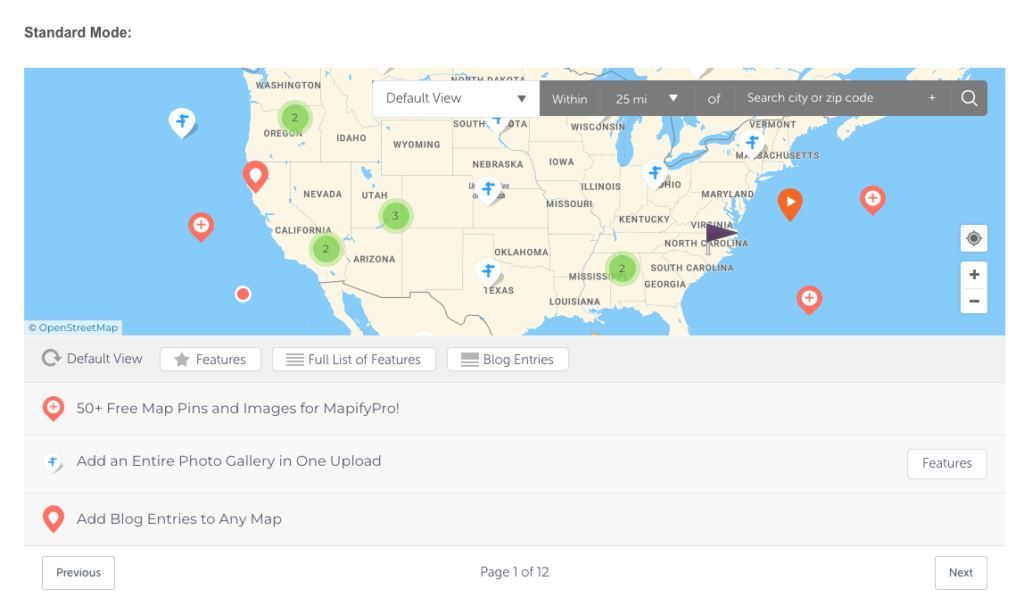 Pricing: MapifyPro offers a Lite and Pro version to cater to different needs. The Lite version allows users to create standard maps with images, videos, and custom map markers, while the Pro version offers more advanced map features.
The plugin uses its own unique mapping API and does not depend on the Google Maps API, meaning users need not worry about frequent changes in Google policies. Pricing for MapifyPro starts at $193.8/year.
Who Should Use It? MapifyPro is perfect for individuals and businesses who want to enhance their WordPress websites with a fully customizable and feature-rich map plugin. With strong user reviews praising its versatility and advanced features, it's an excellent choice for those seeking an easy-to-use map plugin for WordPress.

Easy Store Management
Customizable Design
SEO Friendly
See Pros & Cons
Pros
Intuitive interface
Responsive design
Customizable map markers
Supports multiple languages
Regular updates and support
Cons
Some features require premium add-ons
Limited to WordPress
Initial learning curve
WP Store Locator is a powerful map plugin that helps users create interactive store locator maps on their websites. With over 70,000 active installations and an impressive average rating of 4.8/5 stars, WP Store Locator stands out from the competition due to its ease of use, customization options, and developer-friendly features.
Some of the main features of WP Store Locator include:
Customizable map styles, colors, and markers
Four different shortcodes for various display options
Responsive templates for all devices
Translation-ready with compatibility for multilingual plugins
Directions to store locations from user's current position
9 retina-ready markers for sharp display on all screens
Almost 30 different filters for developers

Users have praised WP Store Locator for its exceptional features, ease of use, and excellent support. The plugin is highly configurable and well-coded, making it a top choice for those looking to add a store locator to their website.
Pricing: WP Store Locator offers most of its primary features for free. Additional add-ons are available for purchase, ranging from $19 to $99.
Who Should Use It? Based on user reviews and its robust feature set, WP Store Locator is an excellent choice for any business looking to add a store locator map to their website. It is particularly well-suited for retail shops, real estate agencies, and service-based businesses like law firms.
With customizable locator options and exceptional developer support, WP Store Locator is a top-choice WordPress map plugin for users of all skill levels.

Customizable Maps
User-friendly Interface
Pro Version Available
Starting from $0/month (Free version)
See Pros & Cons
Pros
Easy to use and set up
Highly customizable with various features
Responsive map design
Pro version offers advanced functionality
Cons
Free version has limited features
Pro version can be expensive for some users
May require some knowledge of WordPress
Google Maps Easy is a user-friendly plugin that allows users to effortlessly create Google maps with markers and media descriptions. It offers unlimited map markers and locations, with various themes and heatmap layers to enhance the visual appeal of your maps.
Some of the key features of Google Maps Easy include:
Shortcodes and PHP code for quick map embedding
KML layers import and filters, as well as traffic, transit, and bicycling layers
Drawing tools for figures and paths
Marker and location groups (clusterization) support
Import and export options for map data
Complimentary access to other Supsystic plugins
Pricing: Google Maps Easy offers a free version, while the pro version, which includes additional features like Bing maps, OpenStreetMap (OSM), leaflet maps, Mapbox, and Thunderforest, starts at $46 per year.
Who Should Use It? Google Maps Easy is suitable for businesses such as restaurants or event organizers, who want to showcase their location and atmosphere to potential customers in an engaging and visually appealing manner.
With a wide variety of themes, heatmap layers, and clusterization options, Google Maps Easy is perfect for users who value customization and ease of use in a WordPress map plugin.

Easy Map Integration
Customizable Markers
Responsive Maps
Free & Pro Versions Available
See Pros & Cons
Pros
Simple to use
Multiple map styles
Mobile responsive
Supports custom markers
Geolocation support
Cons
Requires Google Maps API key
Pro version required for advanced features
Occasional bugs reported
CP Google Maps is a WordPress plugin that allows website owners to integrate geolocation data with their posts, showcasing custom images on the map. Unlike other map plugins for WordPress, CP Google Maps offers the option to use custom markers for specific locations, adding a personalized touch to your website.
Main Features:
Geolocation data association with posts
Custom markers for locations
Display of custom images on the map
Easy configuration and implementation
Paid version unlocks additional features
Pricing: CP Google Maps offers a free version with limited features. The paid version, which offers advanced functionality, starts at a one-time payment of €19.99.
Who Should Use It? CP Google Maps is suitable for website owners who require a basic and easy-to-use map plugin for their WordPress site. This includes businesses with physical locations, event organizers, real estate agents, and travel bloggers who wish to showcase location-specific content on their website.
Conclusion
Adding a map to your WordPress website not only improves its functionality but also creates a more engaging experience for your visitors. By carefully considering your needs and following our guidelines, you can find the perfect WordPress map plugin to meet your requirements.
Here is a summary of our recommendations:
Remember to choose a plugin that is easy to use, customizable, and compatible with your website's theme and other plugins. With the right tool in hand, you'll be able to create stunning and interactive maps that will elevate your website's user experience and leave a lasting impression on your audience.

Ludjon, who co-founded Codeless, possesses a deep passion for technology and the web. With over a decade of experience in constructing websites and developing widely-used WordPress themes, Ludjon has established himself as an accomplished expert in the field.