We are often asked for the best SEO plugin for WordPress. This is an important query because the search engines generate traffic on the internet. In order to rank higher while being searched on a search engine will result in the growth of your business.
Here, we have created a list of the best WordPress SEO plugins that you can use to increase traffic on your website. Some of the tools may have same functions. That's why we have mentioned their differences along with to help you choose the best one according to their specific uses.
Before selecting a plugin for your website, you need to understand a few facts. There are hundreds and thousands of SEO plugins and tools available on the internet which are equally rated in the articles. Quite Overwhelming, Nah? The fact is, you only need one tool to get your website on higher search rankings.
You might not need the most popular SEO tool, instead, you need to understand how to use each plugin effectively. It is also important to avoid any possible conflict of plugins.
We have mentioned a few powerful tools that you may choose but not all of them are suitable for you as they have similar features. That being said, have a look on our list of powerful & best WordPress SEO plugins.

Yoast SEO is among the best WordPress SEO plugin in the internet market. You can have a complete optimization tool which will help you improve the overall structure of your website.
With this tool, you can easily add SEO descriptions and titles to all of your pages and posts. In addition, you can also add the option of "Open Graph metadata".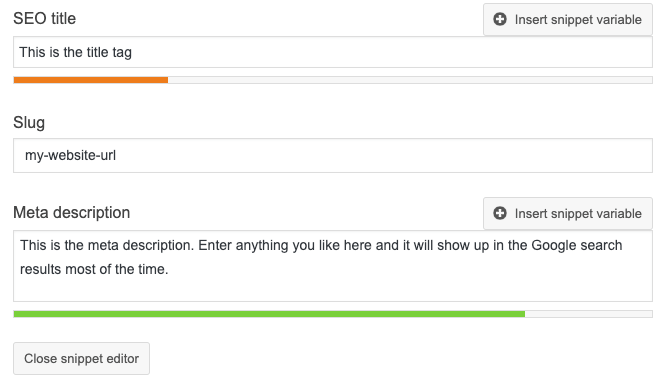 Moreover, it facilitates you to add social media images in your website content. You will get an automatically generated XML sitemap with Yoast SEO.
It further makes it easier to search your website on the search engine. In addition, it helps you to easily import your data if you choose to shift from your SEO Plugin. Here is how it gives a detailed analysis report.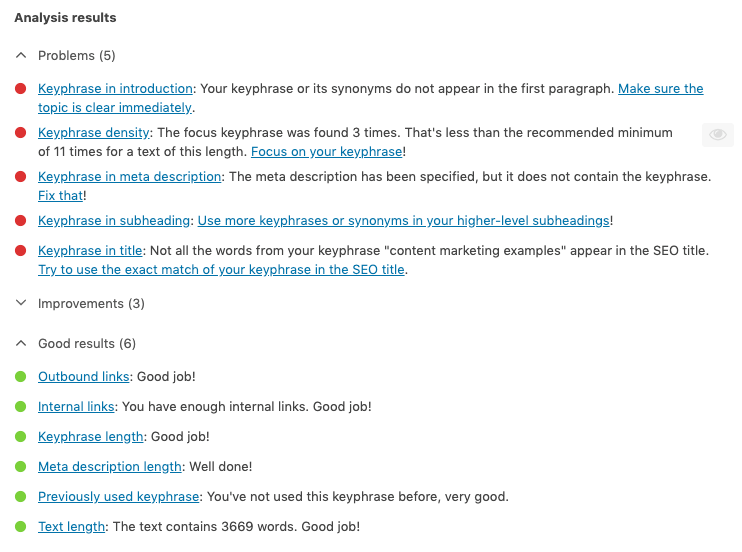 We are using Yoast SEO plugin on codeless.co that helps us optimizing our page according to SEO descriptions and meta-titles, generate sitemap, control index settings, and managing SEO redirects.
Shortpixel is known for its optimization and compression features for the images at your websites. Images are actually the slowest loading files as a visitor comes to your website.
Therefore, image optimization can impart a very positive effect on the speed of the page. This plugin is very easy to use. All you need to do is install and then check the settings. All the optimization will be automatic and will be applied to all the images that you will upload later.
The options of compression are lossless, glossy and lossy. Moreover, it supports 2x images at retina.

All the image formats are compatible with this including Pdf, gif, png and jpg. Also, you can convert your image to WebP, it is although a miss and bit hit currently.
Now about the already existing images, the plugin has a bulk image optimizer. You can run it and all the images on your website will be aligned with the new settings.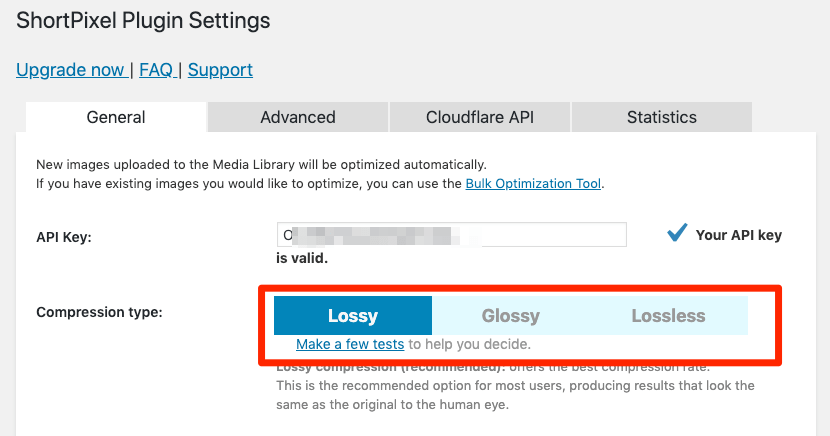 An entirely free alternative is the Ewww image optimizer.
It is a simple plugin to enable image's lazy loading. As soon as you enable this plugin the images external to the view port will not appear until they are scrolled upon visibly.
As a result the ranking factor, reiteration, and page speed all improves. It works out of the box for most of the parts. It means that simply install it and press activate.
Ready to use! There are also certain setting which exclude specific pages from images' lazy loading.

Lazy loading can also be deactivated for specific images. Such s, Gravatars' images.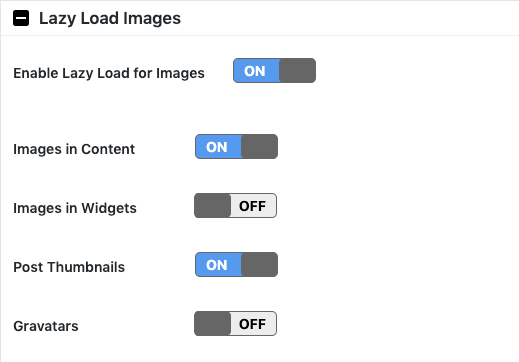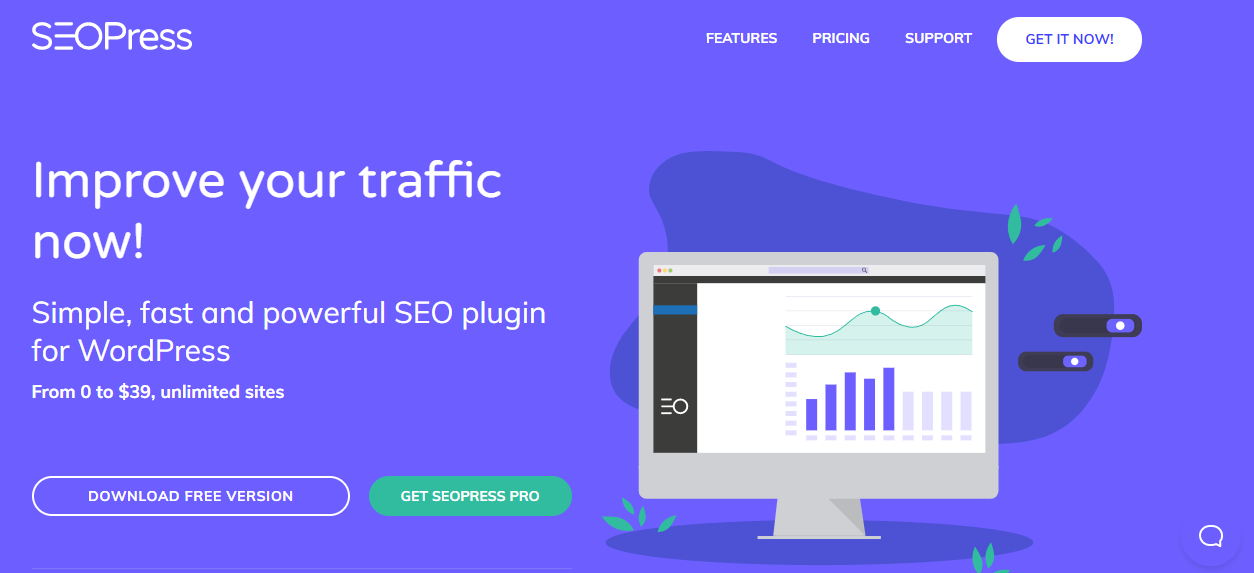 SEOPress is a powerful yet simple WordPress SEO tool. It provides you with all the features that you might be looking for in your SEO plugin. For example, redirects, XML sitemaps, content and image sitemaps, one graph support, description, and meta-title.
The beginners can have an easier setup with it. Further, experiences users can get more advanced controls. SEOPress is comparable to most of the top listed WordPress SEO tools with regard to their usage and features. SEOPress is used more like Yoast SEO, however the premium version offered by SEOPress is quite cheaper as compared to Yoast SEO. But they are mostly used alternatively.
Don't forget that you don't need both plugins at a time.

You website's SEO can be greatly affected by Broken Links which ultimately create bad experience for all of your visitors. If you have a blog, then it is advisable to keep a check on the broken link regularly and fix them properly.
WordPress offers this free plugin, Broken Link Checker that allows you to locate the broken links on your website. It continuously runs in the background, so it alerts you by pop-up or email for a broken link. If there is a broken link, it tells you the status code in HTTP. For example, as 410 or 404 etc., source of the link and anchor text. Therefore, you can easily fix them.

It does not require you to edit your posts. It is totally free and useful plugin. However, the limitation with this plugin is that it slows down your server with WordPress hosting and may sometime become resource-intensive. Some other hosts have already got this plugin blocked such as WP Engine.
It is used alternative to Ahrefs if the content is large. This is because the Broken Link Checker slows down the server. The former always makes sure that the server runs fast.

Rank Math is probably the most powerful SEO plugin for WordPress. It is the most user-friendly and feature packed theme. The installation process is guided with a setup wizard. We say that its UI is the nicest among all.
Moreover, it is becoming more popular because of the user friendly interface which allows the optimization of website for all types of social media and search engines.
Above all, if you shift from one to another SEO plugin, it allows you to easily import data during the setup. In addition, you can easily add meta-title, Open Graph metadata, and description to your content website.
The plugin generates a control access, Gogel Search Console, and XML sitemap. It has an error monitor for 404 type error and lets you now about the number of times it appears.

Reinstating or redirecting can help you eliminate the issue or removing the internal 404 links can also resolve the issue. Referral is also shown with the Rank Math so you can determine the location of the clicker. It is also used as an alternative of Yoast SEO.

All in One SEO Pack is much similar to Yoast SEO. However it has only a few extra features and is slightly more customizable than the latter one. It offers the tools for improving your website.
It further allows you add meta-tags and SEO titles, image sitemaps, XML sitemaps and etc. working with WooCommerce, it proves to be the best for the optimization of your online store with SEO. You can find good access to settings with the feature manager.
You can further use it for Auto-generate meta-descriptions, add sitelinks, bad bots blocking, .htaccess editing without using FTP and editing the robots.txt file with UI.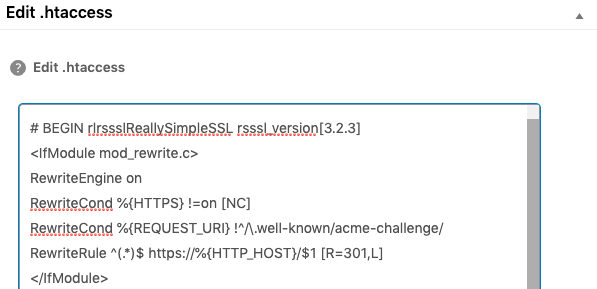 It works out of the box and integrates the official AMP WordPress plugin. In addition, you can access to even more add-ons with affordability as compared to Yoast which makes it the most important SEO plugin after Yoast SEO.
Autoptimize caches, compresses and minifies the styles and scripts (including HTML, Javascript, and CSS). In short, we say that it helps running your website fast. It converts and optimizes images to WebP format by integrating Shortpixel.
The working of your website can be even faster with the cached global CDN in ShortPixel (Another SEO plugin, not included in this post). However, it is not mandatory. If you want you can simply click the checkbox;

The downside is that it is slow. The functionality is lazy-loading and its built-in. however, the plugin is loaded with the Google Font optimization options.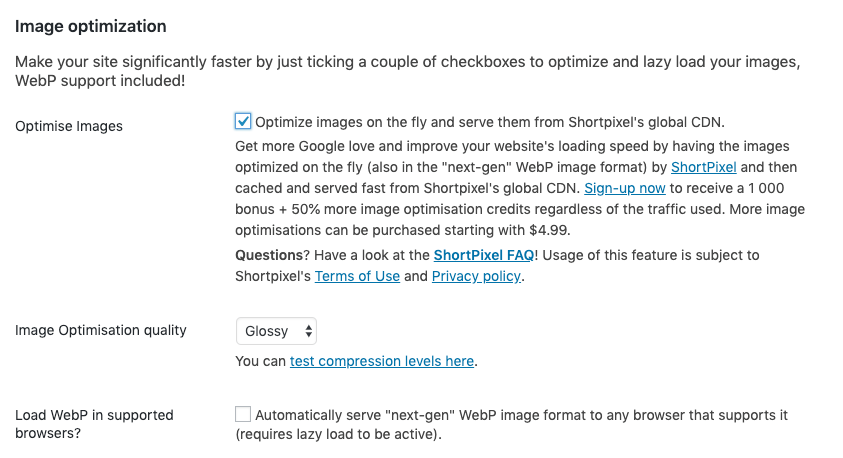 Google suggests that jotting the large content in logical sections makes it easy to associate on-page anchors.
It further makes sure that multi-topic and long pages become well-structured as well as distinguishable into more logical sections. Moreover, each and every section has to be linked to a specific distinct name instead of simple section 2.1 etc. In addition, your page is linked to the anchors individually through the table of contents.
This is what Easy Table of Content does. It makes navigation on your webpage easy by creating an automatic table of content for your pages and posts.
This is how it looks like: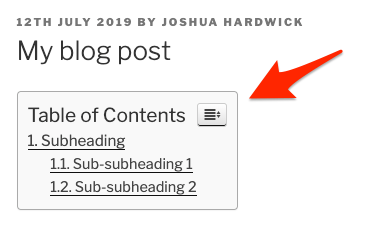 The best part of using this plugin is its advantage that makes the pages less intimidating. Furthermore, it also has a knock-on effect to improve things and on SEO. Such as, dwelling time, bounce rate and time to search something on page.
It also helps you earn CTR by winning jump links in SERP.

The plugin itself is super flexible and highly customizable. You can choose where you want to place the headers and including the anchors.

Hreflang is basically an HTML characteristic needed for the specification of geographical and language website targeting. Such as, if there are multiple versions in different languages of the same page, hreflang tag tells your search engine regarding language variations. Thus, the search engines can serve their users with the right versions.
The plugin Hreflang Tags Lite is very easy and simple to use. Simply install it and then add dropdown for language URLs in any post or page. You can also use it efficiently to set the x-default tags. Especially, if you have a large website, you can add hreflang tags more efficiently. However, it works well with both the small websites where there is very little data to be translated or large websites.

Redirection is an SEO plugin directed in WordPress. It is probably the most friendly and handy WordPress plugin that sets up redirect to fix any WordPress with 404 error.
SEO may also be affected by broken links that may ultimately create a bad impression on your users. You always need to check the broken links for your running blog and fix them regularly.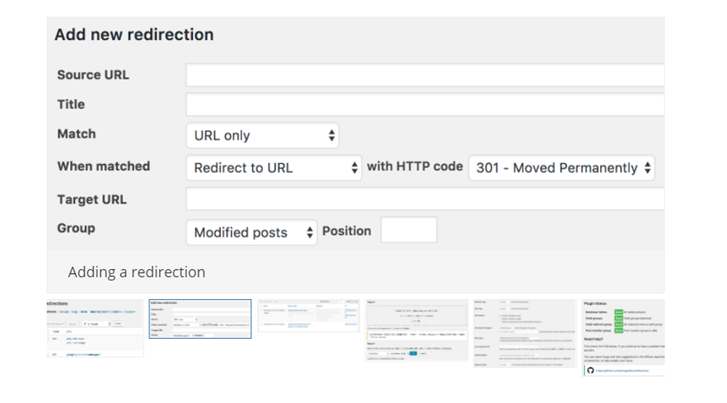 You can easily spot broken links in WordPress through multiple means. Once you detect a broken link, you should try to fix it by replacing the incorrect link with a correct link.
Redirection also helps to redirect 301. You simply add a redirect after entering the target URL, as in the image below.

You can get a free SSL certificate with LetsEncrypt. Many hosts now support this as a free feature. It means that you need to redirect your HTTP version to the HTTPS version permanently.
It is made easy and simple with Really Simple SSL. All you need to do is install, and check the box of SSL in the settings.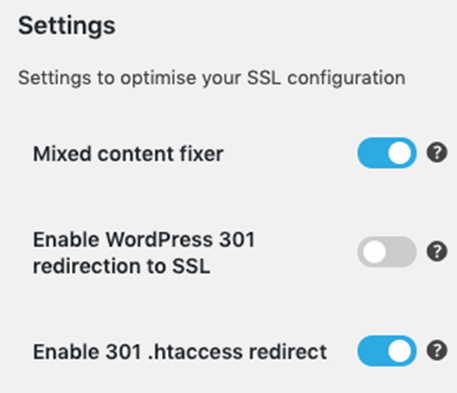 You can also fix mixed content which comprises both the unsecured and secure content in the SSL. It is a great problem while switching. Again, you need to check the box to initiate it.
Really Simple SSL helps to resolve the issues like internal links conversion to HTTP pages, HTTP pages to HTTPS canonicals and HTTPS to HTTP redirects.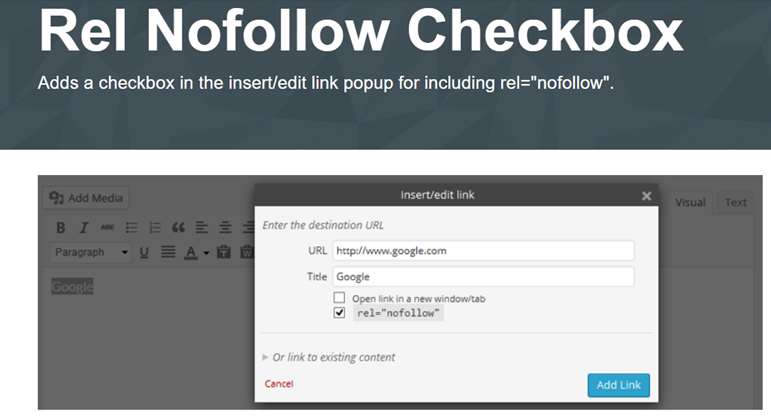 Every time you save a post, a plugin rel="nofollow" adds to post external links. It also gives an apt checkbox to keep the post from the action of the plugin.
It ignores all the plugins that have a rel attribute. In this case, you can set a dofollows.

The plugin only acts on posts and does not affect custom post types or pages. If you weren't to include them in the list, you can use a specific code in the functions.php of the theme.
Most users prefer to use a visual editor instead of a code editor.