Have you wondered, "Does Hostinger offer free domain?" The answer is yes. Hostinger gives you the chance to get a free domain name. Here's what you need to know.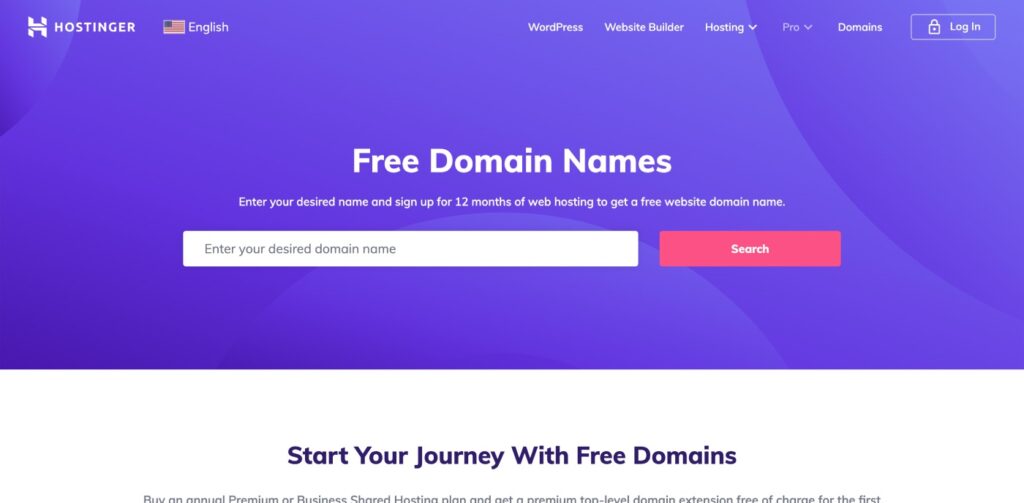 Hostinger offers a free domain name. How do you get it? It's simple. You sign up for a year of web hosting here: Get free domain (+ free 3 months) if you add our exclusive coupon CODELESS you will get an extra 7% discount.
When you do that, Hostinger hands over a free domain. You can choose the name. It's a fantastic start to your online journey.
Choosing Your Domain Name
Picking your domain name is a big deal. It's your brand's identity on the web. But don't worry. Hostinger has got you covered. It offers a wide array of domain extensions. Some of them include .com, .net, .xyz, .online, and .shop.
Also offers specialized domain extensions such as .tech, .space, .website, .email, .fun, .click, .site, .uno, .in, .host, .store, .press, .me, and .help.
These can add unique flavor to your brand and help your site resonate with your target audience. The key is to choose the one that aligns perfectly with your brand identity.
Hostinger's Hosting Plans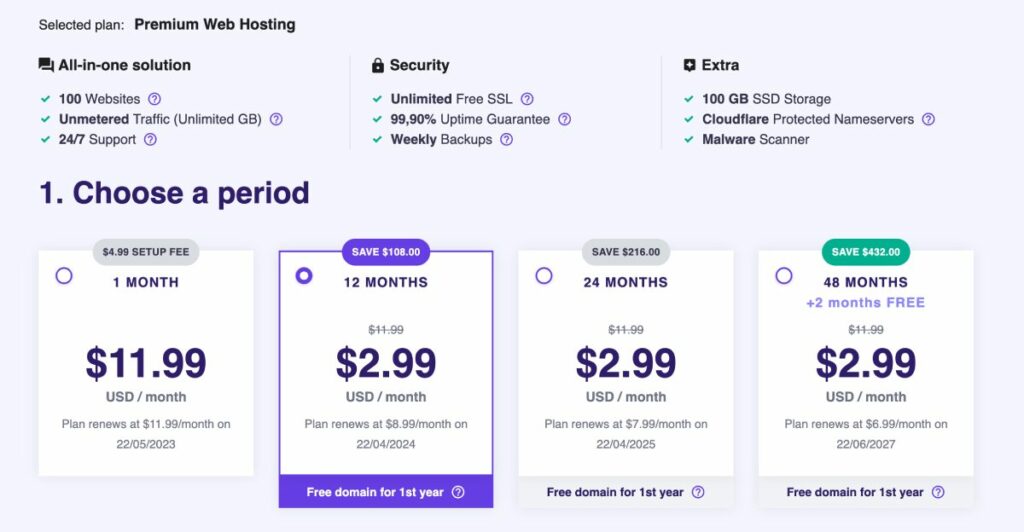 You can choose from several hosting plans. The Premium package is great for personal sites. It comes at $2.99 USD per month. The Business package is suited for small businesses. It costs $4.99 USD per month. Each plan comes with its own set of features. These include unlimited bandwidth, free SSL, and 100 websites.
Is It Really Free?
You might ask, "Are there hidden costs?" No, there aren't. Once you pay for the hosting plan, you get a free domain name for one year. After that, a renewal fee applies. The fee varies by domain extension.
Support and Help
Need help? Hostinger's expert team is ready. They're there 24/7 to help with any issues. Whether you need help with your free domain or email accounts, they've got you covered.
More Than Just a Domain Name
A free domain is not just for a website. It can do more. Use it to create a custom email address. It makes your online presence more professional. If you need more features, Hostinger also offers enterprise email hosting.
To sum up, Hostinger gives you a chance to start your online journey on a strong footing. It offers a free domain, reliable hosting, and round-the-clock support. Now that's a great deal!

Ludjon, who co-founded Codeless, possesses a deep passion for technology and the web. With over a decade of experience in constructing websites and developing widely-used WordPress themes, Ludjon has established himself as an accomplished expert in the field.