Hostgator is the first hosting provider that comes with affordable hosting services. Codeless readers can get exclusive Hostgator coupons and promo codes.
If you want to learn more about Hostgator we recommend you read: Hostgator Review: A thorough & Honest Assessment
Hostgator Coupons (September 2022- UPDATED)

Save 60%
Hostgator Coupon Code, now 60% OFF
Shared Web Hosting is an excellent plan for hosting your small business website. The discount plan is based on 36 monthly commitment. Coupon Code: SNAPPY

Save 57%
Hostgator WP Hosting, now 57% OFF
Best package for WordPress hosting sites with optimized configuration for running WP sites.
Hosting WP coupon: SNAPPY

Save 73%
HostGator VPS Hosting, now a 75% OFF
Hostgator is known for its affordable VPS services. Excellent for testing, heavy app or email use, gaming, and more.
Coupon CODE: SNAPPY

Save 64%
HostGator Reseller Hosting, UP to 64% OFF
Suppose you are searching for a reseller hosting provider with WHM. Hostgator is a perfect choice.
Coupon CODE: SNAPPY
How to apply Hostgator Coupon Code
Hostgator coupons can be applied by clicking one of the links above and after that, you have to choose one package.
Step 1: Choose one of the packages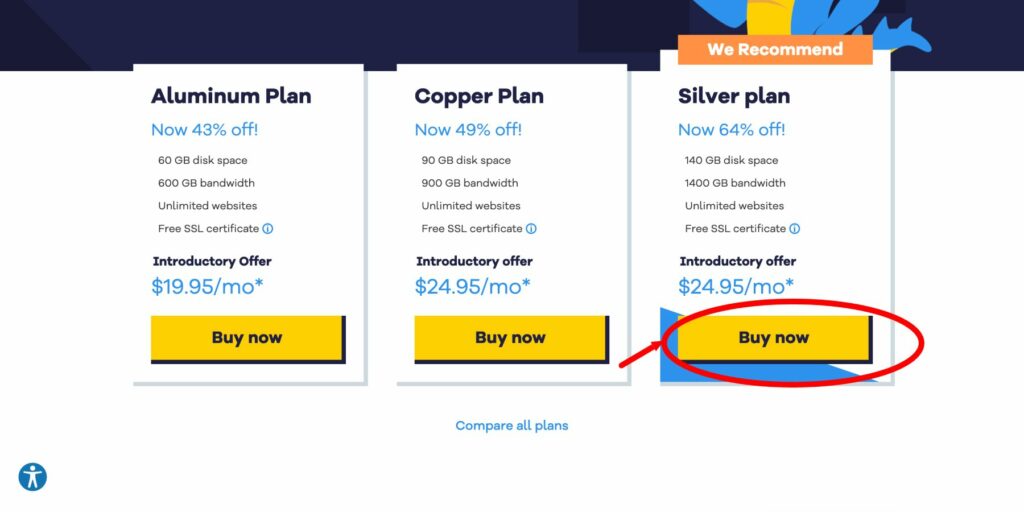 Step 2: Go to the Enter Coupon Code and type the code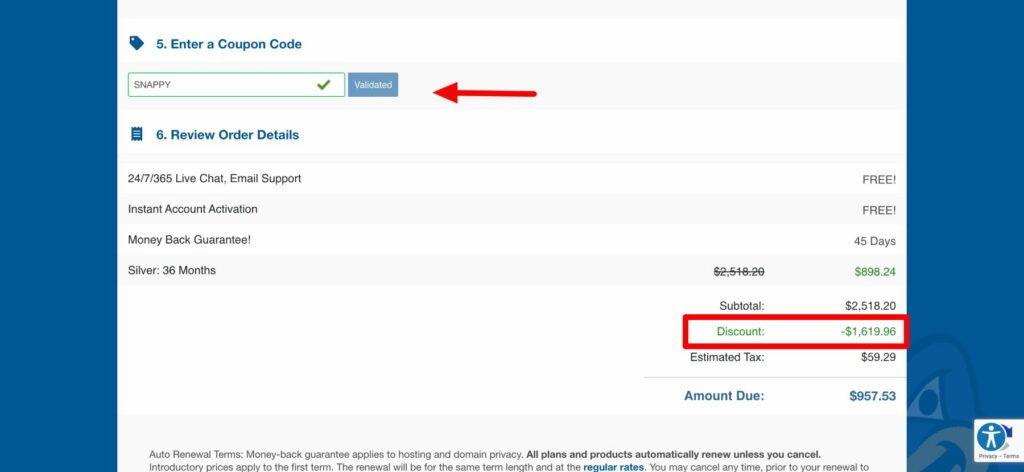 As you can see the is and huge discount of $1619 after the coupon was applied.
F.A.Q
Do promo codes actually work?
Promo codes can provide customers with discounts on their purchases, making their overall shopping experience more affordable and enjoyable. They work well with both new and returning customers, as they can be used in many different ways.
Are coupon codes legit?
Yes, coupon codes are legit. However, you should always check the terms and conditions of the coupon code to ensure that it is valid and applicable to your purchase.
How do online coupons work?
Online coupons work in a similar way to traditional coupons. The customer enters a code at checkout, and the discount is applied to their purchase.
Can a hosting coupon be used more than once?
Most hosting coupons can be used more than once. However, some hosting coupons may only be redeemed once. Be sure to check the terms and conditions of the coupon to see if it can be used more than once.
Do coupons expire?
Coupons generally do have an expiration date.