Today, we'll be reviewing some of the top Cloud Managed Hosting providers on the market. It's worth noting that these types of providers are not yet widespread, and it requires some research to find the best ones.
Cloud hosting is thriving and a lot of enterprises have increased their spending for these services.
In this list, you'll find various providers, from those dedicated to WordPress to those that allow you to host any application you desire.
The Top 7 Best Managed Cloud Hosting Providers
| Provider | RAM | CPU | Price (introductory) | Bandwidth | Storage | Panel |
| --- | --- | --- | --- | --- | --- | --- |
| Hostinger | 6GB | 4 CPU Cores | $9.99/mo | Unlimited | 250 GB NVMe | Managed WordPress |
| Cloudways | 4GB | 2 Core | $14 USD/mo | 4TB | 80GB | Custom (Cloudways) |
| Verpex | 4GB | 2 Dedicated Xeon vCPUs | $39.50/mo | Unlimited | 80GB | cPanel/WHM |
| HostGator | 6GB | 6 core CPU | $9.95/mo | Unspecified | Unspecified | cPanel/WHM |
| SiteGround | 8GB | 8 CPU Cores | 160.00 €/mo | 5TB | 80GB | Custom (SiteGround) |
| LiquidWeb | 32GB | 6 cores (12 threads) | $219/mo | 5TB | 3.8 TB NVMe | Unspecified |
| Kinsta | Unspecified | Unspecified | $24 USD/mo | 25,000 visits | 10GB | Managed WordPress |
Best for Affordability

High Performance
Free Domain & Website Migration
24/7 Stellar Customer Support
Special Deal: $9.99/mo + 3 Months Free + 30-Day Money-Back Guarantee
See Pros & Cons
Pros
Optimized for eCommerce and business websites
Global Data Centers: USA, UK, France, India, Singapore, Brazil, Lithuania, and the Netherlands
Advanced WordPress features and No-Code Website Builder
Enhanced DDoS Protection & Secure Access Manager
Cons
Renewal prices are higher
Hostinger stands out in the managed cloud hosting arena with its promise of maximized performance. With a dedicated focus on businesses and eCommerce websites, their cloud hosting solutions offer enhanced speed, reliability, and scalability.
Whether you're a startup or a large enterprise, Hostinger's cloud hosting plans are designed to cater to diverse needs, backed by global data centers ensuring consistent performance no matter where your audience is located.
The ease of migration is commendable with Hostinger's free website migration offer. Their commitment to users is evident with a 30-day money-back guarantee and 24/7 customer support, ensuring that you're never left stranded. Additionally, the security suite, inclusive of DDoS protection, Web Application Firewall, and a Malware Scanner, adds an extra layer of protection to your website, ensuring peace of mind.
Hostinger also prides itself on offering advanced WordPress features, making it an excellent choice for those keen on building and scaling their WordPress sites. From automatic updates and vulnerability scanning to a dedicated AI tool suite, managing a WordPress site has never been easier.
Their no-code website builder ensures that even those without technical knowledge can craft stunning websites, thanks to the drag-and-drop functionality, AI website creation, and a plethora of designer-crafted templates.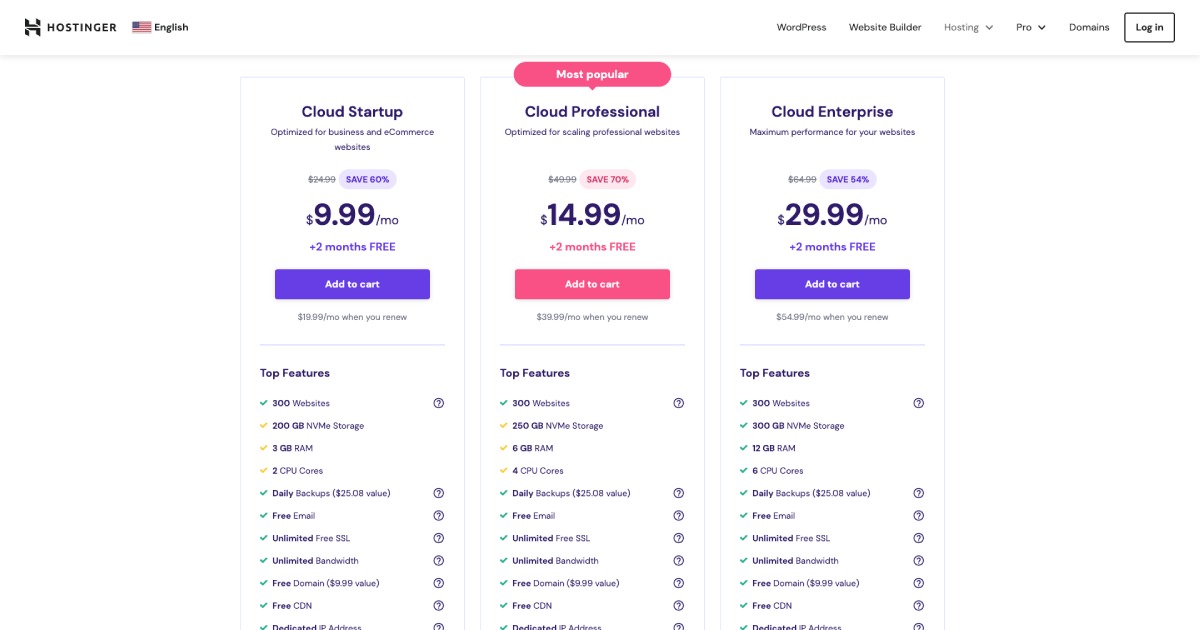 For those keen on launching an online store, Hostinger's eCommerce features are robust, offering over 20+ payment methods, 0% transaction fees, and AI-driven tools for SEO optimizations and heatmaps. Coupled with their cloud hosting capabilities, it's a comprehensive package for businesses aiming for growth.
hPanel is the control panel that is used on their plans and it is a custom built in house.
Best Pay as You Go Managed Cloud

Pay only for resources consumed
3-day trial without credit card requirement
Efficient DigitalOcean data centers
24/7/365 Support with staging and real-time monitoring
Plans start at $14 USD/mo
See Pros & Cons
Pros
No lock-in contracts, cancel anytime
Free SSL, Migration, & Object Cache Pro on select plans
Optimized with advanced caching for speed
Flexible pricing: Only pay for what you use
Cons
Offsite backup storage comes with extra costs
Advanced features might be complex for beginners
Cloudways is recognized in the managed cloud hosting sector for its commitment to providing scalable, secure, and performant web hosting solutions. Their platform uses cutting-edge technology like DigitalOcean data centers, ensuring optimal site performance and reliability.
What sets Cloudways apart is its transparent pricing model. Unlike many competitors, they charge based on the resources you consume. This ensures that users get the most value for their money, without any hidden costs.
In addition, Cloudways' partnership with Cloudflare provides users with seamless CDN integration. This guarantees fast content delivery regardless of where your visitors are located.
Their flexible plans start at just $14 per month, with a range of features tailored to different website needs and budgets. Even the entry-level plan boasts powerful features like 24/7 support, free SSL, and unlimited application installations.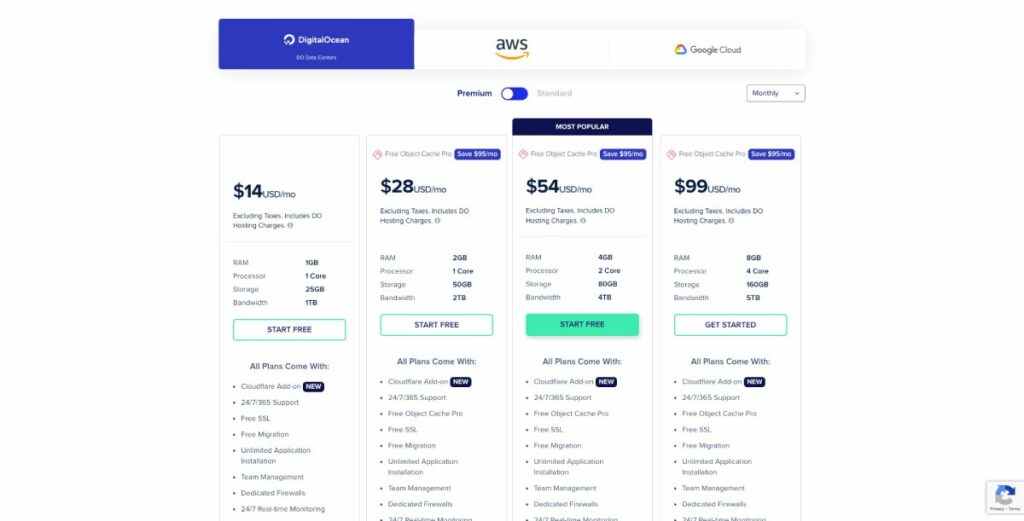 Furthermore, Cloudways' ensures that users have a hassle-free hosting experience. Features like auto-healing, regular security patching, and optimized advanced caches make sure your site is always at its peak performance.
For businesses and professionals who require more resources and control, Cloudways offers advanced plans with greater RAM, storage, and bandwidth. These cater to larger websites and applications, ensuring they run smoothly and efficiently.
Conclusively, with its transparent pricing, cutting-edge technology, and a plethora of features, Cloudways continues to be a leading choice for webmasters and businesses looking for robust easy to use cloud hosting solutions.
Best WordPress Cloud Managed Hosting

Hosted on Google Cloud Platform
Free site migrations
Daily backups and staging environment
24/7 Support by WordPress experts
Plans start at $30 USD/mo
See Pros & Cons
Pros
High-speed architecture with NGINX, PHP 8.0, LXD containers, and MariaDB
Security-first mindset with DDoS detection, hardware firewalls, and SSL support
User-friendly dashboard and analytics
Multi-regional hosting options
Cons
Higher pricing compared to some competitors
Limited to WordPress hosting
Kinsta has made a name for itself as one of the leading managed WordPress hosting providers, harnessing the power of the Google Cloud Platform to deliver unparalleled speed and uptime. Known for its high-performance infrastructure, Kinsta ensures that websites remain agile and responsive regardless of traffic spikes.
One of Kinsta's standout features is its emphasis on security. With proactive measures like DDoS detection, hardware firewalls, and secured SSL support, websites hosted on Kinsta are always safeguarded against potential threats.
Moreover, Kinsta simplifies site management by providing a user-friendly dashboard that includes detailed site analytics, performance checks, and more. Their 24/7 support backed by WordPress experts ensures that clients receive timely assistance whenever needed.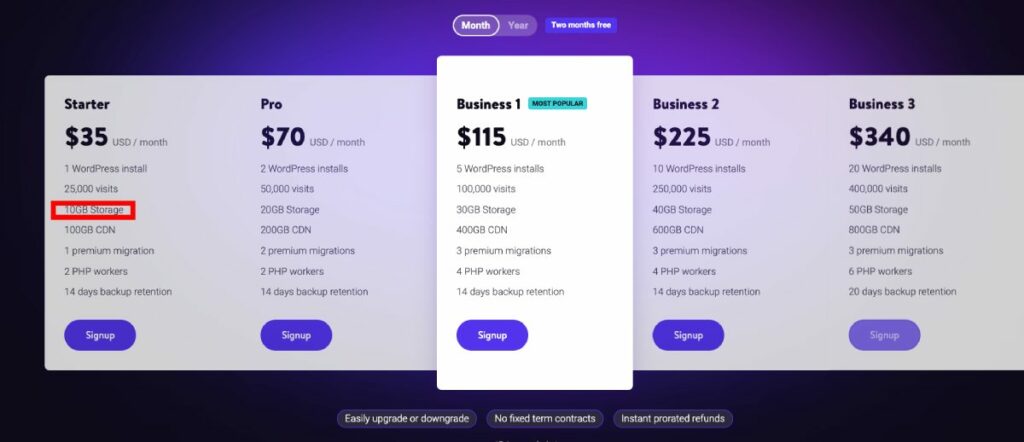 Despite being a premium provider with pricing starting at $30 per month, the array of features, security measures, and top-notch performance justify the investment. The platform is especially ideal for businesses, e-commerce sites, and high-traffic blogs that require robust hosting solutions.
With its commitment to speed, security, and scalability, Kinsta continues to be a preferred choice for professionals and businesses looking for a reliable cloud hosting service for their WordPress sites.
Best with Dedicated Resources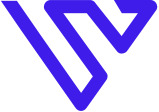 Managed and dedicated resources
Save up to $837 on 12-month plans
SSL Certificates and App Installer
24/7 support
Plans start at $39.50 USD/mo (50% off)
See Pros & Cons
Pros
Dedicated resources for all server sizes
Optimized for both personal and agency use
cPanel/WHM for easy management
Generous savings on annual plans
Cons
Rates renew at a higher cost
May not cater to very large enterprises
Verpex has carved a niche for itself with its managed cloud cPanel servers. By emphasizing dedicated resources, whether it's for personal sites or larger agencies, Verpex ensures optimal performance for all its users.
The managed servers from Verpex come equipped with all the necessary tools for a successful online venture, from SSL certificates to a user-friendly cPanel/WHM dashboard. Their commitment to providing a seamless experience is evident in their round-the-clock support and a suite of features that cater to both beginners and professionals.
One of the standout offerings from Verpex is the generous discount on their 12-month plans, allowing businesses to achieve significant savings without compromising on quality. Their tiered server offerings cater to a diverse range of needs, from the D4 server, ideal for those transitioning from shared hosting, to the D16, their flagship offering designed for more complex site requirements.
By blending affordability with high-end features, Verpex positions itself as a top contender in the cloud hosting space, providing solutions that scale with the growth of its users.
Read More: Best Managed VPS Hosting
Best with cPanel

Enhanced speed and minimal downtime
Intuitive cloud dashboard
Free domain included with every plan
Up to 6 GB memory & 6 core CPU
Plans start at $4.95 USD/mo (45% off)
See Pros & Cons
Pros
Cloud-based hosting for enhanced performance
Generous resource allocations
Comprehensive features at competitive prices
Free domain and SSL certificate
Cons
Hatchling plan limited to a single domain
Higher renewal prices
When it comes to cloud hosting, Hostgator raises the bar with its promise of unparalleled speed, minimal downtime, and a user-friendly dashboard. Whether you're launching a new website or migrating an existing one, Hostgator's cloud hosting platform ensures a smooth and efficient experience.
Their hosting solutions range from the 'Hatchling Cloud' plan, ideal for single domain projects, to the robust 'Business Cloud' plan designed for businesses with demanding requirements. Each plan boasts impressive resources and additional features such as free SSL certificates and domains. Moreover, the 'Business Cloud' offers premium features like a free dedicated IP and SEO tools, making it the perfect choice for businesses looking to boost their online presence.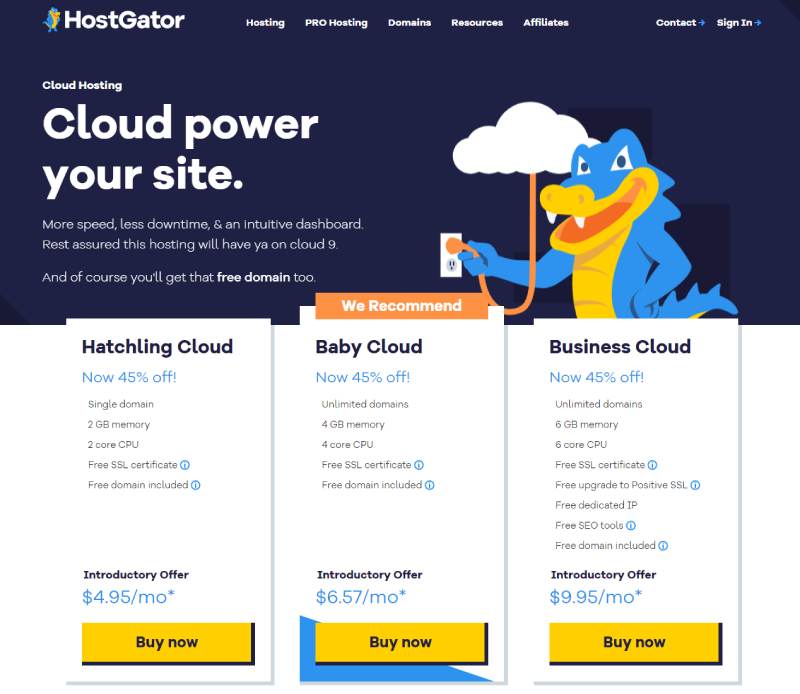 Hostgator has always been known for its reliability and top-tier services, and their cloud hosting offering is no exception. With competitive pricing and robust features, Hostgator's cloud hosting solutions are designed to meet the evolving needs of webmasters, bloggers, and businesses alike.
Best auto-scalable cloud hosting

Managed service with auto-scalable cloud plans
Optimal for growing business sites
Up to 16 CPU cores & 20GB Memory
Massive 5TB data transfer on all plans
Plans start at 80.00 €/mo (Excl. VAT)
See Pros & Cons
Pros
Scalable resources to match growth
Auto-scalable plans for seamless expansion
SSD storage for enhanced speed
Generous memory and data transfer limits
Cons
Pricing can be on the higher side
VAT not included in the listed prices
Siteground, known for its stellar hosting services, introduces its Scalable Cloud Hosting, offering businesses the flexibility to grow without any constraints. The service emphasizes ease of scaling, ensuring that businesses can adapt as they expand.
With plans ranging from the basic 'Jump Start' to the powerhouse 'Super Power,' businesses of all sizes can find a suitable option. Each plan offers a set of scalable resources, from CPU cores to memory and SSD space. Furthermore, with a massive 5TB data transfer capacity across all plans, the service ensures websites can handle a surge in traffic without any hitches.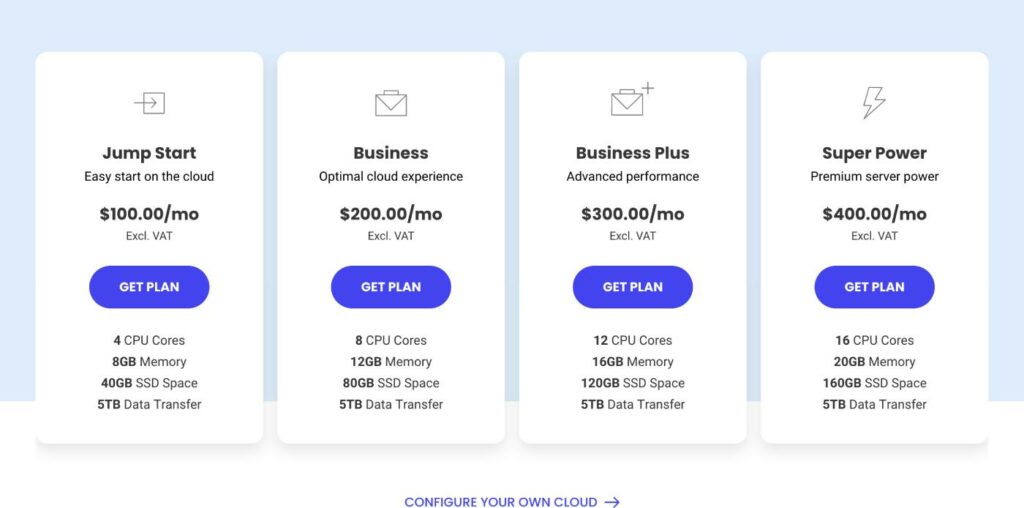 Siteground's commitment to providing managed and auto-scalable solutions means businesses can focus on what they do best, leaving the technicalities of hosting to the experts. It's a hosting solution truly designed for growing and evolving businesses.
Best for Cloud for SaaS

Perfect for hosting SaaS
Up to 16 Cores with Intel Xeon Processors
Massive 7.6 TB NVMe U.2 SSD RAID-1 storage
Optimal for large resellers
Plans starting from $199/mo with great savings
See Pros & Cons
Pros
High-performance servers for demanding tasks
Substantial storage and memory options
Up to 5 TB Bandwidth on all plans
Linux-based dedicated solutions
Cons
No Windows options on the featured plans
LiquidWeb stands out with its High-Performance Cloud Dedicated Options, specifically tailored for hosting requirements that demand the utmost power and flexibility. Whether you're hosting a robust database, a software-as-a-service platform, or several demanding applications, these offerings ensure optimal performance.
Powered by Intel Xeon Processors, these plans guarantee unparalleled performance, with options going up to 16 cores. Combined with NVMe or SSD storage and bandwidth capacities of 5 TB across all plans, businesses can confidently handle any surges in traffic or processing requirements.
Additionally, for businesses and individuals with specific requirements, LiquidWeb offers more server options. Users can explore the entire range to find the perfect balance of power, performance, and price.
FAQs
What is Managed Cloud Hosting?
Managed Cloud Hosting refers to a service where your hosting provider takes care of all the technical tasks of running a cloud server. This includes server setup, software updates, security patches, and daily backups, ensuring optimal performance for your website or application.
How does differ from traditional hosting?
Unlike traditional shared hosting, where multiple websites share resources on a single server, Managed Cloud Hosting provides dedicated cloud resources. This guarantees better scalability, flexibility, and performance. Plus, all the technical aspects are managed by the provider.
Is suitable for e-commerce websites?
Absolutely! With dedicated resources and enhanced security features, Cloud Managed Hosting is ideal for e-commerce platforms that need high performance and uptime.
How does it improve website speed?
With dedicated resources, optimized server configurations, and advanced caching, Managed Cloud Hosting ensures faster loading times. This is especially beneficial for high-traffic websites or resource-intensive applications.
Will I get assistance in migrating my website to Managed Cloud Hosting?
Most reputable Hosting providers offer free migration services, ensuring a smooth transition with minimal downtime.
Are automatic backups a standard feature of Managed Cloud Hosting?
Yes, Managed Cloud Hosting often includes daily or even real-time backups. These backups ensure data safety and can be restored at any point in time.
Do I need technical expertise to use Managed Cloud Hosting?
Not at all. The "managed" aspect means that the hosting provider handles all the technical intricacies. You get to focus on building and managing your website or application.
How does scalability work in Managed Cloud Hosting?
Scalability is a significant advantage of the cloud. As your website grows, you can easily scale up resources (RAM, CPU, storage) without any prolonged downtime or complex migrations.
What factors should I consider when choosing a Managed Cloud Hosting provider?
Look for reliability, uptime guarantees, customer reviews, the range of features offered, scalability options, and the quality of customer support.

Conclusion
As we've delved into various providers and offerings, it's evident that this hosting model provides unparalleled advantages over traditional methods, catering to both novices and tech-savvy users. By eliminating the complexities of server management, Managed Cloud Hosting ensures that businesses can focus on what they do best: creating impactful digital content, fostering engagement, and driving growth.
When selecting a provider, always consider your unique needs, budget, and the features offered. In an age where website uptime, speed, and security play a paramount role in user experience and SEO, investing in a robust this solution is more than just a smart move—it's an essential one.

Ludjon, who co-founded Codeless, possesses a deep passion for technology and the web. With over a decade of experience in constructing websites and developing widely-used WordPress themes, Ludjon has established himself as an accomplished expert in the field.