Are you looking for the fastest cloud hosting providers? Here you will find the top providers compared by their speed and performance.
I have tested each provider server response time using Pingdom and Google Page Speed.
Let's get started!
The Top 5 Fastest Cloud Hosting Providers
| Hosting Provider | Response Time (ms) | Starting Price (per month) | Notable Features |
| --- | --- | --- | --- |
| DigitalOcean | 75 | $6 | Fastest Cloud Hosting |
| Vultr | 410 | $2.5 | Cheapest Cloud Hosting |
| Cloudways | 380 | $12 | Best Managed Cloud Hosting |
| Kinsta | 120 | $7 | Best WordPress Cloud Hosting |
| Hostinger | 480 | $8.99 | Best Cloud Hosting for Agencies |
| HostGator | 318 | $4.95 | Best Cloud Hosting with cPanel |
| A2 Hosting | 435 | $1.33 | Best Cloud VPS |
Fastest Cloud Hosting

Full-featured VMs set up in seconds
99.99% SLA ensuring dependable uptime
Comprehensive, cost-effective cloud computing
Various Droplet plans catering to different needs
Starting at $6.00/month
Server Response Time: 75ms
See Pros & Cons
Pros
Easy deployment and management of Droplets
Reliable scaling with 99.99% uptime SLA
Includes monitoring and firewalls at no extra cost
Offers a wide range of shared and dedicated vCPU Droplets
Cons
Difficult for beginners
No Managed Plans
DigitalOcean is the fastest cloud hosting provider with a server response time of 75ms.
With a 99.99% SLA, it ensures dependable uptime, making it a reliable choice for businesses and developers alike.
The platform offers virtual machines, known as Droplets, which can be set up in seconds, providing a flexible environment to manage and scale applications.
DigitalOcean provides various Droplet plans, including Basic, Premium CPU-Optimized, General Purpose, Memory-Optimized, CPU-Optimized, and Storage-Optimized, catering to a wide array of use-cases from simple applications to CPU-intensive apps.
With a starting price of just $6.00 per month, DigitalOcean presents a cost-effective solution, including up to 11,000 GiB per month of outbound data transfer and SSD storage, along with complimentary monitoring and firewall services.
Users can interact with Droplets via various interfaces, including a user-friendly UI, CLI, API, and Terraform Provider, ensuring a flexible and straightforward management experience.
Additionally, the platform allows for reliable scaling, whether resizing a Droplet or scaling horizontally across multiple Droplets, all while maintaining a 99.99% uptime SLA.
DigitalOcean not only ensures easy management and reliable services but also provides a secure environment with simple security tools and Cloud Firewalls to safeguard your infrastructure.
With its comprehensive features, predictable pricing, and a plethora of tools for management and security, DigitalOcean stands out as a compelling choice for cloud computing needs.
Cheap Fastest Cloud Hosting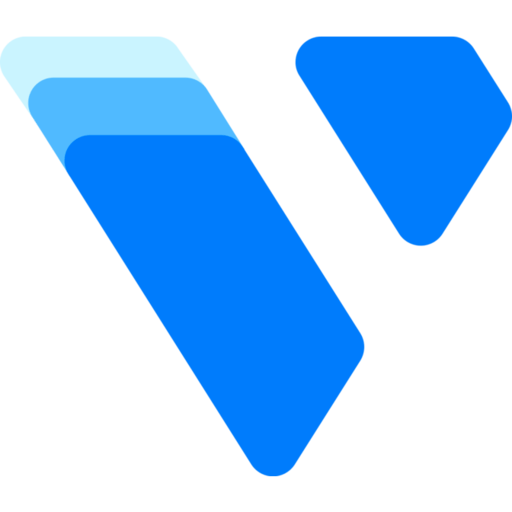 Instantly deploy Cloud Servers
Offers Cloud GPUs, Bare Metal, and Cloud Storage
100% SSD and high-performance Intel vCPUs
Powerful Control Panel & APIs for easy management
Cloud Compute starting at $2.50/month
Server Response Time: 410ms
See Pros & Cons
Pros
Wide range of products including VMs, GPUs, and Bare Metal
32 worldwide locations for global deployment
100% uptime SLA and 24/7/365 technical support
One-click deploy and powerful API for easy management
Cons
Not Beginner-Friendly
Dashboard need to be improved
Vultr offers cheap fast cloud hosting, providing a plethora of services including Cloud Servers, Cloud GPUs, Bare Metal, and Cloud Storage.
Testing shows a server response time of 410ms.
Each server can be deployed instantly across 32 worldwide locations. With a focus on high performance, Vultr features 100% SSD and high-performance Intel vCPUs, ensuring robust and reliable cloud computing experiences.
Starting at just $2.50 per month for Cloud Compute, Vultr provides affordable and scalable solutions for various workloads. The platform also offers a powerful control panel and API, enabling users to spend more time coding and less time managing infrastructure, thereby accelerating application development and deployment.
With a 100% uptime SLA and 24/7/365 world-class technical support, Vultr takes pride in delivering secure and solid platforms to its customers.
Whether you are deploying a simple application or managing large-scale dedicated clusters with NVIDIA GPUs, Vultr provides infinite possibilities with preinstalled systems and applications, ensuring secure, reliable, and scalable cloud hosting solutions.
Vultr not only ensures robust performance and reliability but also provides a secure environment with a variety of features and tools to help drive businesses and developers forward faster, making it a preferred choice for cloud hosting needs.
Learn more: Cheap Cloud Hosting
Best Managed Cloud Hosting

Managed cloud hosting platform simplifying hosting worries
Choice of 3 cloud providers: DigitalOcean, GCE, AWS, etc.
24/7/365 real-time expert support
Optimized for various apps
Various plans available, tailored to different needs
Server Response Time: 380ms
See Pros & Cons
Pros
Flexible and user-friendly platform
High-performance stack with advanced cache and CDN
Offers a staging environment and manages backups
Vertical scaling and free SSL installation
Cons
No Domain Registration
Migration Issues
Cloudways offers a managed cloud hosting platform, designed to simplify hosting complexities and allow businesses and developers to focus on what matters most to them.
Cloudways, with its choice of top cloud providers like DigitalOcean, GCE, and AWS, offers a flexible platform, ideal for those interested in cloud reseller hosting as well, due to its user-friendly and high-performance environment.
With a response time of 380ms, Cloudways ensures that your websites are super fast and run without restraints, providing a best-in-class configuration by default, without the need for tinkering.
The platform also offers 24/7/365 real-time expert support, ensuring that problems are solved on the spot, and with additional support options available, you can choose the level of support that best suits your needs.
From managing backups and providing a staging environment to vertical scaling and installing free SSL, every operation on Cloudways is a few clicks away, allowing you to get more work done in less time.
Furthermore, with built-in advanced cache and Cloudflare CDN, the platform ensures peak website performance, resulting in faster growth and less frustration for businesses and developers alike.
Cloudways not only provides a platform that is simple and easy to use but also ensures performance without bounds, offering a fully optimized stack for peak website performance.
With flexibility that adapts to your needs, Cloudways provides a hosting solution that ensures you can focus on your business logic and growth, rather than worrying about hosting and cloud server hassles.
Find out more similar Cloud managed providers here.
Best WordPress Cloud Hosting

Deploy directly from GitHub, Bitbucket, or GitLab
Choose between 35 data centers
HTTP/3-enabled CDN
Security with isolated container technology
Integration with Cloudflare for advanced DDoS protection
Transparent, usage-based pricing
Server Response Time: 120ms
See Pros & Cons
Pros
Fast and reliable hosting with a response time of 120ms
24/7/365 expert support with a 97% satisfaction rate
Free trials for Application Hosting and Database Hosting
Various options for developers like Dockerfile and Buildpacks
Cons
Pricing might be a bit steep for smaller projects
Some advanced features may have a learning curve for beginners
Kinsta is the best WordPress Cloud Hosting provider.
Kinsta provides a robust cloud platform designed to aid companies and development teams in deploying and managing their web projects with greater speed and efficiency.
With a remarkable response time of 120ms, Kinsta stands out for its performance, offering a platform built on Google Cloud Platform's Premium Tier Network and C2 Machines.
It allows users to choose from 35 data centers and an HTTP/3-enabled CDN with over 260 PoPs, ensuring a swift and reliable hosting experience.
Security is a paramount concern for Kinsta, employing isolated container technology, two robust firewalls, and advanced DDoS protection through Cloudflare integration. Developers can deploy projects directly from GitHub, Bitbucket, or GitLab without needing external development tools and can utilize various databases with secure, internal connections.
Kinsta also offers a range of options for developers, including Dockerfile and Buildpacks, and provides 24/7/365 expert support, ensuring that help is always available when needed.
Best Cloud Hosting for Agencies

Cloud hosting with up to 300 websites
Up to 300 GB NVMe Storage
Up to 12 GB RAM and 6 CPU Cores
Unlimited Bandwidth and Free CDN
Starting at $8.99/month
Server Response Time: 480ms
See Pros & Cons
Pros
Guaranteed 99.9% Uptime
Superior performance with HTTP/3 and high-performance SSD storage
Powerful Control Panel for all skill levels
24/7 Customer Support
Cons
Some plans might be pricier upon renewal
Advanced features might require technical knowledge
Hostinger Cloud offers a powerful and straightforward cloud hosting solution, ensuring that your website is hosted on a cloud-based web server that is both potent and simple to use.
With a response time of 480ms, Hostinger Cloud provides a swift hosting experience, ensuring that your website is always accessible with a guaranteed 99.9% uptime.
The platform offers plans that cater to various needs, from startups to enterprises, ensuring that there is room for growth with the ability to start small and scale as needed.
The platform provides up to 300 GB NVMe Storage, 12 GB RAM, and 6 CPU Cores, ensuring robust performance for your websites.
With unlimited bandwidth, free CDN, and a dedicated IP address, Hostinger Cloud ensures superior performance and speed for your projects.
Moreover, the platform provides a powerful control panel that is optimized for all skill levels, ensuring that you can manage your hosting environment with ease, regardless of your technical expertise.
Security and support are also paramount, with enhanced DDoS protection, a web application firewall, and 24/7 customer support ensuring that your website is secure and that help is always available when you need it.
With transparent pricing starting at $8.99 per month and a 30-day money-back guarantee, Hostinger Cloud provides a risk-free and cost-effective solution for your cloud hosting needs.
Best Cloud Hosting with cPanel

2 GB to 6 GB memory
2 to 6 core CPU
Free SSL certificate
Free domain included
Starting at $4.95/month
Server Response Time: 318ms
See Pros & Cons
Pros
Integrated caching for fast page loads
Intuitive dashboard for performance tracking
Resource management for traffic spikes
Automated failover and data mirroring
Cons
Pricing increases upon renewal
Additional costs for some features
HostGator Cloud offers a robust hosting environment with a focus on speed, reliability, and scalability.
With a response time of 318ms, it ensures that your website is always accessible and performs optimally even during traffic surges.
The platform provides a range of features such as integrated caching, an intuitive dashboard for performance tracking, and resource management to handle traffic spikes efficiently. Moreover, it ensures data safety and redundancy through automated failover and data mirroring.
The platform offers various plans to cater to different needs, starting at $4.95 per month, with features like 2 GB to 6 GB memory, 2 to 6 core CPU, free SSL certificate, and a free domain.
HostGator Cloud is designed to provide a seamless hosting experience with features like automated failover, which automatically switches your site to another server if a hardware issue arises, and data mirroring, which ensures that three mirrored copies of your data are distributed across multiple devices.
HostGator Cloud is not only recognized for its performance but also for its user-friendly approach, offering a cPanel for easy management of domains, emails, and other hosting features.
With 24/7/365 support, a 30-day money-back guarantee, and $200 search engine marketing credits, HostGator Cloud ensures that you have all the resources and support to host your website with confidence and ease.
Best for Cloud VPS

Up to 20X Faster Turbo
99.9% Uptime Commitment
Various VPS Hosting Options
Free SSL, cPanel Control Panel, & Imunify360 Security Suite
Starting at $35.99/month
Server Response Time: 435ms
See Pros & Cons
Pros
Various VPS Hosting Options
Free & Easy Site Transfer
Money-Back Guarantee
Free SSL and Security Suite
Cons
Pricing Increases Upon Renewal
No Windows Hosting Options
Limited Server Locations
A2 Hosting provides a variety of Cloud VPS Hosting options, each featuring distinctly different management levels and VPS features, ensuring that the needs of various user profiles are considered.
With a commitment to 99.9% uptime and providing a platform that is as fast as possible, A2 Hosting offers solutions that are more secure with dedicated server resources and pre-configured server software that is claimed to be 20X faster than traditional cloud hosting.
Their VPS hosting plans start at $35.99 per month, providing a range of features and resources to cater to different website needs and budgets.
The plans come with a free SSL certificate, cPanel Control Panel, and Imunify360 Security Suite, ensuring that users have the necessary tools and security to manage and operate their websites effectively.
With a focus on speed, reliability, and security, A2 Hosting ensures that users have a smooth and secure experience, whether they are managing small applications or handling high-traffic web servers.
Their various VPS options, including Managed, Unmanaged, and Turbo plans, provide flexibility and power to cater to a wide range of hosting needs.
A2 Hosting also provides a money-back guarantee, offering a risk-free experience to users who want to try out their hosting services.
With customer-centric features and a range of options to choose from, A2 Hosting strives to provide a reliable and high-performing hosting solution for businesses and individuals alike.
FAQs
Why is Speed Important in Cloud Hosting?
Speed is crucial in cloud hosting as it directly impacts the user experience and SEO. Faster load times enhance user satisfaction, reduce bounce rates, and also positively influence conversion rates. In SEO terms, website speed is a ranking factor, meaning that faster websites are more likely to rank higher in search engine results.
What Factors Affect Cloud Hosting Speed?
Several factors affect cloud hosting speed, including server location, resources (like RAM and CPU), the number of users on the server, the website's size, and the optimization of the website's code and images.
How Do I Choose the Fastest Cloud Hosting Provider?
To choose the fastest cloud hosting provider, consider factors like server response time, uptime guarantees, server locations, available resources, user reviews, and the provider's technology stack. It's also helpful to consider any additional features like CDN integration, which can further enhance speed.
How is the Speed of a Cloud Hosting Provider Measured?
The speed of a cloud hosting provider is often measured by its server response time, which is the time taken for a server to respond to a request from a user's browser. Other factors include page load time, and Time to First Byte (TTFB), which is the time it takes for a user's browser to receive the first byte of page content.
Conclusion
In this article, I have listed and tested each provider one by one, and based on the tests, DigitalOcean emerges as the best choice for the fastest cloud hosting. If you want something easier to manage, you might opt for CloudWays or Kinsta. I hope this article has been of some help to you.

As one of the co-founders of Codeless, I bring to the table expertise in developing WordPress and web applications, as well as a track record of effectively managing hosting and servers. My passion for acquiring knowledge and my enthusiasm for constructing and testing novel technologies drive me to constantly innovate and improve.
Expertise:
Web Development,
Web Design,
Linux System Administration,
SEO
Experience:
15 years of experience in Web Development by developing and designing some of the most popular WordPress Themes like Specular, Tower, and Folie.
Education:
I have a degree in Engineering Physics and MSC in Material Science and Opto Electronics.