Are you here for this ERR_BLCOKED_BY_CLIENT error on Chrome Internet browser? Find out how to fix this issue. This error can also be shown as "Failed to Load Resource: net::ERR_BLOCKED_BY_CLIENT".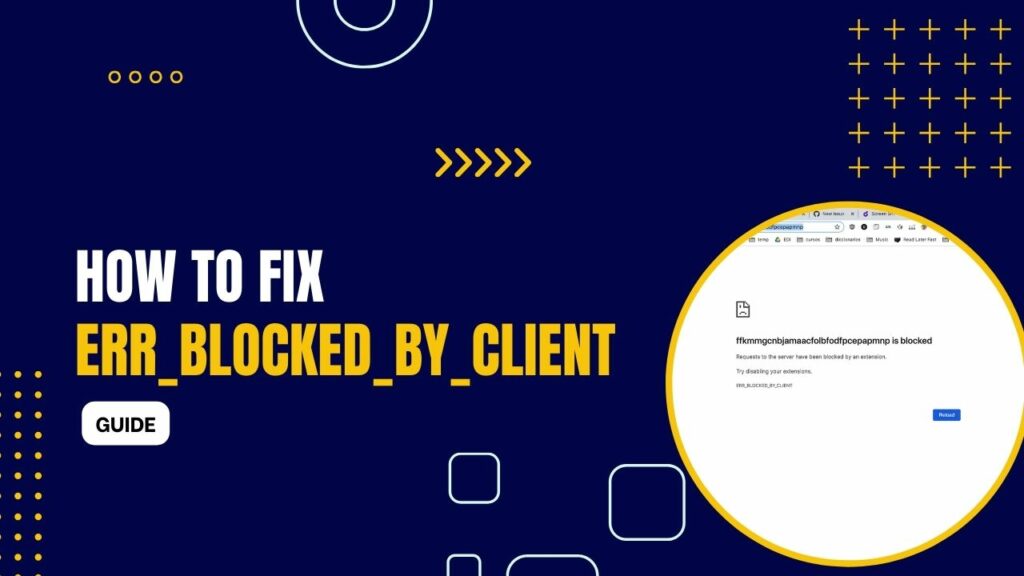 What is ERR_BLOCKED_BY_CLIENT Error?
ERR_BLOCKED_BY_CLIENT is an error message that indicates a browser extension, typically an ad-blocker or content filtering tool, has prevented certain content or scripts on a webpage from loading.
What are the Causes of ERR_BLOCKED_BY_CLIENT Error?
Mostly, the culprits behind this error are:
Browser Extensions: Think of extensions like additional tools you've added to Chrome for extra functionality, like ad-blockers or script-blockers. Sometimes, these tools block parts of a webpage they see as ads or unnecessary scripts, leading to the error.
Corrupt Cookies or Data: Occasionally, pieces of saved data or "cookies" (little bits of info websites store on your browser) might interfere with how a page loads.
How to Fix ERR_BLOCKED_BY_CLIENT Error
Fixing this error is usually straightforward. Here are some practical steps:
1. Disable Extensions Temporarily: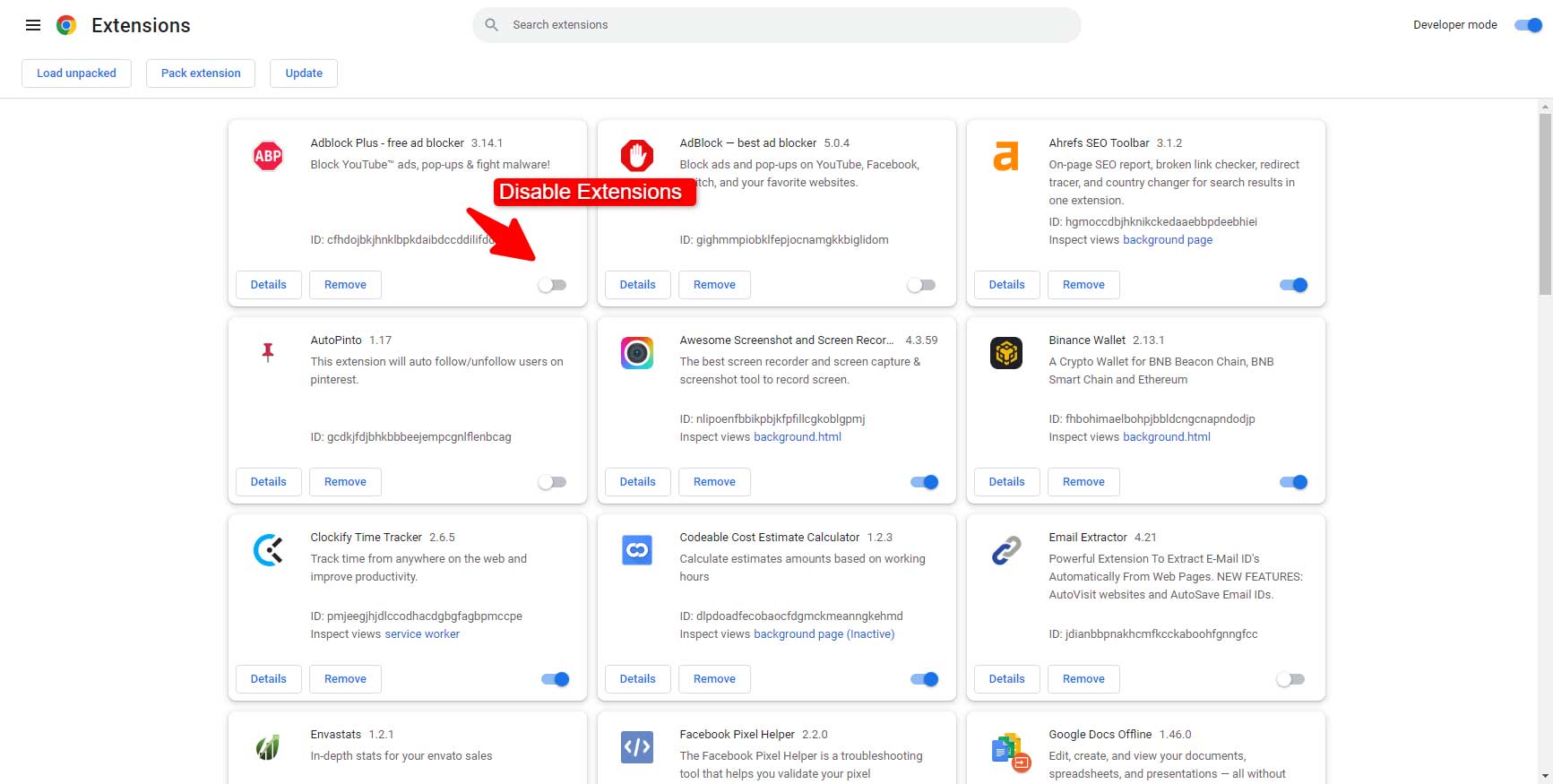 Click on the three dots on the top right corner of Chrome.
Choose "More tools" and then "Extensions".
Disable extensions, especially ad-blockers, one by one to see which one's causing the problem. If you find the culprit, you can either update it or replace it with another similar extension.
2. Clear Cookies and Cache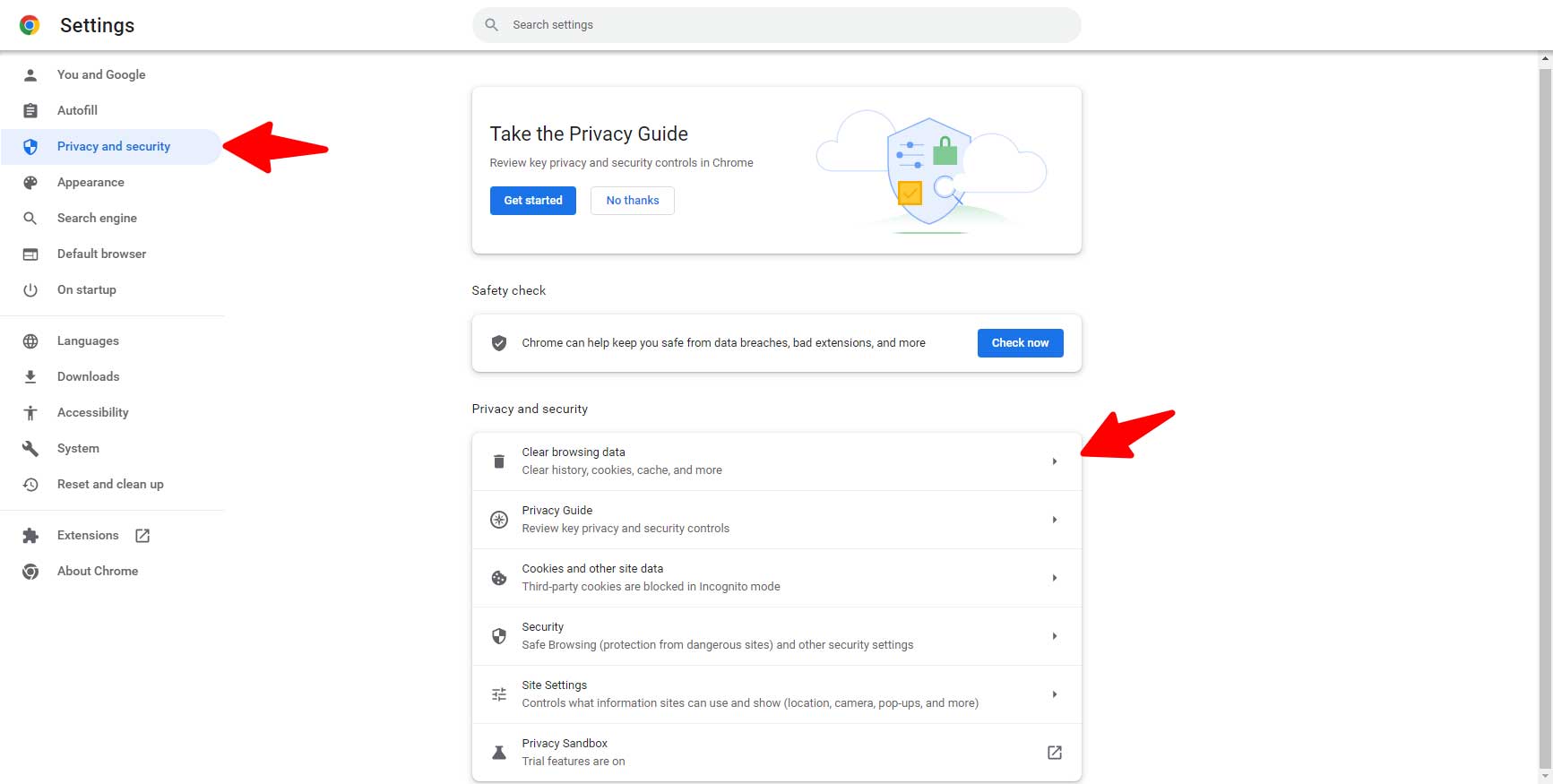 Click on the three dots on the top right corner of Chrome.
Go to "Settings", then under "Privacy and security", click on "Clear browsing data".
Check the boxes for "Cookies and other site data" and "Cached images and files". Then click "Clear data".
You can also read more: Clear Chrome DNS Cache
3. Update Chrome
Sometimes, simply updating Chrome to the latest version can iron out any wrinkles. Click on the three dots, go to "Help", and then "About Google Chrome". If an update's available, Chrome will start updating automatically.
Similar Errors
How to fix "ERR_CONNECTION_REFUSED"
How to Fix ERR_CONNECTION_CLOSED Error
Conclusion
In this article, you have learned how to fix ERR_BLOCKED_BY_CLIENT if you have any questions or suggestions please write in the comments below.

Ludjon, who co-founded Codeless, possesses a deep passion for technology and the web. With over a decade of experience in constructing websites and developing widely-used WordPress themes, Ludjon has established himself as an accomplished expert in the field.