Have you encountered this "ERR_CONNECTION_CLOSED" error? Let's find out what it means and how to fix it.
It's annoying, but don't worry – here's your no-nonsense guide to fixing it and getting back on track swiftly.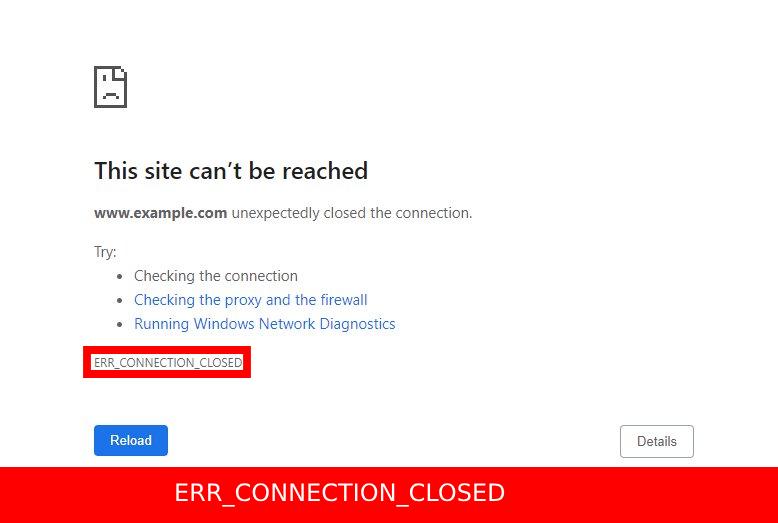 What does the "ERR_CONNECTION_CLOSED" Error Means?
The "ERR_CONNECTION_CLOSED" error occurs when the connection between your browser and the website you're trying to visit suddenly breaks.
Causes
This hiccup can occur due to a few different factors:
Internet Connectivity Issues: Unstable internet connections are often the culprits here.
Server Downtime: Sometimes, the website's server is down, making the site temporarily unreachable.
Browser Glitches: Occasionally, the issue is with your browser acting up.
Security Software Interference: An overprotective firewall or security software can also cause this error by blocking the connection.
How to Fix ERR_CONNECTION_CLOSED
Step 1: Quick Internet Check
Restart Your Router
Often the simplest solution is the most effective one. Unplug your router, wait for a minute, and then plug it back in. Sometimes, this quick reset can resolve connectivity issues.
Check Your Cables
Ensure that all cables connected to your router are securely plugged in. A loose cable can sometimes be the cause of internet woes.
Run a Speed Test
Use a reliable service like Speedtest.net to check your internet speed. This can help you determine if your internet connection is the problem.
Step 2: Browser Cleanup
Clear Cache and Cookies
Here's a practical way to clear out the old browser cache and cookies:
On Google Chrome: Click on the three dots at the top right > More tools > Clear browsing data.
On Firefox: Click on the menu button > Options > Privacy & Security > Clear Data.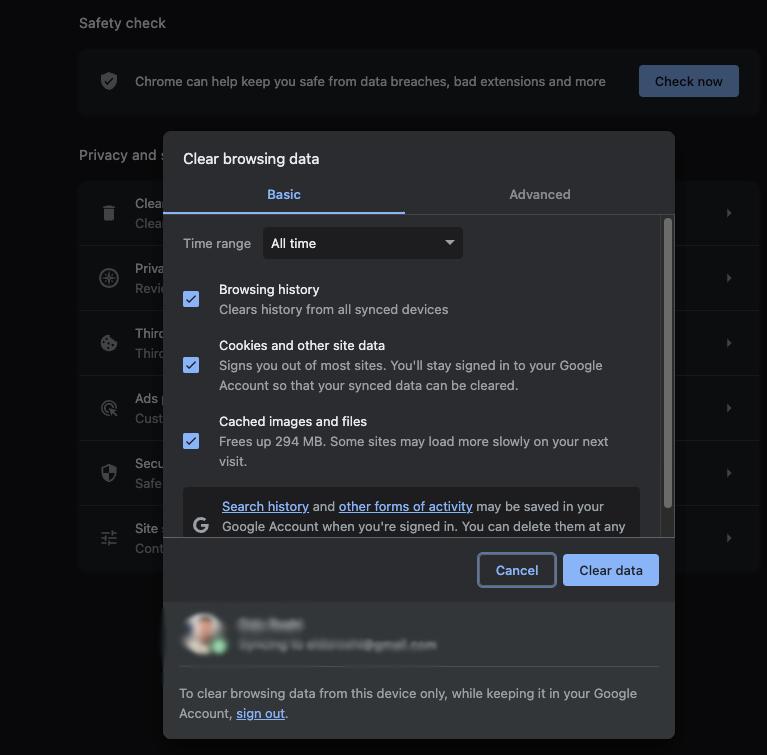 Disable Unnecessary Extensions
Extensions can sometimes slow down your browser. Disable extensions that you don't need by going to the extensions or add-ons section in your browser's settings and turning them off temporarily. If you are on Chrome Browser you have only to enter this URL to access the extensions: "chrome://extensions/"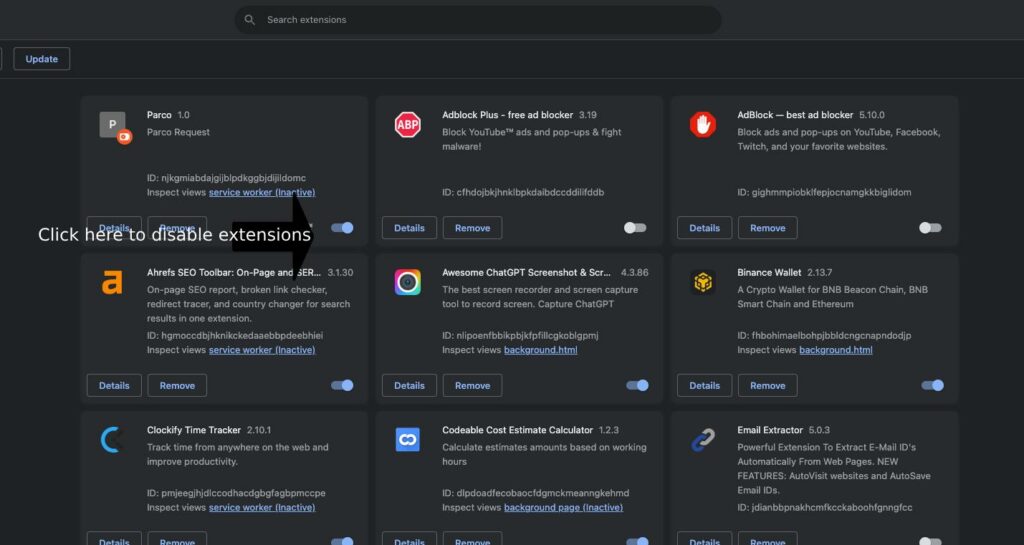 Update Your Browser
Make sure your browser is up-to-date to avoid compatibility issues. Most browsers will update automatically, but it's always good to check.
Step 3: Checking Server Status
Use Online Tools
There are online tools available that can help you check if a website's server is down. Websites like Downforeveryoneorjustme or IsItDownRightNow can provide this information in a jiffy.
Contact the Website
If you suspect that the website's server is down, you can contact the website through their official social media channels or support to confirm the status. I will recommend checking on Twitter accounts for website status.
Steering Clear of Future Issues
Regular Check-Ups
To avoid this error in the future, maintain your browser and internet connection regularly. It can prevent a lot of headaches down the line.
Expert Advice
If you can't crack the issue, don't hesitate to consult IT professionals or seek advice on community forums. They might have the solution you need.
Similar Errors
ERR_CACHE_MISS – How to fix
Err_Unknown_Url_Scheme – (SOLVED)
Err_Name_Not_Resolved – How to fix
How to Fix the Error "error:0308010C:digital envelope routines::unsupported"
Conclusion
Fixing the "ERR_CONNECTION_CLOSED" error doesn't have to be a big deal. With these straightforward solutions, you can overcome this obstacle and enjoy a smooth browsing experience again.

As one of the co-founders of Codeless, I bring to the table expertise in developing WordPress and web applications, as well as a track record of effectively managing hosting and servers. My passion for acquiring knowledge and my enthusiasm for constructing and testing novel technologies drive me to constantly innovate and improve.
Expertise:
Web Development,
Web Design,
Linux System Administration,
SEO
Experience:
15 years of experience in Web Development by developing and designing some of the most popular WordPress Themes like Specular, Tower, and Folie.
Education:
I have a degree in Engineering Physics and MSC in Material Science and Opto Electronics.