While navigating through the World Wide Web, you may sometimes stumble upon a snag named "ERR_SSL_PROTOCOL_ERROR". This might seem like a tough code to crack, but fear not, it's something that can be sorted out quite easily.
In this article, we will walk through simple steps to resolve this error, whether you're just browsing or you're the webmaster of the website in question.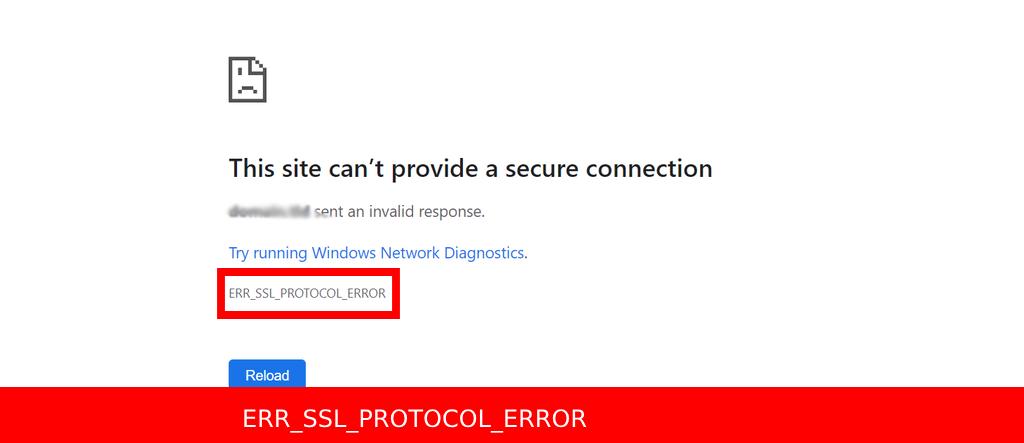 What Does It Mean?
ERR_SSL_PROTOCOL_ERROR means that your browser is having trouble creating a secure connection to the website you're trying to visit. Think of it as a handshake that couldn't happen properly, and now the browser is letting you know about the incomplete greeting.
What are the Causes?
Identifying the root cause of this issue is key to fixing it. The error might occur due to a variety of reasons, such as:
Incorrect date and time settings on your computer.
Issues with the website's security certificate.
Accumulated old data in your browser that's causing a mix-up.
How to Fix ERR_SSL_PROTOCOL_ERROR
For General Users:
1. Adjust Your Computer's Clock
Step One: Verify that your computer's date and time settings are accurate.
How to do it: Click on the time display (usually at the bottom right of your screen) and ensure the date and time are set correctly. Adjust if necessary.
2. Clear Your Browser's Data
Step Two: Old data in your browser could be the culprit. Clearing it might solve the issue.
How to do it: Open your browser, head to the settings or options menu (generally symbolized by three dots or lines at the top corner), navigate to "History", and select "Clear browsing data".
You can also read more about how to clear the DNS browser cache.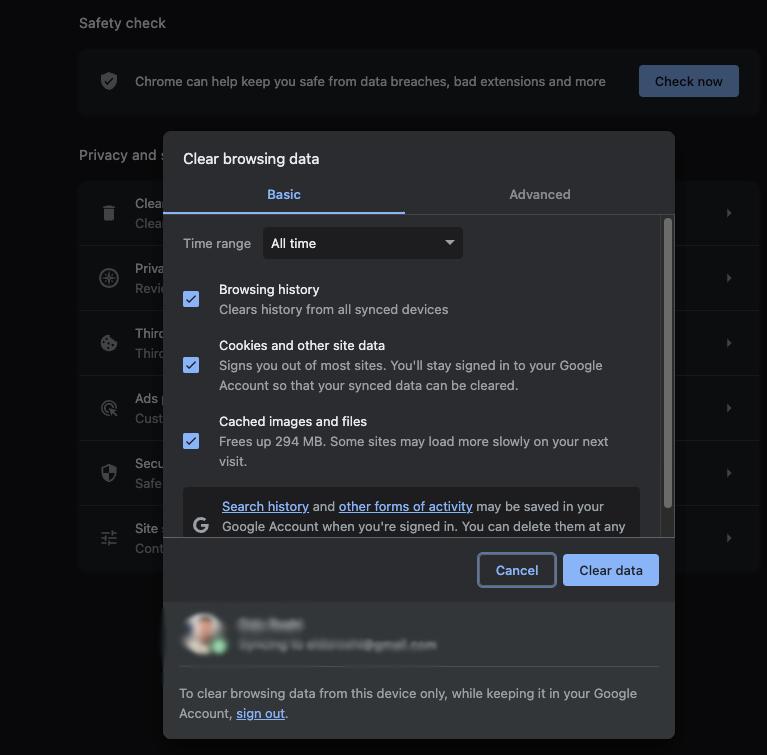 3. Restart Your Router
Step Three: Sometimes, resetting your router can make the error go away. How to do it: Unplug your router, pause for a minute, and then reconnect it.
For Webmasters:
If you're the owner or manager of the website experiencing this error, here are additional steps to consider:
4. Check SSL Certificate
Step Four: Ensure that your website's SSL certificate is valid and up to date.
How to do it: You can use online tools to check the status of your SSL certificate. If it's expired, you'll need to renew it.
5. Server Configuration
Step Five: Verify that your server is configured correctly to support SSL protocols.
How to do it: This might involve checking the server settings and making sure that it is set up to handle secure connections properly. You might need to consult with your hosting provider or a web server technician for this.
Similar Errors
Conclusion
There you have it, a comprehensive guide to tackling the ERR_SSL_PROTOCOL_ERROR, whether you are just browsing or managing a website.
By following these easy steps, you can ensure a secure and smooth browsing experience for yourself and your website visitors.
Remember, the key is to approach it step by step, and you'll have things running smoothly in no time. Happy browsing and website managing!

As one of the co-founders of Codeless, I bring to the table expertise in developing WordPress and web applications, as well as a track record of effectively managing hosting and servers. My passion for acquiring knowledge and my enthusiasm for constructing and testing novel technologies drive me to constantly innovate and improve.
Expertise:
Web Development,
Web Design,
Linux System Administration,
SEO
Experience:
15 years of experience in Web Development by developing and designing some of the most popular WordPress Themes like Specular, Tower, and Folie.
Education:
I have a degree in Engineering Physics and MSC in Material Science and Opto Electronics.