Need to share a PDF on your WordPress website? You're not alone! Many people want to do this but aren't sure how.
This guide is here to help. We'll walk you through two simple ways to get that PDF on your site. One way is manual, and the other uses a plugin.
Both methods are easy and quick.
So let's dive in!
Read More: How to Create a WordPress Website
Manual Method to Link a PDF in WordPress
1. Logging into the WordPress Dashboard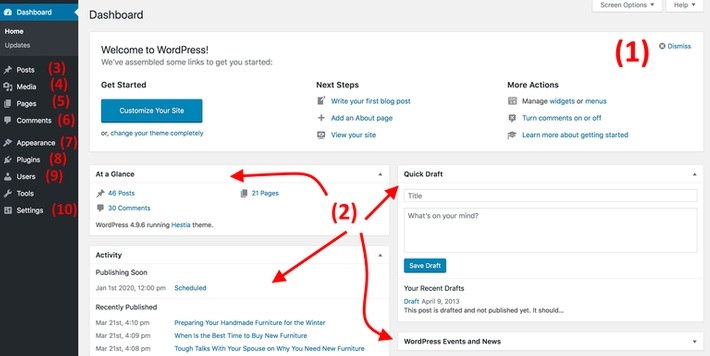 First up, you need to log in. Head over to your WordPress site and sign in. You'll see your Dashboard once you're in. Learn More: How to Login to WordPress
2. Navigating to the Media Library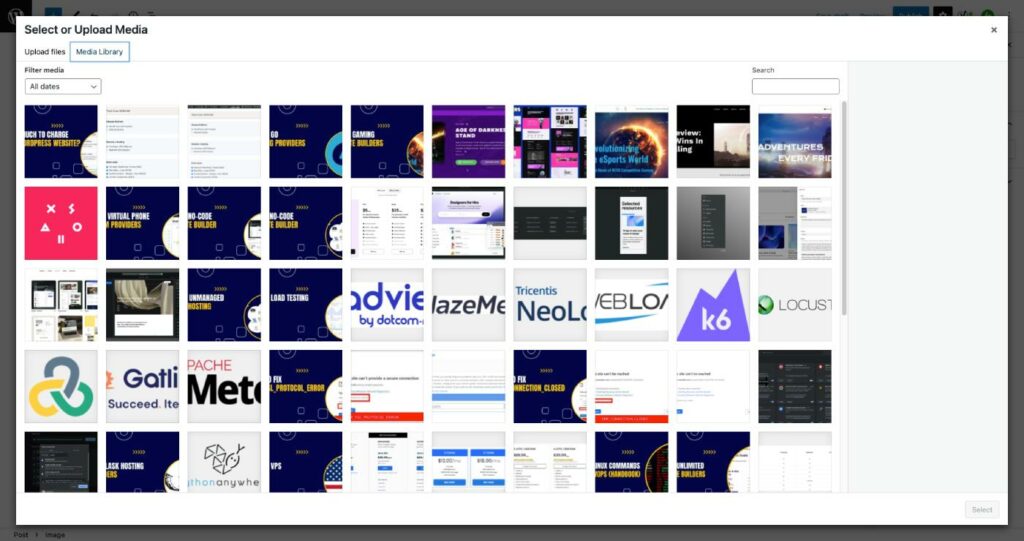 On the left side of your screen, you'll find a menu. Click on the 'Media' option. Then hit 'Add New.' This takes you to your Media Library.
3. Uploading the PDF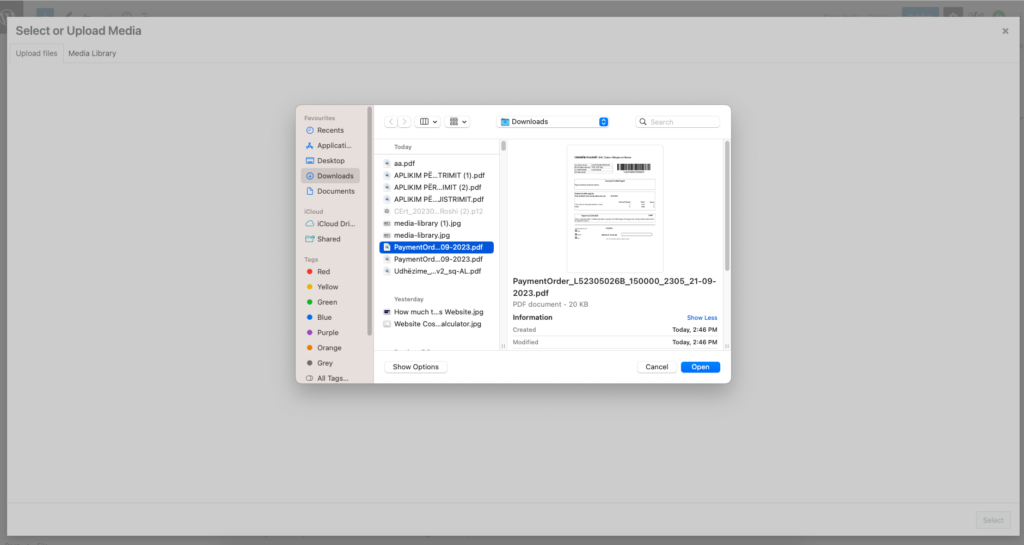 Here's where you add your PDF. You can either drag and drop the file into the box or click 'Select Files.' This lets you browse your computer for the PDF.
4. Copying PDF URL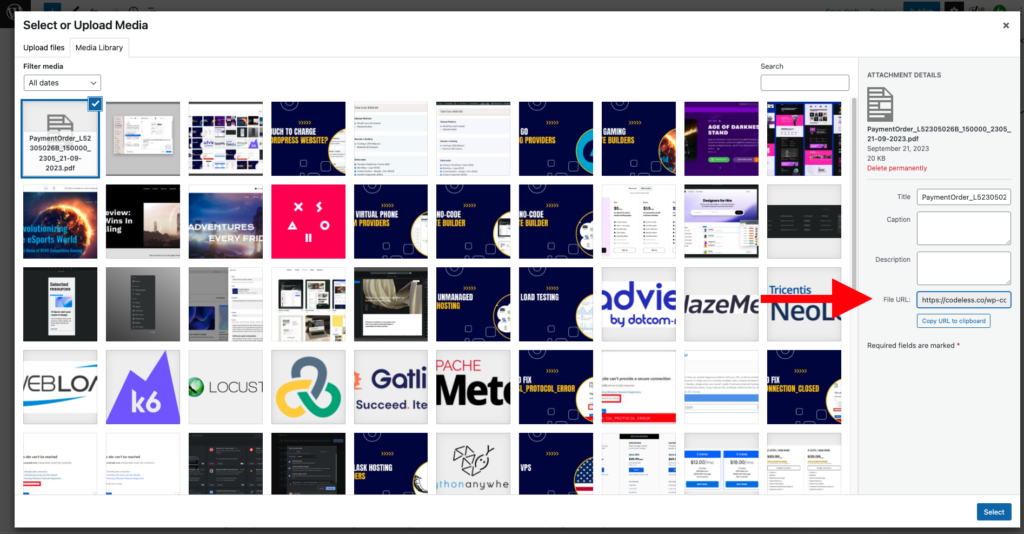 Great, your PDF is now uploaded! Click on it. On the right, you'll see a URL. Copy it. You'll need this link to share your PDF.
5. Use the File Block Widget in Gutenberg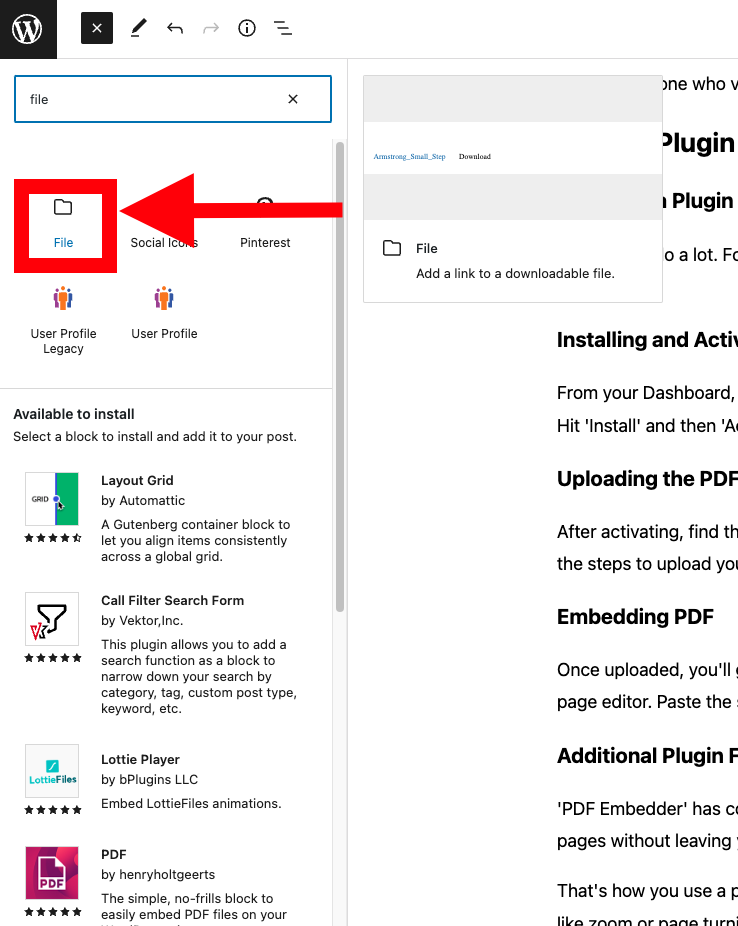 Click on Add Block + sign and search for the File Block widget. There click on Upload for the new file or to use the uploaded one click on Media Library and choose the PDF file you want to link. This method will give you the opportunity to get your file embedded in your page.
6. Linking in Posts or Pages
Now go back to the menu on the left. Click 'Posts' if you want to add your PDF to a blog post. Choose 'Pages' if you want it on a webpage. Either way, open the editor for the post or page where you want the PDF link or using the File block widget.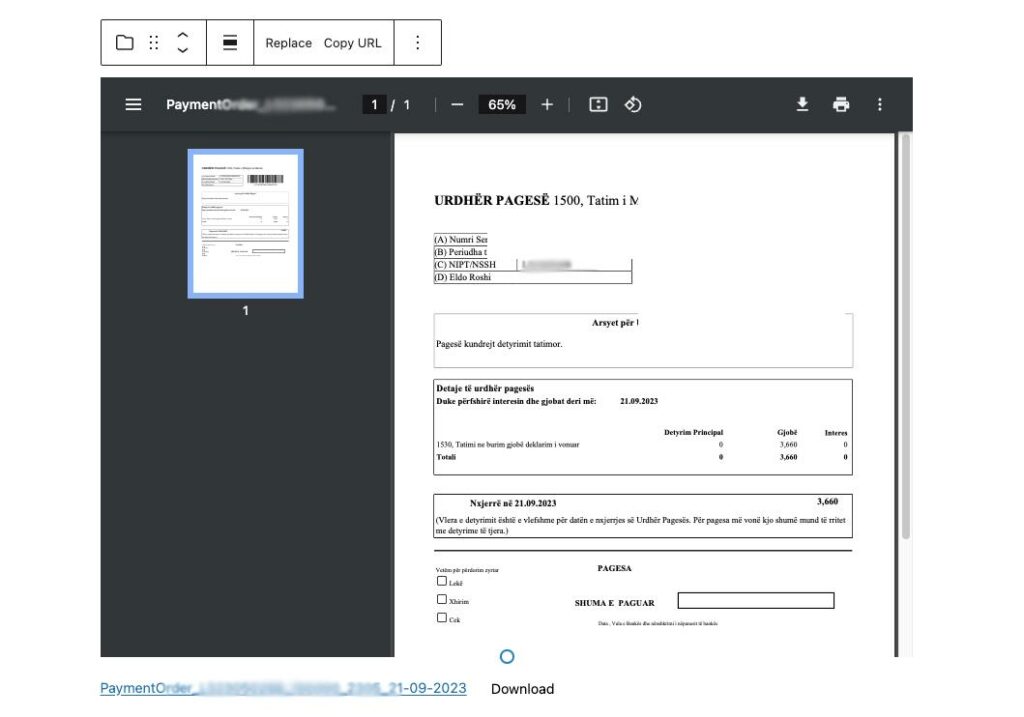 6. Adding Link Text and Settings
Find the text where you want your PDF link to appear. Highlight it. Click the link icon that appears in the editor. A small box will pop up. Paste the PDF URL you copied earlier.
7. Publishing/Updating the Page
You're almost there! If you're happy with how it looks, click 'Publish' or 'Update.' This makes your PDF link live for everyone to see.
That's the manual method wrapped up. It's as simple as that! You've just linked a PDF to your WordPress site, and anyone who visits can click and view it.
Using a Plugin to Link a PDF
1. Choosing a Plugin
Plugins can do a lot. For PDFs, one popular choice is PDF Embedder. It's user-friendly and offers extra features.

2. Installing and Activating the Plugin
From your Dashboard, go to the 'Plugins' tab. Click 'Add New.' Type in 'PDF Embedder' in the search box. Hit 'Install' and then 'Activate.'
3. Uploading the PDF Through the Plugin
After activating, find the 'PDF Embedder' settings. They're usually on the left menu. Click it and follow the steps to upload your PDF.
4. Embedding PDF
Once uploaded, you'll get a shortcode. This is a small piece of text. Copy it. Now go back to your post or page editor. Paste the shortcode where you want the PDF to appear.
5. Additional Plugin Features
'PDF Embedder' has cool extras. For example, you can let visitors zoom in and out of the PDF. Or turn pages without leaving your site.
That's how you use a plugin to link a PDF in WordPress. This method is great if you want more features like zoom or page turning. Either way, your PDF is now ready for the world to see!
Best Practices
File Size Matters
Big PDFs can be slow to load. Keep them small when you can. This makes for a better user experience.
Accessibility
Remember, not everyone interacts with the web the same way. Add 'alt' text to your PDF links. This helps screen readers describe the PDF to those who can't see it.
Mobile Friendly
A lot of people use phones to browse the web. Check how your PDF link looks on mobile. Make adjustments if needed to keep it easy to use.
By following these best practices, you make sure everyone can easily access your PDF. Whether they're using a computer or a phone, or need a bit of extra help from screen readers, you've got them covered.
FAQs
Is it safe to upload PDFs to WordPress?
Yes, it's generally safe. Just make sure your PDF doesn't contain sensitive info if it's public.
Can I link to a PDF that's not uploaded to my WordPress site?
Sure! Just grab the URL of the PDF and follow the manual linking steps.
What if my PDF is very large?
No, most word processors can save a document as a PDF.
Can I track how many people click the PDF link?
Yes, you can use plugins or tools like Google Analytics for that.
How do I make my PDF mobile-friendly?
Many plugins offer mobile-responsive settings. Or, simply check how it looks on mobile and adjust.
Why use a plugin?
Plugins offer extra features like zoom and in-page navigation.
Resources
How to add No Follow Links in WordPress
Force Login Visitors Before Accessing WordPress (Guide)
How to Display All Categories in WordPress? (3 Ways)
Conclusion
There you have it! Whether you opted for the manual method or chose to use a plugin, linking a PDF to your WordPress site is doable for anyone.
Keep in mind the best practices to ensure all your visitors have a great experience. Thanks for following along, and happy website building!

As one of the co-founders of Codeless, I bring to the table expertise in developing WordPress and web applications, as well as a track record of effectively managing hosting and servers. My passion for acquiring knowledge and my enthusiasm for constructing and testing novel technologies drive me to constantly innovate and improve.
Expertise:
Web Development,
Web Design,
Linux System Administration,
SEO
Experience:
15 years of experience in Web Development by developing and designing some of the most popular WordPress Themes like Specular, Tower, and Folie.
Education:
I have a degree in Engineering Physics and MSC in Material Science and Opto Electronics.