Wiki hosting is incredibly crucial if you plan to launch a Wiki website. It's important to keep in mind that these websites have features that require substantial storage space.
Additionally, various platforms are used to create them, such as WordPress, MediaWiki, DokuWiki, PhpWiki, etc. All of these hosts should support the hosting of these Content Management Systems (CMS).
The Top 5 Best Wiki Hosting Providers

Highly affordable hosting solutions
Free SSL certificate with all plans
Fast loading times
Easy-to-use website builder
Supports Wiki
See Pros & Cons
Pros
Value for money
Easy to set up
Good customer service
Great for Wiki websites
Cons
Daily backups only on higher-tier plans
Limited resources on basic plans
Hostinger stands out as an optimal choice for hosting Wiki websites due to its affordable plans and high-quality services. With shared hosting plans starting at just $2.99 per month, it's an attractive option for those who wish to set up and maintain a wiki without incurring high costs.
Hostinger's server response times average around 143ms, ensuring your wiki content loads quickly for users. Along with this, all hosting plans include a free SSL certificate, reinforcing the security of your wiki website.
The platform also offers an intuitive website builder (Zyro) that simplifies the wiki creation process. This, along with their user-friendly interface, makes Hostinger a suitable choice for beginners or those looking for a hassle-free wiki setup.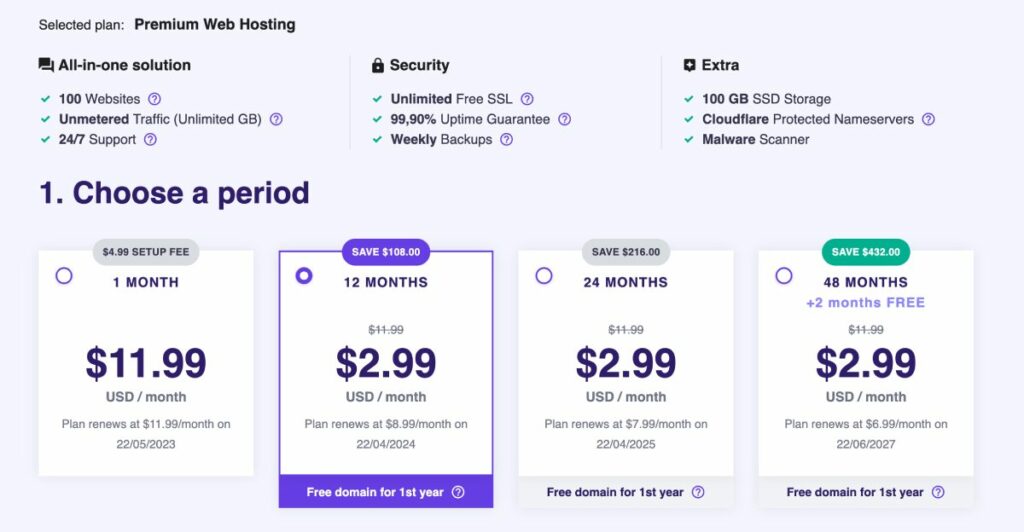 Although the basic plans offer limited resources, they are adequate for small to medium-sized wiki sites. Hostinger also offers cheap VPS and Cloud hosting plans for larger wikis or those that demand more resources.
In conclusion, Hostinger offers excellent value for money, making it a reliable hosting solution for wiki sites.

cPanel
Easy to use interface
Secure and robust hosting solutions
24/7 customer support
See Pros & Cons
Pros
Optimized for WordPress and Wiki sites
Comprehensive tools and features
Reliable uptime and performance
Cons
Higher renewal prices
Extra cost for some advanced features
Bluehost is a popular choice among website owners, including those running Wiki sites. With hosting plans starting at just $2.95 per month, Bluehost offers a user-friendly interface, robust hosting solutions, and round-the-clock customer support.
Known for its reliable uptime and optimal website performance, Bluehost offers a secure and high-speed environment for your Wiki platform. Its advanced technology ensures that your content is delivered swiftly to your audience, enhancing the user experience.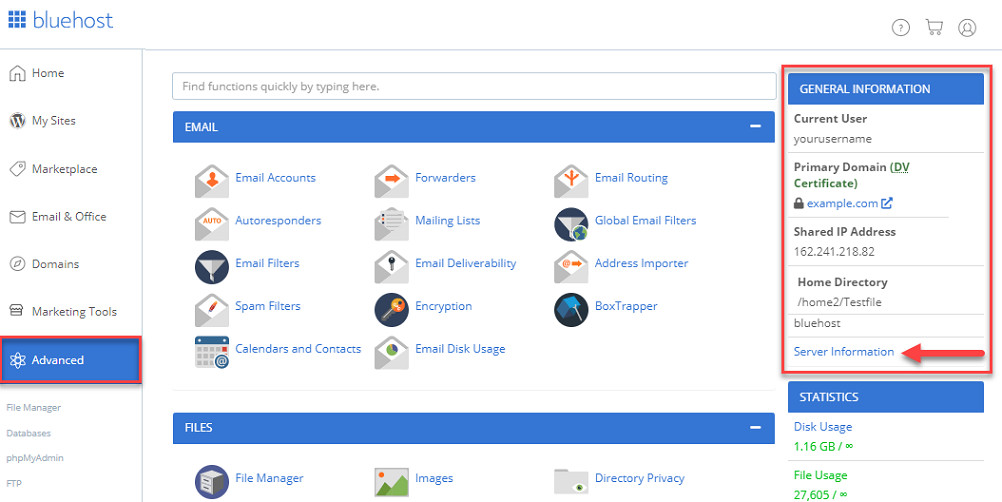 Moreover, Bluehost's hosting is optimized for WordPress, making it a reliable choice if you're considering a Wiki platform built on WordPress. With a broad range of tools and features, managing and customizing your Wiki becomes significantly easier.
The company's customer support team is accessible 24/7, ensuring that any technical glitches or queries you may have are addressed promptly.
However, Bluehost's renewal prices can be higher than the initial pricing. Also, some advanced features may come with an extra cost. Despite these considerations, Bluehost's superior performance, extensive features, and reliability make it an excellent choice for Wiki websites.

Unmetered bandwidth on all plans
Free website builder with prebuilt templates
45-day money-back guarantee
Ideal for hosting Wiki platforms
See Pros & Cons
Pros
Flexible and scalable plans
Strong uptime guarantee
Excellent customer service
Efficient Wiki platform hosting
Cons
Additional fees for extra services
High renewal rates
HostGator is recognized as a reliable choice for Wiki hosting, delivering robust performance alongside an extensive set of features. Its shared hosting plans start at $2.75 per month, providing a cost-effective solution for Wiki platforms of various sizes.
The highlight of HostGator's service is its unmetered bandwidth available across all plans. This means that even sites with heavy traffic or large quantities of content can perform optimally, ensuring a smooth user experience on your Wiki. Hostgator offers cPanel which supports all the Wiki CMS.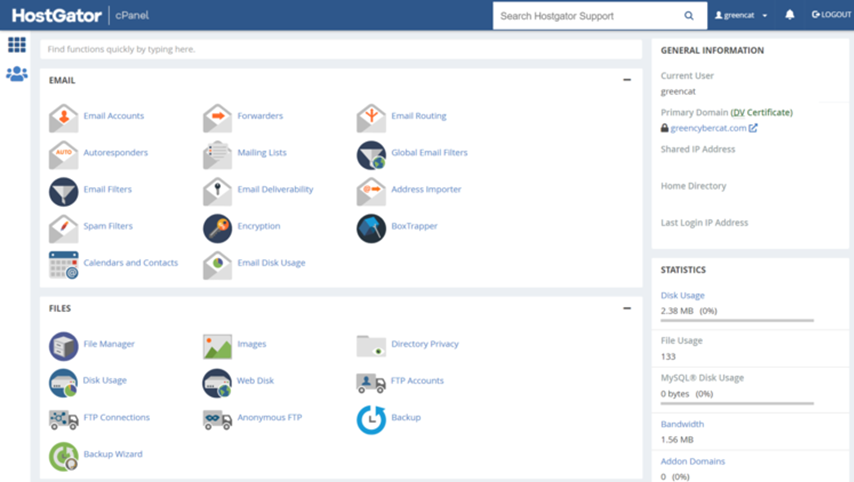 Additionally, HostGator provides a free website builder with pre-built templates. This feature, combined with the platform's user-friendly interface, makes the process of building and managing a Wiki site more manageable, even for novices.
What sets HostGator apart is its 45-day money-back guarantee, which is longer than the industry standard. This demonstrates their confidence in their services and provides users with a risk-free opportunity to test their hosting capabilities.
On the downside, while HostGator's initial plans are affordable, their renewal rates can be high, and there may be additional fees for certain services. Nonetheless, given its extensive features and performance, HostGator remains a strong contender in the hosting space.

Supports a wide range of Wiki software
High-speed performance
Unlimited storage and transfer
Free site migration
See Pros & Cons
Pros
99.9% uptime commitment
24/7/365 Guru Crew support
Optimized for Wiki websites
Cons
Additional cost for Turbo servers
Renewal prices are higher than the initial pricing
A2 Hosting is an ideal choice for hosting Wiki platforms due to its advanced features and commendable performance. With hosting plans starting at $2.99/month, it provides robust services that are specifically optimized for various Wiki softwares.
What stands out with A2 Hosting is its impressive speed performance, as it prioritizes high-speed services for all its users. This ensures that your Wiki website delivers content swiftly to visitors, enhancing user experience.
A2 Hosting also offers unlimited storage and transfer with all plans, making it an excellent choice for large Wiki platforms. It further simplifies the transition process with free site migration services.
The platform also has a 99.9% uptime commitment, ensuring that your Wiki is available to users around the clock. The support from their Guru Crew is available 24/7/365, providing technical assistance whenever you need it.
However, note that accessing A2 Hosting's Turbo servers for enhanced speed comes with an additional cost, and the renewal prices can be higher than the initial pricing. The server response time on A2 Hosting is 40ms which makes it one of the fastest hosting on the market.

Despite these considerations, A2 Hosting's superior speed and robust features make it a worthy choice for Wiki sites.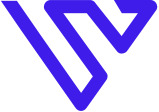 12 server locations
Free daily backups
24/7 customer support
See Pros & Cons
Pros
Automatic updates
Free website migration
Reliable Wiki solution
Cons
Higher starting price compared to competitors
Extra fee for advanced security features
Verpex is a global hosting provider that offers cheap plans for Wiki hosting. With hosting plans starting from $1.33/month, Verpex delivers robust performance and top-notch support for your Wiki site.
The major highlight of Verpex is its worldwide server locations. This geographical diversity allows your Wiki to load quickly for users from various regions, ensuring a smooth and efficient browsing experience.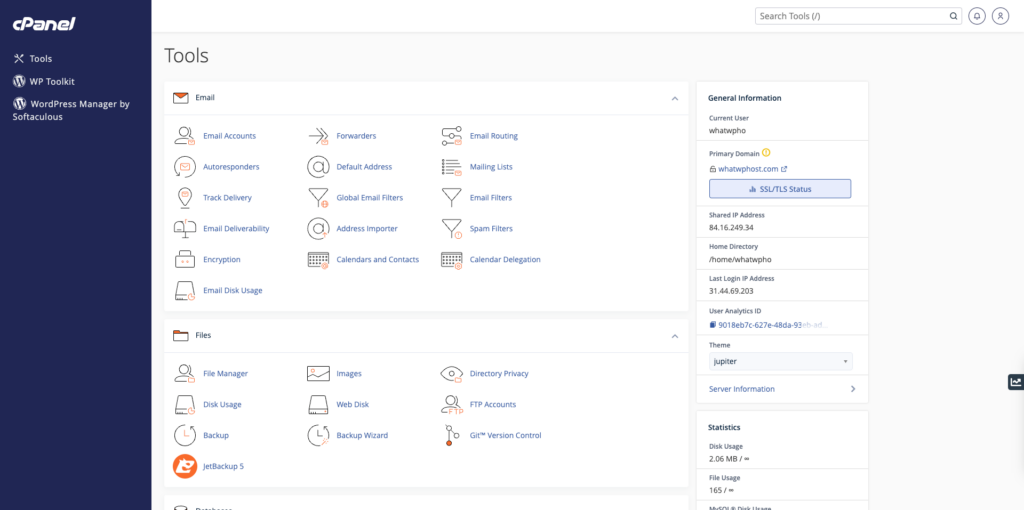 Verpex also conducts free daily backups, providing a safety net for your Wiki content. The platform's automatic updates further ensure that your Wiki site remains secure and up-to-date.
Customer service is a priority for Verpex, with a team available 24/7 to provide technical assistance. For those looking to migrate their existing Wiki site, Verpex offers free website migration services.
However, it's important to note that Verpex's starting price is a bit higher than its competitors, and advanced security features may come with an extra fee. Despite these factors, Verpex remains a solid choice for hosting given its global server locations and customer-centric services.
FAQs
What is Wiki hosting?
Wiki hosting refers to a hosting service that accommodates websites built on various Wiki platforms like WordPress, MediaWiki, DokuWiki, PhpWiki, and more. These services offer the necessary infrastructure and resources to ensure efficient performance of your Wiki site.
Why is hosting for Wiki important?
Hosting is essential because Wiki websites often have special requirements, such as the need for substantial storage space due to their extensive and ever-growing content. Reliable hosting ensures your site can accommodate these needs and deliver a seamless user experience.
Which hosting provider is the best for Wiki websites?
There's no one-size-fits-all answer to this question. The best hosting provider for your Wiki website will depend on your specific needs and budget. Hostinger, Bluehost, Hostgator, A2 Hosting, and Verpex all offer reliable hosting services, each with its own unique advantages.
What factors should I consider when choosing a Wiki hosting provider?
When choosing a hosting provider, consider factors such as pricing, storage capacity, server speed, customer support, and any additional features like free backups, automatic updates, and security measures. Additionally, ensure that the provider supports the CMS you plan to use for your Wiki site.
Do these hosting providers support all types of Content Management Systems (CMS)?
The cost of hosting varies from provider to provider and depends on the specific plan you choose. Basic plans can start as low as $2.95/month (like with Bluehost), while more comprehensive plans or those with advanced features can cost more. Be sure to review the pricing structure and what's included in each plan before making a decision.
Conclusion
Selecting a suitable Wiki hosting provider is a critical step in building and maintaining an efficient and user-friendly Wiki website. Given the unique needs of Wiki sites, especially regarding storage capacity and CMS compatibility, it's essential to choose a hosting service that can meet these demands.
Providers such as Hostinger, Bluehost, Hostgator, A2 Hosting, and Verpex offer a range of hosting plans tailored for Wiki sites, each with its unique strengths. From cost-effective plans for small-scale projects to robust packages for large Wiki platforms, these providers offer options to cater to various needs and budgets.
When selecting a hosting service, remember to consider factors such as storage capacity, server speed, customer support, and additional features that can enhance the performance and security of your Wiki site. While the initial and renewal prices are essential, the value you get from your chosen hosting provider in terms of reliability, performance, and support can greatly impact your Wiki site's success in the long run.
With careful consideration and research, you can find a hosting provider that not only meets your immediate needs but can also support your Wiki site as it grows and evolves.

As one of the co-founders of Codeless, I bring to the table expertise in developing WordPress and web applications, as well as a track record of effectively managing hosting and servers. My passion for acquiring knowledge and my enthusiasm for constructing and testing novel technologies drive me to constantly innovate and improve.
Expertise:
Web Development,
Web Design,
Linux System Administration,
SEO
Experience:
15 years of experience in Web Development by developing and designing some of the most popular WordPress Themes like Specular, Tower, and Folie.
Education:
I have a degree in Engineering Physics and MSC in Material Science and Opto Electronics.