Managed VPS hosting providers are the best choice for those who don't want to spend time and money managing a virtual private server.
For example, if you have a website that is receiving a lot of visits and your shared hosting can't support anymore choosing a VPS can help you to scale it up. Sometimes this can be a challenge for some people to change from shared hosting to VPS.
So the solution is using a user-friendly managed VPS provider.
Finding a managed VPS hosting can be easy but if you are searching for one that had a good performance and is at the same time affordable it can be a challenge.
In this article, I will try to help you find the best and cheapest solution for you.
Here is a short list of the best managed VPS providers with affordable price:
Before starting with one-by-one review, here is a table comparison between the best managed VPS providers:
| Provider | Starting Price | Renewal | RAM | Bandwidth | Storage | Speed (TTFB) |
| --- | --- | --- | --- | --- | --- | --- |
| Hostinger | $3.99/month per 1-year subscription | $7.99 | 1GB | 1TB | 20GB | 632ms |
| Cloudways | $12/month | $12/month | 1GB | 1TB | 25GB | 48ms |
| Dreamhost | $13.75/month per 1-year subscription | $13.75 | 1GB | Unlimited | 30GB | 456ms |
| Hostwinds | $12.74/month | $16.99/month | 1GB | 1Tb | 30GB | 348ms |
| Hostgator | $33.95/month per 1 year | $89.95/month | 2GB | Unlimited | 120GB | 443ms |
Why Trust Codeless.co?
We've spent thousands of hours testing and reviewing web hosting services using our hosting review process (methodology) to calculate scores for each hosting.
Our process includes these measurements:
Pricing (compared pricing of different providers)
Speed (tested TTFB on real websites)
Uptime (Tested and monitored here)
Features (Compared)
The Top 5 Best Managed VPS Hosting Providers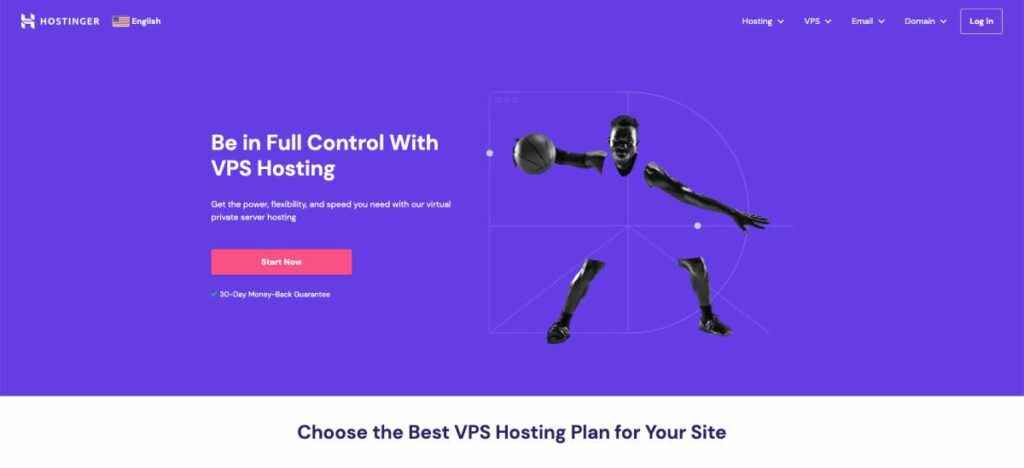 Hostinger is the best managed VPS provider with the cheapest price on the market and it is also get featured in our other low-price listing VPS providers article.
Last year Hostinger created its own name on the market as one of the most affordable hosting providers which at the same time offers a relatively good service.
Features:
CyberPanel
Dedicated IP address
Weekly Backup
Snapshot
Multiply OS to choose
Speed & uptime: Tested the Time first byte which is the time that the server needs to serve the first byte of the website. Hostinger requires 632ms to serve it which is relatively good.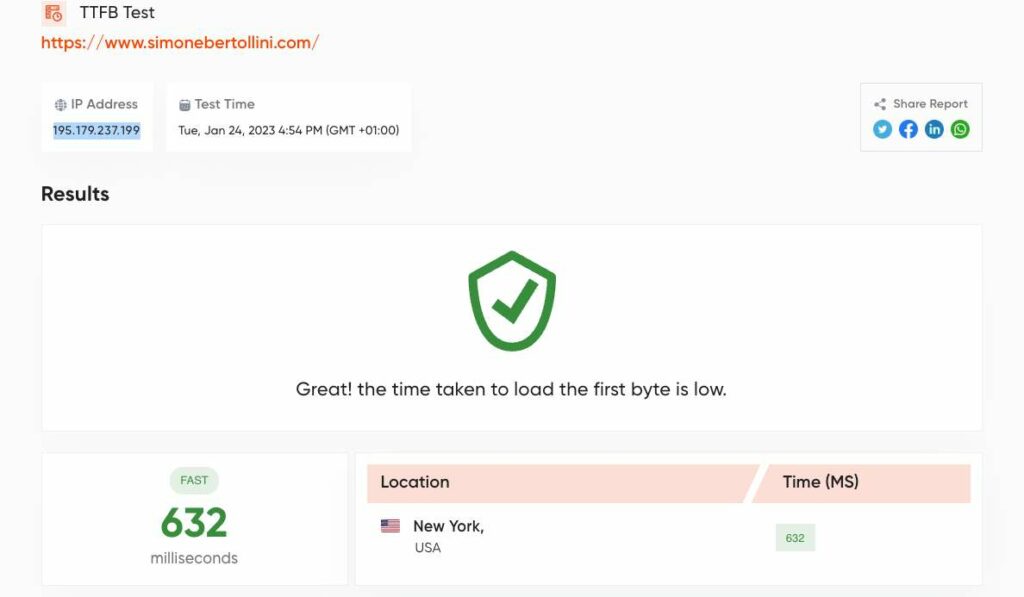 Uptime is about 99.99% in the last 6 months.
Pricing: You can find below the whole list of the price that Hostinger offers. Keep in mind the renewal monthly price get doubles the next year. So from $4.99 it cost $7.99, anyway it is again the cheapest on the list.
Why did I choose it? The best VPS with the cheapest price I have found during my research comes also with different operating systems and is also managed through different panels like Cyberpanel or direct admin which is similar to cPanel.
What do I dislike about Hostinger? I wouldn't say I like the fact they don't offer cPanel but instead they go with other free panels or offer their custom hPanel. Also, their speed isn't the best if you try to compare it with other providers on this list.
Read More: Cheapest WordPress Hosting Providers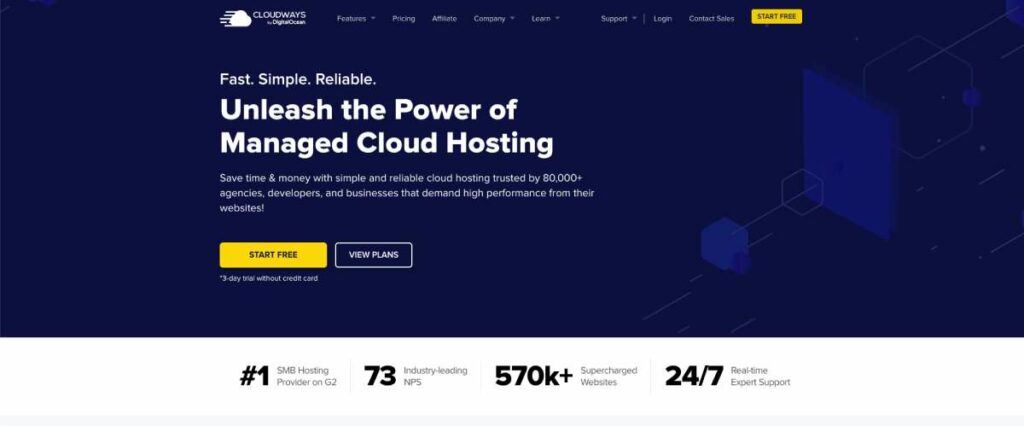 Cloudways is managed cloud VPS service which makes it easier to use servers offered by Digitalocean, Linode, or Google cloud.
So practically you run your VPS on one of these platforms and on top Cloudways add their management platform where you can easily start installing your CMS or apps. It can give you the power of the best cloud platforms easily through a simple management panel.
Features
Simple User Interface
Staging Environment
Team management
Auto Healing
Speed & Uptime: Our test shows an amazing speed of Cloudways with Digitalocean with comes with a TTFB of 48ms which means the hosting provides high performance. Uptime is also great with about 99.99% during 1 year of measurements.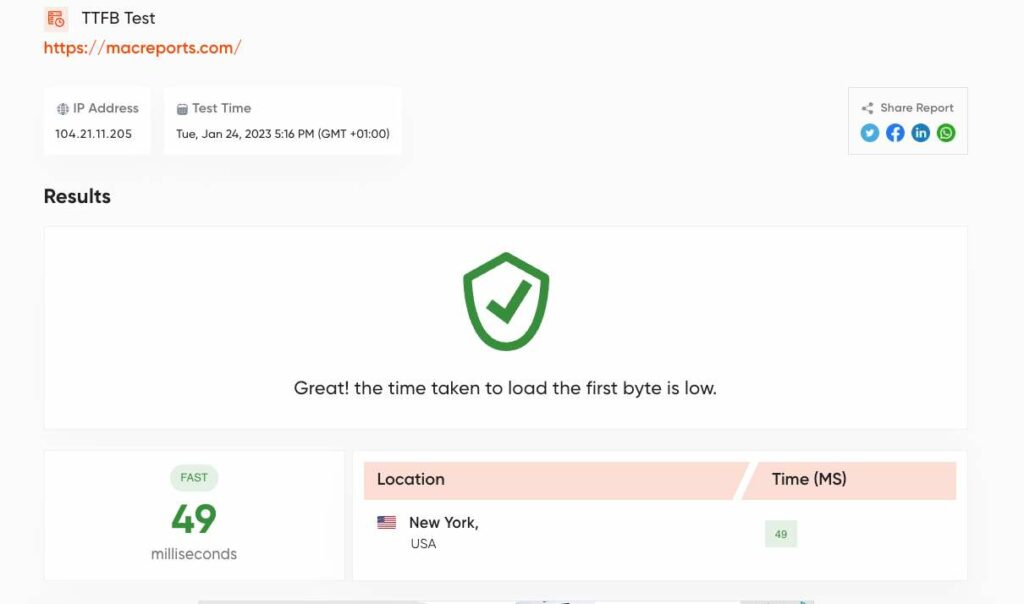 Pricing: Pricing is good because they add only some extra dollars for the management of the server. So for only $12/month and with the same price through the renewal, you will get a highly performant server.
What do I dislike about Cloudways? It can be difficult to be adapted when you have used to working with cPanel. Also, some users have reported some issues with the configuration of emails. They also don't give root access to the server.
Why did I choose it? This is the best cloud service that is managed and accessible to beginners. Thanks to their system anyone can take vantage of cloud services like Digitalocean, AWS server, or Google Cloud. Also, the price is way cheaper than other managed services.
Dreamhost has a managed VPS plan dedicated to WordPress websites. Also, their services are also recommended by WordPress.
On Dreamhost, they offer unlimited websites to be hosted on one account and also the possibility to create unlimited emails from one domain.
Features:
USA Based VPS
Reseller & Sub Accounts
Automatic software updates
Scalable RAM
Speed & Uptime: The measurement we have done through the TTFB test shows a response of 456ms which is not the best on the list but as you can see better than Hostinger.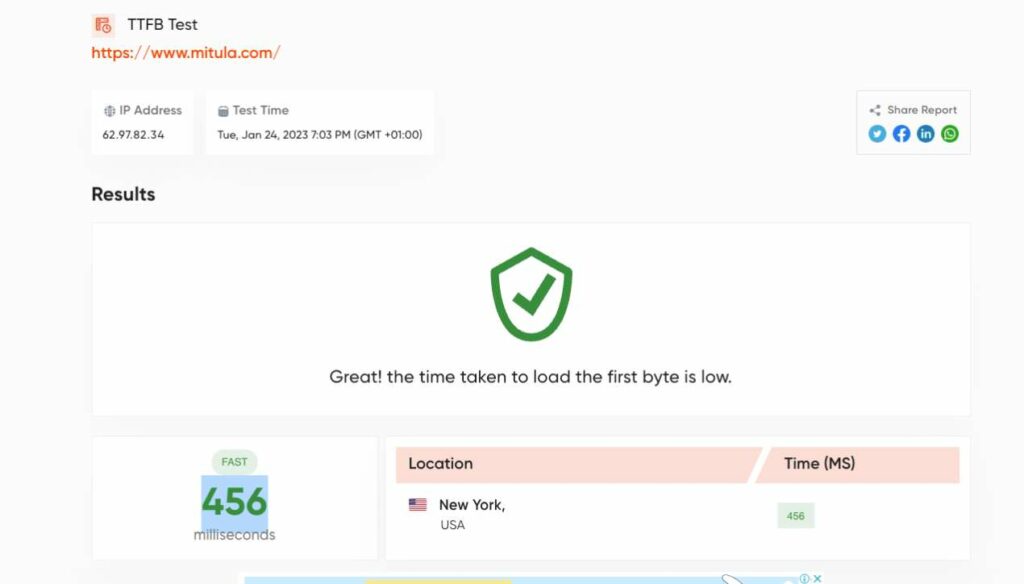 Uptime is very good in the last 3 months we have seen an improvement in their uptime from 99.95% to 100%.
Pricing: I think for getting managed WordPress hosting the price is too good if compare to other providers which the price sometimes goes 2x or 3x higher. The price of $13.75 is ok and on the renewals, it doesn't change.
What do I dislike about Dreamhost? They don't use cPanels and their custom panel sometimes shows problems with updating or changing some data. Also, their support is basic and they often respond with a lot of delays to the tickets.
Why did I choose it? During my tests, the price and the performance they give are the best in the market for Managed WordPress Hosting. Dreamhost is a very good known provider for WordPress and is supported by the community.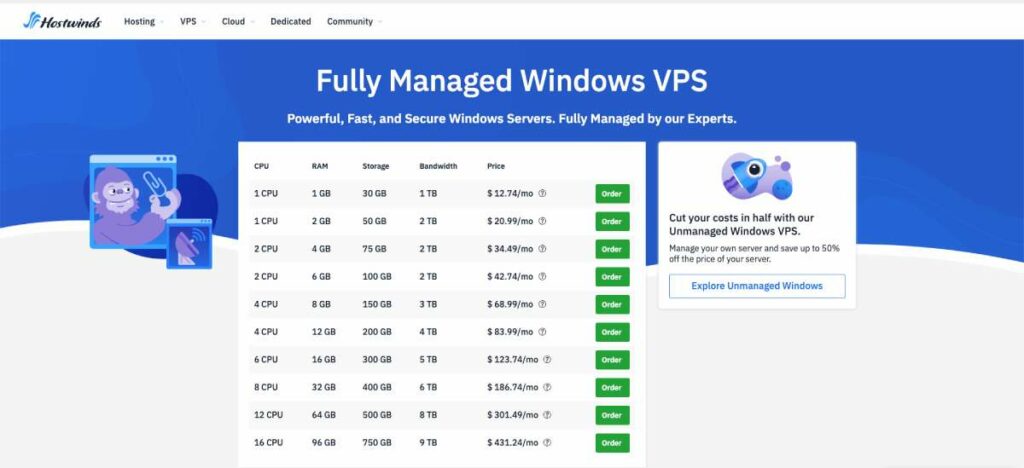 Hostwinds is the best Windows-managed VPS and one of the cheapest you can find. They offer a great hardware infrastructure with different server locations and ready backups for any inconvenience. You can choose to install Windows server 2019, 2016 or 2012
You might also be interested to other Windows Hosting providers: 7 Best Windows VPS Hosting Providers (Tested)
Features:
Snapshots
Instant Scalability
Free website transfer
Enterprise Firewall
Speed & Uptime: We tested their servers TTFB and from a USA location and the value is 348ms which is faster if you compare it to Hostinger or Dreamhost but a lot slower than CloudWays. Uptime is about 99.99%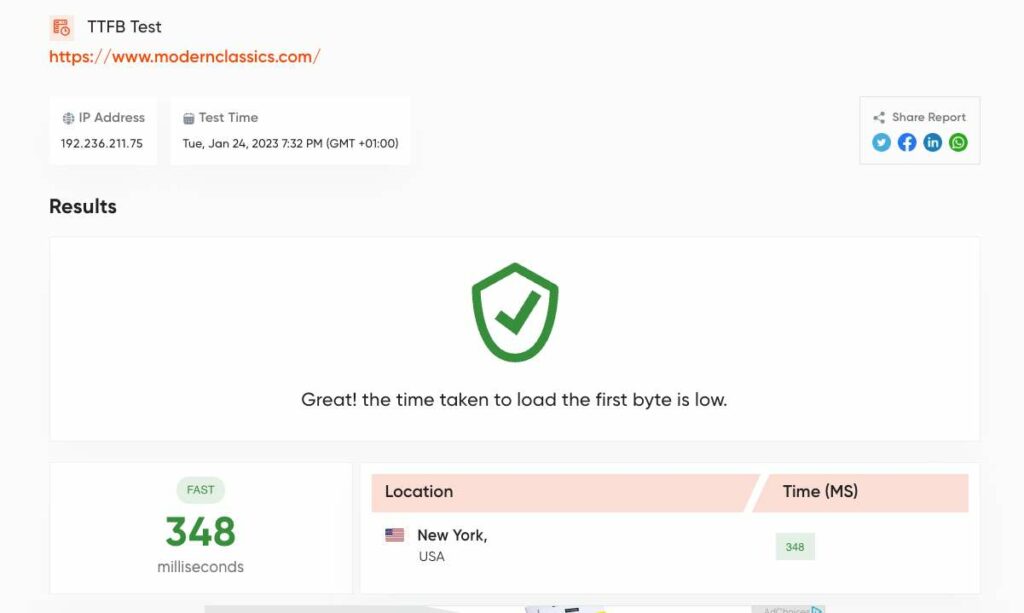 Pricing: If you compare it to other providers their of price $12.4/month is good. For example, Godaddy which offers this kind of server costs about $23.91/month which is double of Hostwinds.
What do I dislike about Hostwinds? I don't like that other hosting providers have increased fees for the second year for the renewal from $12.4/month to $16.99/month. Another thing is hidden fees that sometimes can cause an increase in the monthly pricing.
Why did I choose it? I choose it because of the affordable price and is one of the few that offer fully managed windows virtual private servers. Also as you have seen above speed is good.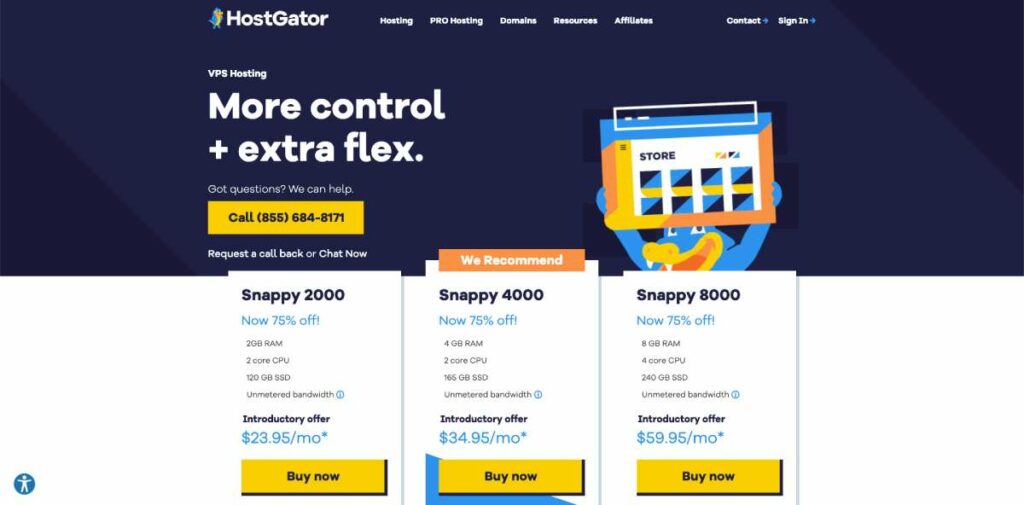 Hostgator is another old market provider that has shown its affordability through the years. I have used it in some cases years before and I think it is good if you want to build a reseller hosting business. Their hosting plans come with cPanel and WHCMS which make the process of maintaining it so simple and user-friendly. They offer unlimited bandwidth and a lot of storage space if you compare it with other providers.
Features:
WHCMS
2 Dedicated IP addresses
Unlimited Domains
Unlimited Email Accounts
Speed and Uptime: During different measurements, we have found cases when the TTFB is ok with 443ms and sometimes we have seen it double which makes the hosting pretty slow. Uptime measured in the last 10 months looks decent at 99.98%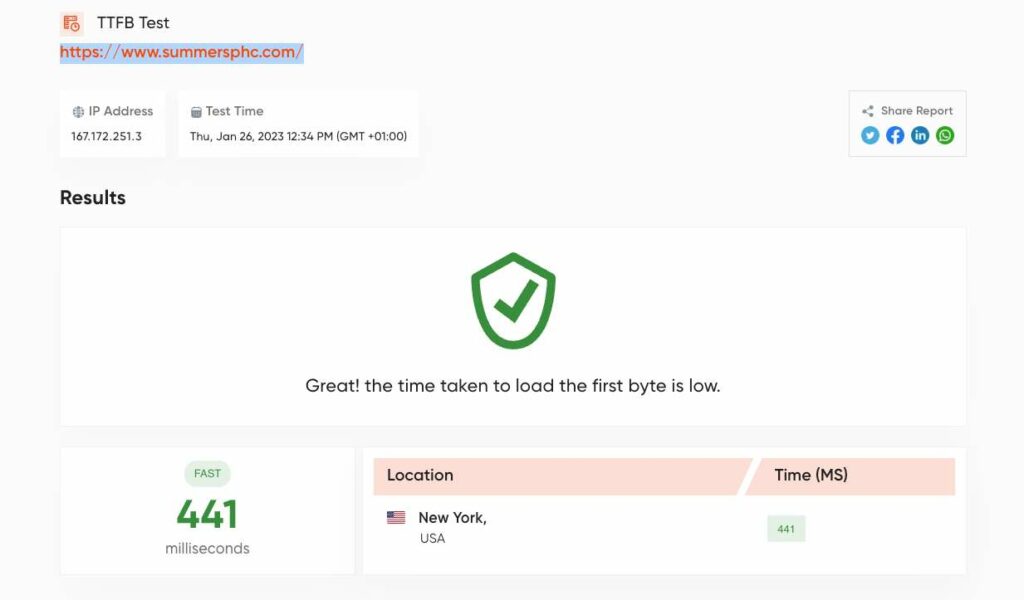 Pricing: Over the years they have increased their hosting price so now you can get a cPanel managed VPS hosting for about $33.75/month. This is only the introductory price for the first year. In the second year you will get a very high renewal with about $89.95/month.
What do I dislike about Hostgator? The first thing is the renewal price which is pretty expensive in the second year. Also, when they say unlimited bandwidth is not 100% true because when your site will surpass their undeclared limits they will ask you to upgrade the plan.
Why did I choose it? In this list, it comes because of its beginner-friendly interface and unlimited resources they give for a good price. Also, their support can help you with issues you can have. It is also a good choice for those who want unlimited emails and free dedicated IP addresses that other providers do not offer.
If you are fan of cPanel hosting i recommend you to read another listing about: 7 Best Cheap cPanel Web Hosting 2023 (Shared or VPS)

FAQs
Differences in Unmanaged and Managed VPS Hosting?
Unmanaged VPS is a virtual server with root access and everything from the installation of apps, databases, and even WordPress should be done by yourself in the command line.
Is Cheap VPS Hosting good?
Yes, you can find cheap options with really good performance like Hostgator or CloudWays.
Who should use managed VPS hosting?
Managed VPS hosting should be used by beginners or professionals when they ask for high-performance hosting and still want to manage it like a simple shared hosting.
Conclusion
In this article above I have grouped the best managed VPS based on what each of them has different from the other based on your needs.
Here is another resume of what kind of hosting should your choose based on your niche:
More hosting related articles:

As one of the co-founders of Codeless, I bring to the table expertise in developing WordPress and web applications, as well as a track record of effectively managing hosting and servers. My passion for acquiring knowledge and my enthusiasm for constructing and testing novel technologies drive me to constantly innovate and improve.
Expertise:
Web Development,
Web Design,
Linux System Administration,
SEO
Experience:
15 years of experience in Web Development by developing and designing some of the most popular WordPress Themes like Specular, Tower, and Folie.
Education:
I have a degree in Engineering Physics and MSC in Material Science and Opto Electronics.