If you are looking to create an online store with a WordPress Inventory management system, it is worth taking care of the right stock management plugin. 
Managing inventory is a crucial aspect of running a successful eCommerce business, and if you're using WordPress as your platform, you're in luck! There are numerous tools available to help you efficiently manage your stock and stay organized.
In this article, we'll go through the five best WordPress inventory management plugins for 2023 that can help streamline your eCommerce operations. We'll also share some best practices and tips to make sure you're making the most out of your chosen plugin.
The Top 6 Best WordPress Inventory Management Plugins

Comprehensive Inventory Management
Easy Integration with WooCommerce
Customizable Product Data
See Pros & Cons
Pros
Real-time inventory tracking
Multi-location inventory management
Easy stock adjustments
Customizable product data fields
Barcode scanning support
Cons
May require additional plugins for advanced features
Some learning curve for beginners
Pro version can be costly for small businesses
ATUM Inventory Management for WooCommerce is a powerful and highly customizable WordPress inventory management plugin that streamlines operations and boosts productivity for serious shop owners.
This comprehensive solution offers revolutionary stock control and advanced inventory management, making it an essential tool for eCommerce businesses.
Key Features:
Revolutionary stock control system
Friendly user interface
Premium add-ons like Multi-Inventory and Product Levels
Mobile app for managing stock on the go
Compatibility with WooCommerce and other essential tools
ATUM seamlessly integrates with WooCommerce and other essential eCommerce tools, such as shipping, accounting, and CRM software.
ATUM is renowned for its ease of use, thanks to its user-friendly interface that simplifies inventory management tasks. Users can easily navigate the dashboard to edit inventories, locations, suppliers, and product weight or prices. The plugin also offers advanced search capabilities with auto-filled features, support for WooCommerce variable products, bulk product actions, and inventory PDF export.
Regarding pricing, ATUM is available as a free inventory management plugin, with optional premium add-ons for users who require more advanced features. The plugin has over 10,000 active installs, and boasts a 5/5 user rating, making it one of the most popular inventory management solutions for WooCommerce.
Users have praised the plugin's excellent support and usefulness for inventory management, while some have reported issues such as difficulty saving ATUM fields to WooCommerce products or compatibility issues with WPML.
ATUM WooCommerce Inventory Management and Stock Tracking plugin has received 116 reviews, with an average rating of 4.7 out of 5 stars. The reviews span over the past two years, with the most recent review being submitted one month ago.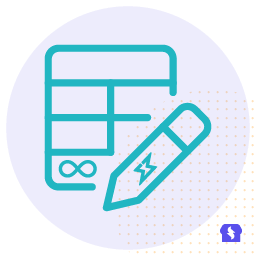 Powerful Management Tool
Batch Update
Inline Editing
See Pros & Cons
Pros
Efficient product management
Easy order and customer handling
Flexible search and filter options
Includes export and import capabilities
Compatible with most WooCommerce extensions
Cons
Expensive for small businesses
Steep learning curve for beginners
Occasional slow performance
Smart Manager for WooCommerce is a feature-rich WordPress inventory management plugin designed to help shop owners manage their inventory efficiently. With its Excel-like sheet editor, users can control stock levels, manage products, orders, coupons, blog posts, users, and more from their WooCommerce store.
This plugin sets itself apart from others by offering seamless integration with all WooCommerce product types, including custom types.
Key Features:
Bulk editing and filtering of inventory from a single screen
Infinite scrolling for smooth navigation and faster data access
Inline edit and advanced search options in both Lite and Pro versions
Custom views, advanced CSV export, and custom field management in the Pro version
Shop owners can quickly access all their inventory data from a single screen, ensuring a streamlined and intuitive user experience. With its advanced search functionality, finding specific products or orders is a breeze.
Smart Manager for WooCommerce offers two versions – Lite and Pro, catering to different users' needs. The Lite version is free and includes basic features, while the Pro version offers more advanced capabilities and starts at $149 per year for a single site license, with a 5-site license available at $479 per year.
Based on user reviews, Smart Manager for WooCommerce boasts an average rating of 4.3 out of 5 stars. Users have praised the plugin for its practicality, intuitiveness, and time-saving features. Although some minor glitches have been reported, the support team is highly regarded for their excellent service.

Easy Inventory Management
Integration with WooCommerce
Customizable Templates
Starting from $9.99/month
See Pros & Cons
Pros
Simple and intuitive interface
Integration with popular eCommerce platforms
Flexible pricing plans
Customizable templates
Inventory tracking and reporting
Cons
May not be suitable for large-scale businesses
Occasional syncing issues
Customer support could be improved
WP Inventory Manager is a comprehensive WordPress inventory management plugin, offering a user-friendly and flexible solution for businesses that need to manage their inventory with ease. The plugin boasts an impressive average rating of 4.6 out of 5 stars from 33 user reviews, emphasizing its adaptability, comprehensive features, and excellent customer support.
Key Features:
Advanced User Control: Users can manage access rights and permissions for different roles within the inventory management system.
Advanced Inventory Manager: Easily manage stock levels, pricing, and variation pricing in one place.
Bulk Item Manager: Manage bulk items and their inventory with ease.
Reserve Cart: Allow customers to reserve items while they complete their purchase.
Import and Export: Easily import and export data for smoother inventory management.
The plugin has a drag-and-drop interface, making it easy for users to customize their inventory display, create categories, manage stock levels, and generate reports. The user-friendly design has been praised by many users in their reviews.
The WP Inventory Manager plugin offers a free version with basic features. Users can opt for a licensed copy of the Pro plugin for $49.99, which includes updates and support for a full year.
The All Access Pass, available at $149, gives users access to all add-ons and unlimited sites. Some users have criticized the separate charges for importing and exporting data, but overall, the plugin has received positive reviews for its performance and functionality.
WP Inventory Manager offers a comprehensive solution for businesses of various sizes and industries, as evidenced by the reviews from satisfied users. Whether running a museum, an auto dealership, or an e-commerce store, this powerful plugin can streamline inventory management and help businesses thrive.
With its customizable settings, impressive features, and integrations with popular eCommerce platforms, WP Inventory Manager is an excellent choice for WordPress users looking for a reliable inventory management solution.

Inventory Management
Order Management
Multi-channel Sales
See Pros & Cons
Pros
Comprehensive inventory management
Seamless order management
Integration with popular eCommerce platforms
Real-time data and analytics
Multi-channel selling
Cons
May have a learning curve for new users
Some features may need additional subscriptions
Customer support can be improved
This powerful combination between Quickbooks and WooCommerce provides a comprehensive solution for managing your entire commerce and supply chain ecosystem, from production through fulfillment. Furthermore, QuickBooks Commerce offers a user-friendly interface and a robust set of features essential for any online store.
Key Features:
2-way sync for matching inventory and customer contacts
Automated order routing and logic through easy workflows
Real-time stock level syncing across multiple sales channels
Integration with countless third-party apps, POS, 3PLs, and Fulfillment by Amazon
Multi-channel distribution and management
Accepting digital payments on invoices
Demand forecasting
Customizable storefronts, catalogs, and price lists for each buyer
EDI integration
The plugin provides comprehensive sync log reports, allowing users to easily identify and resolve errors. Furthermore, users can control the data they want to sync and select the event that triggers the synchronization.
Positive user reviews highlight the plugin's flexibility, superb support, and time-saving capabilities. With an average rating of 4.9 out of 5 stars based on 13 reviews, users have found QuickBooks Commerce to be an excellent solution for their businesses, helping them streamline their operations and enhance accuracy in data transfer.
QuickBooks Commerce offers a free trial, allowing users to test its capabilities before committing to a subscription plan. Pricing details can be found on their official website, with no hidden fees involved. Additional resources, such as the Swag Store, offer users the opportunity to purchase merchandise related to the plugin.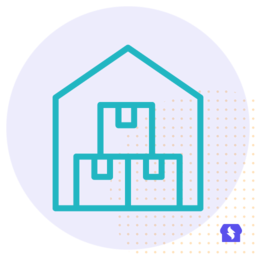 Automated Stock Scheduling
Fully Integrated with WooCommerce
Easy-to-Use Interface
Starting from $2.95/month
See Pros & Cons
Pros
Streamlines stock management
Flexible scheduling options
Helps prevent stockouts and overstocking
Time-saving automation
Cons
Requires some initial setup
May not suit all business types
Additional cost for premium features
WooCommerce Schedule Stock Manager is a WordPress plugin designed to simplify and streamline the process of managing product stock and variations. This powerful plugin offers a comprehensive suite of features that make inventory management a breeze for WordPress users.
Key Features:
One dashboard to manage product stock status, quantity, prices, SKU, taxes, and more
Quick filters and stock history view
Import and export stock data to CSV files
Table editing capabilities for fast and straightforward updates
Support for all product types, including simple, variable, external/affiliate, and grouped
Stock log page to track each product's stock history
GDPR compliance to ensure no collection of personal data
Users have praised the plugin for its ease of use and excellent customer service. The intuitive interface and table editing capabilities allow even those with limited technical knowledge to successfully manage their inventory.
However, some users have reported minor issues, such as conflicts with other plugins and display problems with the inventory column. Despite these minor drawbacks, the plugin remains an effective and reliable solution for inventory management.
WooCommerce Schedule Stock Manager offers a free version with essential features, while the premium version, StoreApps' Smart Manager for WooCommerce, provides additional functionalities like bulk editing and custom field management. This ensures you have a suitable option for your specific inventory management needs.

Real-time inventory tracking
Seamless integration with WooCommerce
Smart production planning
See Pros & Cons
Pros
Accurate inventory management
Optimized for small and medium-sized businesses
Supports multiple locations and currencies
Intuitive user interface
Responsive customer support
Cons
Limited features for large-scale businesses
No mobile app
Pricing might be high for small businesses
Katana WooCommerce inventory plugin is a comprehensive solution specifically designed for the needs of modern manufacturers who want to scale their online stores. The plugin focuses on providing the essential features required in a WordPress inventory management plugin, such as raw material management, production scheduling, and finished goods tracking.
When it comes to decision-making factors, let's dive deeper into Katana's key features, integrations, ease of use, and pricing.
Key Features
Real-time inventory levels: Automatically updates stock levels based on sales and production orders, helping you manage your inventory efficiently.
Manufacturing workflows: Supports make-to-order and make-to-stock workflows, allowing you to calculate manufacturing costs and set reorder points for materials.
Barcode inventory management: Use external scanning devices or the Katana Shop Floor App to receive and count stock, print barcode labels, and customize the size, format, and layout.
Resource library: Offers a free guide on manufacturing and a resource library with articles, case studies, and eBooks.
Users have praised Katana's intuitive interface and ease of setup. Importing stock levels from WooCommerce to Katana and tracking inventory across multiple WooCommerce stores can be done with just a few clicks.
Katana offers a free 14-day trial for its WooCommerce inventory management software. For more details on their pricing plans, visit their website.
Katana effectively integrates with various software systems, including QuickBooks, Xero, Shopify, WooCommerce, and BigCommerce. It is suitable for a range of industries, such as apparel, food and beverage, jewelry, and industrial machinery. Katana also offers resources such as case studies, a knowledge base, blog articles, ebooks, and webinars.
Inventory Management Tips for WordPress Ecommerce Websites
Best Practices:
1. Regularly update your stock levels: Keeping on top of your inventory is important to prevent overselling or running out of products. Make sure you update your stock levels consistently and accurately.
2. Automate inventory tracking: Use an inventory management plugin to automatically track stock levels, sales, and orders to save time and improve accuracy.
3. Categorize and organize your products: Properly categorizing your products makes inventory management easier and helps customers navigate your online store.
4. Set up low stock alerts: Enable low stock notifications to ensure you never run out of popular items.
Common Mistakes to Avoid:
1. Not syncing inventory across platforms: If you sell on multiple channels, failing to sync inventory levels can lead to overselling and unhappy customers.
2. Ignoring inventory management: Neglecting inventory management can lead to disorganization and lost sales.
3. Relying on manual updates: Manually updating inventory is time-consuming and error-prone. Use a plugin to automate the process.
WordPress Inventory Manager Plugins: Free vs. Premium
Benefits of Investing in a Premium Plugin:
1. Enhanced features: Premium inventory management plugins usually offer advanced features that help streamline your operations, like multi-channel syncing, stock level forecasting, and more.
2. Dedicated support: Premium plugins often come with dedicated customer support, ensuring you have access to expert help when needed.
3. Regular updates: Developers of premium plugins tend to consistently update and improve their products, ensuring your plugin stays compatible with the latest WordPress versions and other tools.
When to Stick with a Free Plugin:
1. Budget constraints: If you're just starting out or have a tight budget, a free plugin may be the best choice.
2. Basic inventory needs: If your eCommerce store has a small product catalog and limited inventory management requirements, a free plugin may suffice.
3. Test-driving options: Before committing to a premium solution, you may want to try a free plugin to get a sense of whether it will meet your needs. Just be sure to keep your long-term goals in mind and consider upgrading when necessary.
By following these tips and choosing the right WordPress inventory management plugin, you can effectively manage your eCommerce store and ensure your customers have a seamless shopping experience.

As one of the co-founders of Codeless, I bring to the table expertise in developing WordPress and web applications, as well as a track record of effectively managing hosting and servers. My passion for acquiring knowledge and my enthusiasm for constructing and testing novel technologies drive me to constantly innovate and improve.
Expertise:
Web Development,
Web Design,
Linux System Administration,
SEO
Experience:
15 years of experience in Web Development by developing and designing some of the most popular WordPress Themes like Specular, Tower, and Folie.
Education:
I have a degree in Engineering Physics and MSC in Material Science and Opto Electronics.