Are you curious about how to build a website like eBay? This piece will provide a roadmap for just that! eBay, the giant of eCommerce, boasts millions of users worldwide.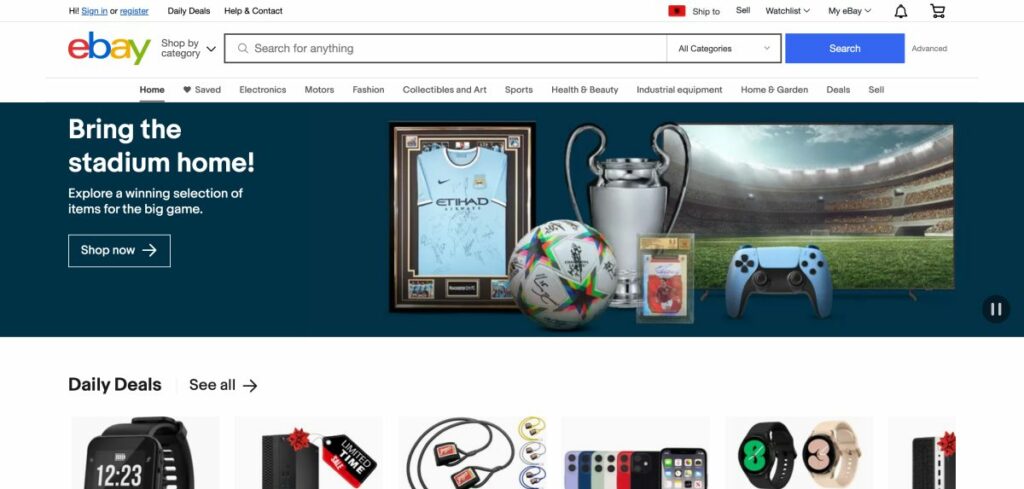 Its seamless system of buying and selling is appealing to many. However, building a similar platform may seem like a daunting task.
But, fear not! The advent of WordPress has made this process easier than ever. This incredible platform enables you to create a robust eCommerce site with just a few clicks.
WordPress, known for its customizable features, ease of use, and a vast repository of themes and plugins, is a game-changer in web development.
The objective of this guide is to take you through every step needed to build an eCommerce site similar to eBay. We'll explore themes, plugins, and numerous other elements that will give your website the essence of a successful eCommerce platform.
As we walk through this process together, remember, your goal isn't to replicate eBay exactly. Instead, aim to understand the core mechanisms that make it successful, and infuse your website with that spirit. Let's embark on this exciting journey of creating your own unique version of an eBay-like website using WordPress.
How to create a website like eBay
Choose Hosting and Domain Name
Install WordPress
Choose a Multivendor eCommerce Theme
Customize Website Design
Install Plugins
Setting Up Product Categories and Listings
User Registration and Vendor Management
Choosing Hosting and Domain Name
The next step in building your eCommerce site like eBay is selecting a suitable hosting service and domain name. Your hosting service is where your website's files will be stored and served to your visitors, so its reliability is crucial. A few key factors to consider include uptime, support services, pricing, and scalability.
Your domain name, on the other hand, is your website's online address. It's how people will find you on the vast internet. When choosing a domain name, ensure it's unique, concise, and easy to remember. If possible, it should hint at the nature of your business.
After deciding on a domain name, it's time to register it and acquire hosting. Numerous services can facilitate this process for you. Once complete, you're one step closer to having your eCommerce site up and running.
You can find your perfect domain name by using our tool that is using ai: DomainAI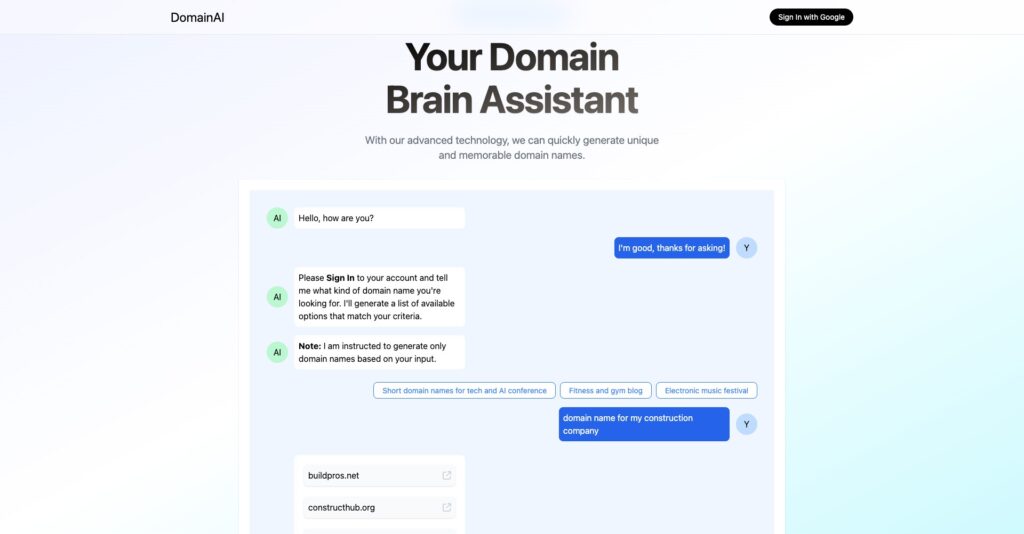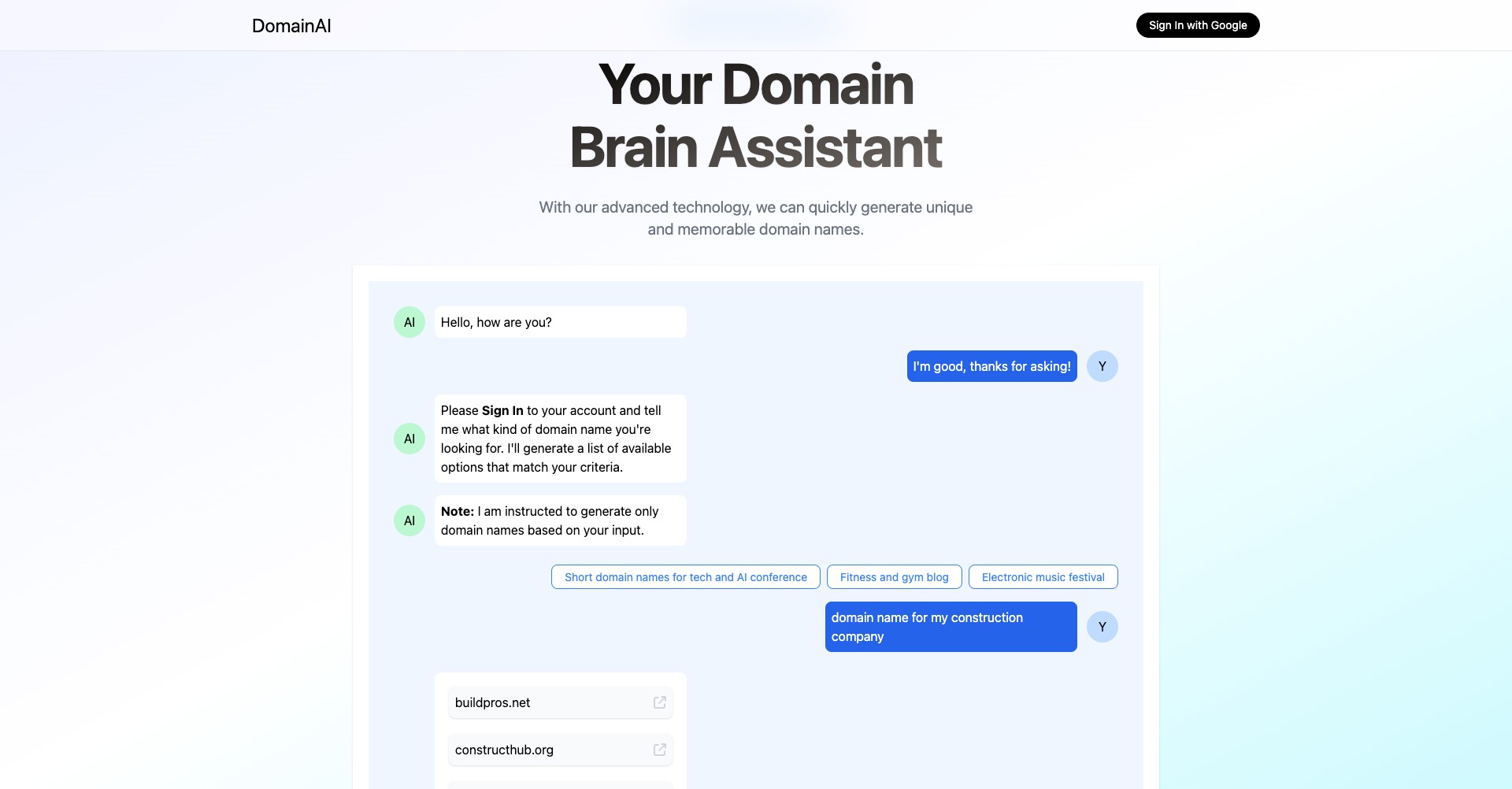 Remember, a good domain name and reliable hosting are the backbones of any successful website. They are the first bricks in the foundation of your eBay-like website. The journey towards building your online marketplace is becoming more real with each passing stage. On to the next phase!
Install WordPress
Now that we have our hosting and domain name ready, it's time to set up WordPress. This platform is a powerful tool that will transform your domain into an engaging, interactive eCommerce site.
First, you need to install WordPress. Most hosting services offer a one-click WordPress install that makes the process seamless. Once WordPress is installed, you can log in to your website's backend, often found at yourdomain.com/wp-admin.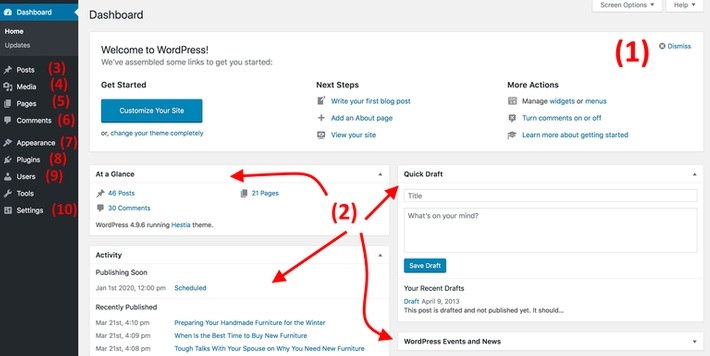 Welcome to the WordPress dashboard! This is your control room for everything that happens on your site. It might seem a bit overwhelming at first, but don't worry. As you explore and familiarize yourself with the different sections, you'll find it's more intuitive than it first appears.
You can read an article for a more advanced guide:
How to Create a WordPress Website
Maintaining your WordPress site is critical. Regularly updating your WordPress version, themes, and plugins will ensure your site remains secure, fast, and efficient.
With WordPress installed, you've just taken a significant leap towards building your eBay-like website. It's now time to make this platform truly yours, customizing it to reflect the vision you outlined earlier. Let's continue our journey!
Choosing Multivendor eCommerce Theme
With the WordPress foundation in place, it's time to build upon it. And that's where themes come into play. In WordPress, a theme is essentially the design template of your website. It dictates how your site looks and feels, including its layout, color schemes, font styles, and more. A well-chosen theme can greatly enhance user experience and facilitate navigation on your site.
When it comes to choosing an eCommerce theme for your eBay-like website, several factors come into play.
First, your theme should be responsive. This means it should automatically adjust to look good on all devices, be it a desktop, laptop, tablet, or smartphone.
Consider the customization options the theme offers. The more customizable a theme is, the more you can tweak it to fit your vision.
Your chosen theme should also be compatible with necessary plugins, especially WooCommerce and with Dokan or other multivendor plugins, which we'll discuss later.
Look for themes that are regularly updated and have good support from the developers. Lastly, the theme should align with the aesthetic and functional requirements you outlined during the conceptualization phase.
There are numerous eCommerce themes available that can help build your eBay-like website. The perfect theme that I recommend for creating a multivendor website like eBay is Rehub.
This theme fulfills all the requirements to create the website that we want to create.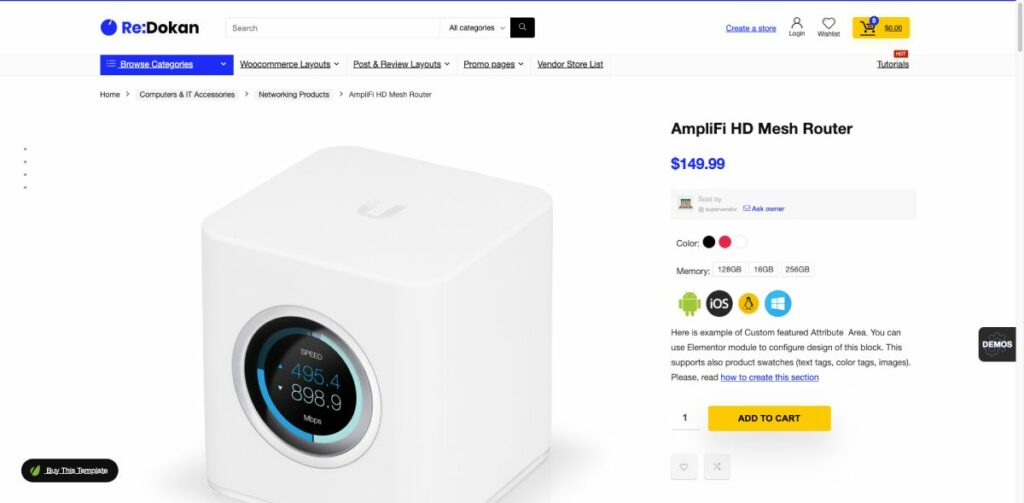 Choosing a suitable theme is like selecting the perfect attire that fits your style and personality. It can significantly impact how your audience perceives your site, so take your time and make an informed choice. Once you've picked your theme, we move to the next exciting part – customizing your website!
Customizing the Website Design
With your chosen theme installed, it's time to customize your website. Customizing a theme in WordPress is a straightforward process thanks to the built-in Customizer. You can access this by navigating to Appearance > Customize in your WordPress dashboard. This opens a live preview of your site, with various customization options lined up on the side.
For more read our full tutorial: How to customize a WordPress theme
Every theme has its own documentation and free video tutorial which makes the process of customizing it very smooth. Also, they are also built with drag-and-drop page builders which are very intuitive.
For more, you can check this video tutorial:
Installing Plugins
Once your website design is in place, it's time to extend its functionality with plugins. WordPress plugins are like apps for your website. They add new features and extend the capabilities of your WordPress site.
The first crucial plugin for your eBay-like site is WooCommerce. This is the powerhouse behind countless successful online stores. It transforms your WordPress site into a fully functional eCommerce platform. With WooCommerce, you can add product listings, shopping carts, and checkout processes.
Next, to replicate eBay's multi-vendor functionality, consider using Dokan or WCFM Marketplace. These plugins allow multiple vendors to register and sell their products on your site. Each vendor can manage their own mini-store within your platform, just like on eBay. Ruhub theme that we have chosen work with Dokan.
For SEO optimization, Yoast SEO is a highly recommended plugin. SEO, or Search Engine Optimization, is crucial for making your website easily discoverable on search engines. Yoast SEO helps you optimize your website content for better search engine visibility.

Lastly, security is vital for any eCommerce site. Wordfence Security is an excellent plugin that provides real-time protection against threats, keeping your website safe and secure.
Installing these plugins is simple. From your WordPress dashboard, navigate to Plugins > Add New. Here, you can search for each plugin, install it, and then activate it. Once activated, each plugin will provide a set of configurations to adjust according to your needs.
With these plugins installed, your eBay-like website is now packed with powerful features. You're now ready to delve deeper into setting up product categories, listings, and more. Your dream of creating an eBay-like website is steadily becoming a reality!
Setting Up Product Categories and Listings
With the foundation and functionality of your website established, it's time to fill your online marketplace with products. This involves setting up product categories and individual product listings.
Creating product categories in WooCommerce is straightforward. From your WordPress dashboard, navigate to Products > Categories. Here, you can add new categories and assign them parent categories if necessary. These categories help organize your products and make it easier for customers to find what they're looking for.
Next, it's time to add product listings. Under the Products section in your dashboard, select Add New. You can then enter the product's name, description, images, price, and more. You can also assign the product to one or more of your categories.
When adding product listings, remember the importance of effective product descriptions and high-quality photographs. Descriptions should be clear, concise, and informative, highlighting the key features and benefits of the product. They should be keyword-rich for SEO purposes but remember to avoid keyword stuffing.
Photography plays a vital role in online selling. High-quality, clear images from multiple angles can help the customer understand the product better. If possible, also include pictures of the product being used to provide context.
The goal here is to provide your customers with enough information to feel confident about their purchase. Remember, your product listings are representations of what you're selling. They need to look good, be informative, and reflect the quality of your products. With well-organized categories and effective product listings, your eCommerce site is taking shape to be a true eBay-like marketplace.
Configuring Payment and Shipping Methods
The next crucial step in building your eBay-like website is setting up payment and shipping methods. This is how your customers will complete their purchases and receive their products.
Payment gateways are services that authorize and process payments in eCommerce. WooCommerce supports a variety of payment gateways such as PayPal, Stripe, and more. To set them up, go to WooCommerce > Settings > Payments. Here, you can enable your preferred payment gateways and configure them according to your needs.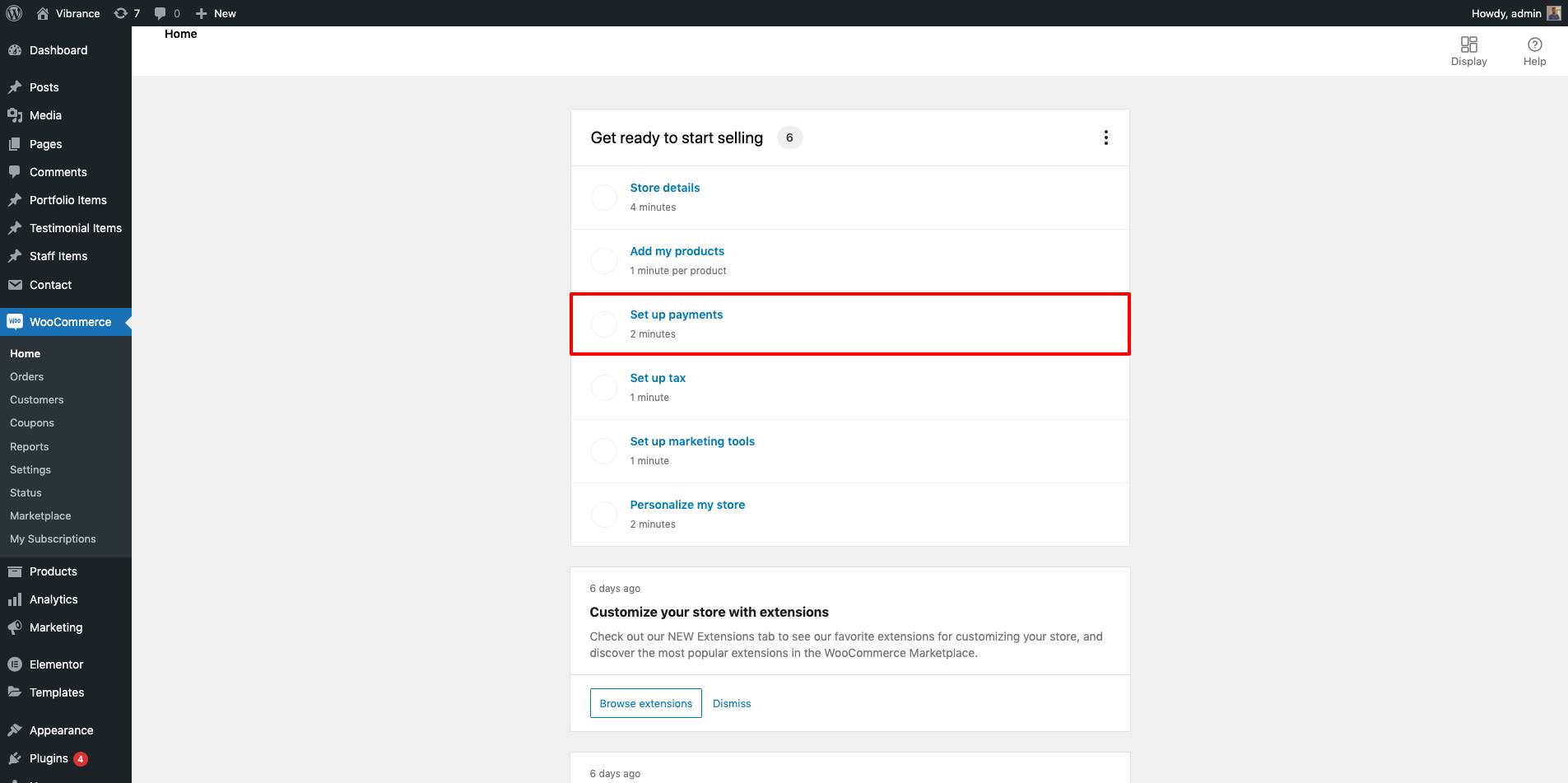 Remember to choose payment gateways that are popular and trusted by consumers in your target markets. Also, consider the transaction fees associated with each payment gateway.
Shipping is another crucial aspect of your eCommerce website. You must determine how products will be delivered to customers and how much it will cost. In WooCommerce, you can set up shipping methods and zones under WooCommerce > Settings > Shipping.
Shipping zones are geographical areas to which you deliver products. You can define different shipping methods for each zone. For instance, you could offer free shipping within your country and a flat rate for international deliveries.
Each shipping method should be clear and straightforward for customers. The goal is to provide them with enough options to suit their needs and encourage them to complete their purchase.
The configuration of payment and shipping methods is a crucial stage in the creation of your website. It's the point at which your site transitions from being a product showcase to a fully functioning online marketplace. With these settings in place, you're just a few steps away from launching your eBay-like website.
User Registration and Vendor Management
In a marketplace like eBay, users play dual roles. They can be both buyers and sellers. To facilitate this, we must implement user registration and vendor management on our website.
User registration in WordPress is simple to enable. Go to Settings > General in your dashboard. Here, you'll find a checkbox titled "Anyone can register." Enabling this allows visitors to create accounts on your site. Additionally, you can decide the default user role for new registrations.
Next, we handle the vendors. As we're creating a multi-vendor platform, we'll need a system to manage vendor applications and their products. The Dokan or WP Marketplace plugin can handle this for you. These plugins allow users to apply as vendors, manage their stores, and list products.
With Dokan or WP Marketplace, you can decide if vendor registration is open to everyone or only approved applicants. You can also define what products vendors can sell, their commission rates, and more.
Below you can consult the video on how to configure Dokan WordPress Plugin
Moreover, these plugins provide each vendor with a personal dashboard. From this dashboard, vendors can manage their store, add products, track sales, and more. As an admin, you have full control over all vendors and their products from your WordPress dashboard.
User registration and vendor management are key components of your eBay-like website. They enable your site to operate as a thriving marketplace where users can buy and sell products. It's through these interactions that your website will come to life and grow. Now that this setup is complete, your eBay-like website is ready for its final touches.
Testing the Website
Before you launch your eBay-like website, it's essential to thoroughly test it. Testing ensures that your site works as intended and provides a smooth user experience.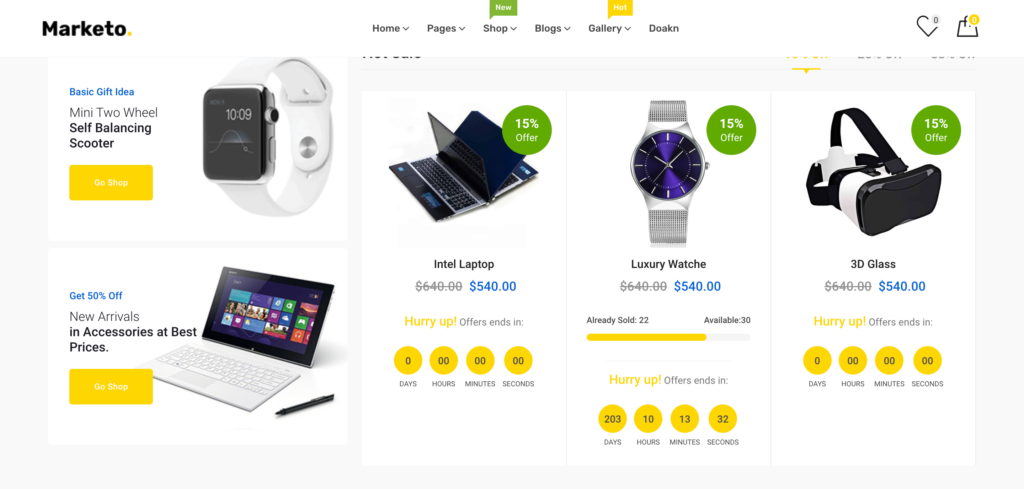 Key areas to test include user registration, product listing, payment processing, and shipping calculation. Test these features from both the buyer's and seller's perspectives. You should also check your site's performance on different devices and browsers.
If you encounter any issues during testing, now is the time to address them. Common issues could include unresponsive elements, slow page loading, or checkout errors. If necessary, seek help from the WordPress, theme, or plugin support communities.
Marketing and SEO Optimization
Once your website is up and running, it's time to attract visitors. This is where SEO and marketing come in. SEO (Search Engine Optimization) makes your website easier to find on search engines. An optimized website can drive a lot of organic traffic.
To implement effective SEO, consider the keywords your target audience might use to find products on your site. Incorporate these keywords into your product descriptions, headings, and meta tags. The Yoast SEO plugin can help with this.
Marketing your website is also crucial. Consider strategies like social media marketing, email newsletters, and pay-per-click advertising. Reach out to your target audience and share the value that your eBay-like website offers.
Maintenance and Improvement
Launching your website is just the beginning. Regular maintenance and updates are essential to keep your site secure, efficient, and relevant.
Make sure to regularly update your WordPress, theme, and plugins. This not only keeps your site safe but can also provide new features and improvements.
Don't forget to seek feedback from your users for continuous improvement. Customer feedback can highlight areas for improvement and inspire new features.
Finally, consider strategies for scaling your website as your user base grows. This might involve upgrading your hosting plan, optimizing your site for faster loading, or expanding your product offerings.
Creating a website like eBay is a challenging yet rewarding journey. By following these steps, you're well on your way to building a successful online marketplace. Keep learning, improving, and adapting, and your eBay-like website can become a thriving eCommerce hub!
Other Resources
How to Build a Website Like Craigslist (WordPress)
How to Create a WordPress Restaurant Website (with Food Ordering)
How to Create WordPress Photography Website (Vibrance Theme)
How to Create WordPress Portfolio Website
Conclusion
Building a website like eBay using WordPress might seem like a daunting task, but with the right approach and tools, it's absolutely within your reach.
You've learned the step-by-step process, from conceptualization to launch and beyond.
Discovered how to install WordPress, choose an eCommerce theme, customize the design, install necessary plugins, and set up product listings.
You've also learned how to configure payment and shipping methods, implement user registration, manage vendors, and test your website.
But remember, launching your website is only the beginning. Success in the eCommerce world requires continuous efforts in marketing, SEO optimization, regular maintenance, and customer feedback incorporation. Treat your website as a dynamic entity, continually evolving and improving to better serve its users.
It's important to remain patient and persistent. There will be challenges along the way, but with determination and a commitment to learning, you can overcome them. Your journey to creating a thriving online marketplace has just begun.
Take pride in what you've accomplished so far. Building a website like eBay is no small feat. It's a significant first step towards creating a bustling online marketplace filled with endless possibilities. Best of luck on your journey, and remember – success often comes to those who are too busy to be looking for it. Keep moving forward, and your eBay-like website could become the next big thing in eCommerce!

As one of the co-founders of Codeless, I bring to the table expertise in developing WordPress and web applications, as well as a track record of effectively managing hosting and servers. My passion for acquiring knowledge and my enthusiasm for constructing and testing novel technologies drive me to constantly innovate and improve.
Expertise:
Web Development,
Web Design,
Linux System Administration,
SEO
Experience:
15 years of experience in Web Development by developing and designing some of the most popular WordPress Themes like Specular, Tower, and Folie.
Education:
I have a degree in Engineering Physics and MSC in Material Science and Opto Electronics.