Youtube is one of the largest search engines nowadays. With 3 billion searches per month, the search volume of Youtube is larger than that of Bing, Yahoo and other search engines combined together. Youtube is great for videos but is also an amazing platform for communication.
Finding a youtube channel owner's email address can be simple sometimes. Writing a comment can probably have resolved all the problems, right? But, what if the Youtube channel we are trying to find the email address has a lot of comments and followers? You need a more effective method of finding a Youtube email address.
If the channel is linked to a website and you perfectly know which one you want to contact, you can use a website/channel email finder tool. If no website is linked with a Youtube channel, you can skip to alternatives.
What is a Youtube Channel Email Finder?
Youtube channel email finder is a tool that automatically finds personal or business email addresses online from various websites. The email finder tool is very useful when you already know which one you're trying to contact and the domain name. Some of these tools operate as services or Chrome extensions.
Let's assume that you are trying to contact Oni Ros from "Roshi's Magic" Youtube Channel. Searching on Google you can find that they are running a website too. Now, using email finder tools and adding this info can lead you to valid email addresses that you're trying to find.
Best Youtube Channel Email Finder Tools
Let's check our favorite email finder tools for youtube channels: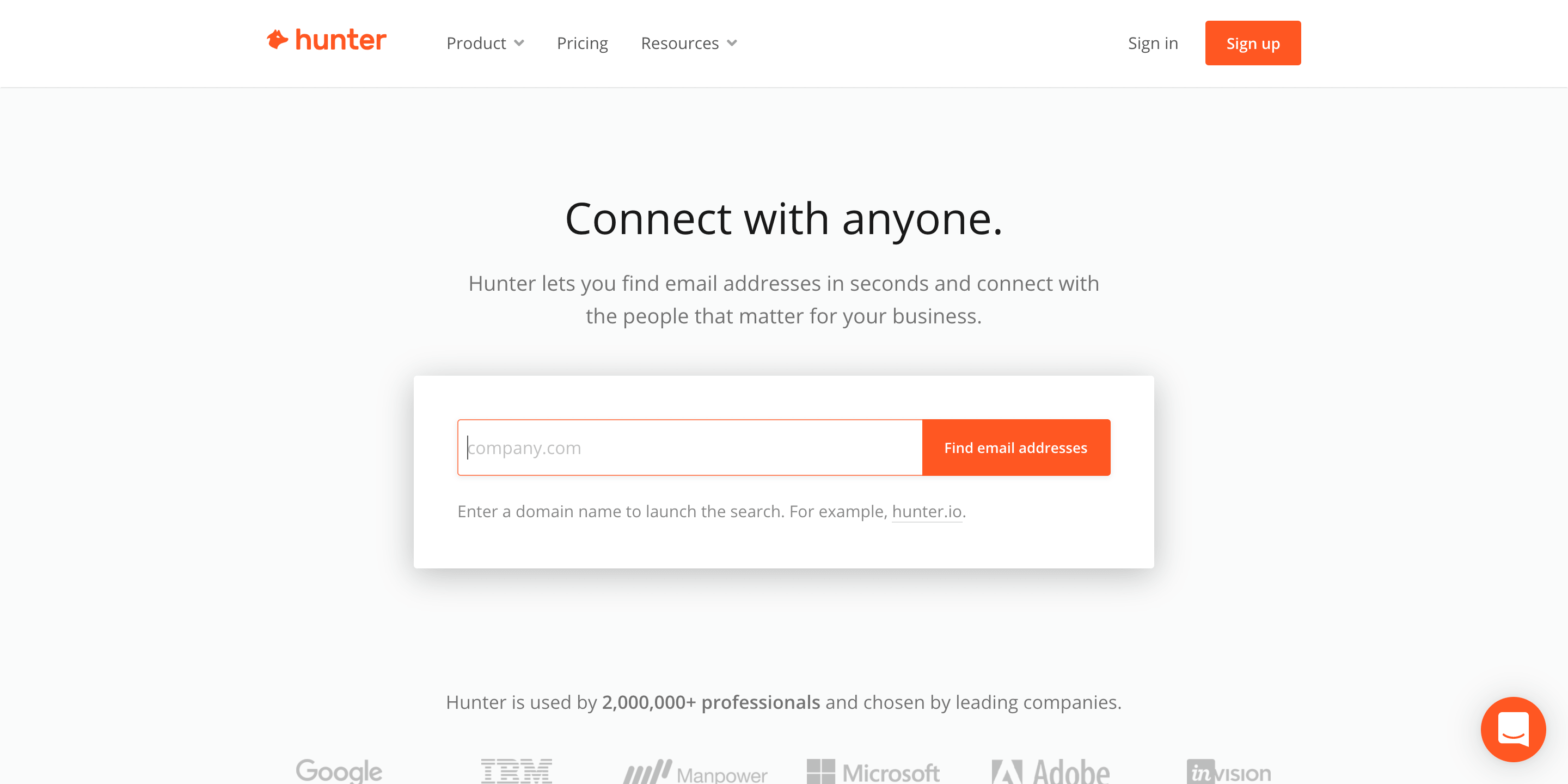 Hunter is one of the most popular lead generation and email finder tools. It comes with the Email Verifier and the MailTracker for Gmail too. Hunter allows you to find the email addresses of professionals in seconds and connects you with important people for your business with ease.
Nowadays, Hunter is used by more than 2,000,000 customers worldwide. It allows you to find all email addresses under a specific domain name too. One of the most important features of Hunter is the ability to run an email finder in bulk. Email addresses go through verification before being returned to you. So, you can use them safely.
Hunter offers 25 searches/month for free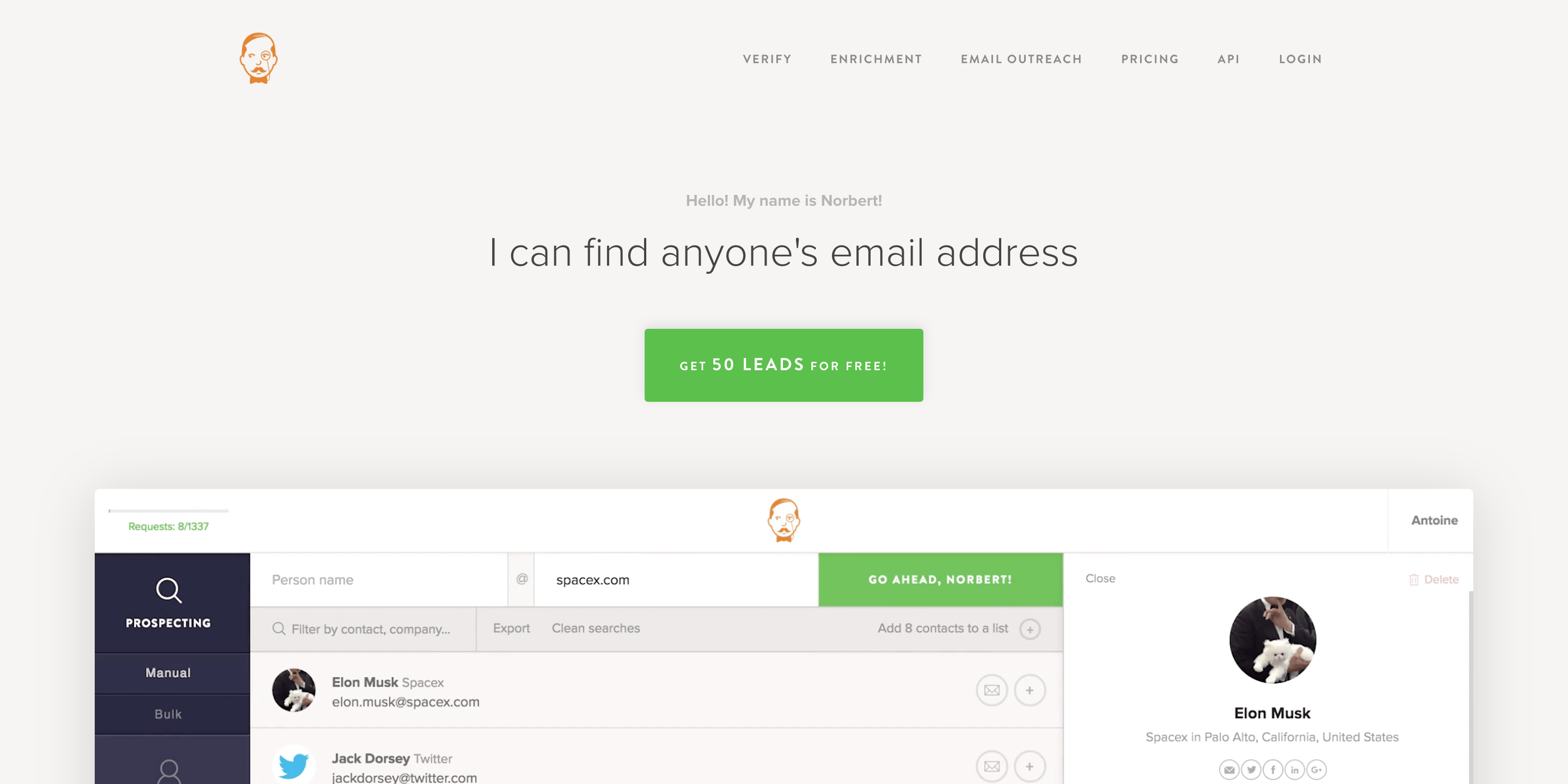 Voila Norbert is a very helpful tool when it comes to content marketing and PR. It has a massive database of B2B email addresses that makes it easier to find an email address. Voila Norbert has a large number of extensions and enhancements. It's built to scale with your business no matter if you are a solo worker or running a team.
Get started with 50 free leads.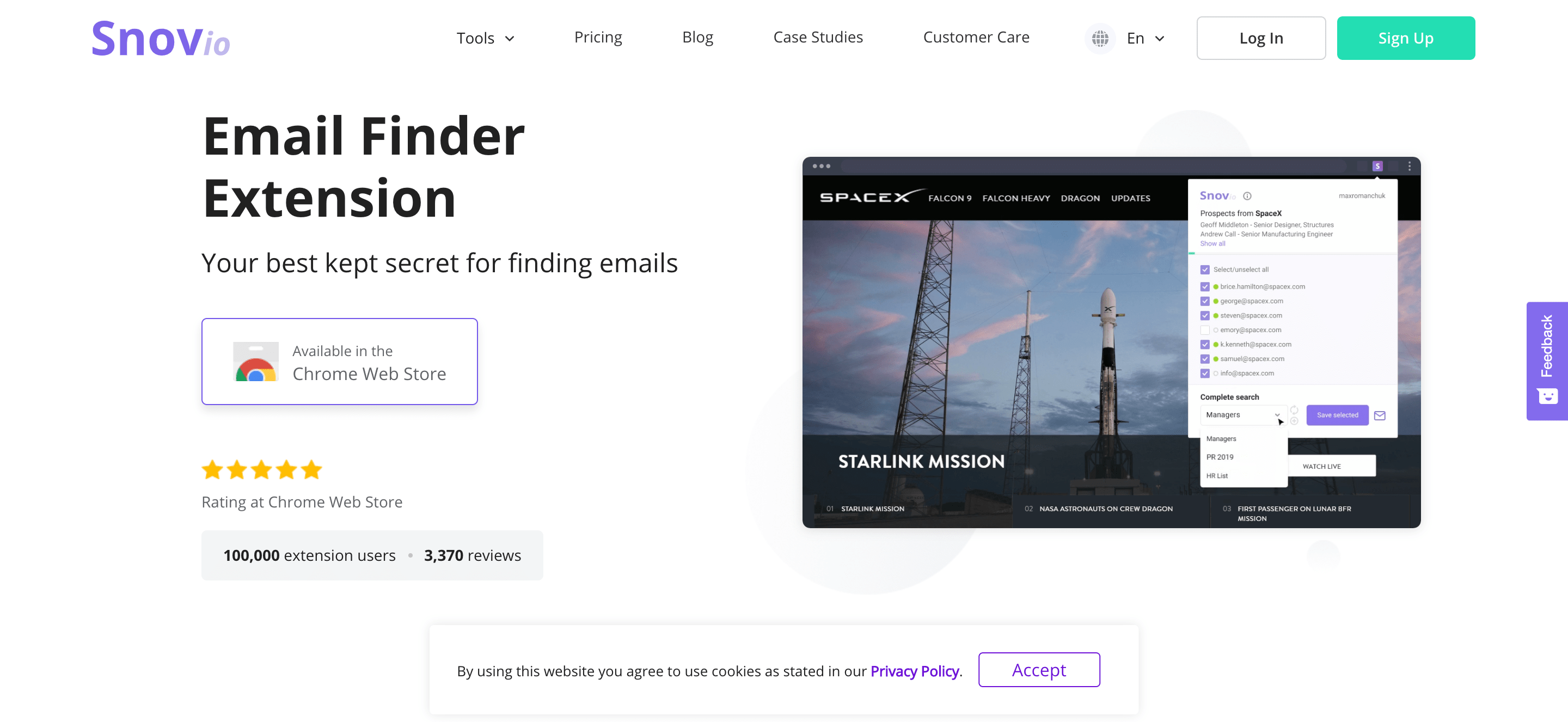 Snov is an affordable email lookup tool that is part of an all-in-one cold outreach automation platform. With it, you can collect, validate and email prospects in a few minutes. The most important feature is the amazing Chrome extension that comes with this service.
Snov extension has 50 free credits every month.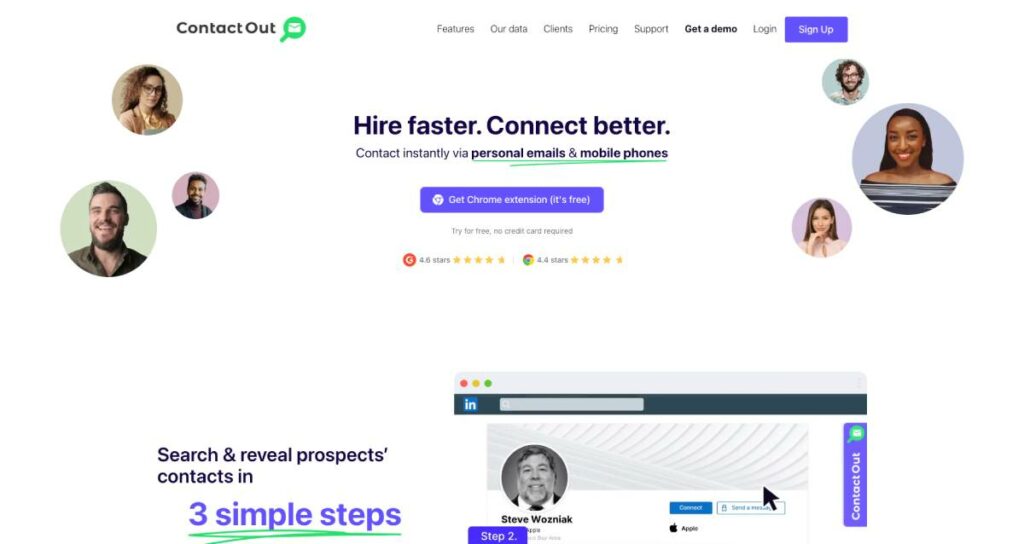 Contactout is one of the best tools you can find out there for reveal emails through different platforms. They offer a Google Chrome extension that will let you find any email address from different websites.
You can go to Linkedin open a profile and click ContactOut Chrome extension to get all the contact information you need.
Their database with 150M emails makes it easier to find the emails of professionals and also verify them directly in their platform. Their tested accuracy is 98% in finding the right prospect email addresses.
Contactout offers a free account with 40 contacts per month.
How To Find Email Address of Youtube Channel Without a Tool?
Unfortunately not all Youtube channels have a website connected so we need other methods to find the email addresses for these channels.
1. Check Channel Profile

Probably this is the first thing that comes to your mind when finding the email address. Some Youtube users write email addresses on the About page or under each video description. Above, I showed you an example that is adding the email under the video description to avoid copyright issues for particular videos
2. Guess the Email Address
Yes, probably you can find the email address by guessing it. Some examples are [email protected], [email protected], and so on some more variations to be tried. A great Chrome extension that can help you with it is Name2Email .
Using Name2Email you can go to Gmail – Composer screen, and start adding someone's name, last name and domain name, this extension automatically will show you if any of these combinations is a valid Gmail address. Check the image below to better understand it: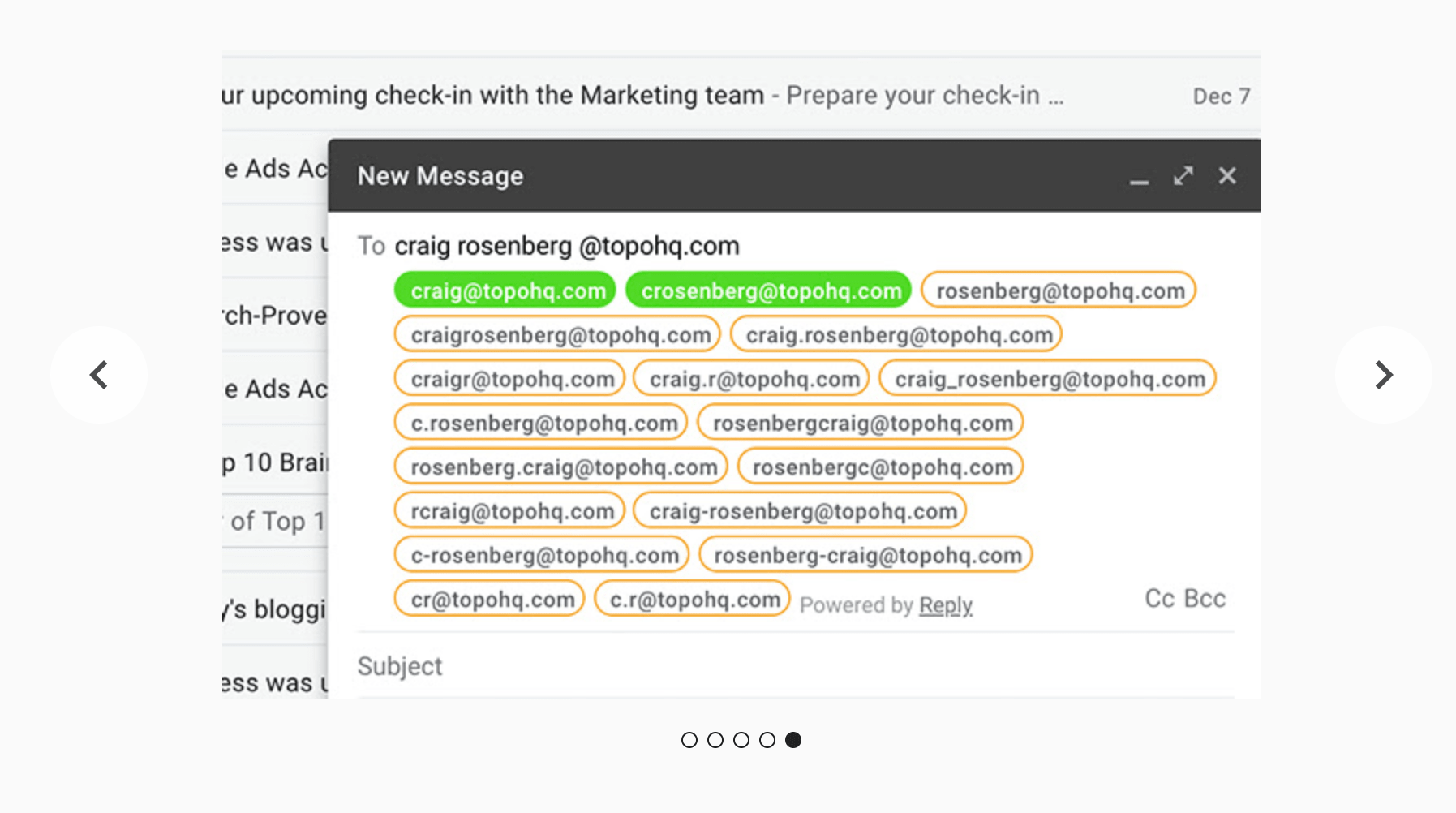 3. Use "@domainname.com" on DuckDuckGo
This is a little trick that is run for different years on the internet, but it's very useful. You can go to another alternative search engine like DuckDuckGo and directly search for "@domainname.com" to find someone's email address for a specific domain name.
You can add other data to the search term, for example, the first name or last name of the person you're searching for.
4. Use Twitter
Sometimes people add email addresses to their tweets but replace @ with (at) or something like that. You can find them by going to Twitter Advanced Search and filling out the form with something like this:
5. Subscribe to Channel Website Mailing List
Another prolific way to find an email address is by registering on their mailing list. Probably they are sending an email newsletter from a well-known business email address, so, some days after the subscription you'll know the company/business email address you're searching for to reach out to.

Ludjon, who co-founded Codeless, possesses a deep passion for technology and the web. With over a decade of experience in constructing websites and developing widely-used WordPress themes, Ludjon has established himself as an accomplished expert in the field.