Earning extra money is essential for a lot of reasons. One reason is that it can help you pay your bills and live a comfortable life. Another reason is that it can give you more financial stability and peace of mind.
In addition, if you have a side hustle, you can make some extra money on the side, which can be helpful. Finally, having extra money can also give you more freedom and flexibility in your life.
It can be an effective way to make some extra money on the side.
Earn some extra cash while you're still working your full-time job.
It can also help you save up for a big purchase or goal.
There are a lot of different side hustles out there to choose from.
There is not much capital required to get started with a side hustle.
For most side hustle ideas listed below, you need a website before starting. As a Codeless reader, you can host your website and start your online business with as little as $2.95/month.
For a comprehensive understanding of the topic, one should go through a thorough study about how Side Hustle functions, for which we have come up with detailed research below.
What is a Side Hustle?
A side hustle is an alternative job or business that is supplemental to one's main job. It can be done on the side, in addition to one's regular job, or it can be a full-time job divided into shifts.
Side hustles are incredibly becoming more and more popular, as people are looking for ways to make extra money.
There are a handful of reasons that encourage people to start a side hustle. Some want to make extra money to pay off debt, others want to build their own business on the side, and still, others want to find a way to escape the nine-to-five grind.
But whatever the reason, starting a side hustle can be a great way to increase your income and improve your financial situation.
The 40 Best Side Hustle Ideas in 2023
Of course, not every side hustle is created equal. There's no guarantee that you will succeed or even enjoy what you do for work.
However, if you know how much time you would like to spend working in exchange for some cash flow, you should consider the following best side hustles.
1. Running Facebook Ads for Side Hustle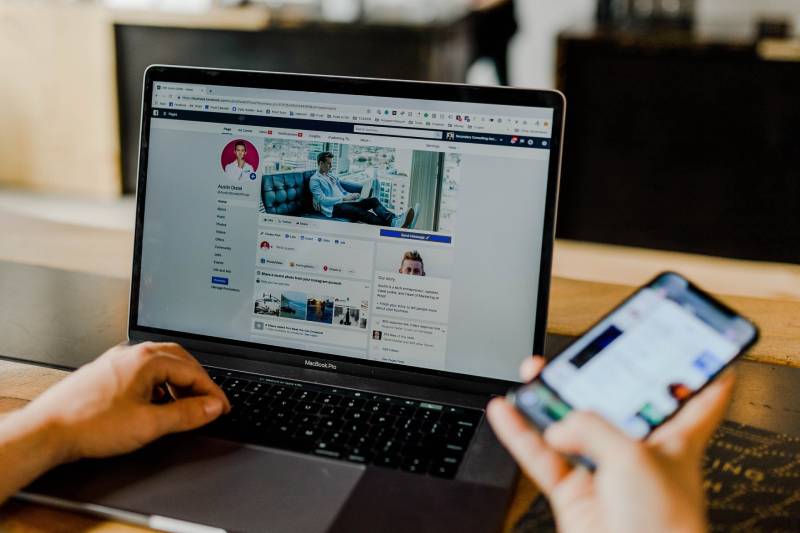 Many people spend their time surfing on Facebook and managing social media for various organizations and pages. It can be lucrative for those who manage social media to run FB ads for other brands/businesses as side hustles.
Running Facebook ads can be a great side hustle. You can start by creating a Facebook page for your business. Once you have created the page, you can start creating ads.
You should target your ads to people who are likely to be interested in what you have to offer. You can also use Facebook analytics to track the performance of your ads. Your goal is to drive as many conversions as possible.
Social media managers can also manage Facebook ads as a side hustle and manage their accounts. It requires time and effort to set up the perfect ad that will attract those interested in the product or service being offered.
As per the recent study, the average person who runs Facebook ads for social media management as a side hustle can earn up to $1500 per month.
That's a lot of money!
Of course, It varies depending on how good you are at running Facebook ads and how many hours you put in. But even just an hour or two each day—or every other night when you get off work—can add up quickly.
2. Proofreading in Your Spare Time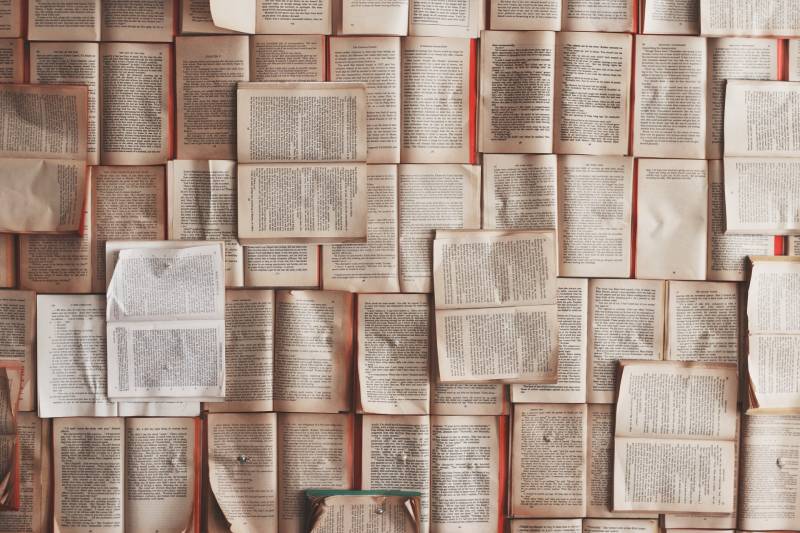 Proofreading is probably not something that every 'I need money goon thinks of doing. But, if you are just a relaxed house sitter after your routine job hours, Proofreading is the best dish to get on your plate.
The good thing about it, though, is that it can earn you some income on the side while keeping your day job or keeping you occupied when faced with the dilemma of having to work but feeling uninspired.
It has become more difficult to find quality, reliable people to help proofread. Proofreaders aren't available as much as they should be because Proofreading is not what most people seek as a primary or supplementary income strategy.
If platforms like Fiverr enable those platforms to provide proofreading services online and cut out the middle man, then platforms like Upwork (formerly oDesk and Elance) might be the way to go.
Proofreading demands a great hold on the quality of the content and authentic citation.
A person had to spend a dedicated time going through a brief content multiple times to verify if the given content falls into the guidelines or holds certain loopholes.
You need to go through online interviews, take online surveys or research papers.
3. Work a Freelancing Chauffeur
Being a personal chauffeur is an amazing way to turn your time and energy into cash, especially in places where demand for drives is high.
If you've never become one before, Try seeking out such opportunities through registering yourself in carpool organizations like Uber.
As per the recent study, an average driver can earn up to $20 per hour as a chauffeur in New York City, which gives you a whole new experience of interacting with people, as it allows you to meet with people with different ideologies.
Considering being a Chauffeur as a side Hustler can be beneficial in many ways.
Be it becoming a local tour guide or becoming a personal Corporate driver to the business who have perks for their staff. However, that might be daunting because it can affect your routine job hours.
Although being a chauffeur can be exhausting at times as it demands great attention and patience from being stuck in traffic, especially when you choose it as a side-hustling activity after a long tiring day at work.
4. Manage Social Media Marketing
Social media managers are highly on-demand, and for a good reason. They help businesses to connect with their customers and grow their online presence.
But what many people don't realize is that social media managers can also use their skills to help them start and grow their side hustles.
Social media managers can create and manage social media accounts for businesses. They can also create and manage ads, track analytics, and develop content ideas.
This makes it easy to earn extra money as a freelance social media manager.
You just need to find organic clients who will pay you enough so you won't feel like you're working all day long. An excellent place to look would be sites such as Upwork or Fiverr.
Once you've found your first client, make sure they are happy with your work before taking on any more projects.
5. Content Writing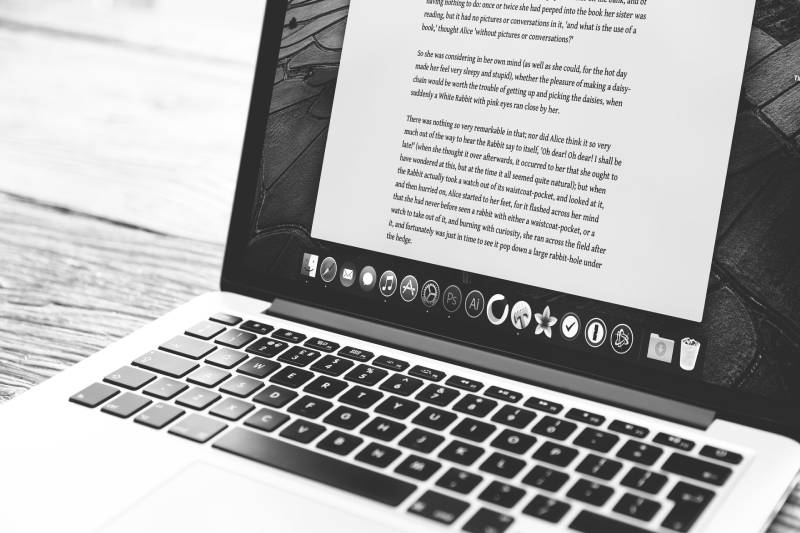 In today's digital age, content writing is a necessary skill for anyone looking to start or further their career. In addition, content writing can be a lucrative side hustle, and there are many online opportunities to get created.
The key to success as a content writer is finding the right clients and producing high-quality content that meets their needs. There are several methods of earning money with your freelance business.
Writing engaging content is required for your blog or website to get noticed. However, as it can be a bit time-consuming, there are quite a few people out there who would pay you to do the writing they're after.
Therefore, freelance content writing is one of the most popular online jobs today, where you can earn passive income and get paid for producing original and exciting documents.
Freelance writing is writing of any kind on an ad-hoc or non-permanent basis. Freelancers get paid for their work, while employers get the required tasks done at quite reasonable rates.
Content writers tend to get booked months in advance, which means that you can get the credit and get some steady work that pays reasonably well. All it requires is to get your foot in the door.
6. Freelance Photographer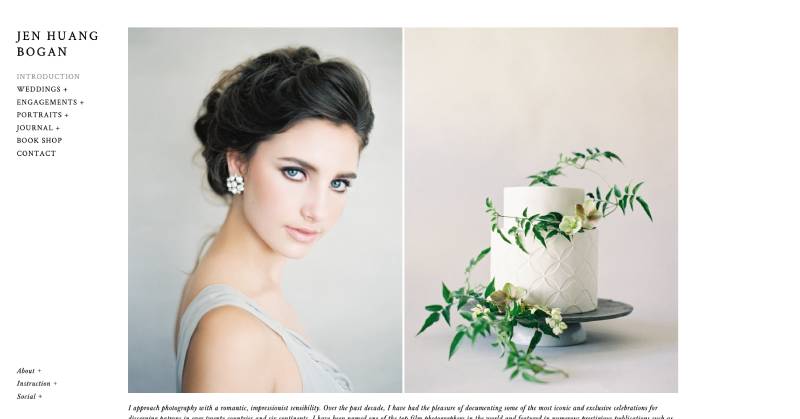 Working a full-time job and maintaining a freelance photography business on the side can be extremely difficult.
However, there are several ways to make it work. Creating a schedule for yourself is key to maintaining your freelance photography business while working a full-time job.
This will help you avoid getting exhausted or getting too stressed when juggling both jobs at once. It also allows you to stay organized so that you don't forget important deadlines like invoicing clients or sending off packages of print on demand.
A good way to start with this is by creating an Excel spreadsheet to list your services and a portfolio of all of your projects from one month to the next.
You should have columns for each project type: portraits, weddings, family photos, etc., along with dates and client names. Then, add it into the appropriate column as soon as you finish shooting a particular assignment.
If you want to keep track of how much time you spend on which assignments, include another column for "hours per week spent doing X."
This can help you reduce job hours that are taking up most of your time and whether there might be some areas in which you could cut back without hurting your income.
Do you want to start? Check out a list of the best photography website builders.
7. Catering Customers with Cooking Skills
Cooking is a profitable skill that you can use to earn extra money. Not only will you be able to help people satisfy their cravings, but you'll have the extra cash to spend as you wish.
You might even discover new dishes from other cultures and cuisines! If your passion for cooking is accompanied by a constant craving to make easy money, read on for some simple ideas.
Cooking classes are very popular around the world. This may be because people who cook together have more fun, and they can bond with each other as well.
If you are very much aware of your kitchen, you can offer cooking lessons to anyone interested. You might even choose to pair your classes with wine tasting so that you can teach others about pairing food with wines.
There are many ways of selling food online, Uber eats, and other online platforms offer great discounts to sellers and buyers.
You don't have to work at a brick-and-mortar establishment to do it. Instead, you can sell the food you cook or become a personal owner who serves limited customers.
8. Renting out your Car
Renting your car will be profitable as long as you do not spend too much money on the rental. If you already own a car, rent it out to people who need to drive from point A to B for short durations of time.
People are willing to pay good money if you provide them with a convenient service.
You have to put hard efforts into finding people willing to rent your car. Some people might want it for hours or days. Others might just need it for an hour or two.
You'll have to be extra careful about renting out your car for delivery services. You certainly will not want your brand new Lexus to drive off into the horizon covered in mustard and ketchup. That's just bad advertising. Street parking might also be limited, so you may only rent it out for local pick-ups.
Your car is a profitable side to earn passive income if you do not spend too much money on it. Paying a monthly fee for insurance and services can be daunting as your car requires it to function.
However, it's important to keep track of your car and avoid misusing it. The most common way to monitor your car is to install a tracking system, install the inbuilt camera, and acknowledge the customer before handing it over to them; also, a documented agreement could add extra protection for you if any damages are observed in return.
9. In-Home Decor Services
It's a well-known fact that home decor services are not an overnight success. It takes time, patience, effort, and the right mindset to succeed in this business.
Building your home decor empire requires hard work, but it can be extremely lucrative! Homeowners need help with everything from painting rooms to designing outdoor spaces.
If you're good at home decor, then this could be the side hustle you've been looking for.
Home decor services are one of the most popular side hustles right now. Home decor services are becoming more popular as homeowners look to designers, craftsmen, and contractors for help with repurposing or updating their homes.
A successful home decor business requires the ability to design, paint, refurbish furniture, lend your insight into what works best in different spaces, and sell at a retail level.
To be successful in home decor services, you need a solid understanding of design principles and trends, a knack for finding beautiful pieces, and the ability to keep up with market demand.
10. Affiliate Marketing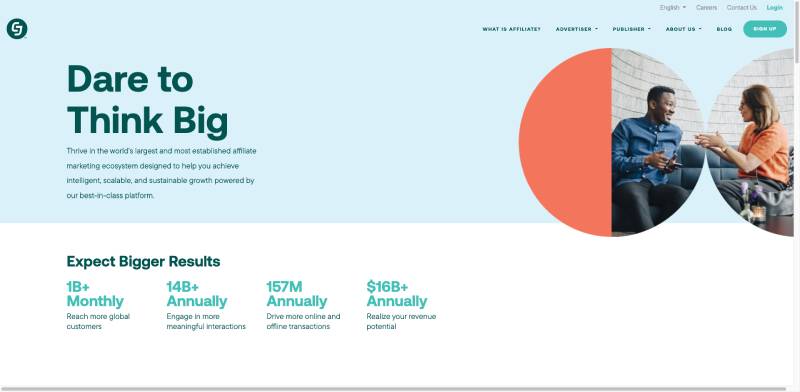 Affiliate marketing is a form of marketing and an online business model, where advertisers pay affiliate networks to display affiliate ads on their behalf. It's effortless – affiliate ad clicks lead to affiliate sales, which generate revenue for the affiliate network and the advertiser.
There are affiliate programs for all kinds of products – electronics, clothes, even space travel, etc. In affiliate marketing, affiliate networks play a vital role. Affiliate networks connect advertisers with affiliate marketers, manage the payments, and track sales on affiliate platforms.
Some popular affiliate networks include Flex Offers, CJ Affiliate, ShareaSale. There are various affiliate marketing networks to choose from, and you can find affiliate programs for almost everything.
Affiliate marketing can allow you to earn money online or from your website by promoting affiliate products and taking commissions on sales lead generation.
Minimal experience won't affect your workflow as affiliate marketing is straightforward to get into. All you need is an affiliate link or a website, and in some cases, you don't even need that.
Read some fascinating affiliate marketing statistics that can help you to create an idea of how much you can earn.You can also benefit from referral programs, which are very similar to affiliate marketing.
Referral programs are more personal. For example, the app Honeygain has a good referral program where you can receive a percentage from each referral you bring. All you have to do is encourage people to try the app using your code.
11. Hairdressing Services
If you have a passion for haircuts and giving people a new look, providing a hairdressing service can be an effective way to make money, and working as a side hustle can complement your needs.
You might think that you need to go to school for years and spend large sums of money on education to become a hairdresser. However, many professional hairstylists are now choosing to work as independent contractors.
This is because the demand for mobile hairdressers continues to increase, with many salons opting to have their mobile hairdressers rather than having one on staff. However, due to the Pandemic, the people regarded such a facility as the saloons were not functional.
The demand for mobile hairdressers has directly impacted the freelance industry of hairdressing. This is because most people are interested in working as mobile hairstylists or personal assistants to help with their busy schedules.
In addition, It has been an utmost priority for many women to work from home and explore the Fashion sense.
Making money by working as a hairdresser is excellent for busy individuals looking to earn money on the side.
Although full-time hairstylists may earn more than part-time hairdressers, you can still make enough money to help pay your bills or supplement your income.
12. Baby Sitting
Babysitting can be a great way to make some extra money. In addition, it can be an effective way to get some experience in the working world. Many people think of Babysitting as just a way to make some money, but it can also be an effective way to gain some experience in management.
Babysitting can help you learn how to work with kids, and it can help you learn how to manage your time. Such an experience allows you to learn how to control an audience with rigid characteristics.
Managing kids is always a daunting task, and one should think multiple times before signing into such an alternative job. It can be a reason for you to have a severe breakdown or even boost your mood to the sky.
But Babysitting can sometimes hit you hard as it can make you appear in court if you lack in giving appropriate attention to the child.
It can also be a great way to get some experience in the working world and generate leads by gaining confidence in people working in a corporate world.
Unfortunately, many people think of Babysitting as just a way to make some money.
On average, providing babysitting services can make up to $15-30 /per hour depending upon the customization of care services a particular child demands.
13. Dropshipping
Dropshipping is the practice of selling items without actually storing them in your inventory.
The best-known example of this would be when you purchase something from Amazon and drop ship it directly to the buyer.
Among the best side hustle ideas, dropshipping can be regarded as one of the most effective ways to make extra money in a short period.
This is great for both sellers and buyers because there are no additional fees or logistical problems that need to be considered.
Along with great benefits, it demands great efforts and time to stand out to get maximum orders.
If not on a large scale, you could take orders for customized gift parcels and deliver them to people they want to send on Christmas by keeping a small percentage of the service as your commission.
But it would be best if you kept in mind that to be a pro dropshipper, you need to have an eye for details and be fast at picking up new information because the market is constantly changing.
14. Providing Rental Rooms
Starting a rental room side hustle comes with many. Perhaps they need to make some extra money, or they want to get out of debt. Maybe they want to have a bit more financial security.
Whatever the reason, starting a rental room business is a great way to achieve these goals. When hotel accommodations are at their peak during festivals, people seek a better option to look for accommodation.
Before starting a rental room business, a few things to consider is deciding what type of rental property you want to create.
Several options are available: an apartment building, duplexes, single-family homes, and even commercial buildings like hotels and restaurants.
Even if you are not good at owning one property, you could still rent out an extra room in your apartment for extra income or a share in house expenses.
You can make anywhere from $400-$900 per month by opening up a spare room in your house or apartment to make some fast cash, and you don't have to leave the comfort of your own home.
15. Vlogging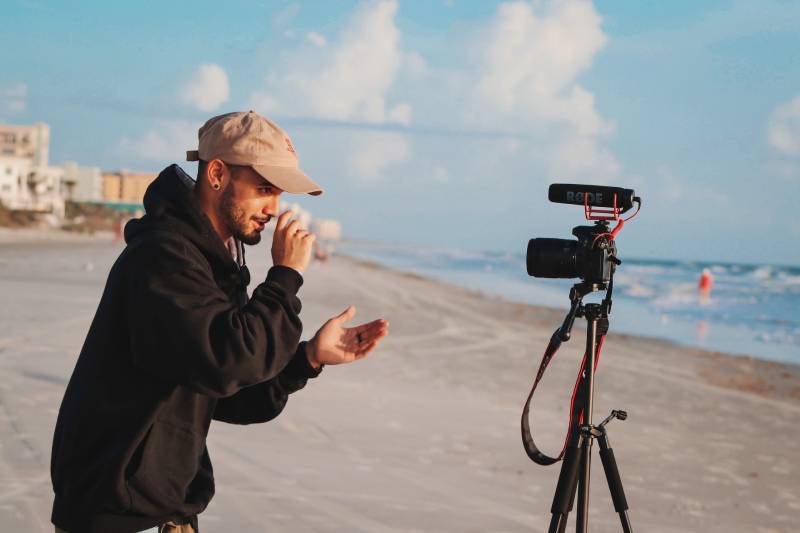 In today's digital age, many people are turning to vlog as a side hustle. Vlogging can be a great way to share your thoughts and ideas with the world. If you're interested in vlogging, here are a few tips that can help you get started.
First, start by creating a YouTube channel. No need to have an extravagant budget or anything fancy; make an introductory video of yourself talking about what you do for work if you want to earn passive income from this side business idea. Once you've created your channel, post videos regularly.
Social Media through an impactful objective you want to convey through your videos; in such a way, people with similar ideologies will get attracted to your videos and increase traffic on your content that could even make alternative income to overcome your expenses.
Once your channel gains immense popularity, many companies will connect for direct branding or word of mouth marketing for their brand, which can be an alternative way to make extra money.
16. Renting Out Pool
Summer is about to be welcomed, which means party time for many people! If you're looking for a way to make some extra cash this summer, renting out your pool for private parties is a great option.
Here are a few tips to get started:
Be flexible with dates and times. You can set up a calendar on Google Calendar or another online scheduling tool, so potential renters know when they have availability. Also, be willing to adjust prices based on demand.
This side hustle will generate income by helping party planners avoid the hassles of creating an outdoor party space. You can also offer snacks or drinks to take the place of caterers.
In addition, you can rent out pool toys and other equipment if you want to stretch your side hustle dollars.
To get the best price for renting out your pool, put together a robust marketing package that includes photos of the amenities at your home. Some fliers also have contact information for references who can speak to how well everything was handled during their stay.
To market, your advertisement about your pool puts up fliers in public spaces around town or posts information on community websites and social media pages that focus on city events.
17. Creating a Youtube Channel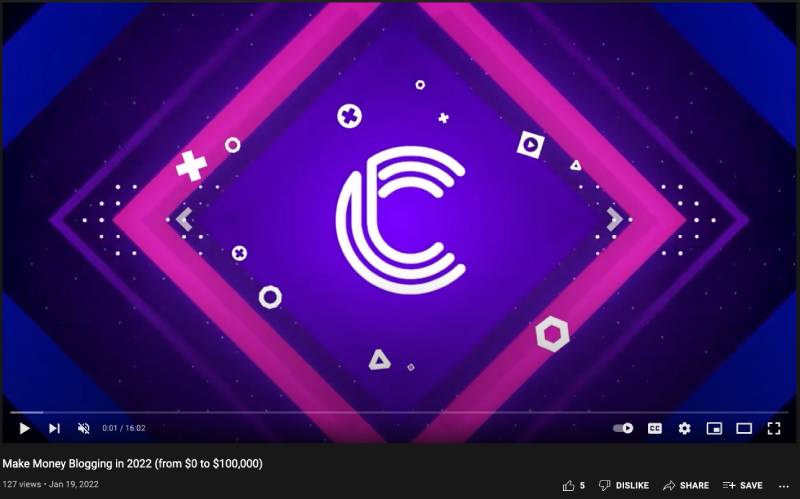 With the rise of AdBlock on sites like YouTube, it's become increasingly difficult for new YouTubers (or bloggers) to become successful if you're looking for an alternate form of income.
However, consider starting up your own YouTube channel. Becoming a freelance Youtuber requires some work and a ton of dedication.
Still, it can become a great source of extra income! There are many different ways to make money, and starting a youtube channel is a great way to add some extra income to your bank account.
You can start a channel about anything you're interested in, and there are plenty of people out there who are looking for new content to watch.
Then, if you can build up a following, you can make money through advertising or selling products or services.
There's even the potential to be paid to review stuff like books, movies, TV shows, or games. While it takes time to grow an audience and turn views into dollars, many popular YouTube channels earn good money from advertisements alone.
YouTube channels are becoming more and more popular as a side hustle. As it becomes the second largest search engine after Google, you can consider creating your channel.
According to Hubspot, YouTube has over one billion users worldwide, making it the 2nd most visited site on earth. So what's better than becoming part of this platform?
18. Small Scale Event Planner
If you are looking to become a small-scale event planner, the first thing that will be required of you is attending events.
Attending events can help you become more familiar with venues and reputable vendors, which could become clients if you have credibility.
This is an excellent way to become more familiar with the craft and become more successful as you go along.
Event planning requires not only exemplary skills in an organization but also creativity and knowledge of business, law, and art. However, event planning is beneficial for a side hustle and becomes a full-time career later on.
According to Events Bizz, "one of the most important things to become a freelance event planner is to become your boss." They explain that nowadays, many people become their boss by becoming freelance.
Thus, it is regarded as one of the most common side hustles and becoming a full-time career later on because many people become their boss and like this job.
19. Food Delivery
Food delivery is one of the best side hustle one should consider. It's a great source of making some extra money, and you can do it on your own time. Here are a few potential tips to help you get started.
Decide which delivery service you want to work for. There are several options, including DoorDash, UberEats, and GrubHub. You'll need an app that lets you accept orders from customers to deliver them. Some services also require drivers to have their car or bicycle; others don't.
There are some standard rules to get yourself applicable to work as a freelance food delivery candidate. Not only does it require following the protocols made by the delivery service, but it also meets the standards of the particular eatery.
A few things to remember, food delivery is very different from your standard restaurant job. You are not required to have any previous experience or skill set.
Most companies are looking for reliable individuals who are willing to work flexible hours and do daily deliveries.
Though it can be challenging to get into, once the ride has been mastered, it becomes a fantastic secondary job. You can make up to $30 per hour on some days and occasionally more if you work in a busy metropolitan area like NYC, LA, etc.
20. Car Wash Cashier
It is becoming increasingly difficult to find steady work in today's economy. That's why many people turn to side hustles to make passive income. A car wash cashier is an excellent option for a side hustle because it is relatively easy to learn and doesn't require a lot of special skills or training.
A side hustler car wash cashier is just one of many side hustles that can allow you to earn some extra bucks on the side. It's relatively simple to get started, and tons of great perks come with this type of job. This could be an easy way to make money.
Although this job seems easy, when it comes to being on the floor, it can make you witness hard thrills about the technical machinery. But working as a Cashier is an easy way to make money in your spare time or work as a part-time job.
21. Start Giving Music Classes
Looking to earn passive income as a music lover and singing artist, then music lessons can be your side hustle. Although setting up a music school is not an easy task, getting students for music classes can be very rewarding.
If you want music students to give music lessons, then choose a music class based on the music level of students.
Music schools and individual teachers offer different music classes. You can select any music class depending on your expertise in music.
Give music lessons to music students present in your surrounding area. Music schools offer music lessons for all music levels to pick music students based on your teaching experience.
Giving music lessons can be an effective way to make some extra money. You can teach students of all ages, and there are various ways to market your services.
Decide what type of music instruction you want to offer. This could include private lessons, group lessons, or workshops.
22. Gasoline station Incharge
Among the best ideas about side hustle that can make you some extra money, becoming gasoline in charge could be a great option. This job is relatively easy to do, and it doesn't require a lot of training or experience.
In most cases, you'll need to handle essential customer service duties and have a basic knowledge of using a machine. Plus, the pay is usually pretty good, primarily if you work for a large company.
You may not get rich doing this business idea, but you will earn enough money to fulfill your expenses as it can work as an excellent percentage for your monthly rent. Just keep your eyes open for opportunities as they come up during tax season.
Gasoline Incharge are highly in demand, especially on the stations that are linked with highways where the majority of drivers are willing to pay an extra tip for someone to fill their tanks.
However, it's pretty daunting for a person doing double shifts to manage to time for stations that far but it can give you some extra bucks on your wallet.
23. Valet service
Valet services can be a lucrative side hustle, especially if you live in a city with many high-end restaurants. You can make an excellent supplemental income by providing valet services on the weekends or during peak hours.
Start by looking out to local businesses and letting them know you're available for hire. Once you have some work lined up, invest in a quality valet parking sign to help promote your business.
It would be better if that were the only way to use such a service, but there are multiple ways to make money as a valet – and meeting new people is one of them.
Events in convention centers, hotels, stadiums, expos, etc., always have some sort of paid parking near them. So, Try to be near one of these events; you can use it as a way to generate some extra income. Your first step would be to approach the people managing the parking lot and offer your services.
It's best to know what time they usually park their cars because that'll give you an idea to make money during those hours. It's also best to work the same hours every day because most people who use such services try to find one they can rely on.
24. On-Call Technician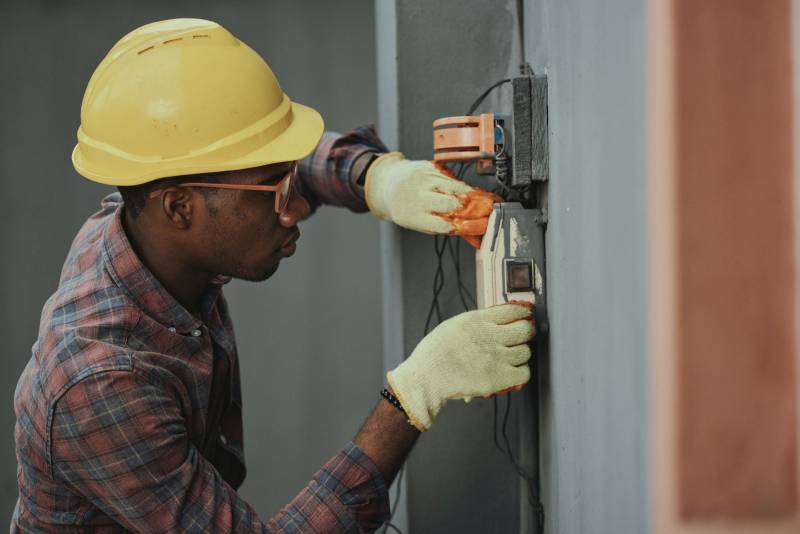 Working as an on-call technician can be a great side hustle. It can be a way to make some extra money, and it can also help you gain experience in the technology field.
However, there are few considerations to consider to work as an on-call technician.
First, you need to find a company looking for on-call technicians.
You can do this by searching online or by contacting local companies. Once you have found one, contact them about working as an on-call tech. Tell them what your availability is like so they know how often they will need you.
If possible, ask if there are any special qualifications required of you. If not, then look into getting certified through a training program that best suits the criteria of your alternative job certification.
Technicians are required in many different industries in the United States. Some of the most common technicians are medical technicians, automotive technicians, and HVAC technicians. Also, you can provide virtual assistance to your clients.
These programs usually take less than two months to complete and give you all the knowledge needed to become an on-call specialist. After completing these courses, get certified!
25. Barista
A barista is a coffee maker and server. They are responsible for making coffee and tea and serving them to customers.
The barista job can be a great side hustle because it is low-cost to start and does not require much space. In most cases, You need a coffee maker and some supplies.
You can also find work at local cafes or coffee shops. However, if you want the freedom of your schedule, then starting your own business may be better. A home-based business allows you to choose when you open and close shop.
This means that you do not have to worry about being limited by traditional hours in which businesses must operate. Some people like to early Shifts, while others enjoy working late into the night.
Your schedule will depend on what best suits you. If you are looking for flexible timings, this could be an option.
You can set your hours and decide how many days per week you wish to work. There is no limit as long as it does not interfere with other aspects of life, such as family time.
26. Gardening
If you search for a side hustle idea to make some extra money, gardening might be the perfect option for you. Gardening can be an effective way to earn some extra income, and it can also be a lot of fun. To work as a gardener and make some extra money, there are a few things that you will need to do. First, you will need to find a job as a gardener.
Gardening is an excellent hobby that can easily be turned into a side hustle if you've got the motivation and time for extra income. If time is not an issue, this business can successfully replace your full-time job.
Producing your vegetables and fruits is one of the most profitable options to get started with this side business idea. However, it also requires specific knowledge and considerable money for the initial investment.
Having a greenhouse can give you perks like growing various vegetables and fruits that are more expensive to purchase from the grocery store.
However, there are other options for getting started with a profitable side hustle from home without the need for greenhouses.
Plants found in your local garden center and requiring little sunlight will do just fine to get you started. With this side business idea, you can quickly begin earning extra cash while enjoying a relaxing time outside tending to your plants.
27. Conduct Tuitions for English Online
As everyone knows, many people would love to learn English. And since the demand is always present, teaching English online also seems like a great way to earn passive income by the side.
Thanks to globalization and improvement in technology, it is now possible for anyone to teach online. But before you reach out your hand and prepare your first English lesson, it is essential to know what you need to do.
You can teach in two ways: face-to-face or online. Both carry equal pros and cons, but many people lead each course in the end. So if you're still not sure which option suits you better, here are some valuable tips on teaching English online.
Many tourists look for a linguistic coach to communicate with a local citizen. Still, they cannot somehow deliver the message with your skills and proficiency over the language. Instead, you can create an online forum for people to connect and communicate.
Another benefit of teaching English online is that it boosts your confidence in dealing with your clients and helps you sharpen your skills over a specific language.
Looking to start an online course? Check out the best online course platforms.
28. Paper Crafting Business
With the rise of online crafting communities, more and more people are looking for ways to make a little money as a side hustle by crafting. While some people may think that paper crafting is a dying art, there are still many opportunities to make money by crafting with paper.
As a side hustle, paper crafting may not be the first thing that comes to mind. You might think this is only a hobby or something practiced by women who are bored at home.
Well, maybe in some cases, but you can get paid with it too! If you're good enough, creativity and patience never hurt anyone if used for something productive.
When you want to open a paper crafting or scrapbooking store, bulk orders are one of the first sources of income. However, these people would only buy from you if they're satisfied with your work and quality.
On the other hand, house party sales require more effort and time to earn less and stay busy. So you set up a booth and use your creativity to come up with samples and demonstrate techniques like creating wedding invitations, scrapbooks, cards, etc.
Some paper crafters are commissioned to do orders from those who have special projects or just want you as their designer. This is the best way to earn a lot of money from paper crafting.
You can also make a blog or YouTube channel, write tutorials for free, or charge a fee to teach people new things. You may also sell e-books, primarily image files of your designs that you can easily create through programs like Photoshop.
29. Bookkeeping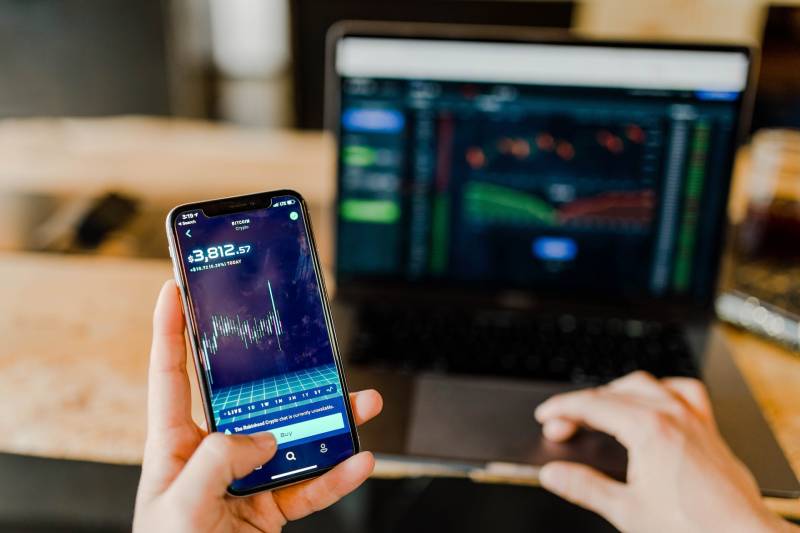 I am sure that you already know that bookkeeping is an essential part of any business or organization, but did you know that anybody can do it?
Since the information inside the books of accounts is so sensitive, only professionals can work on it. But it does not restrict you from choosing it as an alternative job!
But before you jump into this line of work, you must understand that it is not an easy job. You will have to study all the accounts and books very well before starting your work.
However, since diverse types of funds are involved in the process, you should handle them with ease.
Bookkeeping is an in-demand skill, and there are many ways to earn money through it.
For example, you can work as a freelance bookkeeper, start your own bookkeeping business, or find a job with a bookkeeping company.
There are numerous options to make money through bookkeeping, and there is no certain restriction to choose one depending upon your qualification.
It is a crucial job, and you need to have proper training and understanding of the subject. If you still think you can do this as a side income, we will help you get started!
30. Swimming Coaching
Swimming is a great exercise that can help you stay in shape, but did you know that you can also make money as a swim coach? If you have the necessary skills and experience, there are plenty of opportunities to earn extra income as a swim coach. Here's how to get started.
Select the type of coaching you want to do. There are many different types of swimming, so you need to decide which one you want to focus on. You'll need to consider all these things before deciding if this career path is right for you. Once you've decided what kind of coaching you'd like to pursue, it's time to look into certification programs.
However, it is not everyone's cup of tea to swim in such large pools because sometimes they can look intimidating. Nevertheless, the size of the collection does matter when it comes to swimming as it can make a big difference to your performance.
Swimming classes are a great way of learning swimming if you want to make a career. It can help anyone interested in swimming or water sports and many people have benefited from them without knowing.
There are various sources to work as a swimming coach, but the best one is by taking lessons yourself. In addition, you can register yourself with multiple clubs or organizations that are into water sports.
They are the best place to pick your first job as a swim coach because they have all the necessary training equipment and other things required for swimming classes.
31. Driving School Wagon
When you think of a side hustle, driving a school bus may not be the first thing that comes to mind. But for some, it can be a great way to make some extra money.
School bus driving is an excellent option for people who want to stay home with their kids or for those who are retired and want to earn a little extra money.
However, this side hustle business will only work if people recognize you as an expert in your field for driving; otherwise, nobody will visit you. To get their attention, you need to advertise yourself.
This might be an excellent idea for a side hustle but can be daunting at times as it carries a sense of responsibility for children's security and the company you are affiliated with, as they have some SOPs and a list of services to fall in.
The hours are flexible, so there will always be another opportunity if your schedule doesn't work out for one day. Plus, you get paid per hour, which means more income even when you aren't working!
Of course, you could also do this as an occasional part-time job on top of your regular 9-5 gig.
32. Gym Trainer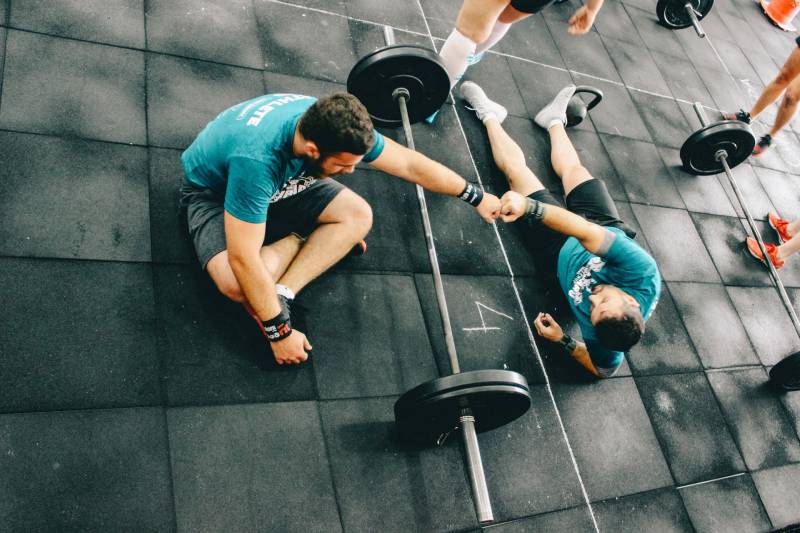 Working as a Gym Trainer is the best side hustle idea because you can make your own hours, work with people who are motivated to get in shape, and you can help them improve their health.
In order to be successful as a Gym Trainer, you need to be knowledgeable about fitness and have excellent communication skills. You should also be able to create a workout routine that meets the needs of your clients.
If you enjoy working out yourself or helping others do so, this may be an ideal fit for you!. But make sure to represent yourself as one that portrays fitness and health in the first place.
33. Serving in Hotels as Butler
Hotel Butlers can make a lot of money in tips. They also get to learn about different people and cultures. In addition, it might be an effective way to network with people in the hotel industry.
The job can be demanding, but it is also fun. Hotel waiters often receive free meals and discounts on rooms.
You might be hesitant to work as a butler first to face people with the same social circle, but it can give you a whole new experience of interacting with people that can be beneficial in the long run.
34. Virtual Assistance
There's been a growing trend for virtual assistance by the companies people who have started working as virtual assistants alternate to their full-time jobs. And for a good reason – virtual assistance can be a great side hustle.
It's a flexible job that can be done from home so it's not always a hassle to become a virtual assistant, and there are a variety of tasks that virtual assistants can do depending on their skills and interests. In addition, as the demand for remote workers continues to grow, many new career paths are emerging.
These professionals call customers with questions or complaints about products and services. They may also take orders over the phone or via email. In addition, many companies hire customer support staff remotely because it allows them to work conveniently in their schedules.
35. Start an alterations business
Have you ever wished you could hem your dress or make minor tweaks to a shirt? Well, with a little bit of research and some practice, you can start your own alterations business. This could be a good business idea or a side hustle to generate extra income.
The first step is to decide what services you want to offer. Do you want to specialize in dressmaking, tailoring, or simple repairs
Next, find out if any local businesses need these types of services. If so, then you will know where to look for clients. You may also choose to create an online presence by setting up shop on Etsy or another site like Zibbet.com.
36. Printing Services
Providing printing services can be a practical way to earn some extra cash while having free time on your hands. Many companies earn extra income by an arm and a leg for their printed material, which gives you an edge by setting much less than them.
If you're already home printing your work, then you might as well take up orders for outsourced material printing. You can start small by offering letterheads and flyers or go big by offering business cards and postcards.
Printing services truly depends upon the Print on demand by the clients can also shower more than your routine job if taken into consideration it can work as a hometown small businesses that can give you
37. Grocery Shopper
Lately, more and more side hustles are becoming available to the general public through sites like Uber or TaskRabbit. One of my newest side hustles is working as a grocery shopper in Instacart.
Instacart is an active on-demand grocery delivery service that connects users with local stores. Instacart works by having shoppers pick up groceries from stores like Whole Foods or Costco and deliver them to the customers.
Instacart online has a map of users and where they are located; the closer to the user, the better chance there is to become a shopper to get an order.
Similarly, this could work as a practical side hustle to earn extra income to pay your gasoline and car wash bills.
38. Virtual Receptionist
Virtual receptionist jobs are a great way to earn additional income by creating a side hustle. Virtual Receptionist is the right choice for assistants who want to work independently but still provide an essential service.
A virtual assistant (VA) provides administrative support and become a virtual assistant to clients remotely from their homes or office. The VA's responsibilities may include communicating over the phone and email, managing calendars, travel arrangements, billing, and bookkeeping. In many cases, VAs work from home to accommodate clients' needs.
Their primary responsibility is to provide administrative support services to clients remotely using their computer and telecommunications equipment such as faxes, copiers, and phones.
39. Cinema Ticket Collector
Working as a cinema ticket collector is a great way to make extra money. It's a side hustle that can quickly be done in your free time and doesn't require any special skills.
All it demands is a good attitude and a willingness to help customers. As a ticket collector, you will be responsible for greeting customers, scanning tickets, and answering any questions they may have.
40. House Cleaning Services
Working as a house cleaner might be challenging but can be a great way to make extra money. It's a simple job that doesn't require much training, and there are always people who need their homes cleaned.
Here are some tips to consider for finding work as a house cleaner and maximizing your income.
Start by registering with a house cleaning service or online platform. There are many of these services available, and they can help you find cleaning jobs in your area.
Make sure you're adequately insured. You'll likely be working with costly equipment, and you'll be liable should anything happen while you're cleaning someone's home.
Benefits of Side Hustles
There are many benefits to working even if you already have a full-time job or busy schedule. It can help you save money, make more money, and improve your skills.
A side hustle can also help you network with other people in your field, giving you more experience in your chosen career.
Here are some common benefits why a side hustle is a great idea for you:
1. Additional Income for Your Future
Having a side hustle will help your future self become financially independent and secure, but you must remember that money is only one of the benefits that you can get from having a side hustle.
2. It Keeps You Away From The Traps Of Laziness
Having a side hustle makes sure that your free time is not limited to staying idle at home, playing video games nonstop, and watching other people's lives through social media. Having side hustles is an effective way to ensure you won't stay lazy and keep your eyes on the bigger goals.
3. It Gives You A Sense Of Accomplishment
Having a side hustle gives you a sense of accomplishment rather than having no direction in life or spending more time uselessly. In addition, having financial freedom will allow you to do what you want to do.
4. It Helps You Have More Free Time for Your Family and Friends
Having a side hustle helps you have more time for your family and friends. It's a rewarding feeling to spend more time with the people who matter most without compromising the work at hand, especially when you are living the kind of life where time is money.
5. Your Side Hustle Is A Source of Creative Energy
Having a side hustle allows you to tap into your creative energy and discover hidden talents that may just be useful one day. As you gain expertise in your tasks, the side hustle will turn into side income, which can improve your life and live out your dreams.
6. A Side Hustle Allows You To Do Something That Matters To You
Having a side hustle allows you to start doing something that matters to you or simply following your passions like making music, teaching, and many other side hustle you can do as an alternative career or couldn't manage to give your time to these hobbies.
7. Interaction with people with Different Mindsets
A side hustle allows you to meet new people who are just as passionate about what they do as you are. As a result, you can increase your social circle through side hustles that can become your friends, customers, or even partners with similar goals and dreams.
8. Side Hustle Is An Investment To Your Future
Having side hustles makes you develop financial skills that will allow you to move forward in life; side hustles can be a stepping stone to a better career and business. Side Hustles can even work as a turning point if the cause of earning could be beneficial to the large scale of the audience.
9. Side Hustle Allows You to Be More Productive
Having side hustles allows you to focus more on what's important rather than having side jobs that waste your time and don't pay you well. Side hustles also let you maintain the side income that could help with your bills, which can reduce your stress and allow you to work on side projects that matter to the world.
10. More Chances Of Achieving Goals
Having side hustles allows you to have more opportunities to make extra money which could help push you forward. With side hustles, it is possible for anyone who has the right attitude, discipline, and motivation to make side income through side hustling. With side hustles, you could have more chances of achieving your goals.
11. Achieve Financial Freedom
Having side hustles allows you to achieve financial freedom and will enable you to make side incomes that will eventually help with the bills and improve life quality. With side businesses, there is a higher chance of financial freedom where side income will become the main source of income.
12. Allows You To Maintain A Balance in Life
With side hustles, you can maintain a balance between work and home. It's easier for side businesses to thrive because it doesn't require working hours limited by your job or formal business. If done right, side hustles can be effective at side businesses done in spare time, allowing you to have more balance between life's work and family.
13. Side Hustle Allows You To Have A Career that Matters
Having side hustles allows you to have a career that matters because side business will teach you valuable skills that could give you side income. As a result, you can have more side incomes that could help with the bills and give you a good life without worrying about money with side hustles.
FAQs
What does side hustle mean?
A side hustle is an alternative job or business that you do and your primary job. It can be something you do in your spare time to make extra money, or it can be something you do to build your skills and portfolio.
Is a side hustle worth it?
Earning extra income is always beneficial. However, It depends on your goals and what you're looking to get out of a side hustle. If you intend to make some extra money on the side, you should look upon something that can grant extra income in minimal time.
What is a side hustle business?
A side hustle business is a business that you start on the side in addition to your full-time job. A side hustle can turn into a small business to a freelance project. 
How do you start a side hustle?
There are a few standards to consider before getting started with a side hustle:
Choose an idea for a side hustle that you're passionate about. This will make it easier to stick with it over the long haul.
Do some research to see if there's a market for your side hustle idea.
Create a business strategy and track your progress.
How much can you earn through side hustle?
Your earning depends on the type of side hustle and how much time you put into it. Some people make a full-time income from their side hustles, while others make a little extra money each month. It's mandatory to remember that you need to be careful not to overcommit yourself and end up with too much work.
Conclusion
Side hustling is essential for several reasons. It can help you earn extra income, gain experience in new fields, and network with people who can help you achieve your goals. If you're looking for ways to boost your income, side hustling is a great option. So get started today and see how side hustling can benefit you.
Side hustling has proven to be a great way to earn extra income. It can help you pay off debt, save for a rainy day, or even achieve your financial goals. If you're looking for some side hustle ideas, we've listed 40 of them here. So don't wait any longer – start side hustling today!
Want to Learn More?
Check the guides below:

Ludjon, who co-founded Codeless, possesses a deep passion for technology and the web. With over a decade of experience in constructing websites and developing widely-used WordPress themes, Ludjon has established himself as an accomplished expert in the field.