If you are new to Ethereum or cryptocurrencies in general, this article will guide you perfectly to learn about Ethereum wallets and Ethereum itself. It will also introduce you to the most secure and user-friendly wallets to store ETH. Before moving on to the top 9 best wallets, let's look at what Ethereum is.
Ethereum is a public blockchain-based platform with smart contract functionality. Additionally, it provides its native cryptocurrency, Ether (ETH). Ether can transfer from one Ethereum account to another. The value of this cryptocurrency is second only to Bitcoin in the market.
You can interact with your Ethereum account using the wallet, an online application. Therefore, you can view your ether balance through your wallet. In addition, you can also deliver or receive transactions and connect to other applications through it. Many applications allow the connection of several accounts through one wallet.
Over the past years, many wallets for Ethereum have sprung up everywhere. It is a plus point that people all around the world can set up their accounts online. However, this surge has given rise to many non-secure and unreliable wallets that allow hackers to mess with Ethereum accounts. Therefore, we have listed the top wallets to store Ethereum securely.
The Top 10 Best Ethereum Wallets to Store ETH
Largest Ethereum Trading Platform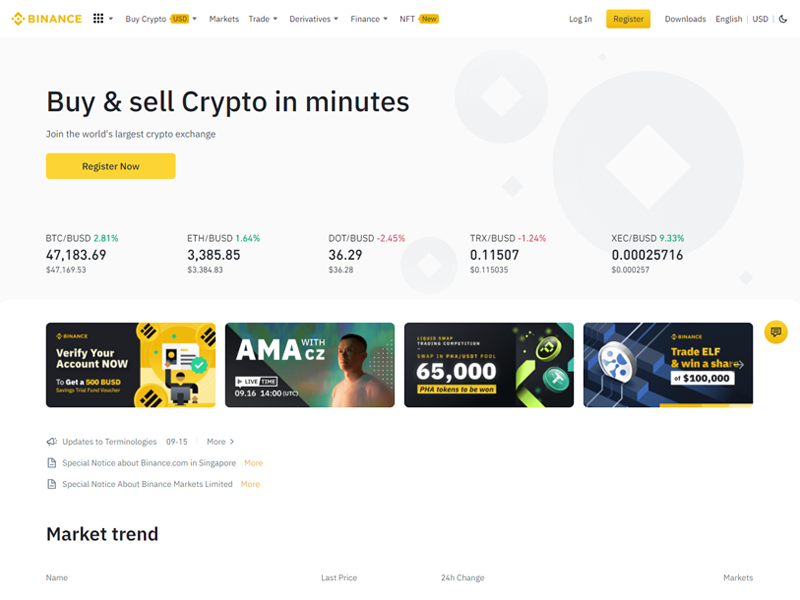 Binance is one of the most leading platforms to set up a crypto wallet. It offers trading with about 150+ cryptocurrencies. Binance provides API, which is an efficient way to compute and keep track of your trading history. It has a clear vision to increase the freedom of money throughout the globe. Thus, they progressively work to improve lives.
Binance is a user-focused platform, which strives to protect the trust and privacy of its users. Its top preference is the satisfaction of Binance users. Over 1,400,000+ secured transactions take place per second through this platform.
Although Binance offers countless services and equips many features, here are the main features of Binance:
Features:
Wide range of tools
This application provides various tools for online trading, which ultimately results in secure and convenient trade across the globe. Binance's Eth wallet offers the world's biggest crypto exchange from where you can buy crypto easily with your card. It provides tracking of prices and charts within the application.
Security
The platform is highly secure and protects your wallet from hackers. You are the only one who has access to your crypto wallet. This platform doesn't collect your data and provides 24/7 phone support.
Compatibility
This application is suitable for iOS, Web, Android, and PC users. It supports the following coins: BTC, BCH, LTC, and ETH.
Type of wallet
Binance is a software type of crypto wallets.
Most Affordable Ethereum Platfrom & Wallet
Kraken is one of the world's most reliable and best software wallets for Ethereum that offer its users financial stability. They do not compromise on security and provide total reserves, healthy banking relationships, and high-standard legal compliance.
Moreover, Kraken has assembled a world-class security team so that its users can set up a secure wallet.
In addition to its high-level security, Kraken offers single-click buy and sell of different cryptocurrencies.
Features:
Security
As explained above, Kraken never invades the privacy of its users. Moreover, it provides 2FA to keep your account secure. Its automatic system checks for all errors itself.
Customer support
Kraken offers 24/7 phone support through which you can register any complaint. Furthermore, you can also reach their legal team via live chat.
Supported coins
Kraken supports a wide range of cryptocurrencies. Some of them are BTC, ETH, LiteCoin, Cardano, Dash, Zcash, etc.
Type of wallet
Kraken is a software wallet. You can store your ether tokens in your Kraken account for easy access and convenient exchange.
Best Ethereum Physical Wallet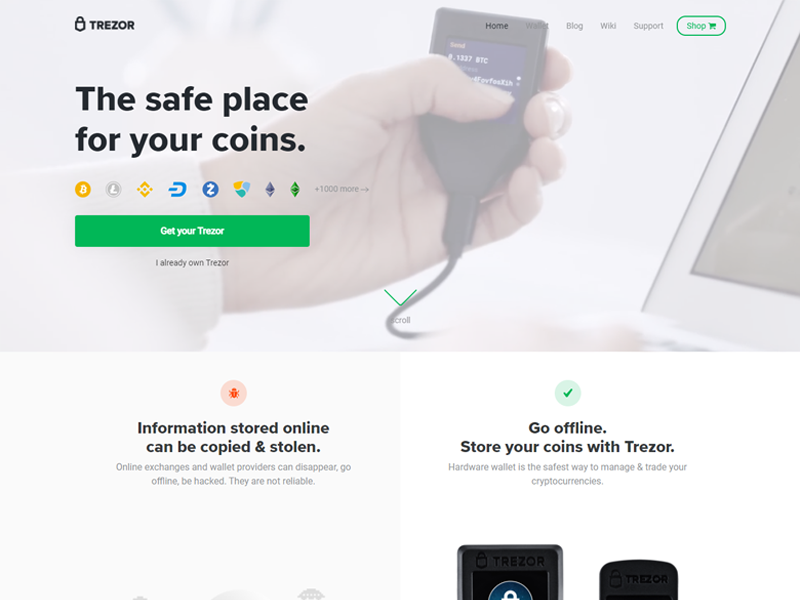 TrezorOne is the best wallet if you want to store your Ether offline. TrezorOne ensures the security of your assets with top-quality security systems.
Therefore, a hardware wallet is the securest way to safeguard your crypto from hackers and cyberattacks. In addition, you can easily store, buy, and sell your coins within the secured environment of TrezorOne.
Moreover, it also provides speed recovery. Here are some shortlisted features of this hardware wallet that make it user-friendly and easy to access.
Features:
Security
TrezorOne offers highly-secured offline storage that prevents all types of cyber-attacks. It also grants you the privilege to hide your private key, which you use to access your crypto.
Five-star customer support is always ready to guide and help you. Feel free to contact phone support anytime.
Specs
This wallet supports more than 1000+ cryptocurrencies and offers a convenient and easy-to-use touch screen. This wallet is simple to use. There are dozens of brand-new features on their desktop app. It is a hardware-type crypto wallet.
Supported platforms
TrezorOne supports a bunch of platforms such as Windows, MacOSX, or Linux.
Supported coins
This offline wallet supports BTC, ETH, BCH, LTC, LINK, XLM, HT, USDC, DASH, etc.
Best Ethereum Wallet for Browsers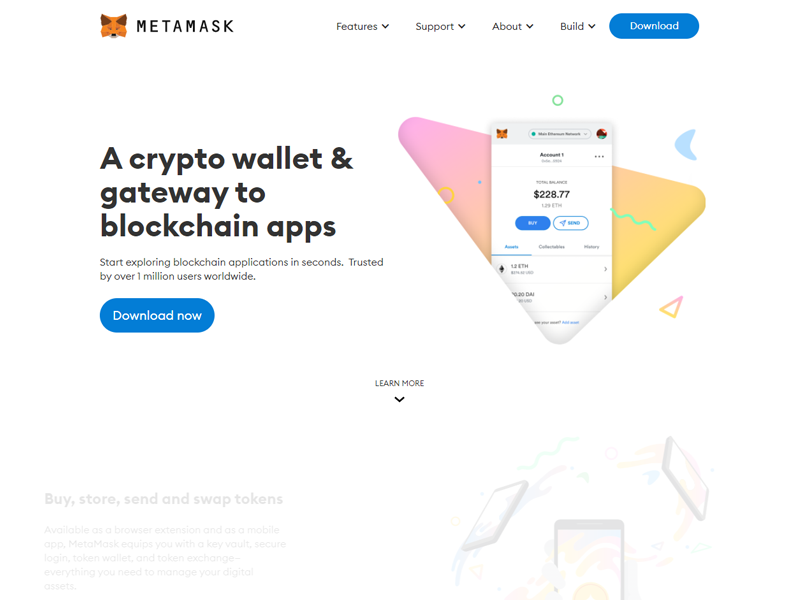 Metamask, a browser extension and mobile app is trusted by over one million users worldwide. You can manage all your digital assets, such as Ethereum, using this software.
Moreover, it allows users to access the Eth wallet very conveniently. Hence, Metamask is a reliable source to entrust your coins.
You can always choose what information to share and what to keep exclusive to yourself. It perfectly depicts what an ideal wallet should offer its users. Through Metamask, you are always in control of when interacting with Dapp (decentralized application).
Here are some features that Metamask offers.
Features:
Specs
Metamask offers you several services on opening an account such as key vault, secure login, token wallet, secret recovery phrase, and token exchange. It also searches for the best rates for you. Metamask is a software-type crypto wallet.
Supported platforms
Metamask is available on the extensions of the following browsers: Firefox, Brave, Opera, and Chrome.
Supported coins
Metamask supports ETH and ET-related tokens.
Security
Metamask keeps your passwords, private keys, and secret recovery phase safe on the installed device. It also sends confirmation requests when sharing your account address. This wallet also provides its users a personal recovery phrase to get back your account after forgetting the password.
Best Secure Crypto Wallet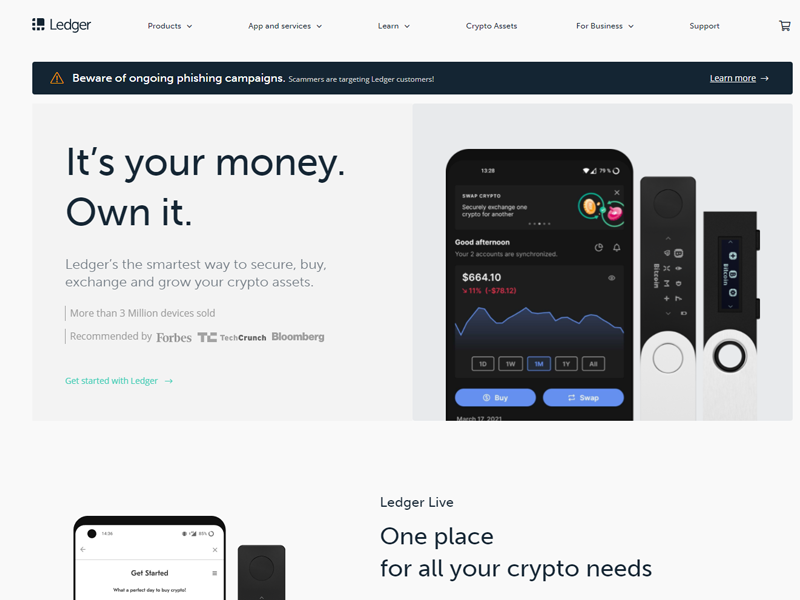 Ledger Nano S is one of the securest crypto wallets. It is a hardware wallet that safeguards its users' digital assets in the brilliant way possible. Moreover, this wallet is the ideal way to exchange, buy, sell and grow your cryptocurrencies.
Furthermore, Ledger Nano S also features in Forbes, TechCrunch, and Bloomberg. Through Ledger Nano S, you can get access to Defi apps, NFTs projects, and more.
Let's discuss the exceptional features that this hardware Ethereum wallet has to offer its users.
Features:
Specs
We can easily set up Ledger Nano S with the help of USB-compatible devices. It allows you to monitor and safeguard all your digital assets in one place with great convenience.
This wallet keeps your Ethereum coins offline and protected. In addition to everything, Ledger live app enables users to keep track of their crypto all the time.
Security
This hardware wallet provides a couple of ways to secure your PIN and recovery phrase. It also offers 2-factor authentication, which dynamically enhances its security.
In addition to this, it also shields your crypto from all types of cyber-attacks.
Supporting platforms
Platforms such as Windows (7+), Mac (10.8+), and Linux supports Ledger Nano S.
Supporting coins
The Ledger Nano S is a hardware wallet that supports several coins. Some of them are BTC, ETH, XRP, EOS, and LTC.
Best User Friendly Crypto Wallet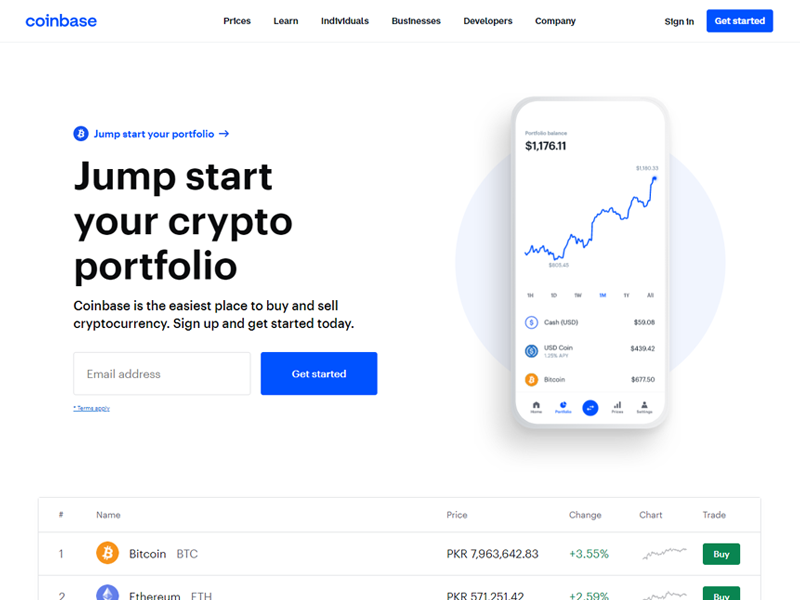 Coinbase is perfect for exchanging coins, buying and selling coins, and storing crypto along with transferring digital currency from one place to another. This program also safeguards digital assets offline. Furthermore, the plus point of this wallet is that it's available in 100+ countries.
Along with providing secured transactions, Coinbase offers a wide range of services to its customers. It also gives highly protected storage of digital currencies. Following are the main features of Coinbase.
Features:
Specs
It is a well-recognized cryptocurrency exchanging platform with over 35 million verified users where You can buy, sell, exchange, and store your crypto in one place.
It shows how efficient and easy-to-use this platform is. All of your assets are in a secured vault for security reasons. On signing up, you get $5 for free. Moreover, you can also gain interest in your crypto. It is a software type of wallet.
Security
It is a very secure wallet. It prevents your crypto from getting attacked by hackers and secures it from other threats that come with storing digital currency online.
Supported coins
Coinbase accepts a variety of coins such as BTC, BCH, LTC, and ETH. Therefore, you can conveniently store these cryptocurrencies on your Coinbase Wallet.
Availability
It provides an app that is available on both Android and iOS devices. Moreover, this wallet gets support from some hardware wallets such as Ledger and Trezor.
Best Desktop Wallet for Beginners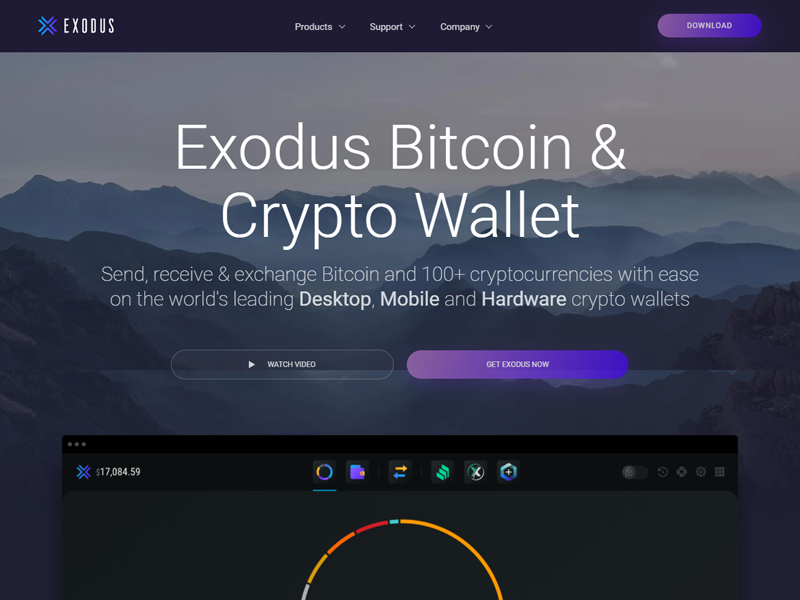 By providing high-end security for cryptocurrency, the exodus got selected as one of the best crypto wallets. It strives to provide services like buying and selling crypto and storing and transferring digital assets all in one place.
Therefore, it is considered a convenient and user-friendly wallet.
It is the world's leading desktop, mobile, and hardware wallet. Through one single application, you can manage and control your digital assets. You can even exchange crypto with only two clicks!
These are the main features of the Exodus.
Features:
Specs
Your digital currency remains secured and protected offline with the aid of Trezor hardware. Through exodus, you can monitor the live situations of the market, which helps you find the perfect timing of buying or selling crypto.
Security
Exodus also offers 24/7 human support for its users. It provides a high level of security that ensures the safety of your cryptocurrency.
Wallet type
An integrated exchange feature and a simple interface are characteristic of the Exodus wallet. A feature that makes Exodus one of the most popular is the ability to swap between various cryptocurrencies. Currently, Exodus allows exchanges between over 100 different cryptocurrencies.
Supported coins
Exodus supports about 140+ assets and is working to provide more. They inspect and the new digital currencies and then add them to their list. It shows the level of love for customer satisfaction.
Best User-Friendly Mobile Wallet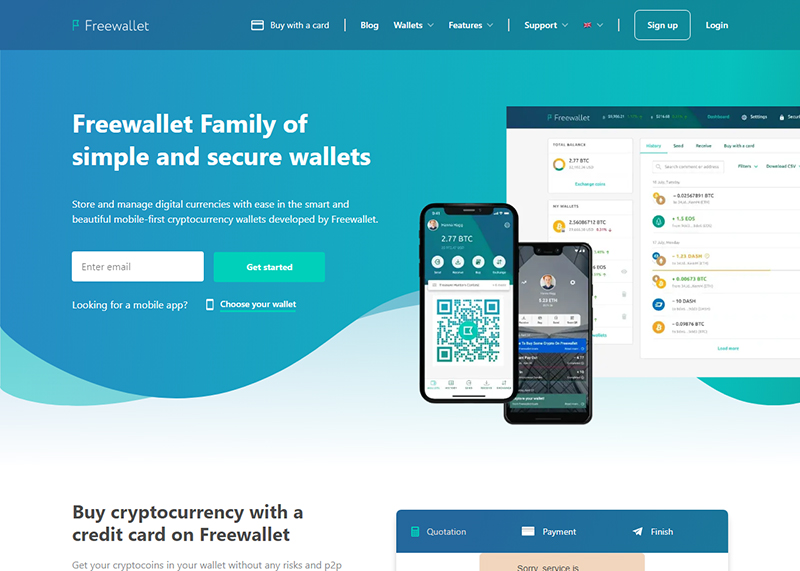 Thanks to the variety of assets, easy interface, and built-in exchange this app takes users on a smooth journey to the world of crypto. Here you can buy, store and exchange crypto, as well as buy 1000+ gift cards, pay for your phone with BTC and transact several hundreds of ERC-20 tokens.
The universal multi-coin app aside, the company is proud to maintain 20+ apps each tailored to their own coin.
Features:
Specs
With Freewallet, it's always possible to recover access. No backup of data or seed phrase is required.
Security
Freewallet takes care of your security by prompting a mandatory PIN code and email verification of your transactions. Also, 2FA and the chain of multiple email addresses for verification can serve advanced security if you'd like to.
Wallet type
Freewallet offers mobile and web platforms with built-in crypto exchanges. The availability of 100+ assets for instantaneous exchanges is one of the most attractive features of the app.
Supported assets
Freewallet supports 63 coins and several hundred ERC-20 tokens. More assets are coming.
Best Platform to Withdraw Ethereum in Money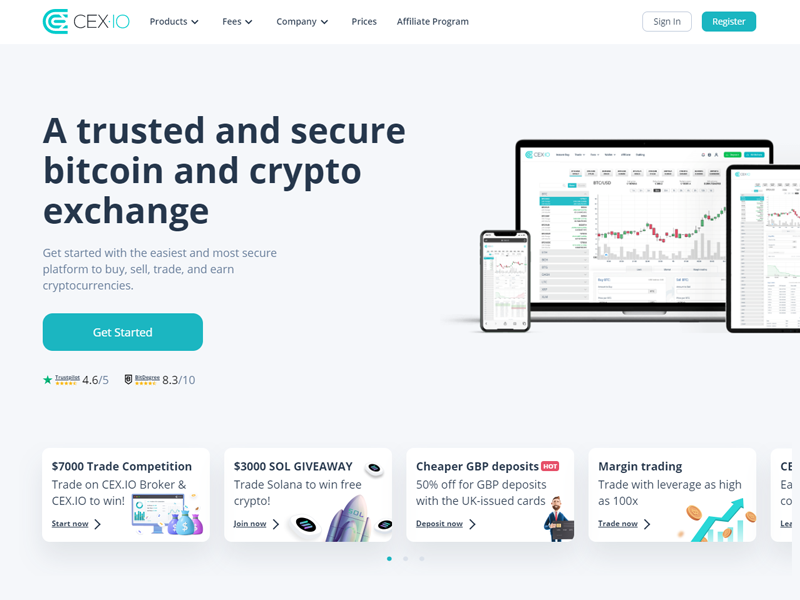 Cex.io allows its users to sell and buy cryptocurrencies with great convenience and security. You can become a crypto owner in some minutes only using your debit or credit card through cex.io.
The wide range of payment methods eases the process of buying or selling digital currencies. Their wallet has complete protection from all types of cyber-attacks. Therefore, Cex.io has over 4 million active users.
In addition, this platform has appeared in Forbes, The Telegraph, CNN Business, and many more. The list of features offered by Cex.io is below.
Features:
Specs
Regularly expands the list of available cryptocurrencies. They work to implement safe and secure payment methods and work with reliable banks for money transfers.
Moreover, Cex.io offers an easy and wide range of money withdrawal methods. The app displays the record of transaction history along with the current balance.
Security
To secure users' assets, they provide cold storage, full encryption, and protection against DDoS attacks. Nothing beats cex.io when it comes you high-end security.
Supported coins
Through cex.io, users can easily buy cryptocurrencies like BTC, ETH, and XRP with USD. They also offer instant cashback to their users.
Wallet type
Cex.io is simply an exchange wallet. A cryptocurrency exchange wallet is a unique option for storing cryptocurrencies.
CEX.IO accepts various deposit methods, such as credit or debit cards, international transfers, Skrill, local bank transfers, and cryptocurrencies. A CEX.IO wallet stores the funds safely and allows them to be purchased, sold, traded, or withdrawn.
Best No KYC Wallet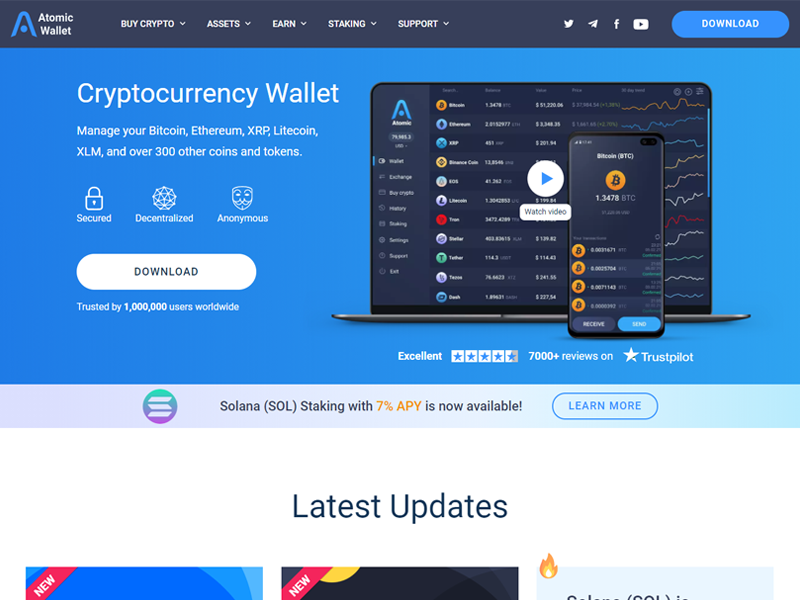 Atomic wallet is one of the most in-demand and internet crypto wallets because users can manage Bitcoin, Ethereum, XRP, LiteCoin, and other coins and tokens through this platform.
Moreover, you can also exchange cryptocurrencies in lighting speed with the Atomic wallet.
It has over million trusted users all across the globe. It also provides cashback, which adds to its security and reliability.
The atomic wallet has a lot to offer to its users. However, some of its main features are below.
Features:
Specs
You have total access to control your funds. You can earn multiple rewards on staking. No account or verification is needed to set up a wallet for Ethereum. In addition, no one can block your trading.
Security
In case of any complaint or hassle, you can contact the 24/7 available helpline of atomic wallet to get help. It completely protects your identification and wallet data.
Supported coins
You can purchase Bitcoin, Ethereum, Ripple, Bitcoin Cash, Litecoin, and other top cryptocurrencies through an atomic wallet. This fantastic range of digital assets attracted lots of new users.
Wallet type
The Atomic wallet is available on all major operating systems: Windows, macOS, Linux, Android, and iOS.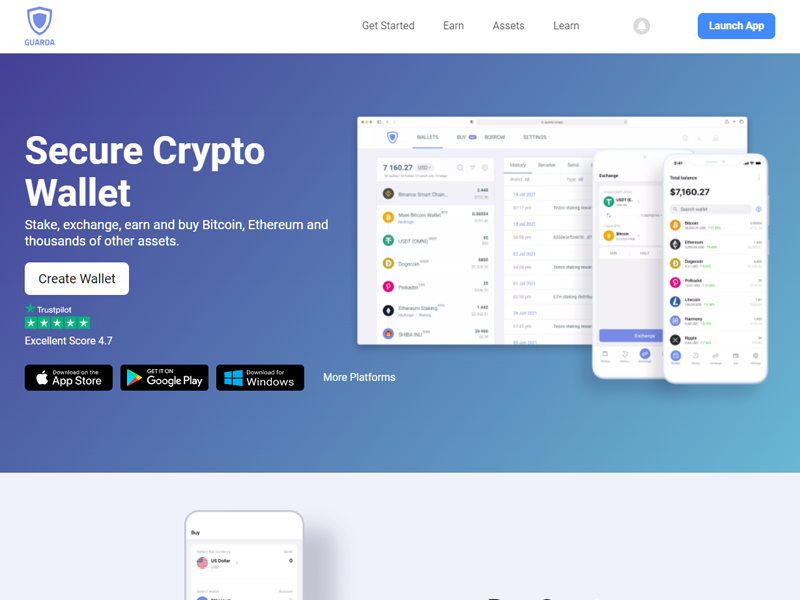 Guarda is an all-in-one crypto wallet that supports around 50 currencies in which Ethereum plays a central role. It has modernized attributes that aid in managing multiple cryptocurrencies with complete support to the stake, earn, buy or exchange the coins.
The task of staking was never easy before Guarda's trending assets in action, which even ensured a gain of 40% from the total annual yield.
Here you can also exchange coins in the best deals facilitated by leading protocols. Overall, Guarda is a superior Ethereum wallet provider with the utmost security and a guarantee of highly profitable revenue.
Features:
Various Crypto Coins
Guarda allows the purchase of more than 50 crypto coins, including Bitcoin, Ethereum, etc., in as little investment as $50.
No Third-Party Involvement
Guarda integrates no third-party applications to process Ethereum payments; highly secure transactions are assured.
Guarda Crypto Wallet App
You can now have your crypto wallet in your pocket through a mobile-friendly Guarda application that allows managing 50+ crypto coins in a single interface.
Customer Support
Guarda's team of experts is always available to guide you about the deep technicalities of the crypto world. With detailed articles about multiple crypto aspects, the academy also plays an important role.
Smart Contracts
The agreement between the two parties is based on a smart contract that any outside entity can not manipulate. This feature provides enhanced security, lesser transaction fees, and a partnership of trustworthiness.
Type Of Wallet
Guarda is a non-custodial wallet provider where the key to the wallet is only accessible via encrypted storage. Hence, you are the only controller of the crypto funds in your account.
Do I Need an Ethereum Crypto Wallet?
Yes! To keep your Ether (cryptocurrency for Ethereum) safe, you need to set up an Ethereum crypto wallet. Such wallets help you buy or trade Ether more efficiently and actively.
Additionally, crypto wallets allow you to transfer Ether without the horror of cyberattacks. These wallets store your private keys securely, making it impossible for hackers to invade and steal your ether tokens.
Other than this, Ethereum crypto wallets give you complete control of the digital currency. Your Ethereum is more accessible and manageable in crypto wallets. Therefore, you should buy a crypto wallet for your ether tokens.
The wallets mentioned in the above text are the top best wallets for Eth. All of them have various specs, which makes them user-friendly and convenient. Hence, you should try these Eth wallets.
How to Setup an Ethereum Wallet?
After learning about wallets, you might have a lot of questions roaming in your mind. There are high chances that one of them will be, "How to set up a wallet for eth"? Well, you don't have to stress about it because I have got your back. All you need is to follow the steps given below.
We have found out that there are two types of Eth wallets; software (online) and hardware (offline). Let's look into how to set up both of the wallets.
1. Software Wallet (Binance Wallet):
A software wallet is an application through which you can access your crypto, such as Ethereum. Your digital currency is stored securely. Through such wallets, transactions and buying and selling of crypto become very comfortable.
Step 1.
Download the Binance chain wallet through an extension of your choice. (link here)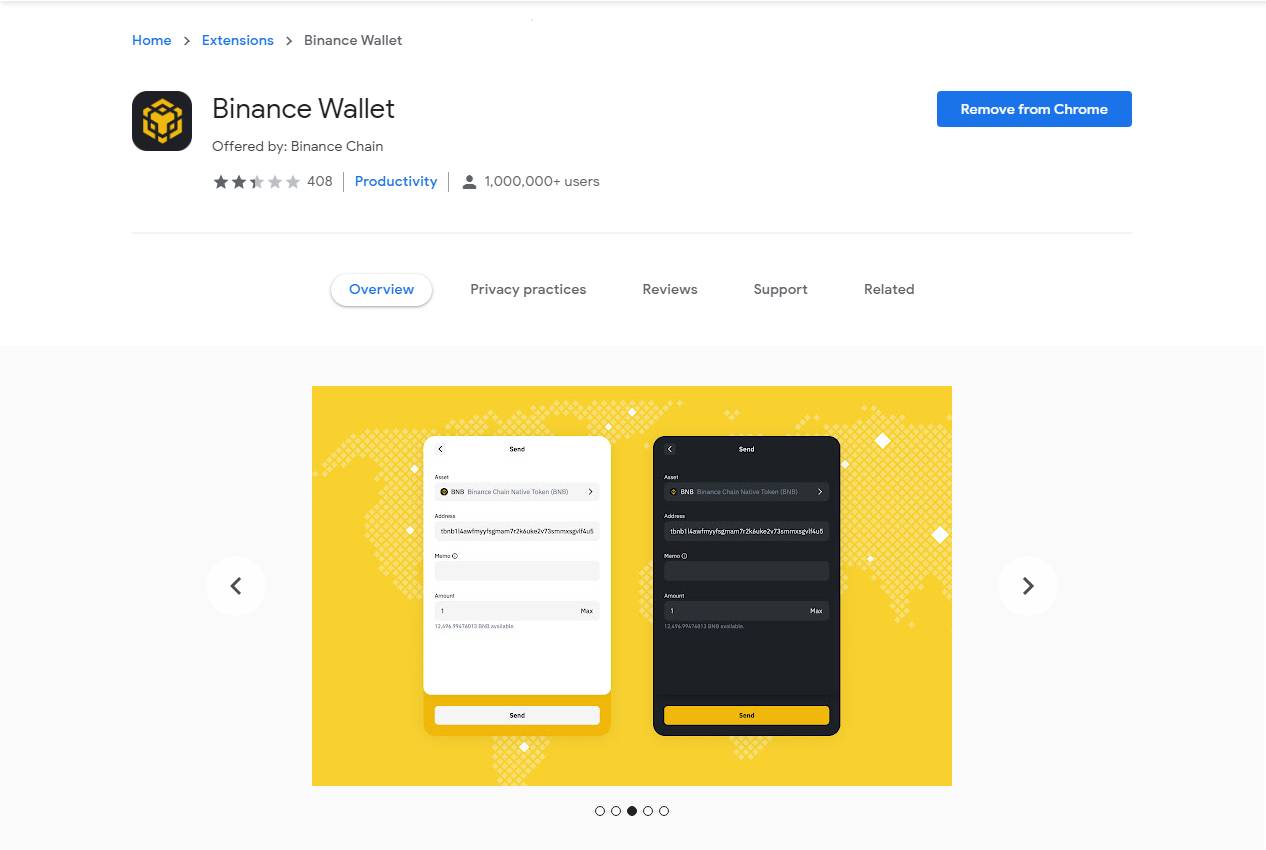 Step 2.
After the installation, you will see a sign-in page. Now, we'll set up a new Ethereum wallet through a Google account.
Step 3.
Click on create an account and add your Google account as a means of verification of your identity.
Step 4.
The next phase is to create a password.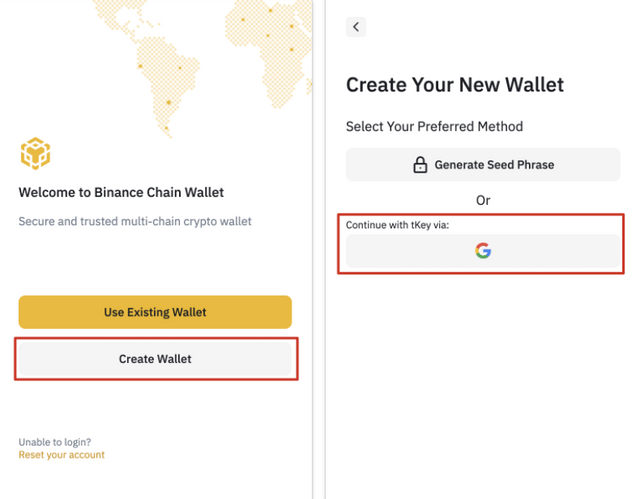 Step 5.
Now, create your seed phrase. It will help in recovering your wallet. It should be up to 24 words.
Step 6.
Now, your Binance Eth wallet initiates successfully. Therefore, you can sell, buy, transfer and store your Ethereum.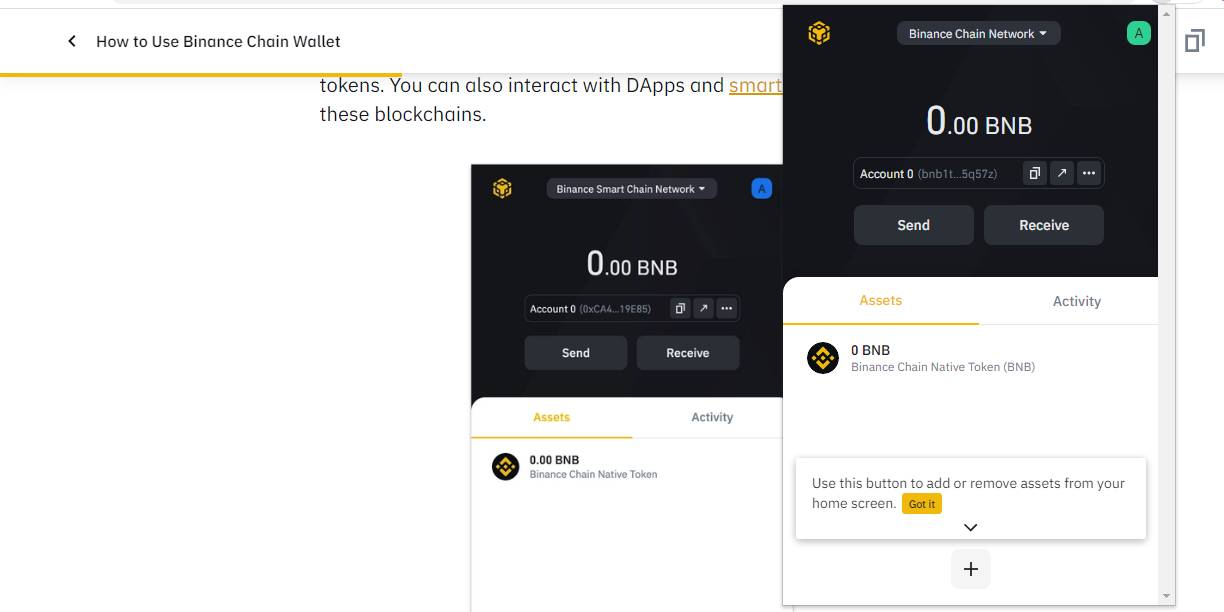 2. Hardware wallet (Trezor):
Hardware wallets rank number one as the most secure way to secure your digital assets. The crypto cannot be directly taken out of the wallet, making it intensely safe and protected.
Follow the following steps to activate your Trezor Wallet.
Step 1.
Connect the Trezor device to your computer using the provided USB.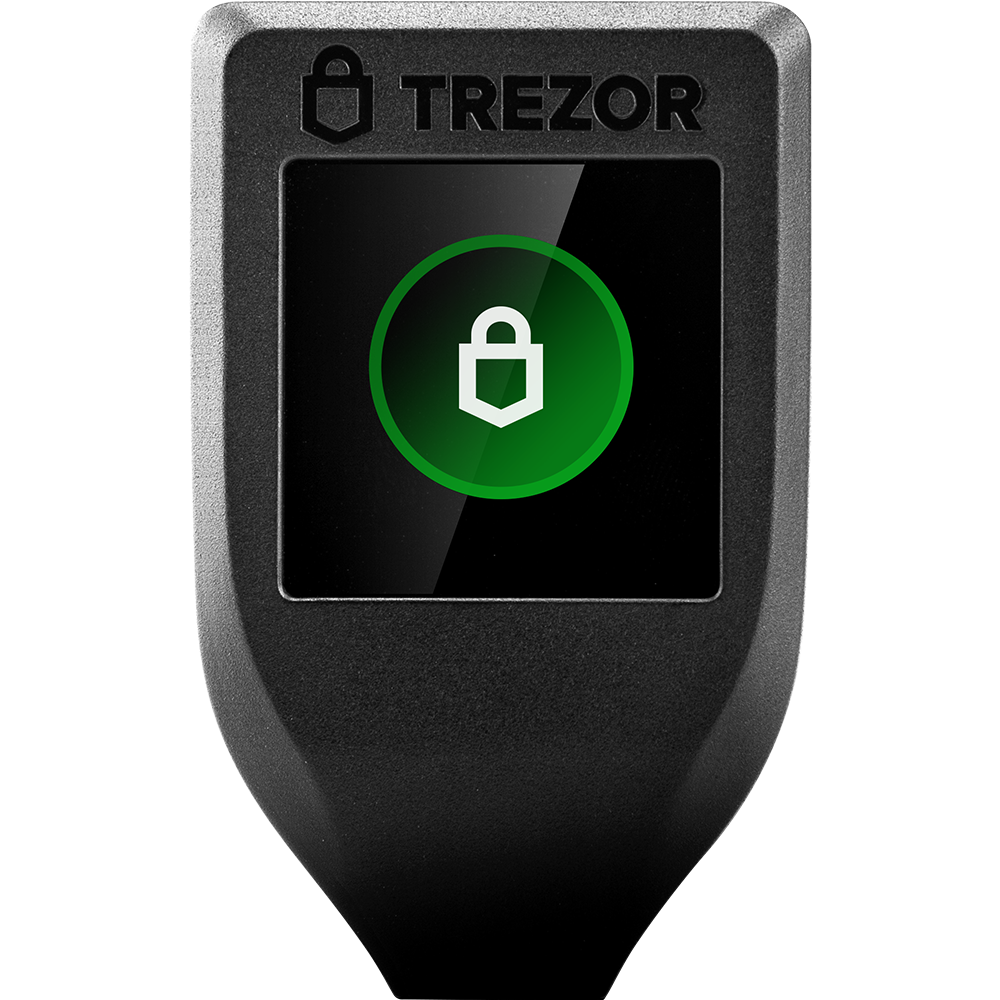 Step 2.
Go to trezor.io/start on your computer and install Trezor Bridge, creating communication between your Trezor device and computer.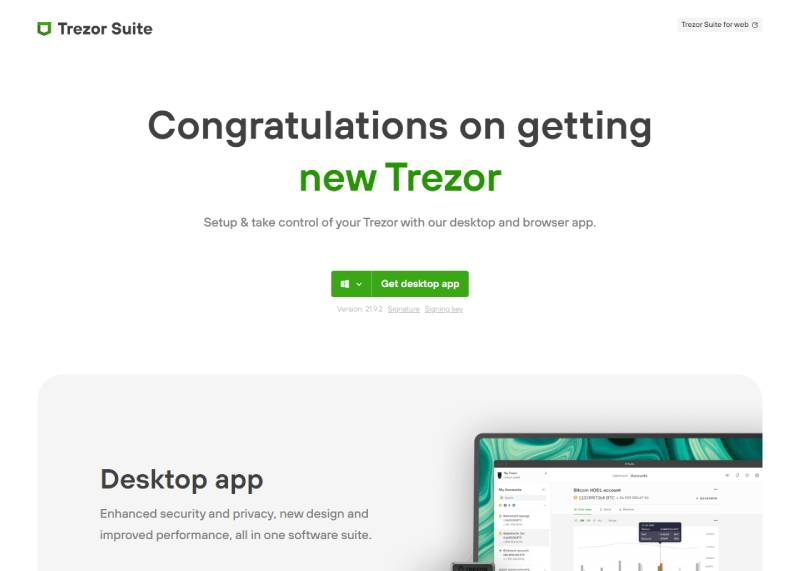 Step 3.
After installing, let Trezor wallet automatically detect your device.
Step 4.
Install the latest firmware
Step 5.
Create a personal wallet by clicking the "Create a new wallet" button. To ensure safety, set up a backup by generating a recovery seed.
Step 6.
Next, set up a pin and name your device with a unique name to distinguish it.
Step 7.
Your device is now ready to operate. Press send tab to transfer crypto and receive button to accept crypto.
Most of the best wallets for storing Ethereum mentioned above initiate in almost similar ways. For verification, check their websites to learn about the setup methods.
How to Check Ethereum Wallet Balance?
After setting up an Ethereum wallet, you might also want to check your current ether balance. To do so, follow the instructions that are below.
Step 1.
Head to any Ethereum checker website such as etherscan.io.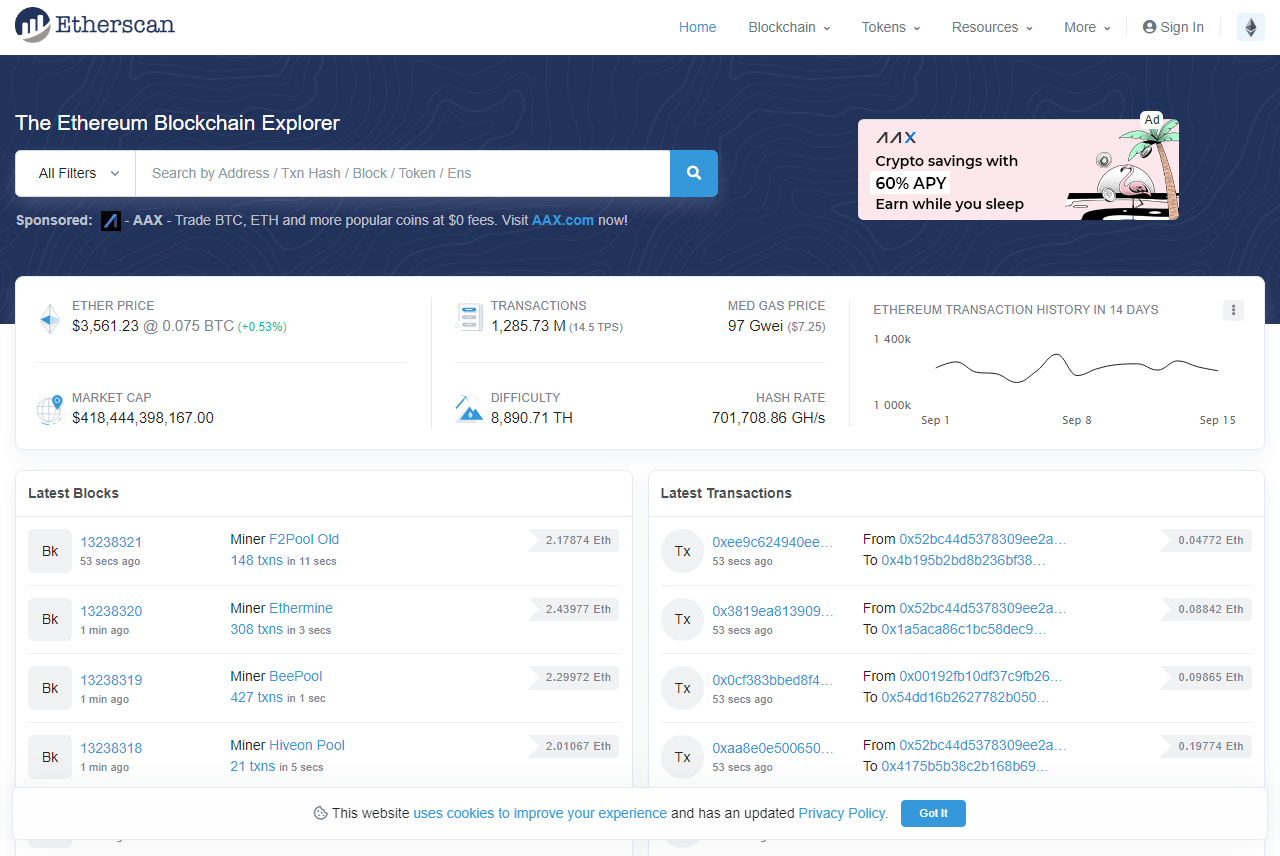 Step 2.
In the search bar shown on the top, enter your public Ethereum address.
Step 3.
Eventually, you will redirect to a wallet overview.
At the forefront of the page, you will see a shortened rendition of your public address.
Through the "Overview" section, you will get access to your ETH balance and value.
You can also learn about your tokens. By pressing on the tabs at the bottom, you can learn about ETH, tokens, and token transactions.
Conclusion
In today's modern era, cryptocurrency has gained immense popularity all over the globe. Many people spend a large sum of money in buying digital assets as they prove overly beneficial. The worth of cryptocurrencies fluctuates a lot over an insignificant period. Therefore, crypto owners are always looking for convenient and foolproof ways to store their digital assets.
Due to advanced technology, many hackers and cyber-attackers often invade the lowly-secured crypto wallets. Moreover, they hack to learn the pins of such wallets.
Therefore, to avoid such attacks, we have shortlisted the best wallets for Ethereum. This crypto has become a very in-demand digital currency over the past years. Therefore, you should opt for a safe and secure wallet to store such a treasured asset.
We have mentioned a handpicked list of wallets. They all offer various kinds of specs and security levels. Some of them are software type while others are hardware type wallets. Now, you have to choose one that fits your likings to the best and secure your Ethereum.

As one of the co-founders of Codeless, I bring to the table expertise in developing WordPress and web applications, as well as a track record of effectively managing hosting and servers. My passion for acquiring knowledge and my enthusiasm for constructing and testing novel technologies drive me to constantly innovate and improve.
Expertise:
Web Development,
Web Design,
Linux System Administration,
SEO
Experience:
15 years of experience in Web Development by developing and designing some of the most popular WordPress Themes like Specular, Tower, and Folie.
Education:
I have a degree in Engineering Physics and MSC in Material Science and Opto Electronics.