Choosing the right host for your WordPress website is really important. The health of your website will be based on the WordPress Hosting Service provider you use. But how do you know which is the best managed WordPress host?
In a hurry? Here is a summary of the best managed WordPress hosting:
You have to keep in mind the 3 most important things about WordPress hosting when it comes to making a choice:
Speed ​​(load time)
Uptime: must be at least 99.94%
Customer support
WordPress provides the quickest and easiest managing ways to start your website or a blog. You can easily select the required template and then directly create interactive content for your website.
The web hosting providers have not yet reduced the utility of WordPress. This is because of the fact that despite you can get a lot of facilities with your hosts but WordPress offers specific hosting and managing services for your website. The best vendors out there offer managed WordPress hosting.
Managed WordPress hosting is a great way to overcome the trouble of hosting and reduce your time in managing all the chores of your website. These providers take the responsibility of maintaining all the features.
You cannot negate or neglect the management of your online property. For small businesses, especially, there is a lot to be managed other than social marketing, content, admin and SEO. So, here we have gathered the best-managed WordPress hosts from the internet to help you choose the most suitable for you.
What is Managed WordPress Hosting?
Managed WordPress hosting is a site that provides you with the deluxe-type experience of WordPress. Several WordPress providers offer specialized and managed WordPress hosting. Consider it a concierge service of a deluxe hotel that offers all the technical aspects being taken care of by the host.
Or, as the customers describe it, "a Five-star hotel for WordPress."
This premium support provided by the hosts includes everything from backups and updates, speed, and security to 99.9% uptime. Which means you have a pretty smooth way to move along.
These dependable hosting services of WordPress allow you to focus entirely on your business and leave the worries of management onto your hosts.
The concept of managed WordPress hosting revolves around a hassle-free experience for the clients to do what they can for their business.
Premium support is indeed the best part of managed WordPress hosting. It is supported by real experts in WordPress that have experience in hosting instead of anyone who works according to an instructional manual.
When finishing you can also check:
Top 9 Best Managed WordPress Hosting
Let's check our top selection for the best managed WordPress hosting providers.

High-Performance Hosting
Advanced Security
WordPress Optimized
Starting from $3.99/month
See Pros & Cons
Pros
Fast and reliable hosting
Free SSL and CDN
WordPress staging
24/7 customer support
Automated daily backups
Cons
Higher pricing for renewals
No free domain
Setup fee for monthly billing
Siteground is a top-rated managed WordPress hosting provider, recommended by WordPress.org and trusted by over 2.8 million domain owners. With its ultra-fast performance and advanced security features, Siteground sets itself apart from other managed WordPress hosting providers. Celebrating its 19th anniversary, Siteground offers up to 84% off its WordPress hosting plans, making it an excellent choice for businesses of all sizes.
Performance & Speed: Siteground's managed WordPress hosting boasts impressive loading times, with test sites loading in less than a second (491 ms), making it faster than 95% of all tested websites. This performance is due to their state-of-the-art data centers and the integration of Cloudflare CDN, which ensures exceptional speed and reliability.
Further enhancing their performance, Siteground offers ultra-fast PHP and other built-in optimizations, especially helpful for eCommerce websites.
Security: Siteground takes security very seriously, offering free SSL certificates, daily backups, and on-demand backup copies to protect your website. Additionally, the company has a solid track record of high-performing security and consistently updates its technology to keep your site safe and secure.
Scalability: As your business grows, Siteground provides scalable solutions to meet your needs. With three WordPress hosting plans – StartUp, GrowBig, and GoGeek – they cater to small, growing, and large websites. The higher plans offer advanced features like staging and Git, ultra-fast PHP, white-label client panels, and more.
Support: Siteground's customer support is highly praised in user reviews for its knowledgeable, patient, and efficient staff. Available 24/7, their support team is quick to resolve technical issues and is consistently rated as one of the best in the industry.
Pricing: Siteground's managed WordPress hosting plans are competitively priced:
StartUp Plan: $3.99 per month for the first year
GrowBig Plan: $6.69 per month for the first year
GoGeek Plan: $10.69 per month for the first year
However, some users have expressed concerns about the high renewal fees and auto-renewal practices.
In conclusion, Siteground offers top-notch performance, security, scalability, and support. While pricing may be a concern for some users, the company's reputation and commitment to improving its services make it a standout choice for businesses seeking high-quality managed hosting. With its current promotion, now is the perfect time to take advantage of Siteground's exceptional hosting services for your website.

Managed WordPress Hosting
Staging Environment
Free SSL & CDN
See Pros & Cons
Pros
Fast and secure WordPress hosting
Daily backups
One-click staging environment
Free SSL and CDN
24/7 customer support
Cons
Expensive for beginners
No email hosting
Limited to WordPress only
WP Engine is a fully managed WordPress hosting provider, offering unparalleled features that cater to businesses of all sizes. With its focus on speed, security, and support, WP Engine sets itself apart from other hosting services in the market. Their platform is designed to optimize and maintain servers, ensuring that WordPress websites run efficiently and securely.
Performance & Speed: One of the main reasons WP Engine is considered among the best managed WordPress hosting providers is its remarkable performance and speed.
Test results from WP Engine's website reveal that their platform loads in less than a second, making it faster than 96% of all tested sites. Moreover, their servers maintain an incredible response rate with minimal spikes, even under peak traffic conditions. The server response time stays below half a second on all geographic locations, particularly excelling in the United States.
Security: WP Engine prioritizes security and offers features such as threat detection and blocking, daily backups, and regular WordPress updates. Their security solutions reportedly block over 71 million attacks each day, ensuring the safety and reliability of your website. Users find WP Engine to be a dependable and secure hosting service, making it a top choice for enterprises and developers alike.
Scalability: WP Engine offers a range of customizable WordPress hosting plans starting at $25, catering to businesses of all sizes from freelancers to enterprise brands. Their platform also supports eCommerce websites through their integrated WooCommerce platform.
With over 1.5 million active sites and 175,000 customers in more than 150 countries, WP Engine is a trusted hosting provider with a proven track record for scalability.
Support: WP Engine's customer support team is available 24/7/365, ensuring users have access to assistance whenever they need it. Their personalized onboarding for enterprise customers and chat support system receive high praise from users for being quick to respond and helpful.
The platform also offers premium tools for designing, building, and launching websites with ease, as well as a straightforward, free migration service that includes their proprietary WordPress migration plugin and a team of experienced WordPress experts.
Pricing: Although not the cheapest option in the market, WP Engine provides value for money with its high-end, premium hosting services. Their managed WordPress hosting plans start at $25 per month for the first year, while eCommerce solutions begin at $50 per month.
Advanced solutions are tailored to suit clients' specific needs, making it a versatile option for businesses of all sizes. WP Engine also offers a 60-day money-back guarantee, ensuring customer satisfaction.
In summary, WP Engine proves to be an outstanding option for businesses and developers seeking a premium hosting experience that's worth the investment.

Most Affordable
Free Domain
WordPress Optimized
Starting from $2.95/month
See Pros & Cons
Pros
WordPress staging
Free SSL certificate
Free domain
Easy and functional control panel
99.99 % uptime
Cons
Shared hosting is not focused on performance
WordPress optimized only
Higher renewal prices
Bluehost is a affordable managed WordPress hosting provider, offering a variety of plans tailored to help users create and manage their professional WordPress websites efficiently. With its WP Pro plan, Bluehost sets itself apart from other managed WordPress hosting providers by incorporating all-in-one marketing tools, SEO, email marketing, and social media tools, along with optimized performance for fast site speeds.
Performance & Speed: Bluehost uses solid state drives (SSDs) to ensure fast website loading speeds. According to testing, Bluehost's managed WordPress hosting outperforms 85% of websites, loading within two seconds. The server load remains stable even during peak traffic, making it an ideal choice for businesses with high traffic.
Security: Bluehost prioritizes website security by offering free SSL encryption, daily backups, and malware detection and removal services. With its WP Pro plans, users can also utilize a staging environment to test website changes before publishing them live, ensuring a secure and seamless transition.
Scalability: Bluehost's managed WordPress hosting offers three tiers under its WP Pro plan – Build, Grow, and Scale – each with increasingly advanced features for WordPress website owners. This allows businesses to scale their hosting plans according to their growth and needs. All WP Pro plans include unlimited websites, unlimited web storage, and unlimited domains.
Support: Bluehost provides 24/7 support and customer service through phone, chat, or email. However, user reviews are mixed, with some customers reporting poor support and long wait times. On the other hand, some customers praise Bluehost's affordable prices, great themes, helpful tools, and accessible assistance.
Pricing: Bluehost's managed WordPress hosting plans vary in price, with the Build Plan starting at $9.95 per month for the first year, the Grow Plan at $14.95 per month for the first year, and the Scale Plan at $27.95 per month for the first year.
These prices are based on a 36-month term. Users also receive a 50% discount on managed WordPress hosting, a free domain, and a free SSL certificate.
In conclusion, Bluehost is offering impressive performance, security, and scalability features. Despite some mixed reviews on customer support, Bluehost remains an officially recommended WordPress hosting provider with a wealth of resources and tools to help businesses succeed online.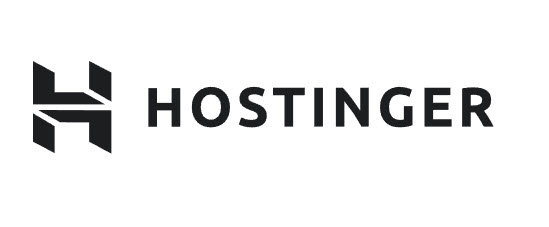 Highly Affordable
Optimized for WordPress
Free SSL Certificate
Starting from $1.99/month
See Pros & Cons
Pros
Extremely affordable pricing
Optimized for WordPress
Free SSL certificate
Easy-to-use control panel
Responsive customer support
Cons
Limited resources on basic plans
Upselling of add-ons
No free domain on basic plan
Hostinger is the cheapest managed WordPress hosting, offering a variety of features designed to optimize WordPress websites. With its LiteSpeed servers, LSCWP cache plugin, and HTTP/3 and IPv6 support, Hostinger ensures faster load times and a better user experience. Furthermore, its plans cater to a wide range of website sizes, making it suitable for both small businesses and larger enterprises.
Performance & Speed: A speed test conducted showed that Hostinger's test site loaded in just a fraction of a second. In addition, a K6 stress test demonstrated that Hostinger handled increased requests from multiple connections efficiently during peak hours. Response times were also impressive across various geographic locations, especially in Europe and North America, as per a Bitcatcha tool test.
Security: Security is a crucial aspect of any hosting service, and Hostinger does not disappoint. Their managed hosting comes equipped with a web application firewall, free SSL certificates, and anti-DDoS protection. Furthermore, automatic core and security patch updates help ensure that your website remains secure at all times.
Scalability: Hostinger plans cater to different website sizes, making it easier to scale as your website grows. With plans like Single WordPress, WordPress Starter, Business WordPress, and WordPress Pro, users can easily choose the plan that best fits their needs and upgrade when required.
Support: Hostinger customer support is available 24/7 via live chat, and they also offer a comprehensive knowledge base and WordPress tutorials.
However, user reviews regarding support have been mixed. While some users have had positive experiences, others have reported difficulties reaching customer support and felt that their concerns were not adequately addressed. Hostinger has responded to these reviews, stating that they take customer feedback seriously and are working to improve their support services.
Pricing: Hostinger prices are highly competitive. The plans start at $1.99 per month for the Single WordPress plan, $2.99 for the WordPress Starter, $3.99 for the Business WordPress, and $11.59 for the WordPress Pro plan, with these prices applicable for the first year.
In conclusion, Hostinger's managed WordPress hosting is an excellent option for those seeking reliable, secure, and affordable hosting services.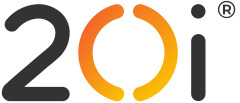 High-Performance Hosting
Advanced Security
WordPress Optimized
Starting from $10.99/month
See Pros & Cons
Pros
Cloud-based hosting for scalable performance
Free SSL and extensive security solutions
User-friendly management with My20i control panel
Unlimited WordPress Sites
20i is a UK-based host known for providing shared hosting, managed WordPress, managed VPS, and reseller hosting. With its high-performance cloud infrastructure and advanced security features, 20i stands out from other managed WordPress hosting providers.
Despite having data centers only in the Midlands, it still targets the international market with its own CDN and a focus on providing a highly optimized platform at an affordable price.
Performance & Speed: 20i's managed WordPress hosting offers scalable performance due to its use of cloud technology. This means your site's resources are split across many different servers, ensuring your site remains available if any one server fails and can handle surges in traffic without experiencing a drop in performance.
Security: 20i provides robust server security features that'll protect your account and your hosting space. They also offer the 20i Website Malware Scanner, which automatically scans your site for threats daily and notifies you immediately if anything malicious is detected​.
Scalability: 20i's cloud technology-based hosting plans allow for scalable performance usually found with premium hosts. This scalability means that as your website grows, 20i can easily accommodate the increased traffic and resource demand​1.
Support: 20i offers a beginner-friendly platform and has developed its own control panel, My20i, which is fully optimized for mobile. This allows users to easily manage their hosting accounts while on the go. The control panel includes features like updating WordPress software, plugins, and themes, adding new users, and even the ability to perform a full reinstall with a single click, all without having to log into the WordPress dashboard​.
Pricing: 20i's starting price is $10.99, however, this is not specific to their Managed WordPress Hosting. More research would be needed to provide detailed pricing information for their Managed WordPress Hosting plans

Managed WordPress Hosting
Free SSL & CDN
Automatic Daily Backups
See Pros & Cons
Pros
High-performance hosting
Google Cloud Platform infrastructure
Free site migrations
24/7 expert support
Staging environment
Cons
Expensive for small businesses
Only for WordPress sites
No email hosting
Kinsta is a managed cloud hosting provider for WordPress, offering premium services tailored for businesses seeking high-performance and expert support. As a leading choice among managed hosting companies, Kinsta stands out with its unique features and dedication to customer satisfaction.
Performance & Speed: Kinsta's integration with Cloudflare Enterprise ensures faster page delivery for users, powered by Cloudflare's global edge network of 275+ data centers. This partnership reduces the time to serve cached WordPress HTML by an average of more than 50%. With HTTP/3 support and edge caching, Kinsta provides a high-speed hosting experience for WordPress sites.
Security: Kinsta's security measures include an enterprise-level firewall and DDoS protection, courtesy of Cloudflare. They also offer simplified SSL management with free wildcard SSL support, ensuring that your website remains secure and protected from cyber threats.
Scalability: As your business grows, Kinsta's hosting services are designed to scale with you. They offer solutions for enterprises, agencies, WooCommerce, small businesses, and non-profits, making it easy to find a plan that suits your needs.
Support: Kinsta's 24/7 fast chat support from WordPress experts ensures that you receive prompt assistance whenever you need it.
Their award-winning MyKinsta dashboard offers time-saving site tools for managing cache, setting up redirects, and more. User reviews have generally praised Kinsta's customer support, knowledge base, and documentation, while their professional response to negative feedback demonstrates their commitment to customer satisfaction.
Pricing: While some users have expressed concern regarding Kinsta's pricing and limitations, the majority of customers appreciate the value of their premium managed WordPress hosting services. Kinsta offers free migration and Cloudflare integration, as well as daily backups and regular uptime checks for peace of mind.
In conclusion, Kinsta is a standout choice among managed WordPress hosting providers in 2023, offering top performance, security, scalability, and support. Despite some negative reviews, Kinsta's dedication to resolving issues and prioritizing customer satisfaction makes them a reliable option for businesses looking for the best managed WordPress hosting services.

One-Click WordPress Install
Free SSL Certificate
Free Domain
Starting from $2.75/month
See Pros & Cons
Pros
Easy WordPress installation
Free SSL certificate
Free domain for 1 year
User-friendly control panel
24/7 customer support
Cons
Can be slow on shared hosting plans
Some upselling during the signup process
High renewal rates
HostGator is offering users a lightning-fast, secure, and easy-to-use solution for their websites. With pre-installed WordPress, advanced security features, a simplified control panel, and free site migrations, HostGator sets itself apart from other managed WordPress hosting providers.
Performance & Speed: HostGator ranks as a solid middle-of-the-pack option. According to a speed test conducted, HostGator's server response times were under Bitcatcha's recommended limit of 180 ms for all locations except Mumbai. This means that users can enjoy a swift and responsive website experience.
When it comes to Security, HostGator has users covered with additional free solutions such as SiteLock Fix, CodeGuard, and SSL Certificate. Daily database backups with file-level restoration, as well as advanced security measures, ensure that your website remains protected from potential threats.
Scalability: is another crucial aspect of HostGator's managed WordPress hosting. With three different plans to choose from (Starter, Standard, and Business), users can select the option that best meets their website's needs for traffic, email accounts, and backups.
Support: HostGator provides 24/7/365 assistance, a customer portal, a support portal, video tutorials, and live chat for customer inquiries. However, it's essential to note that some users have reported negative experiences with HostGator's support services, such as long wait times and communication difficulties. Despite these reports, many users have found knowledgeable and helpful tech support agents to be valuable resources.
Finally, HostGator's Pricing is competitive, with introductory offer prices starting at $5.95 per month for the Starter plan, $7.95 per month for the Standard plan, and $9.95 per month for the Business plan. Each plan includes free migration, a free domain, and a 45-day money-back guarantee, adding to the overall value of the service.
In conclusion, HostGator's managed WordPress hosting offers a compelling mix of performance, security, scalability, and pricing for users looking to build and grow their WordPress websites. While there may be some concerns regarding customer support, HostGator's features and competitive pricing make it a strong contender in the managed WordPress hosting market.

Unlimited Bandwidth
Free SSL Certificate
1-Click WordPress Install
Starting from $2.59/month
See Pros & Cons
Pros
97-day money-back guarantee
Free domain
Unlimited bandwidth & storage
24/7 customer support
Environmentally friendly
Cons
No free website migration
Higher renewal prices
No cPanel
With over 20 years of hosting experience and more than 1.5 million websites under its wing, DreamHost offers a robust managed WordPress solution called DreamPress. Tailored to meet the unique needs of WordPress users, DreamPress boasts essential features such as built-in caching, automatic backups, and 24/7 expert support.
In this review, we'll delve deeper into DreamHost's offerings and discuss how it can benefit your WordPress website.
Performance & Speed: DreamHost excels in performance and speed, as evident from the tests. Their managed WordPress hosting service loaded a test site in just under a second, outpacing 93% of tested sites. Furthermore, DreamHost's servers demonstrated excellent stability and response time under increased traffic, ensuring your website remains speedy even during peak hours.
Security is paramount for any online venture, and DreamHost doesn't disappoint in this regard. With automatic backups and 1-click restore options, you can rest assured knowing your data is safeguarded. Additionally, DreamHost offers pre-installed Let's Encrypt SSL certificates, providing an extra layer of security for your website.
Scalability: DreamHost provides scalable managed WordPress hosting, ensuring you can adapt your plan as your website grows. Starting at $16.95 per month, DreamPress plans come with a variety of features that cater to different budgets and requirements. Moreover, DreamPress plans offer isolated resources and built-in caching, ensuring optimal performance at all times.
Support: One aspect that sets DreamHost apart is its outstanding customer support. Users rave about the knowledgeable and timely support team who are always willing to help with any website issue. Reviewers consistently praise DreamHost's professionalism, quality of service, and responsiveness in communication. Although some users have reported slow site hosting, these instances seem to be rare.
Pricing: DreamHost offers competitive pricing for its managed WordPress hosting services. DreamPress plans start at $16.95 per month, with a 30-day money-back guarantee, providing users with a risk-free opportunity to test the service. Furthermore, DreamHost includes a free domain with privacy protection for all customers, adding value to its already enticing pricing structure.
In conclusion, while there may be occasional hiccups, the overall quality of service and user satisfaction with DreamHost make it a compelling option for anyone seeking a reliable and user-friendly managed WordPress hosting provider.

High Performance
Free SSL Certificates
See Pros & Cons
Pros
Fast and reliable hosting
Managed WordPress options
Excellent customer support
Free SSL certificates
Advanced security features
Cons
Higher price point
No free domain
Limited entry-level plan features
Liquid Web is a top managed WordPress hosting service, offering a wide range of features specifically designed to cater to the needs of managed WordPress users. With its fast performance and optimized platform for WordPress, Liquid Web is the perfect solution for small and medium-sized businesses, designers, developers, and agencies.
Performance and speed: Utilizing the latest technologies like PHP8 and NGINX web servers, Liquid Web ensures that your website loads quickly and efficiently. Moreover, each hosting plan comes bundled with an image optimization plugin to further enhance the speed of your WordPress website.
Security: Liquid Web doesn't disappoint in this regard. With automatic daily backups, SSL certificates, and a staging environment site, Liquid Web ensures that your website remains secure and protected from potential threats.
Scalability is another important factor to consider when choosing a managed WordPress hosting provider. Liquid Web offers a wide range of plans, starting at just $19 per month with no hidden charges, making it easy for users to build, optimize, and grow their websites.
Plus, the company also provides managed WooCommerce hosting services specifically designed for eCommerce sites.
Liquid Web's support staff has received praise for their technical expertise and professionalism, with some users specifically mentioning individual support technicians who provided exceptional service. Despite some negative reviews about the sales team's slow response times, Liquid Web offers 24/7 ticket support, chat support, and free migration services to ensure all users receive the assistance they need.
In terms of pricing, Liquid Web offers competitive rates with plans starting at just $13.30 per month for a single website. For users requiring more resources, upgrading to a higher plan is relatively simple and cost-effective.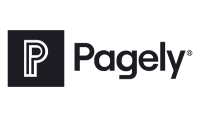 Scalable Hosting Solutions

Robust Security
See Pros & Cons
Pros
High-performance servers
Automatic daily backups
Expert WordPress support
Advanced security features
Easy scaling for growing websites
Cons
Higher pricing compared to competitors
Focuses only on WordPress hosting
No email hosting included
Pagely is a top-tier managed WordPress hosting provider that began in the mid-2000s with the goal of simplifying and making WordPress more accessible. With a focus on performance, security, scalability, and support, Pagely has become the go-to hosting solution for clients ranging from Enterprise to the Public Sector and Media companies. Their plans cater to different customer needs, offering Performance, Performance+, and Scale options.
When it comes to Performance & Speed, Pagely stands out with its AWS-powered infrastructure, providing decoupled database resources, managed DevOps and Support, no cap on PHP Workers, and custom CPU, RAM, and SSD storage for large-scale customers. This ensures that your website runs at optimal speed, providing a seamless user experience. Additionally, Pagely keeps users updated on the latest industry news through their blog, covering important updates on WordPress and PHP versions.
Security is a top priority for Pagely. They offer advanced security features such as automatic daily backups, malware monitoring, and expert handling of WordPress updates and security issues. According to user reviews, Pagely's support team has quickly identified and resolved security incidents, like blocking IPs responsible for attacks on clients' websites.
In terms of Scalability, Pagely's hosting services easily adapt to the changing needs of your website. Their flexible configurations and plans, as well as their utilization of AWS, allow for seamless scaling and the introduction of new features to maintain your applications. Many users who have switched to Pagely have experienced significant improvements in site speed and customer care, making it a reliable choice for growing businesses.
Pagely is well known for its Support, boasting an industry-leading 80 NPS (Net Promoter Score) and 96 CES (Customer Effort Score). Their 24/7 responsive support team ensures client satisfaction, while also providing legal support, contact information, and system status updates to keep users informed. User reviews consistently praise Pagely's excellent support, quick response time, and professional customer care.
Lastly, let's discuss Pricing. Pagely is considered a premium managed WordPress hosting provider, with its basic plan starting at $499 per month. While this may be more expensive compared to other hosting providers, the unparalleled performance, security, scalability, and support offered by Pagely make it a worthwhile investment for your website.
In conclusion, with its premium pricing and AWS-powered infrastructure, Pagely has established itself as a leader in the managed hosting market. If you're looking for a dependable hosting solution for your WordPress website, Pagely is an excellent option to consider.
Pros and Cons of Managed WordPress Hosting
Pros
No backend issues—the managed WordPress hosting does not give you the headache of backend coding or cluttering as the experts take care of everything for you.
User experience—the interfaces and dashboards are user-friendly. Also, the control panels are designed ideally for several websites.
End of downtime—your website will not slow down irrespective of the traffic it has.
Automatic updates—your updates are already done before you even realizing to do them.
Backups—the daily backups are kept sound and safe as soon as you create your content.
Cloud technology—most WordPress hosts are based on cloud technology that offers unparalleled flexibility and availability that handle all types of spikes in the traffic on your website.
Constant support—managed WordPress hosting provides you the experts to manage your entire WordPress account who deal with everything and anything about your WordPress account.
Total security—it offers the ultimate protection that keeps your website from hackers and malware scans.
Super speed—WordPress configuration with the servers of manager WordPress hosting allows it to run with lightning speed for all WordPress websites.
Cons
More expensive—managed WordPress hosting is more costly than shared hosting. Its cost starts from $15 per month, twice or thrice the price of shared hosting.
No email—the expensive WordPress managed hosting setup does not handle your email stuff.
The limited number of websites—the managed WordPress hosting for the entry-level plan only offers you support with one website only.
Difficult exit—if you ever want to leave the managed WordPress host, you may face serious challenges.
Banned essential plugins—managed WordPress hosts do not understand the need to run all types of plugins as shared hosting platforms do.
Limited storage—the managed hosts limit the disk space as you browse the options. So, if you are using large files on your websites, you may face particular challenges in keeping them.
Importance of a Managed WordPress Hosting
WordPress, the most popular content management system on the Web (CMS), is much more than the simple blogging platform that many people know. If you are thinking of building a website, you should consider hosting WordPress.
Most web hosts offer some form of WordPress-specific service, be it an optimized or managed environment. Both types boast platforms designed specifically for WordPress.
In each, the CMS comes preinstalled, so you don't need to download and configure a WordPress installation like you would when using a traditional Web hosting environment.
Depending on the web host, you can take advantage of a wide range of site management features, including automatic data backups, page caching and automatic CMS updates. Keep in mind that some web hosts limit a short list of plug-ins that can duplicate features already integrated into the optimized or managed setup or negatively affect your site's performance.
Managed WordPress is based on a WordPress hosting optimized in some key areas. Your website will be assigned a customer support team that is not only super-informed about everything that is WordPress, but also guarantees that you never have to worry about entering the back-end of your site to do something other than creating content.
Managed WordPress hosts typically offer site staging for posts and pages so you can test them before they are published, automatic malware detection and removal, and advanced protection.
The demarcation line between optimized WordPress and managed WordPress can be quite limited and each site may have its definitions different for the two terms and this is important to understand. You need to contact a web host's customer support team to learn the specifics of your WordPress hosting.
Uptime Importance
The best WordPress hosts offer almost 100% uptime guarantees to all their customers. This is due to the fact that whenever your site experiences downtime because your host's server or other hardware crashes, visitors to your site cannot access your website.
If you have an online store, this can affect your earnings.
We've added uptime monitoring to our review process, and the results show that most web hosts do a great job of keeping sites up and running. Web hosts with uptime problems cannot be included among the best services in the field, regardless of how solid their offers are.
Do you need specific WordPress hosting?
If you are a beginner who is starting a blog, you do NOT need hosting managed by WordPress. … We recommend Bluehost which is also one of the official WordPress hosting providers. Now, if you are a small company or have a high-traffic website, then it makes sense for you to manage managed WordPress hosting.
You have to consider how long WordPress web hosting is needed. If it is a short-term project, for example, in less than a month or two, you will generally receive a refund if you cancel the hosting within 60 days. Some companies offer 30-day repayment guarantees, while others offer 90-day repayment guarantees. Once again, it is useful to do homework.
We have reviewed many WordPress hosting services aimed at individuals and small businesses and we have included our favorites in this guide.This post will help you to see and find traditional web hosts offering WordPress hosting services and dedicated WordPress services, offers a quick overview of the features that can be found with each service. If you want to take a closer look at those WordPress hosting services, read the full reviews, linked below.
Managed WordPress Hosting FAQ
Is it possible to transfer managed WordPress hosting after some time?
Yes, it is possible to change or transfer the managed hosting company. Some companies offer migration services which you can use. Also, they provide minimum downtime.
What is the procedure of migrating a WordPress website to a managed WordPress hosting?
Most managed WordPress hosting companies also offer free migration of your WordPress websites. They only let you know about their transfer options if you ask them. Some other companies also ask for an additional amount for migration. You can even transfer a whole website to a new host with limited or no downtime.
Is there any managed WordPress hosting company that offers backup of my website content?
Yes, most of the companies do offer backup of the website content. Here, you may not find a single company that ensures safe backup. However, we recommend you keep your backups through WordPress plugins for backup.
Is there a need for an additional add-on with managed WordPress hosting?
Sometimes while signing up, some companies may offer you their add-on services. If you don't want to buy them, uncheck them, as they will only add them to your final hosting bill.
If you feel like taking any add-on services, add them to your plan from your hosting account dashboard.
Is it necessary to buy managed WordPress hosting and domain from the same company?
No, it is not. You are free to buy a domain from one company and managed WordPress hosting from another. Yet, it will require you to change the DNS settings in this case. Also, if you have both the same company's services, it is easier for you to manage your hosting and domain from the same dashboard.
Here's a tip: some companies also offer a free domain if you buy hosting from them.
Can I use my managed WordPress hosting with the domain that I have already bought?
Yes, you can. You can use your current domain with any other hosting company. All you need to do is change its DNS and domain settings to managed WordPress hosting. All the companies offer a guide to do so.
What is the cost of building a website with managed WordPress hosting?
The total cost depends on the SSL certificate, domain name, and hosting costs. The maintenance cost of the website will keep on increasing with the growth of your website. There are ways that you can use to control your costs.
Does managed WordPress hosting supports WooCommerce?
Yes, it does. WooCommerce lets you run your online store on your website. Your managed WordPress hosting integrates it just like a standard installation.
Does managed WordPress hosting support plugins that I manually add?
Yes, it does. It is somewhat more accessible with the managed WordPress hosting to keep your plugins automatically updated. It is quickly done via the dashboard. Yet, some companies also block specific plugins that hinder the compatibility of the hosting environment.
Is it necessary to have managed WordPress hosting for a new website?
No, it is not. However, Managed WordPress Hosting provides you with a specialized hosting environment to work with WordPress. It includes premium services such as performance optimization, automatic updates, and WordPress support. However, it costs you more than shared hosting, but you get entirely managed and supervised WordPress hosting in return.
You can even look for a company that offers you reasonable pricing for their managed WordPress hosting services, such as Bluehost costs only $2.75 per month and provides free domain. If you do not have managed WordPress hosting at the start of your website launch, you can get it later.

Ludjon, who co-founded Codeless, possesses a deep passion for technology and the web. With over a decade of experience in constructing websites and developing widely-used WordPress themes, Ludjon has established himself as an accomplished expert in the field.