Women's clothing is one of the most sold products on the internet and at the same time one of the most profitable businesses. Are you a fan of trendy fashion? A side business or a way to earn money from your hobby may be an option for you. Does selling trendy clothing online interest you?
These days, everyone is looking for ways to make money online while sitting at their desk or in their pajamas. This epidemic has forced many of us to adjust our habits, rethink how we make money from work, and focus on creating an internet company. Designer apparel may be sold on the internet for a fraction of the cost of operating a store.
Costs for refurbishment and security deposits are not enormous. To begin, all you need to do is set up a website. However, it would help if you did a few things first before selling fashionable clothing on your website.
We'll go through those steps or methods in this post. Nothing can stop you from beginning an internet company selling designer apparel if you follow these steps.
Step 1: Build eCommerce Website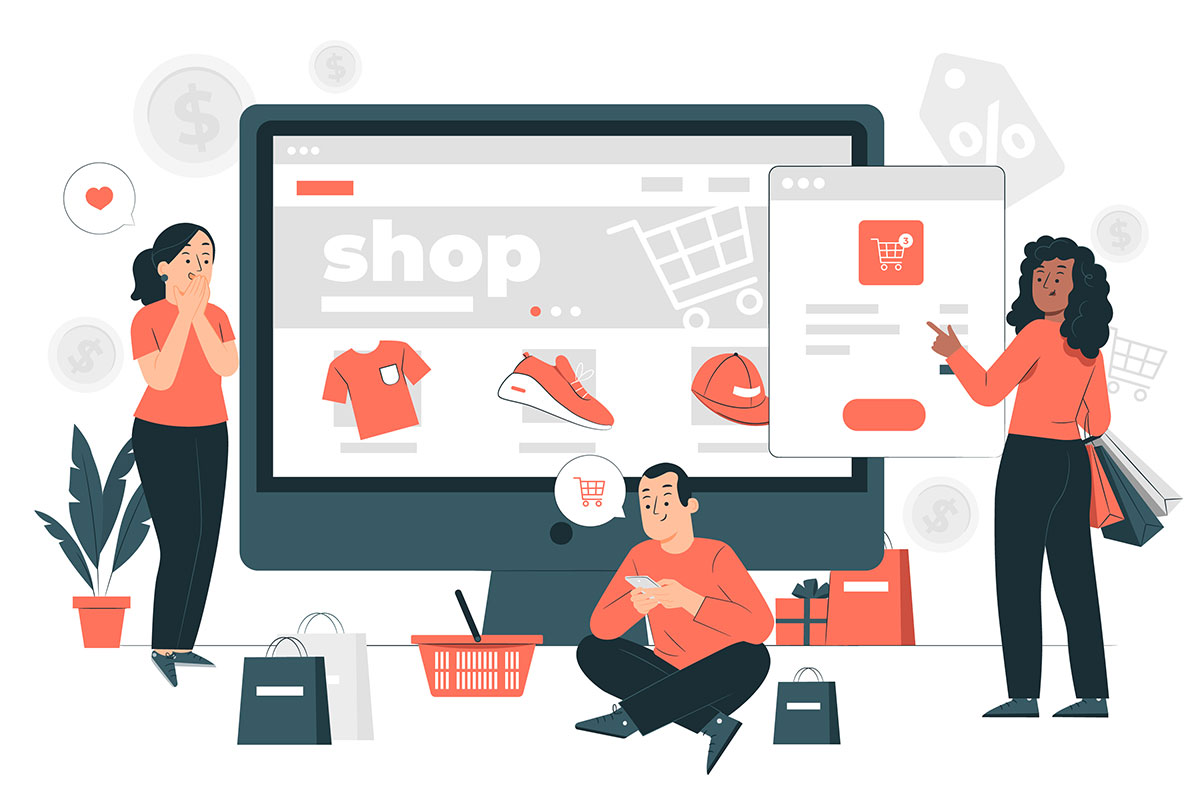 eCommerce website is the first step in building a professional and scalable online shop business. You can create your website from scratch using WordPress or eCommerce platforms like Shopify. Both of these eCommerce platforms have various product sourcing apps such as Spocket, where you can access high-quality products to sell on your store.
The quality of your items and the reliability of your online storefront are the two most important aspects of your business.
As a result, choosing a platform for your shop is something you should do very thoughtfully. Your boutique's tools should be available on the platform you select. Is the template a good fit for your company's image? Is the membership price in line with your expectations for the business strategy?
You can create a professional-looking online store without blowing the budget if you use the right e-commerce platform. In the past, building a website was both time-consuming and expensive. You may get your website up and operate in a matter of hours with the aid of a good website building platform. Plus, you won't have to study or know anything about programming.
Step 2: Find the product.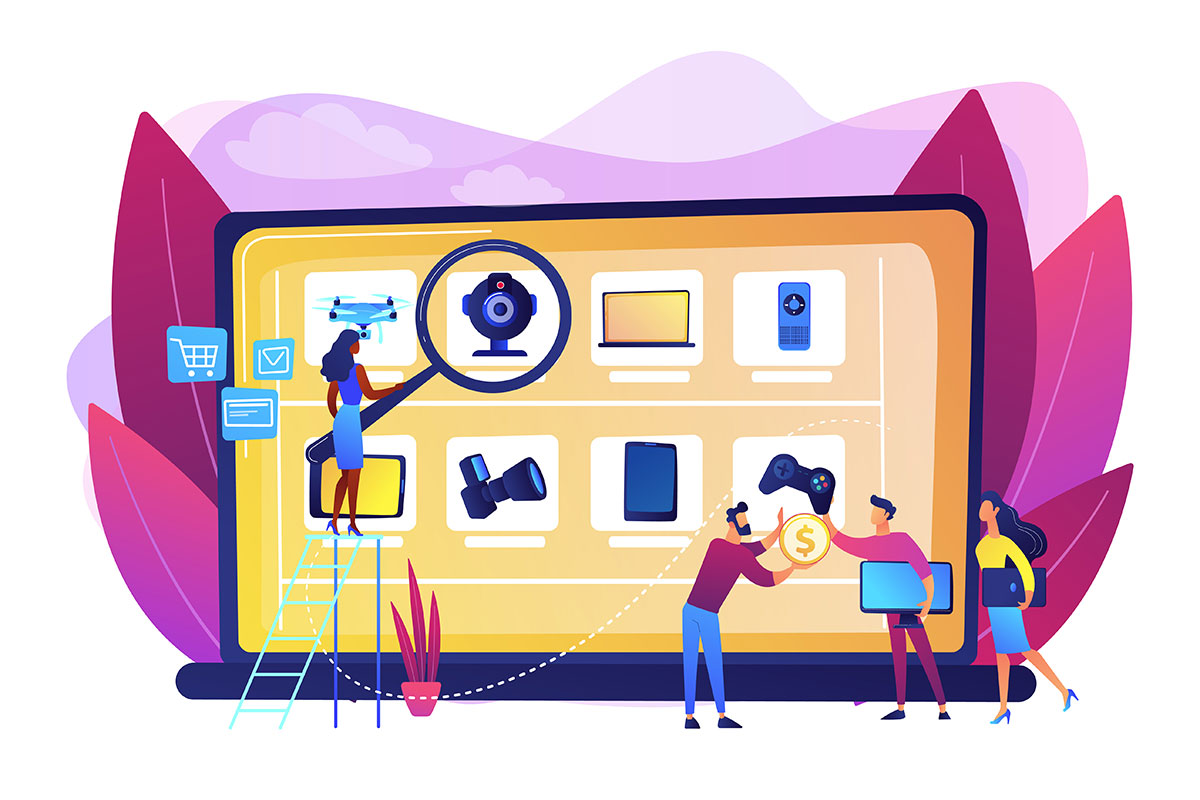 If you want to establish a business online, you'll face stiff competition regardless of what you're selling. Before launching your online clothes store, consider what type of clothing business you want to open.
You must choose a specific market for your online clothing business because several large companies cater to various tastes and budgets. So, you'll have to compete directly and indirectly with these massive web vendors.
Here are some examples.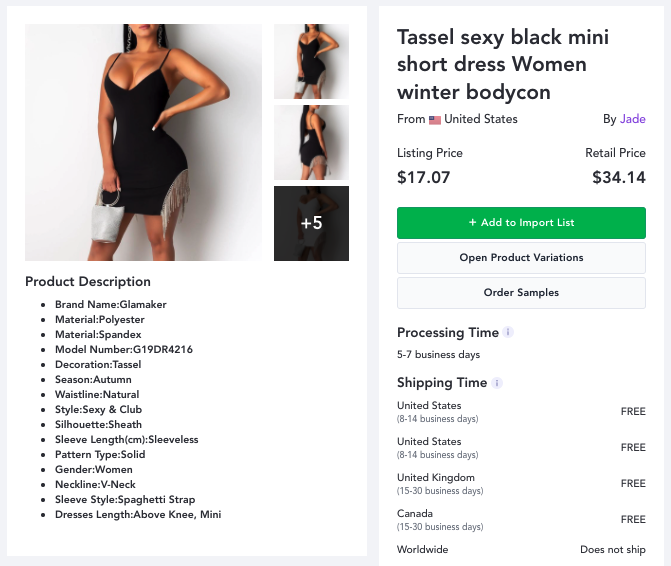 Some characteristics of this product include:
Affordable cocktail dress
Lifestyle: Dresses for night club or parties
Interested in selling this item? Source this item from Spocket.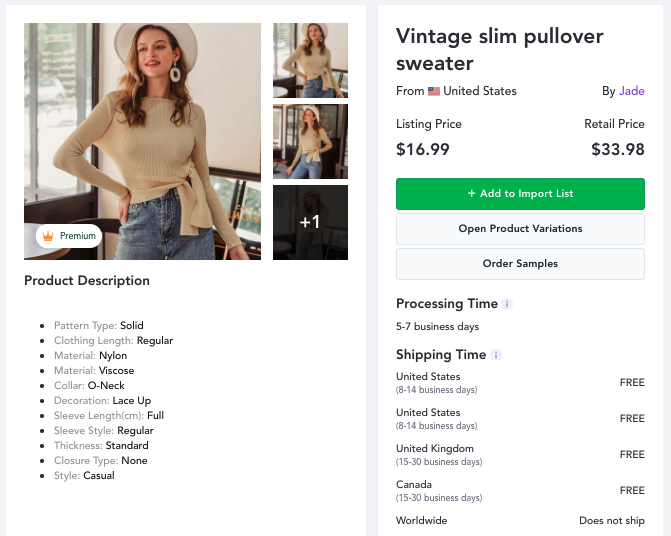 Some characteristics of this product include:
Affordable vintage sweater
Lifestyle: Lives in a colder climate, possibly more enthusiastic about slow fashion rather than fast modern fashion
Interested in selling this item? Source this item from Spocket.
A top e-commerce boutique, like any other business, should focus on a single market and never stray from it. Open a tiny online shop and focus on growing your brand. That is the most fantastic advice for starting an online boutique.
Step 3: Find your quality Suppliers.
Your suppliers need to offer high-quality products with fast shipping times possible, so you have to be very careful in choosing them.
The best choice is to use dropshipping platforms like Spocket, which gives you access to thousands fast-shipping and prevented great suppliers, and also provides integration to all the major eCommerce platforms such as Shopify, Wix, Squarespace, BigCommerce, WooCommerce, and Ecwid to automate your product inventory syncing, order fulfillments, and order tracking.
Spocket allows you to start selling these clothing on your online store without having to invest any money on inventory. That's because Spocket operates entirely on a dropshipping model. Once you receive an order on your website, Spocket will send those orders directly to your customers. This means you can say goodbye to lengthy hours of managing products, and you get to spend more time growing your sales!
If you're worried about losing your branding while you're dropshipping orders, don't fret! Spocket's suppliers provide branded invoicing where you get to include your company's logo and personalized thank you note on each of your customer's orders. This way, you still get to build your brand loyalty without breaking the bank in purchasing inventory.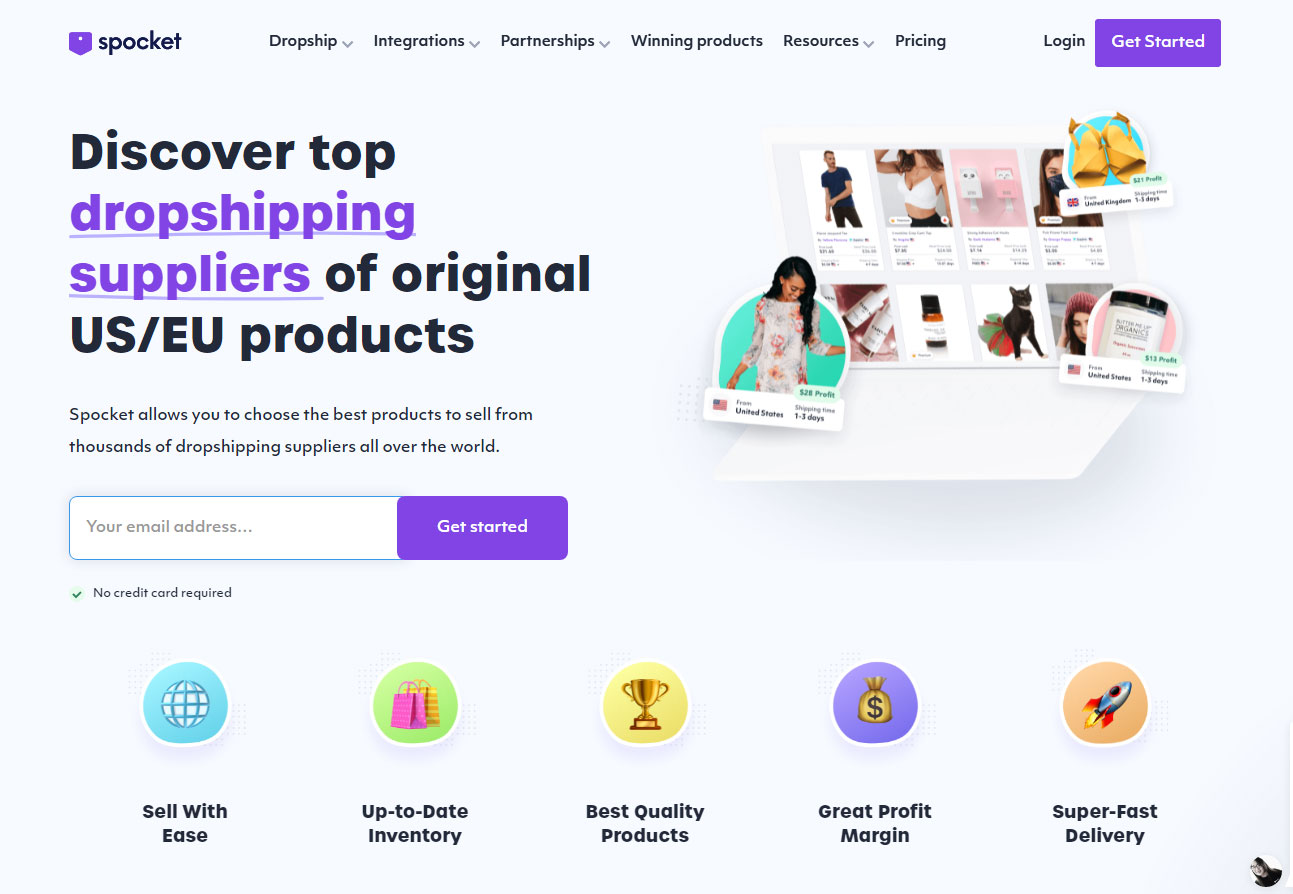 It is crucial, and you should figure it out before even beginning your firm. It would be best if you had a consistent supply of goods. You'll need a supplier or several suppliers to get the merchandise you'll sell. It is best to work with a few companies or suppliers to offer designer apparel. If you use one supplier, you may run out of supplies if they deliver late or produce late. Luckily with Spocket, you get to source from thousands of fast-shipping suppliers all over the USA and EU.
Examine other online clothing retailers and determine where they source their merchandise. You may be able to form long-term beneficial alliances and agreements. With these steps, you'll be a successful online fashion boutique in no time. Your first few sales may be slow, but it's never too late to start
Step 4: Advertise Your Online Shop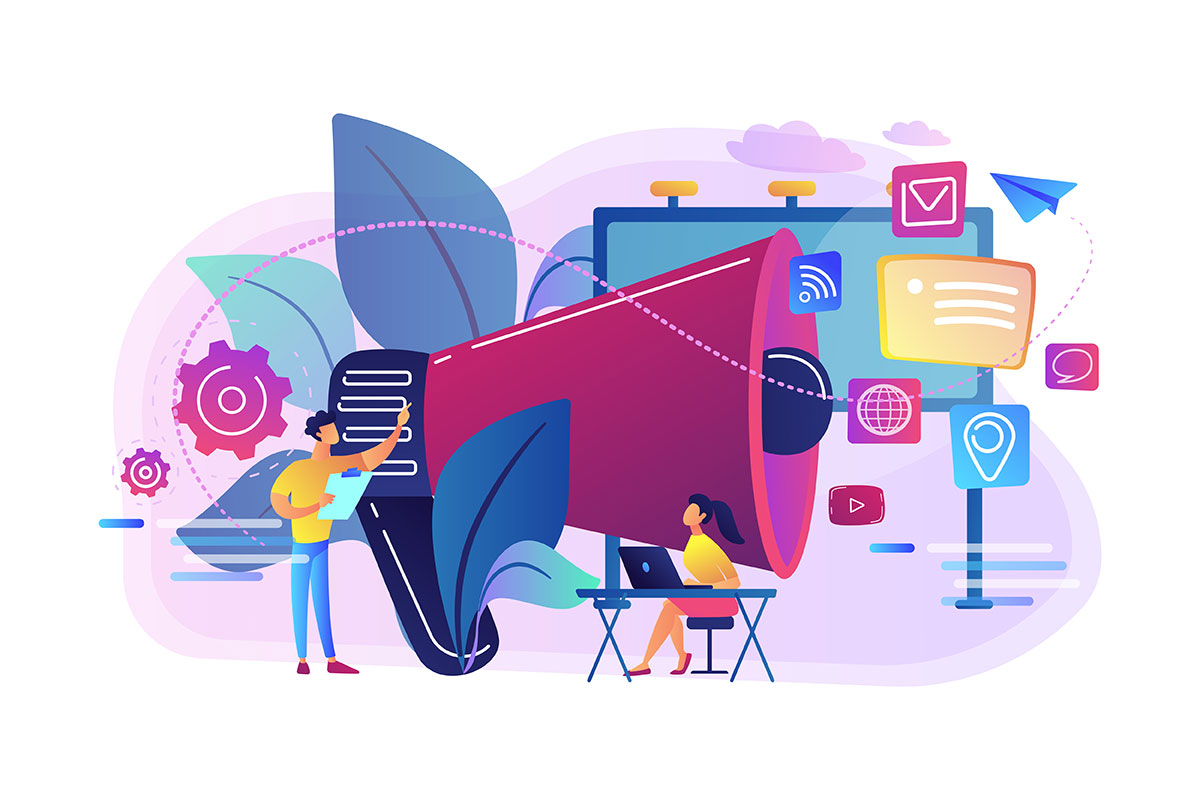 Advertising your online shop is also an important step that can be done in numerous ways, and it is not relatively complex. Since profit margins are tight, boosting sales is essential to increasing income. To attract new clients and boost sales, you need to focus on digital marketing and e-commerce advertising.
To achieve this, you may send promotional emails, communicate with consumers, create leads and more by using eCommerce email marketing. Selling online is a great way to enhance your profits and reduce the amount of time and effort it takes to get your products into the hands of buyers.
With social media, you may connect with future and current consumers cost-effectively. You may use Facebook, Instagram, and Pinterest to show off your items, get feedback from customers, and promote forthcoming deals and events.
FAQ's
Is dropshipping clothing profitable?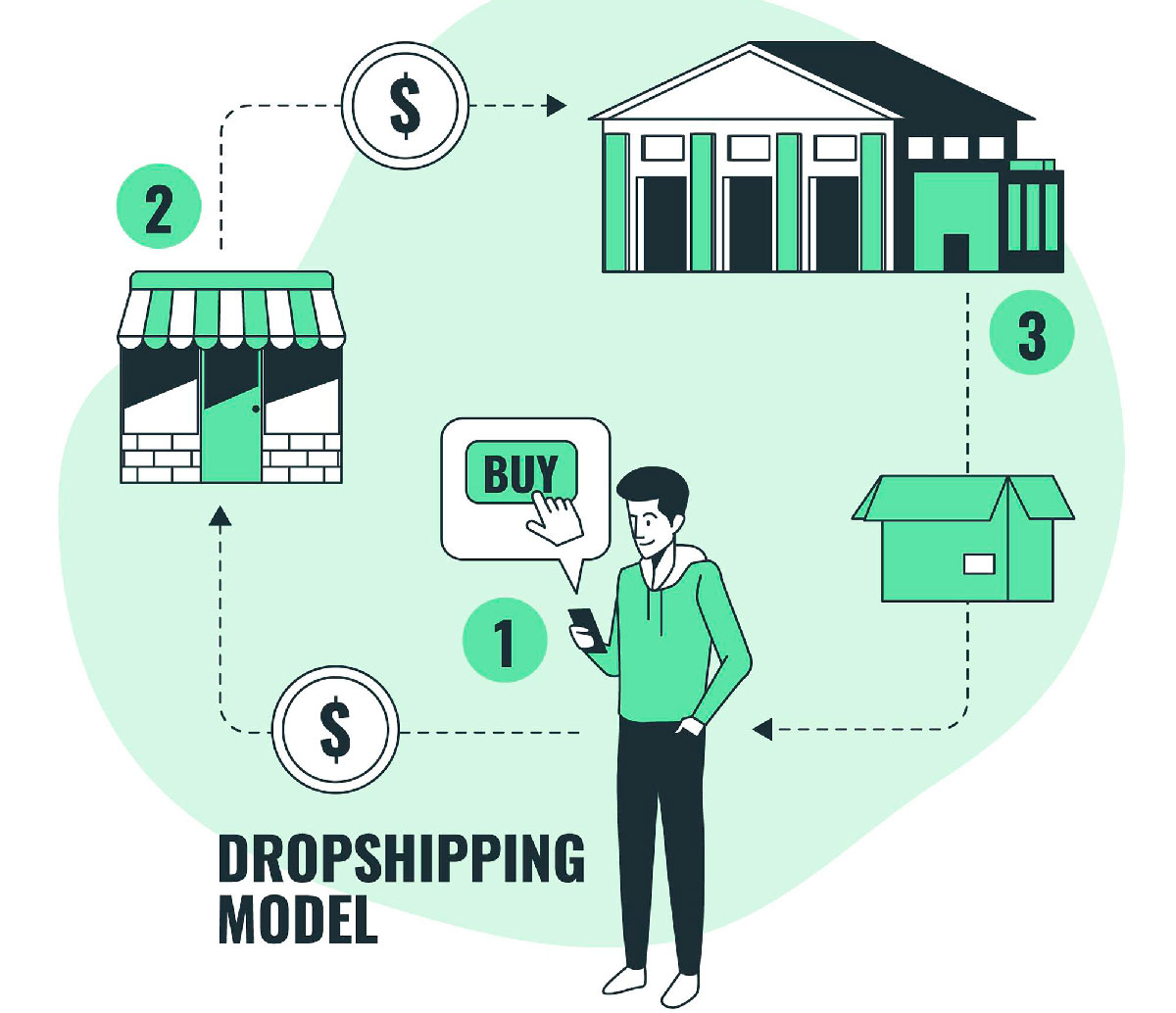 Yes, without a doubt, in 2023. Due to a shift away from e-commerce sites like AliExpress, dropshipping is becoming more and more prominent.
Dropshipping platforms like Spocket has fast-shipping suppliers who provide product listings at 30-60% discount off of the retail prices. Those are your potential profit margins
Besides being lucrative, it is thriving as well! Profits from e-commerce and dropshipping have topped $4 billion, a rise of 7% year over year during the previous decade.
What it takes to be an effective drop shipper hasn't changed much over time. It's still important to sell high-quality items, ship quickly, and provide excellent customer service.
You must also have strong branding and outstanding customer service knowledge to stand out from the crowd in today's market. To keep clients loyal, you must provide them with a compelling reason to stay with you.
This is why using Spocket's branded invoicing allows you to build brand loyalty, while also not having to invest any money into purchasing inventory.
How do I start a dropshipping business?
1. Choose a niche
eCommerce firms across all industries face the same challenge: rising competition. Many people are starting online enterprises, and dropshipping is no exception.
Determine your target market's wants and requirements first before deciding to invest in any drop shipping company concepts. Perhaps it's not worth the risk if their needs are addressed, and there is fierce competition. Look for smaller dropshipping niches within the same industry.
Online, you may offer vegan and keto-friendly cookies instead of handcrafted ones. It reduces your potential market, but it also liberates you from the restrictions of a highly competitive choice.
2. Perform competitor product research
Keep in mind that you'll have to compete with other dropshipping businesses, as well as the likes of Walmart and Amazon. Many would-be drop shippers make the mistake of choosing a product with little or no competition.
That's a clear indication that there isn't a market for that goods. High transportation costs, supplier and production challenges, or low-profit margins are just a few reasons a product could not have much competition.
Please make an effort to find things in great demand since this indicates that the company model can maintain itself.
3. Find a reputable dropshipping supplier.
It may be the most challenging phase for every drop shipper, but it's good enough to justify the effort and study to find a reputable supplier established with pleased clients. It's best to start with a platform like Spocket, which has already vetted all their suppliers to ensure that you're going to be able to dropship their items right away.
Prevetted suppliers also ensure that you're able to source from reliable, affordable, and fast-shipping suppliers who are eager to fulfill your orders as you start and grow your online business.
We strongly recommend using Spocket to make your job easier.
4. Build your online store
The easiest method to establish a website that enables a drop shipping business model is to utilize a simple e-commerce site such as Shopify. You do not require technical expertise to get up and operate, and it offers lots of apps to assist raise sales.
Read More: How to Create An Ecommerce Website in 6 Simple Steps
Even if you have a significant budget that would enable you to pay a web design and development business to construct a bespoke solution, it's a far wiser decision to choose one of the plug-and-play solutions, especially in the early stages.
Once you are recognized and the income is rolling in, you may investigate extra website modification. You can build it by yourself too.
5. Market your dropshipping business
After finding your product and building your store, now is the time to market your dropshipping store aggressively. To succeed in the dropshipping industry, you must complete this stage.
Do not, therefore, pretend to make changes to your store's design by making constant alterations. Don't be afraid of placing yourself out there; it's not scary. Your first sale is one of the most thrilling moments of your life!
As a new business, you're probably working with a limited budget.
6. Analyze and improve your store
To succeed in business, you must keep tabs on every bit of information you can get your hands on. If Facebook is your primary customer acquisition channel, this includes data from Google Analytics and Facebook conversion pixel tracking.
Tracking every conversion helps you amplify what works and remove what doesn't by allowing you to see where a consumer came from and what path they followed on your website before making a purchase.
In the world of advertising and marketing, there will never be a "set and forget" answer. The only way to optimize or shift campaign spending is to regularly run tests and fine-tune existing efforts.
Conclusion
Women's clothes are a popular internet purchase. Setting up a website and deciding on an e-commerce platform are the only steps required. For your online clothes business, you must target a specific demographic. Increasing your sales and decreasing the time required to get your items into the hands of customers are two excellent benefits of selling online.
You'll be building a successful online fashion boutique in no time if you follow these procedures. Dropshipping is a low-risk, high-reward technique for launching an eCommerce business. Start your own online boutique using Spocket today!

As one of the co-founders of Codeless, I bring to the table expertise in developing WordPress and web applications, as well as a track record of effectively managing hosting and servers. My passion for acquiring knowledge and my enthusiasm for constructing and testing novel technologies drive me to constantly innovate and improve.
Expertise:
Web Development,
Web Design,
Linux System Administration,
SEO
Experience:
15 years of experience in Web Development by developing and designing some of the most popular WordPress Themes like Specular, Tower, and Folie.
Education:
I have a degree in Engineering Physics and MSC in Material Science and Opto Electronics.