Browse the Webflow portfolio templates below for a responsive HTML5 portfolio. With this code-free design software you can easily customize any of our portfolio website templates, then link your new portfolio website to our Webflow CMS, and launch it today.
The Top 17 Best Webflow Portfolio Templates 2023
1. Genus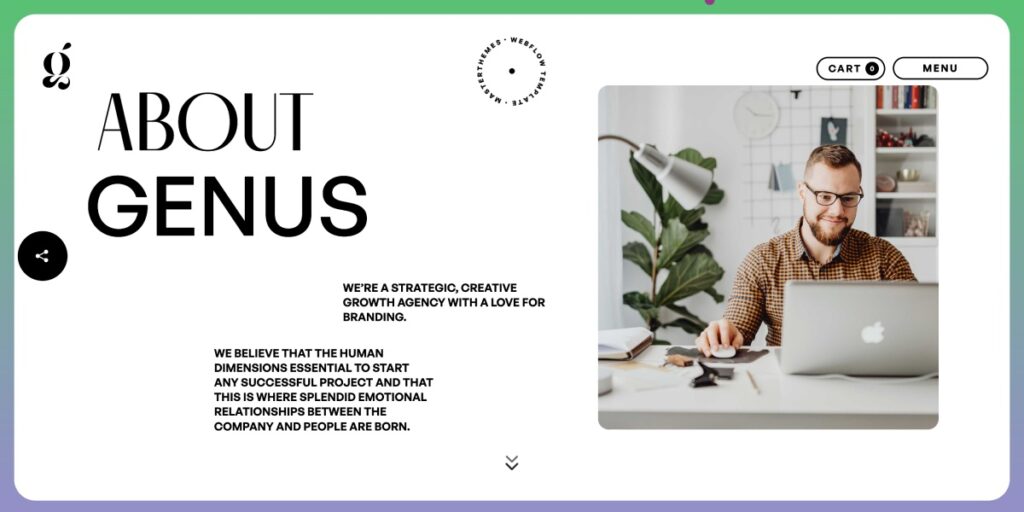 Genus Agency Webflow template is a modern and responsive and designed to help agencies create an engaging online presence. With its brutal and minimal design, this template is perfect for businesses looking to make a lasting impression on their audience.
The template is easy to use and fully customizable, making it an excellent choice for anyone with little to no coding experience. It is optimized for speed and performance, ensuring that your website loads quickly and efficiently.
2. Polaris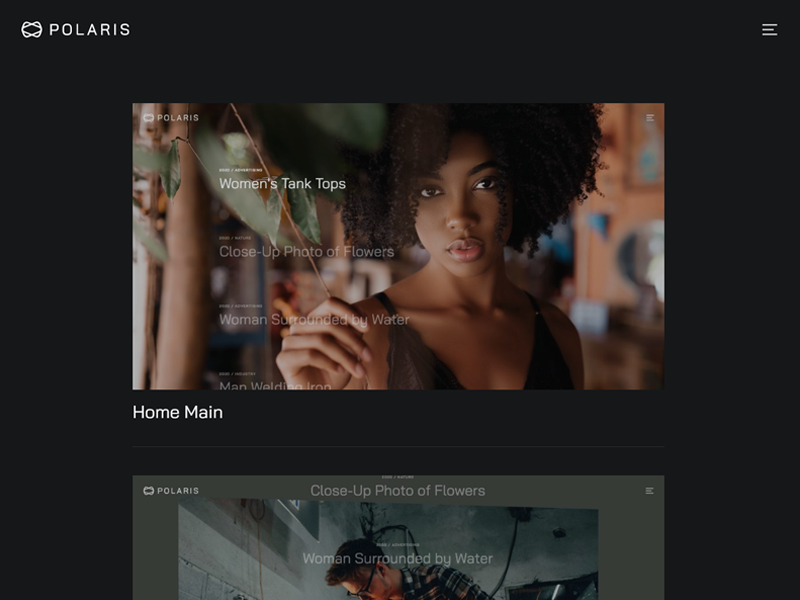 Polaris Webflow design is ideally suited for developing an artistic portfolio, business, photographer, and photo studio websites. It includes a stunning collection of 3 pre-made Home Demos, About, Contact, and a single post.
Its Main features include:
Header Type- With this feature, you can set your header to be sticky, normal or hide when you scroll up, and display when you scroll down.
Project Pages- It has an amazing CMS project page design with which you can choose your favorite and show your idea creatively
Fully Responsive- This template will look absolutely fine on all types of devices
Browser Compatibility- It supports all major browsers including IE11+, Chrome, Safari, Firefox
3. Nykia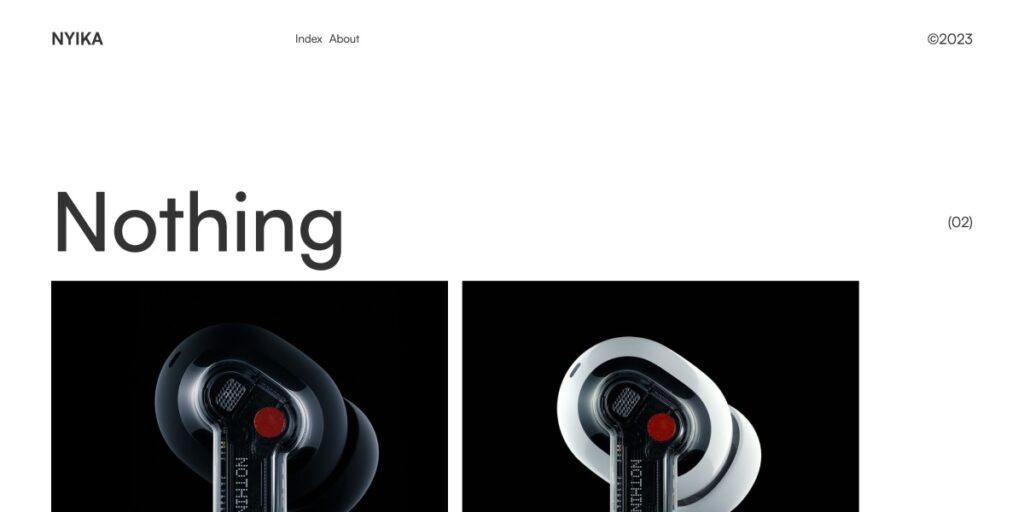 Nyika Webflow template is an ideal option for artists and designers who are seeking a clean and uncluttered design that allows their projects to shine. The template is designed with elegance in mind, placing animations in just the right places to help present your projects in the most sophisticated way possible.
4. Prisma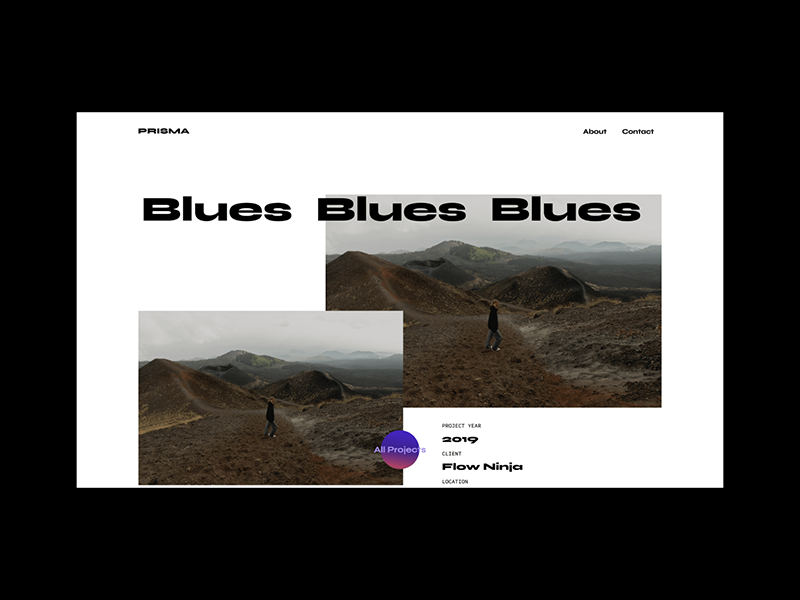 Prisma is a unique way to exhibit your work. It is perfect for any kind of photographer, designer or freelancer. The template offers great responsive design on all platforms-your portfolio should look clean on laptop, tablet, or handheld devices.
It offers Free:
Customer Support
Template Updates
The Main features include:
Big Space for big gallery items
Offers to present Project description and case studies
The project page is presented in White and Black
50 images for a project
Modular design
Mobile-friendly design
SEO optimized
Built-in styles
5. Alpha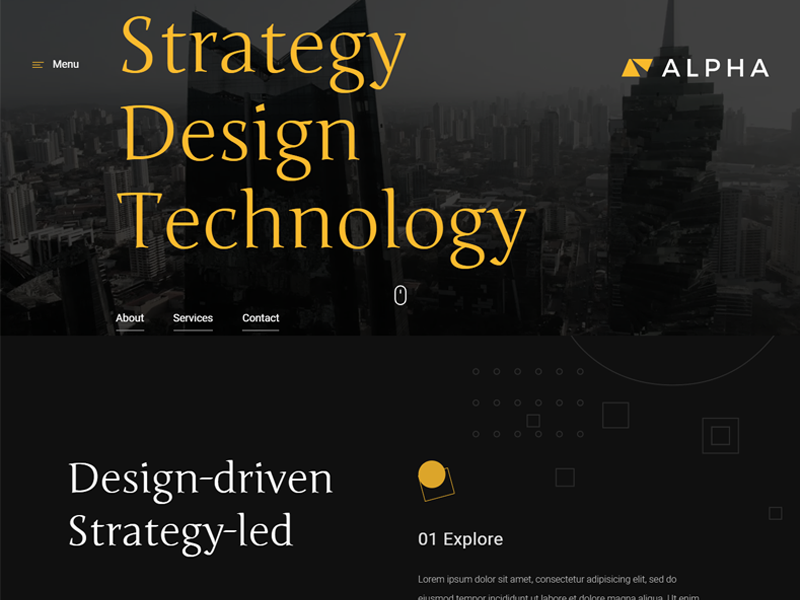 Alpha is a website prototype for every form of creative, interactive, SEO, and media agency. This is versatile enough to be used by any enterprise. It will be perfect for tech developers and everyone else looking for a modern-looking landing page to create.
This amazing template includes:
Interactions
Animations
Forms
Responsive Navigation
Symbols
Retina ready
This template is customized for mobiles, hence promoting the building of reputation for your company with your clients, and influencers. Anyone who tries to go to your web page on a mobile device will have the right experience with a mobile-friendly website.

6. Alex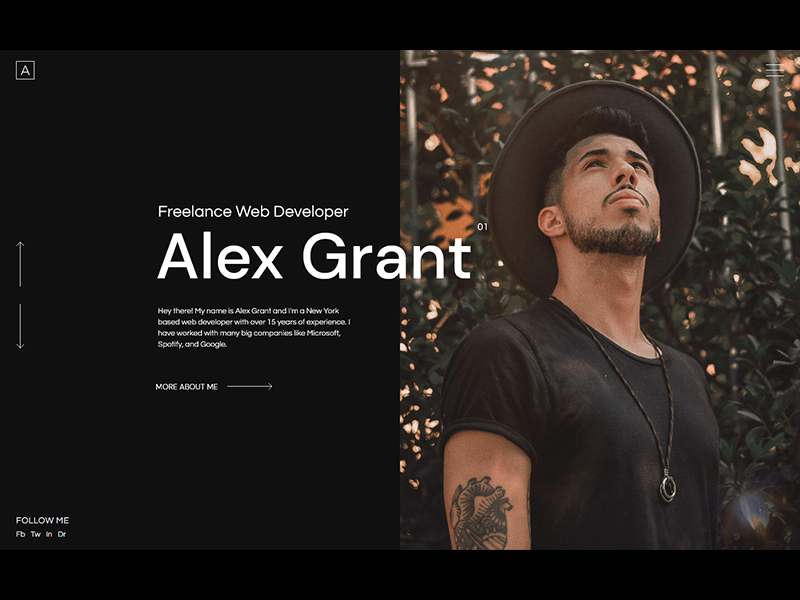 Alex is the perfect template for creatives, freelancers, and companies for making their portfolios. The clean architecture helps even more of your projects stand out. Amaze potential customers and convince them you have what it takes for their dream to be realized.
The amazing features include:
Fully Responsive Design
Stunning Home Slider
Template Symbols
Smooth Animations
Billions of Micro-Interactions
Clear and simple code
SEO Optimized
Supports almost all Browsers
Contact Form
7. Craig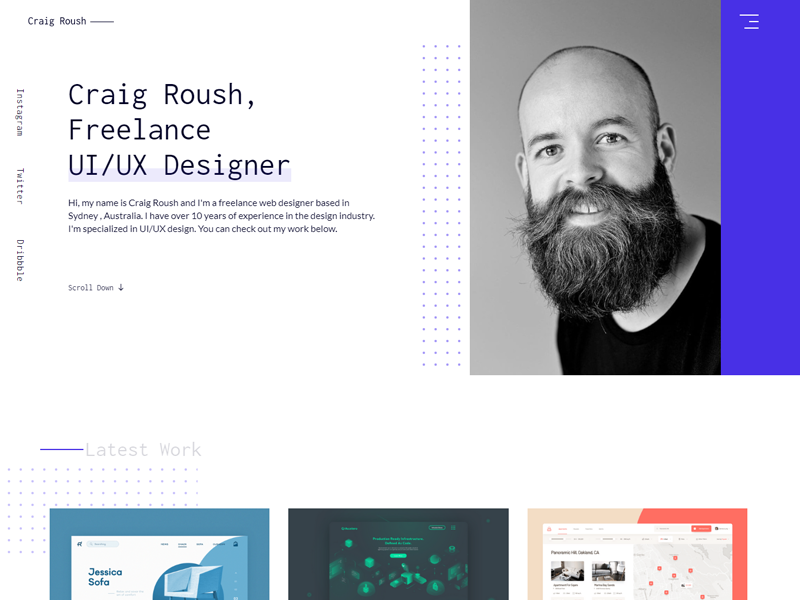 Craig Roush is a multi-page Webflow portfolio template, beautifully designed for freelance creatives. Planning to get started as a freelancer but don't want to waste time building a website for a portfolio? This simple, completely sensitive design comes with everything you need to get started and showcase your beautiful work right away. Don't lose the chance to get your own website quickly with simple steps.
Craig comes with the following pages:
Home Page
About
Utility pages with 404 and protected
Organized Style Guides
CMS Project Page
It let you showcase your project with:
Project Name
Client Name
Date
The Challenge
The Design Process
8. Dexter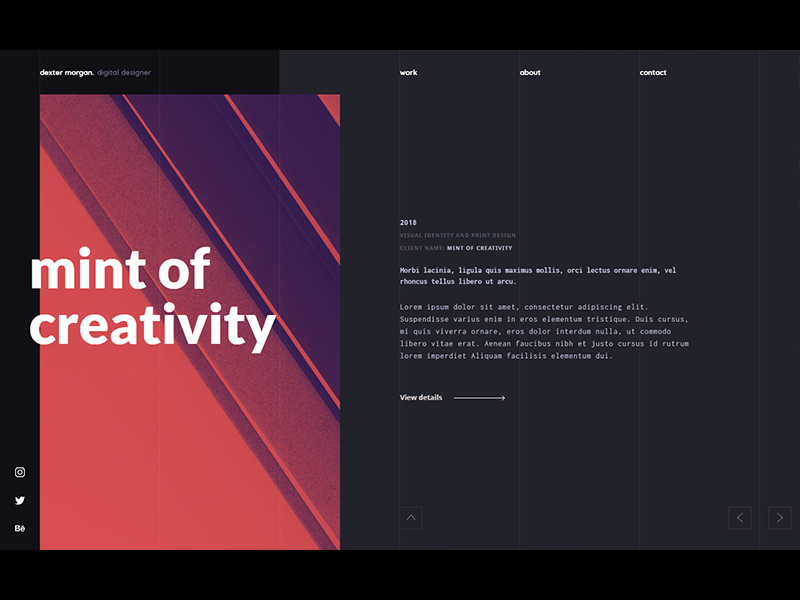 Welcome to Dexter! An ideal prototype for Digital Designers to showcase their portfolio in an amazing way.
This design is built using the default Webflow slider. It is composed of 3 main pages-Work, Contact us, and About. This design template is unique in that it revolves around the slider and as the user navigates through the slides on the website. Each slide has an animation 'In' and 'Out' to make the information visually captivating. Adding or removing slides inside this template is a very simple and quick process.
9. Uncommon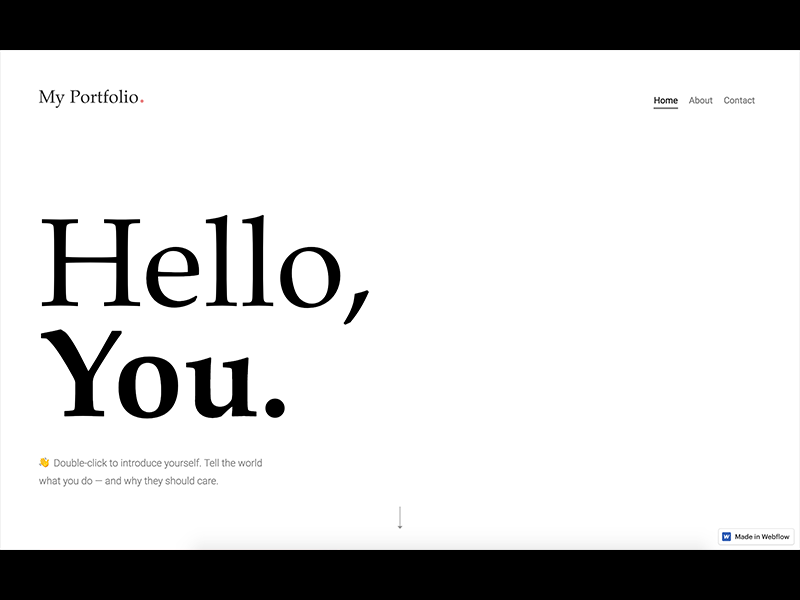 A new, sensitive, and fully dynamic portfolio design that is ideal for all creative people.
This template is built with global swatches, so you can change the entire color theme with just doing few clicks.From the Style Guide page, you can easily adjust the style of base items, such as buttons and paragraphs. It also has Utility pages like 404 pages and password protected pages.
10. Unique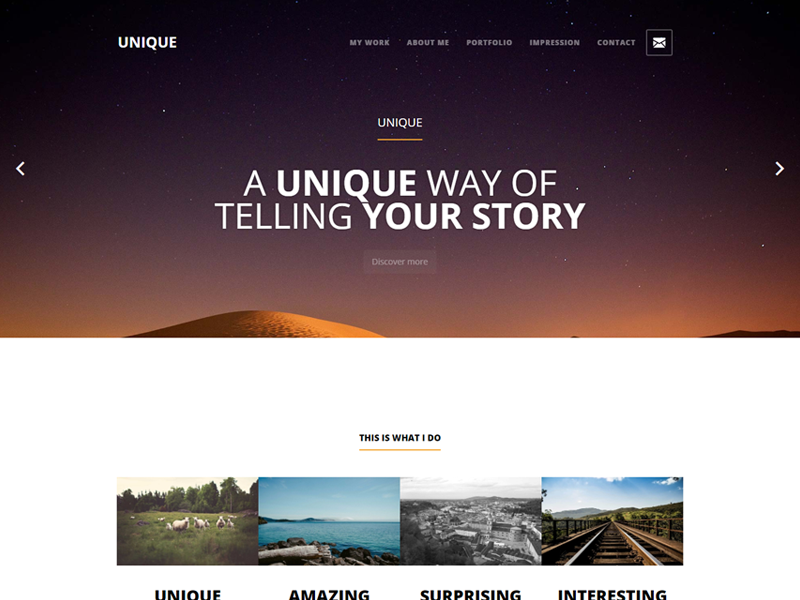 Unique is a template that blends a minimum of modern design with the perfect amount of functionality to help you create an outstanding website for your company in no time.
It has Quick navigation that collapses on smaller devices automatically to a mobile-friendly menu.
It also features a Sensitive slider to elegantly view images and text on any screen.
11. Stone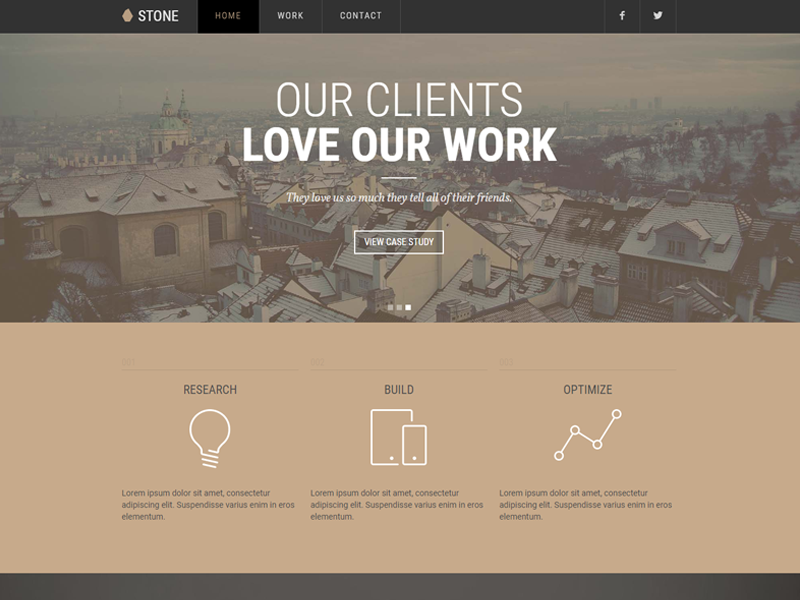 Stone responsive website design with its balanced dark and light layout can be easily reworked for personal, business, or product websites. The stone-colored styles give a warm and professional feel to any brand.
Stone is an elegant and high-quality portfolio theme. It's the perfect way to showcase your work to the world. The sleek design and vertical sidebar make this template memorable and original. The multi Page subject is appropriate for freelancers as well as large agencies.
12. Smith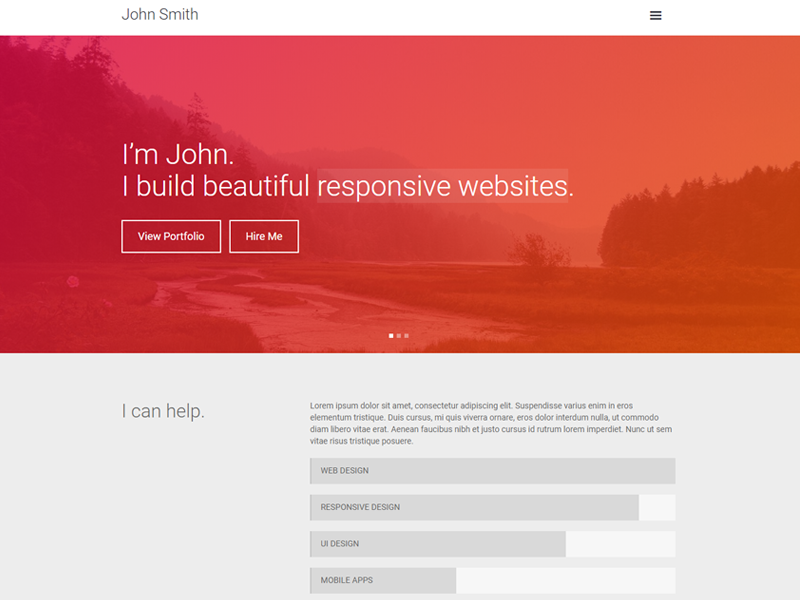 Would you like to showcase your amazing work? Do you want to see to the world how skilled and expert you are in your field? Yes? Then Smith is a flat sensitive design that is vibrant and super sexy. With a lovely slider highlighting your skills at the top and a smooth form catching leads at the edge-you're going to make an impression.
It has flexible navigation that automatically collapses on smaller devices into a mobile-friendly menu. All of its pages are responsive, which means it looks perfect with all features on desktops, tablets, and phones. The fonts are simply amazing as it uses Google's Web Font collection.

13. Versus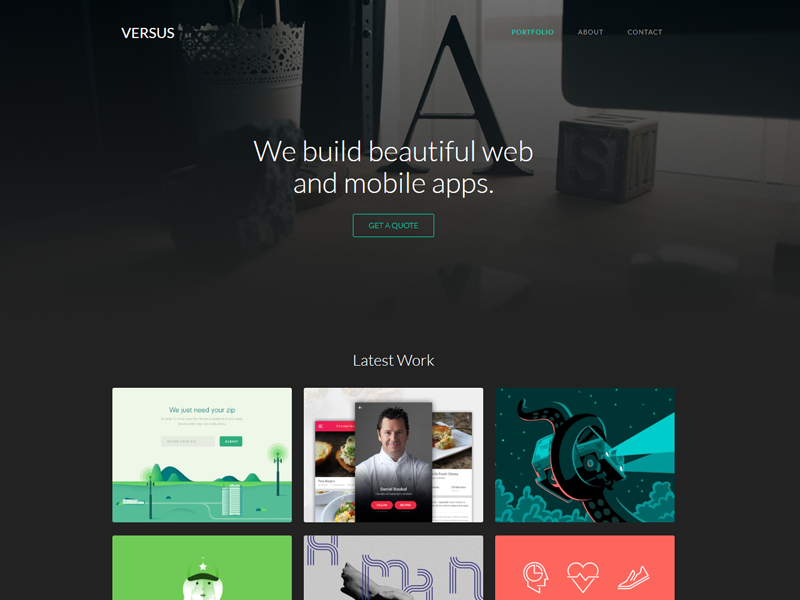 Versus is a professional and clean responsive website design with built-in customizable CMS. It offers many unique features to it users, and this makes it stand out among all competitors. It allows you to customize your project's built-in database or just add new content.
Versus offers responsive design and layouts, which means it looks perfect on any kind of device.
14. Tile Design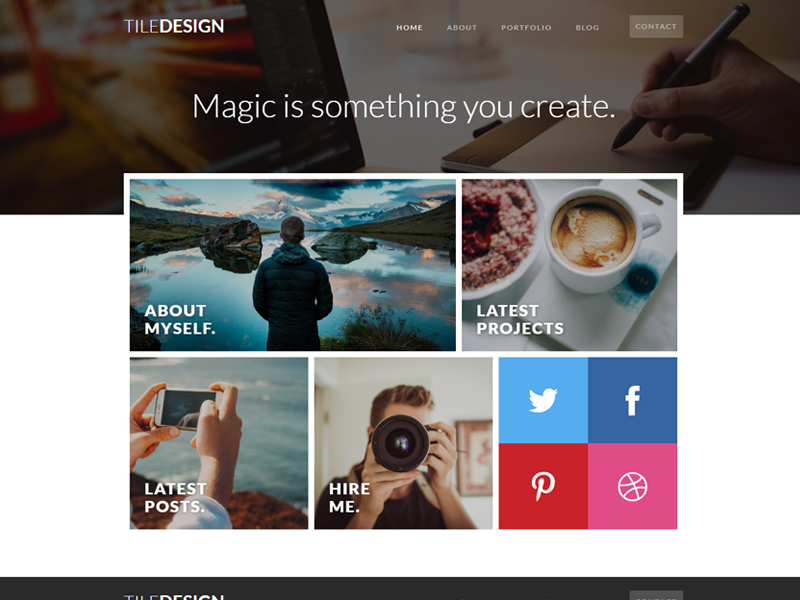 For creative professionals, TileDesign is a CMS template. This flexible template contains a ready-to-go blog, portfolio pages, and a completely dynamic home page which varies with each new post or project you added.
For extra polish and accessibility, it comes with animations and interactions that will surely amaze owners and users both.
15. Evelin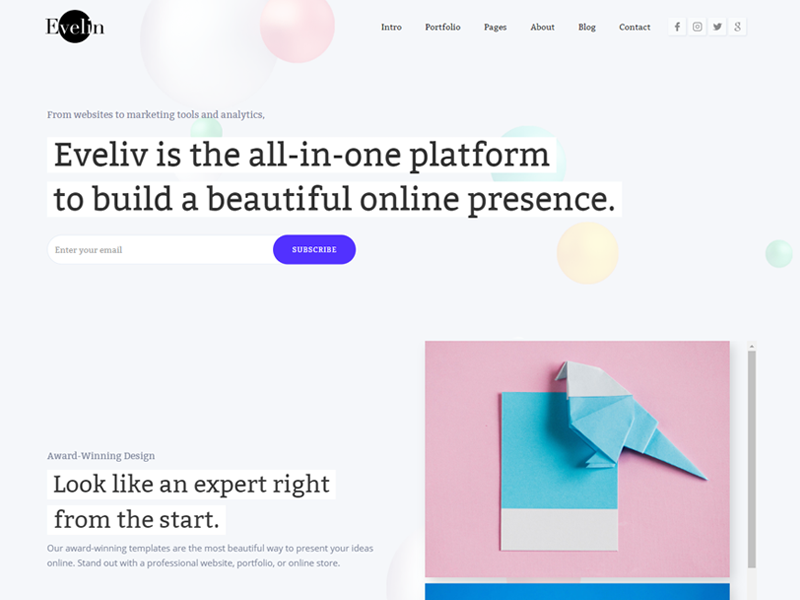 Evelin is a sumptuous, artistic, esthetically & technologically professional Webflow portfolio template. With this stunning design, you can literally build a portfolio site of any niche. The concept is not limited to designers and can be easily modified to fit a wide variety of applications, including models, creative companies, weddings, web pages, and art blogs.
Main Features:
Exceptional typography
Support and Documentation
Fully responsive design and layouts
Contact forms with quick working
Has a wide range of pre-design content blocks, components and many more
It offers 6 different homepages and 6 unique versions of hero sections
16. Borshi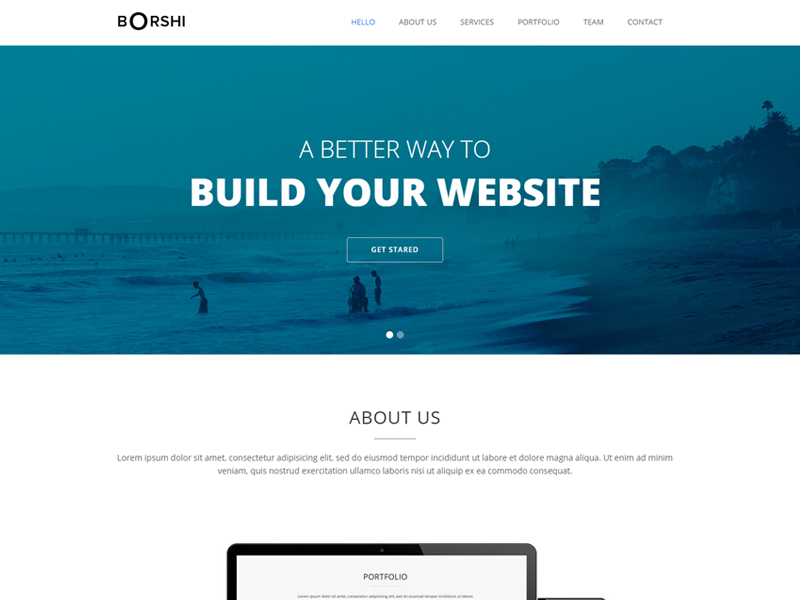 Borshi is a clean and responsive one-page creative Webflow portfolio template that is perfect to promote your work in a very professional and pleasant way. It offers simple editing and making it your own.
17. Shutter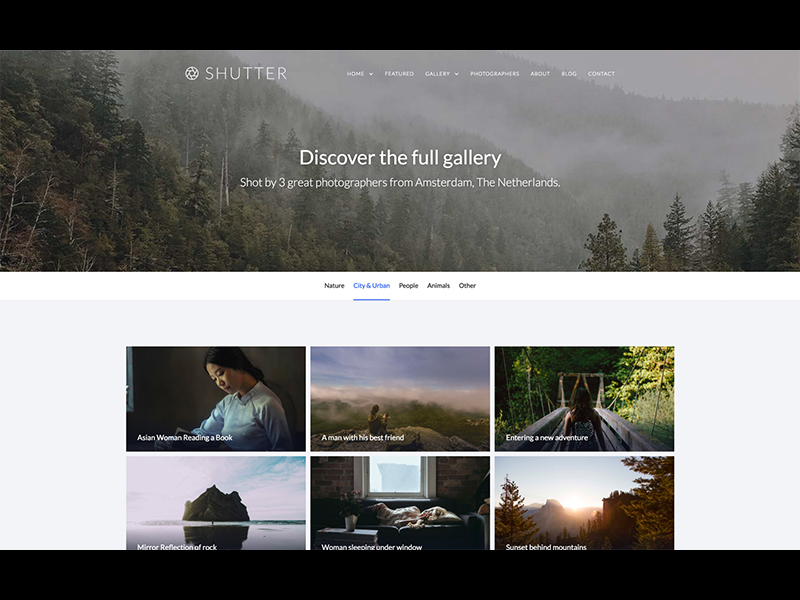 This is a beautiful and modern html5 website template that is ideal for a photographer or videographer to present their portfolio. Creating categorized collections is easy, highlighting photos as featured works, writing blog posts and more.
If you are interested in general Webflow templates
You can also read:
Webflow Review: Features, Pros and Cons

Ludjon, who co-founded Codeless, possesses a deep passion for technology and the web. With over a decade of experience in constructing websites and developing widely-used WordPress themes, Ludjon has established himself as an accomplished expert in the field.